Disney Fantasy Eastern Caribbean Day 2 – Day at Sea
There is just something fantastic about waking up on a Disney Cruise Ship!  We eased into our day as Emily got some reading done and Hunter caught up on some Bunk'd episodes on demand, while Sawyer slept and I got some time to blog about the prior day's activities.  We finally got showered and dressed in our bathing suits and headed up to deck 11 for our first breakfast at Cabanas. One of the activities we were most excited for this trip was Sawyer's first opportunity to ride on the Aquaduck, which has a height requirement of 42″.  All spring and summer we kept encouraging him to eat his healthy foods so he could ride the Aquaduck in the summer!  Thank goodness he grew!  On our way to breakfast Emily took him up to the Aquaduck line entrance to get his official measurements and wristband to confirm he could ride. He just barely made it!
We continued on to our delicious Cabanas breakfast where we grabbed a table on the aft outside deck overlooking the vast ocean. I know I can sound like a broken record, but I could really get used to this view. We crammed our faces with a variety of breakfast goodies before making our way to the Aquaduck for our first ride of the cruise and Sawyer's first ride ever. 
As we climbed the stairs we began to feel the high winds which were a combination of the winds from the front port side of the ship in combination with the ship's forward movement. We had been told that due to high winds they were requiring all riders to double up. Since we were four, we met the requirement so we continued on. We watched a few rafts go through the tube overhead but finally they stopped sending rafts and ended up shutting off the water and closing the ride. Sawyer's first Aquaduck ride would have to wait. 
Since we were already suited up we made the most out of deck 11 as the boys swam in the Mickey pool and rode on the yellow Mickey slide that was still open for the kids. After swimming, we grabbed a few ice cream cones for a nice mid-morning snack. 
We returned to the room to change into dry clothes and headed back out for some more Midship Detective Agency fun. One of my favorite aspects of the game is getting to explore the ship by navigating the game map to find all of the interactive paintings. This exploring also helped work up our lunch hunger so we steered our way back to Cabanas for another lunch out on the back deck overlooking the ocean on our first sea day. 
After lunch the boys were eager to explore and play in the Oceaneer Club and Lab. We graciously agreed to check them in and made a dash to deck three to grab an afternoon cocktail and some relaxation. Emily brought her book so we took our drinks out to the promenade on deck four, after both agreeing the adults-only area was hopping like a Vegas pool scene, and secured a couple chairs to relax in. It was a much needed break as we had been on the go since we boarded the ship.
After a quick relaxing recharge, we picked up the boys and went back to the room to get dressed and ready for dinner and the Captain's reception in the deck three atrium.  The Captain's reception was a great opportunity to capture some fun photos of the boys in their "formal" attire (they might have been more semi-formal, especially in behavior) as well as enjoy a few free cocktails (the best kind).  The boys were in rare form making for some really funny photos.  After the Captain's reception, it was time to head to the Walt Disney Theater for the Aladdin show.  We had seen the Aladdin show in Disneyland years before and were excited to see how they adapted the show to the ship.  It did not disappoint.
After the show, Hunter was excited to try the "So You Think You Know Your Family" game at the D-Lounge on deck four.  We arrived as they were selecting the first pairings of parent/child and, as much as they tried, Hunter and Emily didn't get selected for the game.  We stayed and watched a few questions but quickly bailed and headed back to the deck three atrium where the Captain's reception was still going on.  Did I mention there were free drinks?
After we enjoyed another adult beverage each and some apple juices for the boys, it was time for our formal dinner at the Enchanted Garden restaurant on Deck 2 midship.  We joined our table partners and had a really enjoyable dinner.  The servers were amazing with the kids, doing magic tricks that more than entertained the kids (see video above).  We wrapped up dinner and the boys wanted to go back to the Oceaneer Club, which gave Emily and I a chance to shop and relax before picking them up and heading back to the room for the evening.  Stateroom Santa had paid another visit so the boys opened their gifts and we enjoyed some cheese and cookies before retiring for the evening.
Disney Fantasy Eastern Caribbean Day 3 – Day at Sea
We awoke to another beautiful, yet windy, day at sea.  We got dressed and ready and headed up to deck 12 to enjoy our second Cabanas breakfast overlooking the ocean.  The boys filled up on cereal and donuts, Emily got her second round of corned beef hash, and I filled up on strawberry and cream Mickey waffles.  So much delicious food to choose from.  We finished up our meal, captured some video footage out the back of the ship, then made our way to deck 13 for some windy, Goofy mini-golf.  The boys had a blast knocking the ball around, but you could definitely feel the winds.
With the winds as strong as they were they kept the Aquaduck closed, so Sawyer's first ride would have to wait yet another day.  There is so much to do on the ship there is never a dull moment.  Since the boys had so much fun doing the Midship Detective Agency game the day before, we decided to do another round before having lunch at the Royal Palace.  We normally enjoy lunches at Cabanas, but we thought it would be a nice treat to get waited on at lunch and not have to jockey for position in the buffet line.  Yet another awesome feature of the Disney Cruise.  The lunch was fun and it wasn't very crowded, so we agreed that we would have to do it again another day.
After lunch Emily and I were ready to use our day passes to the Senses Spa and try out the Rainforest Room.  The boys were eager to get back to their ship game and play in Andy's room at the Oceaneer Club, so we parted ways to enjoy our afternoons.  This was our first visit to the Rainforest Room, and it was the perfect place to relax for the afternoon.  They have four different shower rooms that each have different temperature water, shower heads, and aromas that you can choose from.  At first it was a little weird because you were showering in your bathing suit in this shower that anyone can walk by.  We got over it after a bit and had fun trying out the different showers.  I have to say I was not a fan of the cold showers.  
We moved out into an area that had heated stone chairs that overlooked the ocean.  Emily brought her book again, and I decided to close my eyes and take a little nap. There was even a couple hot tubs that you could sit in and enjoy the ocean view.  While we were in the hot tub, a storm rolled in and we really felt like we were watching it from the edge of the world.  All in all a pretty perfect little getaway from the busy ship.
We had enough sitting around so we agreed to grab a drink at the swim-up Cove Bar that is attached to to the adult pool on deck 11.  A swim-up bar has been a bucket list item for Emily, and what better place to enjoy it than on a cruise ship.  A couple Captain's Mai Tais later (and a plate of fruit and cookies) and we were ready to get the boys and head back to the room for a chill break.  Emily and the boys decided to relax a bit, and I headed out to capture some video and photos around the ship.
When it was time for dinner we could tell that the winds and slightly rough seas were getting to Hunter.  He was trying to be a trooper so that he could go and enjoy dinner.  Emily got him some motion sickness medicine to help but as we exited our room and hit the first staircase, Projectile Pete let it fly all over the staircase railing.  Needless to say, Hunter and I enjoyed a night in the room while Emily and Sawyer enjoyed a dinner date night at Royal Palace.  Of course Emily being the amazing wife/mom that she is, had desserts sent back to the room so that I wouldn't miss out on the yummy goodness.  It was, in her opinion, the don't-miss-it dessert night of the cruise, with both the Grand Marnier soufflé and the vanilla bean creme brûlée served.  She brought back two of each and we enjoyed them together.
Stateroom Santa managed to stop by during the evening to drop a couple gifts off for the boys.  They opened their Vinylmations, got their pajamas on, and we all called it a night.  We were definitely excited to reach our first port the next day, Tortola.  We were excited to try out our snorkel gear and see the amazing beaches!  Make sure to check out our blog post and video from our Disney Fantasy summer cruise day one.
Check out photos from the Disney Fantasy Sumer 2016
Eastern Caribbean Cruise Day 2 & 3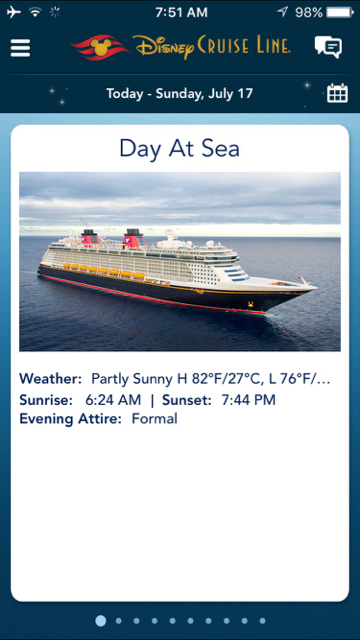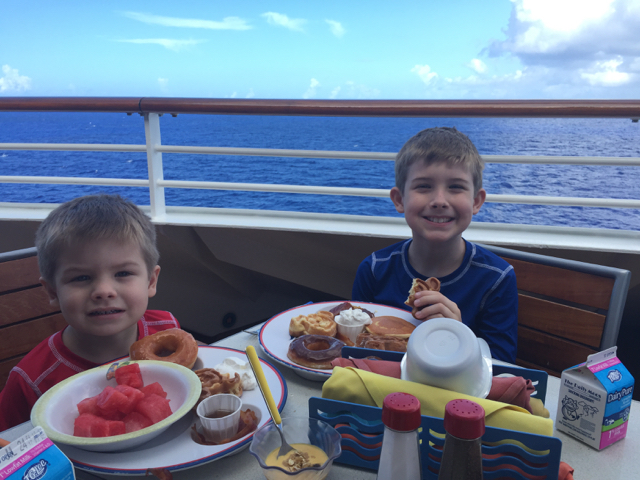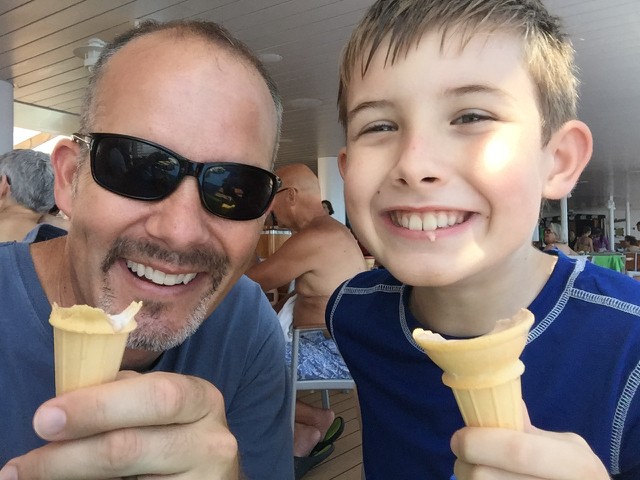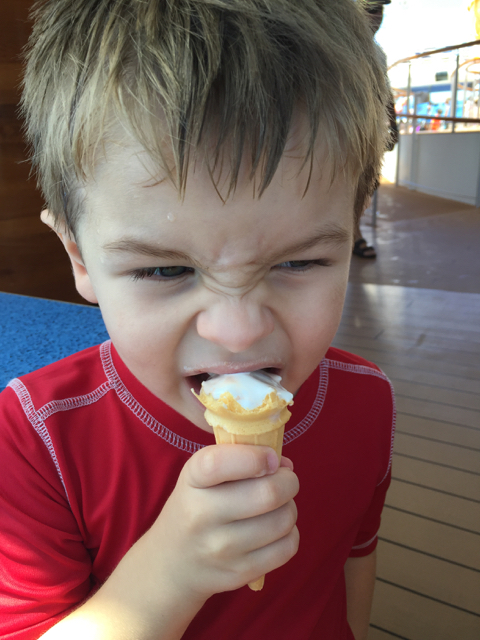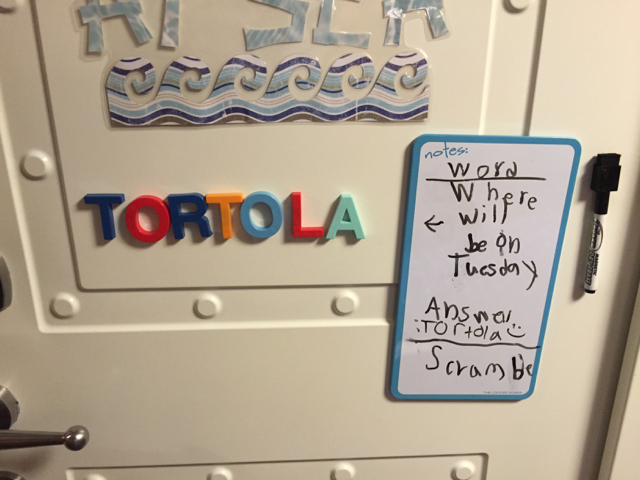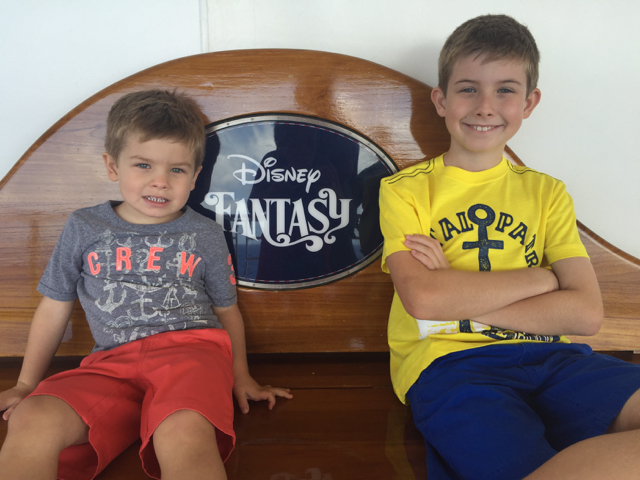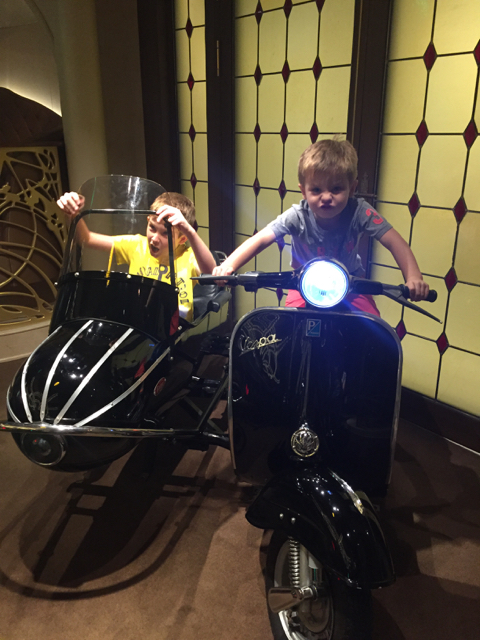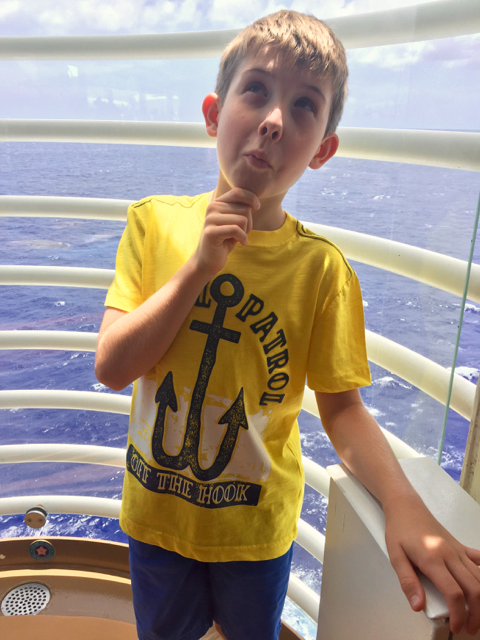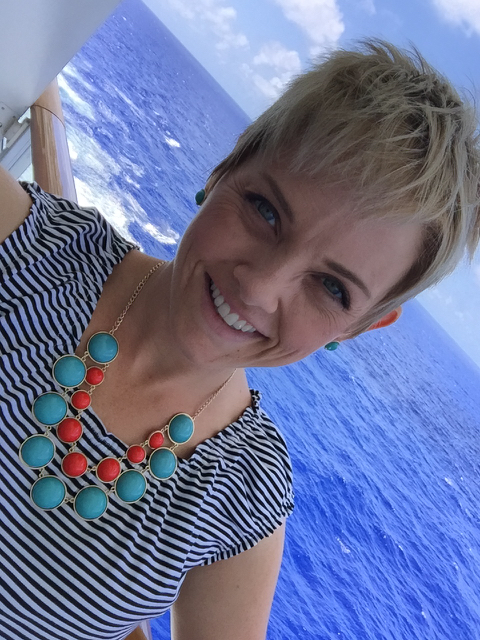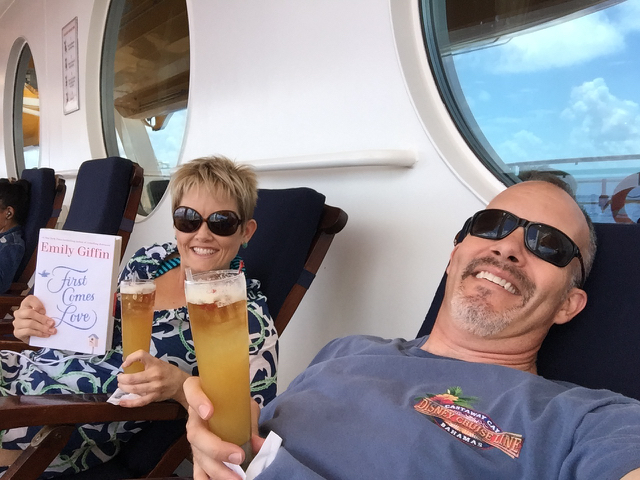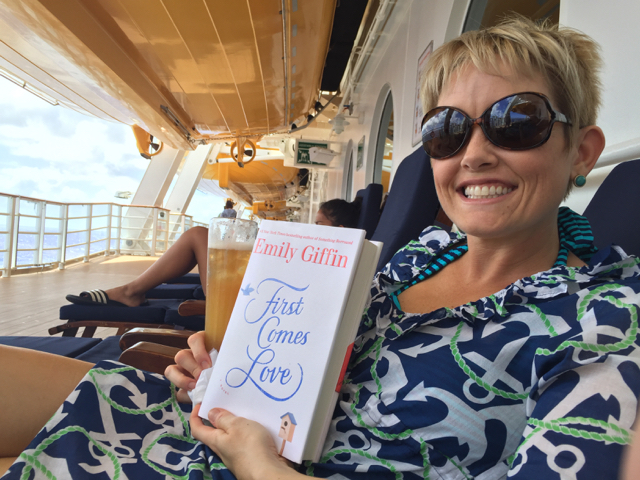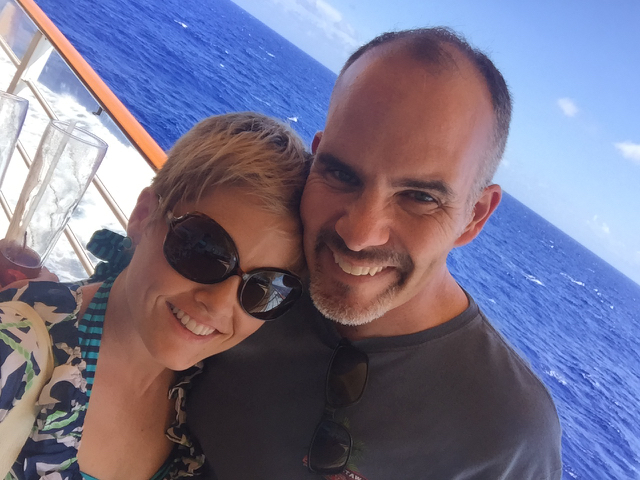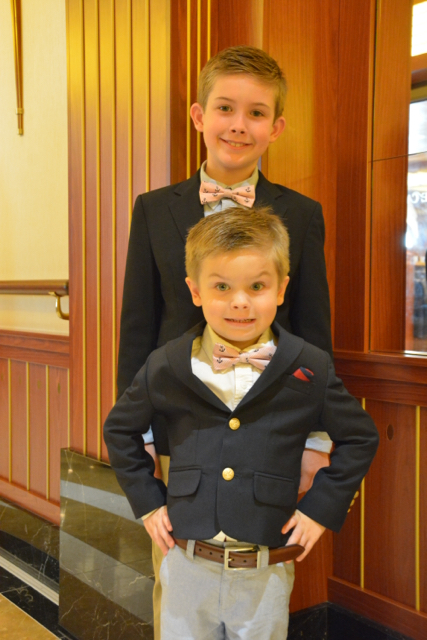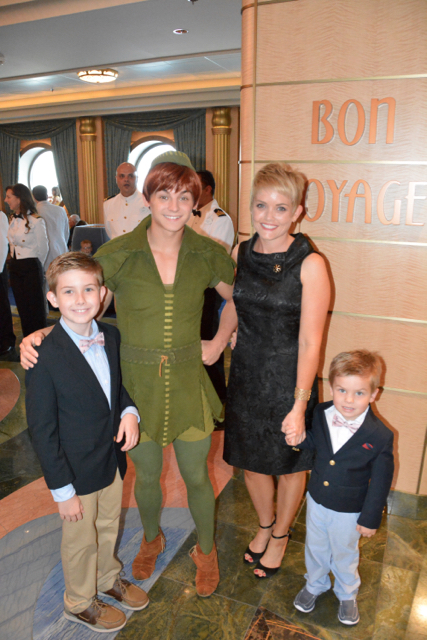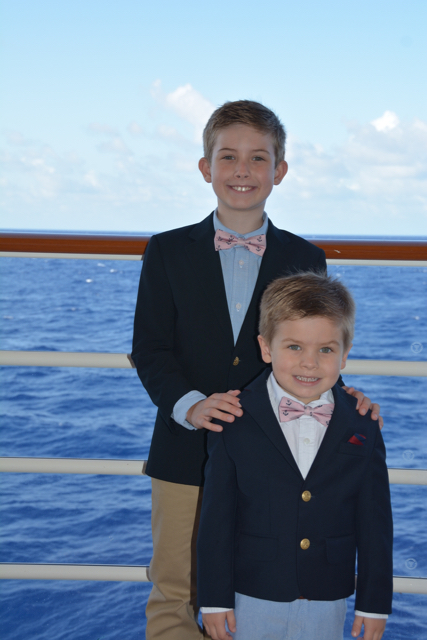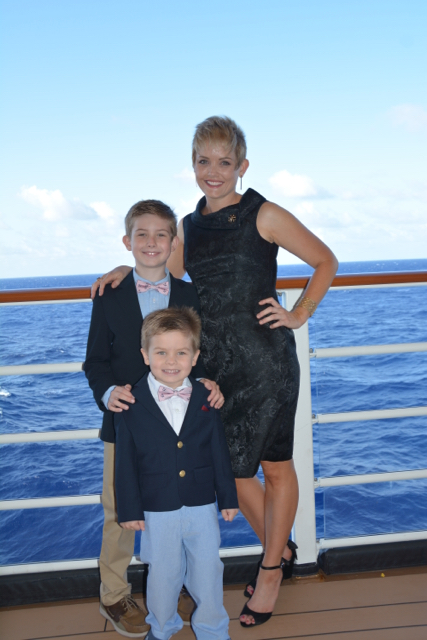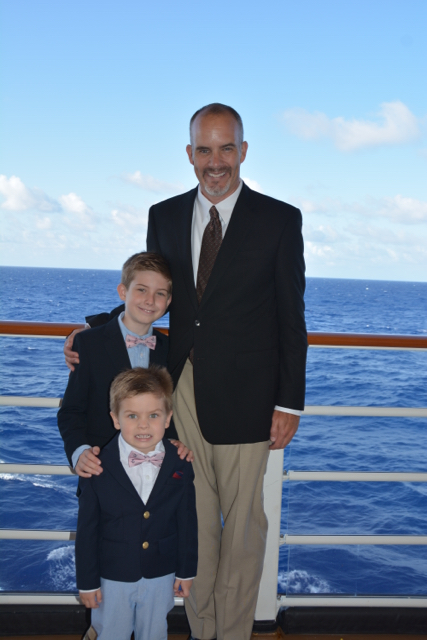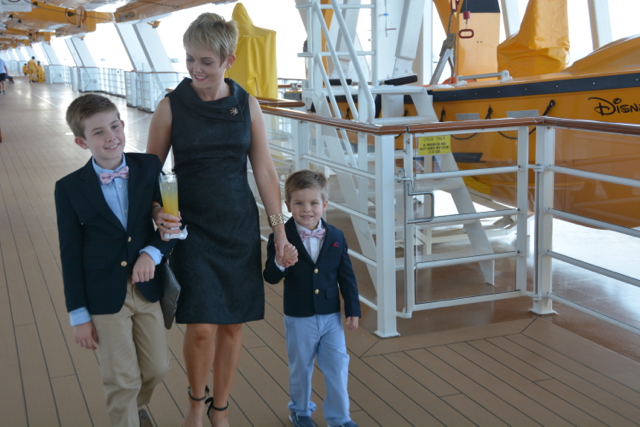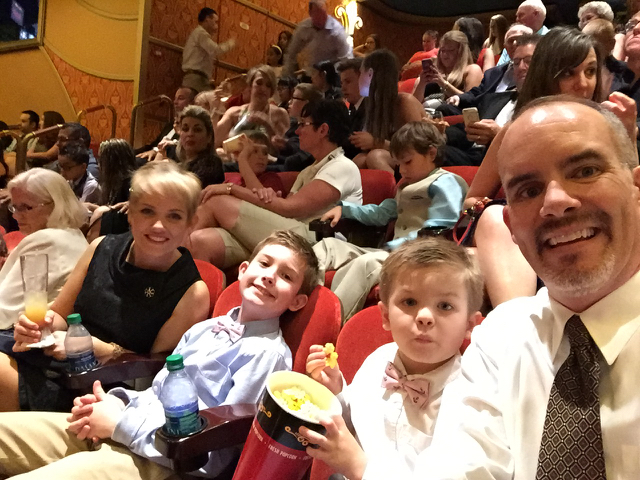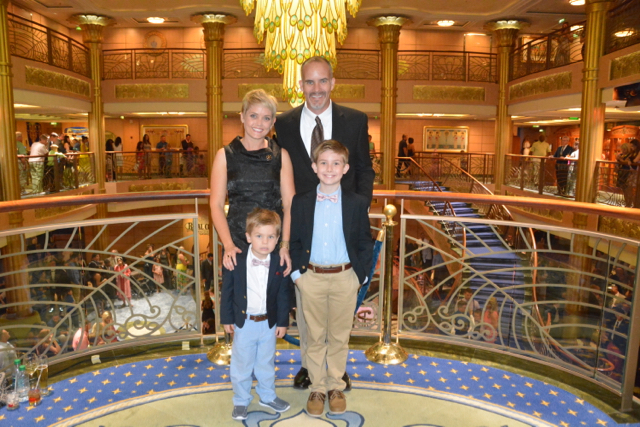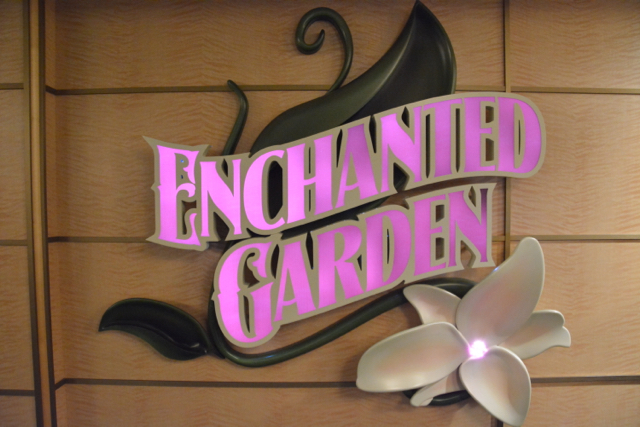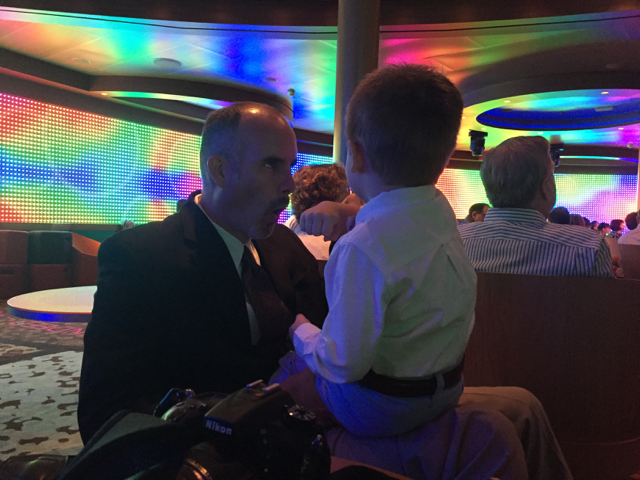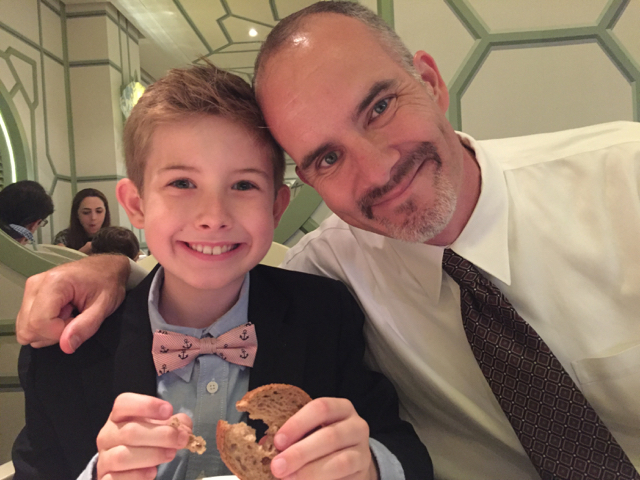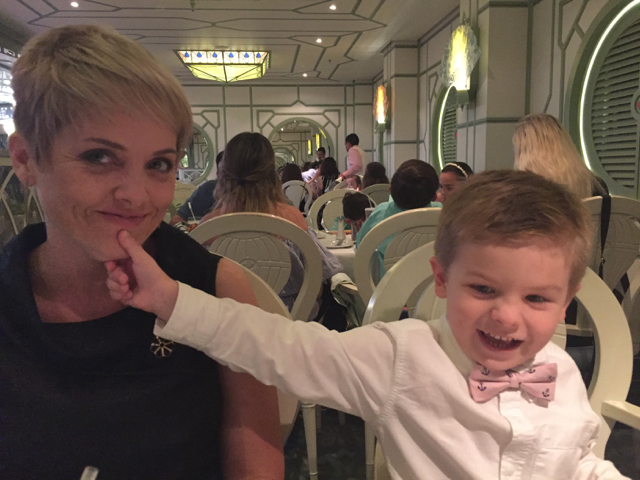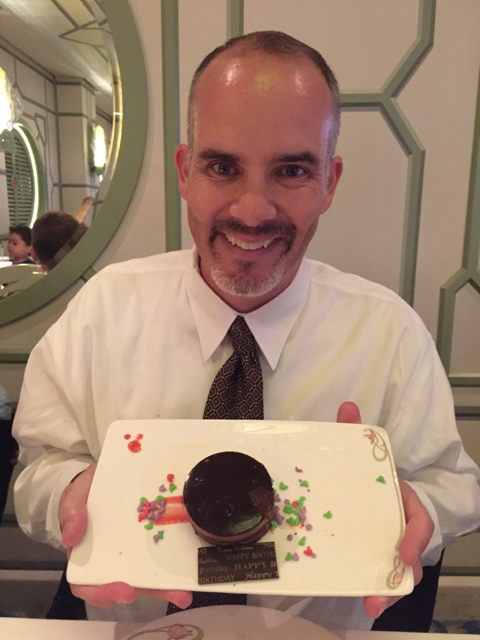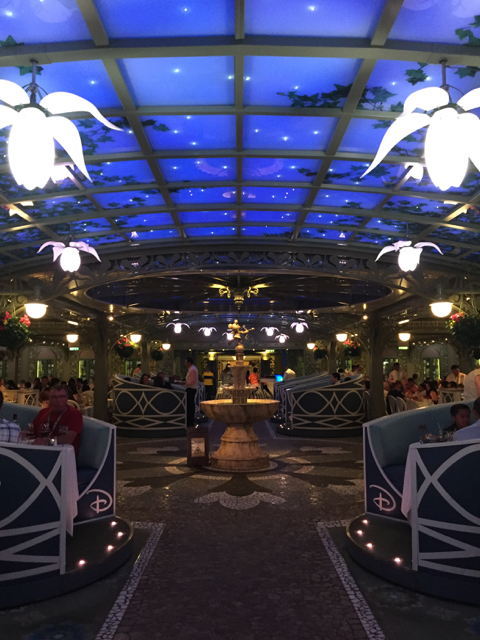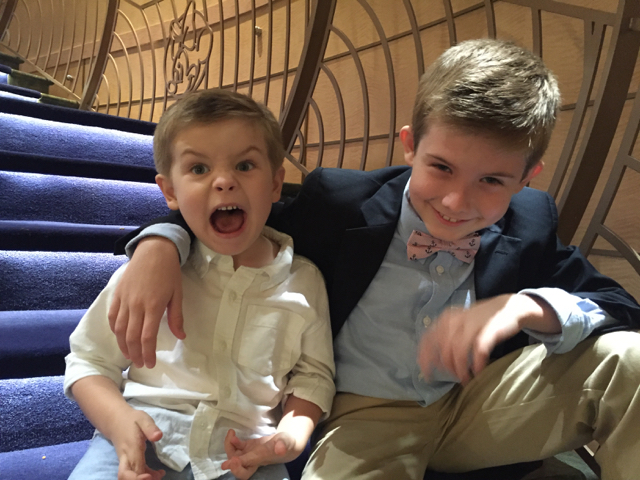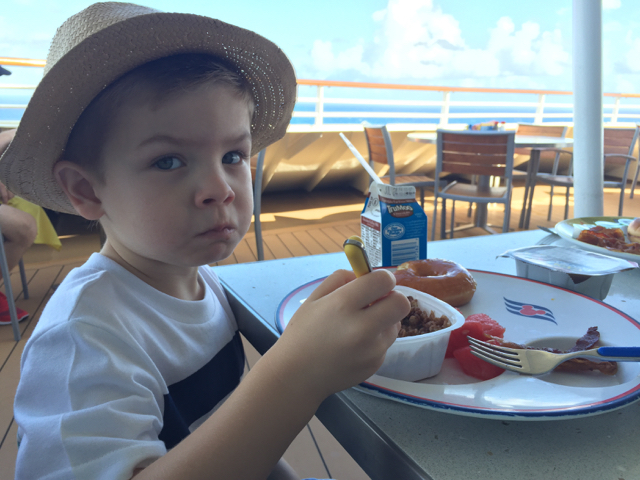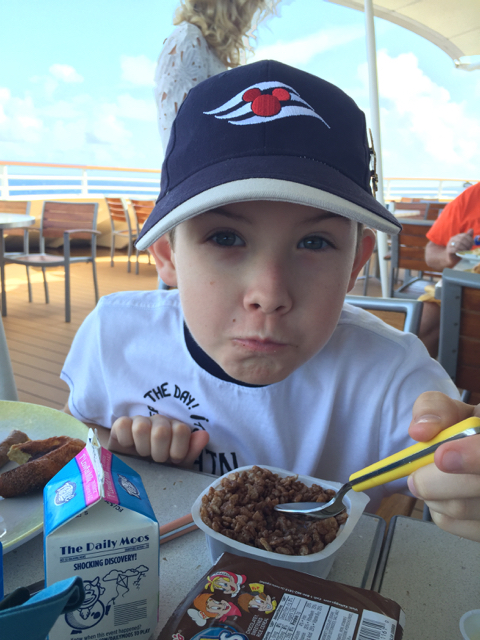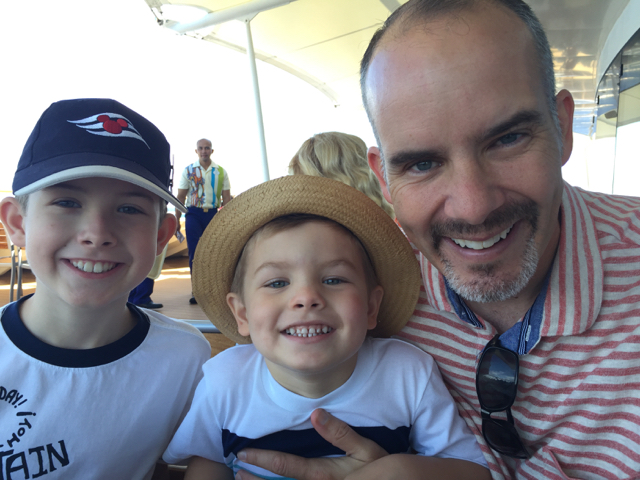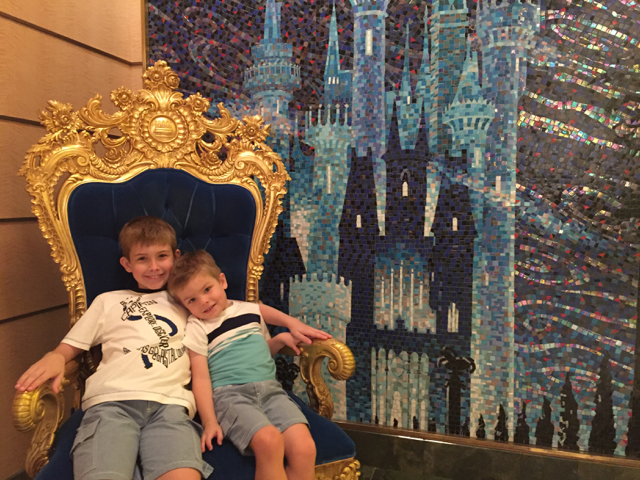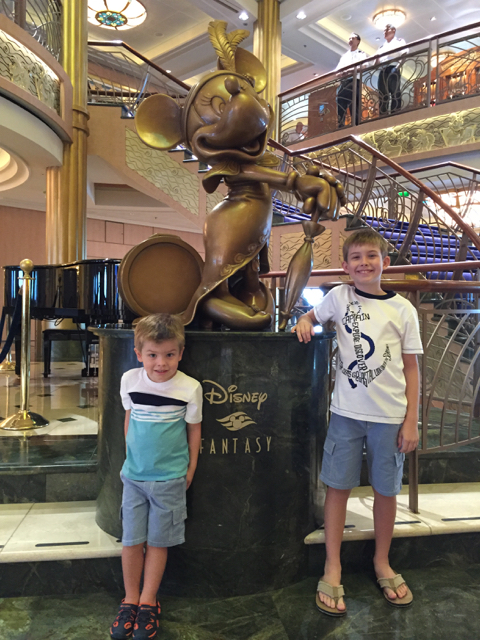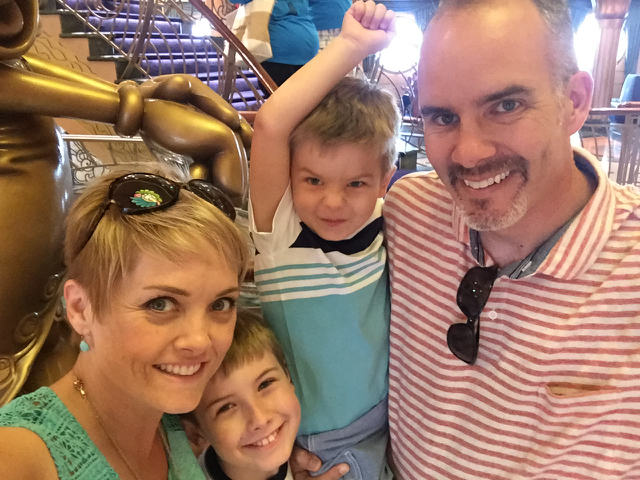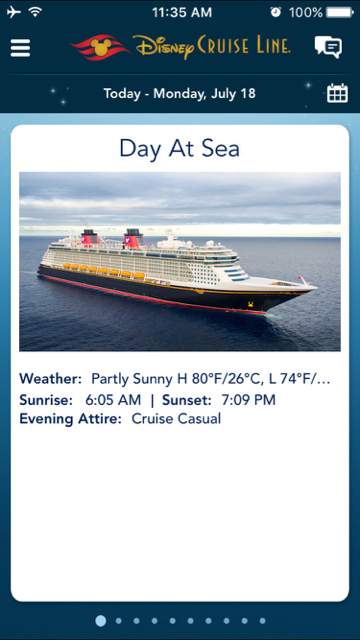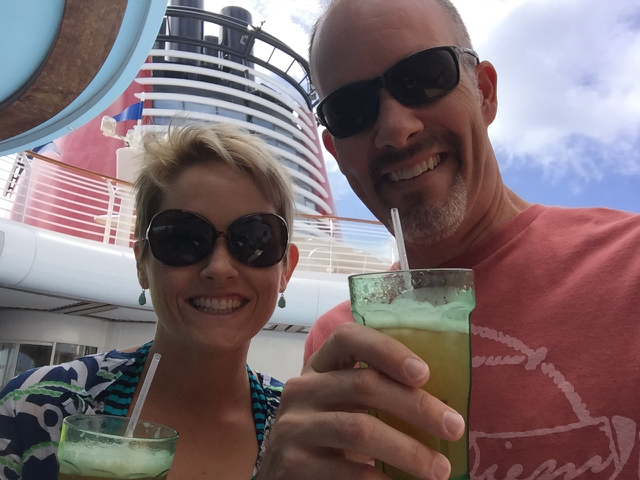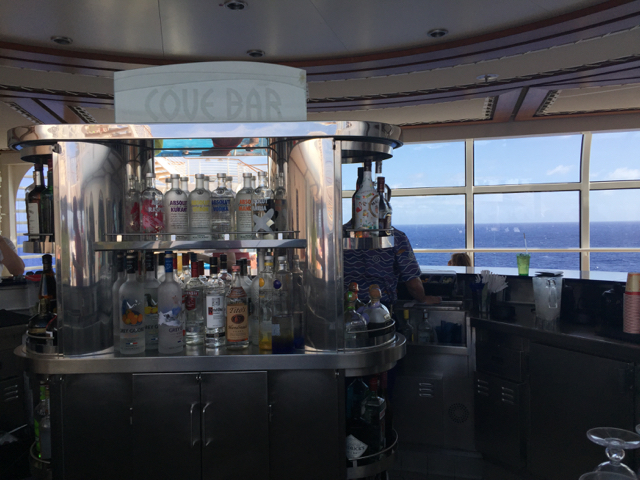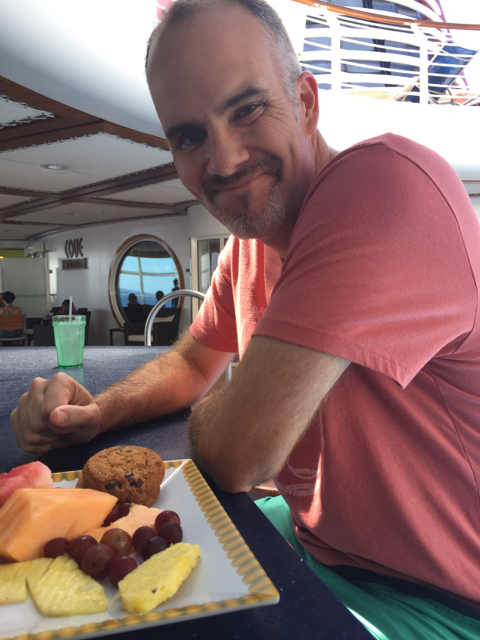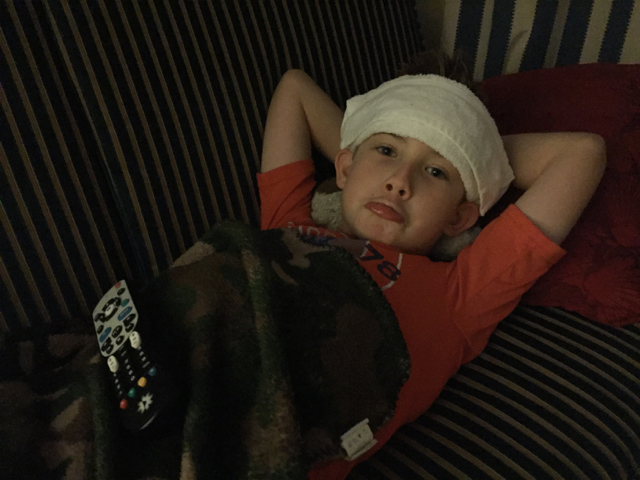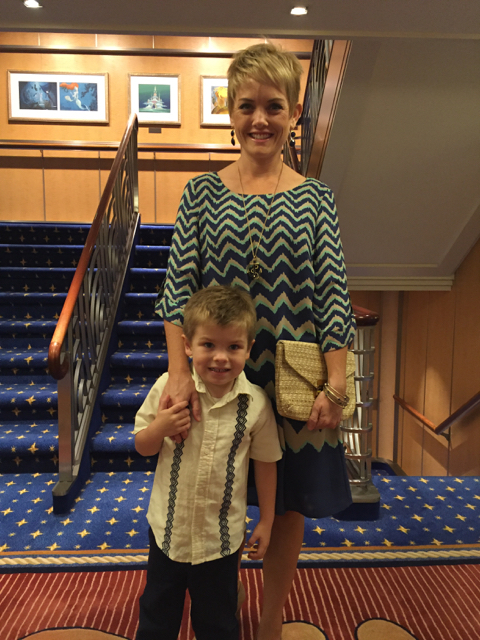 (Visited 60 times, 1 visits today)