One of our absolute favorite vacations was finally upon us, a seven night Eastern Disney Cruise on the Fantasy!  We booked the trip about six weeks prior, and Emily had been packing ever since. I got up early so I would have enough time to load the 26-foot U-haul truck that was just barely able to contain our luggage for the week. After some breakfast and a send off visit and photo shoot with Grandma, we eagerly hit the road at 9:15 to make the 45 minute drive to Port Canaveral.
I often take the boys to Cocoa Beach on the weekends and our route takes us past all the cruise ships in Port Canaveral. We get excited every time we reach the peak of the bridge over the Indian River because you can see a horizon of beautiful ships, only this time one was actually our destination.  We pulled up to Disney's Port Canaveral hub, and backed the U-haul right up to the ship to save the backs of the curbside crew. After parking, we had just enough time to explore the port building, get a photo with the boss, and get the kids signed up for the kids' club before they called group three and we were ready to board.
Upon the ship crew announcing The Hayes Family aboard the ship (one of Hunter and Emily's favorite parts), we had arrived!  We took in the splendor of the atrium before our stomachs took over the navigation, leading us to deck 11 aft, Cabanas. Our little slice of dining heaven on the sea, Cabanas is one of our favorite spots with delicious eats and amazing views from their indoor and outdoor seating locations.  We filled our plates and found a shady outdoor spot overlooking the port to enjoy our eats. Always a perfect way to start our cruise vacation.
Our next stop was to head down to the kids' club so the boys could check out their favorite activities from the last time we were on the ship. The first afternoon is the only time on that adults are freely allowed in the kids' club so we had to take advantage. Hunter absolutely loved the ship captain game last time and was excited to see that it was still there.
From the kids' club, we headed down to get a dessert snack from our favorite treat spot on deck four since it had been at least 20 minutes since our last meal. As we were wrapping up our snack it was about 1:30 which meant our stateroom was ready. We were excited to drop off our 50 pound carry-on that we had been wheeling around the ship all afternoon and enjoy the ship a little more hands free.
When we arrived at the room Emily had pre-purchased a few surprises to continue the celebration of my 40th birthday. First, she got us a day pass for the Rainforest Room at Senses Spa to enjoy some relaxation during our travels. She also purchased a cool Disney Cruise Line beer stein that comes complete with discounted refills during our trip. Being a man of science, I of course had to ensure this was indeed the case, which required me to purchase an ice cold beer for the afternoon. Confirmed.
After we lightened our load a bit, we read about a Disney Vacation Club welcome presentation that was happening in the D Lounge.  I think what caught Emily's eye was that there were free drinks.  (Emily here: confirmed) We headed down to deck 4 to check it out.  Emily landed some "champs" (she made me say that) and some macarons, so it didn't require to much of our time and we were off to explore more of the ship.
One of Emily's check marks to complete before she can officially relax is to get the suitcases unpacked and everything arranged in the room.  We boys were happy to provide her the opportunity to get us organized and took a little downtime to explore the offerings on the in-room TV.  One of the really cool offerings on the ship is that they provide movies on demand and you can watch most of the animated offerings anytime.
Since Emily was only through unpacking bags 1-4 of the 212 we had, I decided it would be beneficial to take the boys out of the room and do our first game of Midship Detectives.  For those of you who haven't been on the Disney Cruise, Midship Detectives is an interactive game where you are trying to solve a mystery by visiting numerous interactive picture frames throughout the ship. You have a card that activates each of the frames when you are in front of them.  Each storyline provides clues that you record on a map, eliminating different characters from your suspect list until you determine whodunnit.  The boys (and let's be honest, us) really love it.  We started our adventure on deck two by the Enchanted Garden restaurant and made our way up the aft of the ship, stopping at all of the locations en route to deck 11.  When we arrived at deck 11 it was about 5:30 and the boys were hungry.  Our dinner seating wasn't until 8:15 so we decided to grab dinner #1 at the quick service area next to the pool.  Hunter demolished a burger and Sawyer had some pizza and fruit.  Needless to say, dinner #1 hit the spot, and we were ready to return to the room.
Back at the room it was just about time to get dressed and ready for dinner #2 at on of our favorite dinner spots, Animator's Palate.  This restaurant has interactive screens throughout the location which, on the first night, provide surprise visits with Crush from Finding Nemo.  As we arrived we realized that we had been paired with another family of 4 who were from Montreal, Canada, and were very nice.  The boys of course were not very hungry so we expedited their dinner to the dessert course so we could get them off to enjoy the Oceaneer Club while Emily and I finished our dinner.
After we wrapped up our meal we decided to head to the Skyline Lounge on deck 3 in the "adults only" area for a nightcap and to wind down after an exciting and hectic day.  I think Emily's favorite part of this location is that the menus light up, but it certainly is a great place to relax after an active day.  It is truly a unique spot, as the giant wall of screens behind the bar illuminate and cycle through the skylines of seven different iconic city skylines, rotating every 15 minutes or so.  You can drink around the world without fighting the Epcot crowds!
We finished up our beverages and picked up boys from the kids club, who were not excited to have to leave.  They love that place!  We decided to explore deck 11 at night and grab a soda before returning to the room for the night.  When we arrived on deck 11 it was extremely windy.  We had some fun walking and getting blown around by the wind.  After taking some fun photos and filling our cups (hot cocoa for Hunter) we retired to our room where we had been visited by Stateroom Santa for Christmas in July.  The boys got some fun books and treats and a note that told them there might be more surprises throughout their stay.
A day on the Disney Cruise would not be complete without a late night room service order.  Our tradition is to get chocolate chip cookies, milk, and a cheese plate for Emily, something she has been doing since her first cruise in 2003.  Emily was feeling a bit hungry so she added a BLT to our standard order.  Also, Emily read somewhere in her blog combing that they would heat up the cookies upon request so we asked for that as well.  We enjoyed our snacks (Hunter even enjoyed some of the cheese and crackers with Emily) and called it a night.  Day one on the Disney Fantasy was a great one.  Can't wait for our first sea day tomorrow.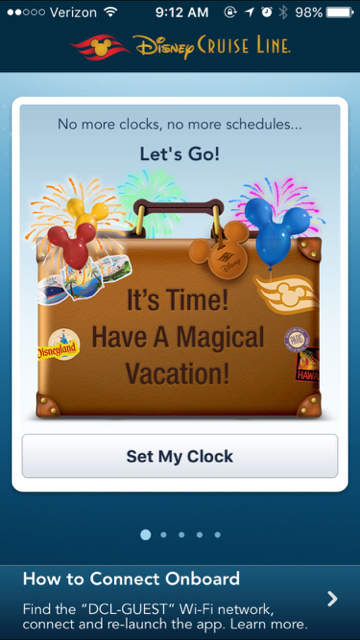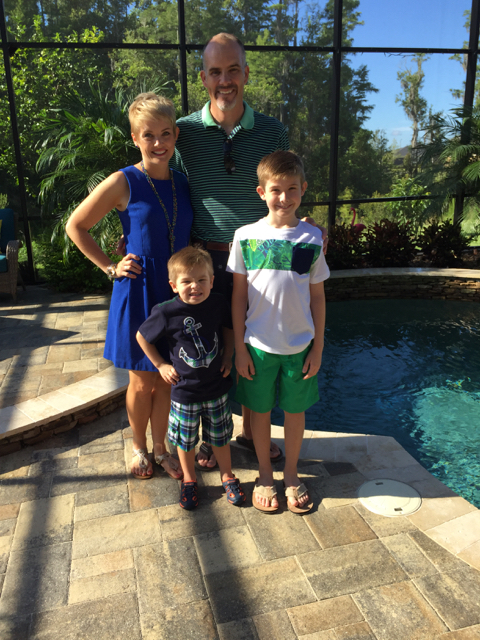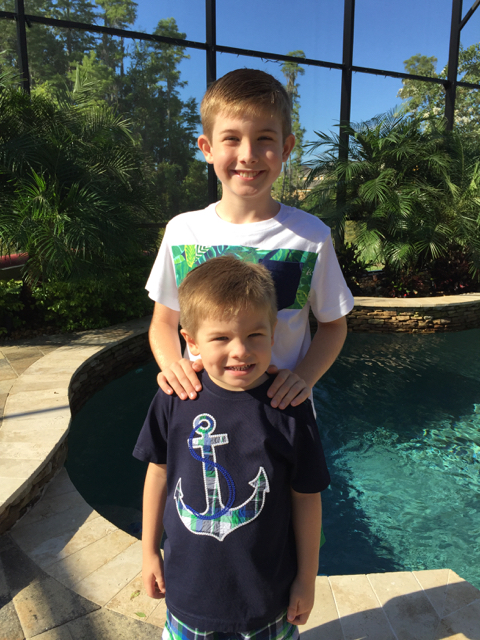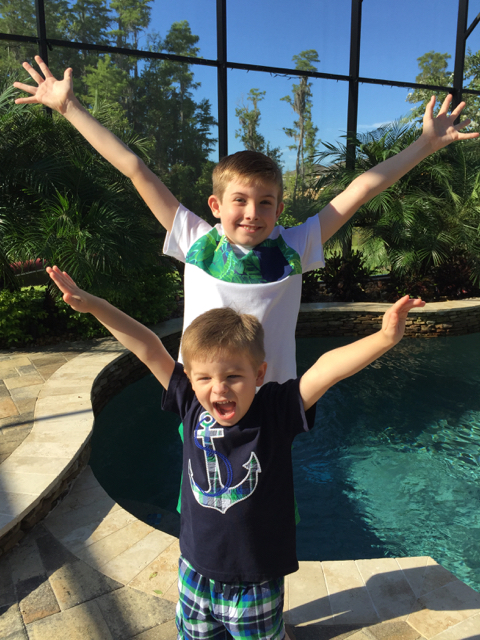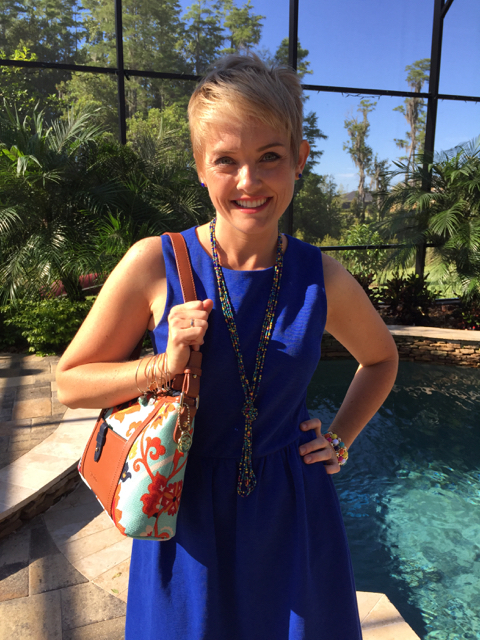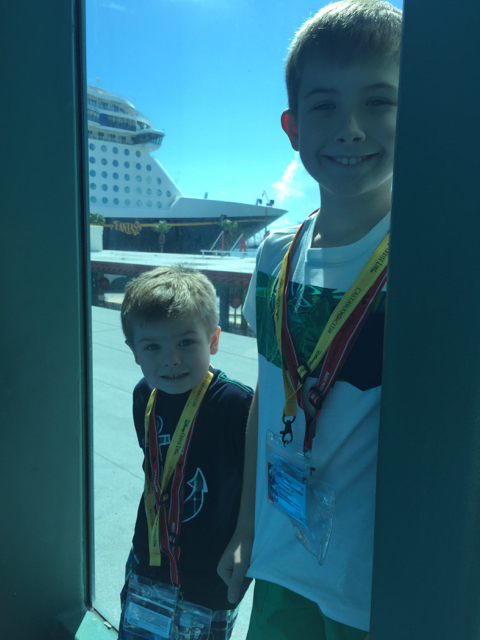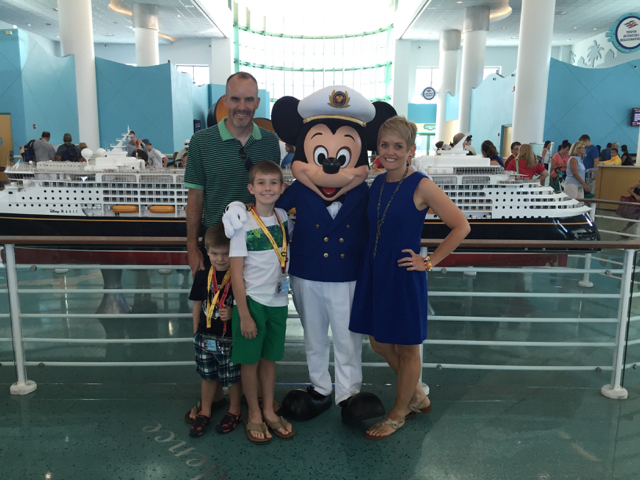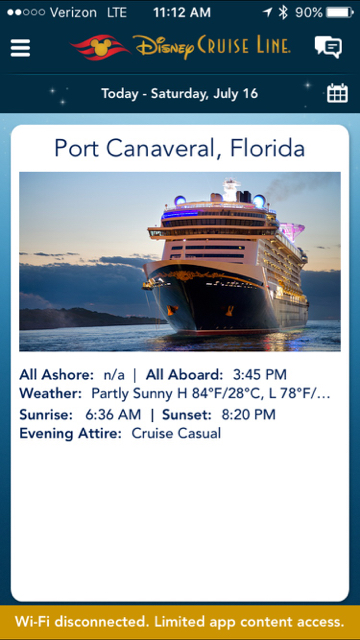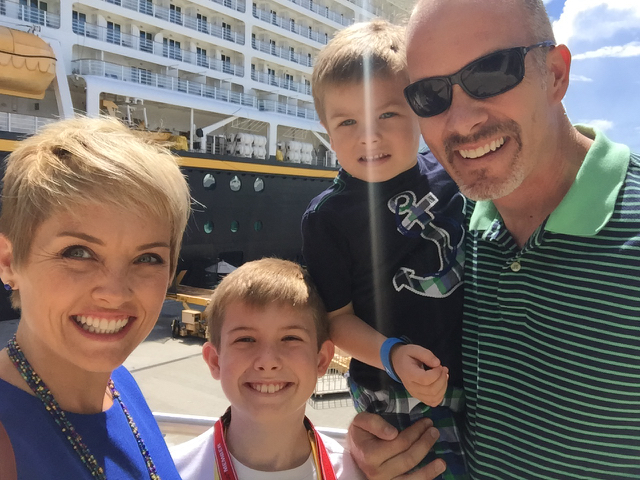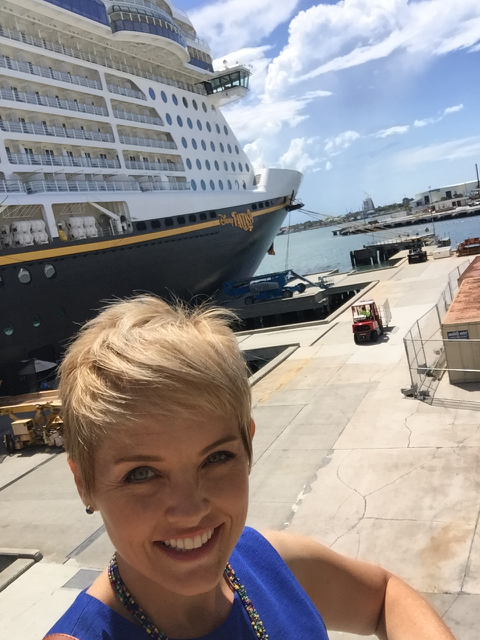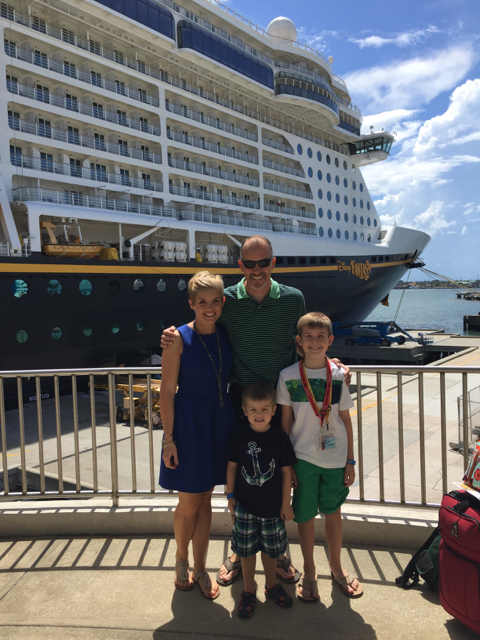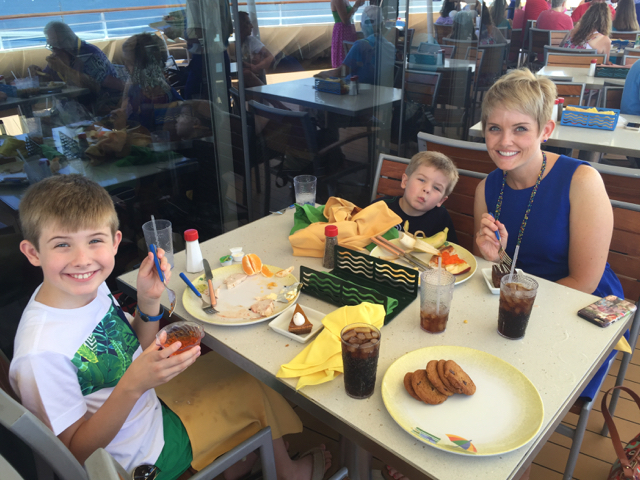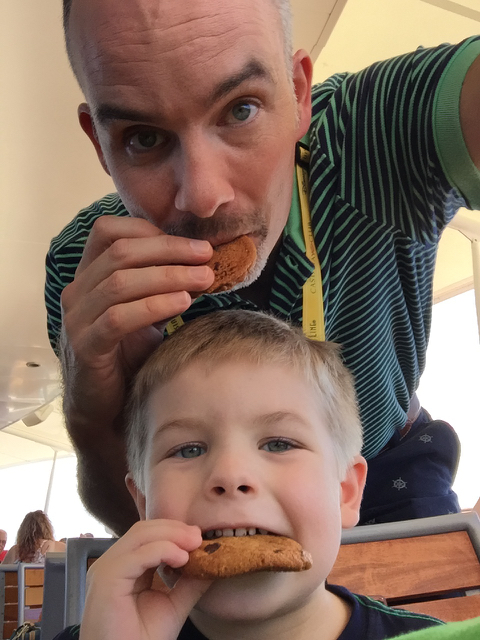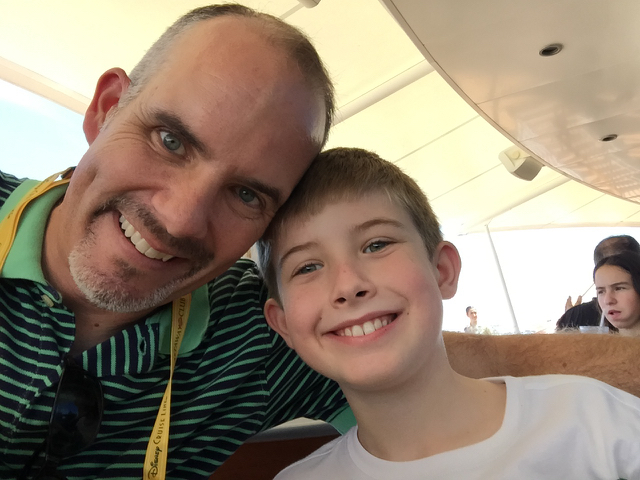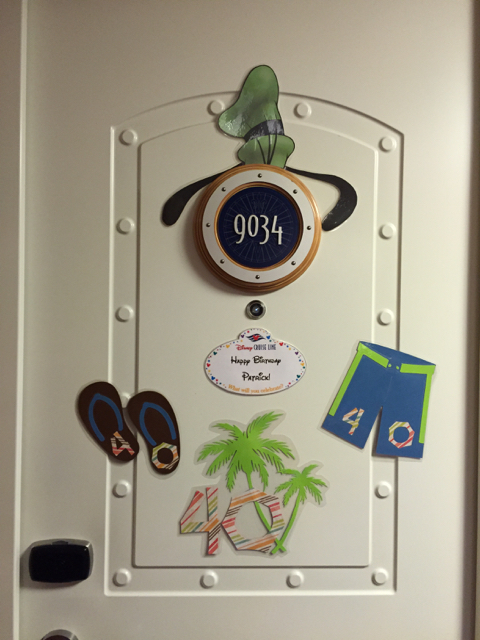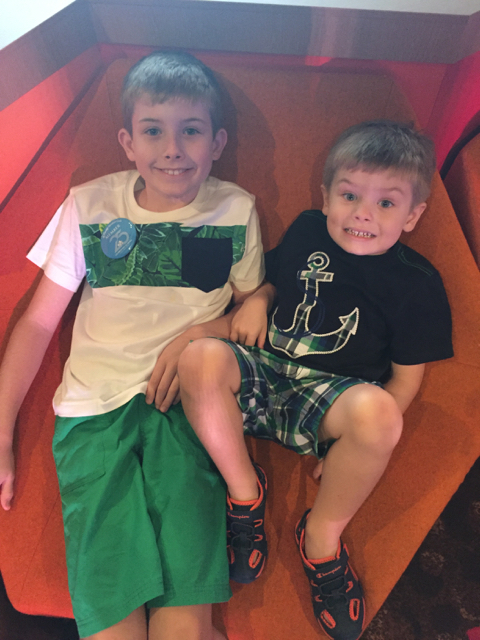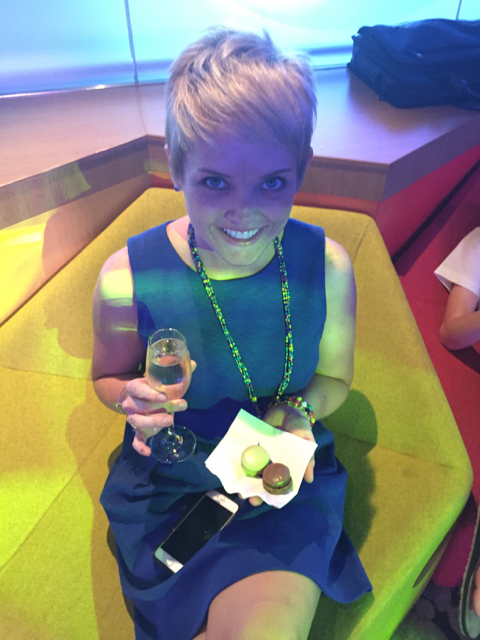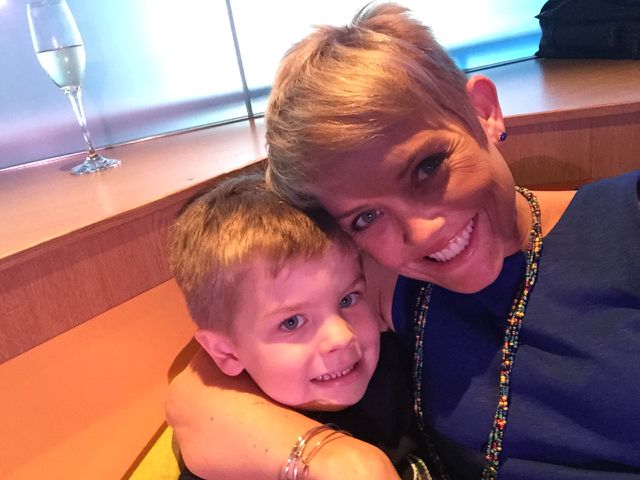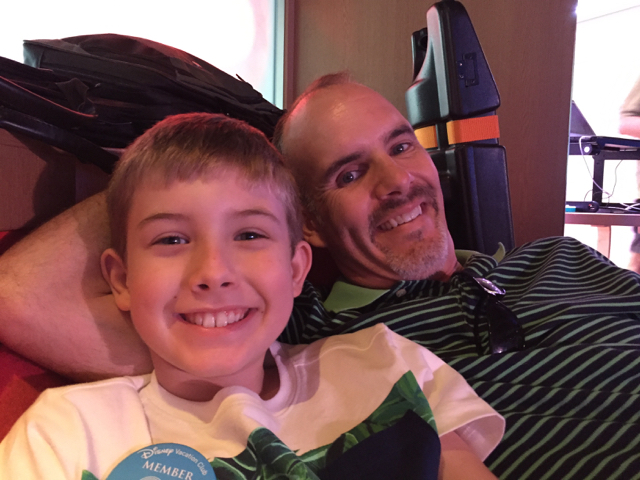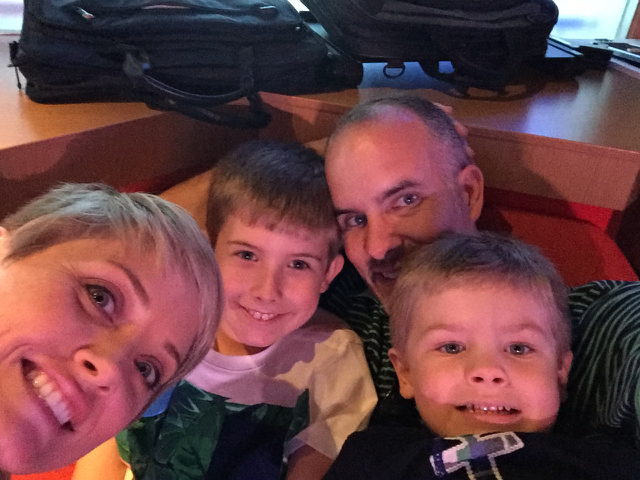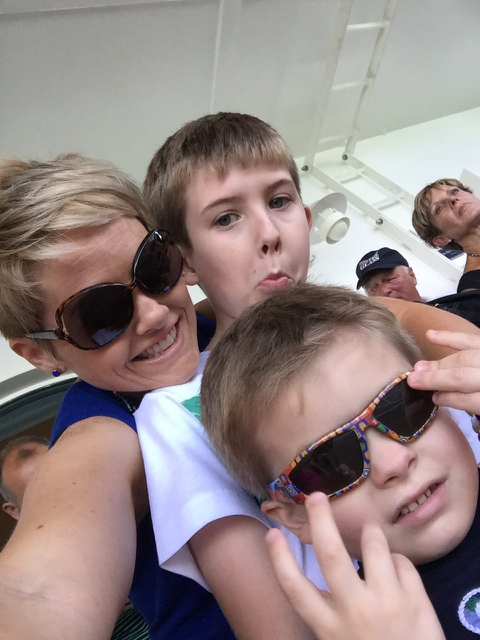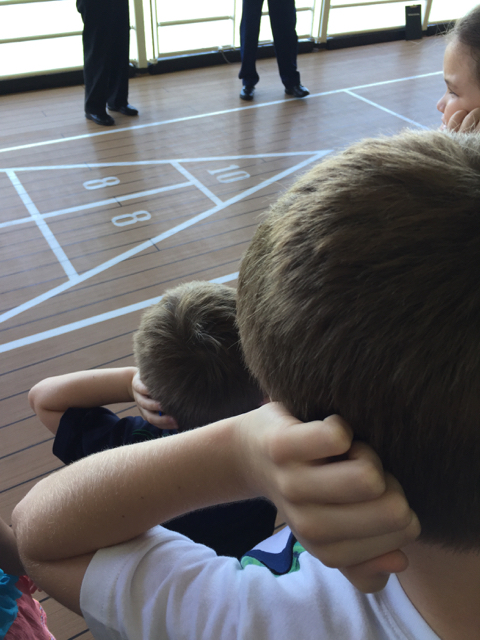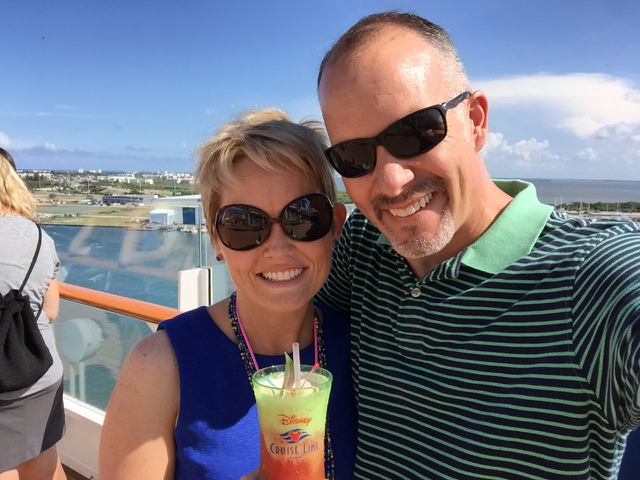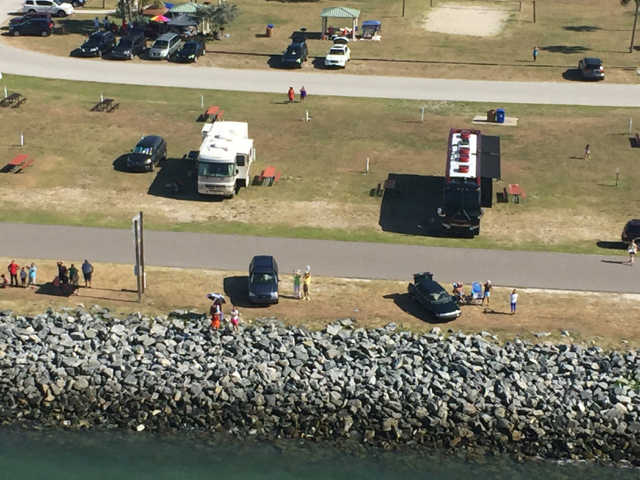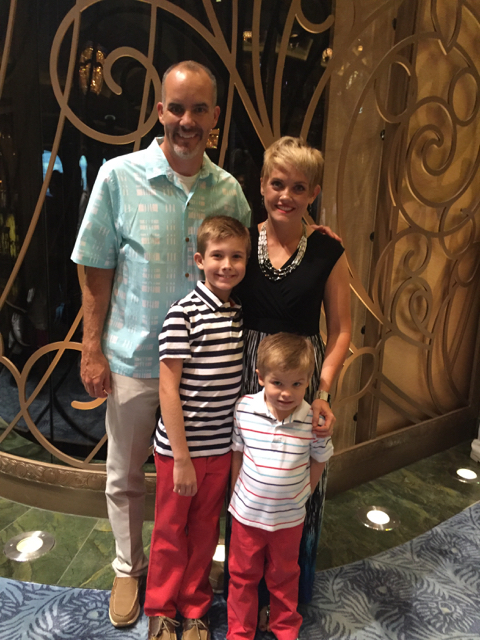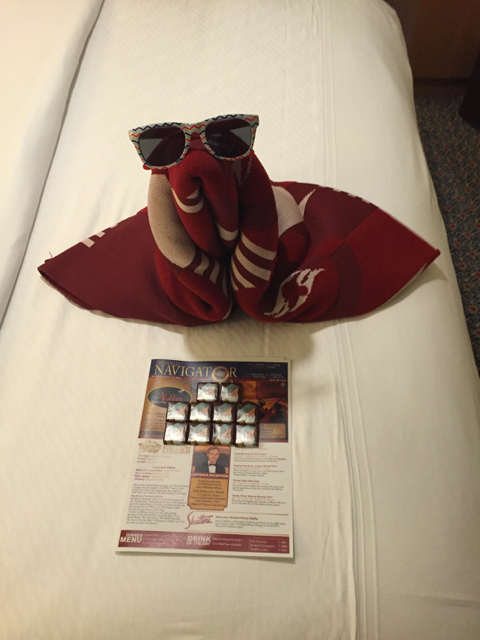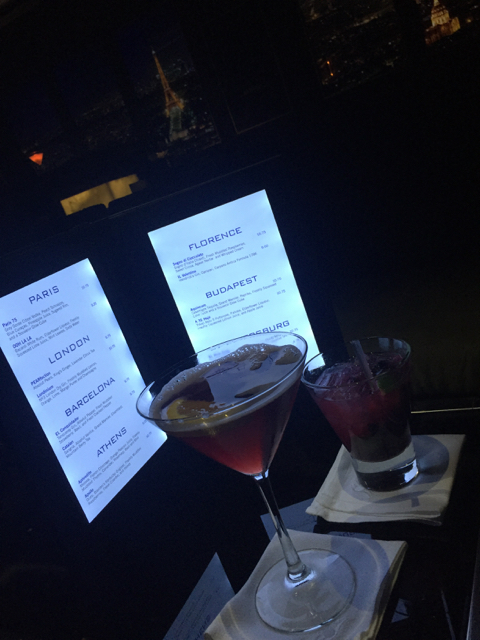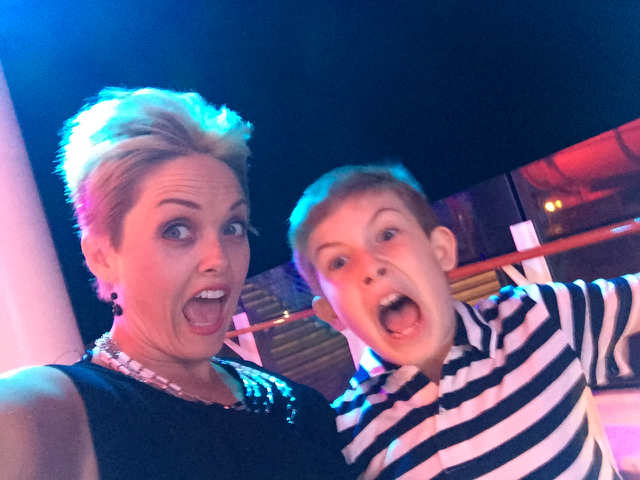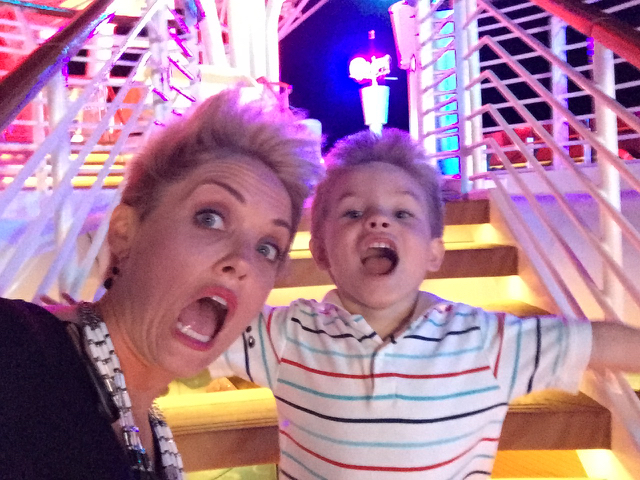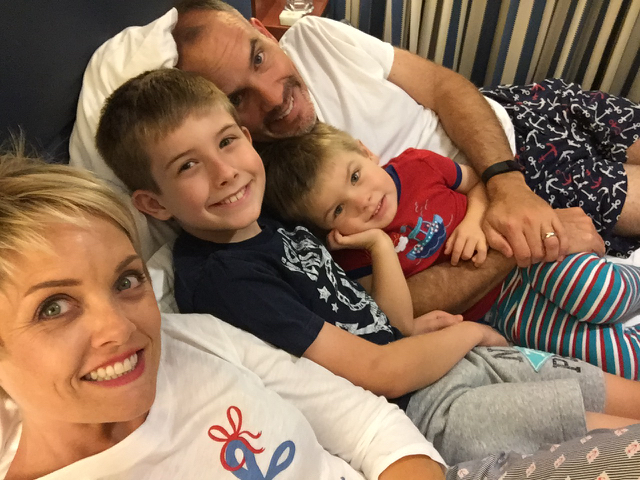 (Visited 62 times, 1 visits today)