Thursday, June 29th, Disney Fantasy At Sea
After a fun and eventful embarkation day on the Disney Fantasy, we were looking forward to some more fun and relaxation on our first of two sea days on our way to Aruba.  The seas were quite calm and we wanted to spend a little time this first morning on deck 11 enjoying the water activities.  We got our suits on and headed up to deck 11 aft for our first breakfast at Cabanas.  We were like kids in a candy store as we walked past all of the delicious breakfast goodies that we remembered loving from previous cruises.  We stacked our plates high and made our way out to the outside deck at the back of the ship to enjoy our breakfast.  The weather was absolutely perfect as the slight sea breeze overcame any of the heat we were feeling from the morning sun.  The back deck is a great area because most of the tables have a shade cover over them making them even more comfortable.
It is no surprise that we over ate on our first morning, but we had been so healthy leading up to the cruise that we had earned it (according to us).  Following breakfast we got a couple deck chairs on deck 12 which was starting to fill up with folks who had the exact same idea that we did.  Our first stop was the Aquaduck because we wanted to ride before it got too crowded as the rest of the ship woke up and began to get active.  We strapped on the GoPros and took our first spin on the water raft ride that encircles deck 12 midship.  The water was a cool and refreshing way to start the morning activities.  Following the Aquaduck, the boys played in the Aqua Lab splash area while Emily sat in her comfy chair and read her book.  After we spent some time at the Aqua Lab it was time for our morning ice cream break.  I took the boys over to deck 11 midship to enjoy a couple cones as we grabbed a table that overlooked the beautifully calm ocean.
After we had our fill of water activities for the morning, we returned to the room to change into dry clothes to enjoy some indoor activities.  Since Emily hadn't joined us for the Midship Detective Agency game the previous day because she was unpacking, we kicked off another game, only this time we did the Muppet version.  We got started late morning so lunch time was fast approaching.  After about three clues we ended up on deck three in front of Royal Court where we had planned on having a relaxing, sit down lunch.  We enjoyed one of the healthier meals that we would end up eating on the cruise.  Sawyer ate his weight in cheese pizza which was quite amazing to watch.  Our main activity for the afternoon was to attend the Six Appeal show that was happening in the Walt Disney Theater at 2 pm.  The timing gave Emily just enough of a window to take the boys up to deck four to get their photos with Goofy and Max.  The boys have been big fans of Goofy and Max ever since we watched The Goofy Movie on a previous cruise.  The movie has forever reminded them of the cruise, so Emily thought it would be fun to get a photo.  The characters on the ship rarely have long lines, and there are always unique characters you don't always see at the parks.  I stayed and ordered our dessert which we devoured upon their return, and then we made our way to the theater to get our seats for the show.
We were excited for the boys to see Six Appeal as Emily and I had seen part of their show in The Tube on deck four the prior evening.  The group is six guys who sing a cappella with a vocal percussionist that provides a fun beat.  The group also mixes in a good amount of humor as well as some choreography which makes it really fun to watch.  Most of them are from the Midwest and one of the newer guys was even from Orlando!  The boys absolutely loved the showed and spent the rest of the day beat boxing, which was *not* music to Emily's ears. Hey, they have to start somewhere if they're going to end up on international tours.
The show lasted to mid afternoon, after which we returned to the room to get ready for the Captain's reception that was happening on deck 3 throughout the evening.  This night was one of Emily's favorites for two reasons; first of all it was formal night and she loves to dress up and get the boys dressed up; secondly, it was the Captain's reception, which means free alcohol!  We got a drink and walked around the atrium a bit before heading out on deck four to get some outdoor photos of the family all dressed up.  There was a very kind guest who offered to take a photo of the entire family.    (Emily would like me to point out we went with a subtle nod to the red, white, and blue in our outfits due to the cruise dates spanning the July 4th holiday.)  When we returned to the atrium they were doing posed photos with Captain Fabian so we got in line and get our photo which was one of the few we purchased from the onboard photographers.  The  line was so short we assumed it was closing, but we lucked right on into that one!  We also took a photo with Captain Mickey in the character location on deck four.
The boys were chomping at the bit to get back to the Oceaneer Club, so we dropped them off and headed up to deck 12 aft to enjoy a sunset drink at the Meridian bar and watch an amazing sunset over the water.  It was a perfect break in the day to just chill and have a cocktail.  
Since we had the late dinner seating, we picked up the boys from the Oceaneer Club and navigated to deck two midship to enjoy our first dinner at Enchanted Garden.  Although our table location wasn't the best, we did sit at the table right next to Six Appeal.  Sawyer was a bit star struck seeing the guys so close to him.  We enjoyed dinner with our tablemates and the beginning of our multiple dessert tradition with our server Vipin from India. 
At the end of the dinner as Six Appeal was getting up to leave their table, the guy in the red shirt (Mike Fuller) came over to ask if he could have his photo with Sawyer.  Emily had mentioned that he was Sawyer's favorite (as Sawyer kept sneaking shy glances at their table), so we got a photo of the two of them below.  They bonded over their love of the bowtie. I had a chance to visit with the group for a bit, and they were super nice guys.  They had members from Wisconsin, North Dakota, Minnesota and Orlando. Emily posted the photo on their Facebook page later that night as a thank you for their time with us on the ship.
We returned to the room to find a note from Stateroom Santa.  He brought a surprise the first night, but the second night left the following note and challenge for the boys on their second day at sea below:
I hope you enjoyed your first day at sea
Ate some Cabanas and had some ice cream.
To get your sea surprise tomorrow you need
To play a round of golf with Goofy at sea!
We finished of the nights as we often do, with a room service order or warm cookies and milk and a cheese plate for Emily.  Another amazing action packed sea day on the Disney Fantasy.  
Disney Fantasy Navigator Day 2
Friday, June 30th, Disney Fantasy At Sea, Pirate Night
Another glorious day on the Disney Fantasy!  As anticipated the Hayes crew took the opportunity to sleep in, which isn't something I excel at.  Normally the kids don't either, but we ran them pretty hard the last two days!  I took the opportunity to head up to deck 11 with my keyboard and Tervis cup and enjoyed some quiet time sipping my Diet Coke and writing my blog.  I use my phone throughout the day to write quick reminders of the fun things that we do, and then I try take the down times to expound on the experiences.  It helps out due to the fact that I can't remember much of anything for more than 20 minutes (just ask Emily).  After getting caught up on my blog entries, I headed back to the room only to find it completely dark.  Since I had been up for over an hour I told Emily I was going to go up to Cabanas and have breakfast and then would bring back food for the three of them.  Although I missed hanging out with the family, it was a nice relaxing breakfast on the outside back deck.  I could see, however, that the waves were looking a bit rougher than the previous day but still weren't too bad.
I returned to the room with plates of goodies for Emily and the boys, who had since gotten up and dressed in their day clothes.  I chilled in the room for a bit while they ate and finished getting ready and then it was time to complete our Midship Detective Agency game that we started the previous day.  In the Muppet version of the Midship Detective Agency game, they incorporate clues from two static locations to make the game a bit more interesting.  There is Pepe's Door on deck five that has different activities that the Muppets have done on their cruise, and there is the Muppet Call Board on deck four which has additional clues as well.  The last cruise that we went on, Sawyer wasn't loving having to go to Pepe's door because he thought that Pepe (the Prawn) was actually staying behind the door and was going to jump out at him.  I should mention that Pepe's door is about 1/3 the size of a regular stateroom door.  Well, this cruise he conquered his fear of the door!
After finishing up our Midship Detective Agency game, we dropped the boys off at the Oceaneer Club and went to our stateroom to get ready for our Palo brunch.  We had the brunch only one time before when we cruised with my family last October.  It was an amazing experience complete with a full breakfast/lunch menu as well as three large buffet tables of pastries, seafood, and sweets.  This experience didn't disappoint as it was both relaxing and delicious.  While we were dining we saw Amanda, who was our Palo dinner server on our cruise the previous summer.  Since we had dinner plans at Palo later in the week, we agreed that we would request her as our server again.
After finishing up our amazing lunch, we picked up the boys, got changed, and headed up to deck 13 aft to complete the required task for the day, playing a round of Goofy Golf.  As we were making our way to deck 13 we realized that the winds on the open decks were quite gusty.  As we looked out at the ocean you could see larger waves than the previous days.  We managed to complete our round of golf but the winds were pretty intense.  We agreed that we would head down to deck 11 to get out of the wind and get some ice cream and a smoothie as long as we were at it.  
We had our share of the wind so we decided to explore some of our favorite parts of the ship.  We headed down to deck four aft to walk through the nighttime areas while they were still relatively empty.  The boys absolutely love to pretend they are driving/riding this motorcycle and sidecar that are located in the La Piazza area.  We got some fun photos and video of them being silly.  As we walked through the ship we could definitely feel the motion of the ocean.  We made our way to deck four mid to check out the selection at another one of our favorite stops, the Vista Cafe.  We grabbed a snack and hopped in line to get the boys' photo with Pirate Mickey since it was Pirate Night on the ship.
We returned to the room to get our motion medication dosage to try to get ahead of what was one of the rougher days at sea for the entire cruise.  Emily, in her infinite wisdom, packed a ton of different medications and options for the sensitive stomachs that she has the good fortune to travel with.  After we were properly medicated we took the boys to play at the Oceaneer Club, and Emily and I enjoyed a late afternoon break at the Cove Bar area on deck 11 midship in the adult area.  Even though we didn't have our suits on, the "swim up" bar is really only ankle deep, so we sat there a few minutes and then made our way to some comfy deck chairs overlooking the ocean and enjoyed our wine and beer.
Because we are not huge fans of the pirate night menu, we decided to skip our second dinner at Enchanted Garden.  Hunter was really excited to see Ricky Kalmon, the hypnotist that was performing at the Walt Disney Theater.  We had see him perform on a previous cruise and Hunter really got a kick out of him.  He takes volunteers from the audience, hypnotizes them, and makes them do silly things… I am sure you have seen something like it before.  Hunter was a little bummed that neither Emily nor I rushed to the stage to participate.  The show was the same as the last time, but Hunter still enjoyed it.  
After the show  we went up to deck 11 to Flo's V8 Cafe and got some quick service food to eat up on deck.  It was getting close to the pirate night showtime so we hung out for a bit and watched the beginning of the pirate show, which we had never seen before.  We returned to our rooms from the show to call it a night on the earlier side so that we were well rested for our first island stop the next day in Aruba.
Upon arriving in our room we saw that Stateroom Santa had left the boys pirate swords as their nightly gift with the following message:
You accomplished your task of playing a round
Of mini-golf overlooking the sea
You sank your last putt in the kitchen sink
So a treasure is in order indeed I do think!
Sweet dreams to you all and when you arise
You will be at the island of Aruba… surprise!
I wish you fine weather and a nice, calm breeze
Be sure to check your sea stocking later this eve.
Our early evening arrival gave us plenty of time to order our traditional room service of warm cookies and milk and a cheese plate for Emily.  Although a bit rough, it was still an amazing day at sea.  WE are looking forward to our first island day tomorrow at Aruba!
Disney Fantasy Navigator Day 3
Disney Fantasy – Day 2 & 3 Photo Slideshow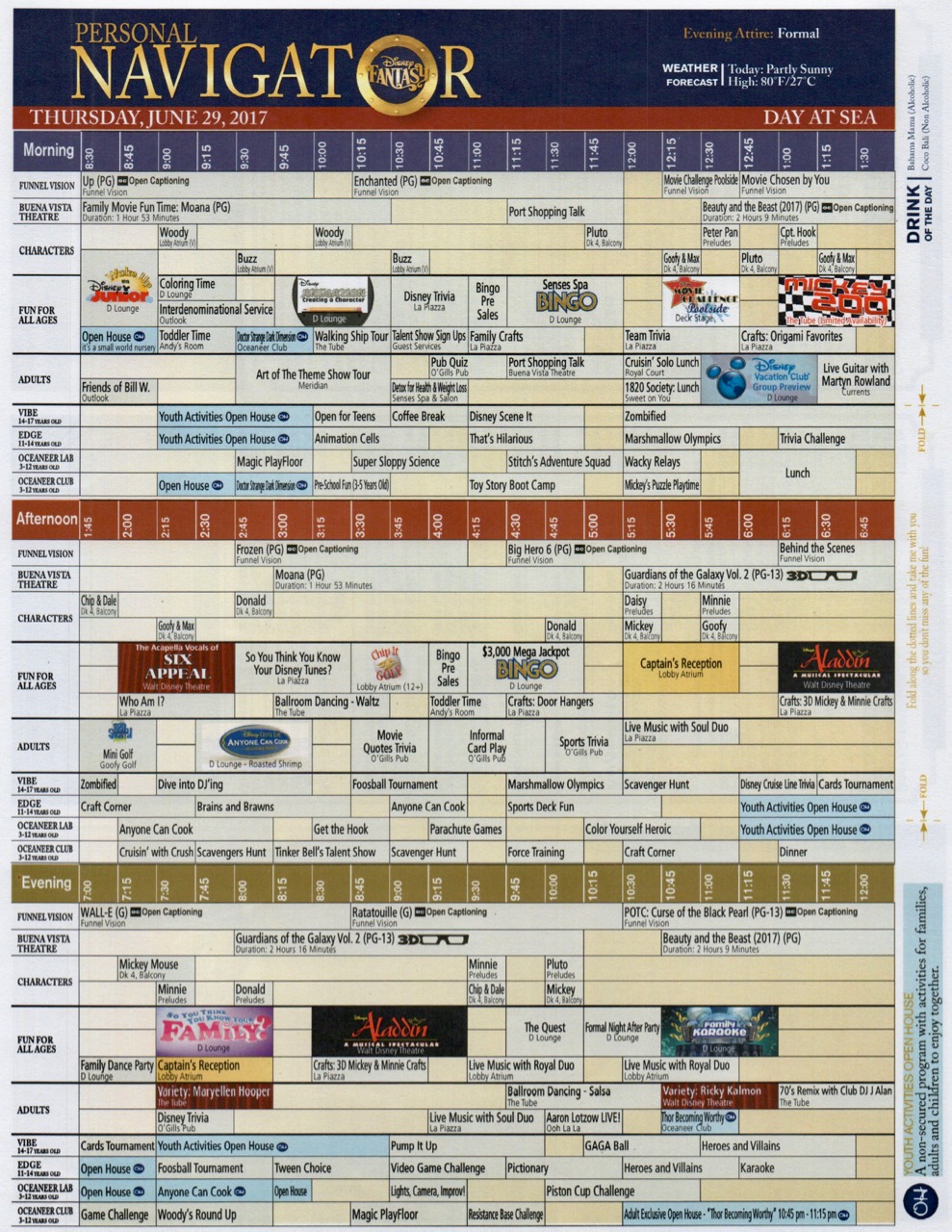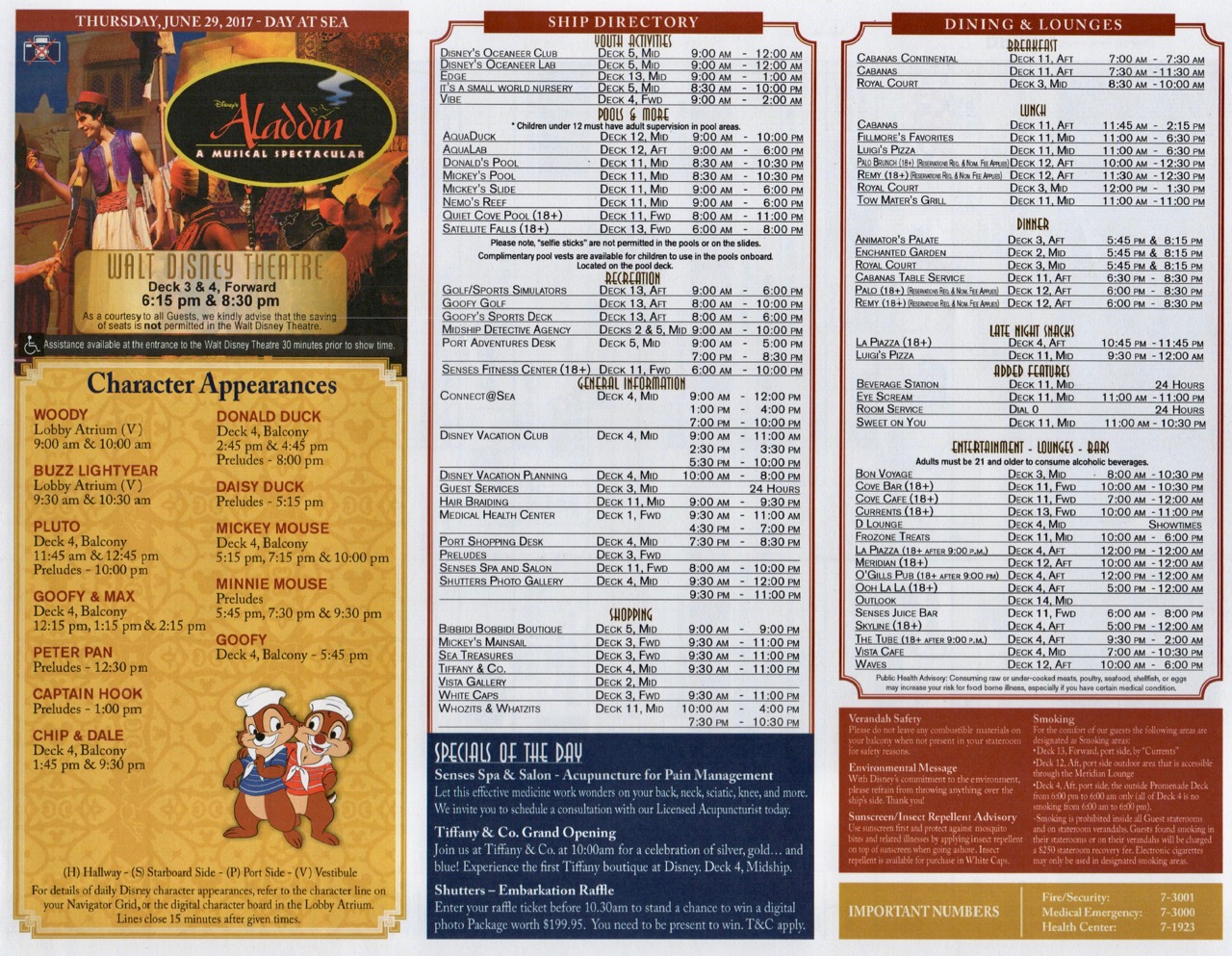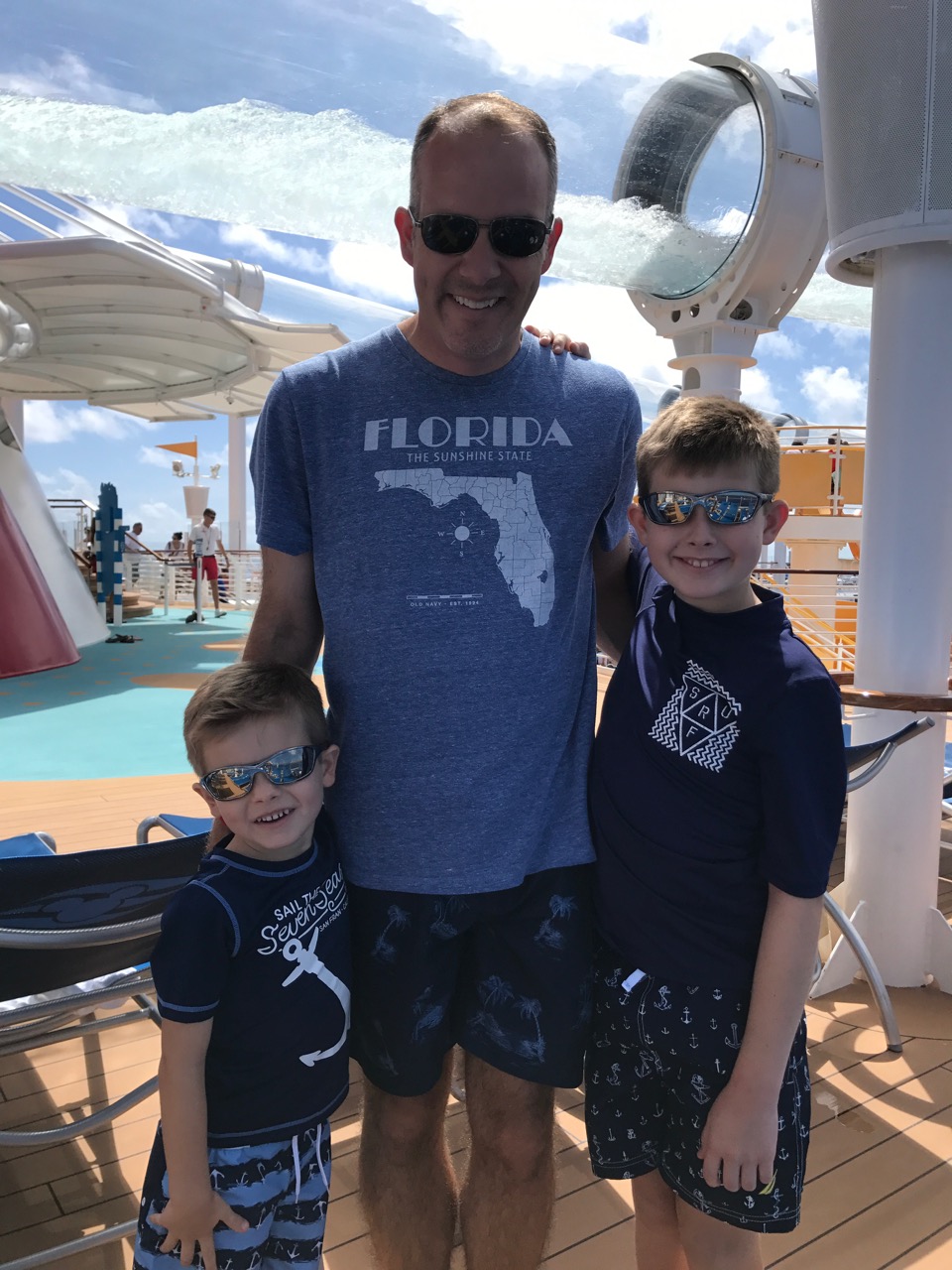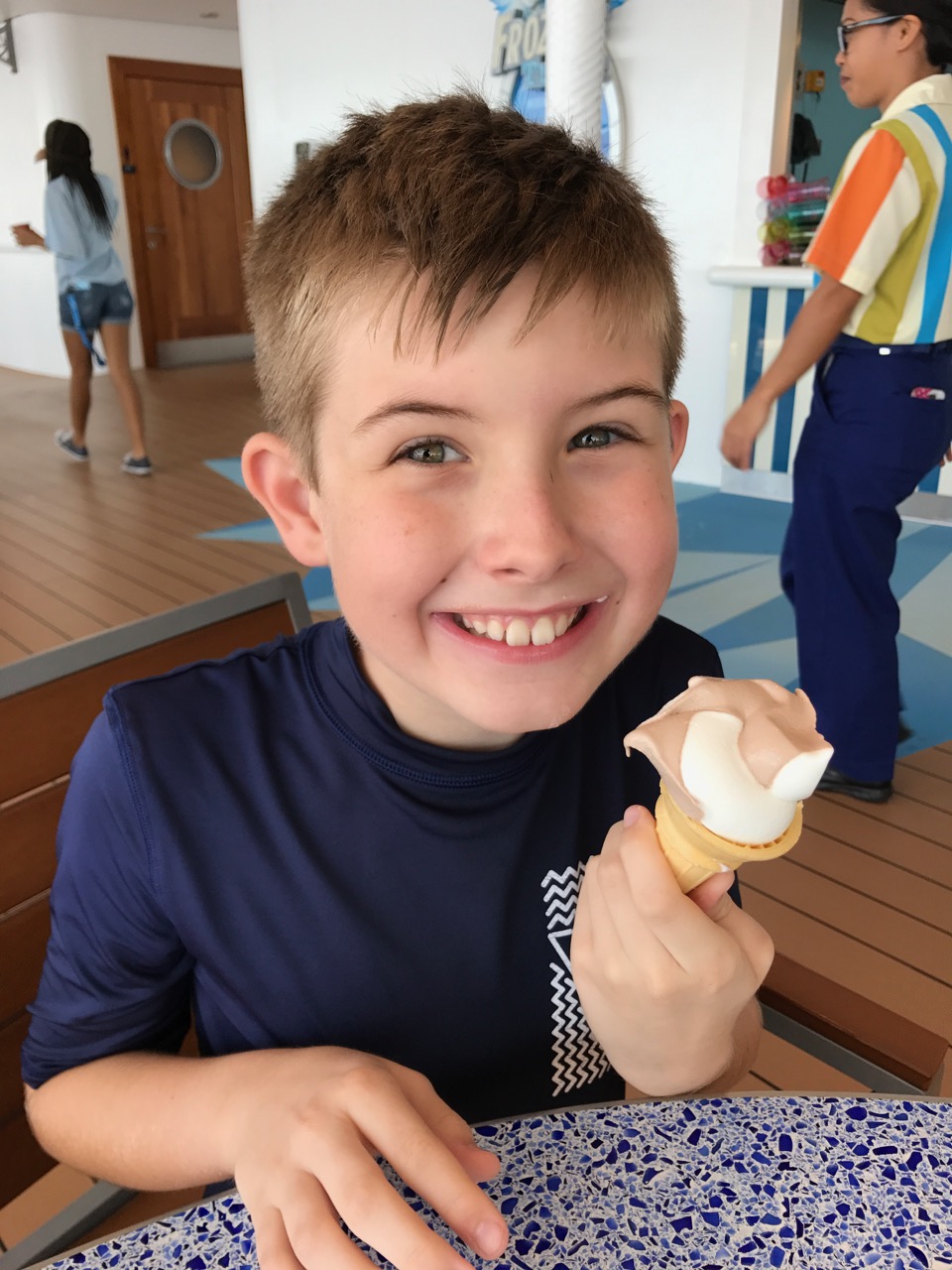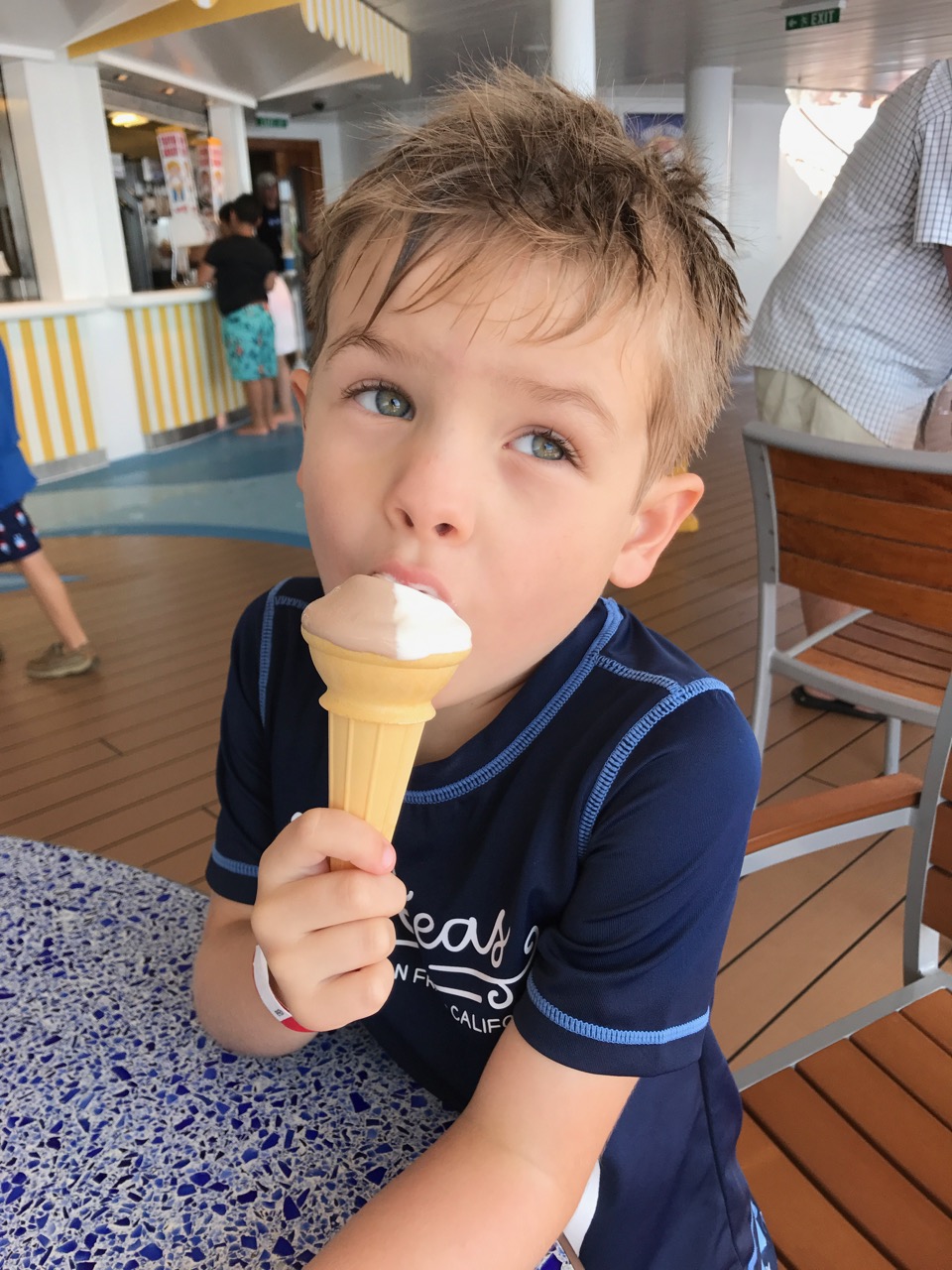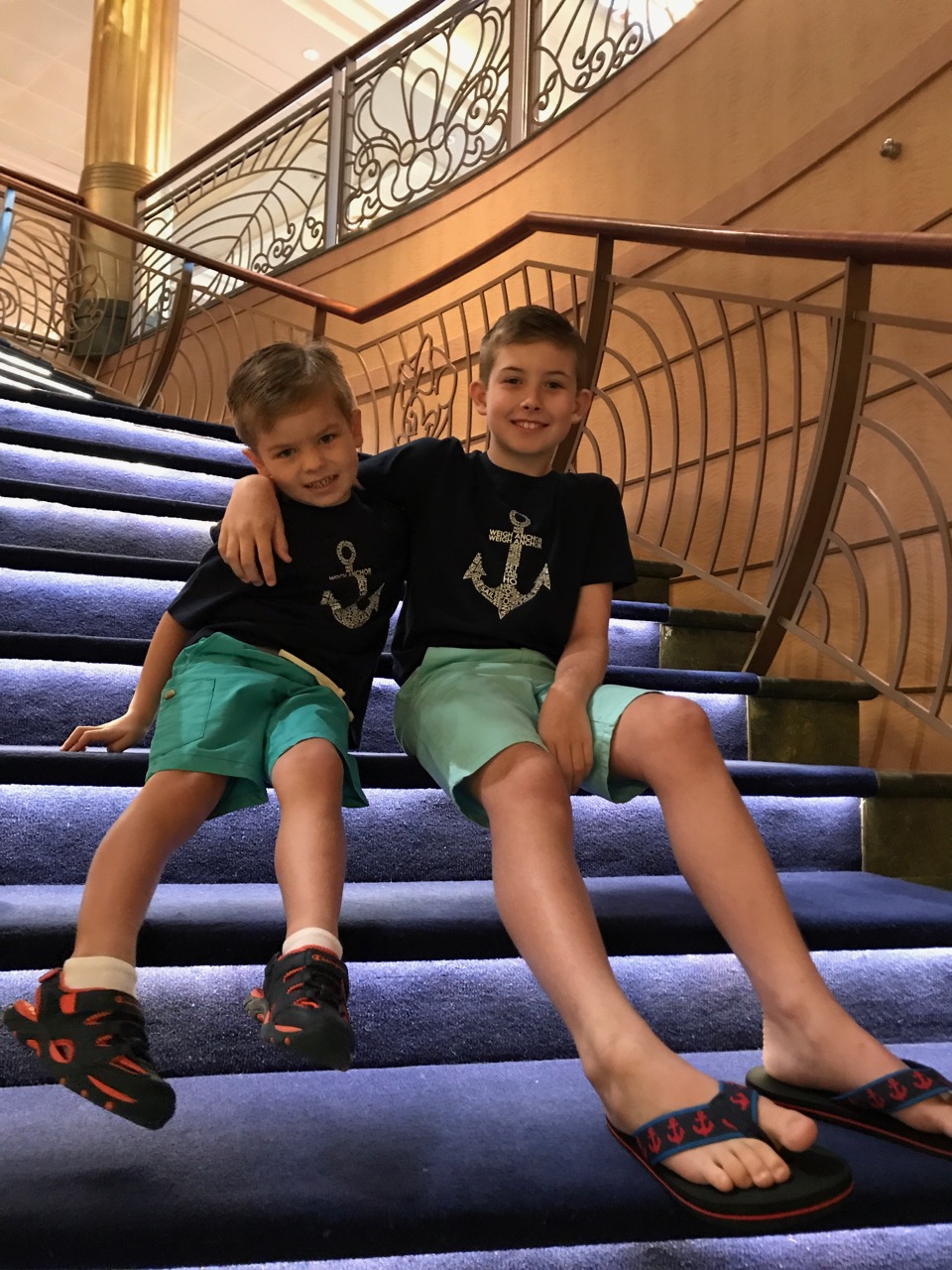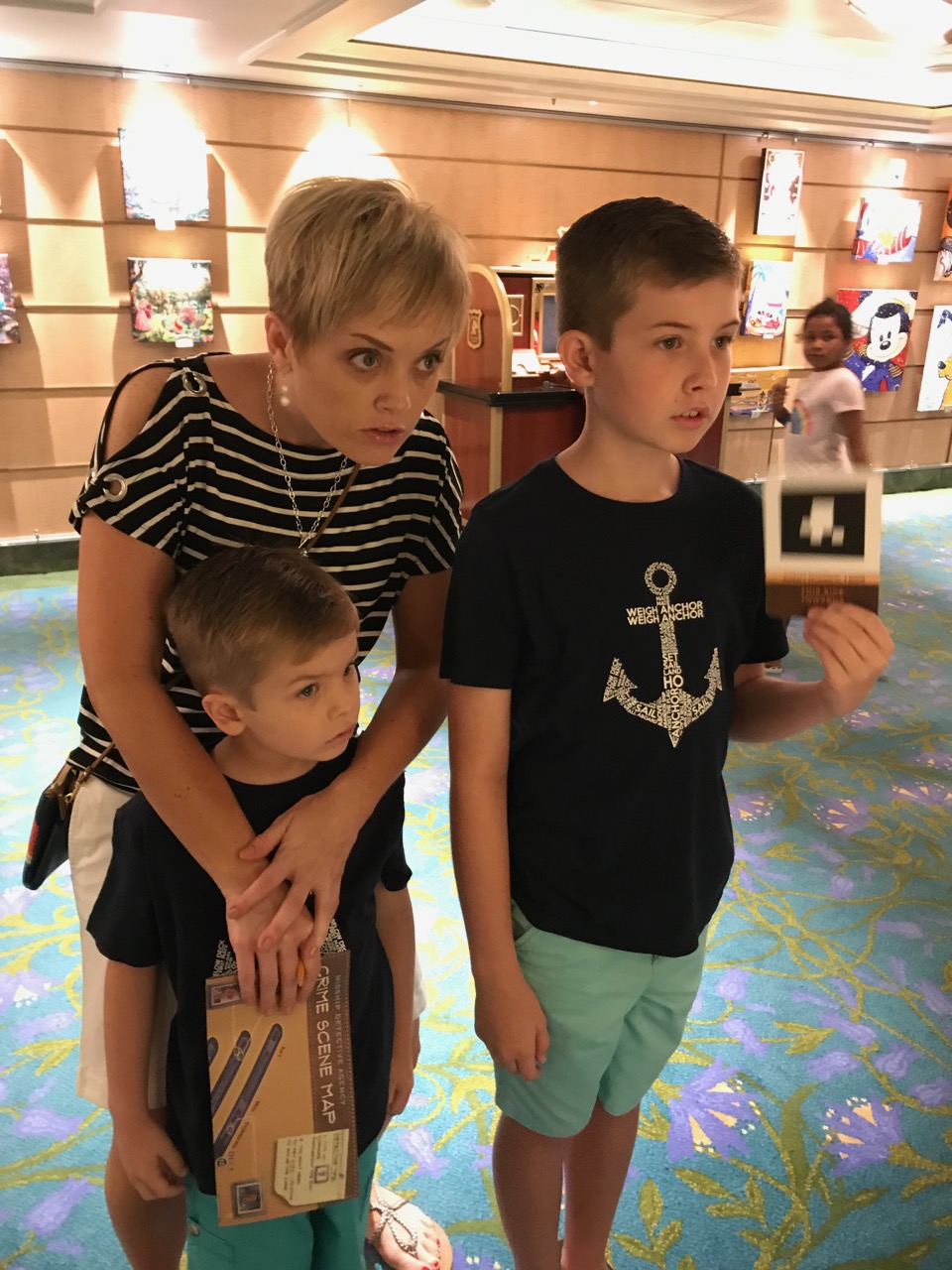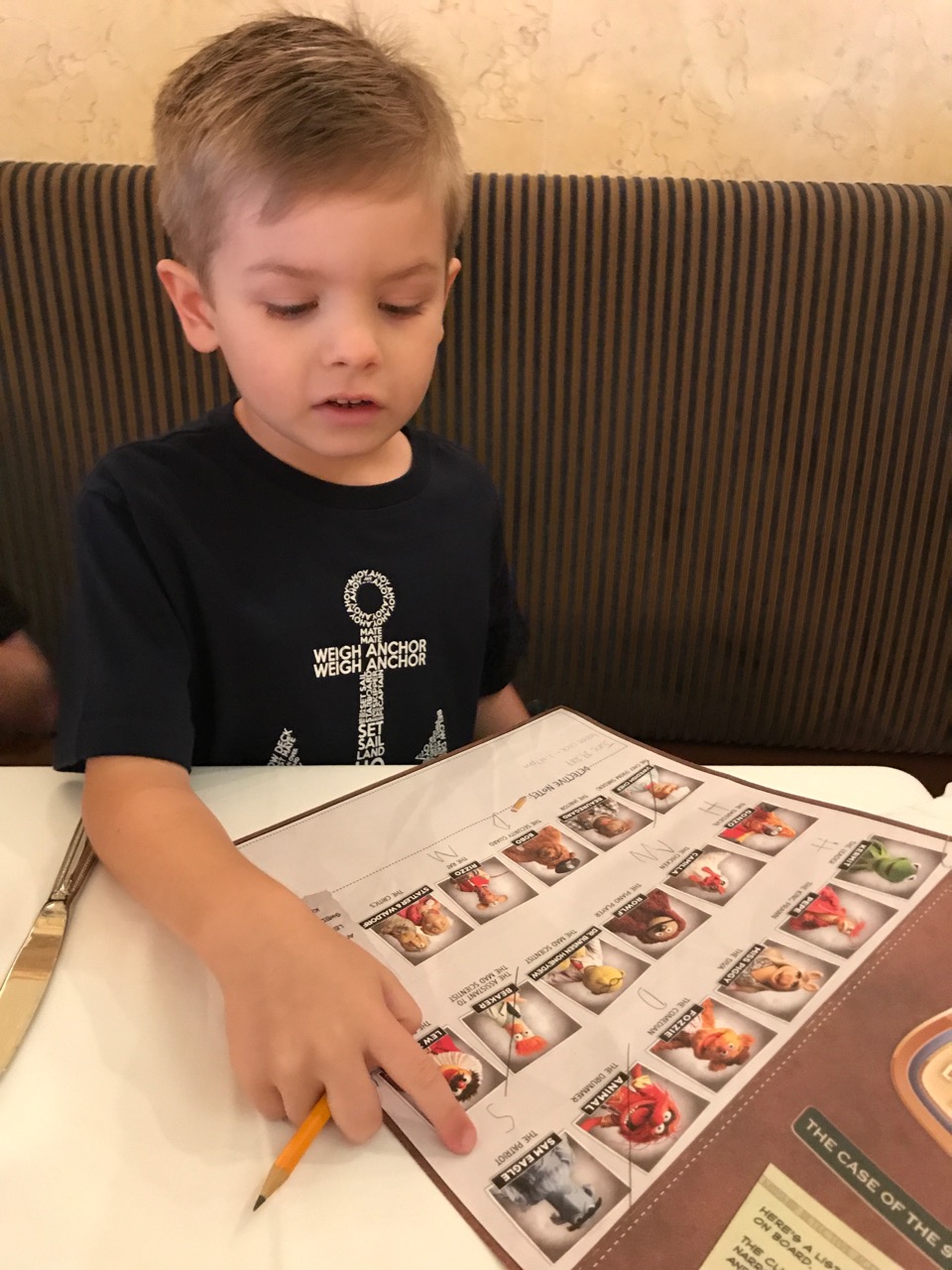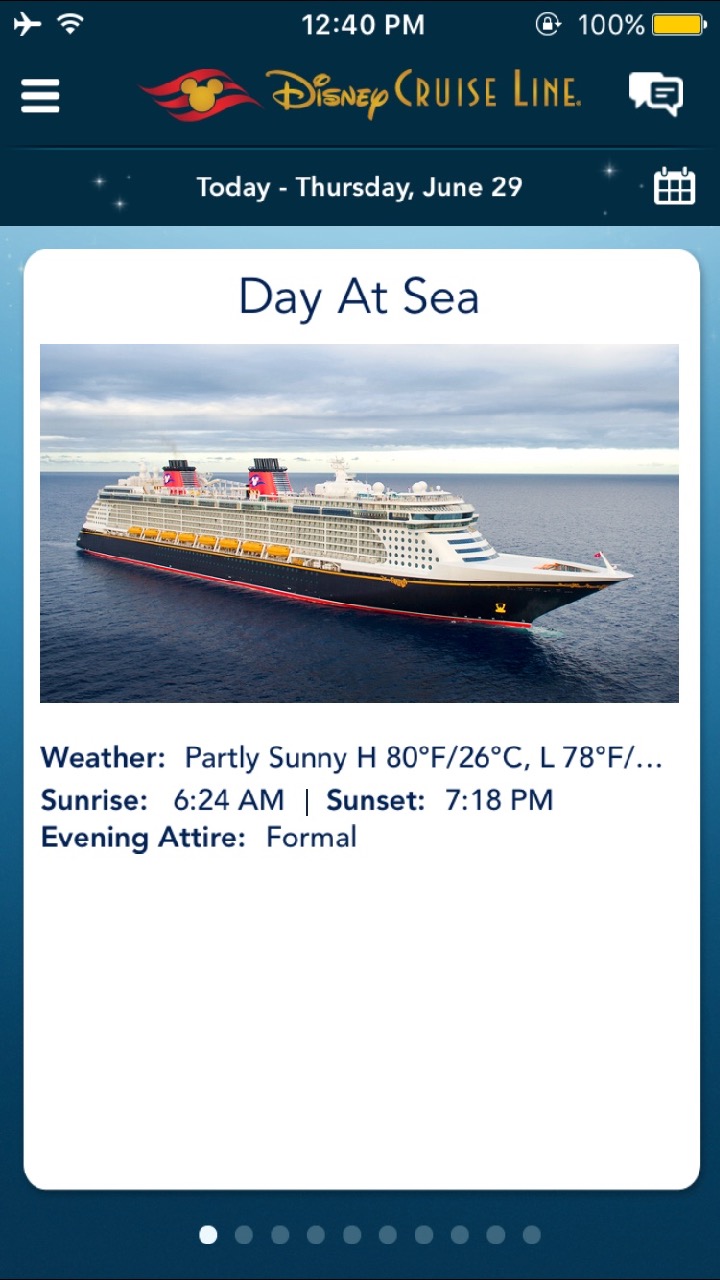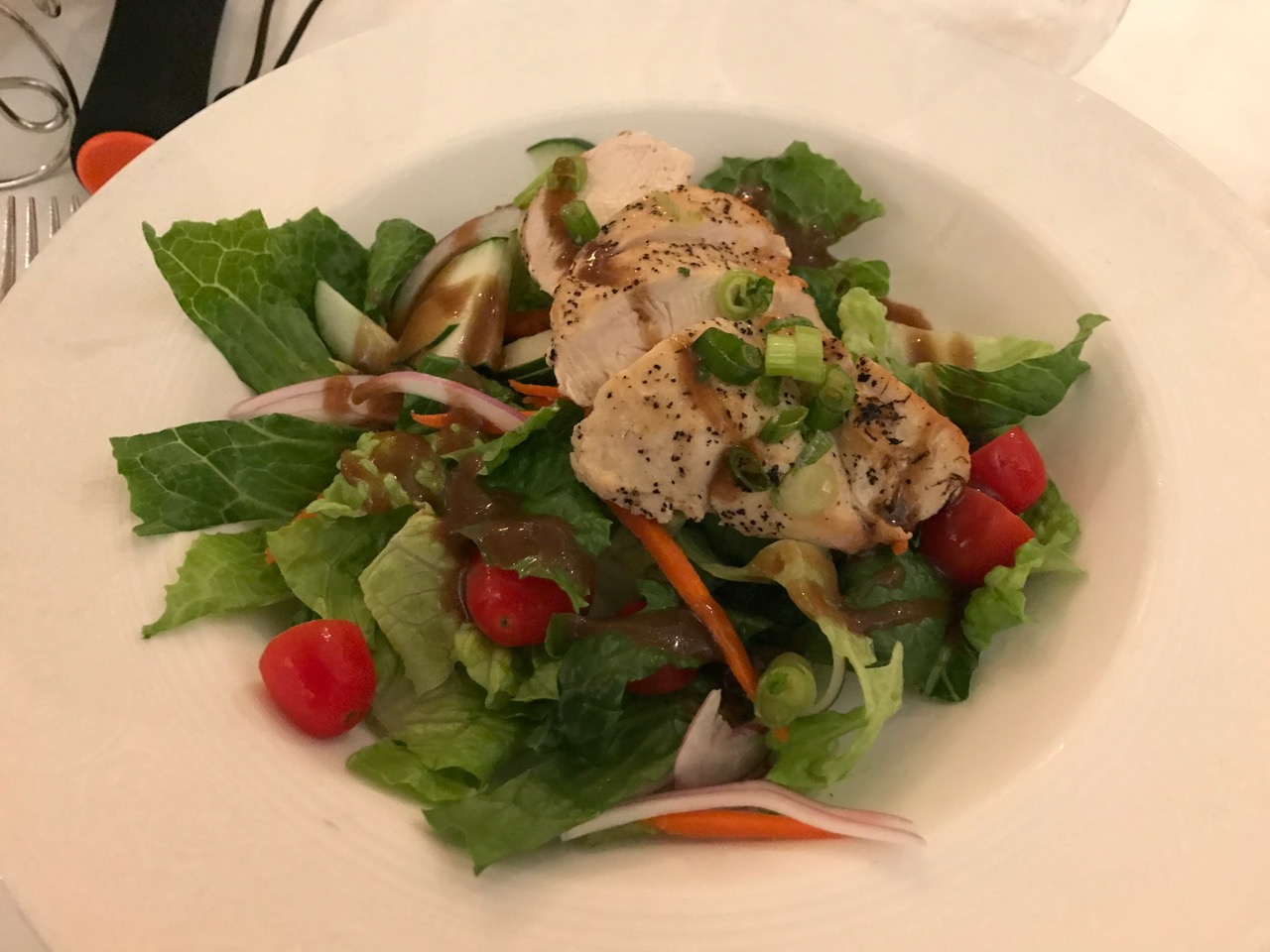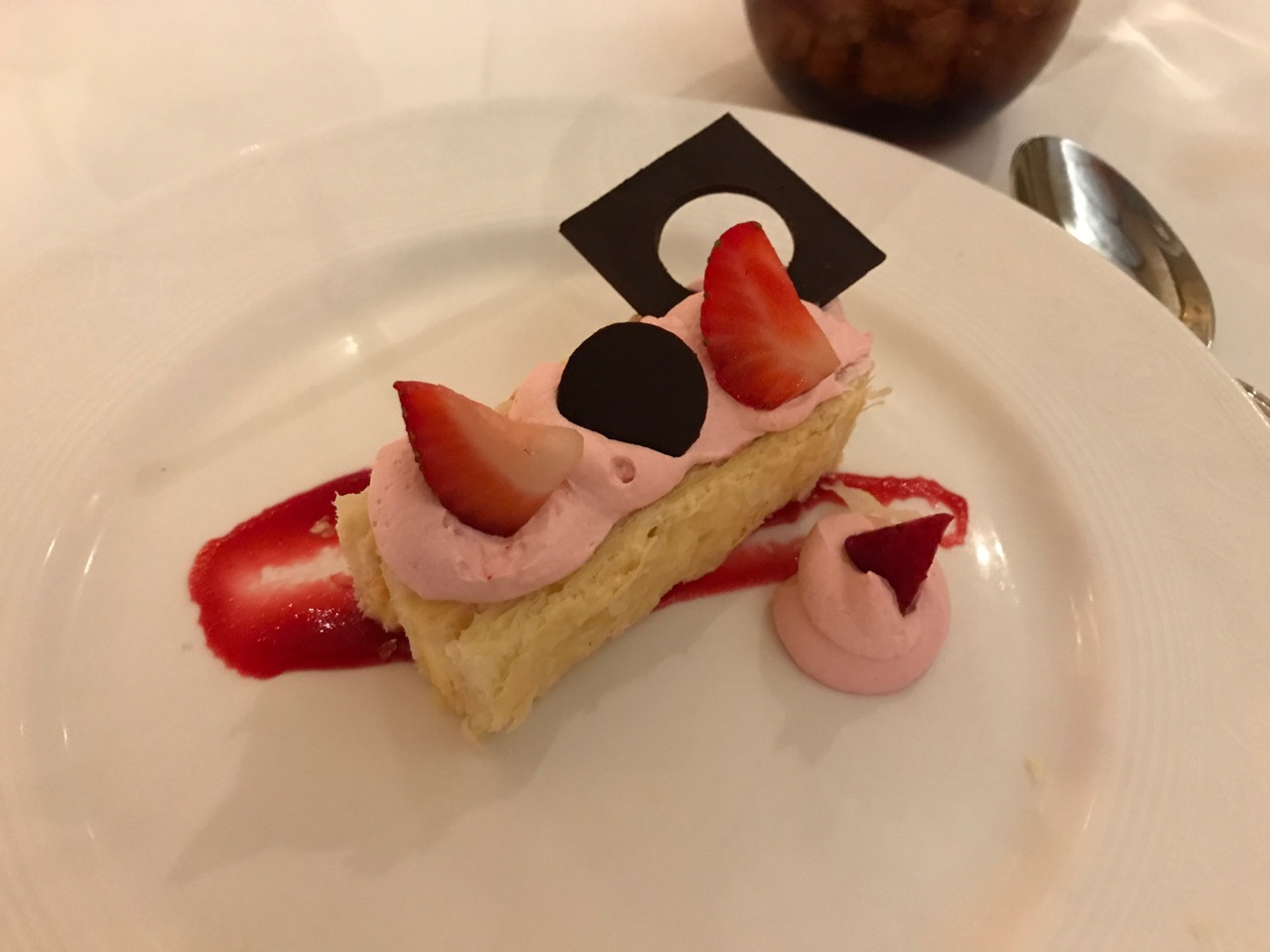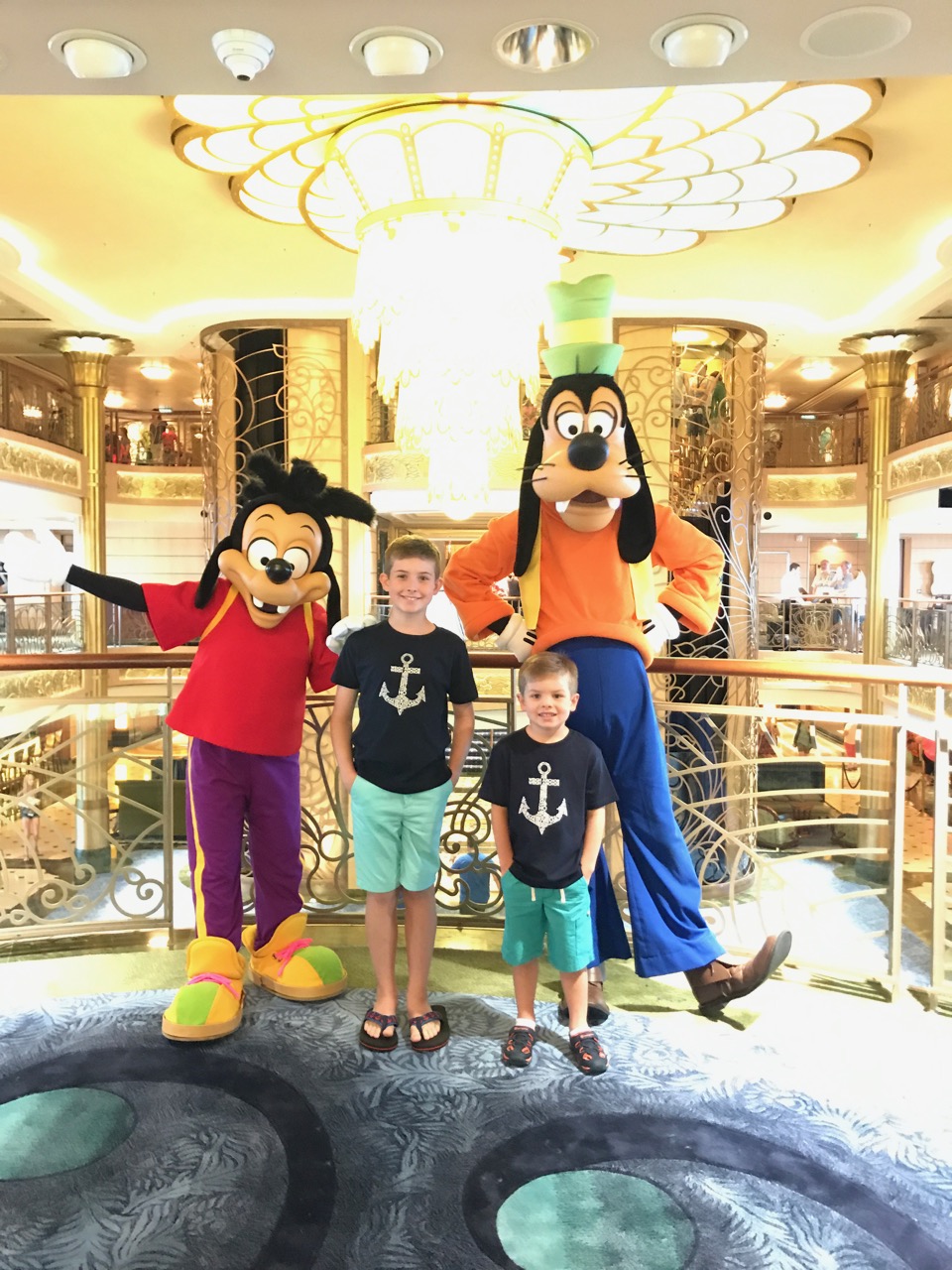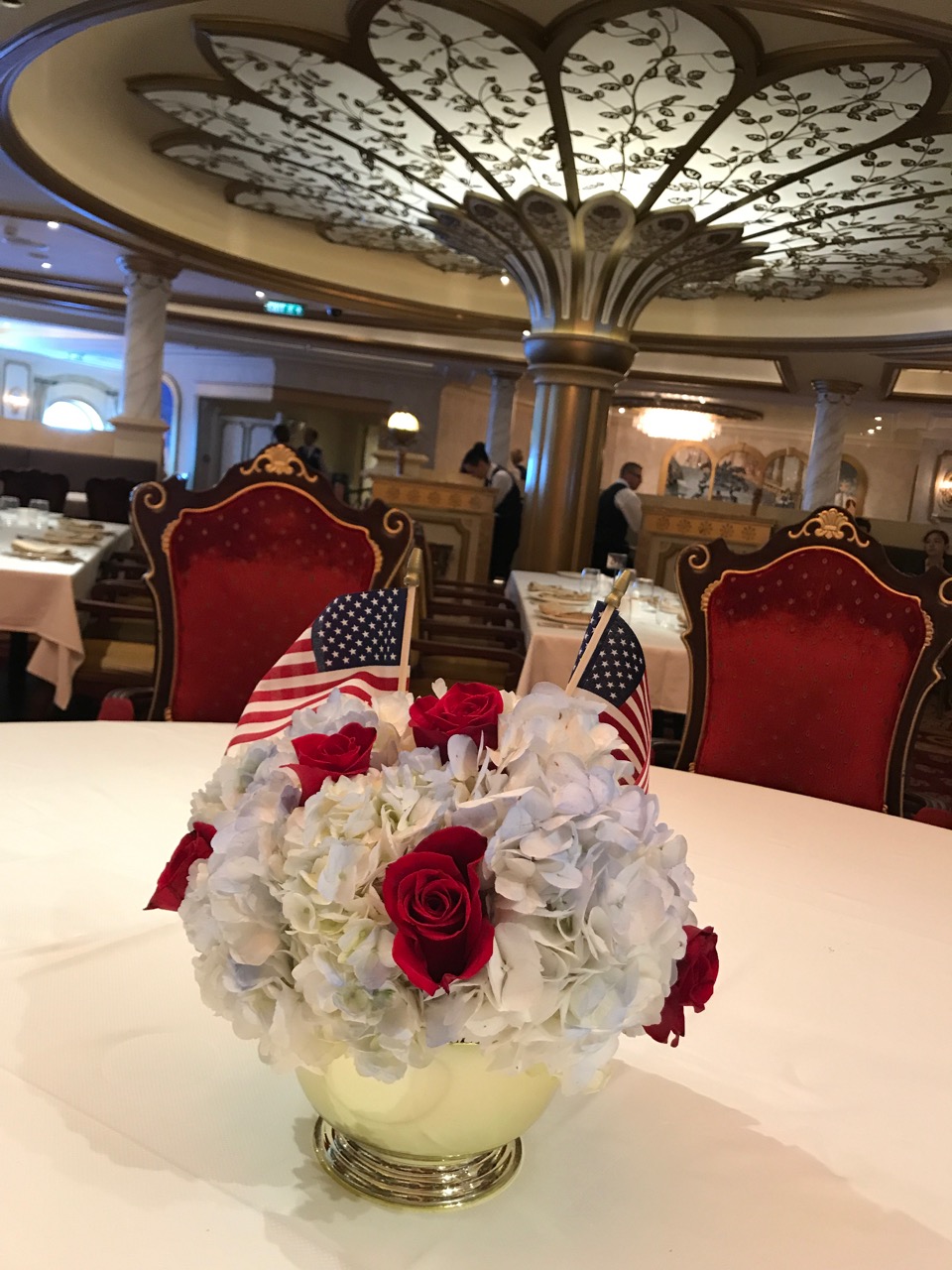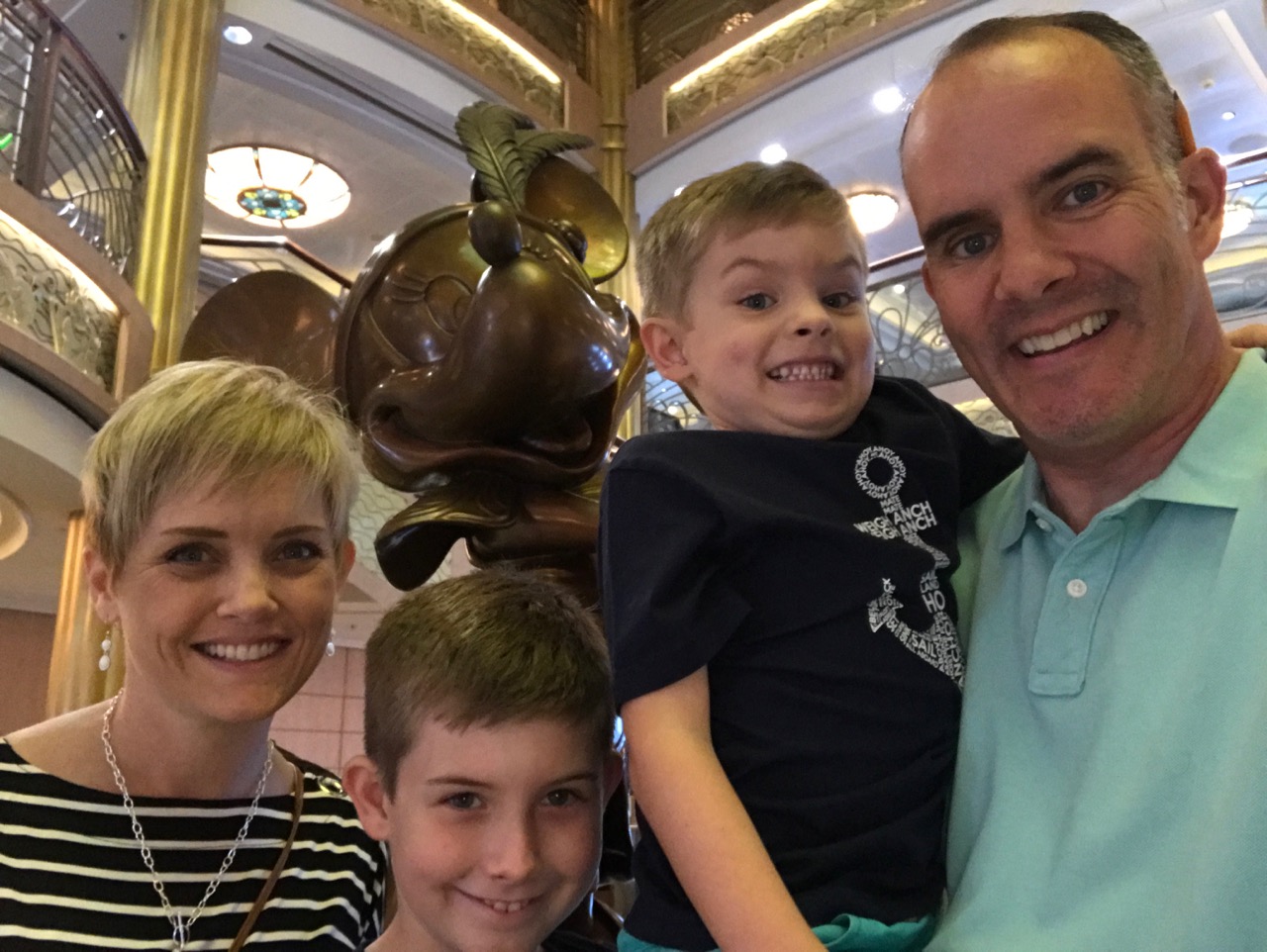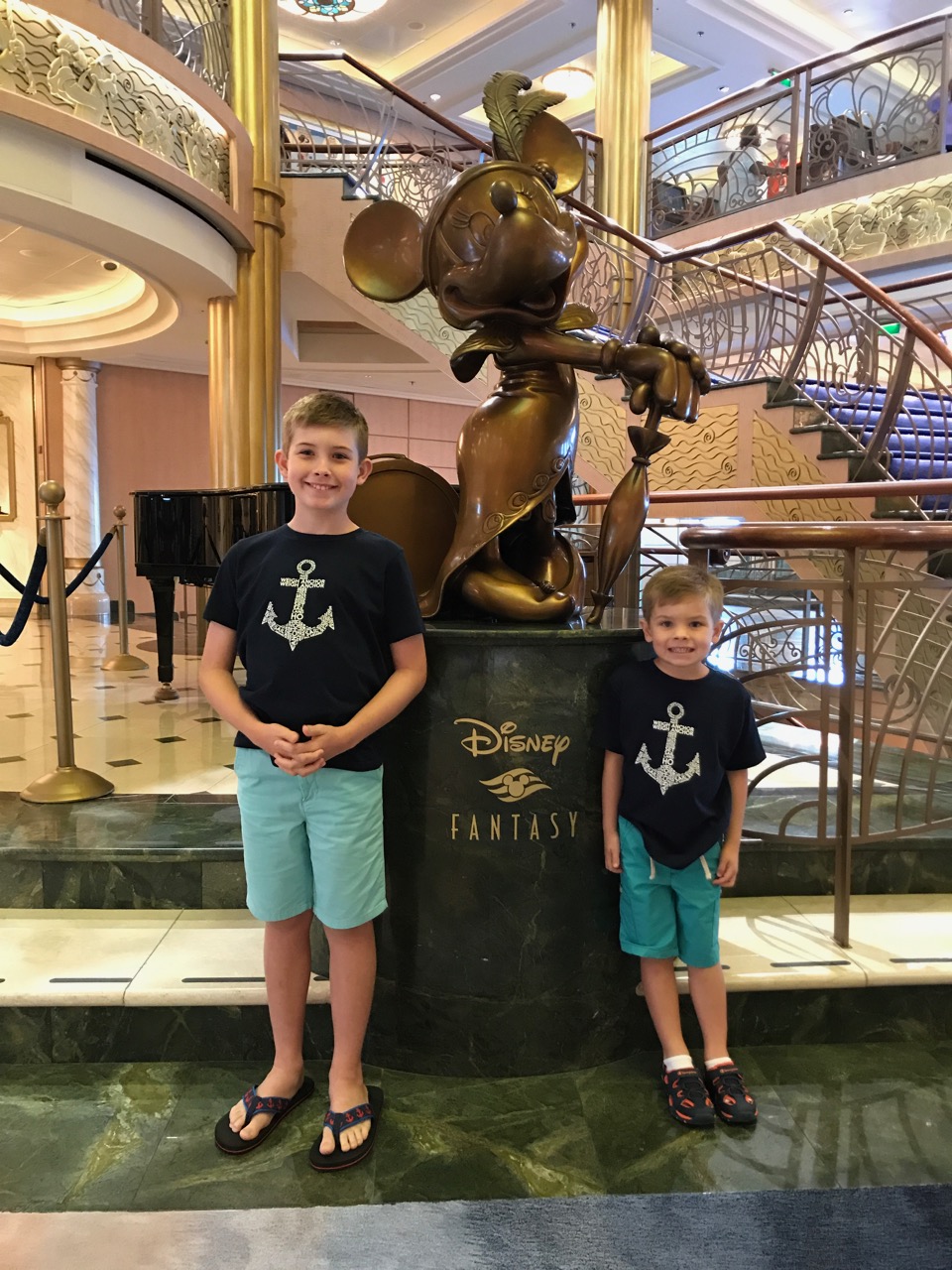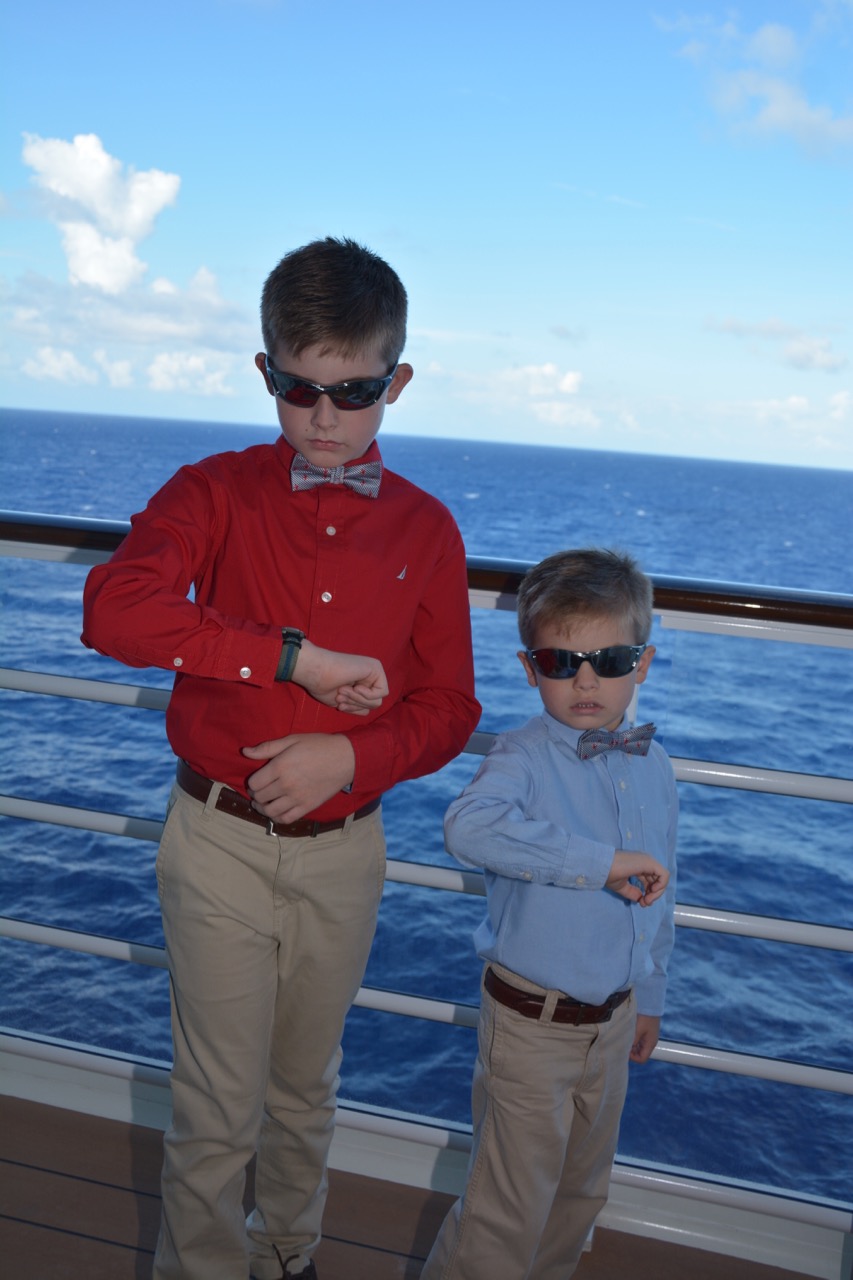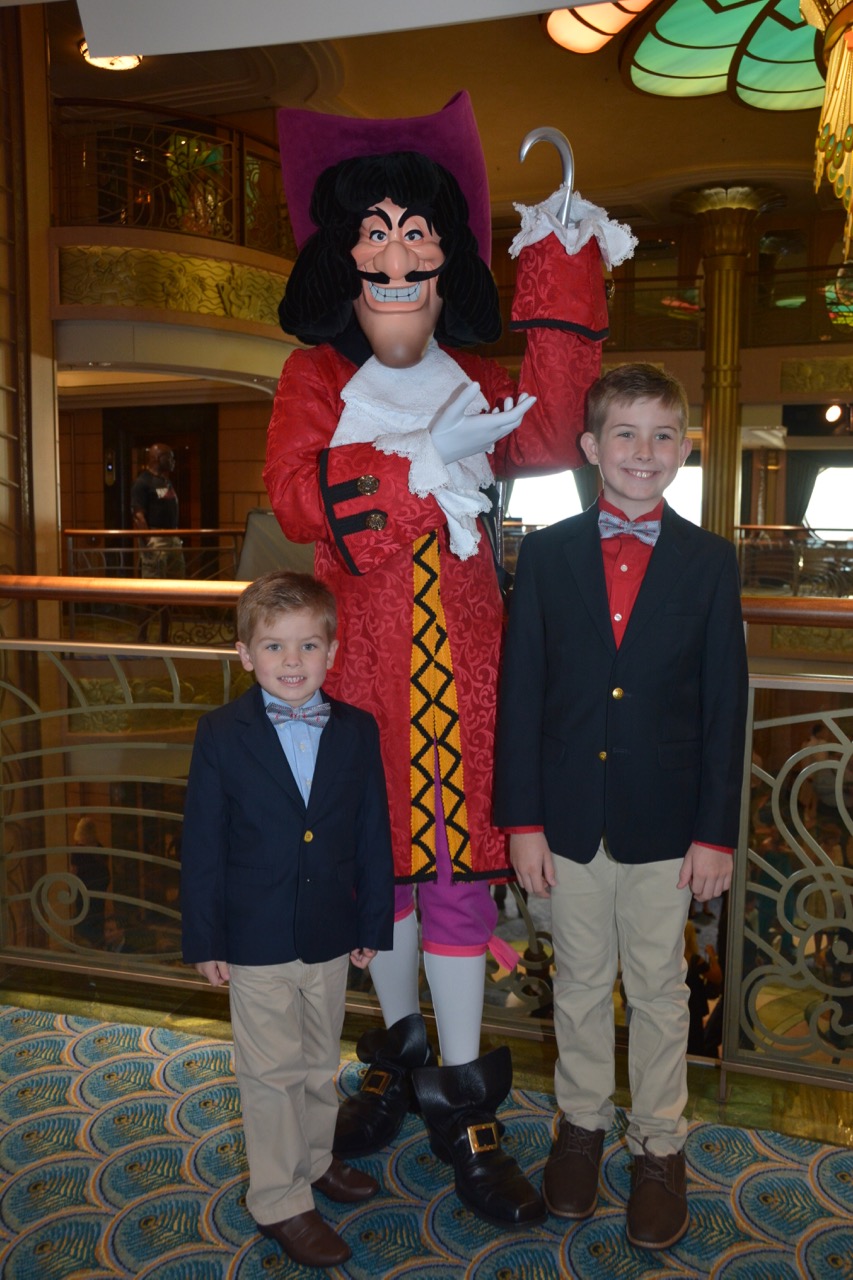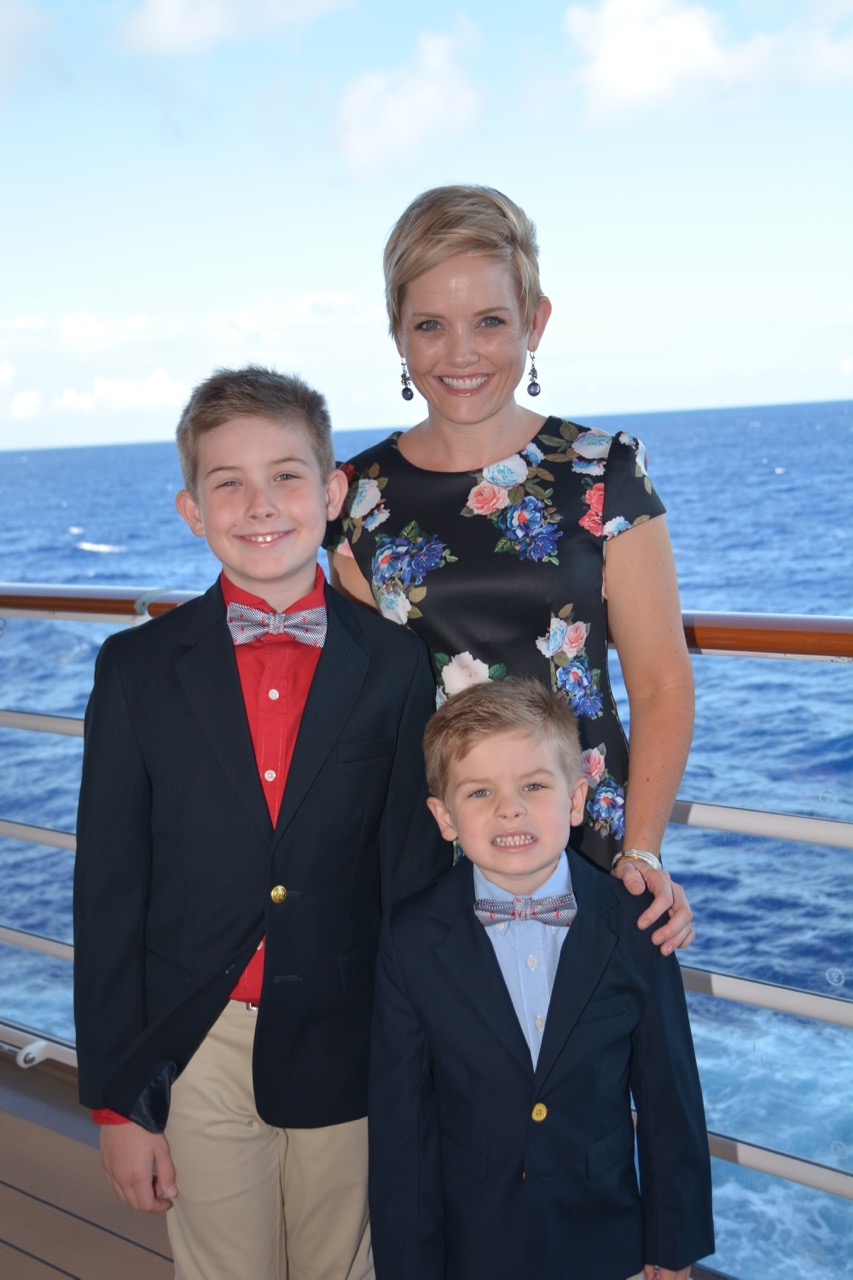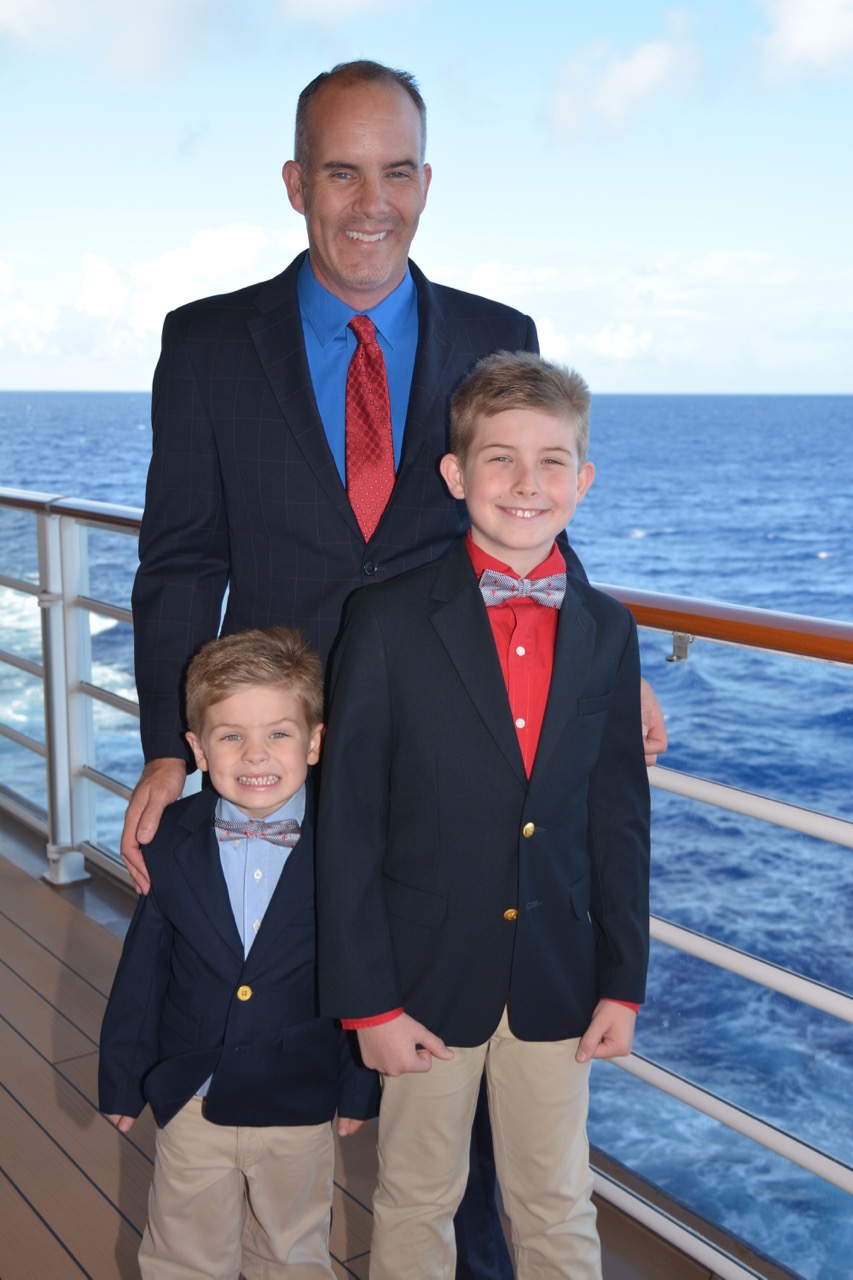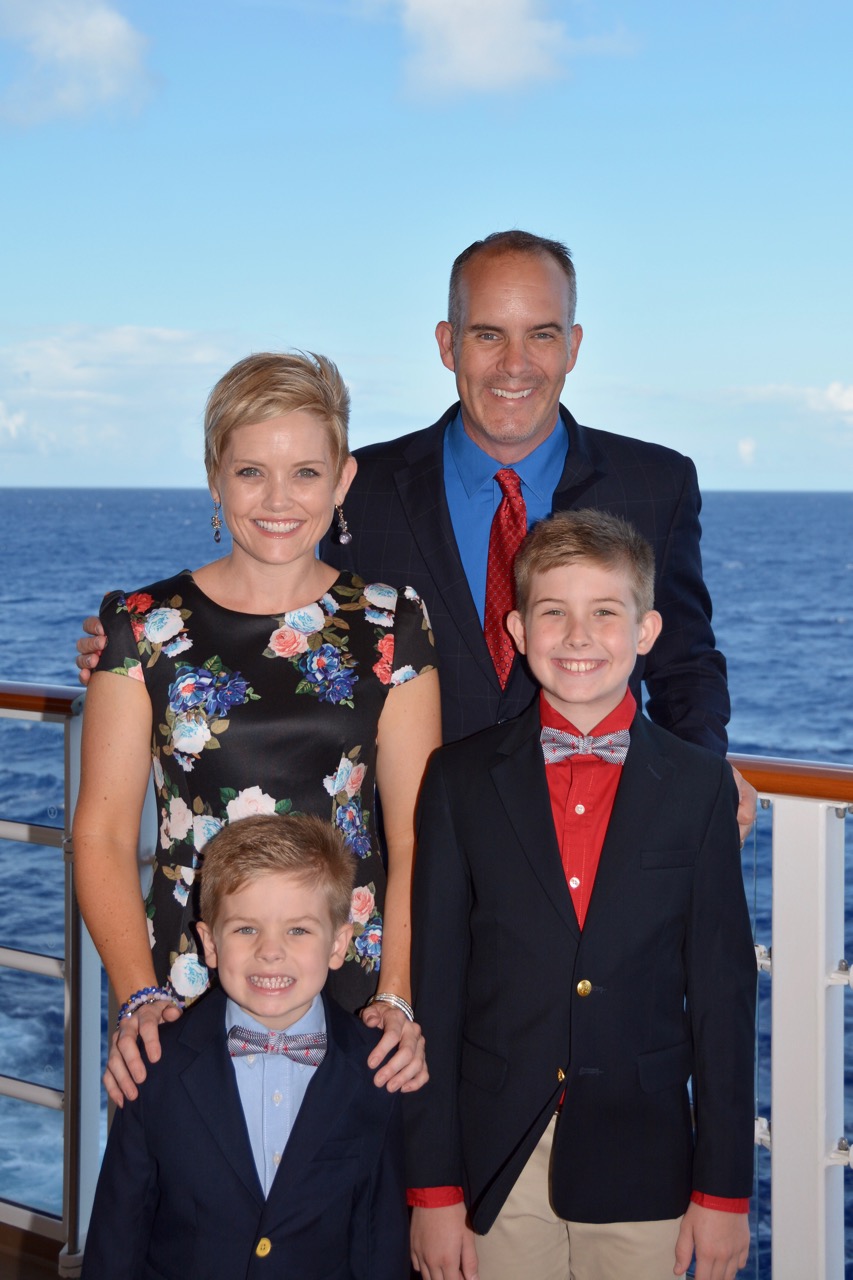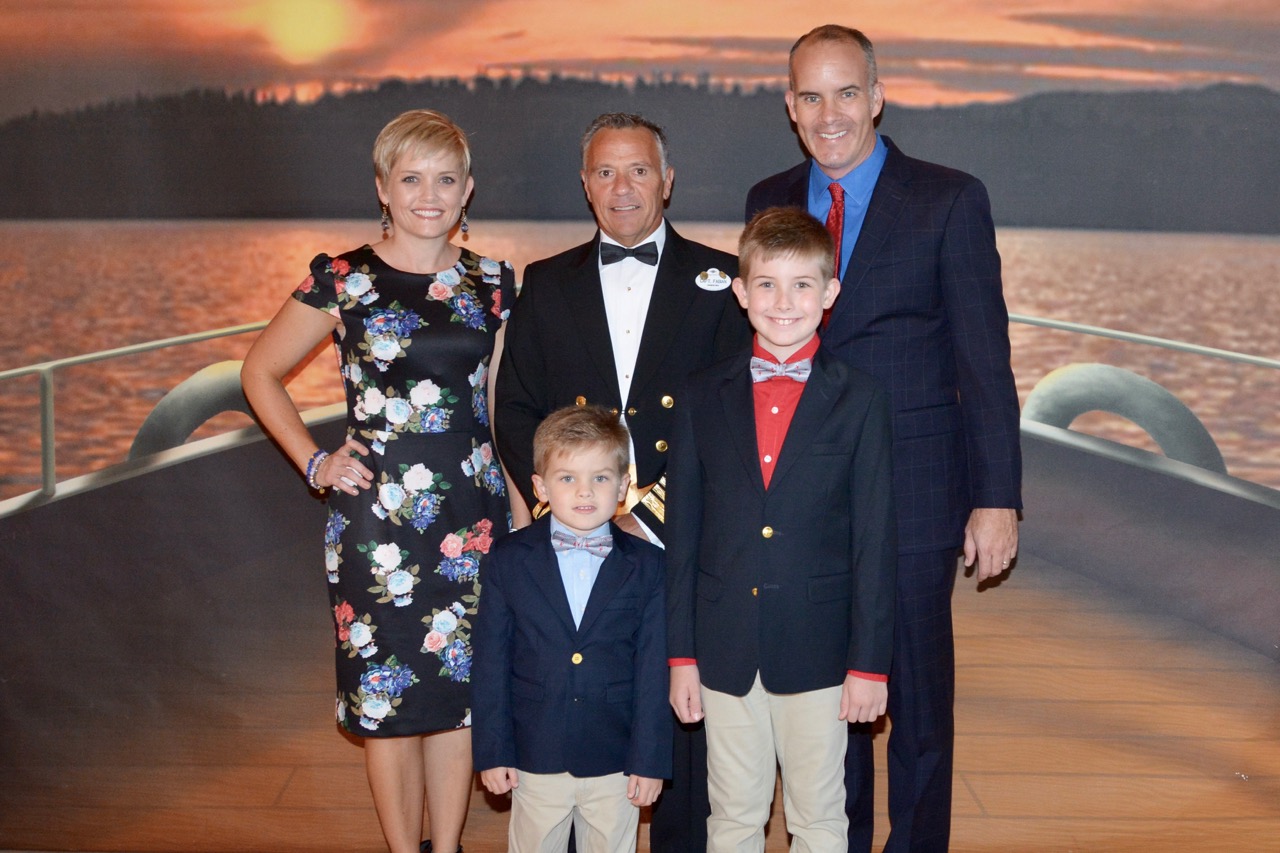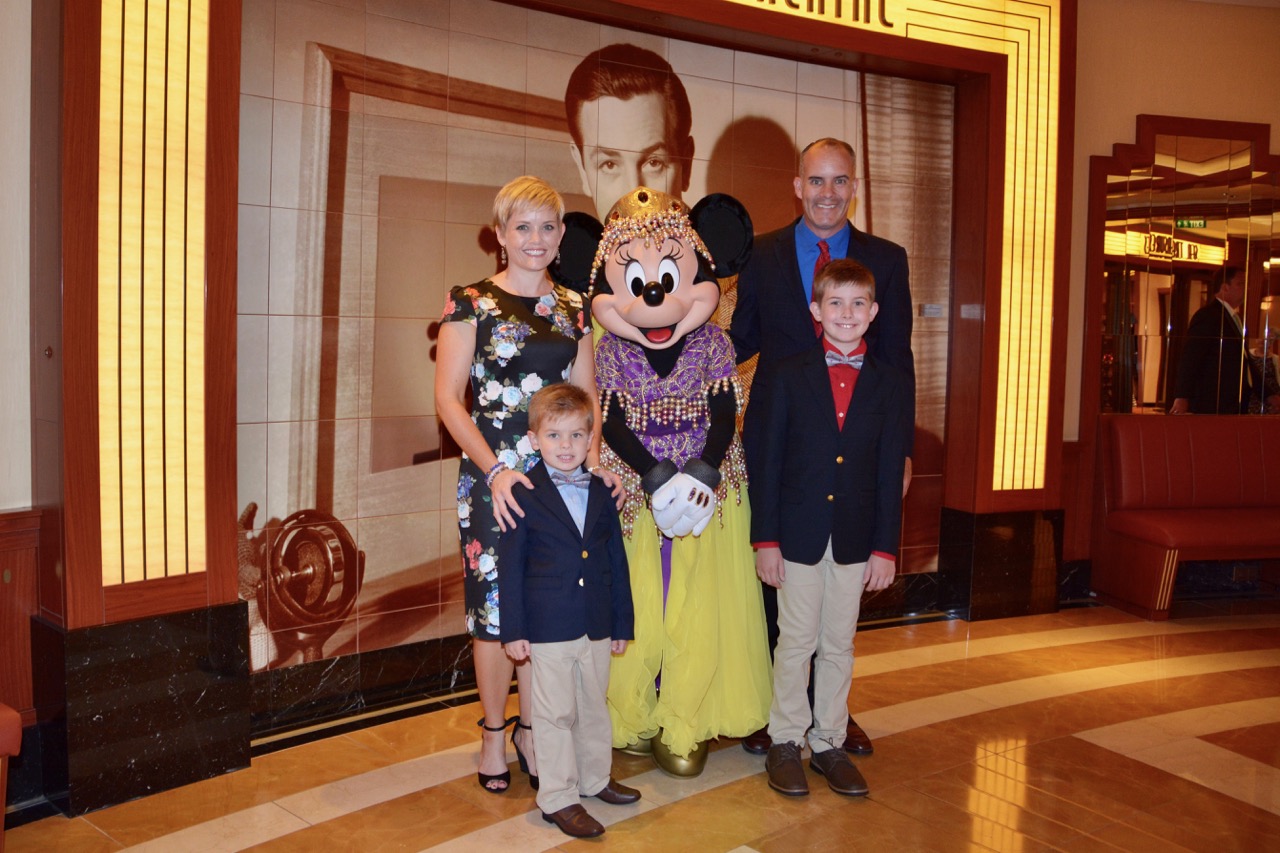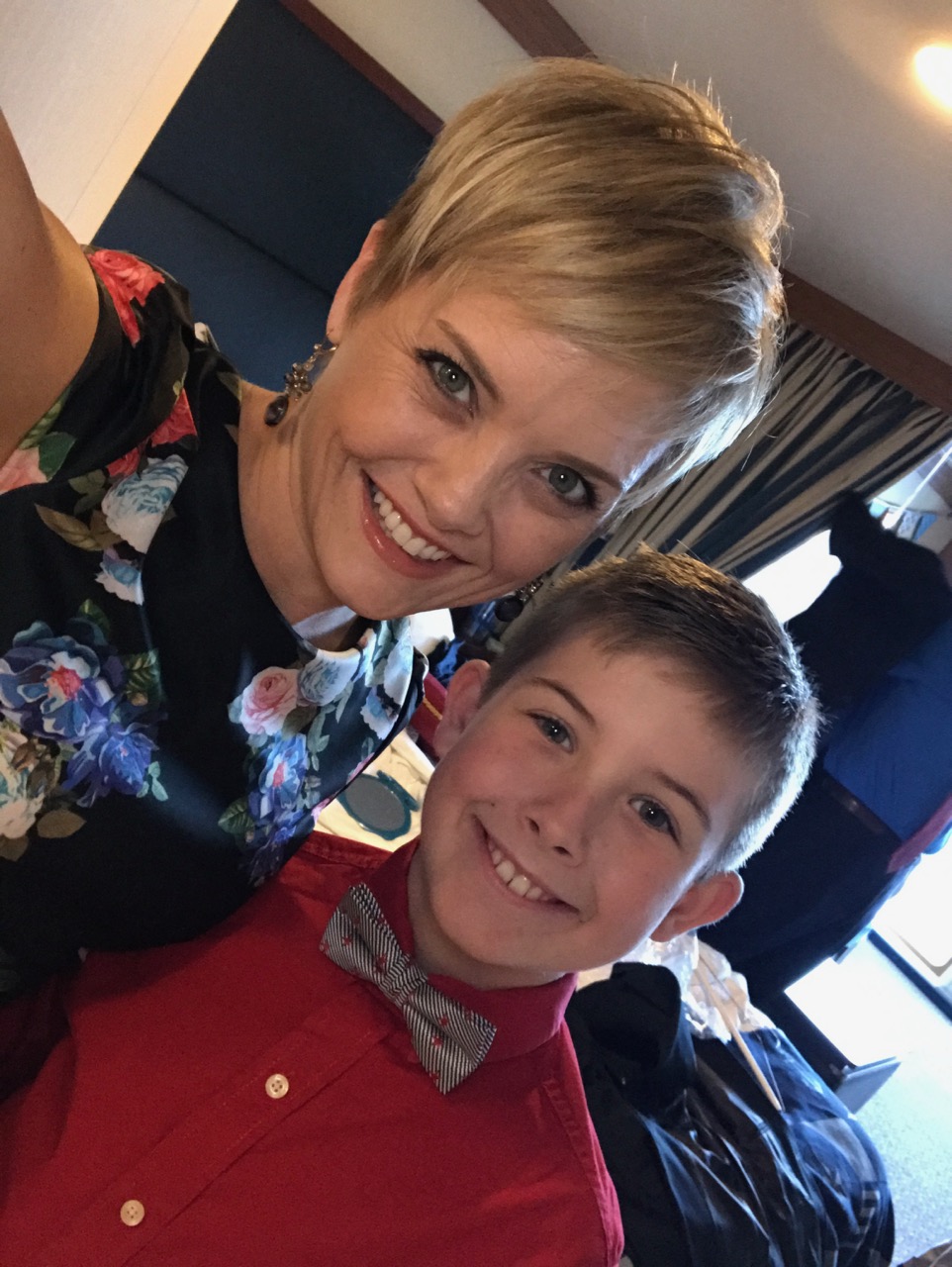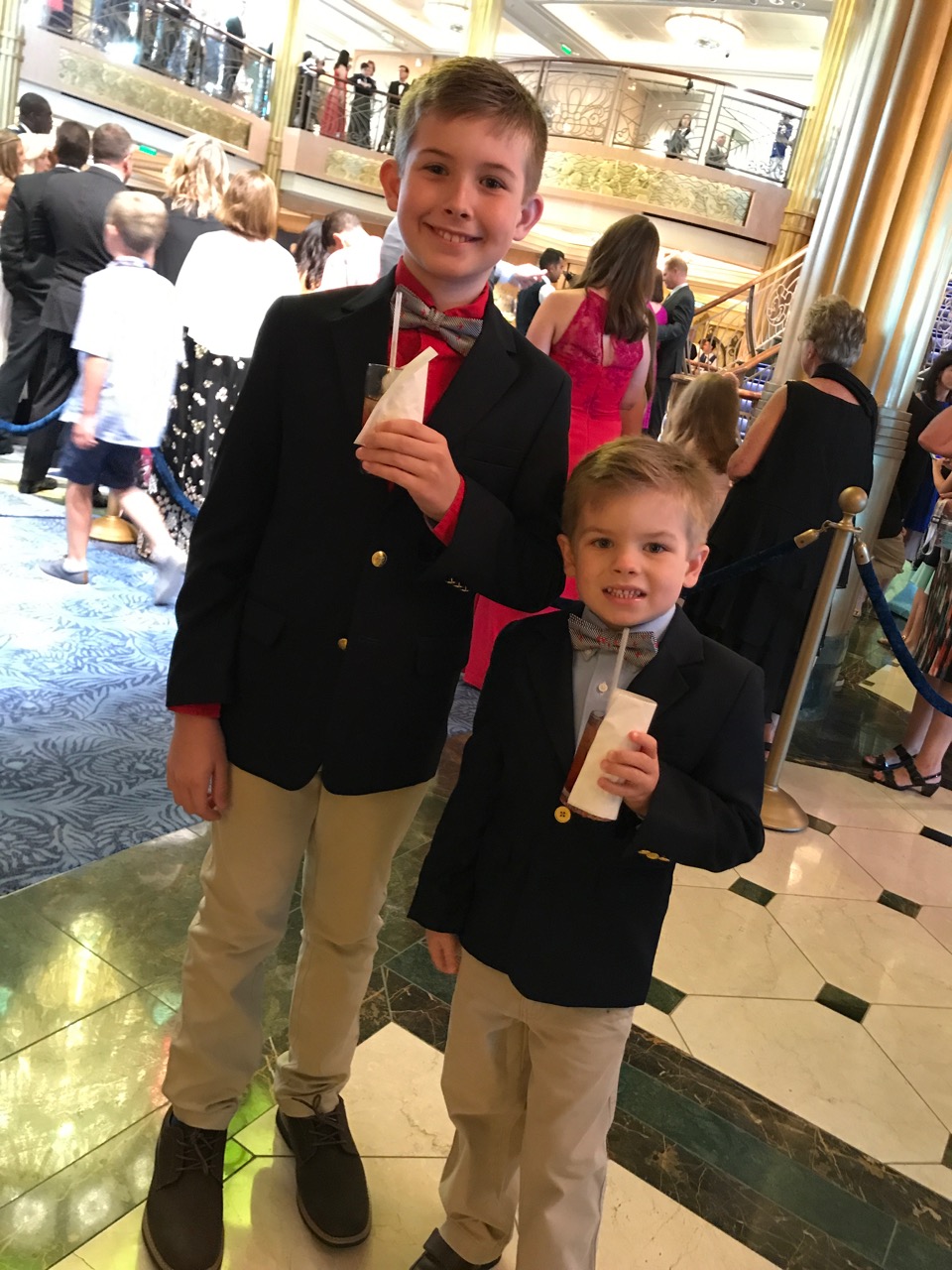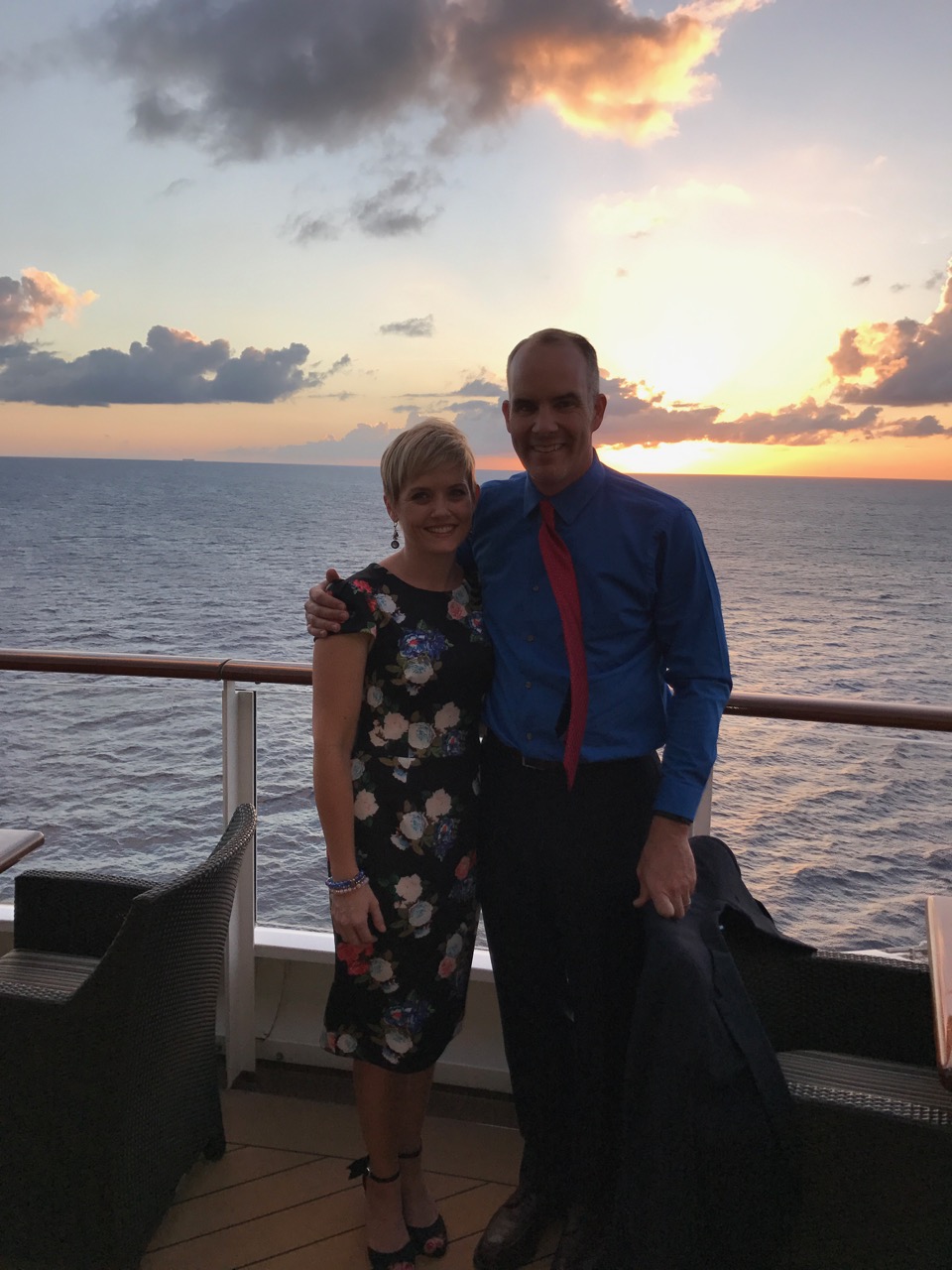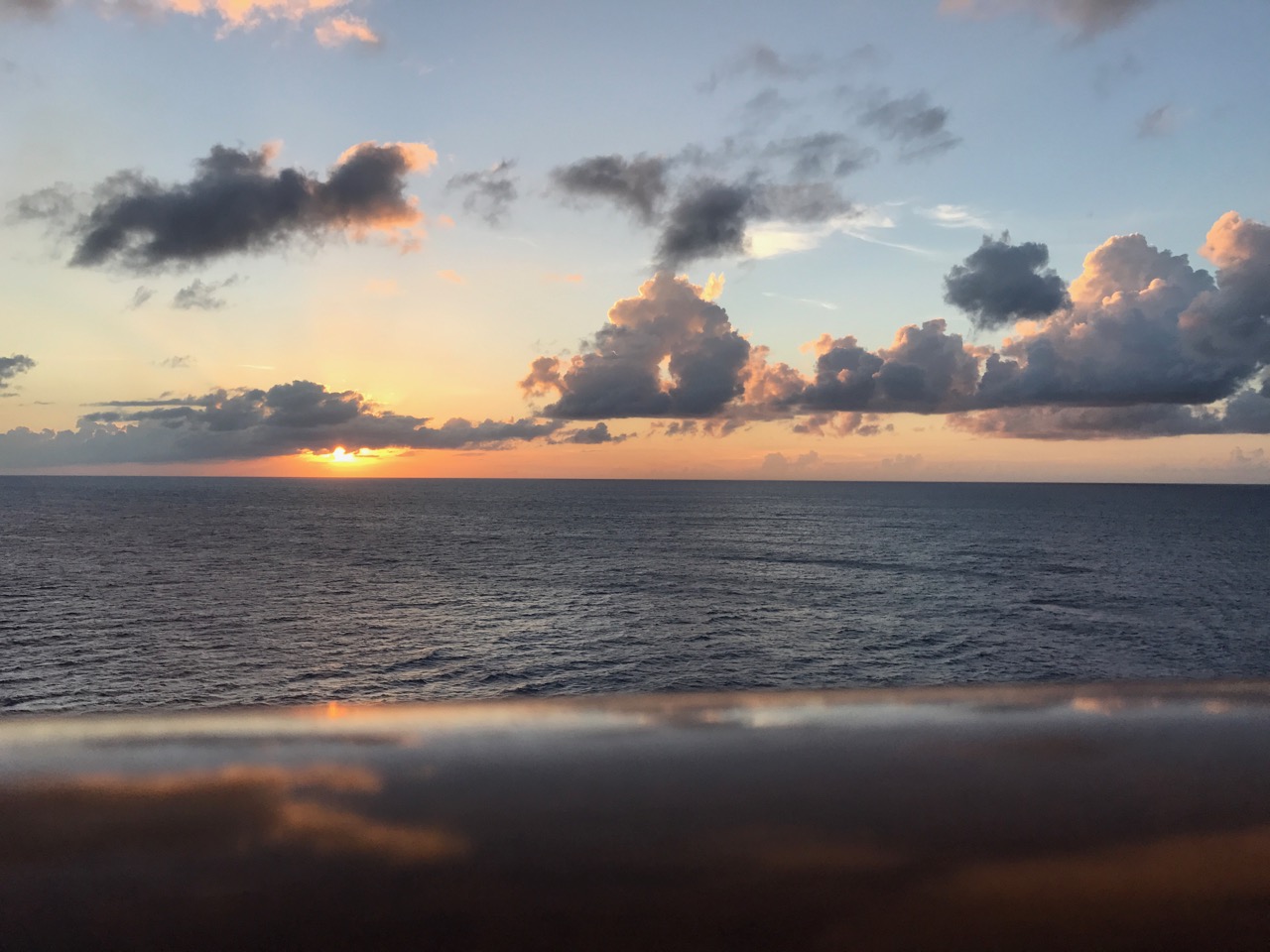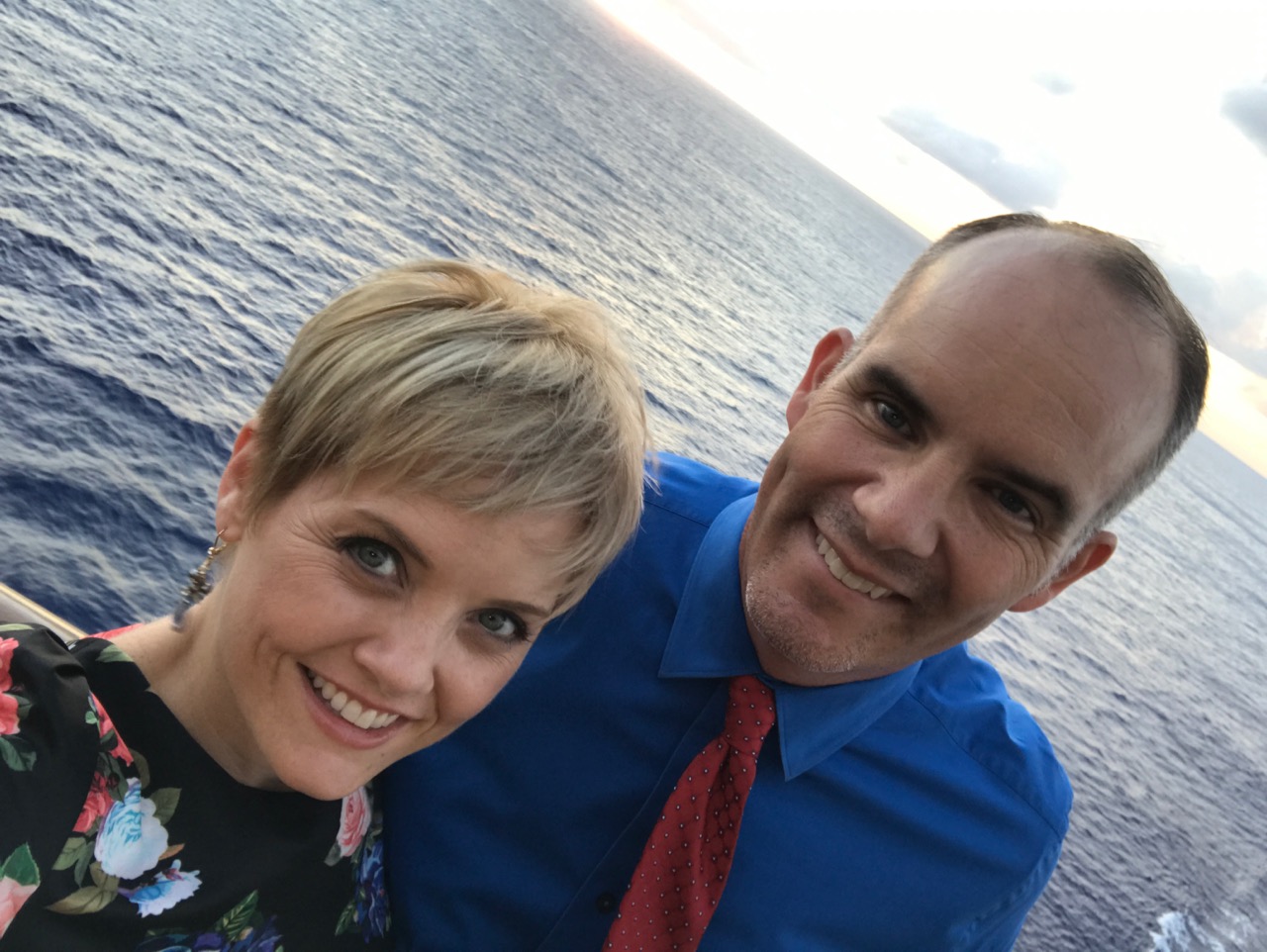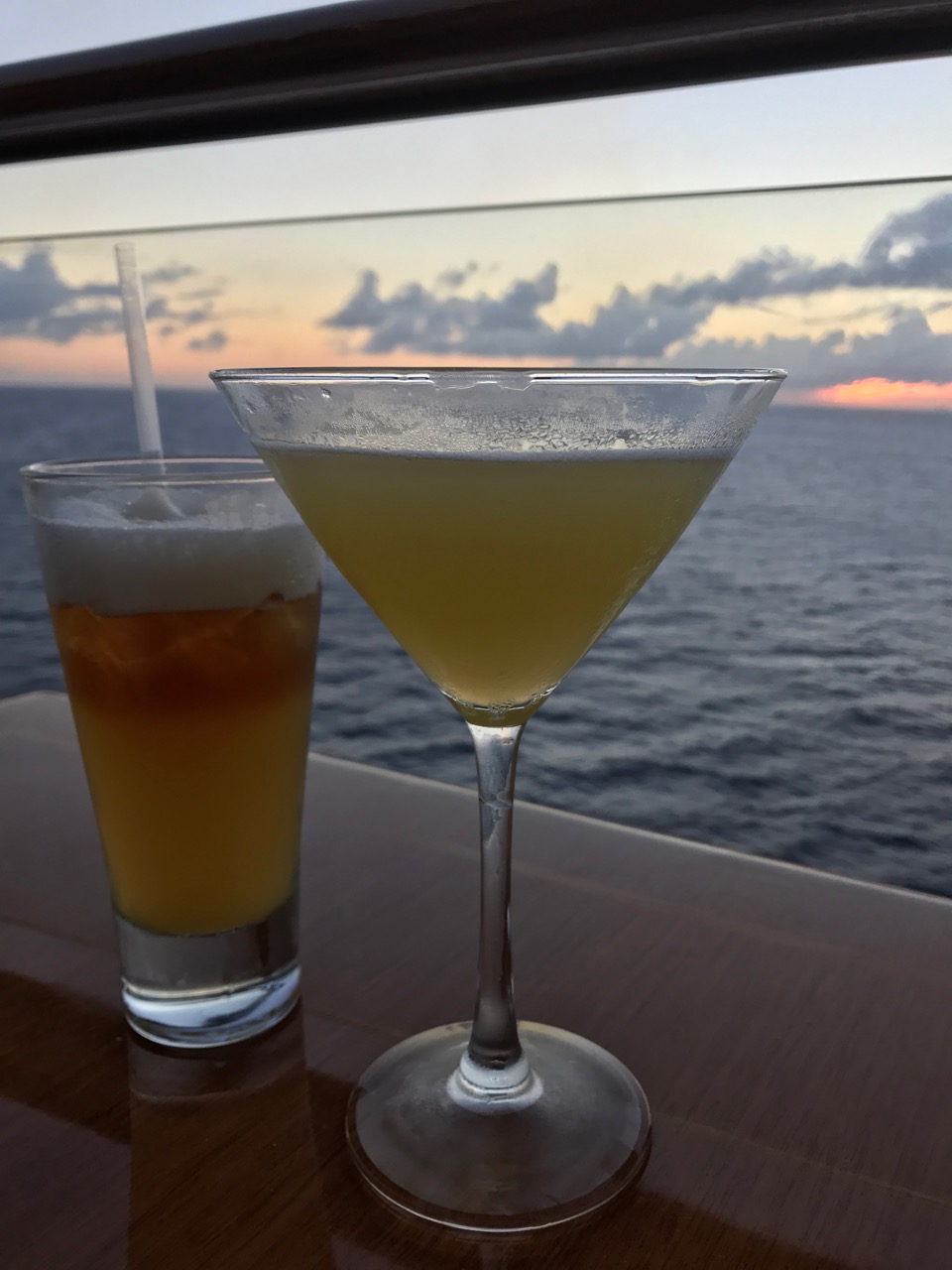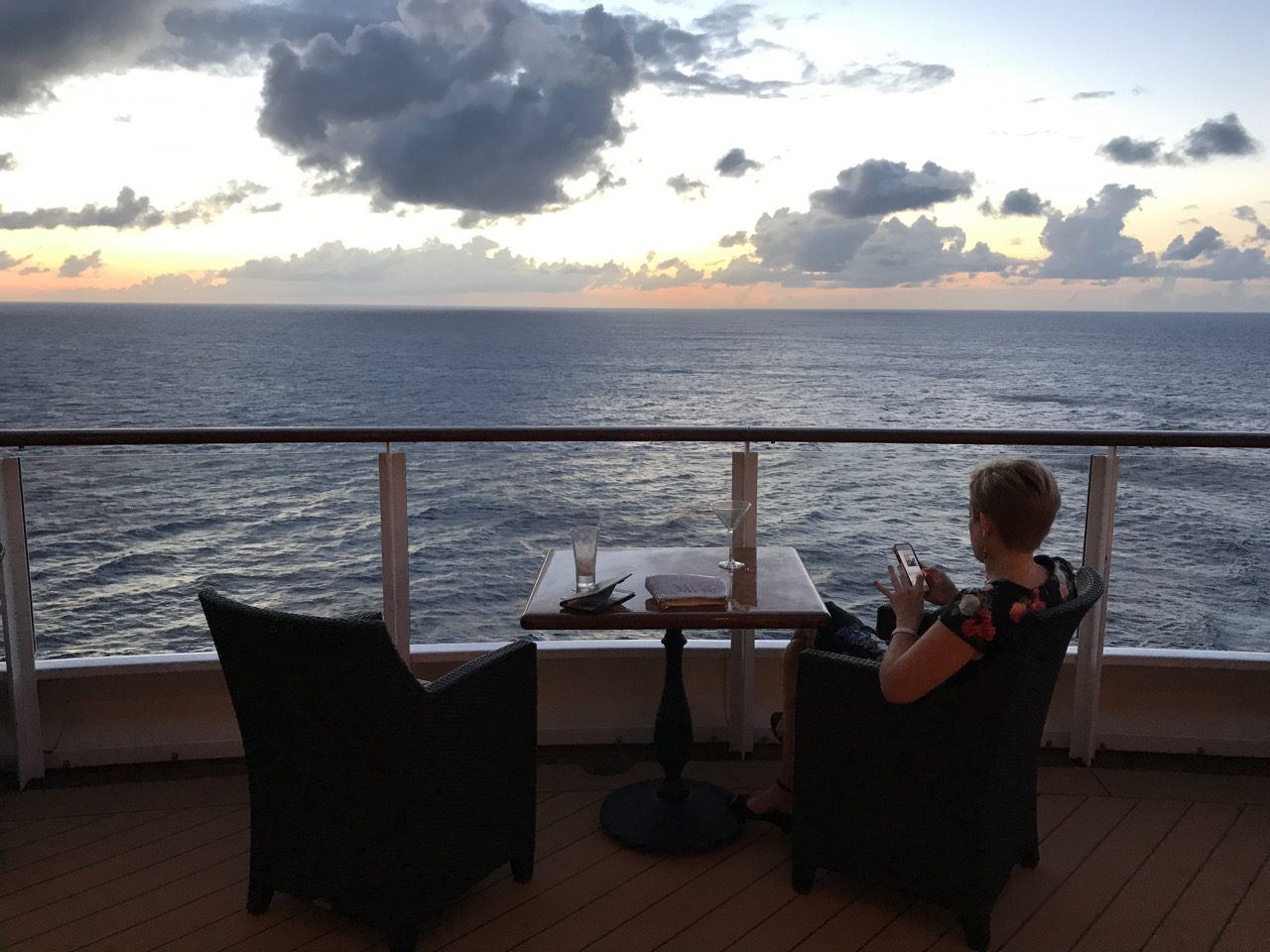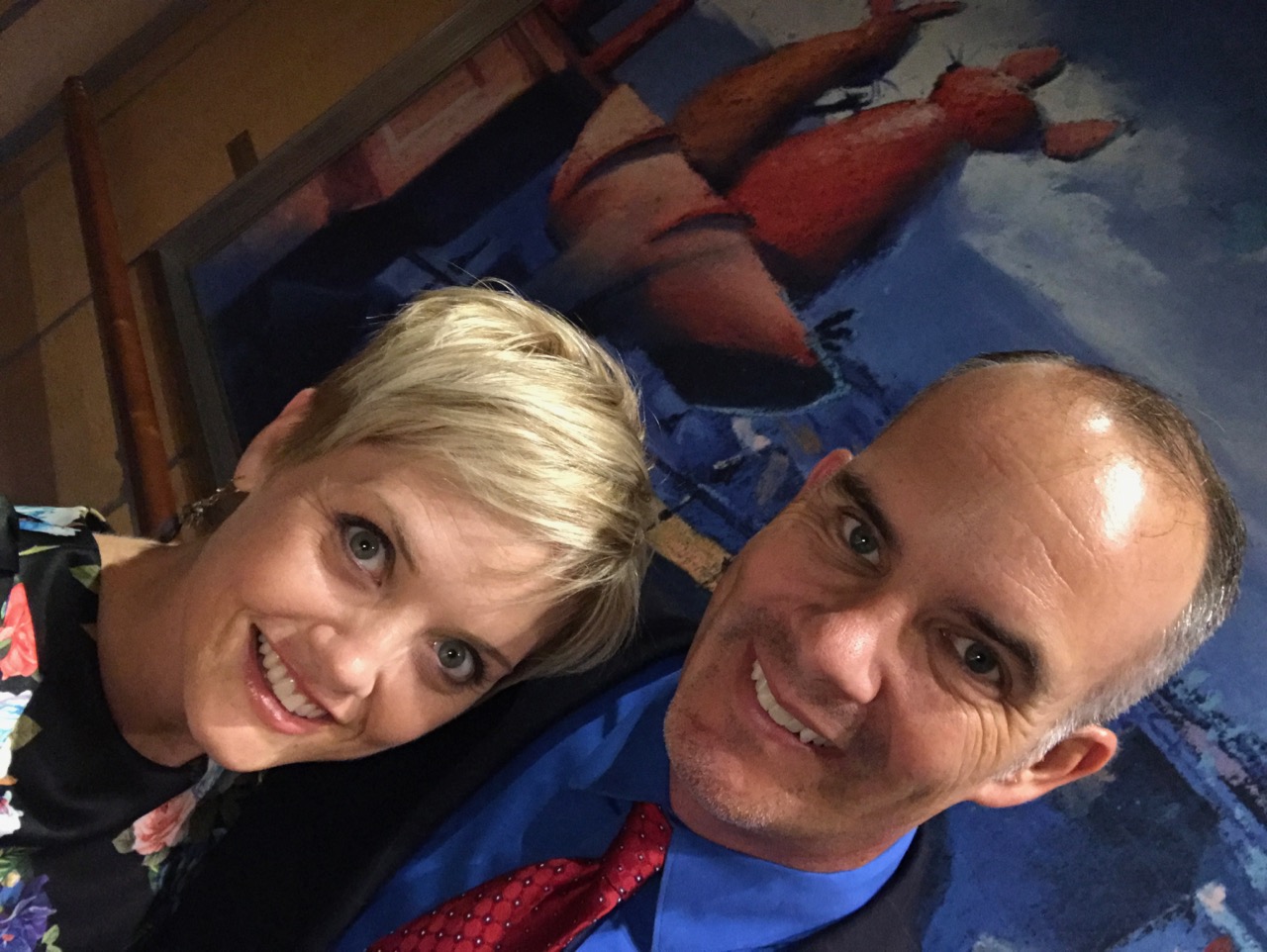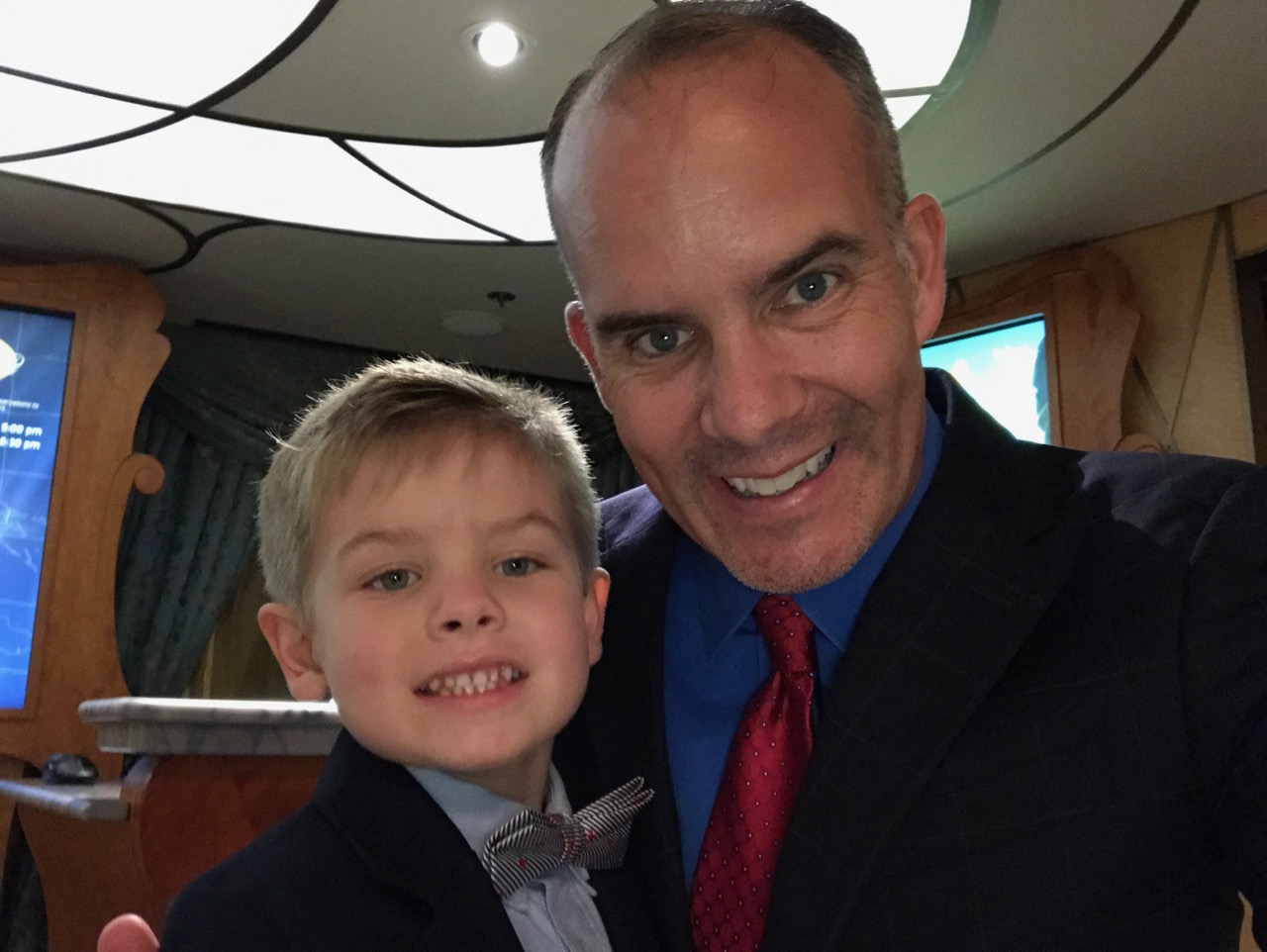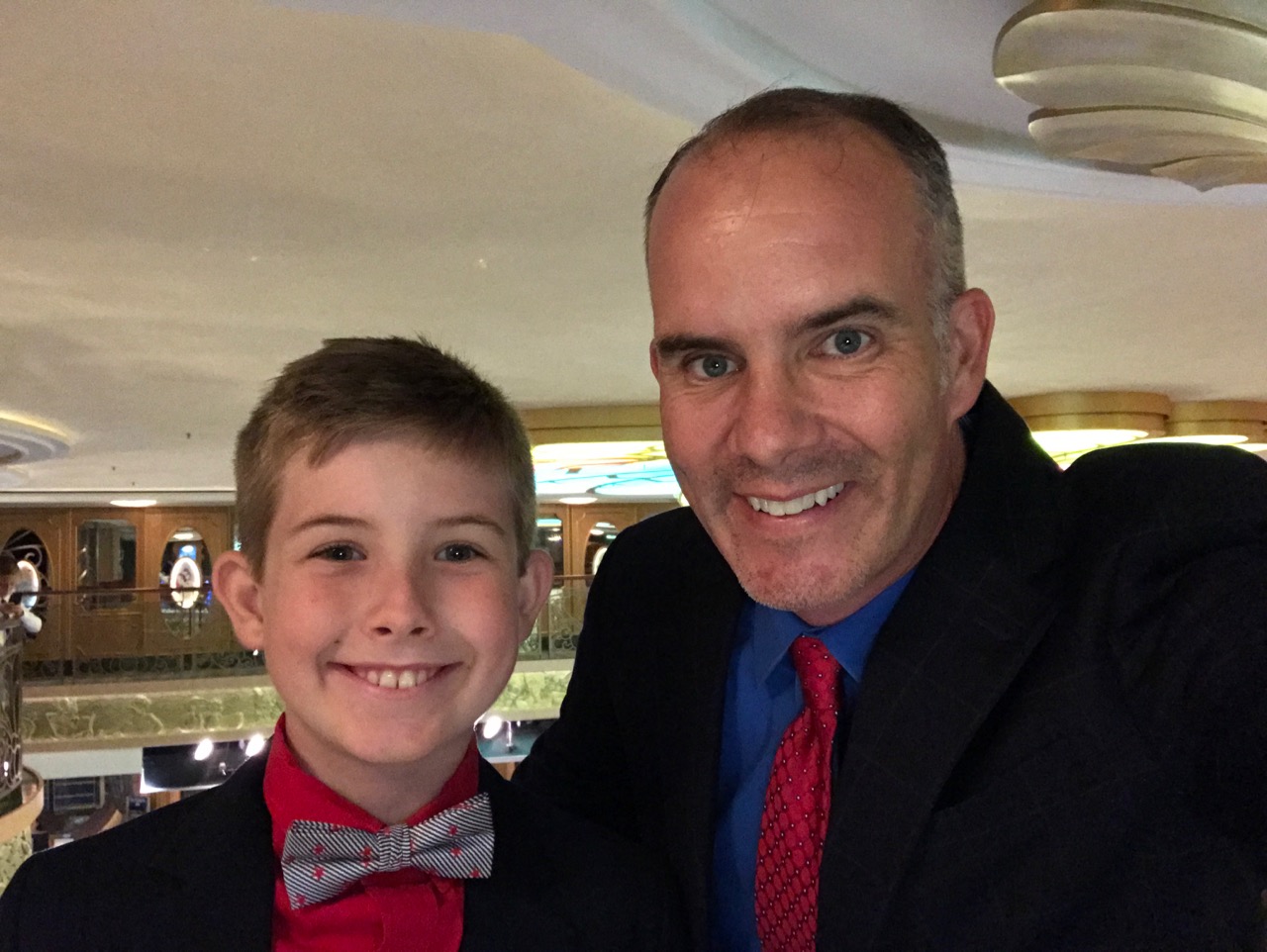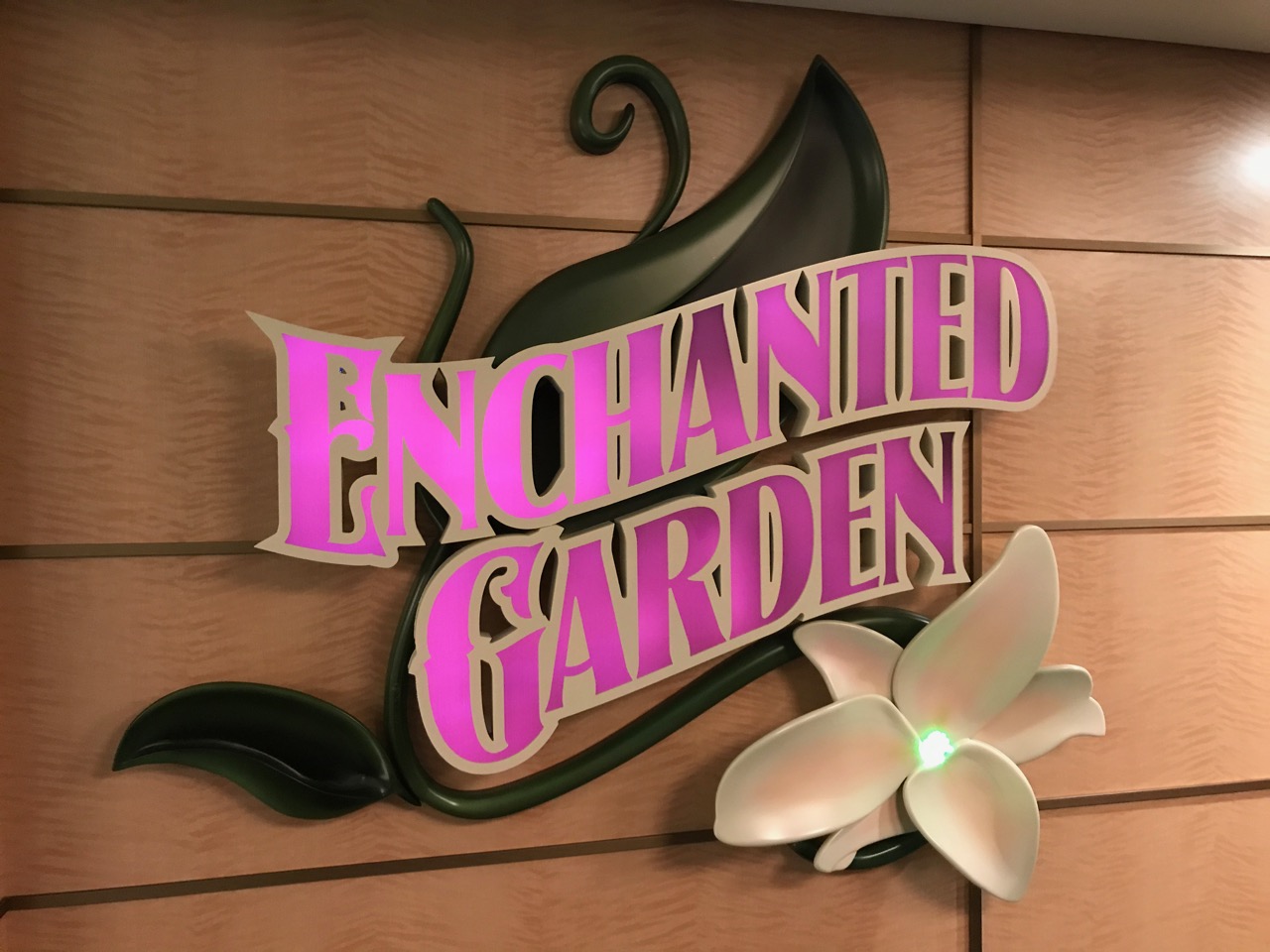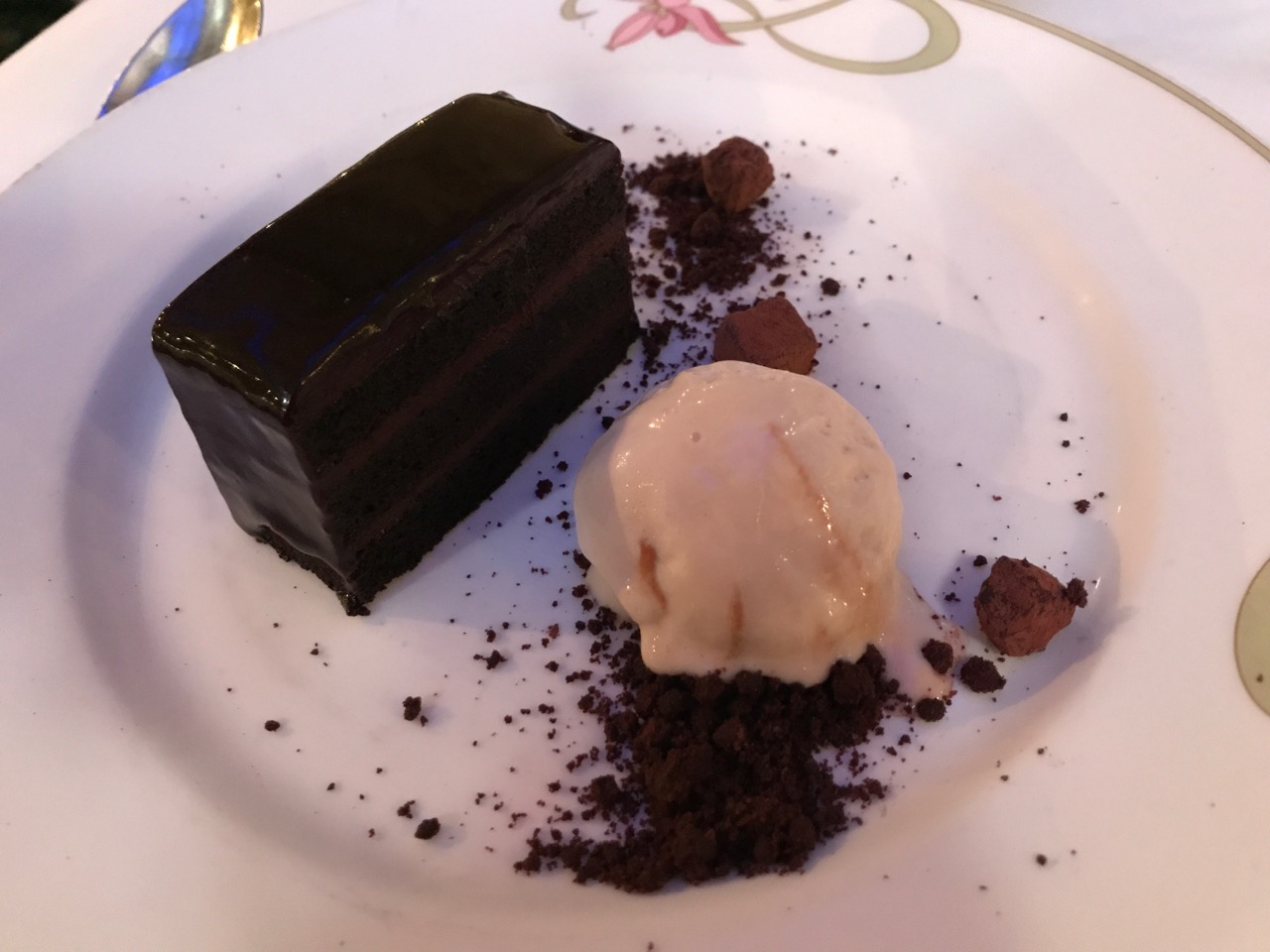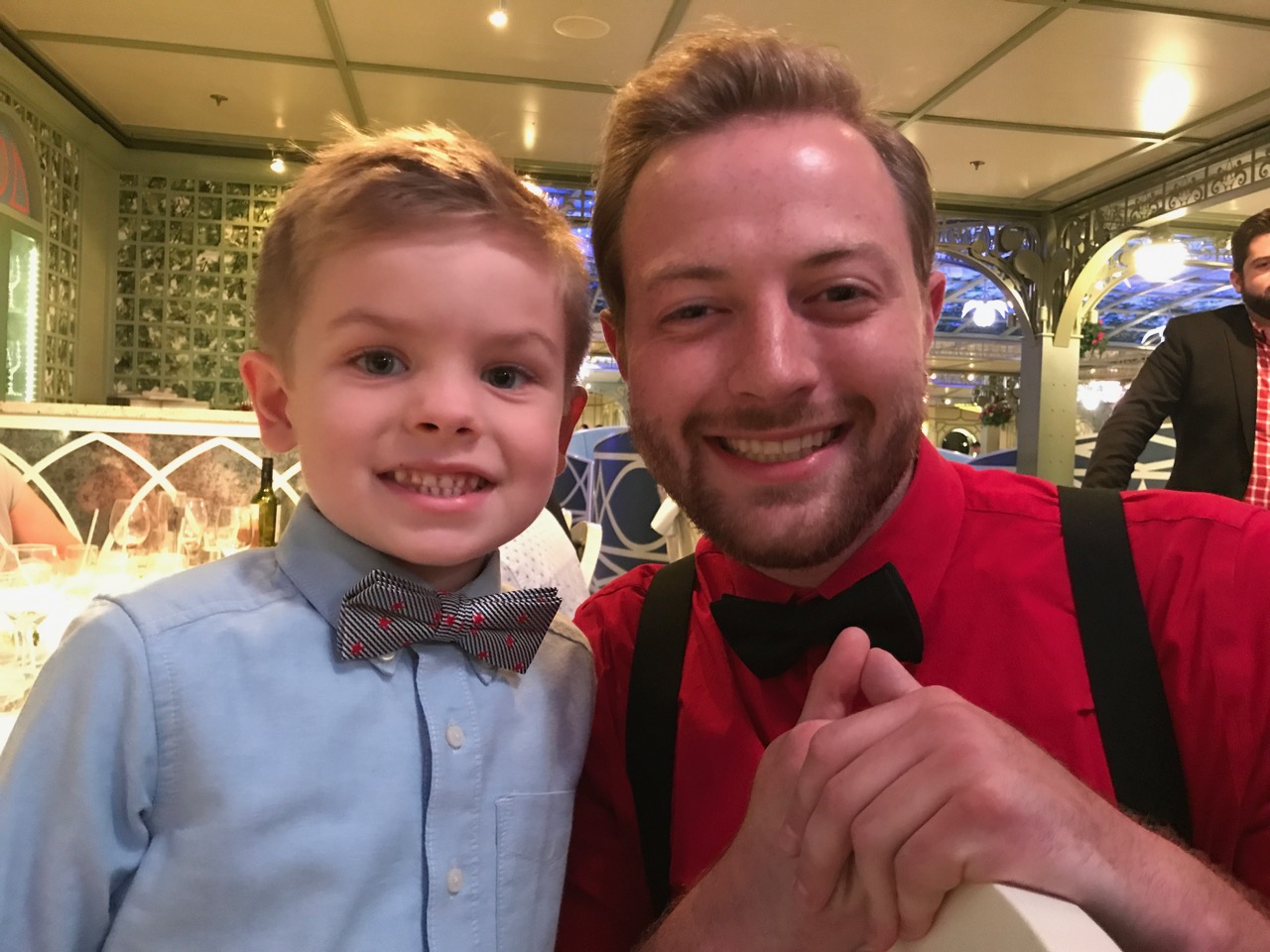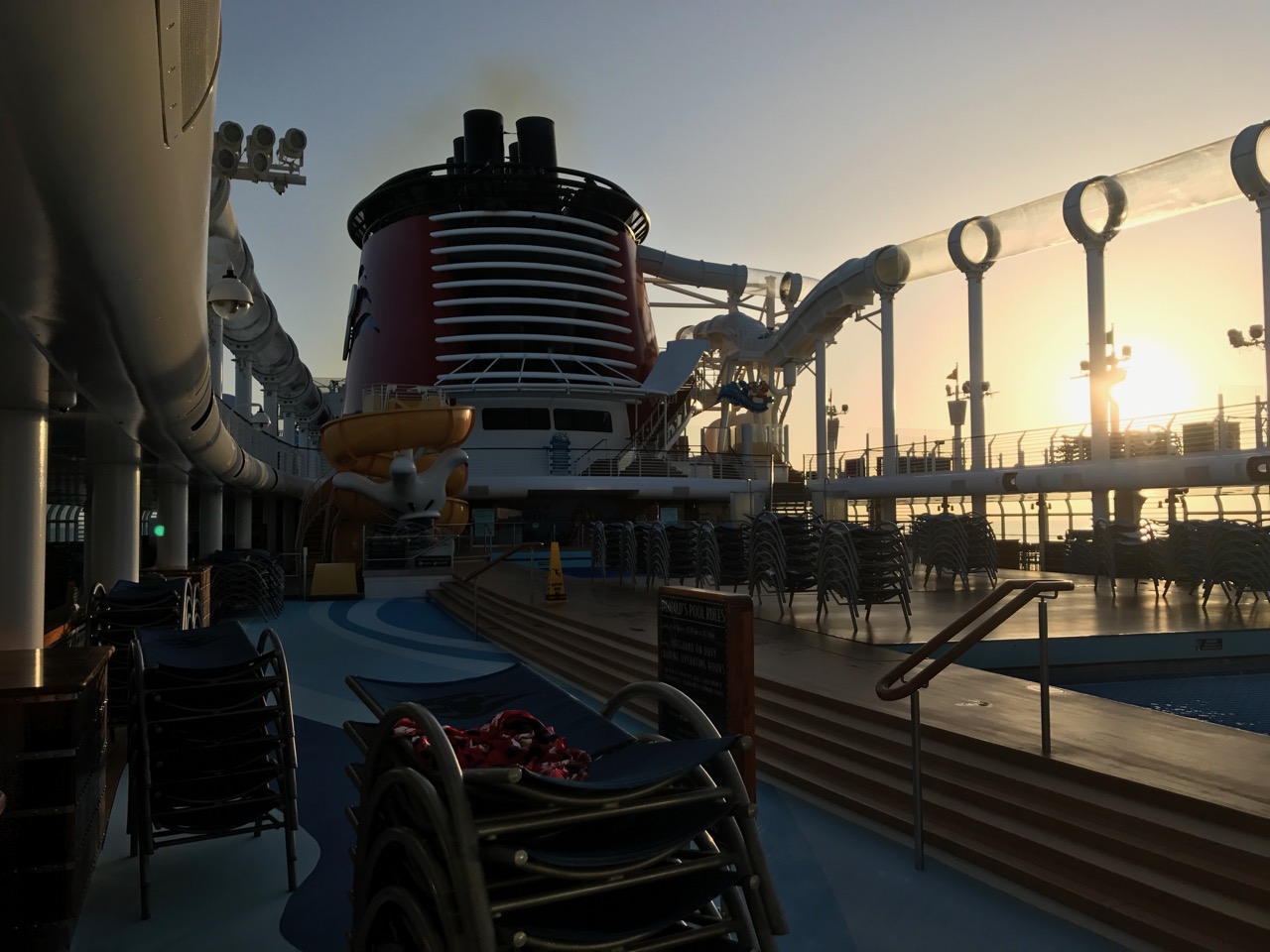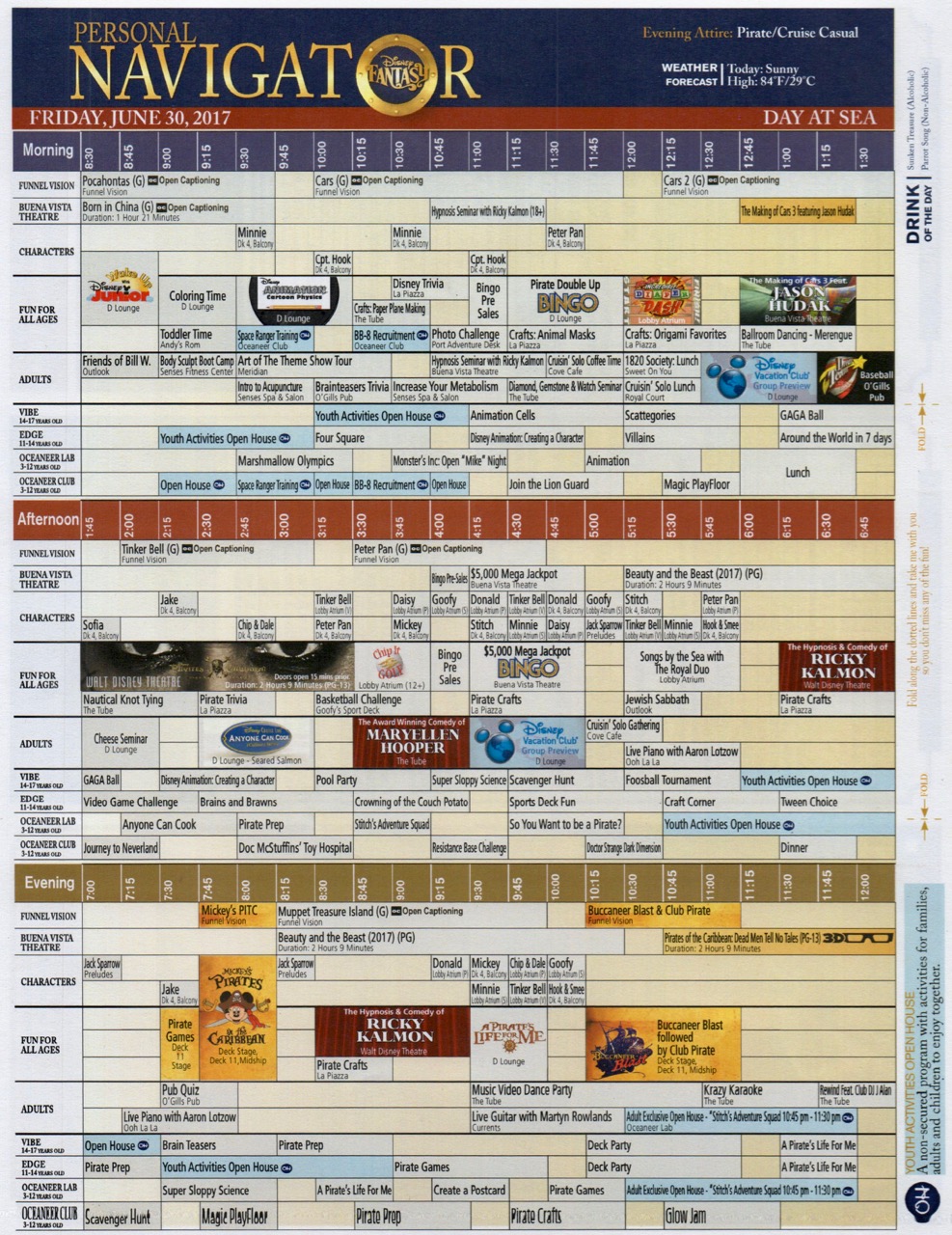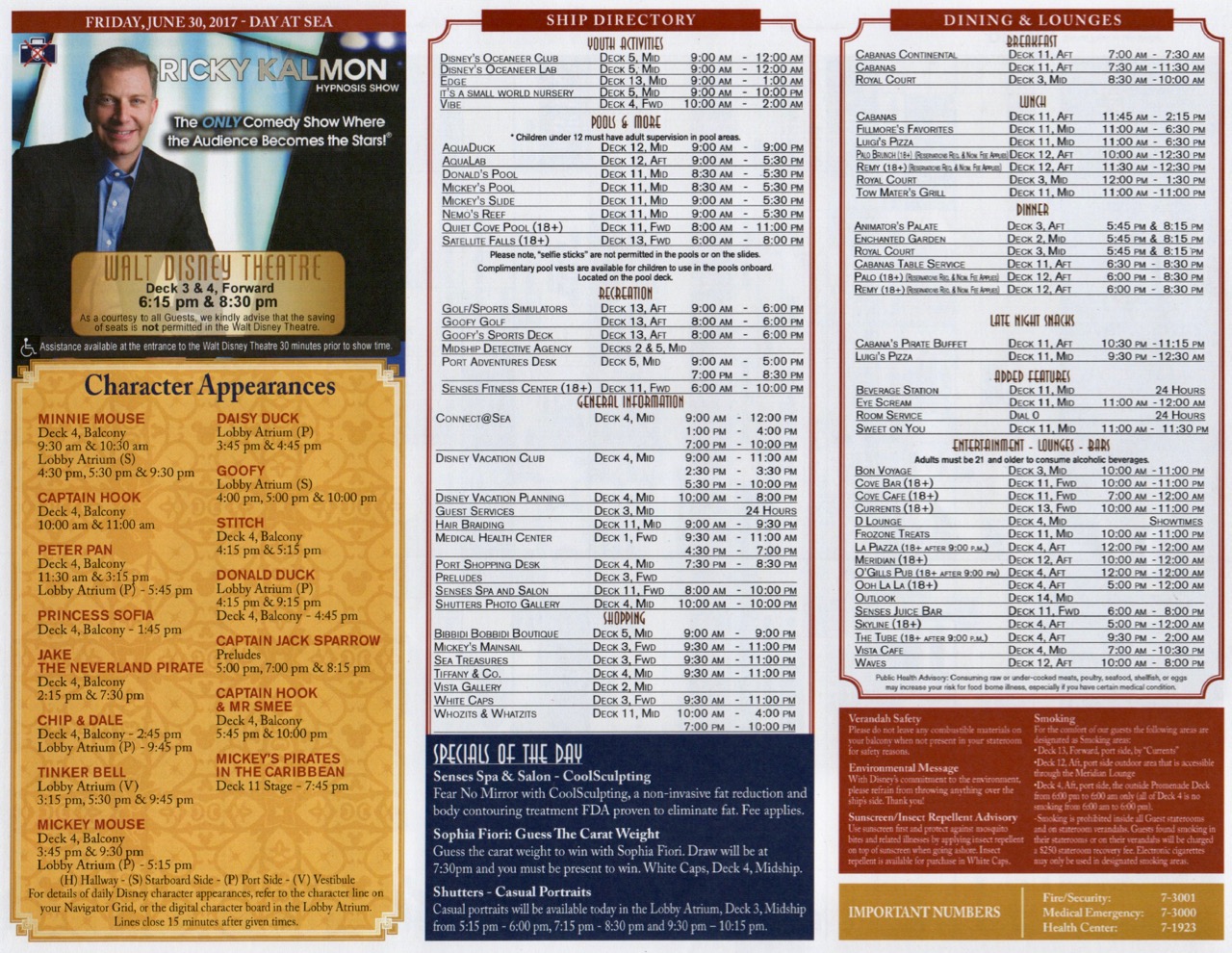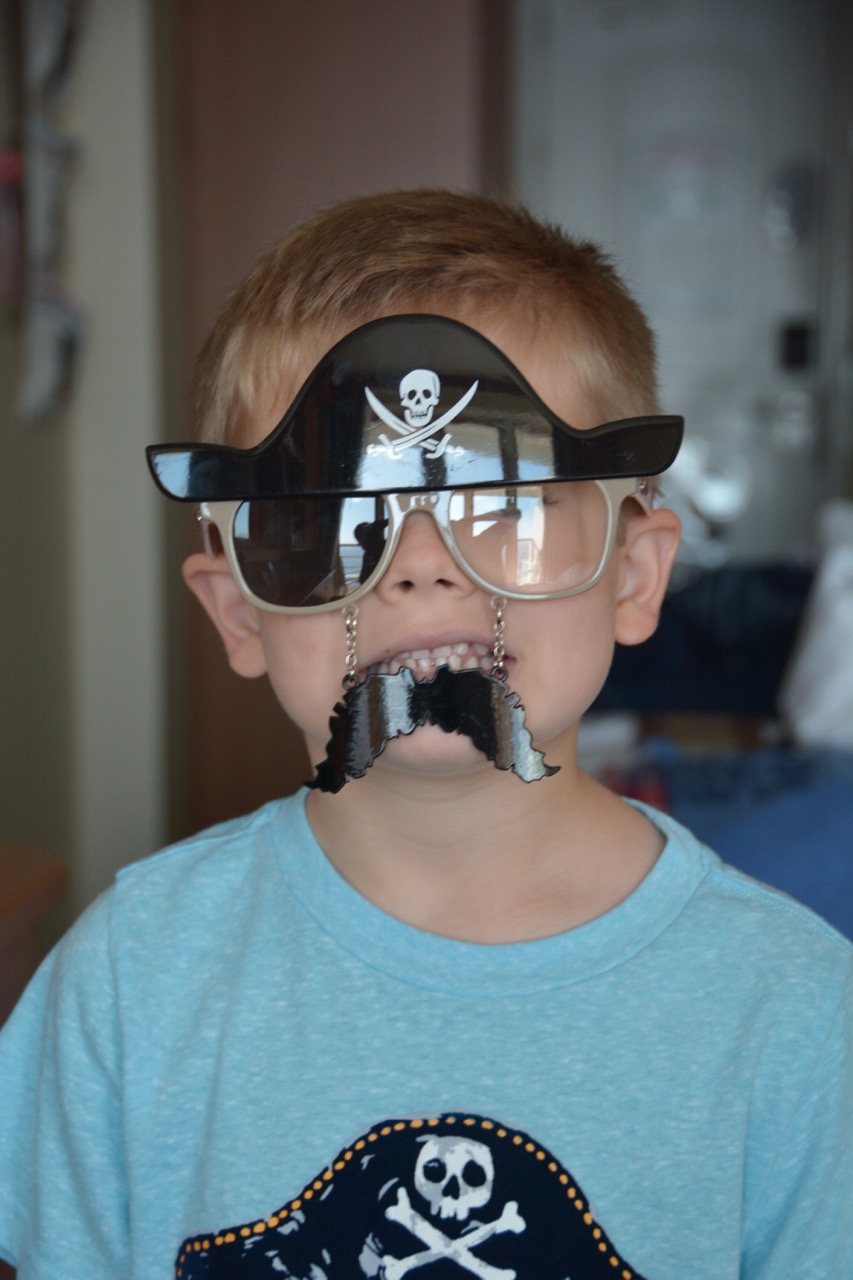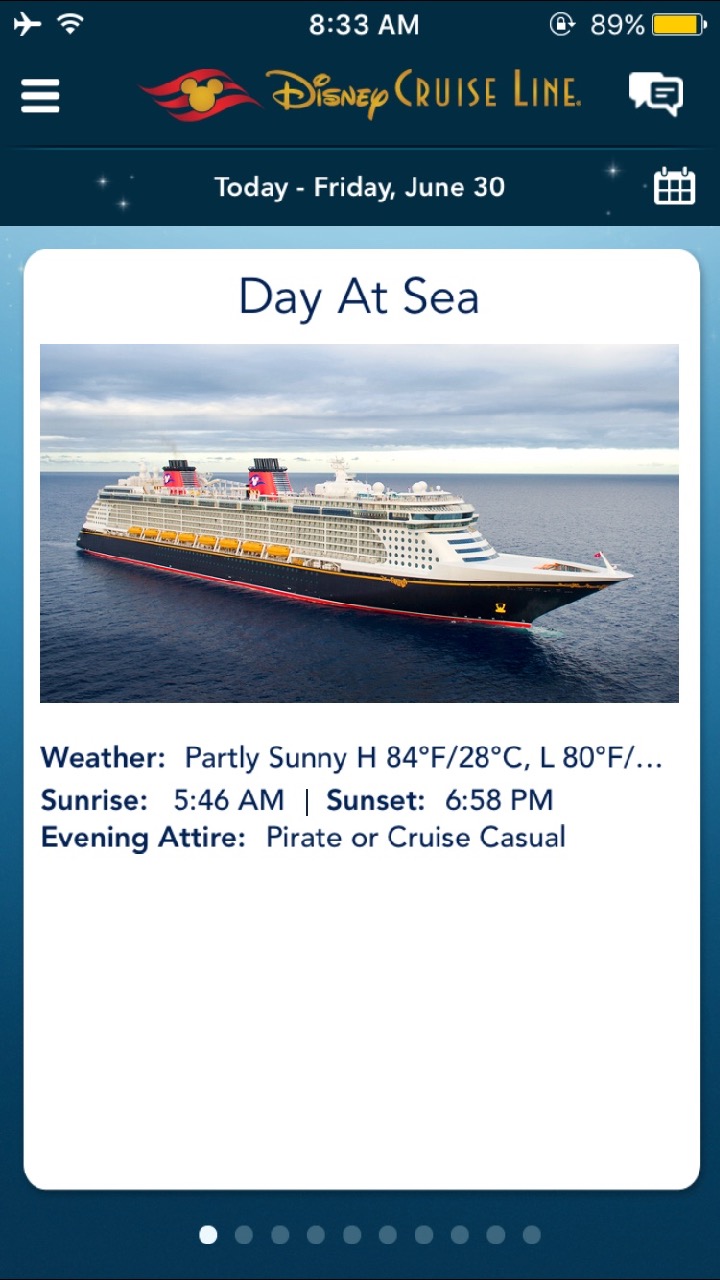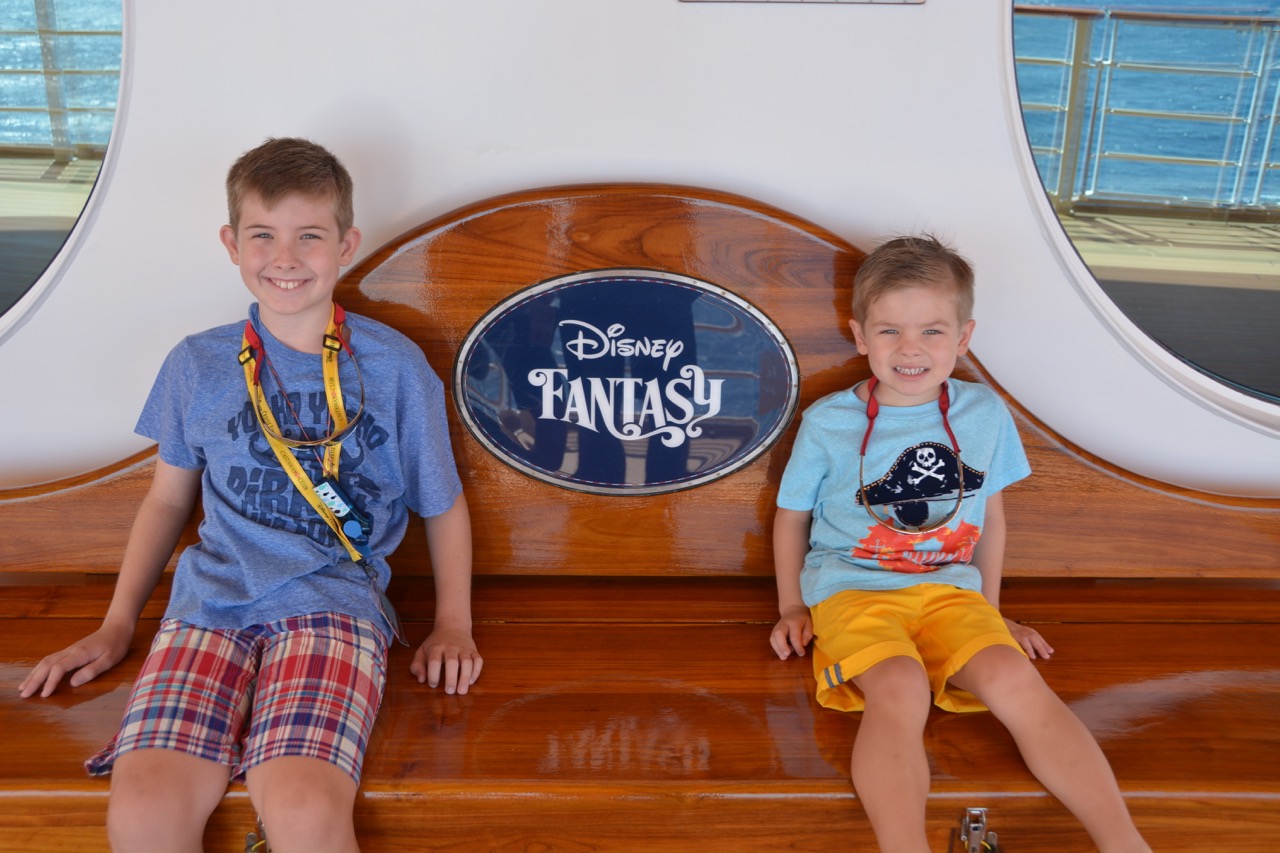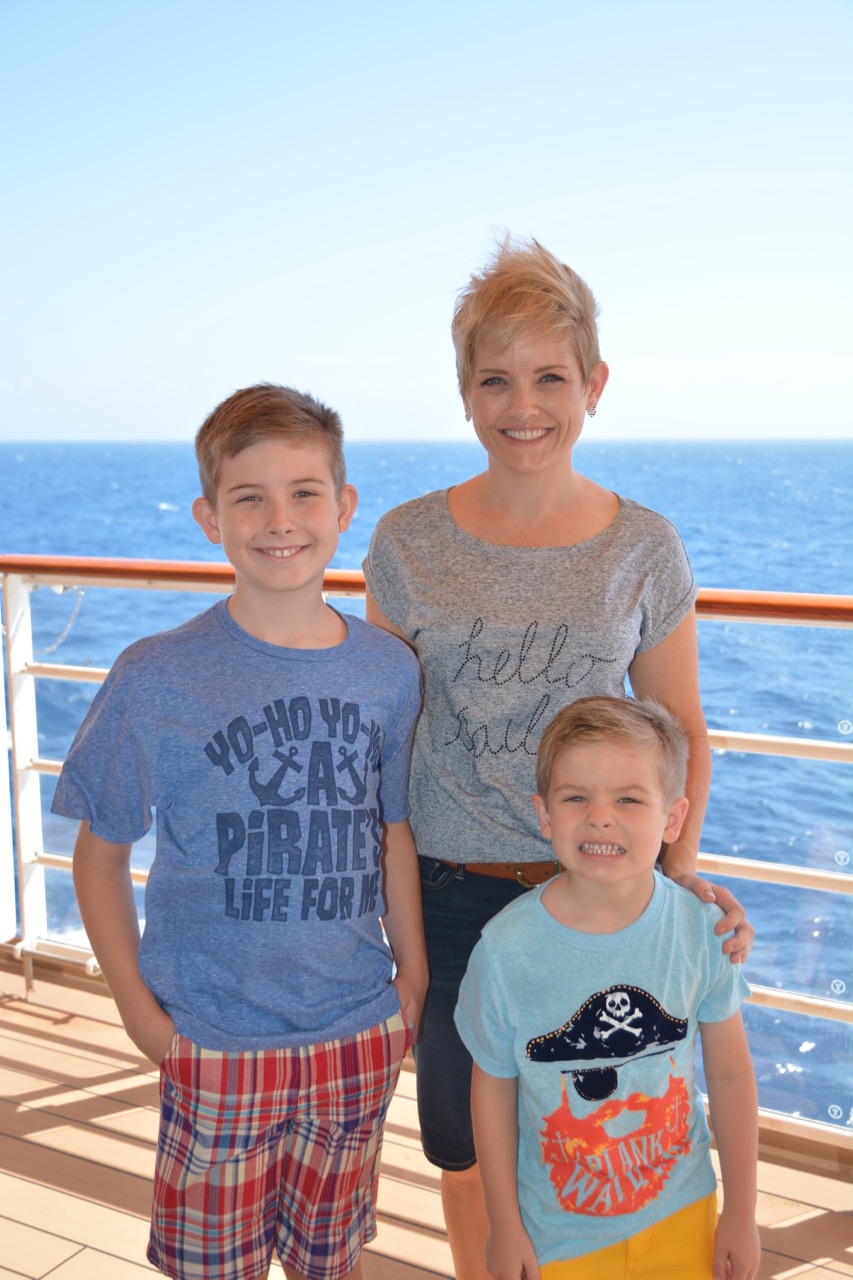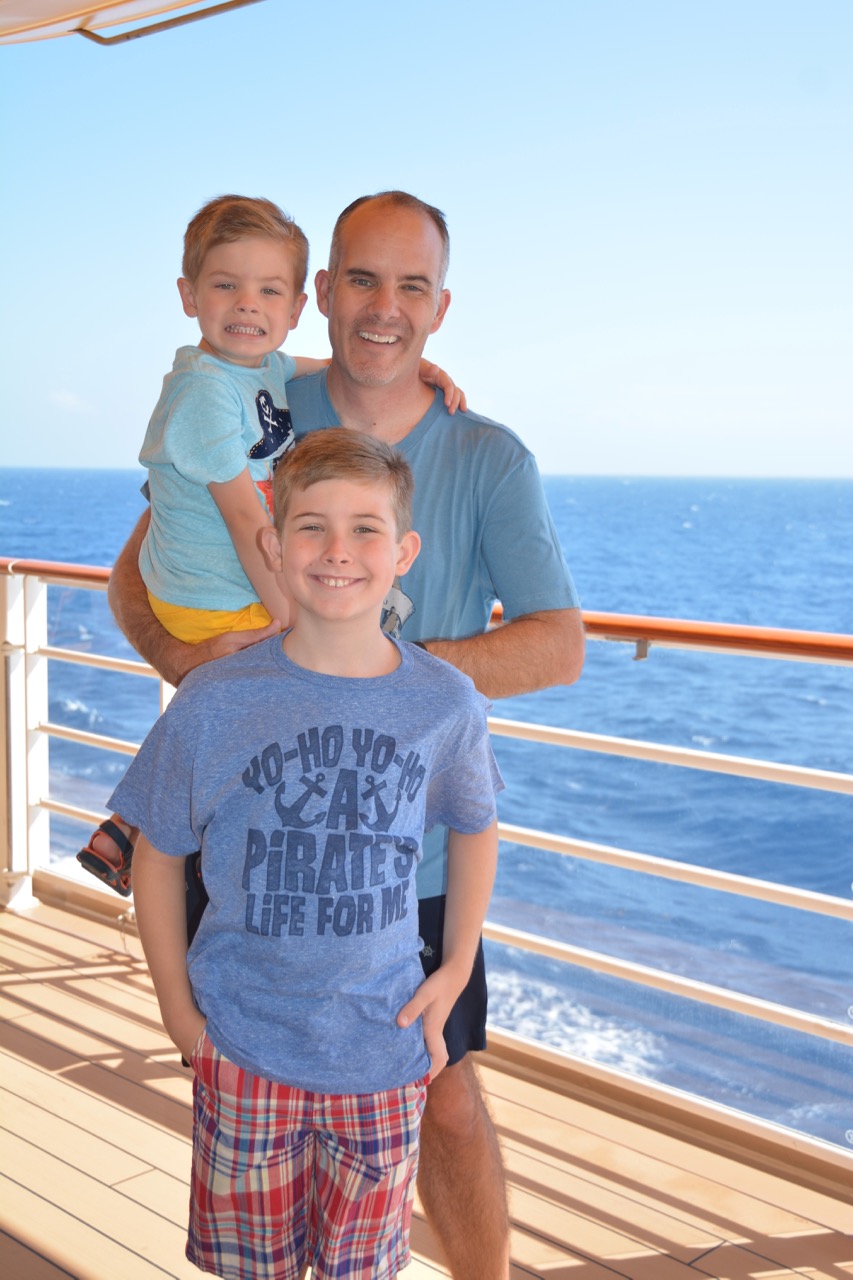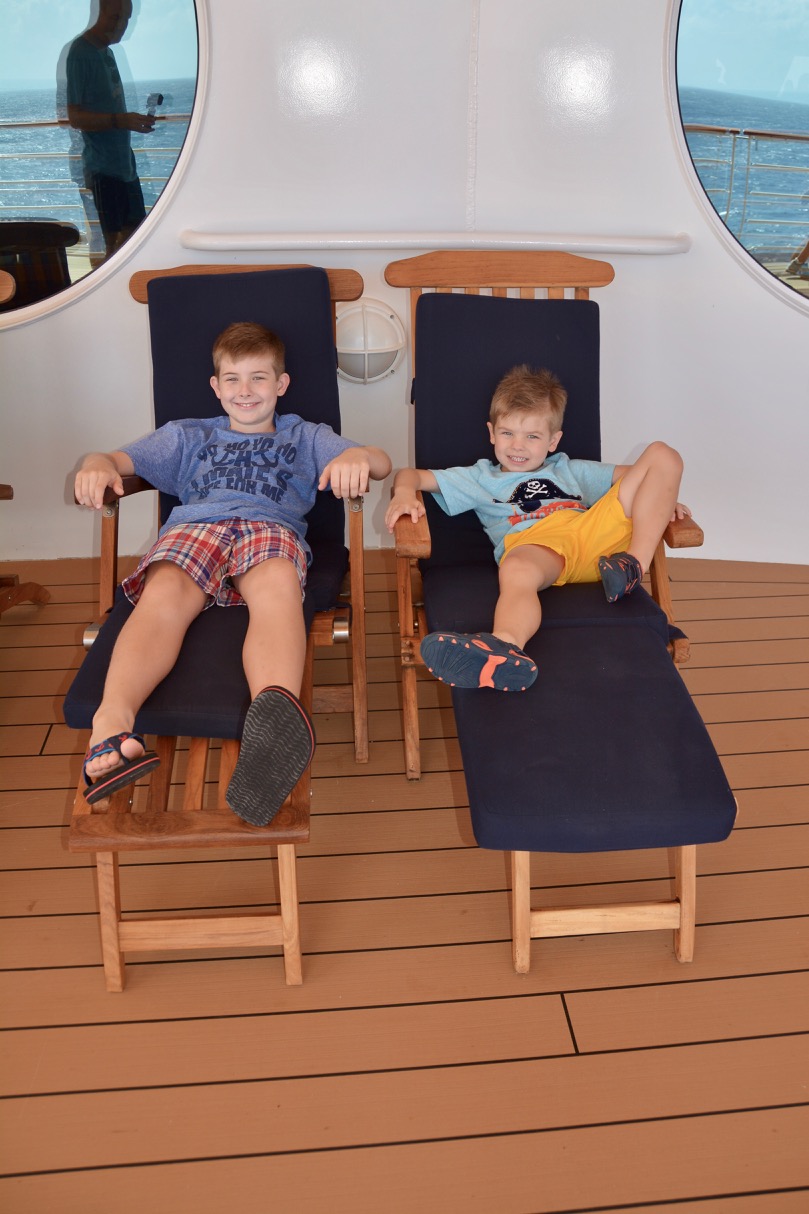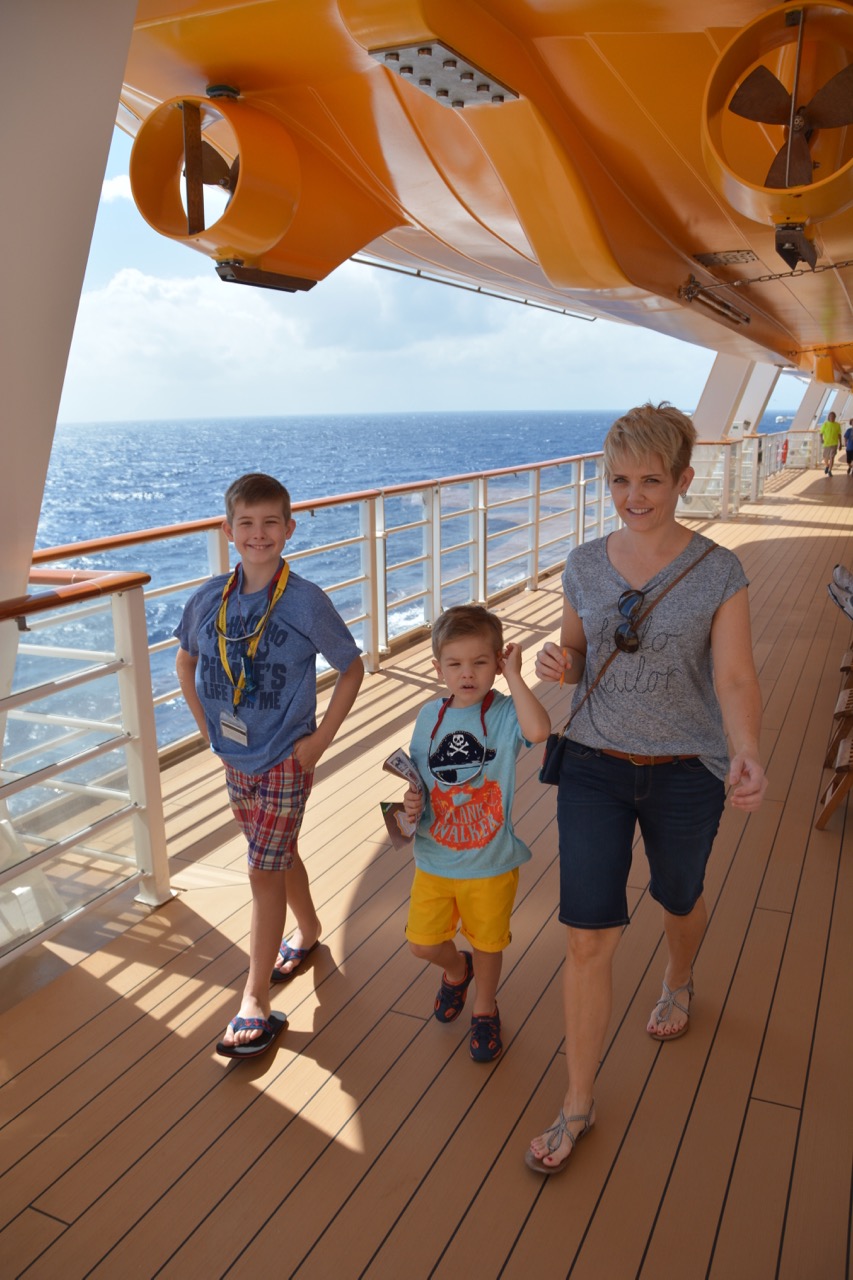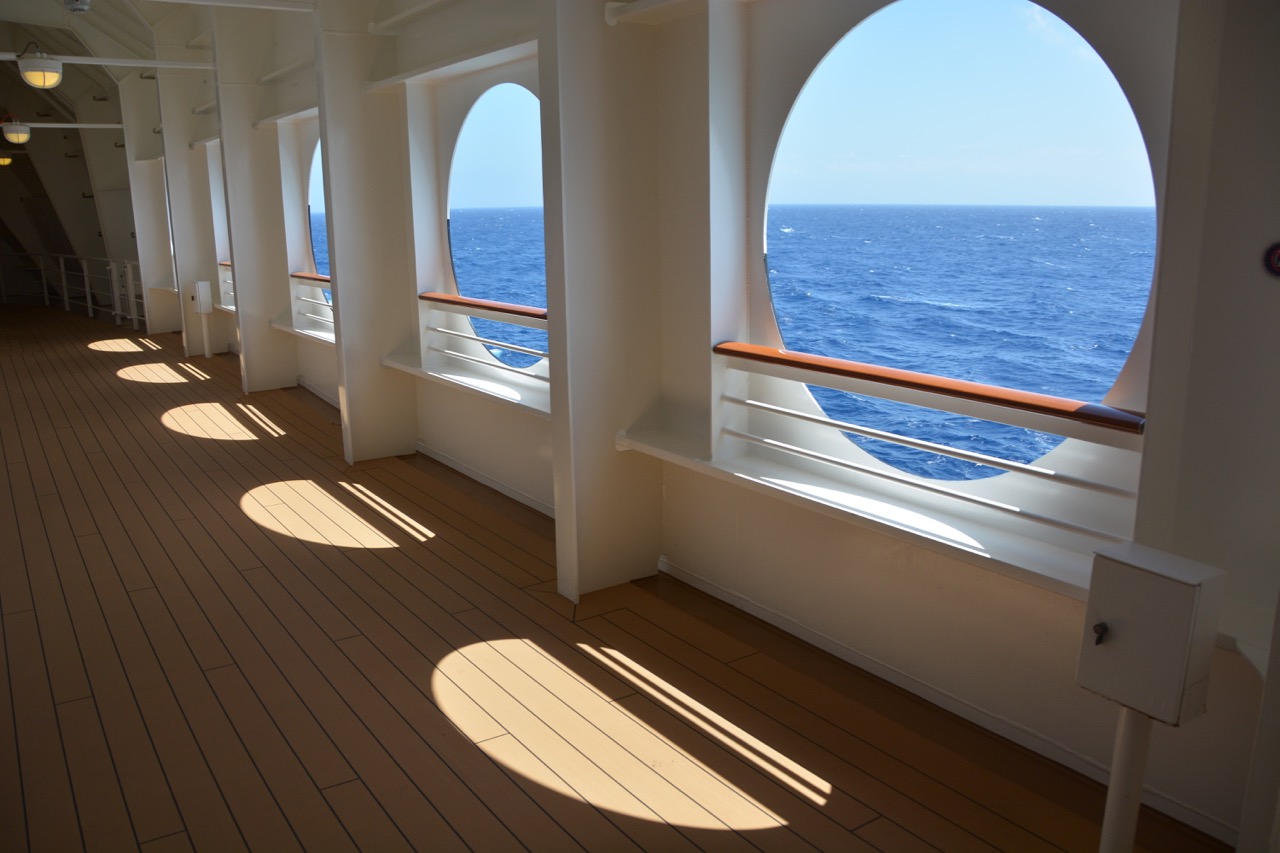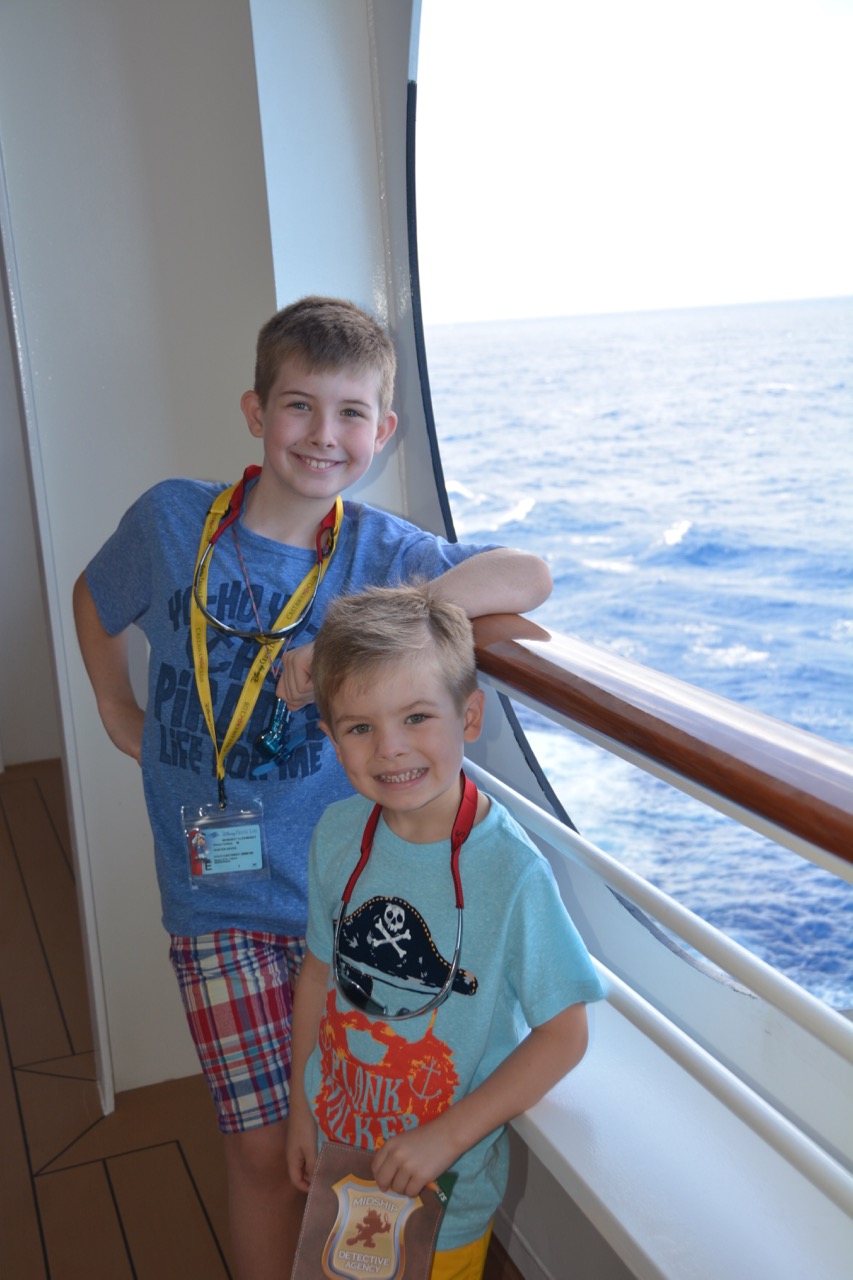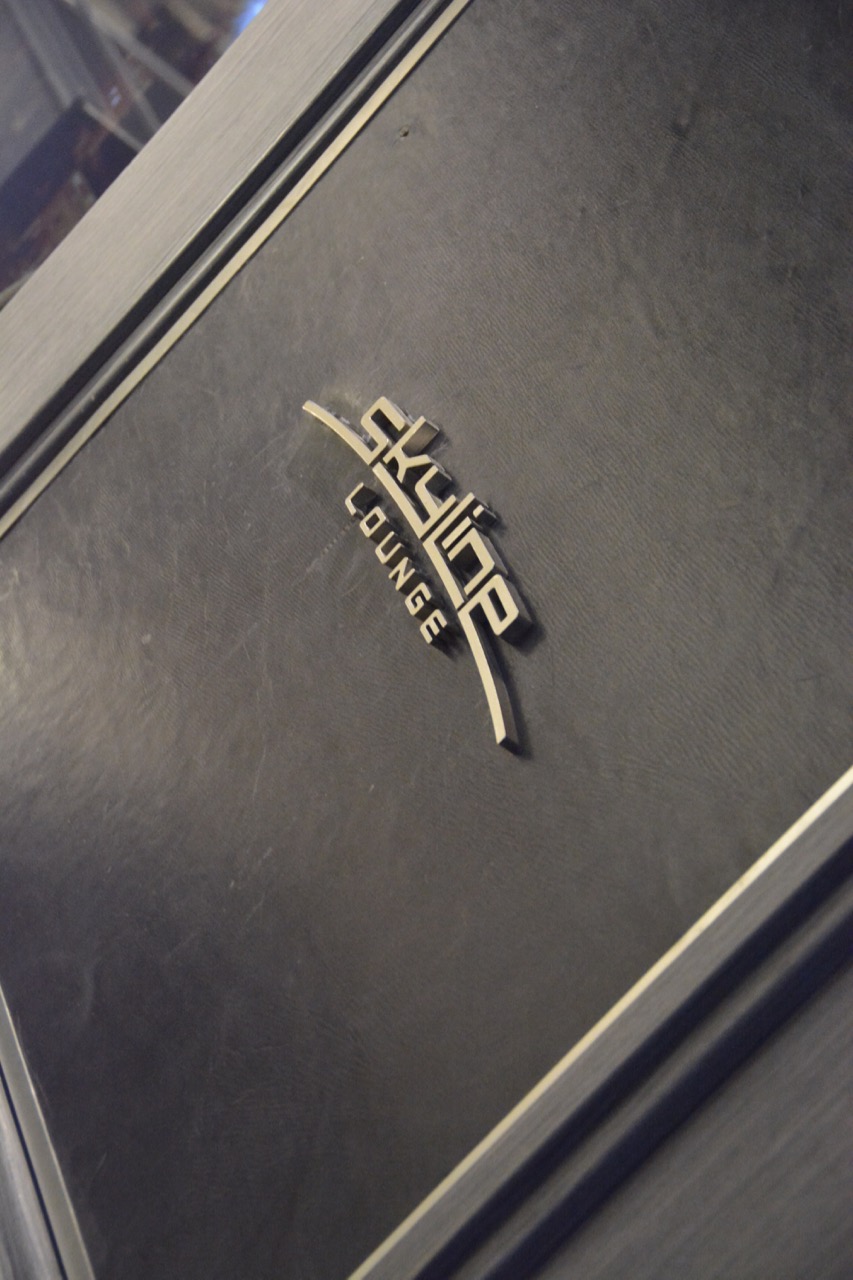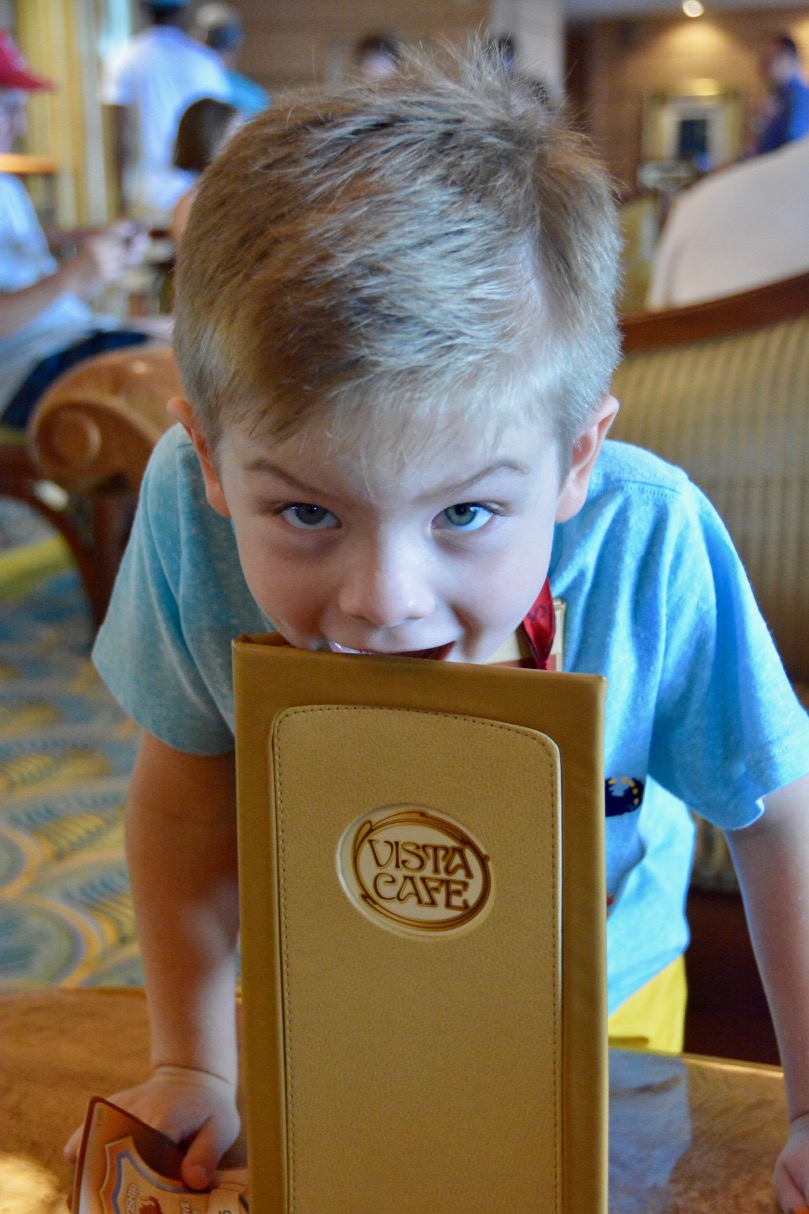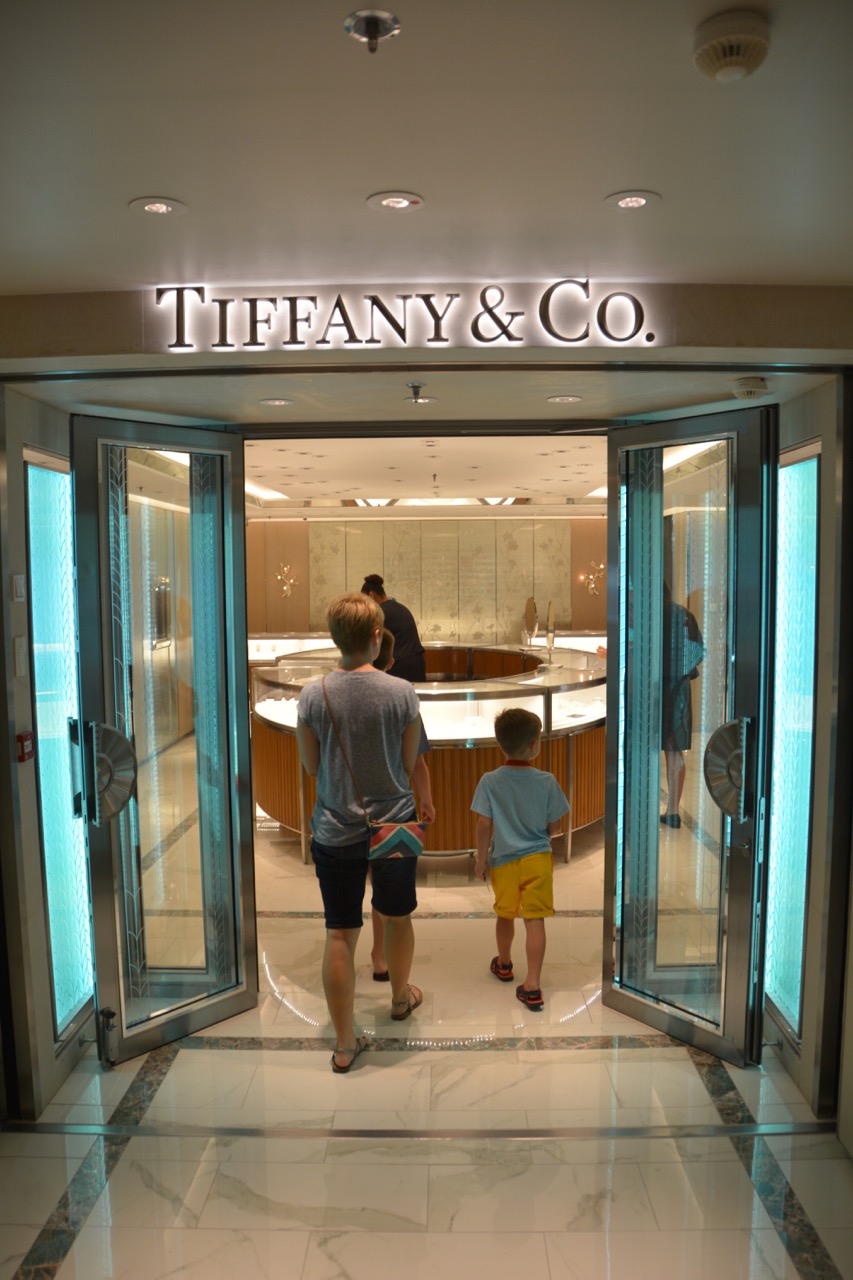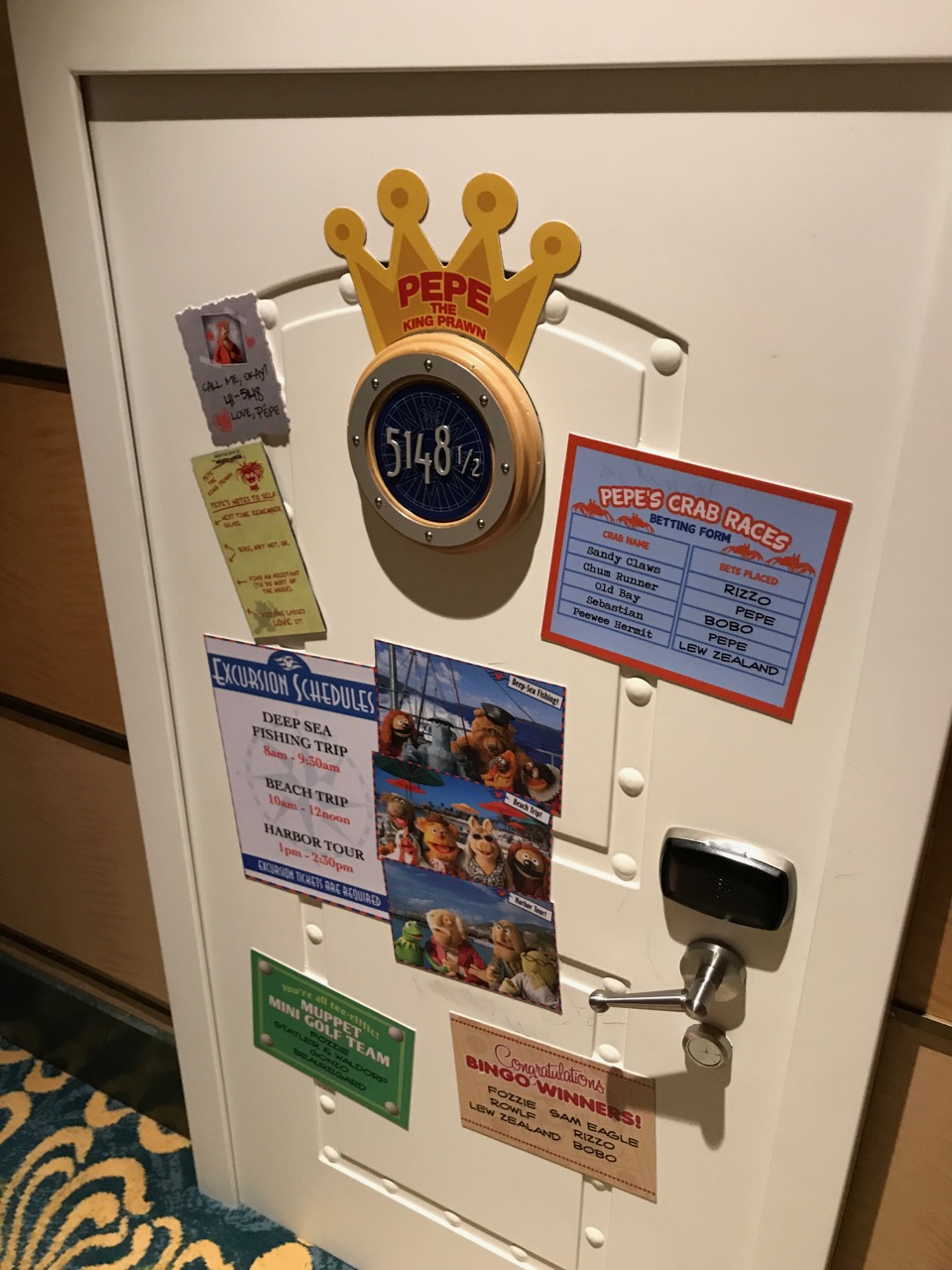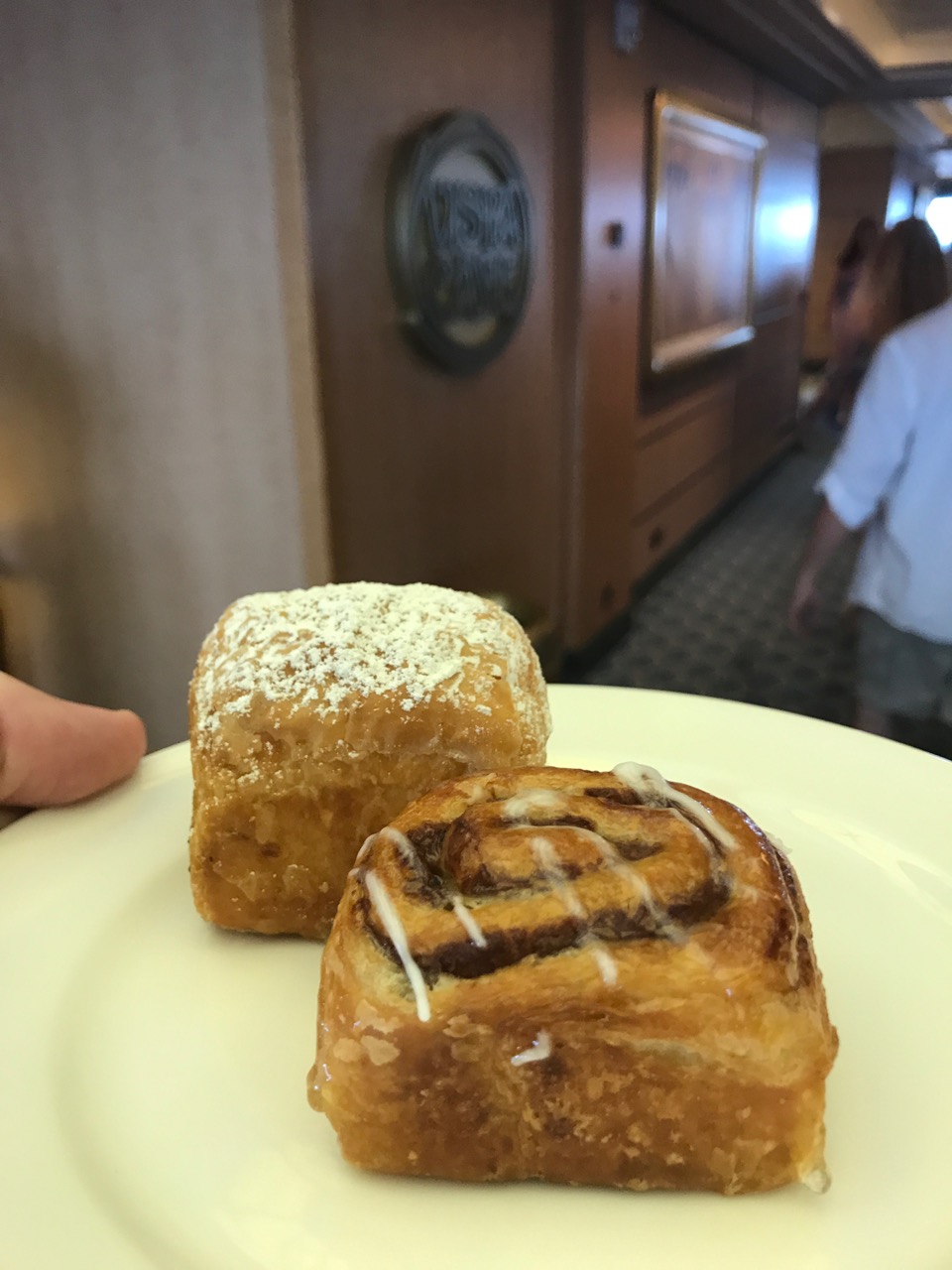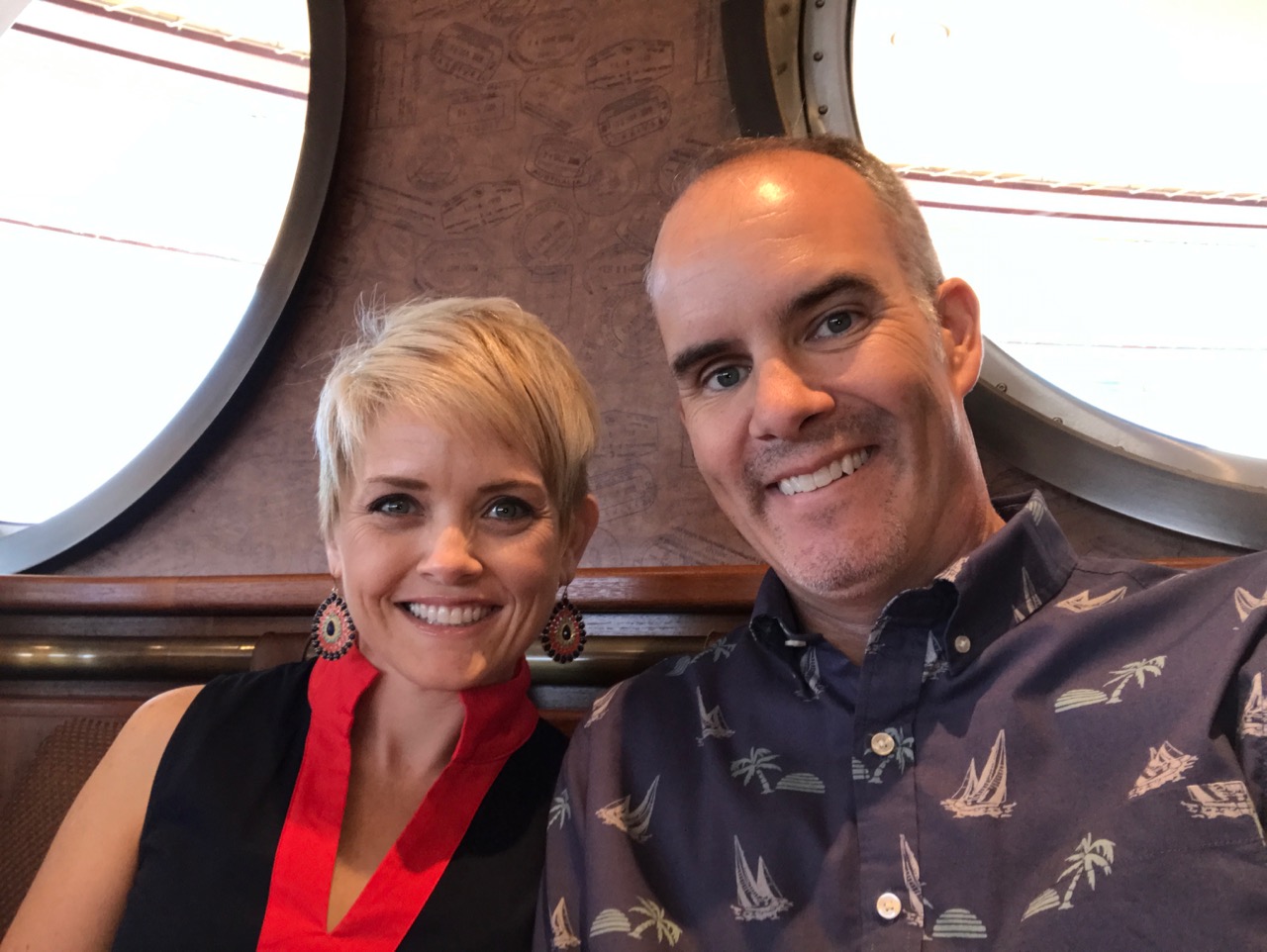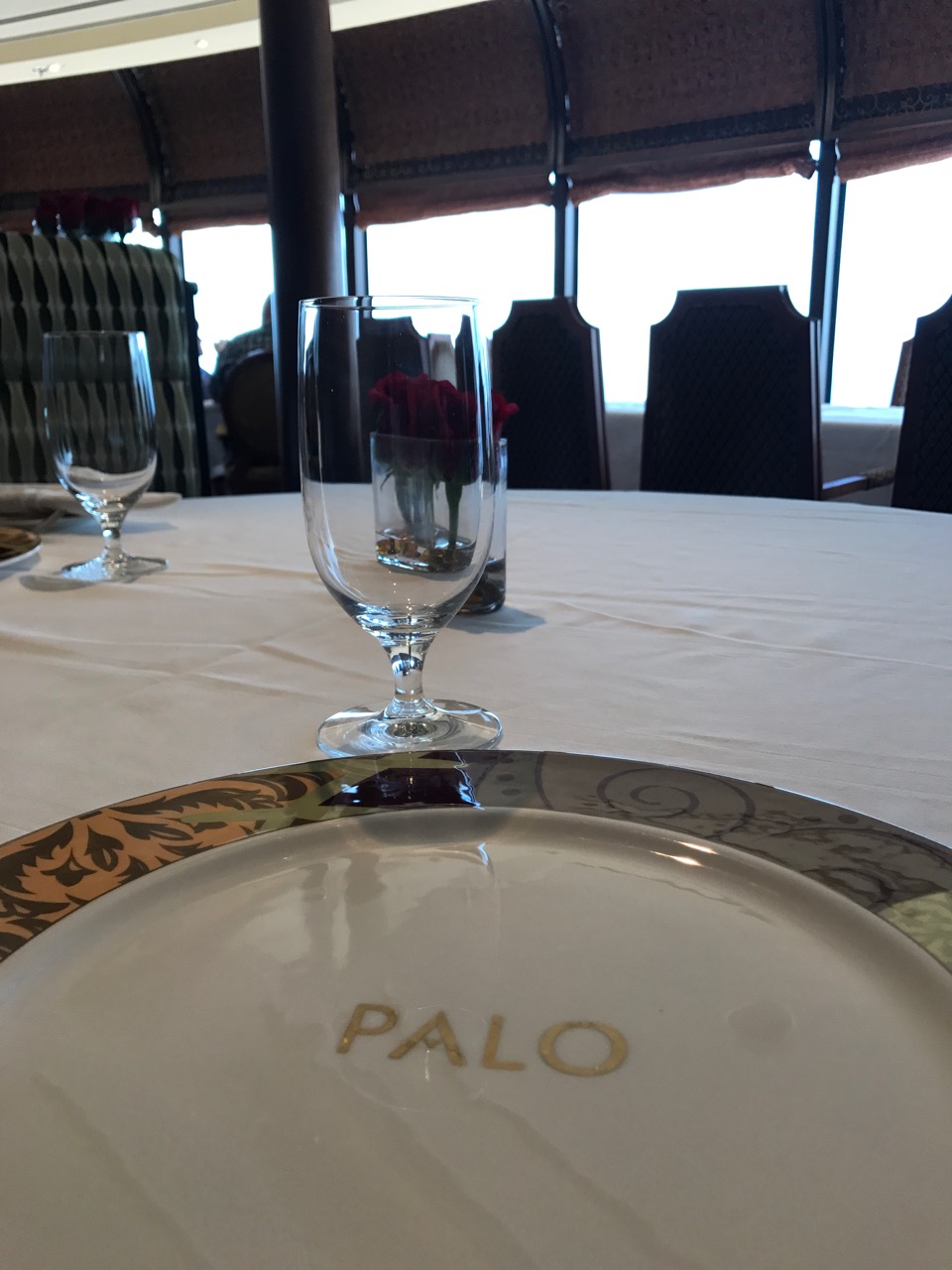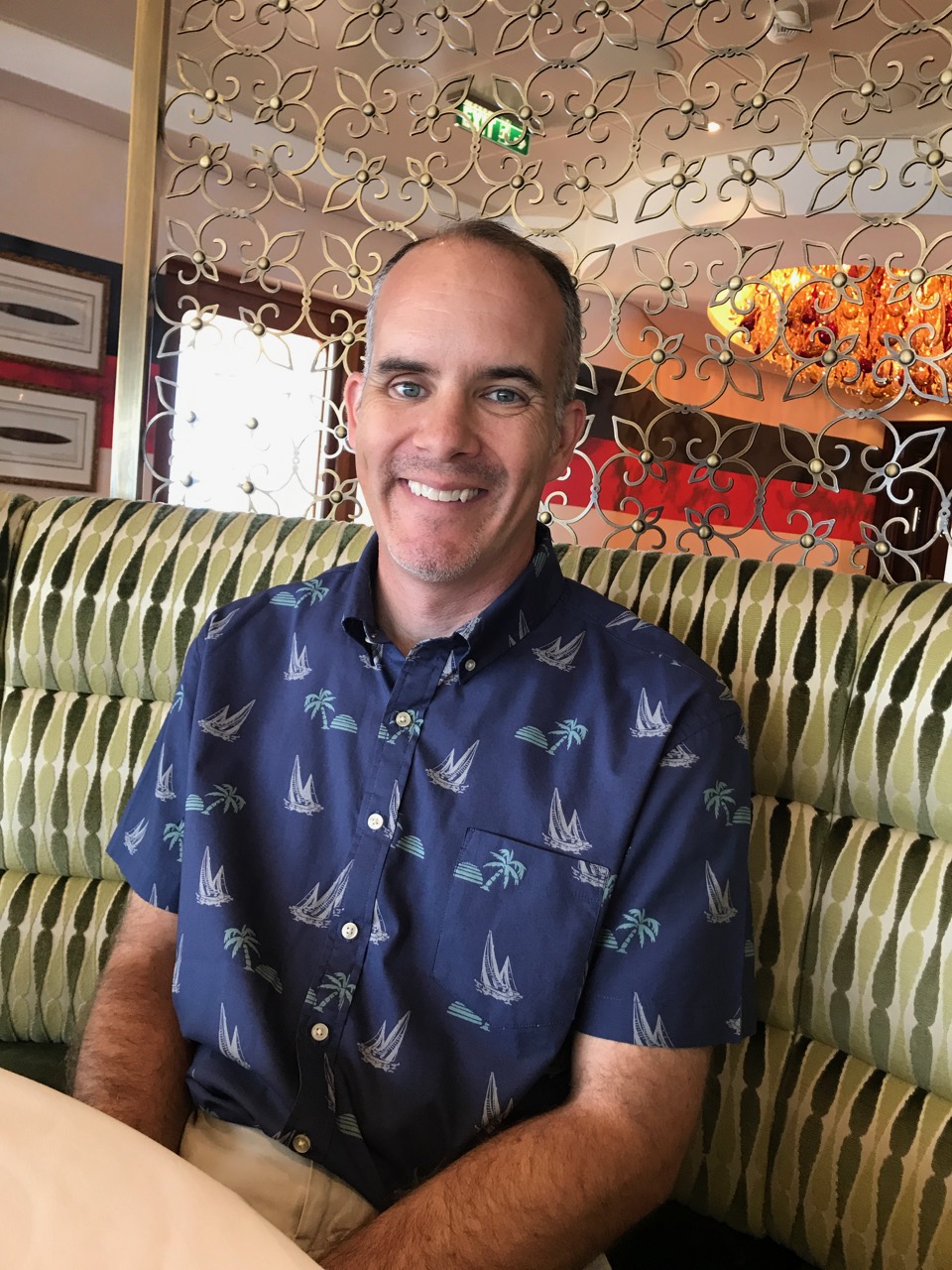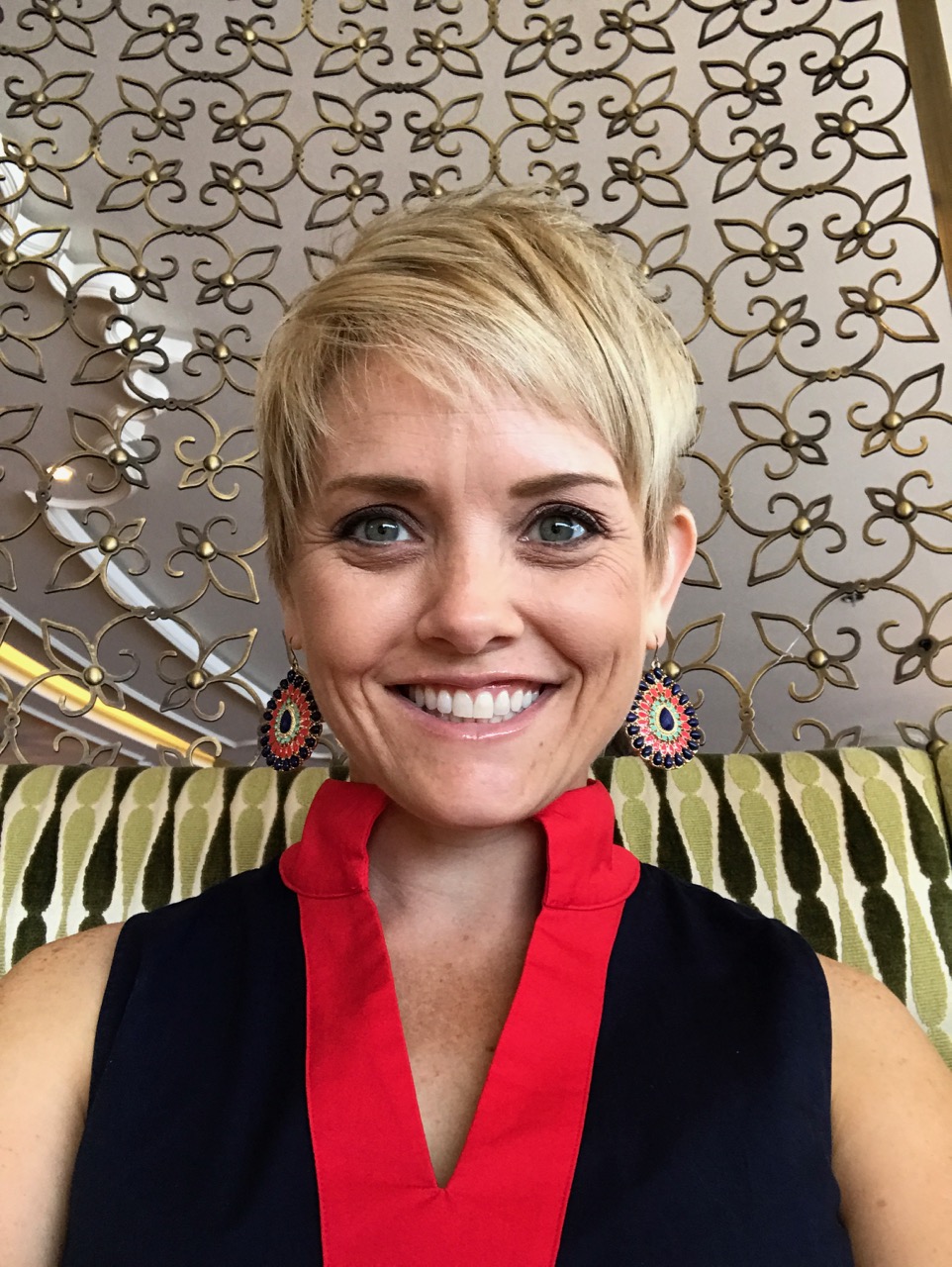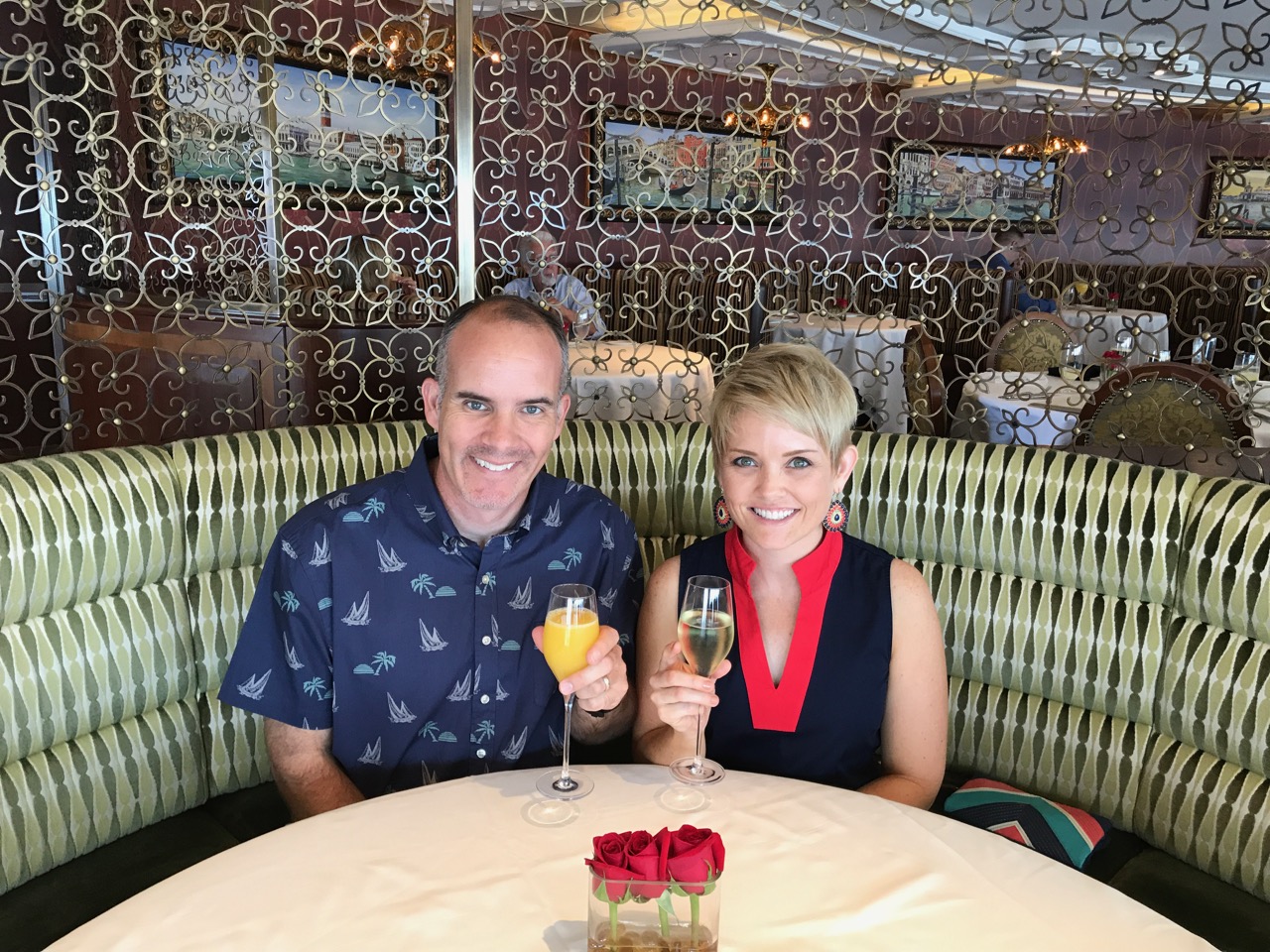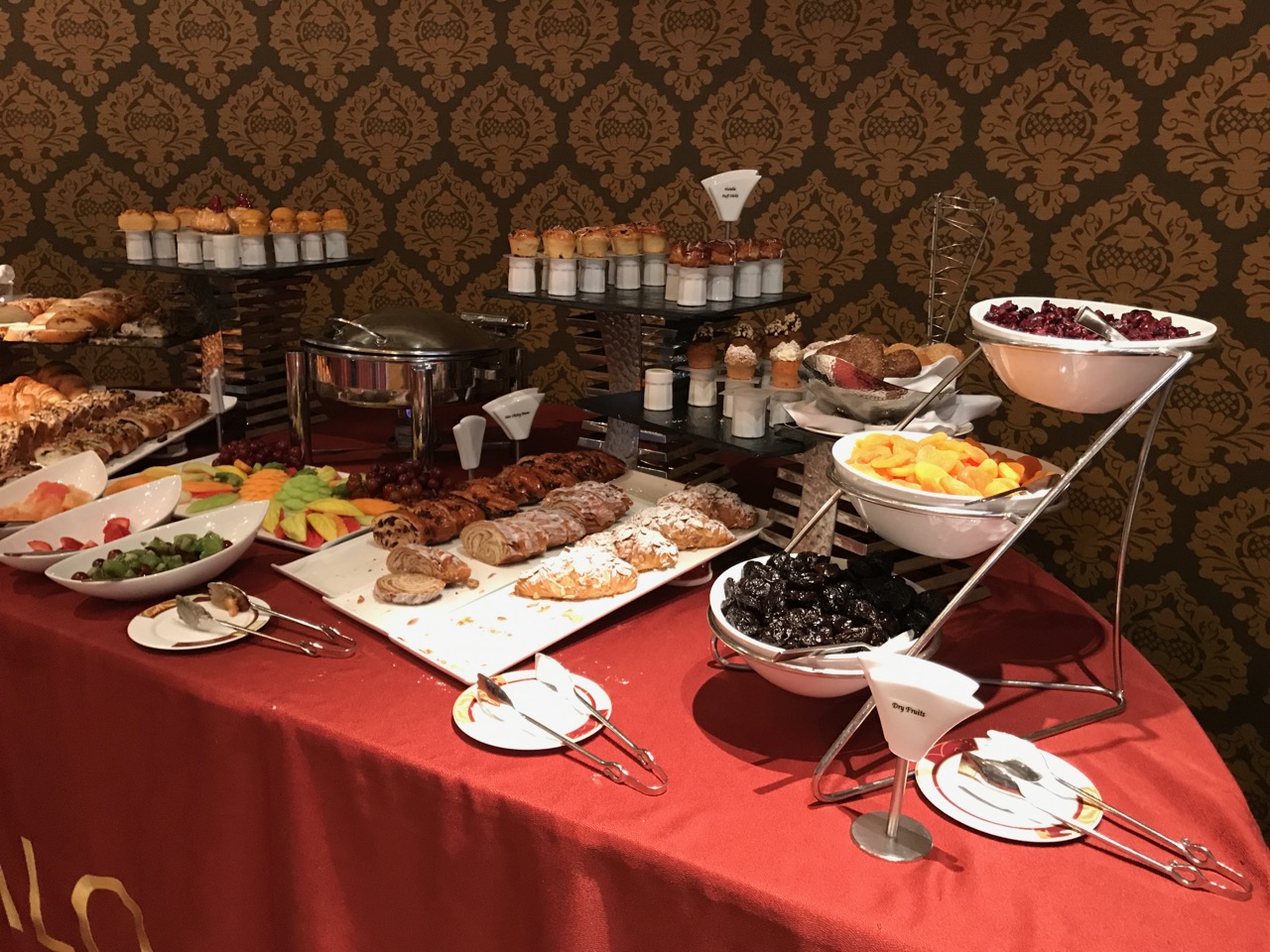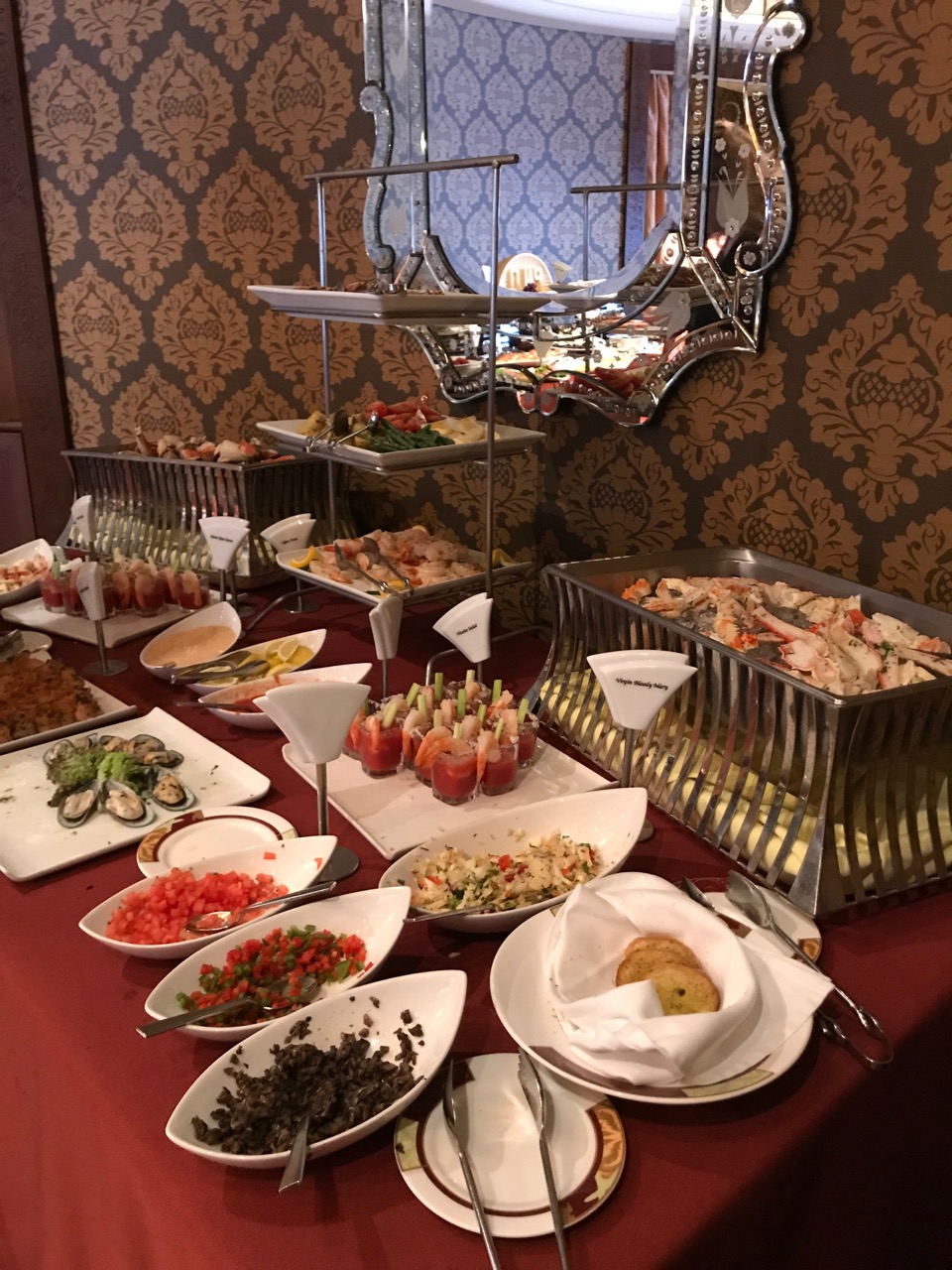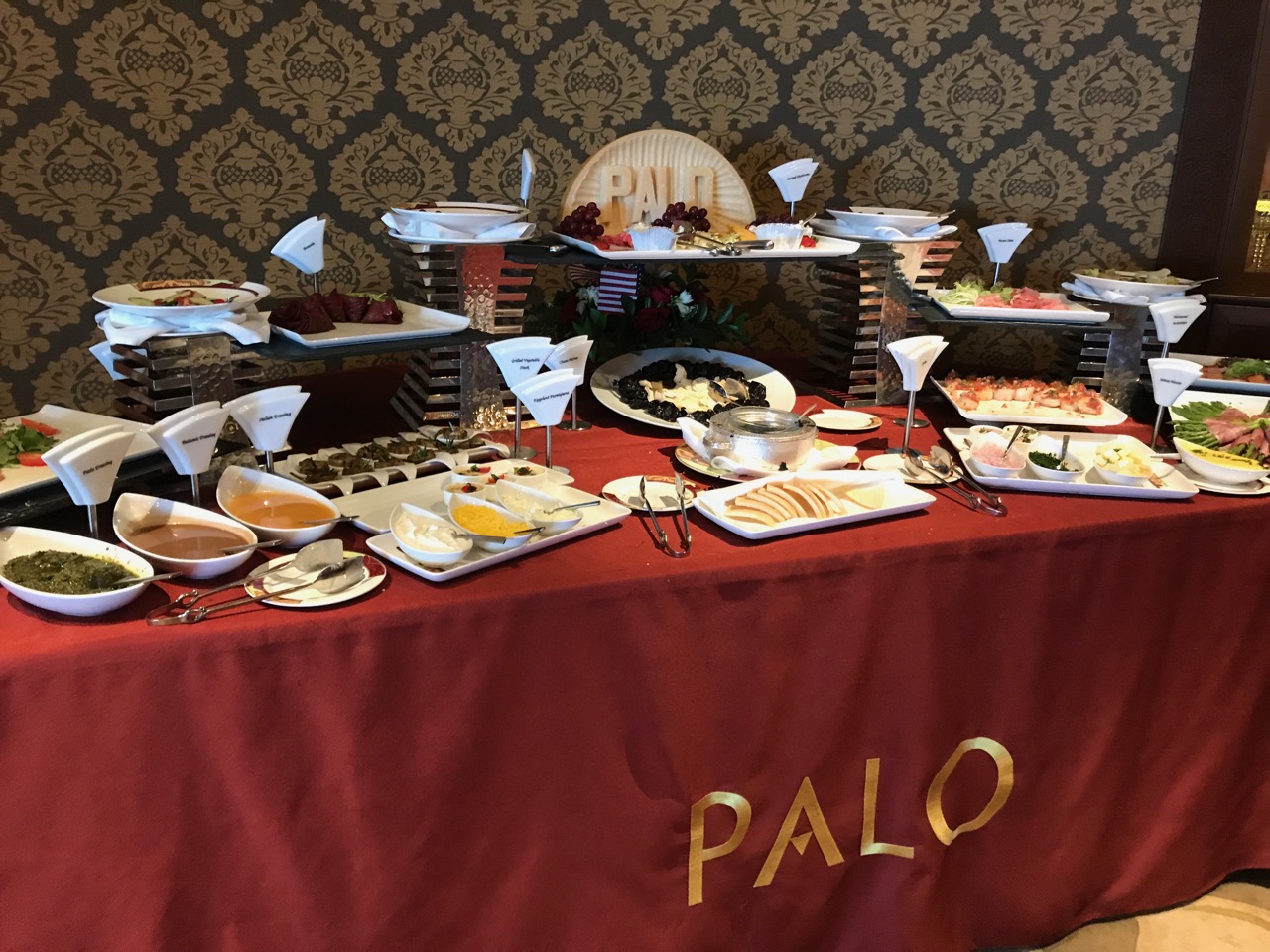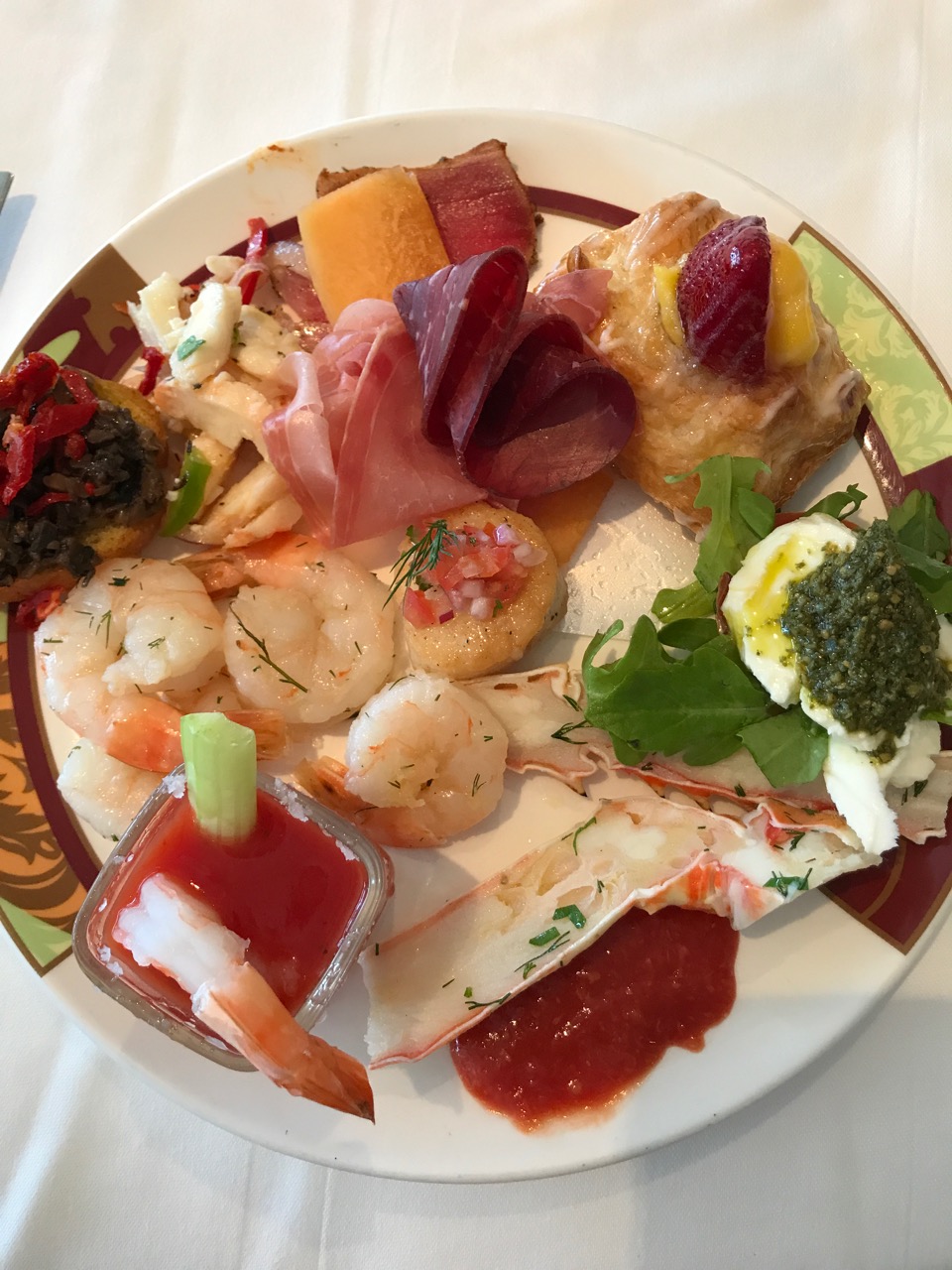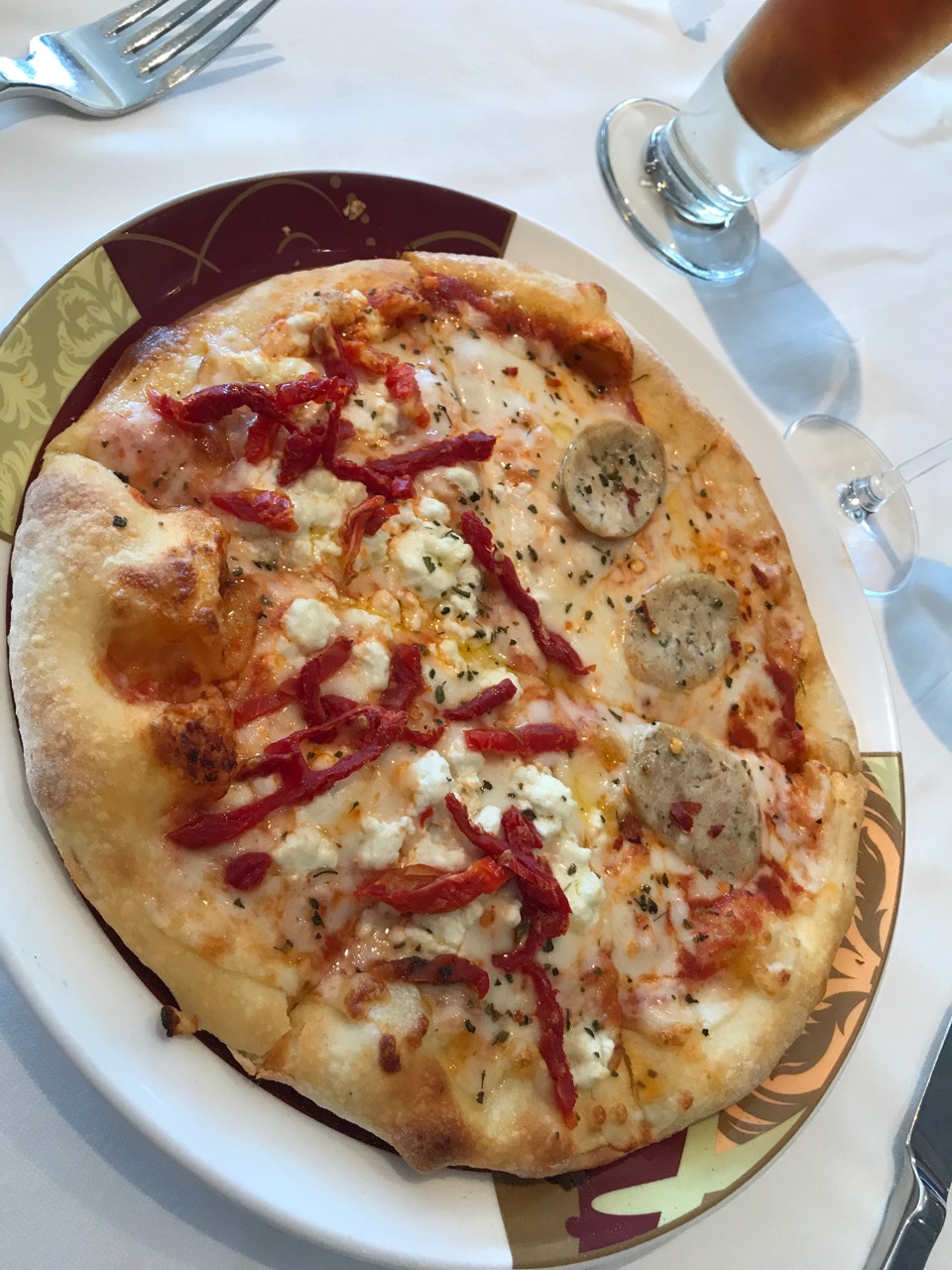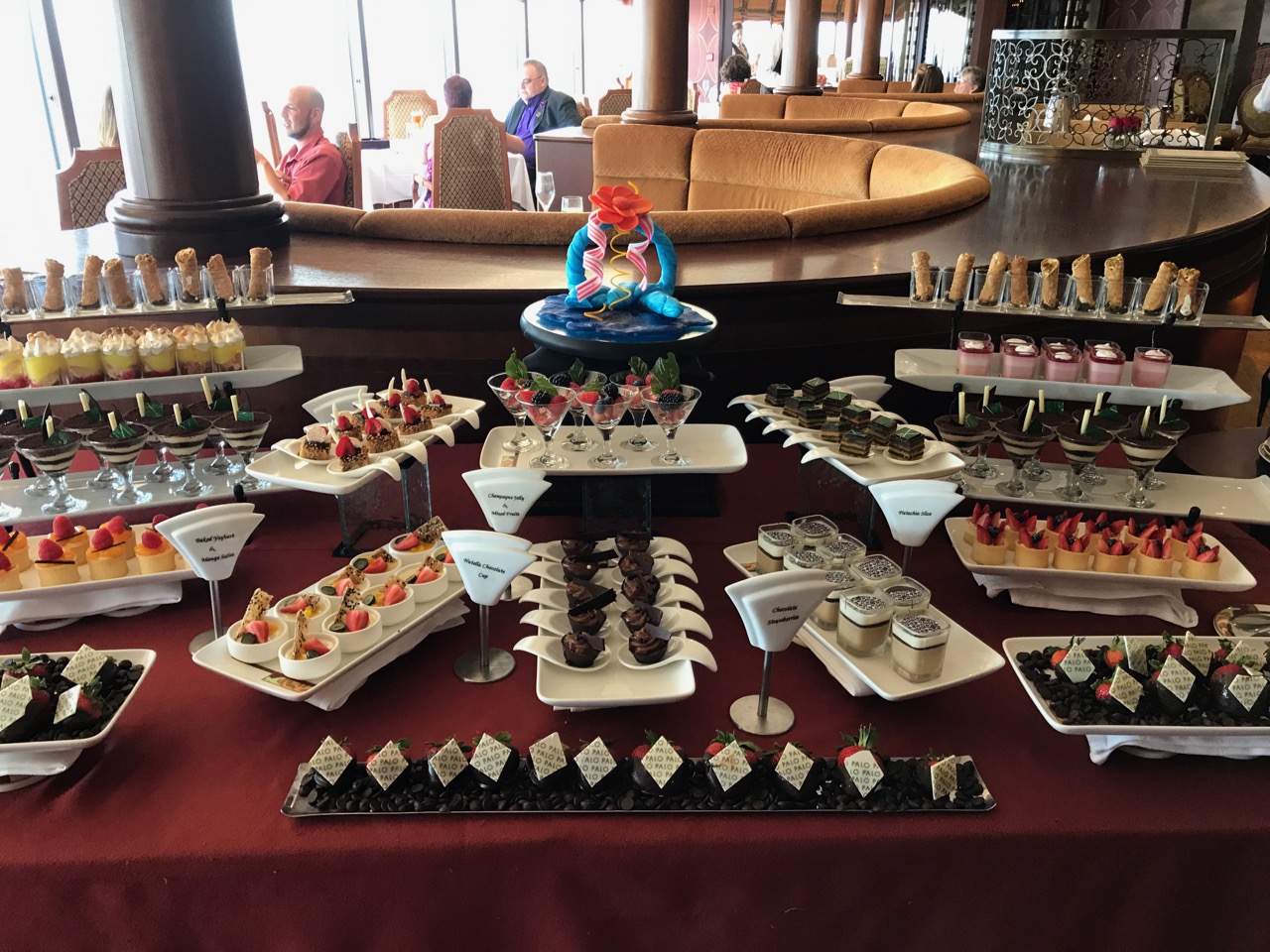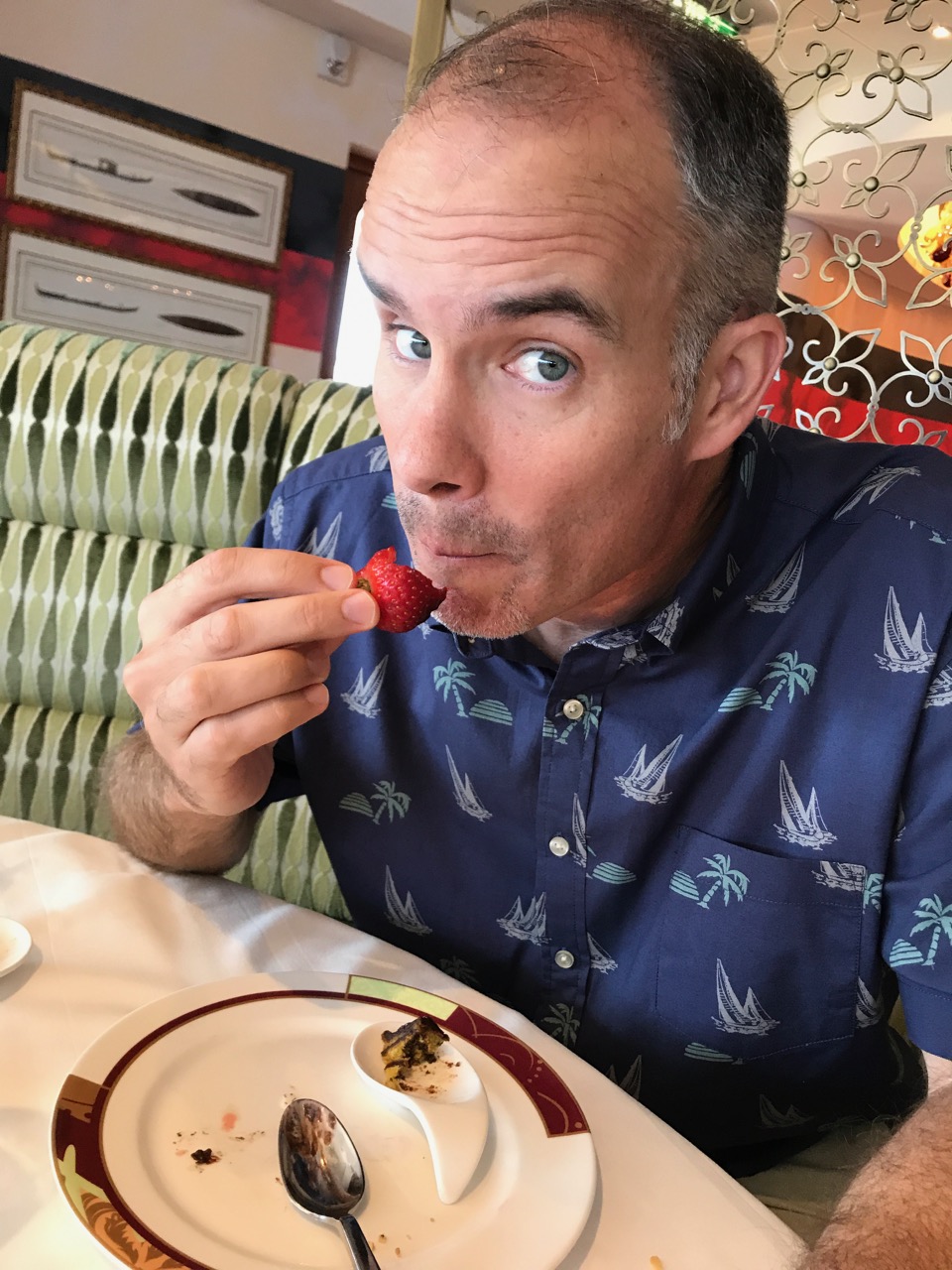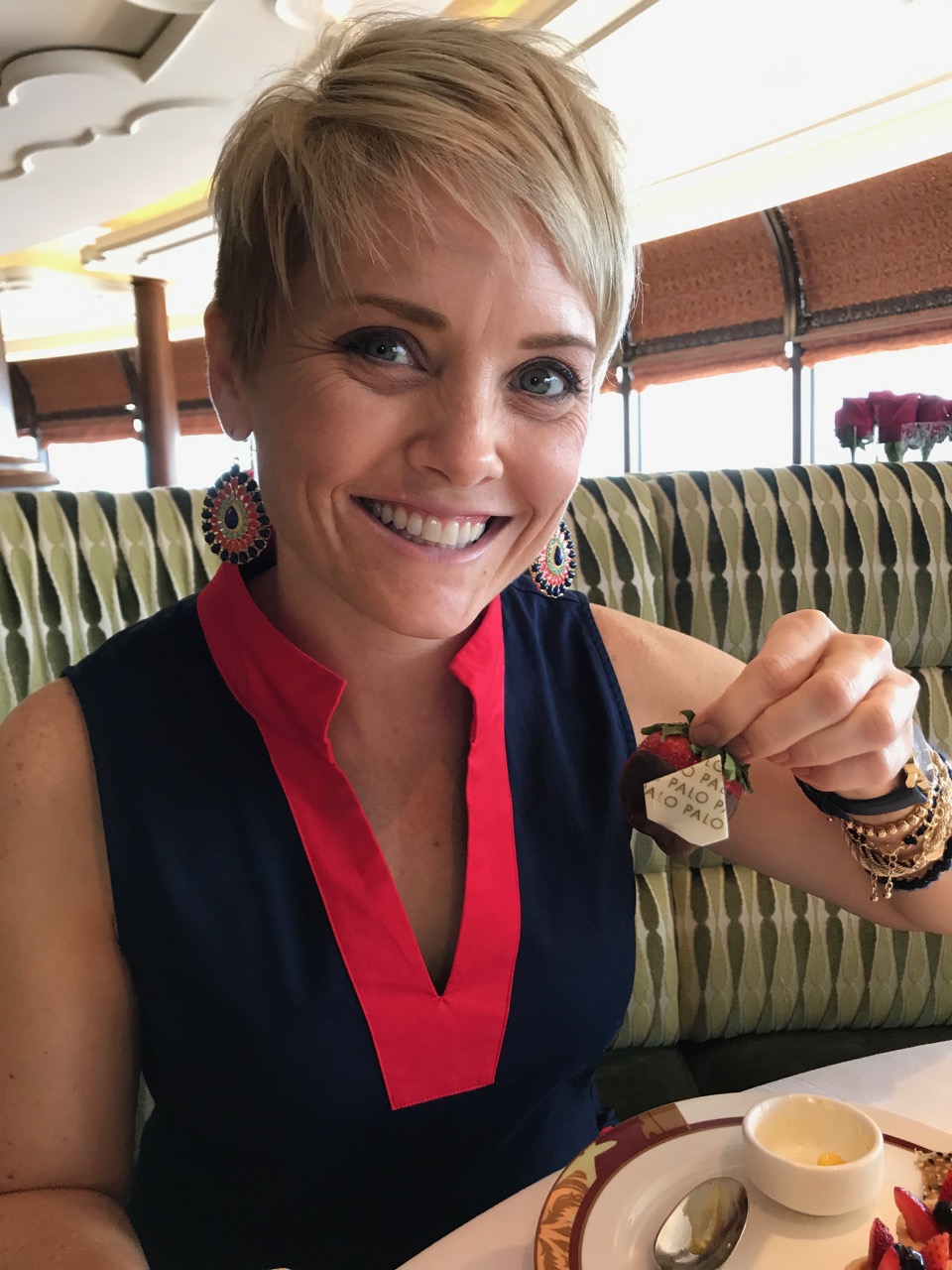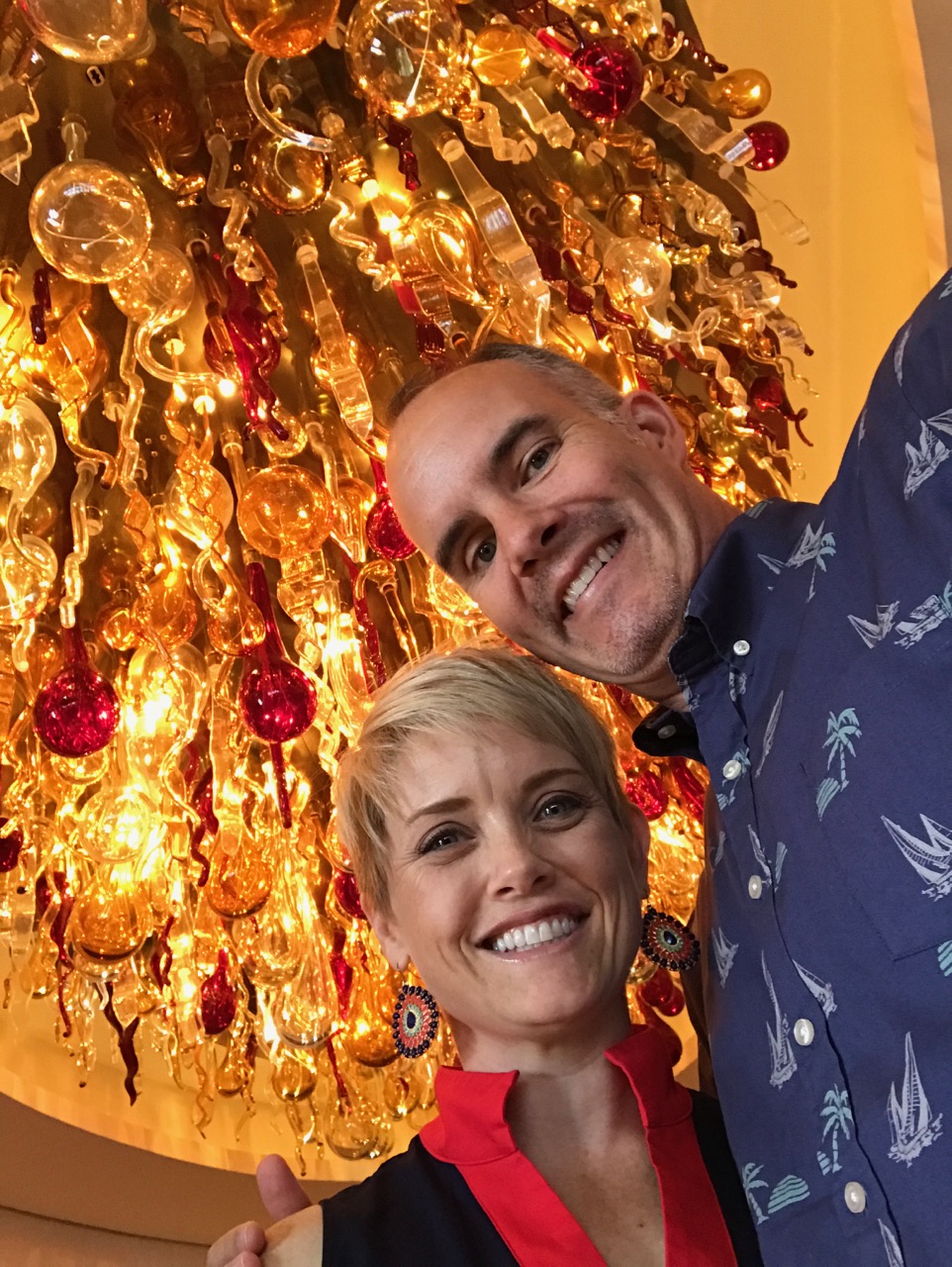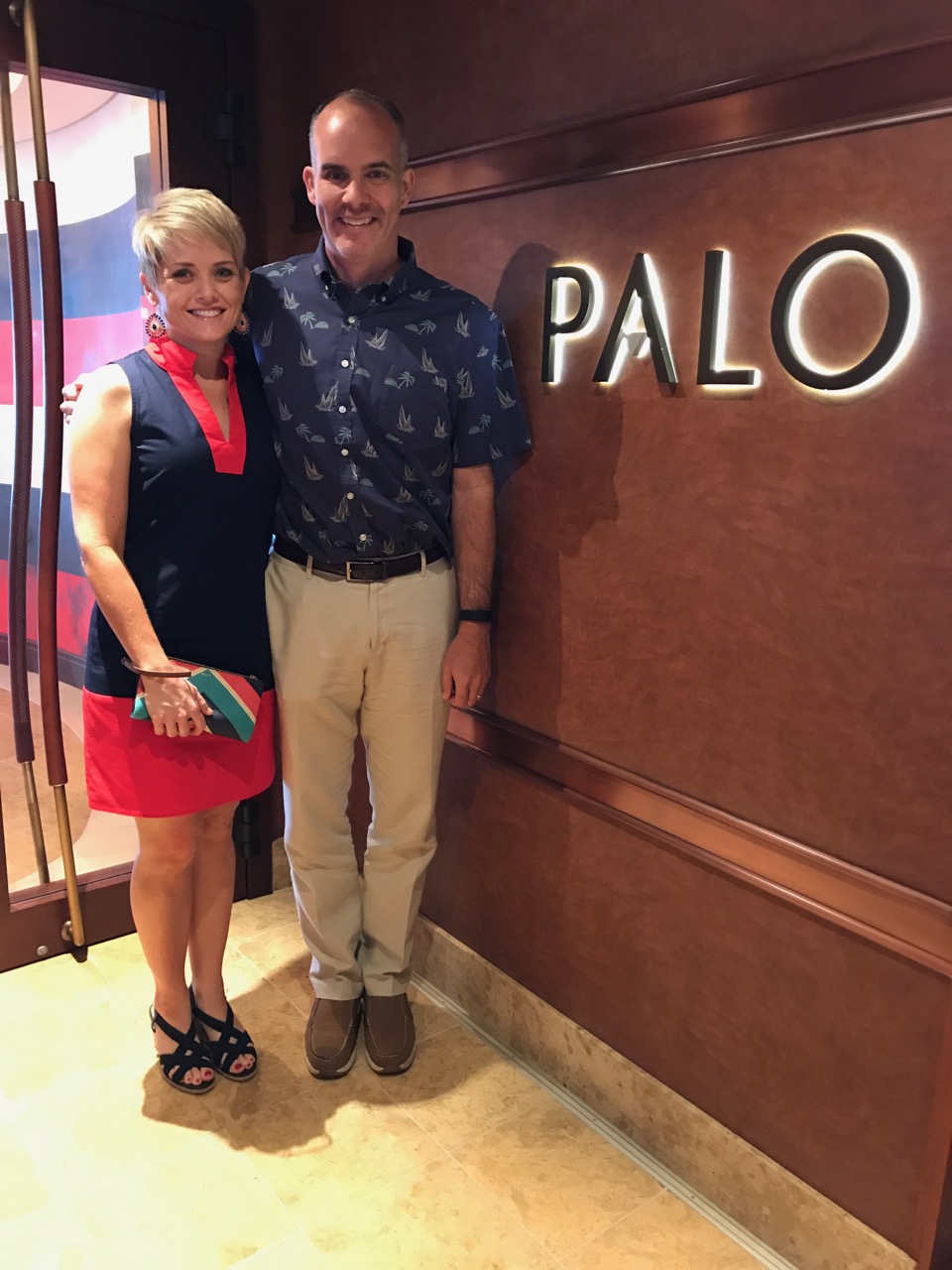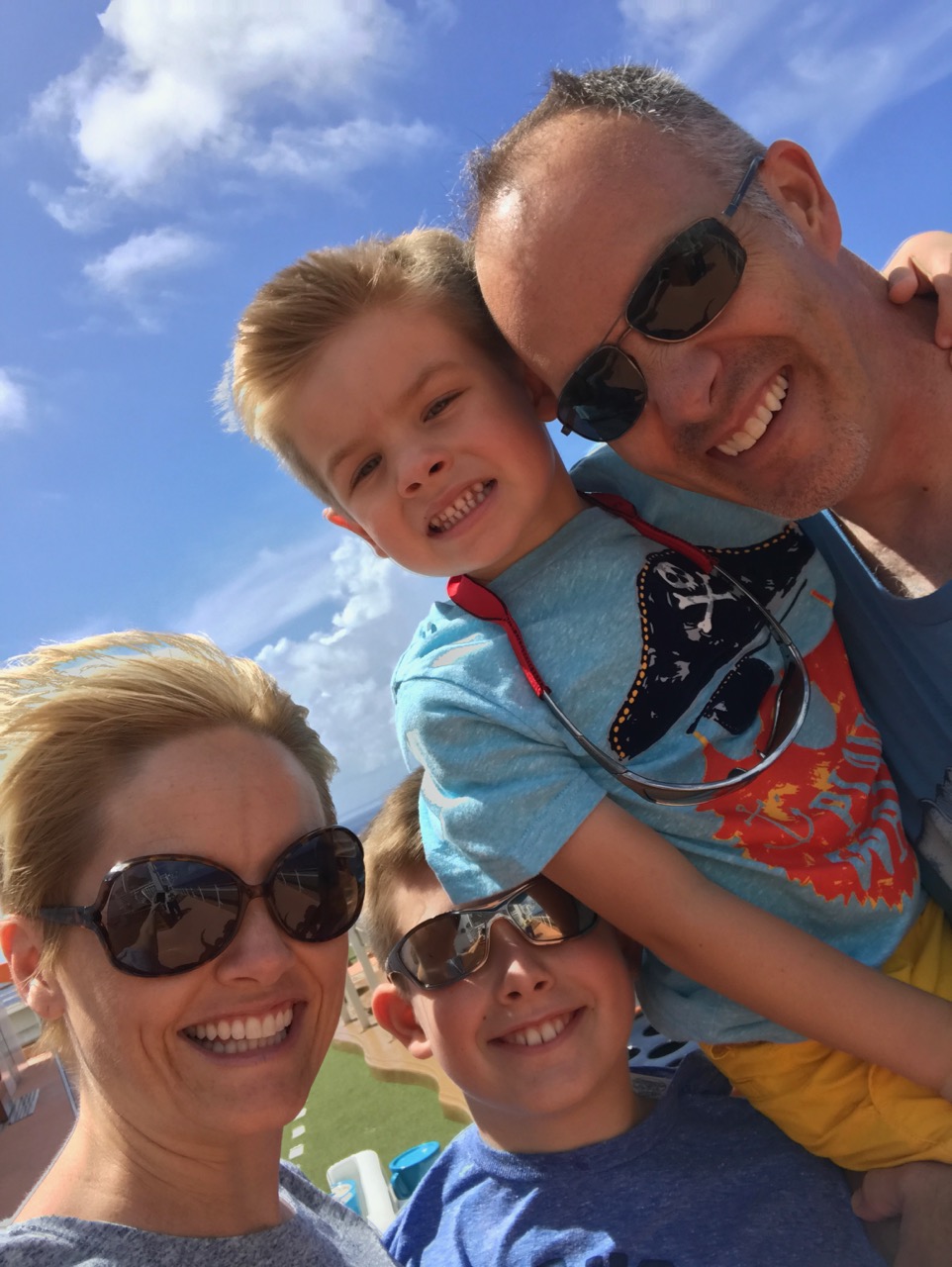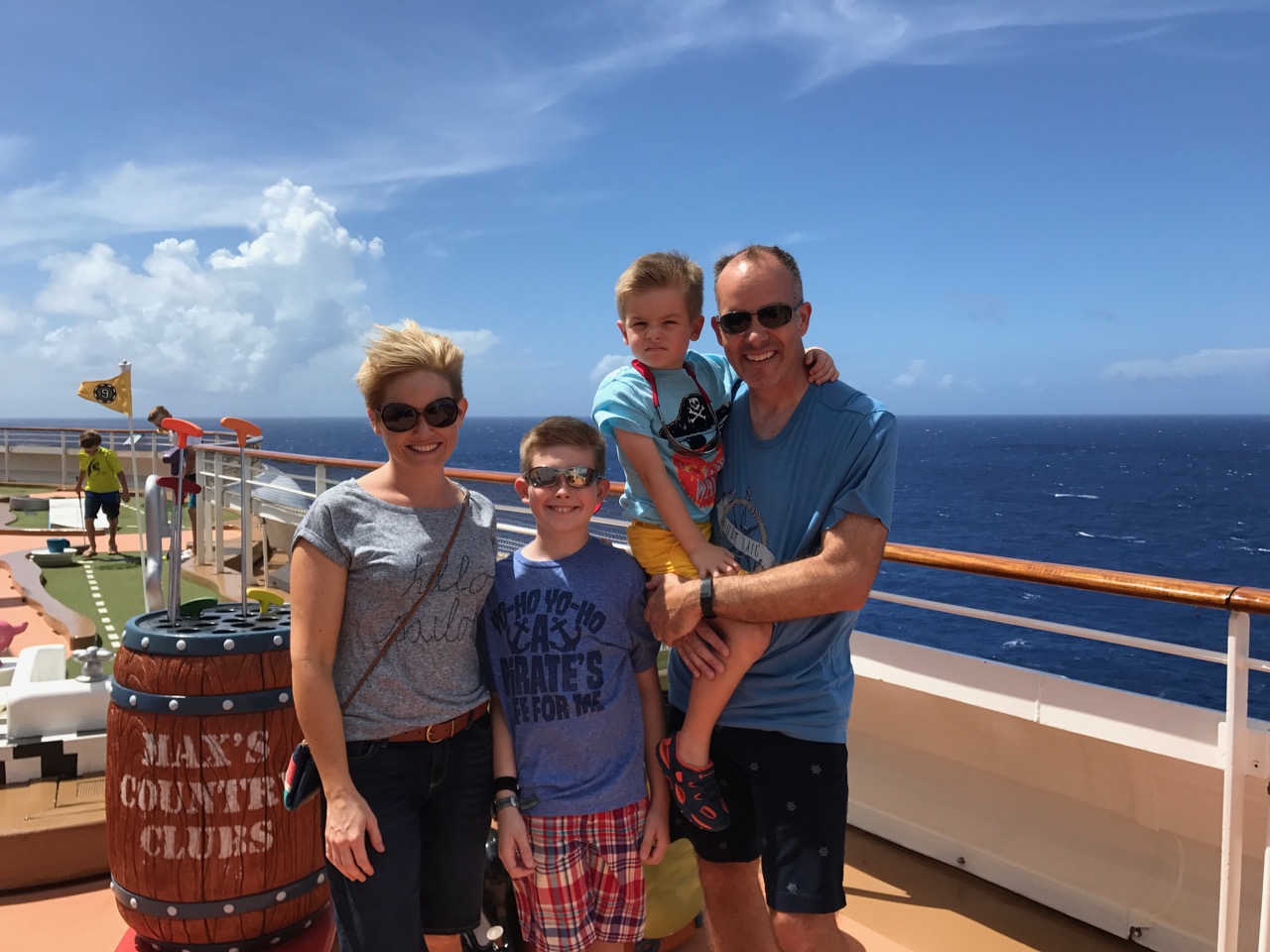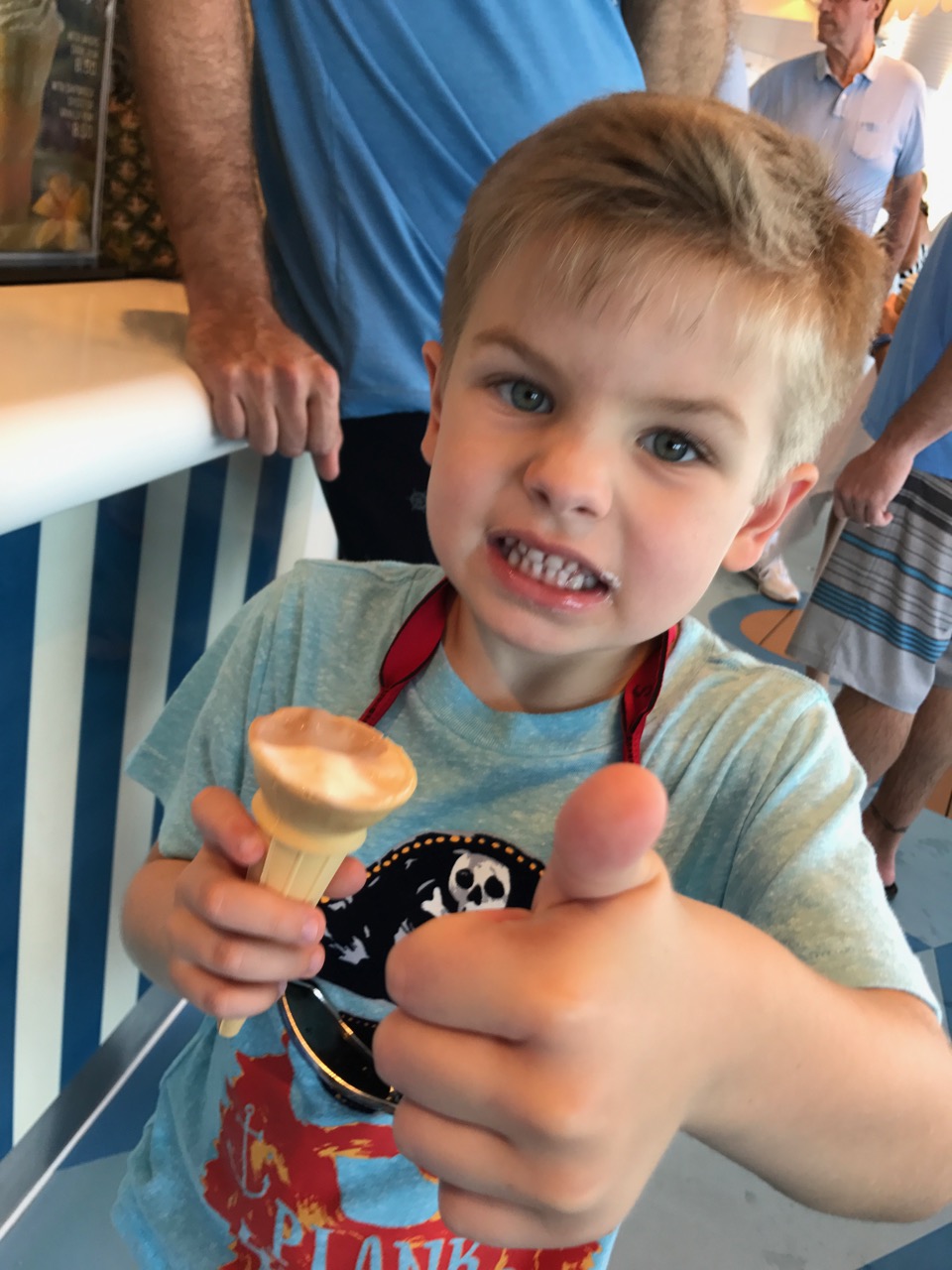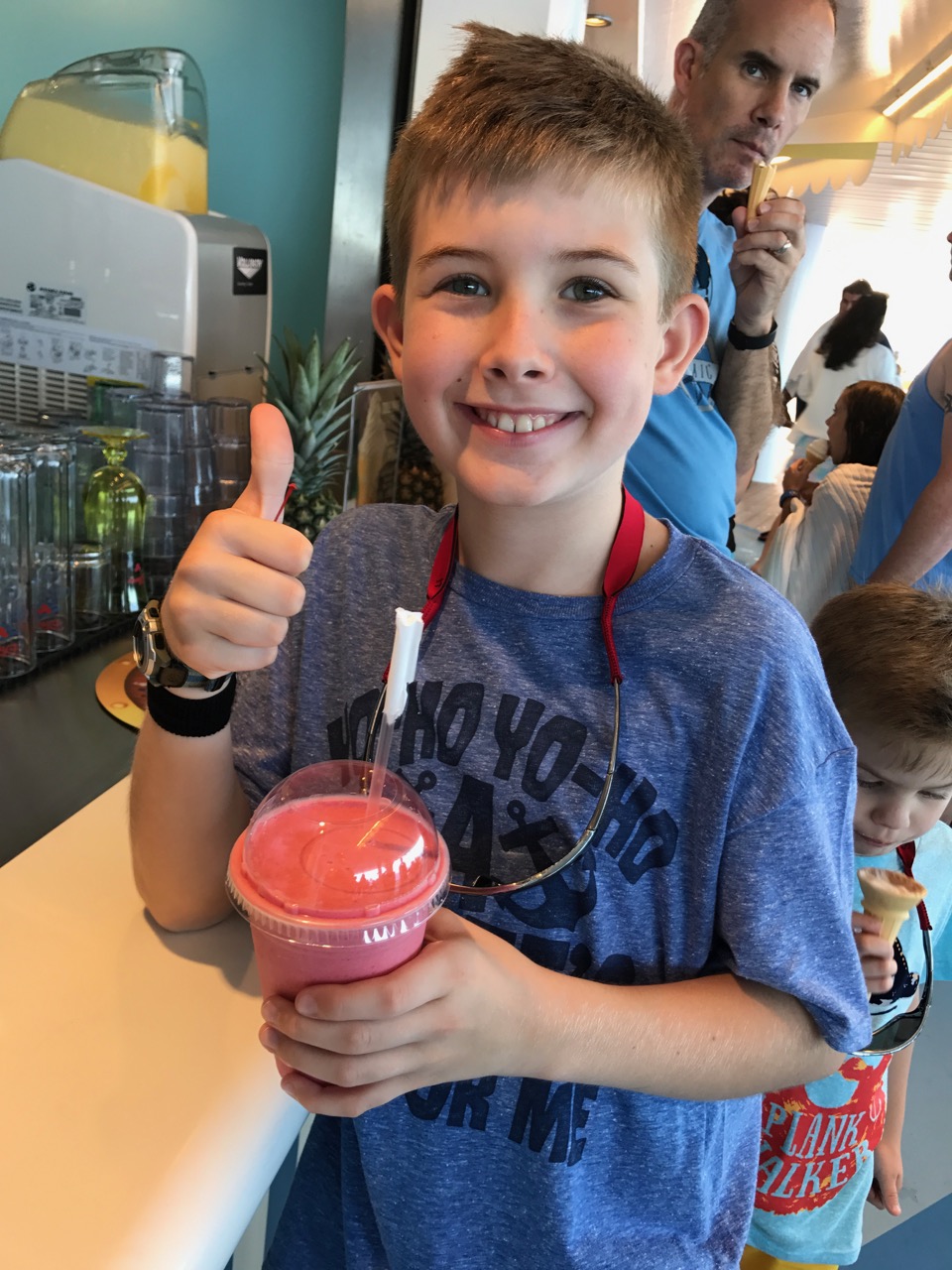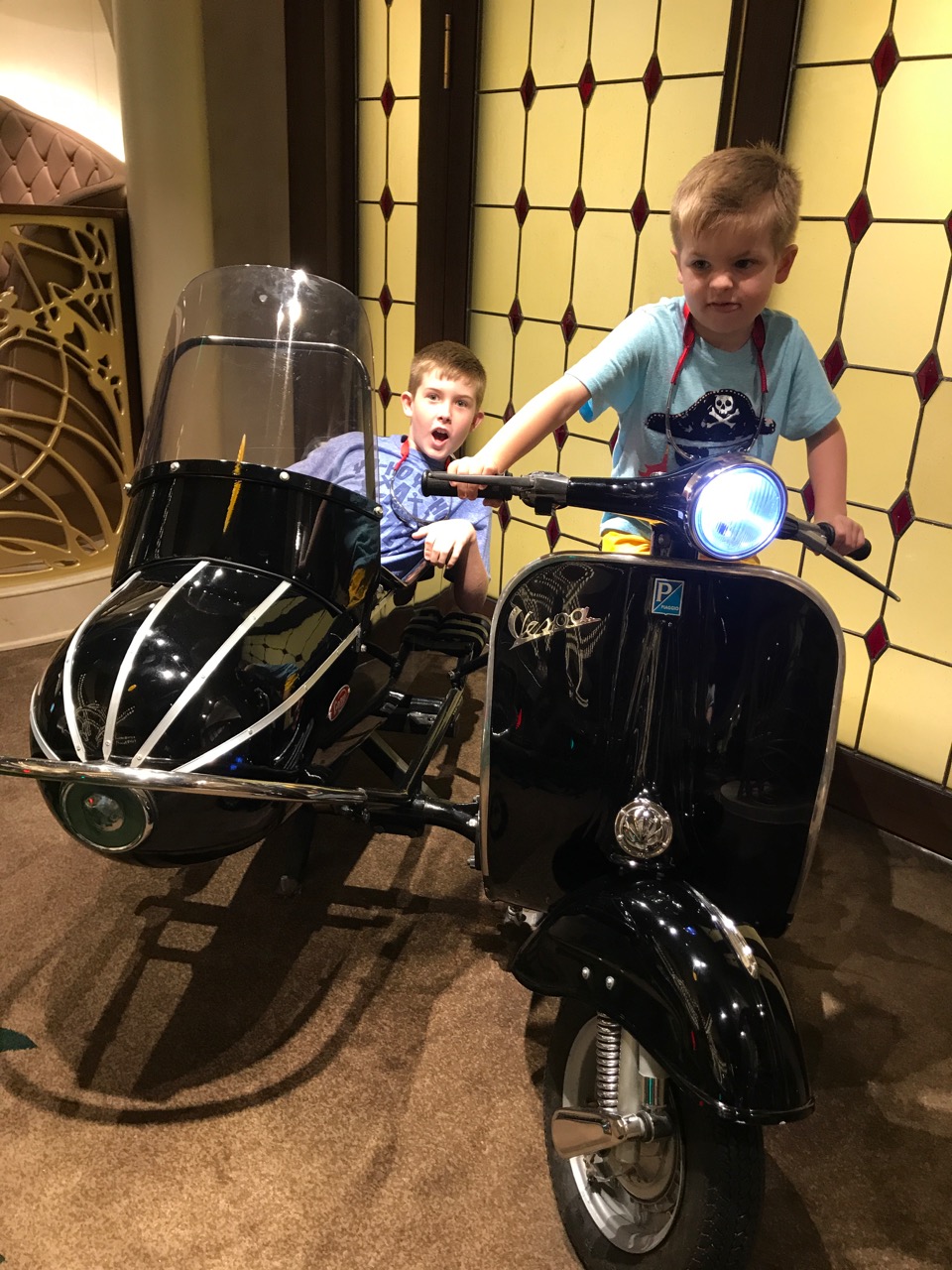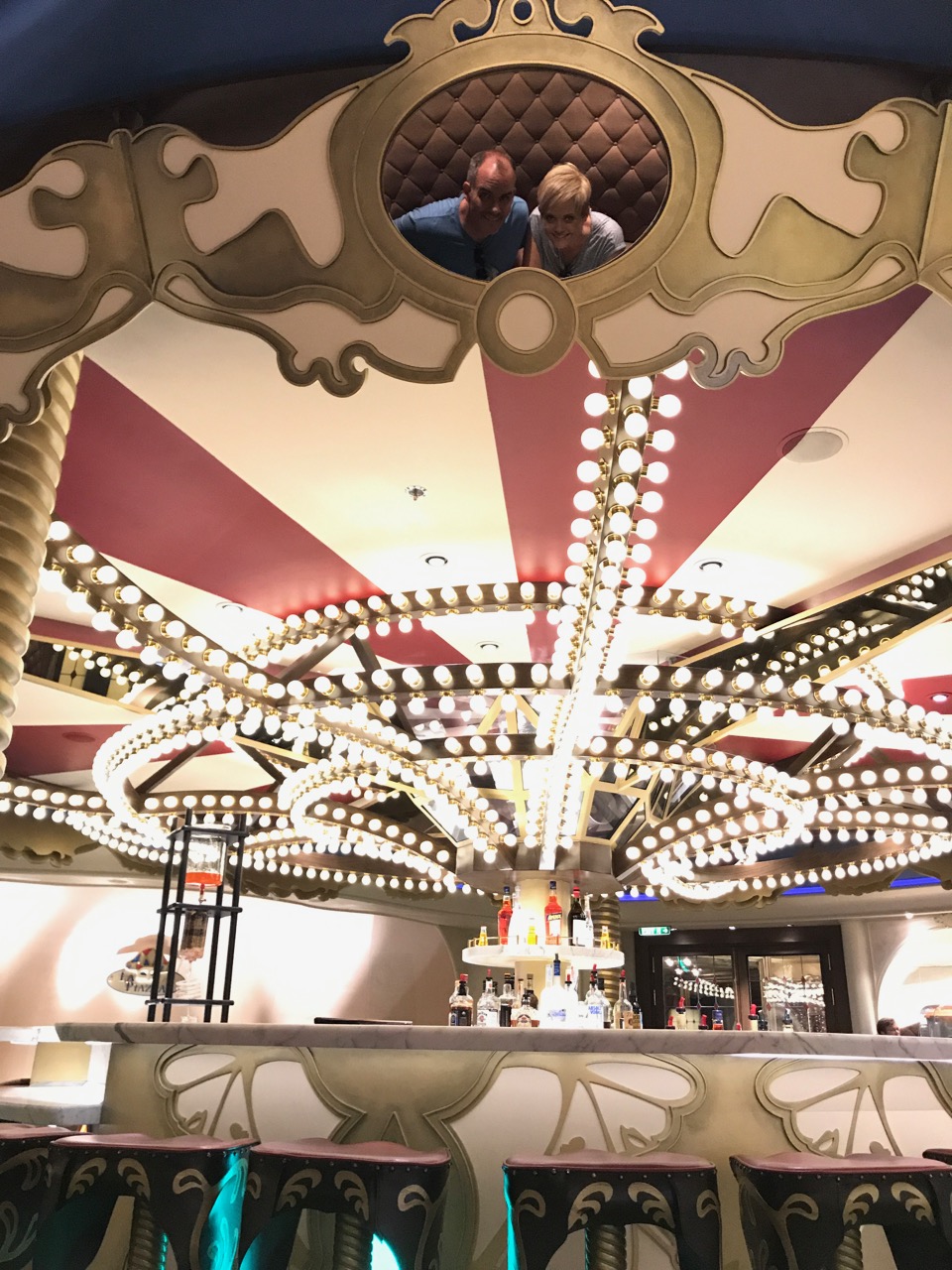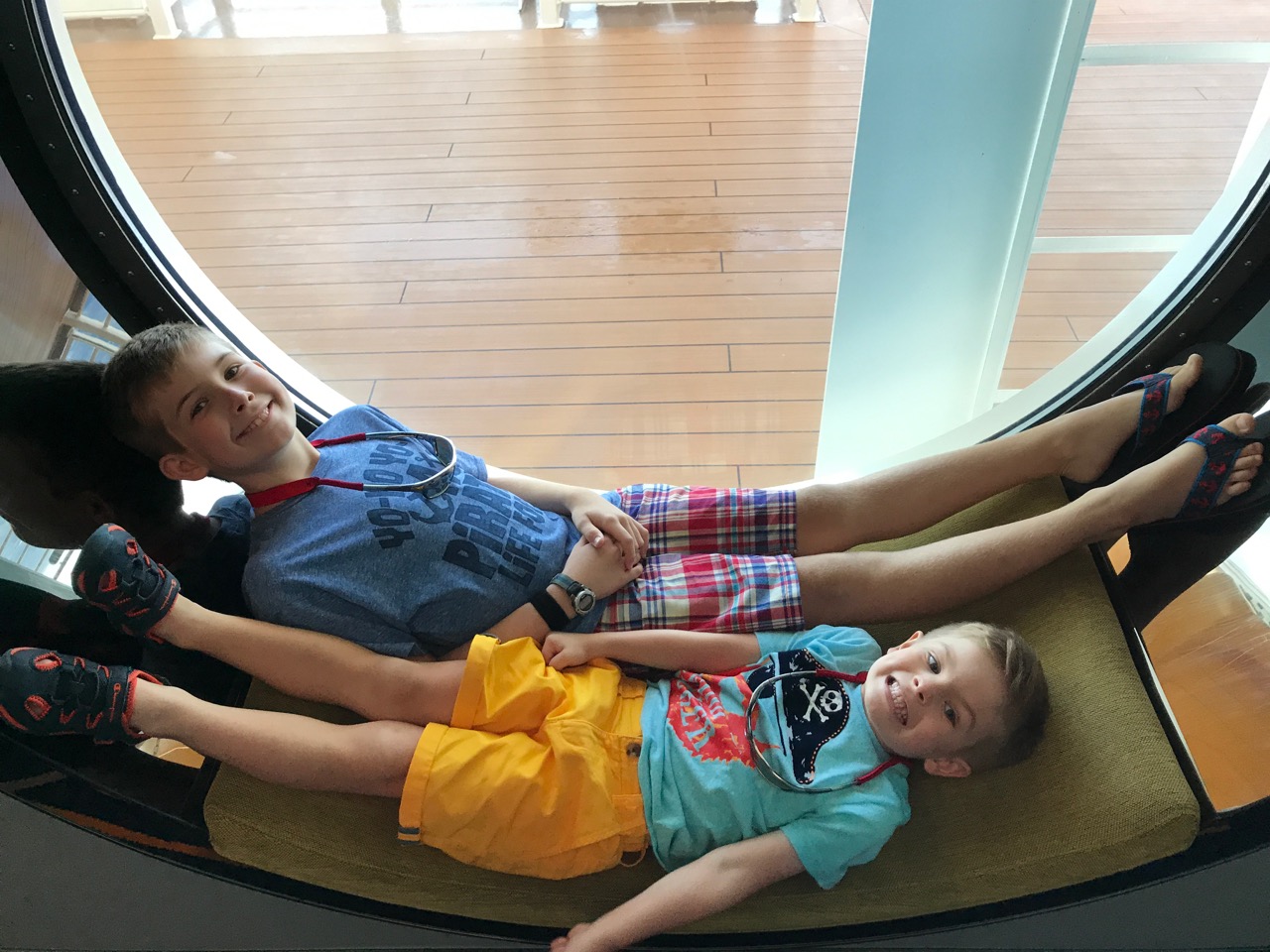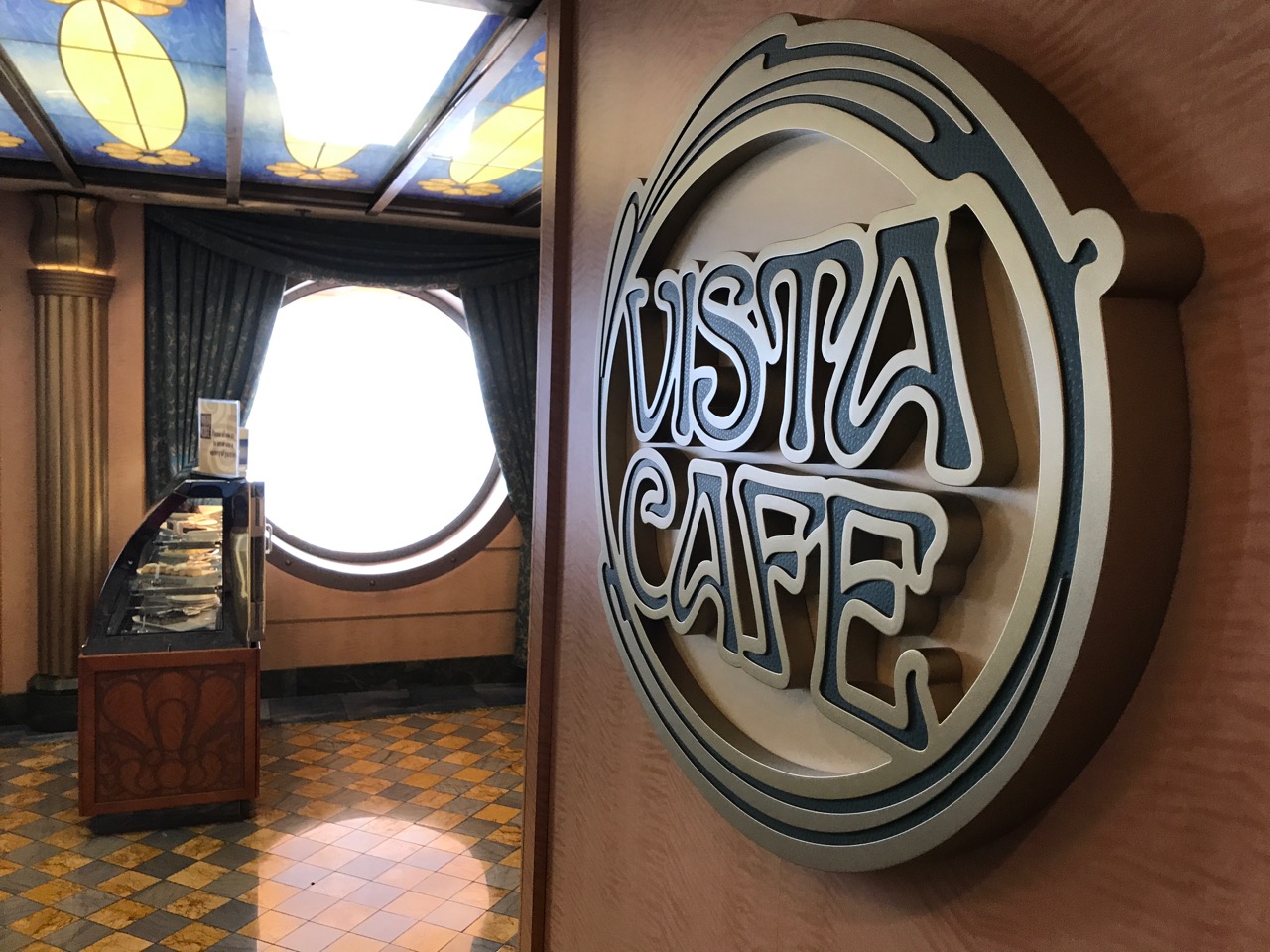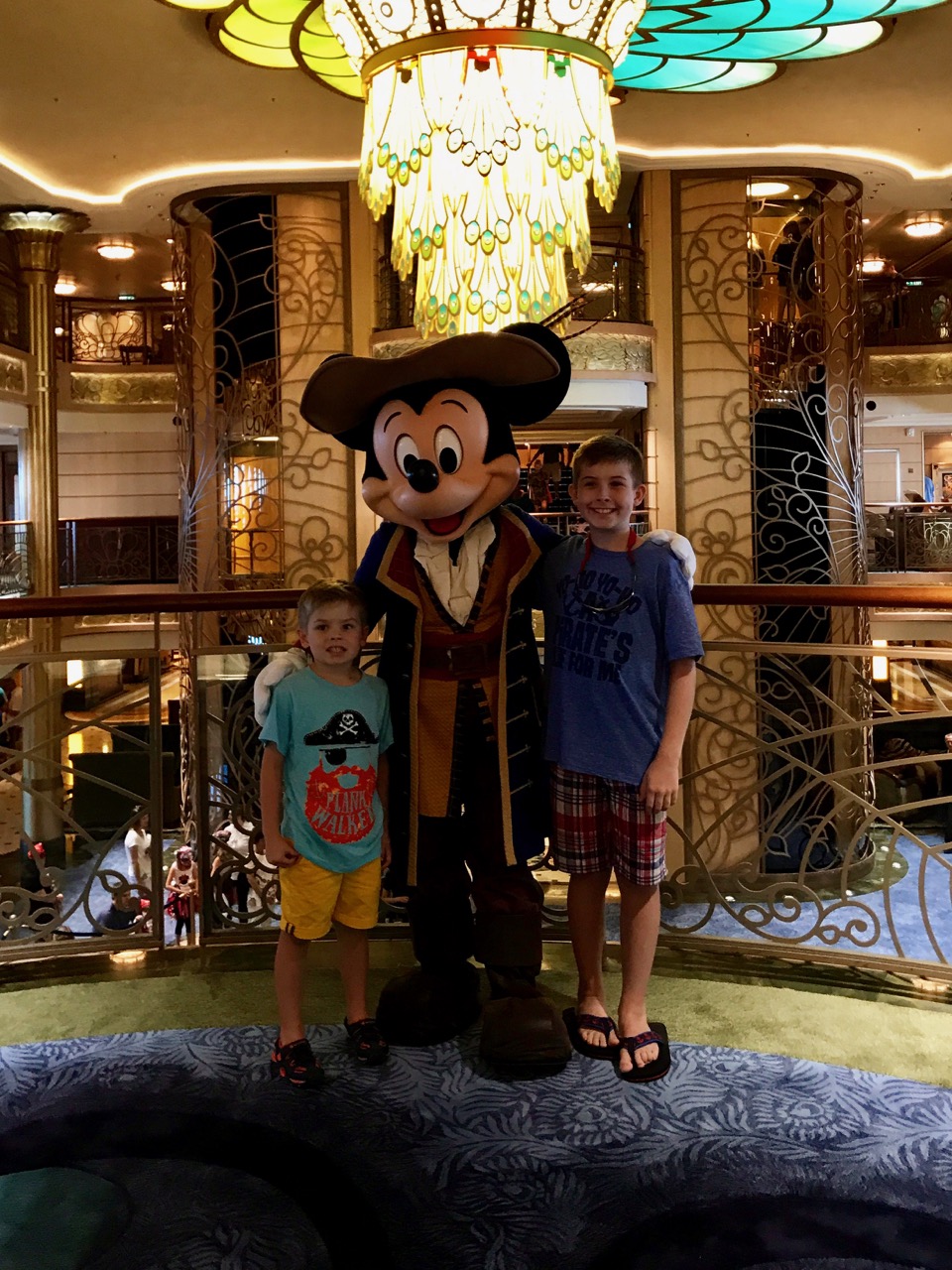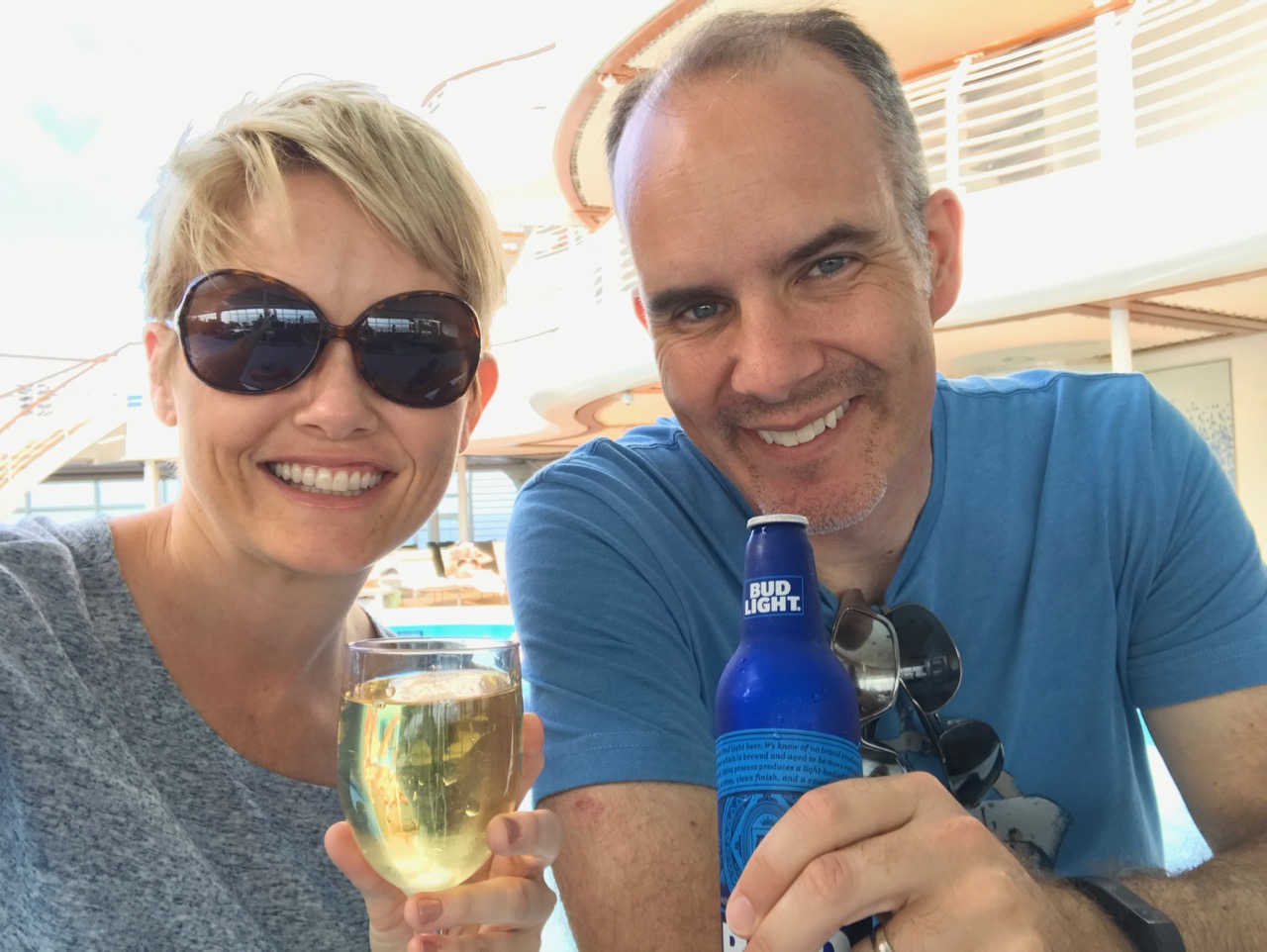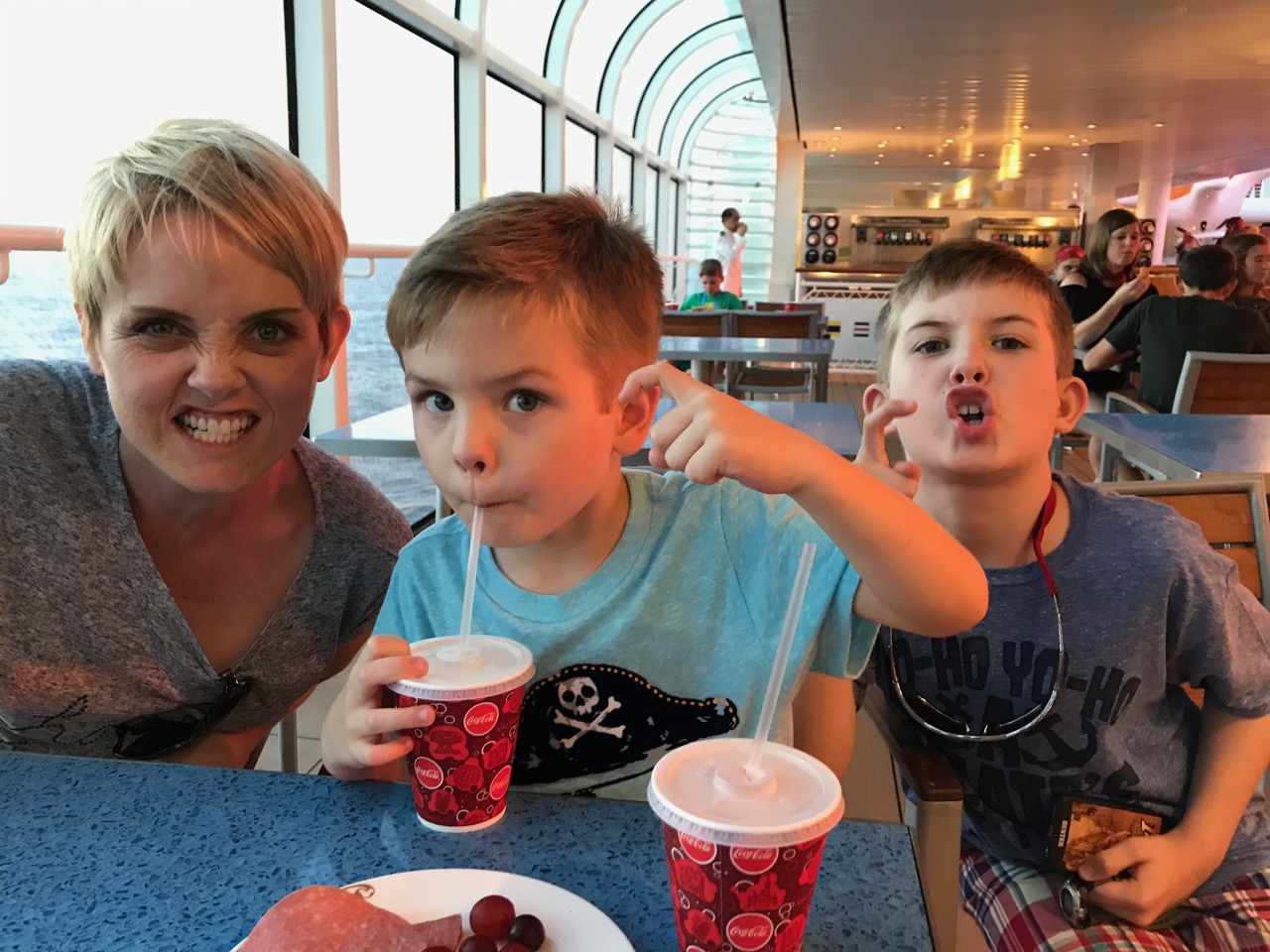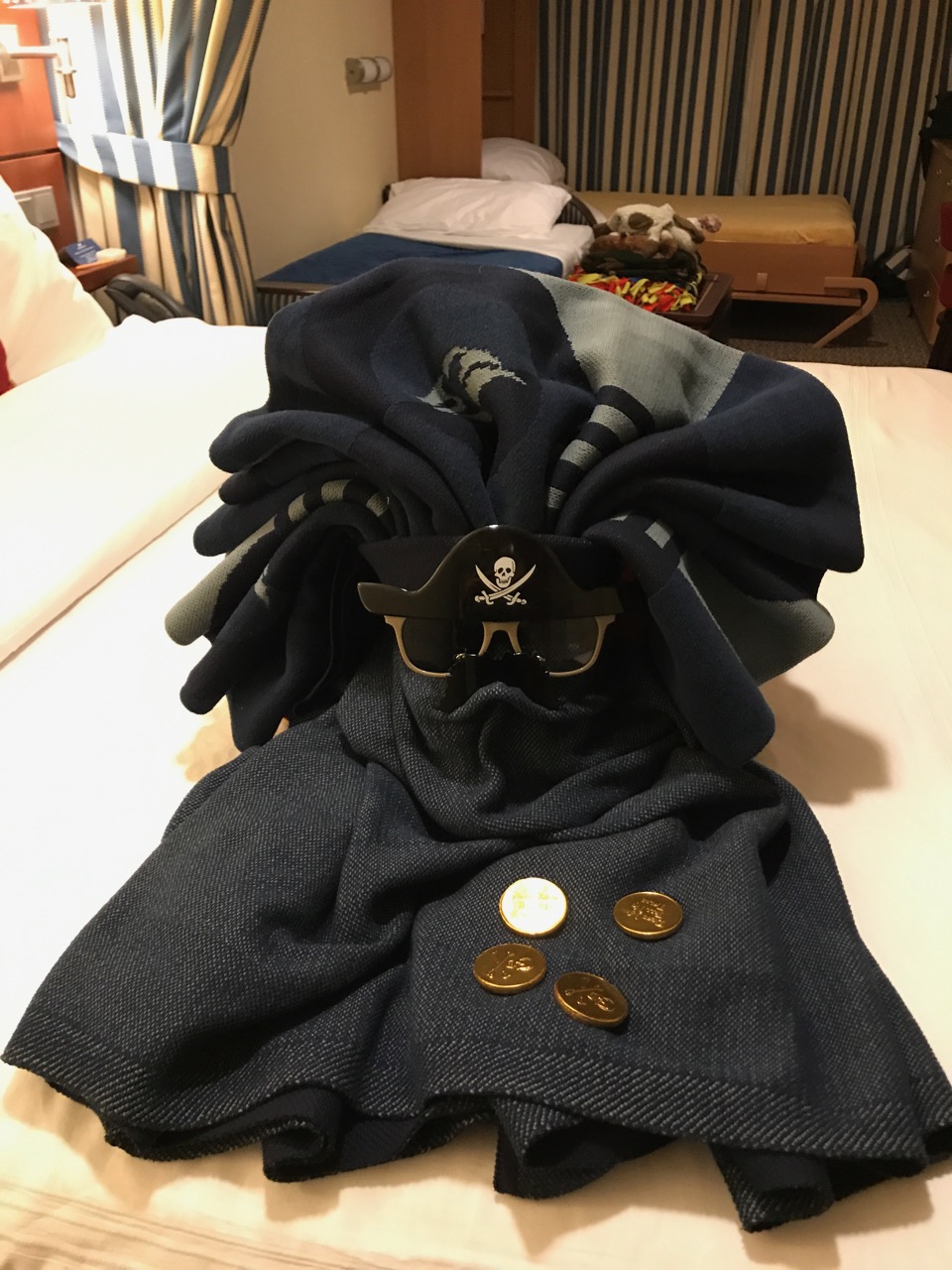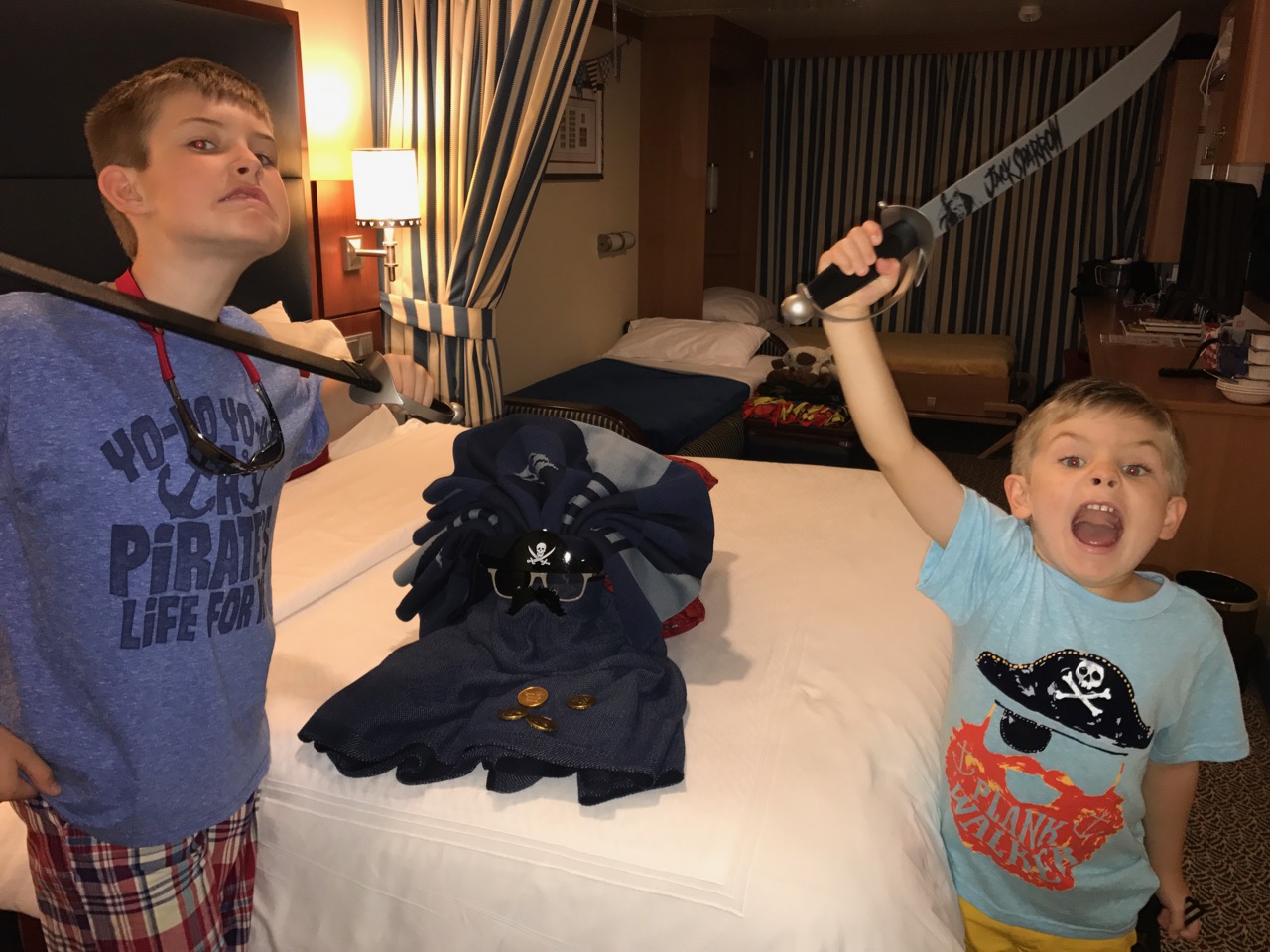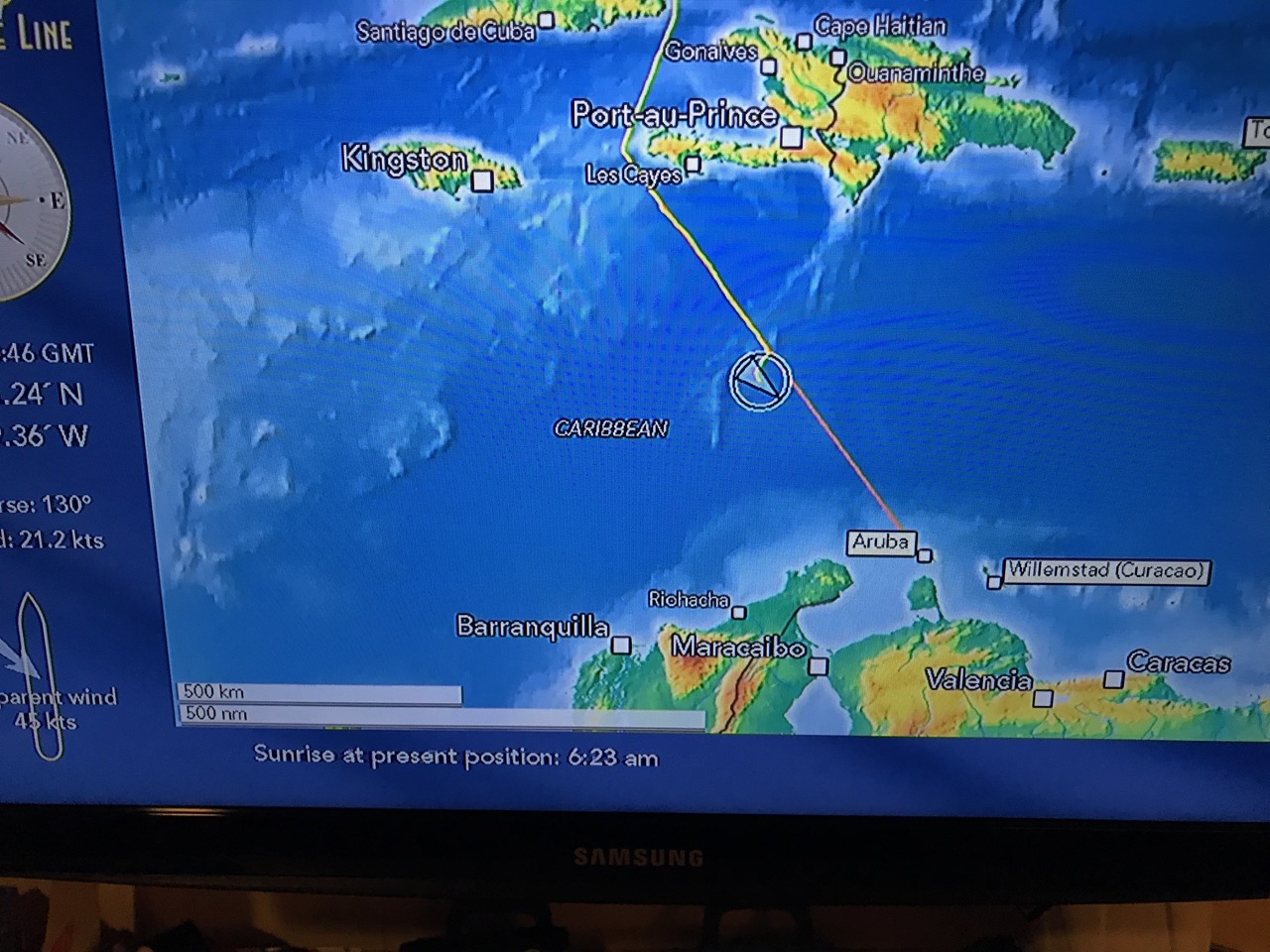 (Visited 15 times, 1 visits today)