After three days at sea, we were eager for the sight of land which came on day four in the form of Tortola in the British Virgin Islands.  We had arrangements set for a shore excursion that included  a morning of exploration (via open air van), beach time, and a little snorkeling.  Although not a destination that we might have sought out via air, the Disney Fantasy was the perfect mode of transportation for our first foray onto the island.
In order to ensure we had enough energy to survive our Tortola exploration, we hit up Cabanas to complete our morning Disney Cruise ritual. In my opinion, the best mornings at Cabanas are those when you have just arrived in port because the view from from the outside dining area is absolutely amazing!  We ate way too much food as usual before making our way to the Buena Vista Theater, which was our meeting location for our Tortola excursion.  The Disney Cruise Line does an amazing job organizing their excursions. Not only do they help to ensure that you understand where you are going and when you need to be back, they also provide great opportunities to experience the local cultures yet provide a safe environment to do so.
Once our group was organized with our group stickers, we made our way off the ship to meet up with our open air van driver who was to provide our tour of the island of Tortola, en route to beautiful Cane Garden Bay for swimming and snorkeling.  There were a few stops along the drive, providing for some beautiful photo opportunities as well as some much needed time away from the tour van, which felt a bit like sitting on warm gummy bears at times.
After about 30 minutes on the road we finally arrive at the Cane Garden Bay beach area, which was absolutely beautiful.  Because we took the early tour, the beach wasn't as busy as I assumed it would be if we had booked the later afternoon tour.  The beach excursion portion of the tour provided some free drink coupons for all that participated which included some premixed island alcoholic drinks for the adults and fruit juice for the kids.  A fun little refreshment break for our swimming and beach time.  Cane Garden Bay also gave us our first real opportunity to try out the new snorkeling gear that we purchased before the trip.  After a few trial runs in the pool over the summer we were snorkeling aficionados ready for sea exploration.  I took the GoPro out into the water and we had a blast capturing videos of each other as well as some of the sea life that we came across (see video at the end of the post).  I would definitely recommend the Cane Garden Bay excursion for families as it was a perfect length of time to see the island and enjoy 90 minutes of beach and swimming.  
The Tortola island excursion ended just in time as we were ready to get back on the ship and enjoy some lunch at Cabanas.  We stayed in our swimming suits because we could see that the Aquaduck was back in operation and Sawyer was excited for his first ride.  During our first two days at sea on the Disney Fantasy, the winds and movement of the ship were too high forcing them to close the Aquaduck, but now that it was in port, all systems were go!  Lunch was delicious and a little less crowded than the previous days, as many people were still out enjoying the island.  This also meant the pool area and Aquaduck were not quite as busy either.
After finishing up our meal we made our way to deck 12 and once again had Sawyer measured to ensure he met the height required (something that they do every day just to be safe.  He got the thumbs up and we headed up the stairs!  As I have become the typical nerd dad, I was ready with my GoPro and head strap to capture Sawyer's first Aquaduck experience (see video below).  As you can tell by the video, Sawyer (and his dad) absolutely loved the water ride and was ready to go right back up again for another ride. 
 After enjoying another spin the the Aquaduck, as well as some time on the pool deck, the family was ready to be out of swimming suits and cleaned up from the beach sand from Tortola.  We headed back to the room to shower and chill for a bit before the boys agreed they wanted to go the Oceaneer Club and the adults were more than ready for a drink at the Palo bar.  Since the ship was still in port we got to enjoy our beverages overlooking the beautiful Tortola island.  I set up the GoPro on the back railing and captured the time lapse video of the island below, as we set sail for our next port, St. Thomas.
We waved goodbye to Tortola in the distance, finished up our beverages, and made our way back to the Oceaneer Club to pick up the boys.  Sawyer was eager to try his hand at another Midship Detective Agency game before we needed to get dressed and ready for our pirate night activities.  I attribute his new found love of the Muppets to this game!
The next activity of the night that the boys were excited for was the headline show in the Walt Disney Theater, Magic Dave.  Hunter has been in love with the Disney Cruise magic shows ever since he saw Mike Super on the Disney Dream.  He since has started watching the Carbonaro Effect and shares every 9-year old's love of magic.  Tonight was Magic Dave who was very entertaining, sharing some fun magic along with his comedy which couldn't have been more perfect for the boys.  The boys left the show laughing and quoting the highlights as they got the chance to get a photo with Magic Dave outside the theater after the show.
We still had a little time before dinner so we headed to deck four midship to check out the snacks at the Vista Cafe, our favorite snack location on the ship.  We followed our snack with a walk around deck four to enjoy the ocean air.  Our deck four walk took us to the aft of the ship, just in time to make our 8:15 dinner at Animators Palette.
The dinner was a lot of fun as many Guests were dressed up in their pirate gear and having a good time.  Disney was thoughtful enough to offer a light-up pirate themed cup for $9 each that the boys just had to have.  Earlier in the day we had run into Hunter's (and our) friends Carl and Linda, a married couple who used to work at Disney Vero Beach Resort and treat Hunter like a king every time we stayed there!  Hunter used to bring his toy snakes with him everywhere.  During a few of our visits to Vero, Carl was so nice to take a merchandise box, put some tissue paper in it, poke holes in the top, and give it to Hunter as a snake cage.  We have loved them ever since.  (And I believe Hunter may still have one of these cages in his closet!)  During dinner, they stopped by our table to say hello and grab a photo.  We were able to connect with them on Facebook after the trip, which was awesome since they no longer work in Vero, so we were so happy to fortuitously run into them!  Dinner was yummy, but Sawyer's lack of sleep was catching up to him and he fell asleep at the table.
After our long day we agreed to retire to the room where Stateroom Santa brought the boys some Disney pins.  Another exciting day ahead as the Disney Fantasy will be docked at St. Thomas and we booked the Coral World excursion.  Looking forward to another fun day ahead!  I put together a video of highlights of the entire day below.
If you enjoy our content, please share it on your favorite social media channels or leave us a comment below. If you want to follow along with our adventures simply provide your email below to subscribe to our mailing list.
Hayesvision.com Email List
Disney Fantasy Eastern Caribbean Cruise – Tortola Photos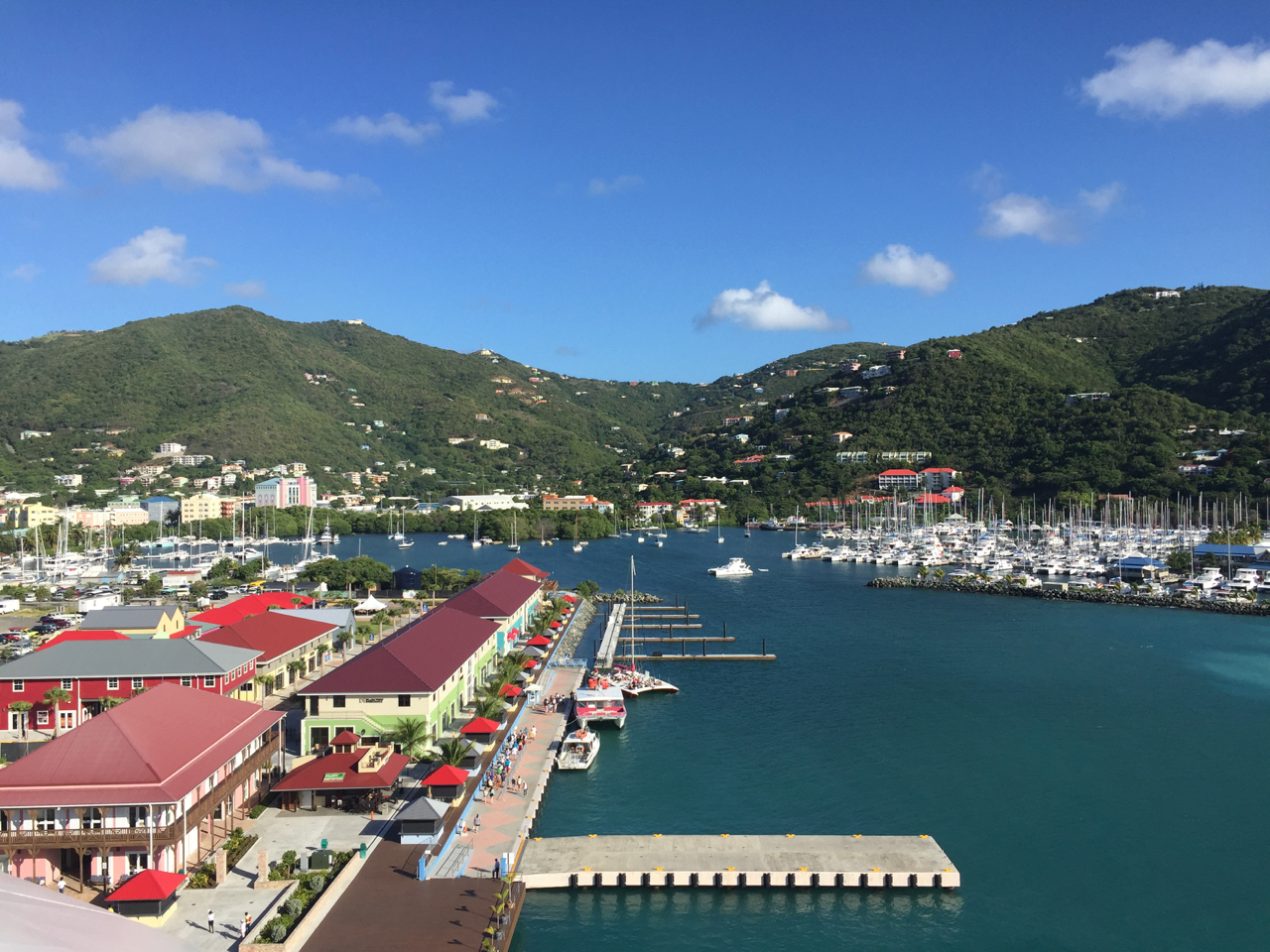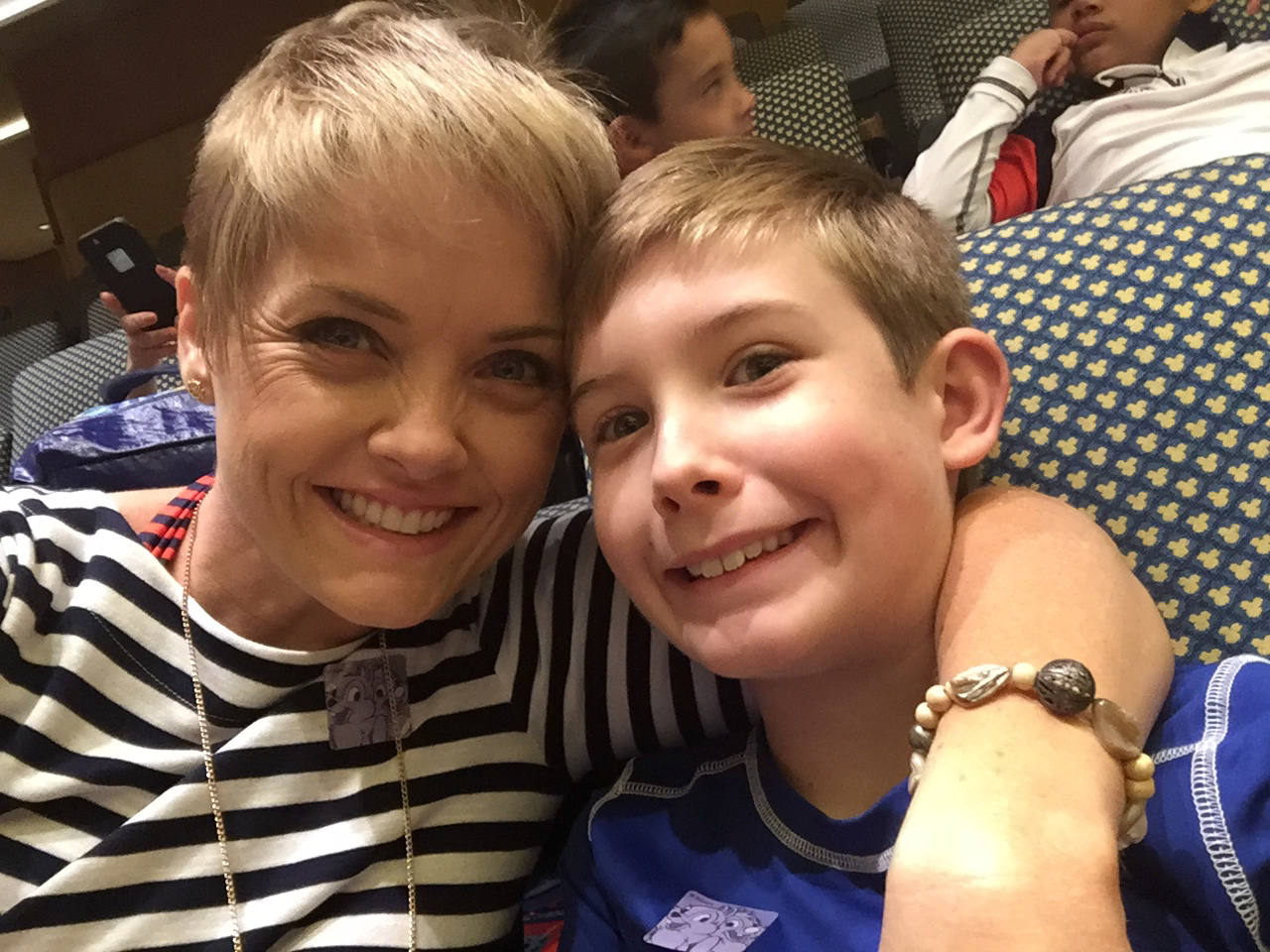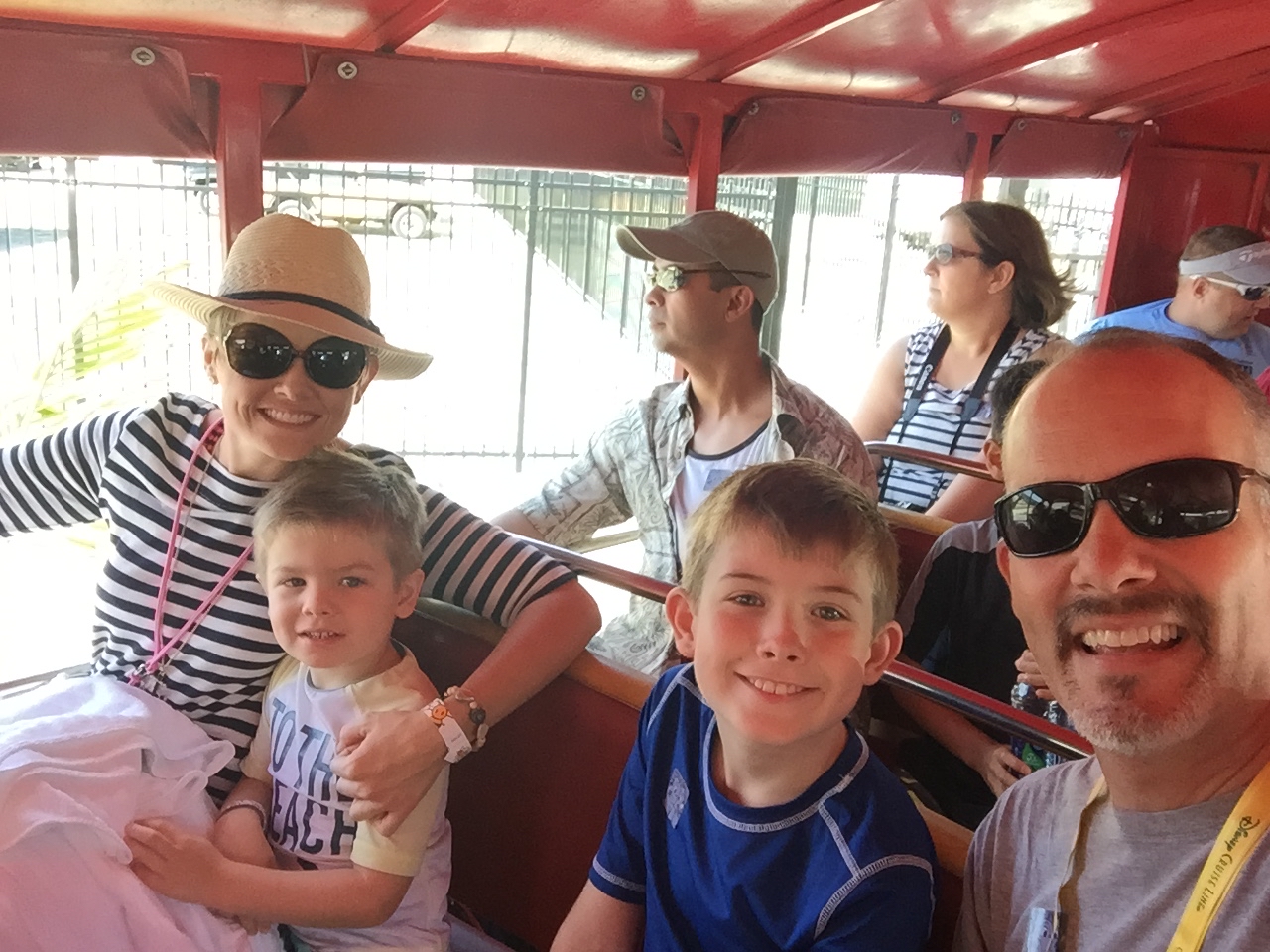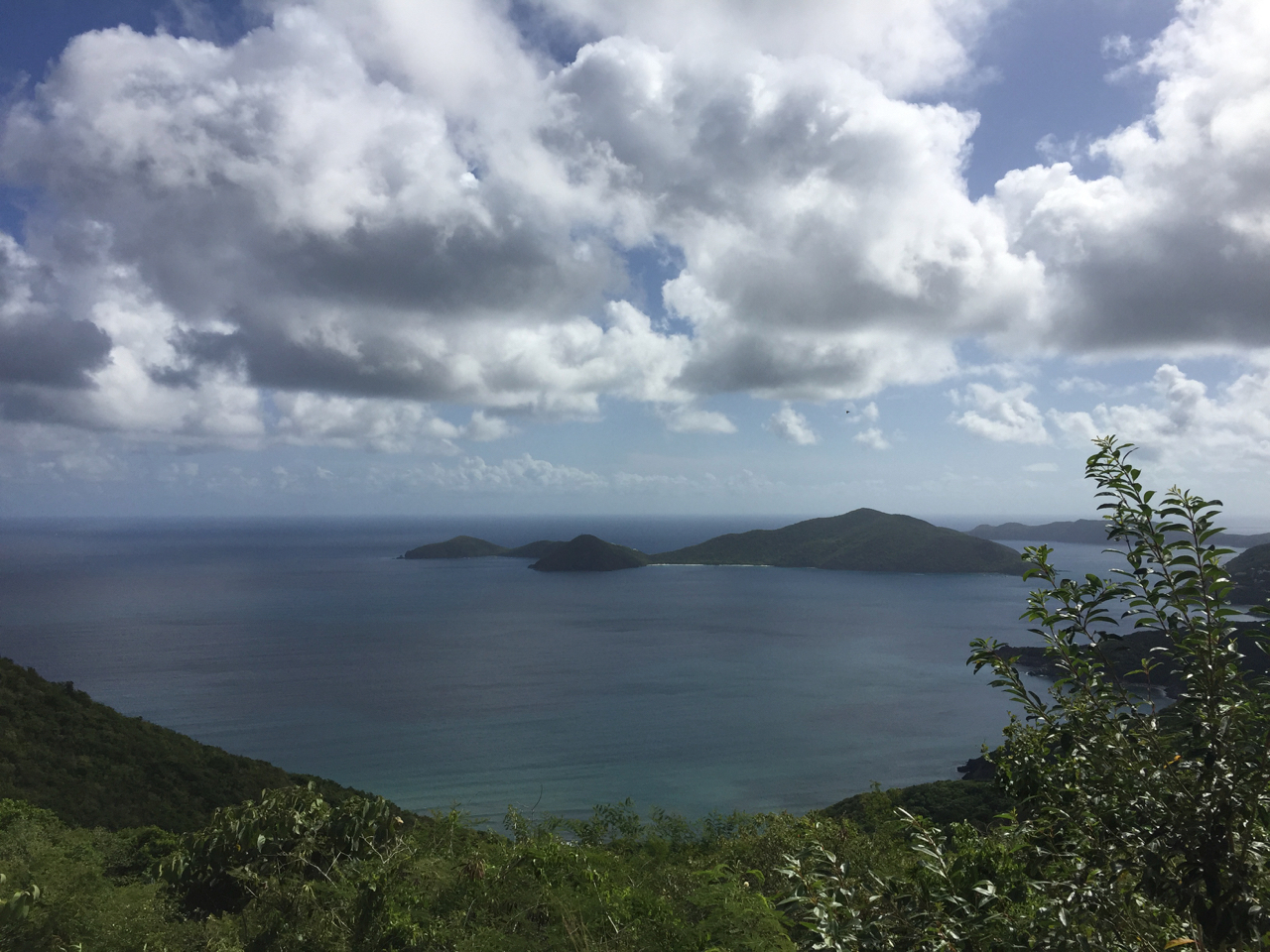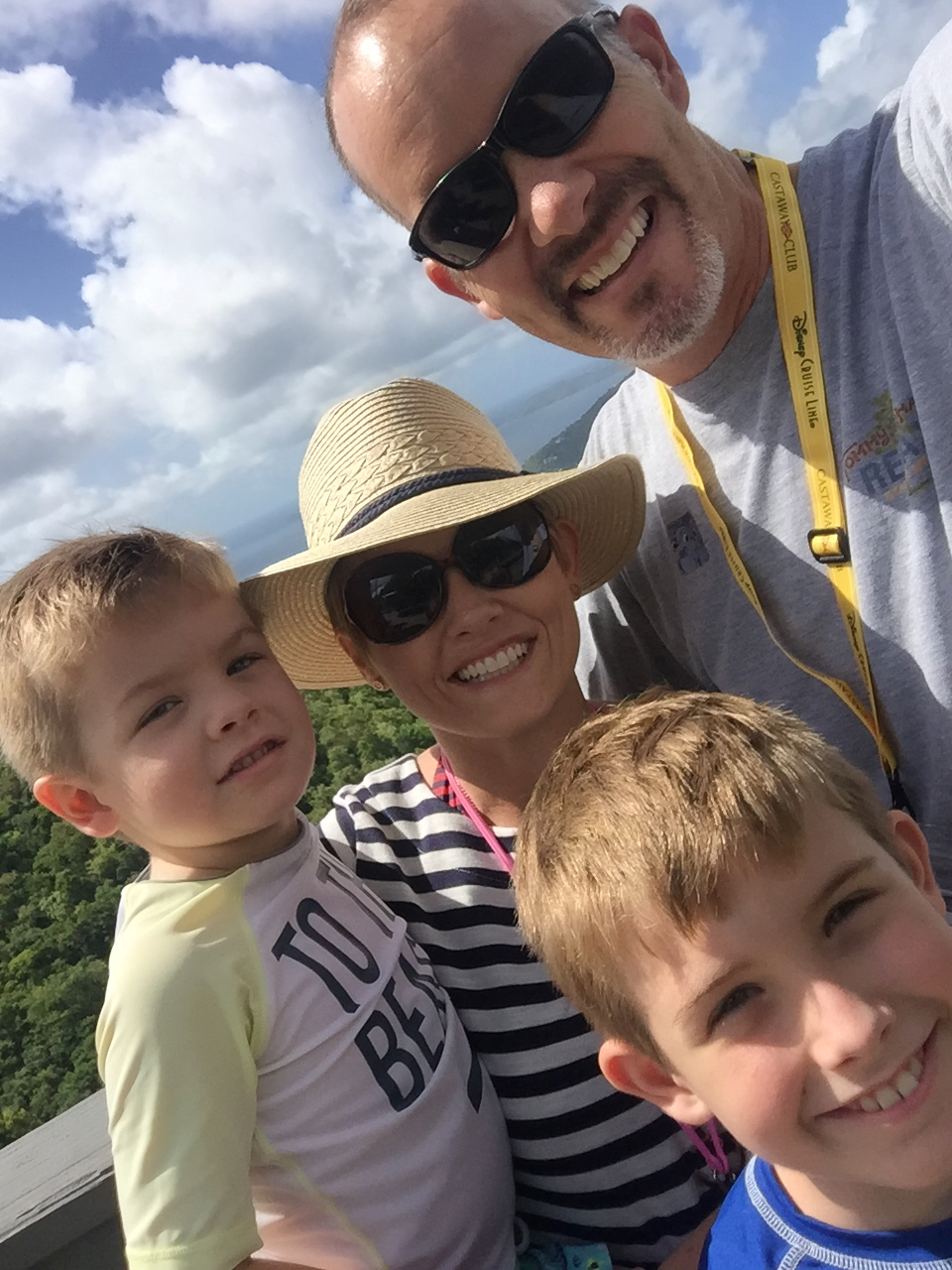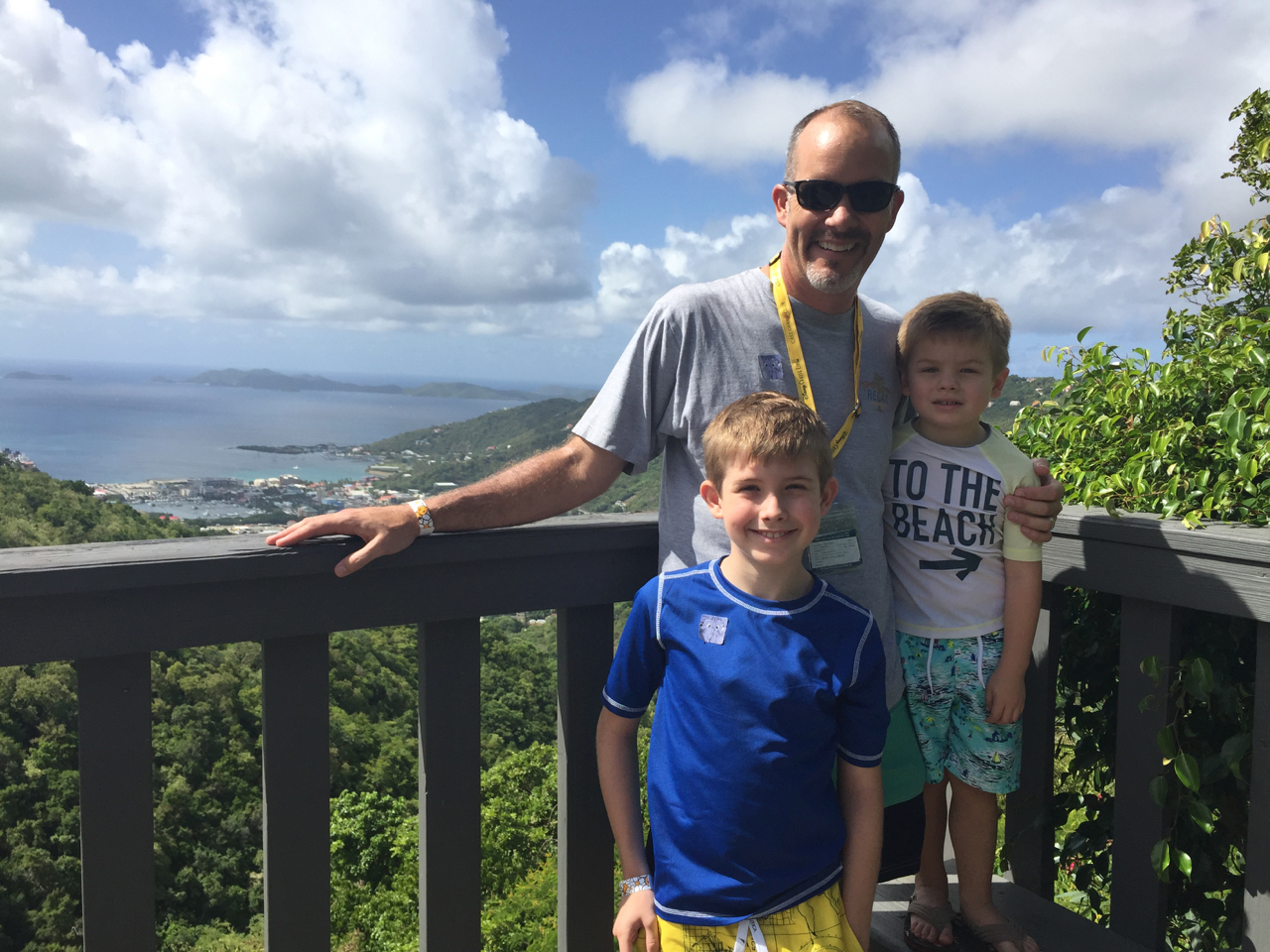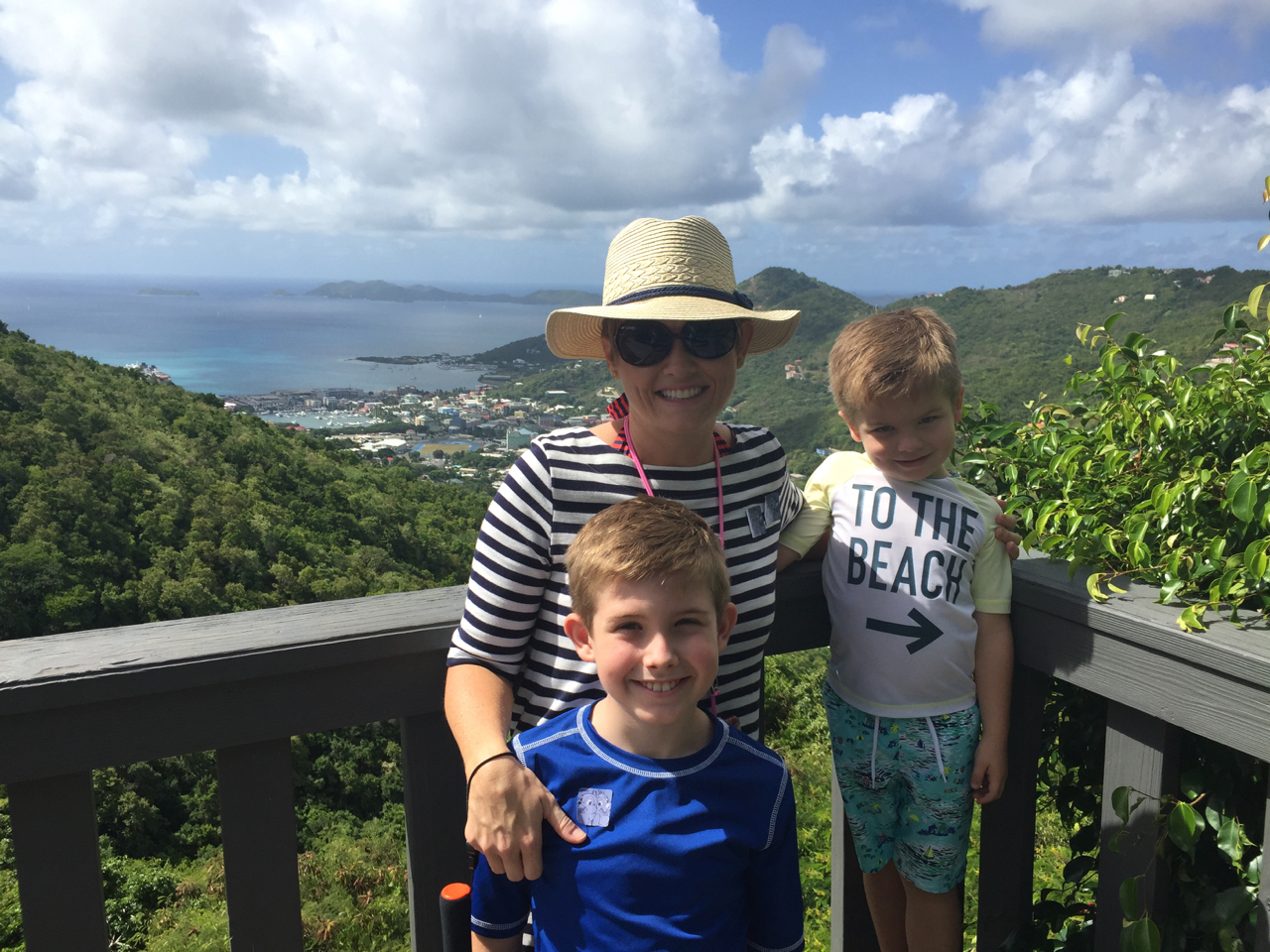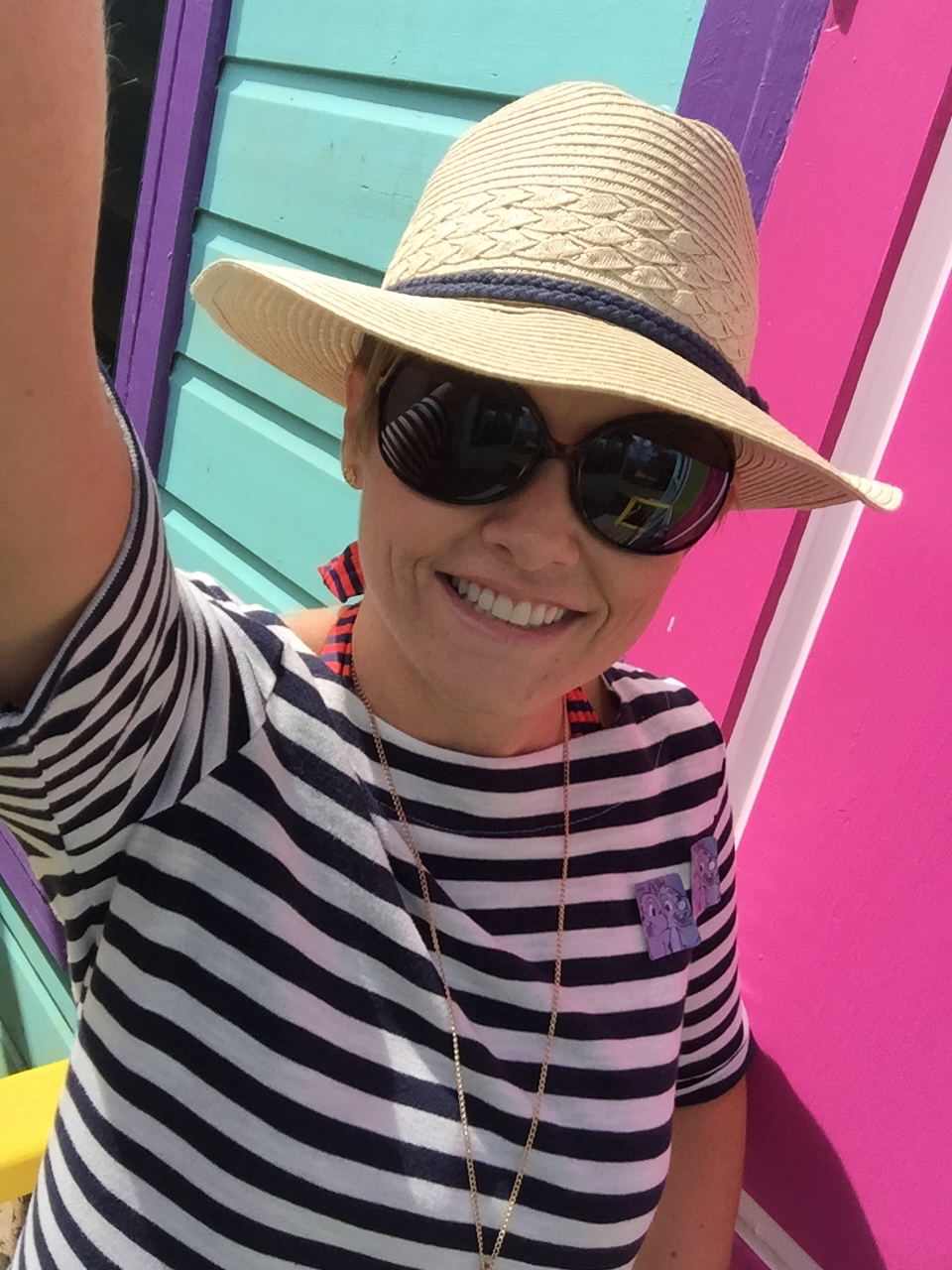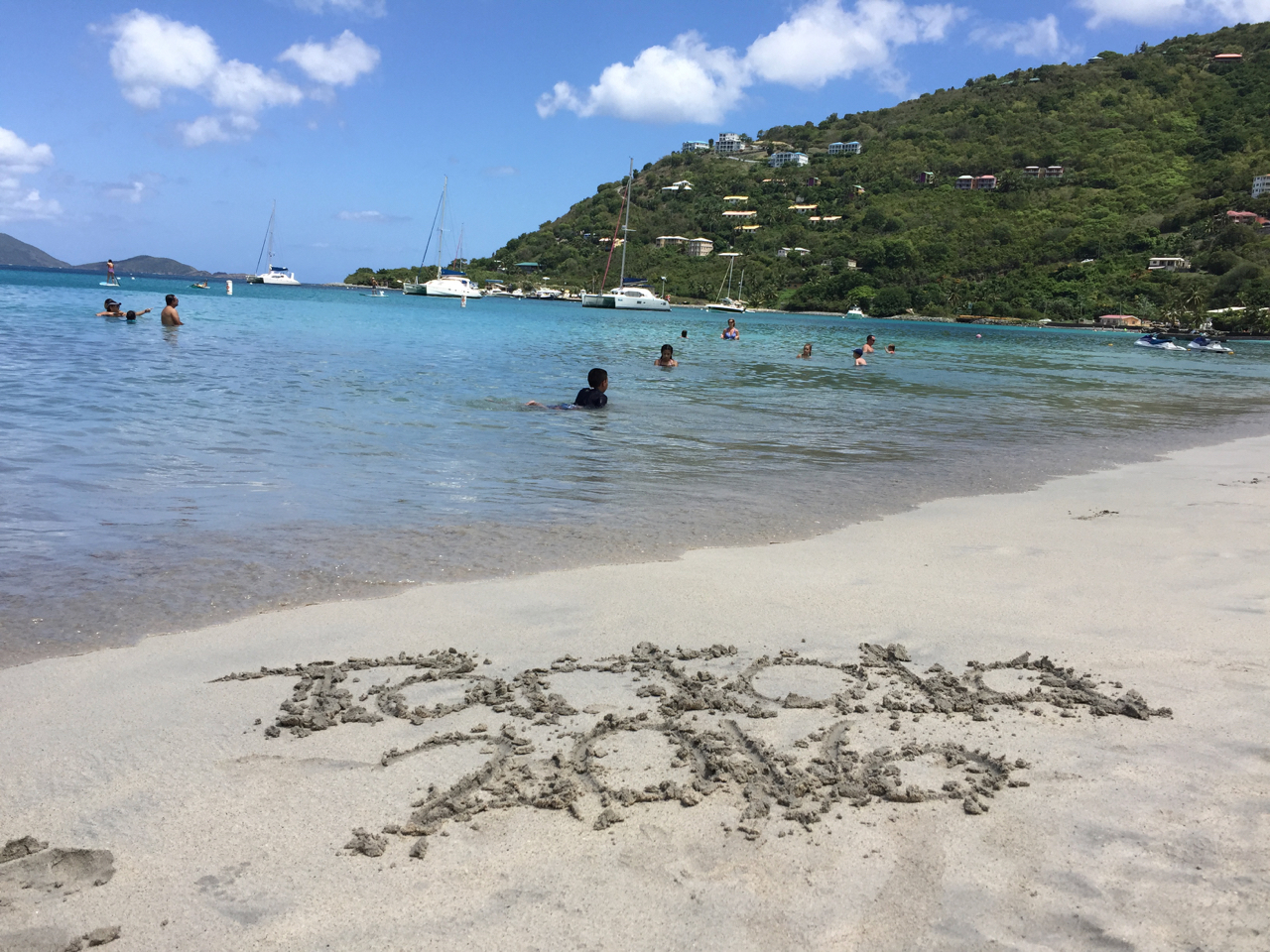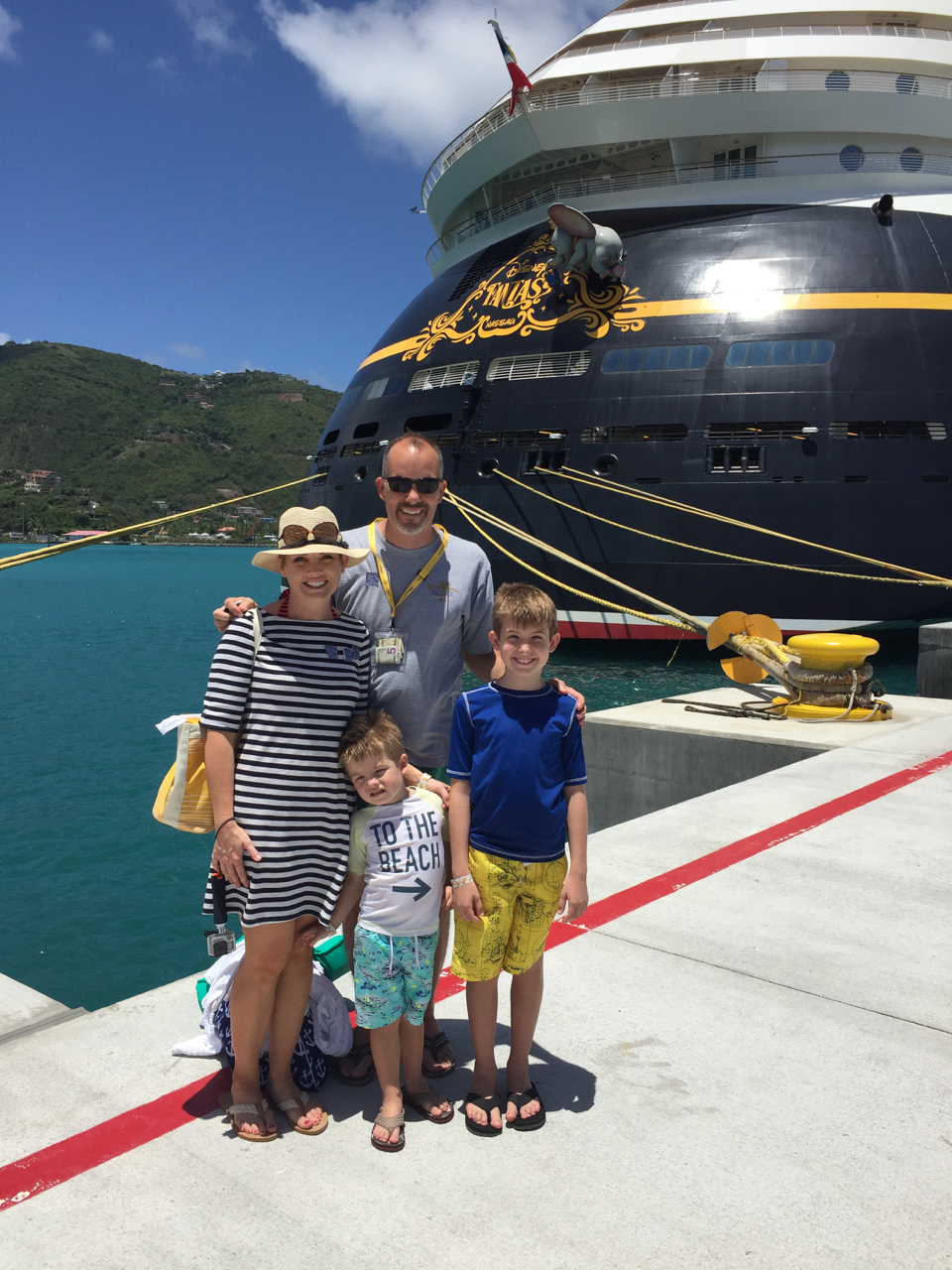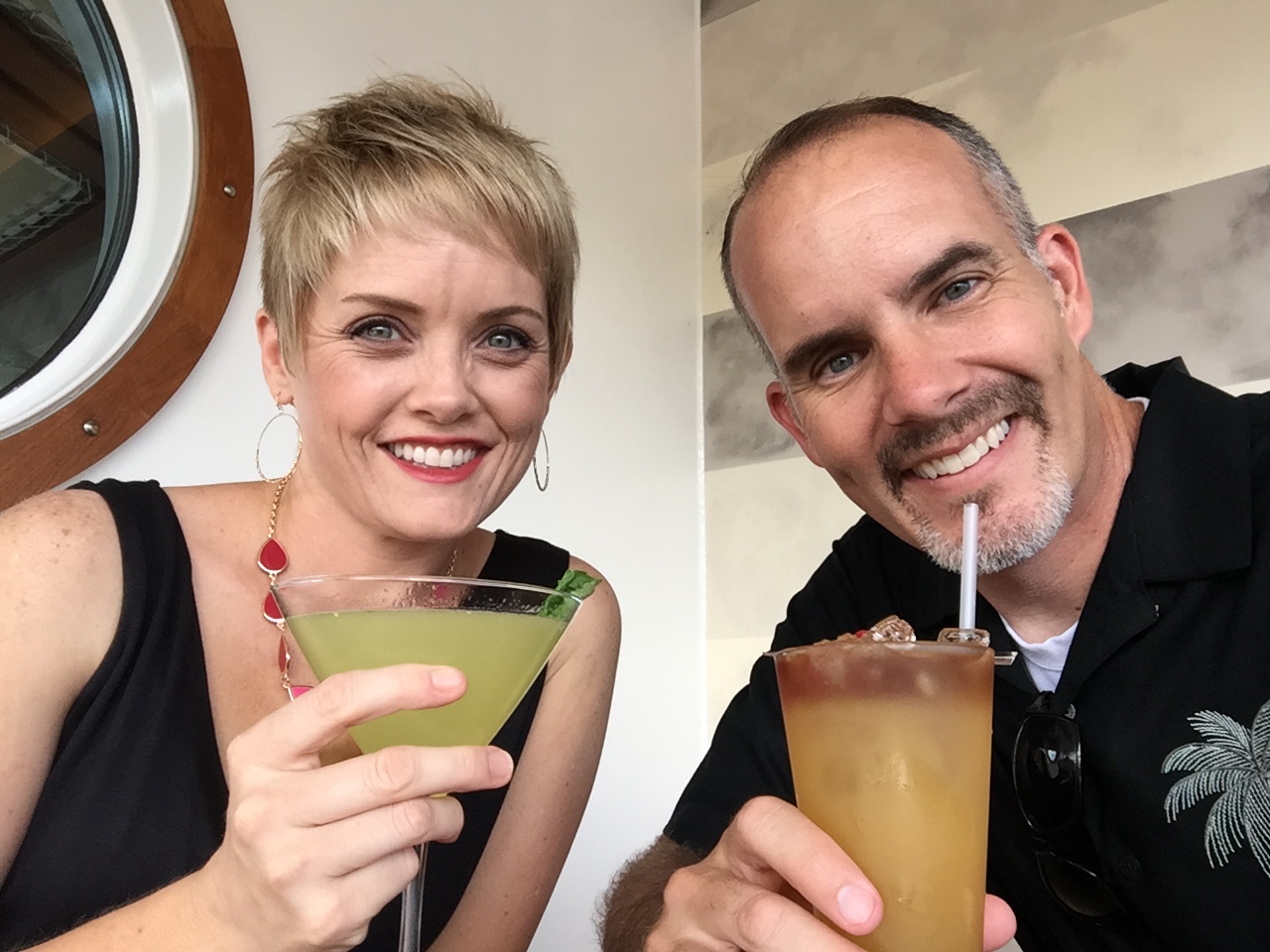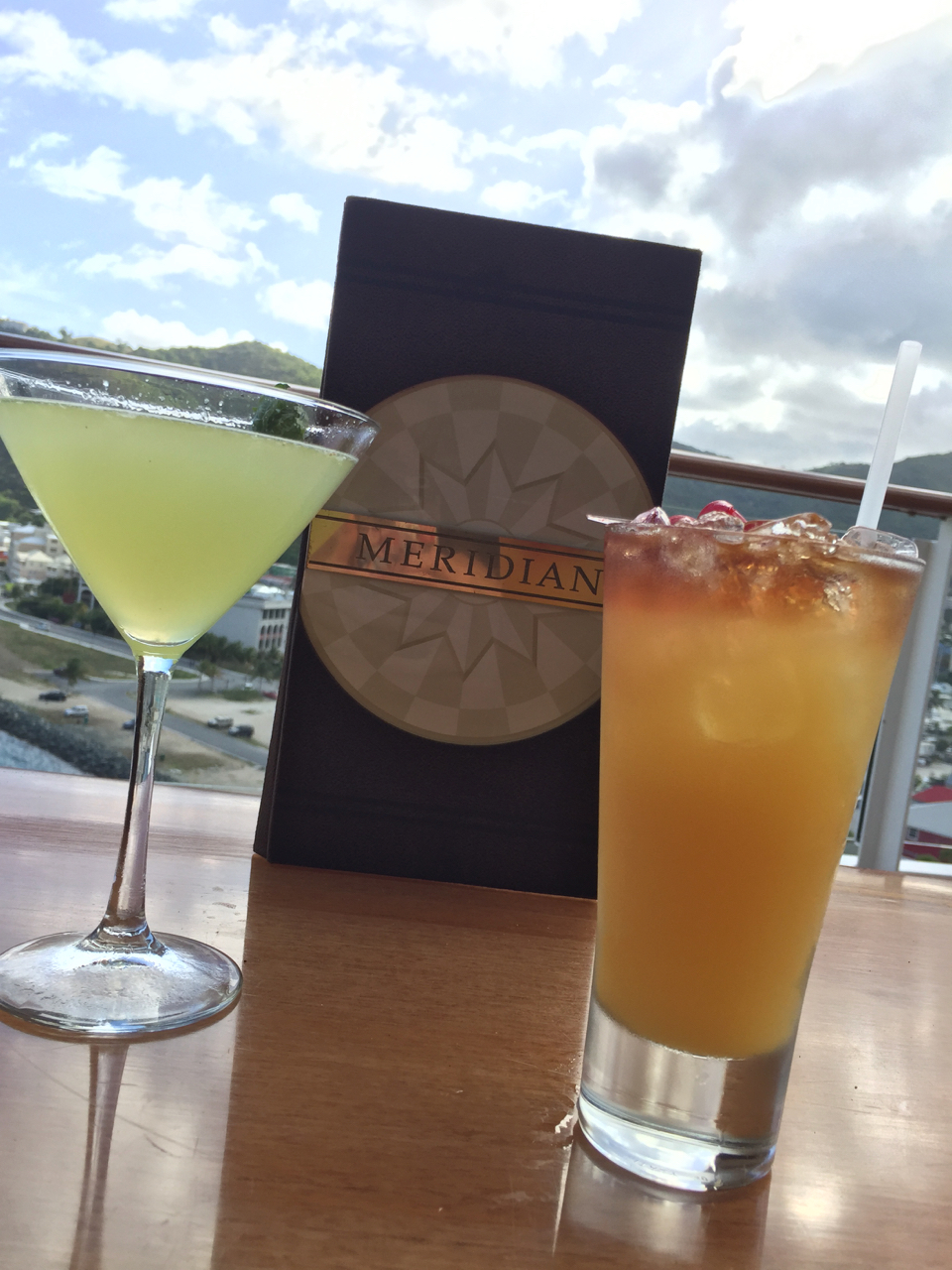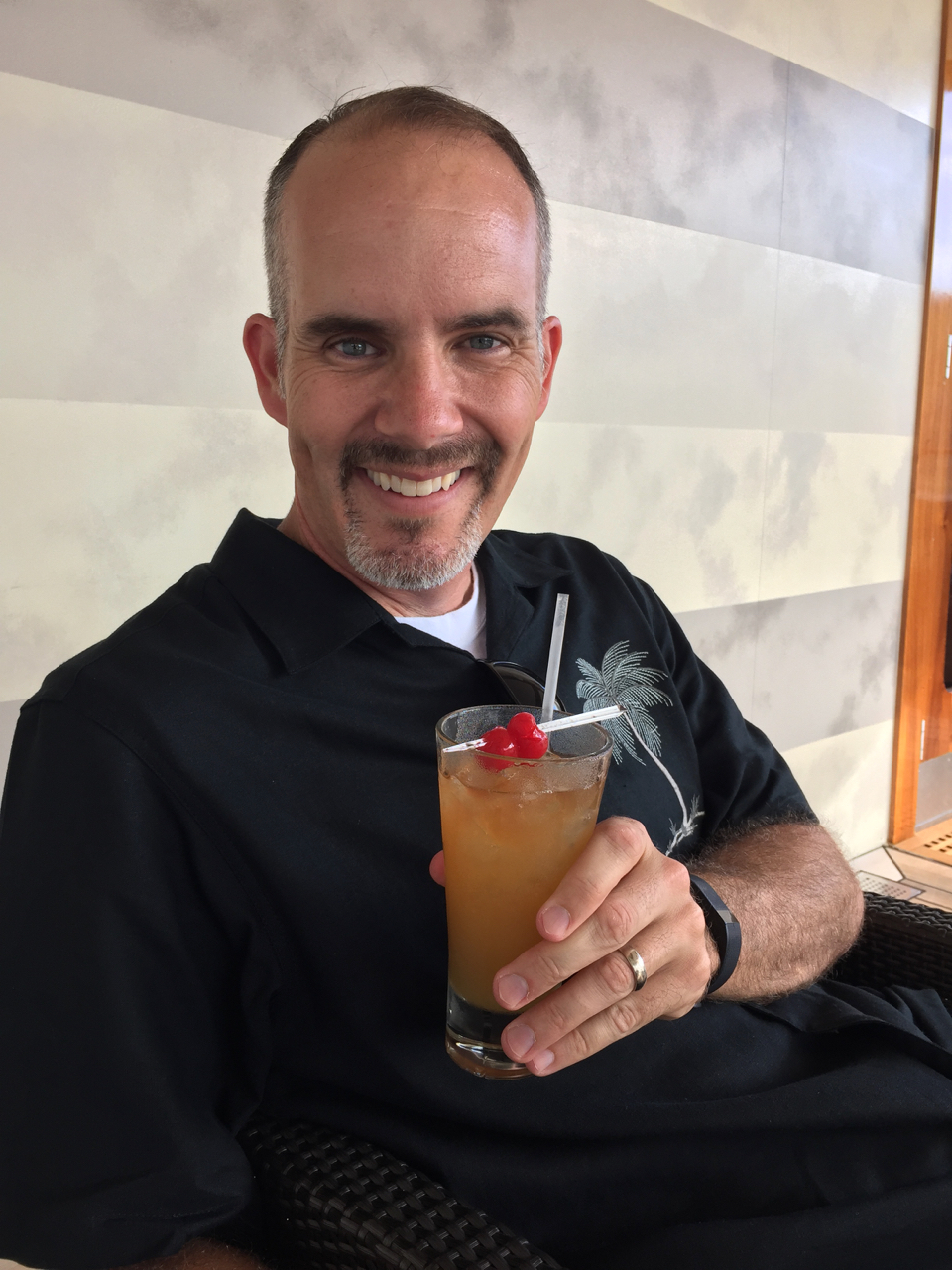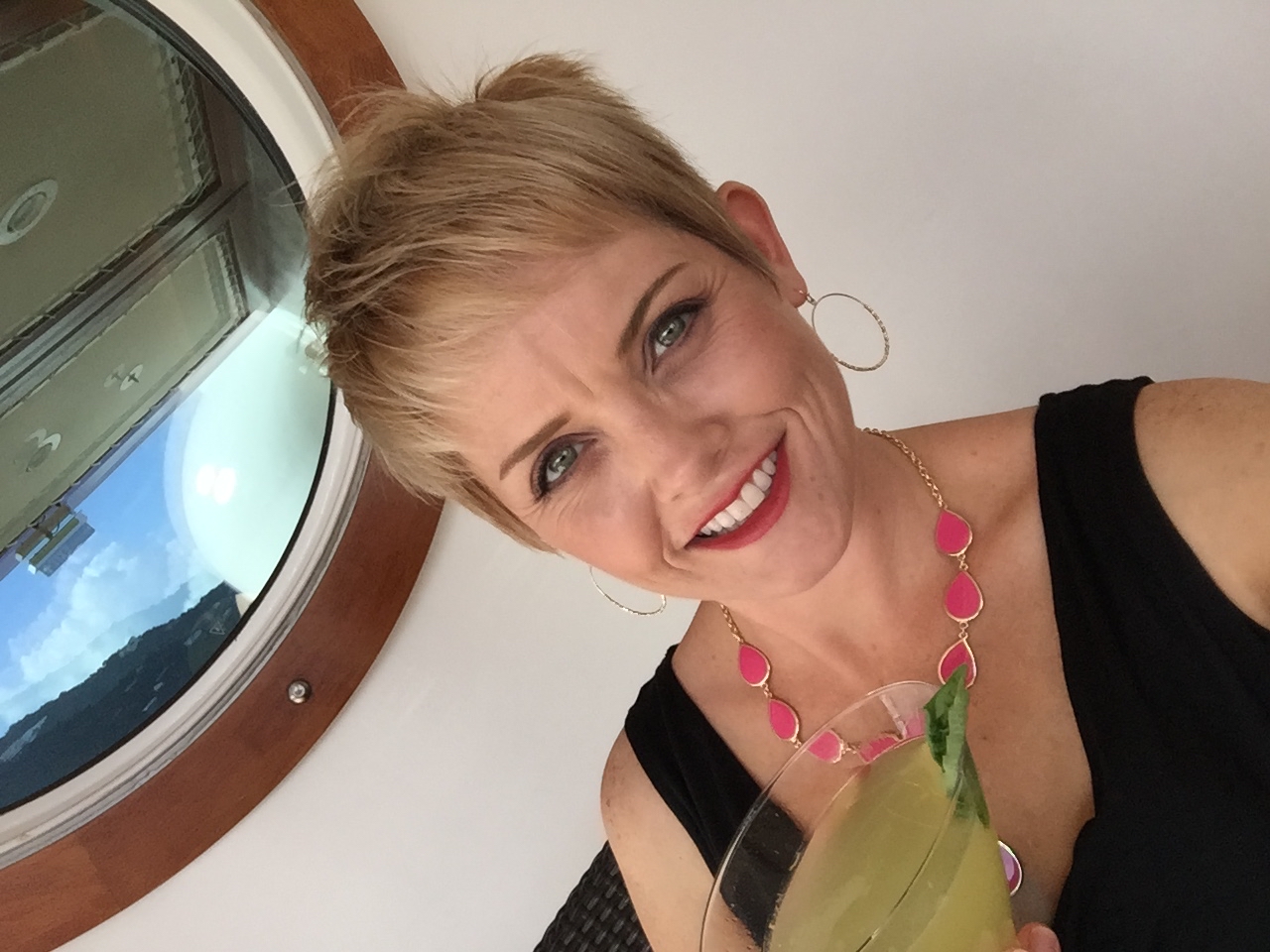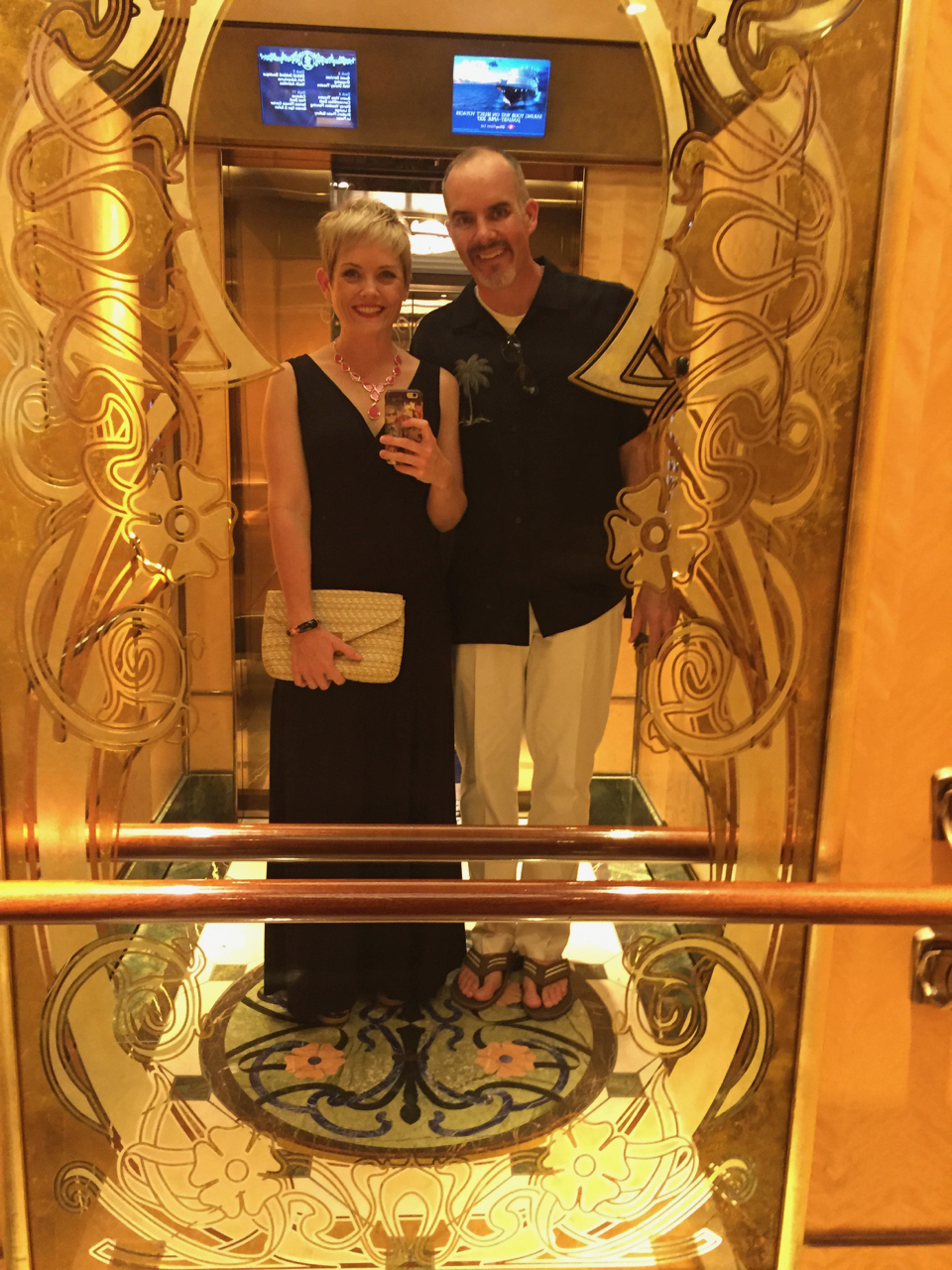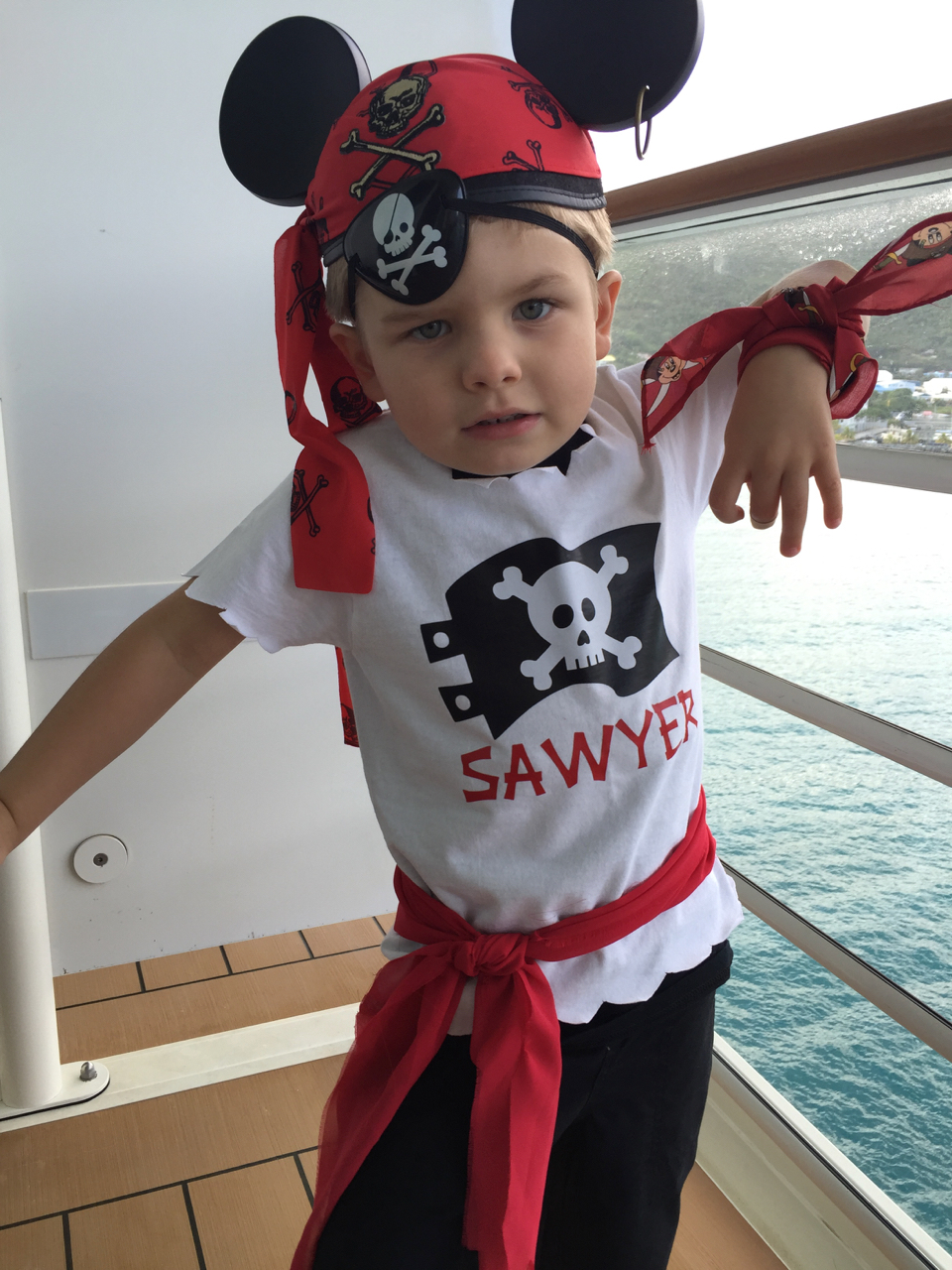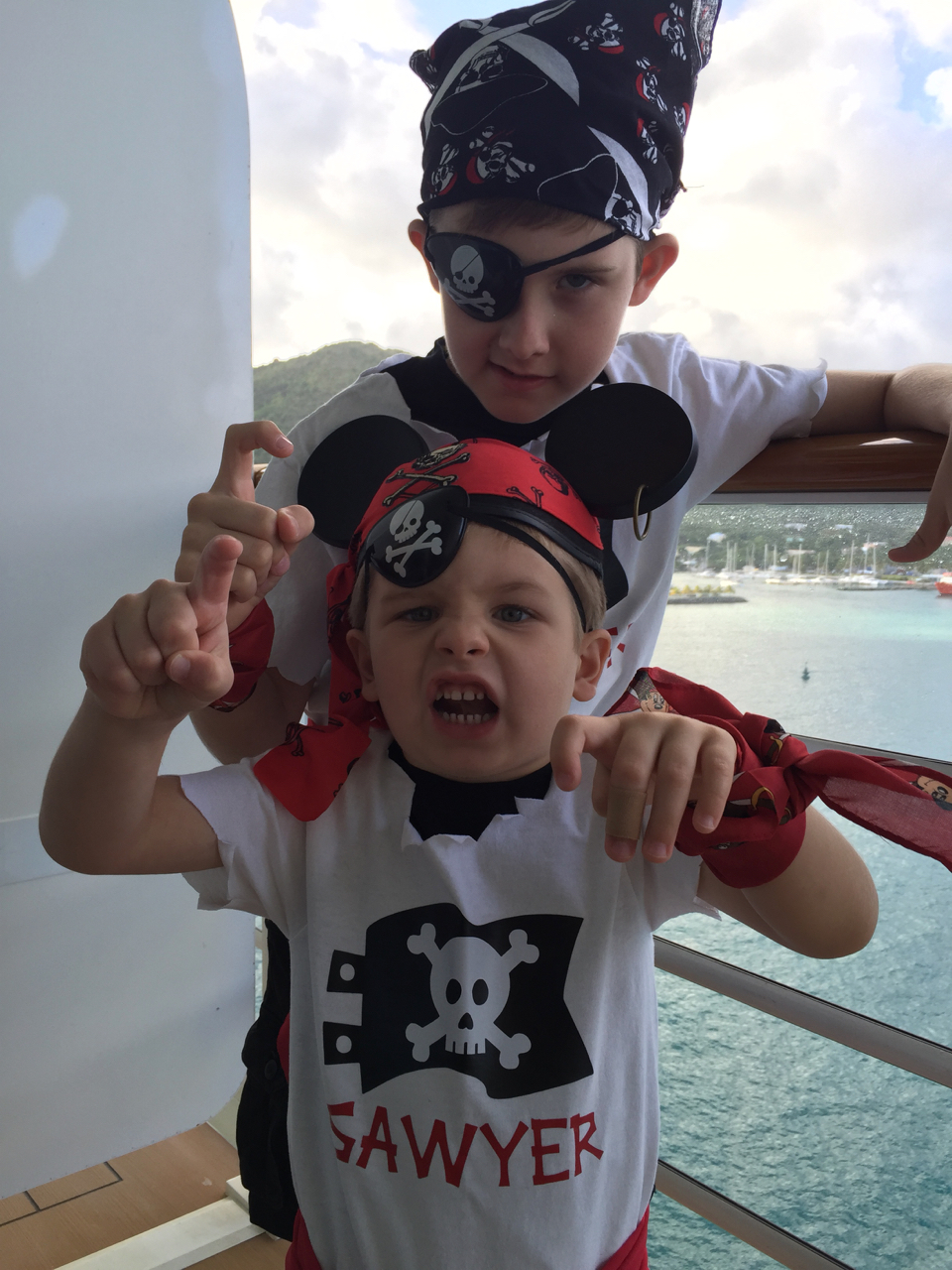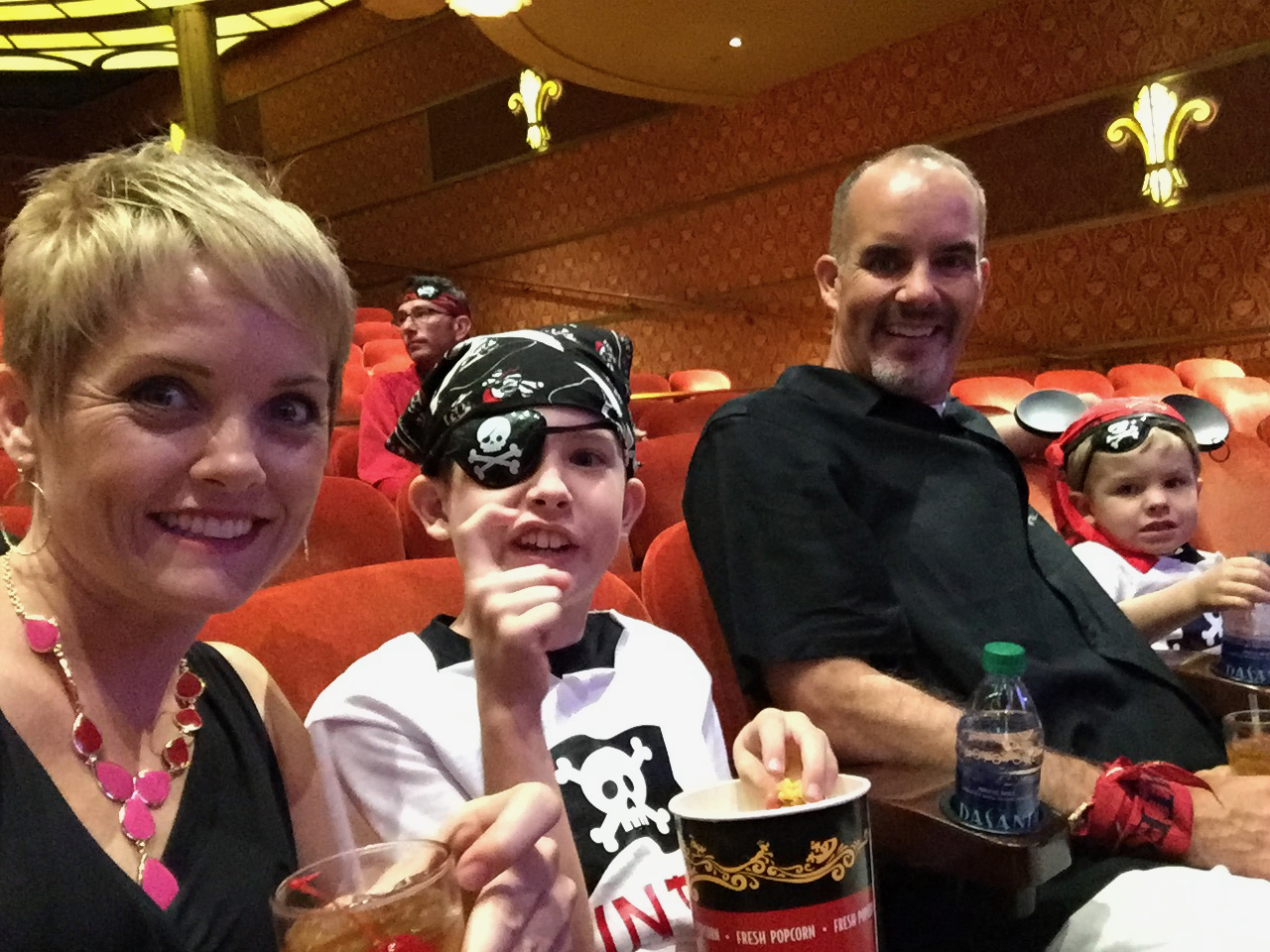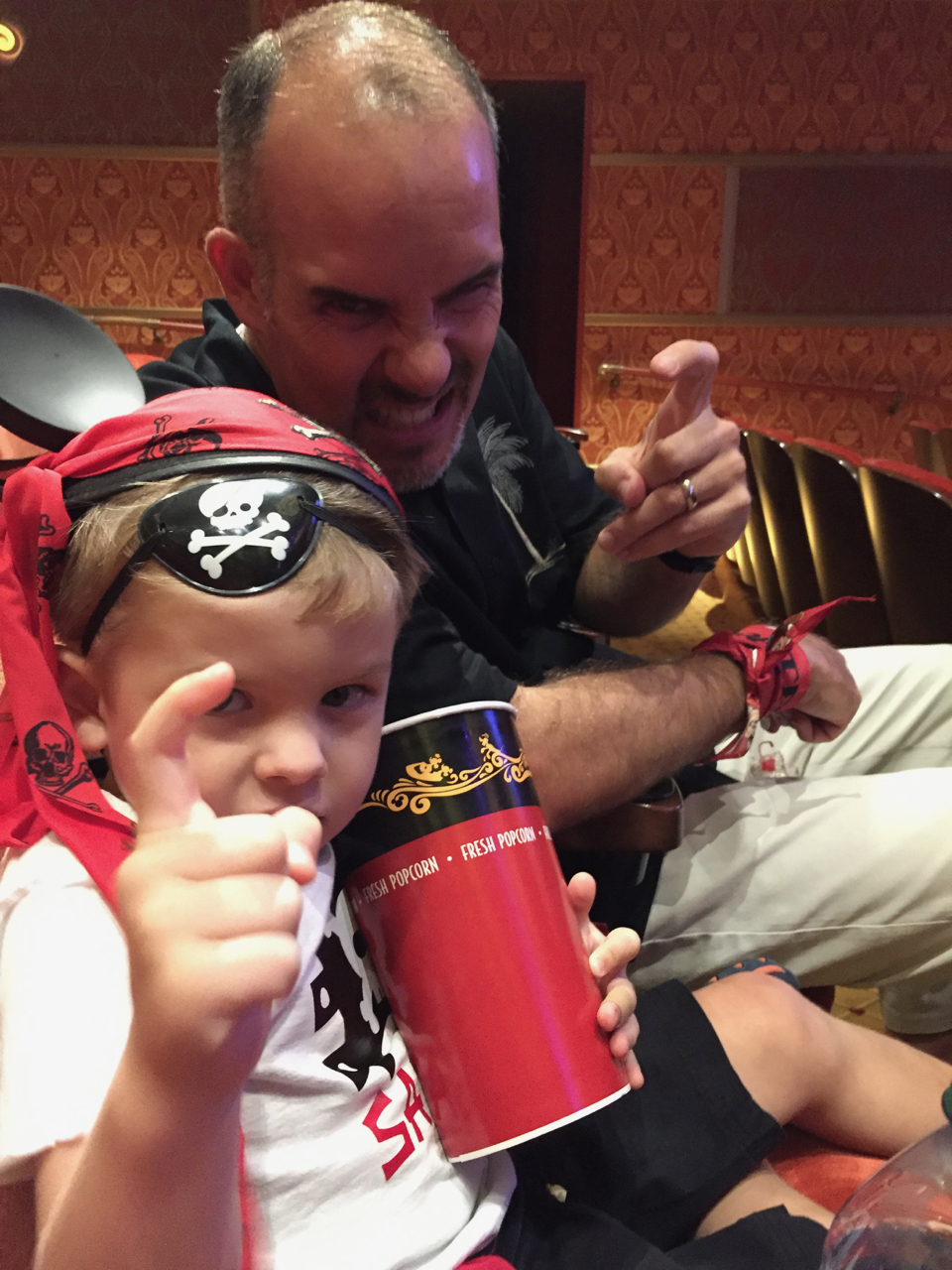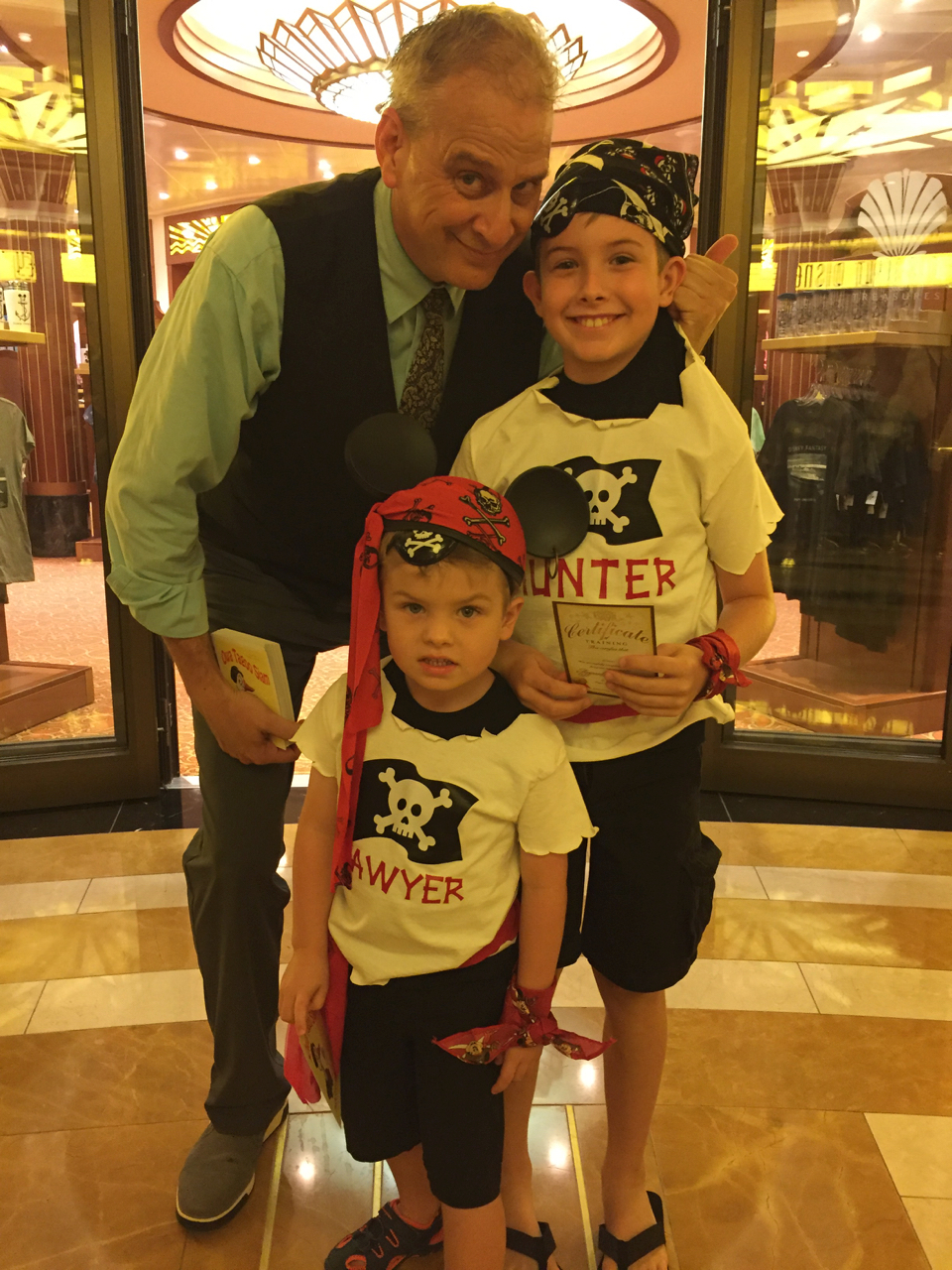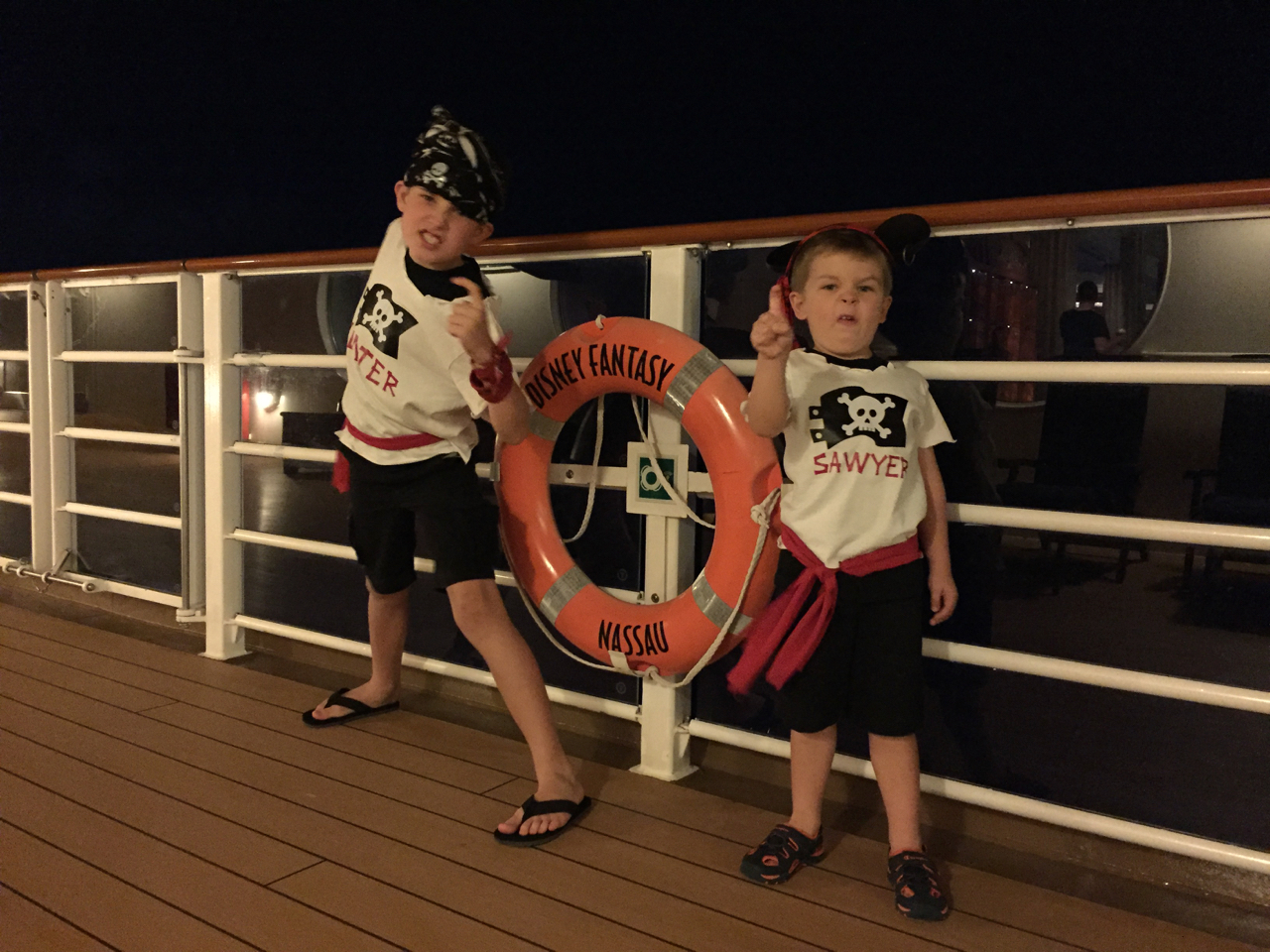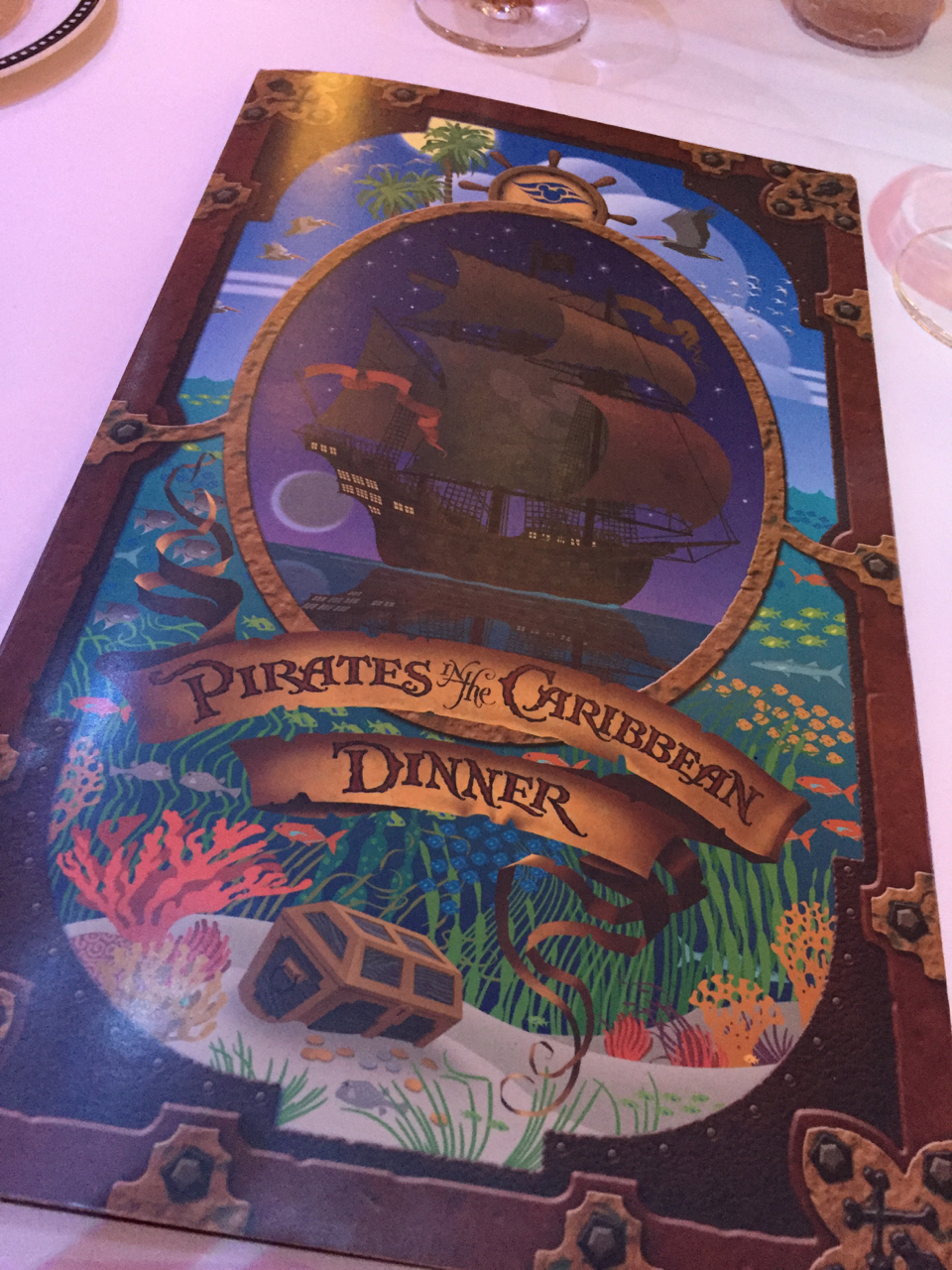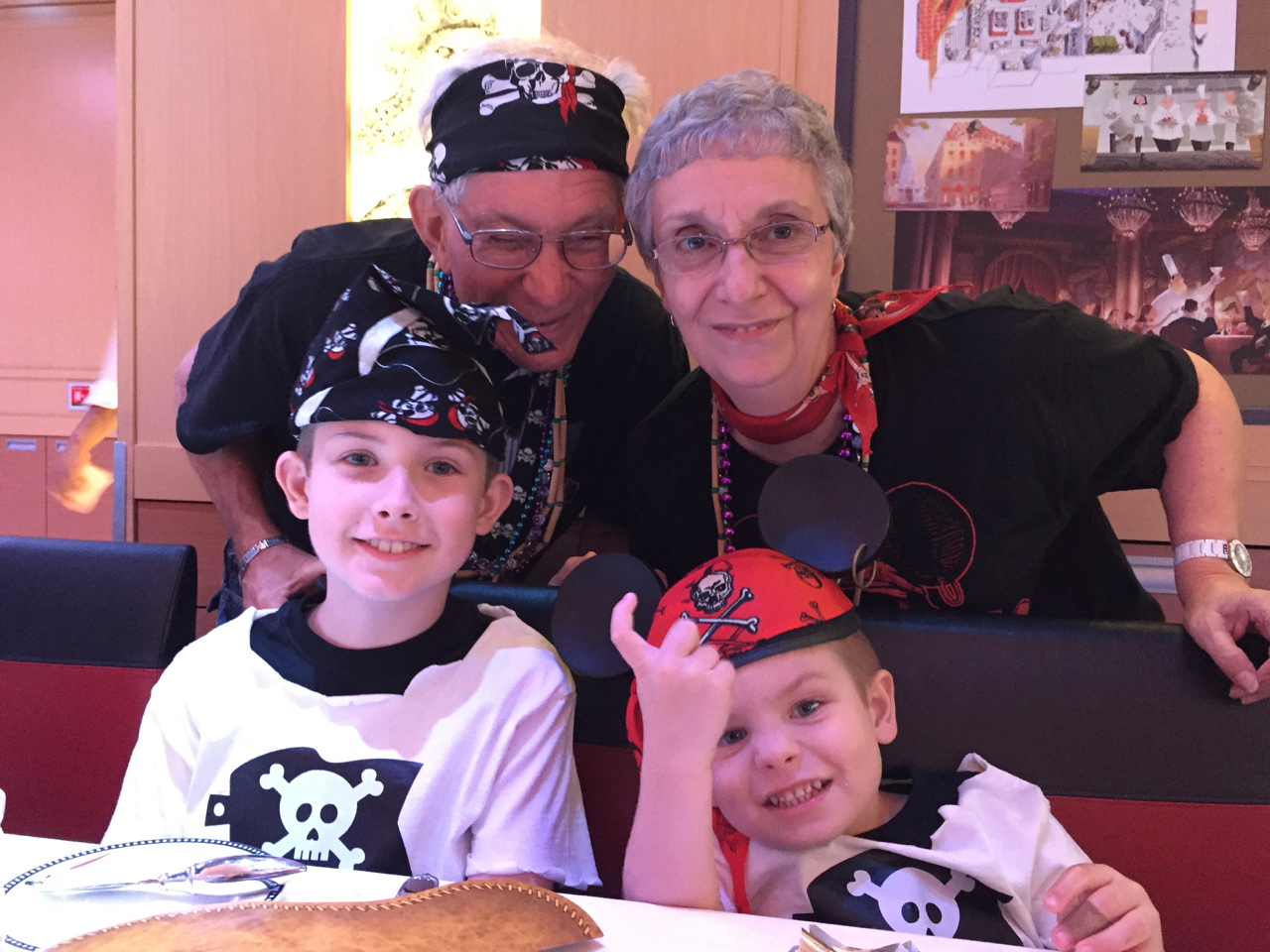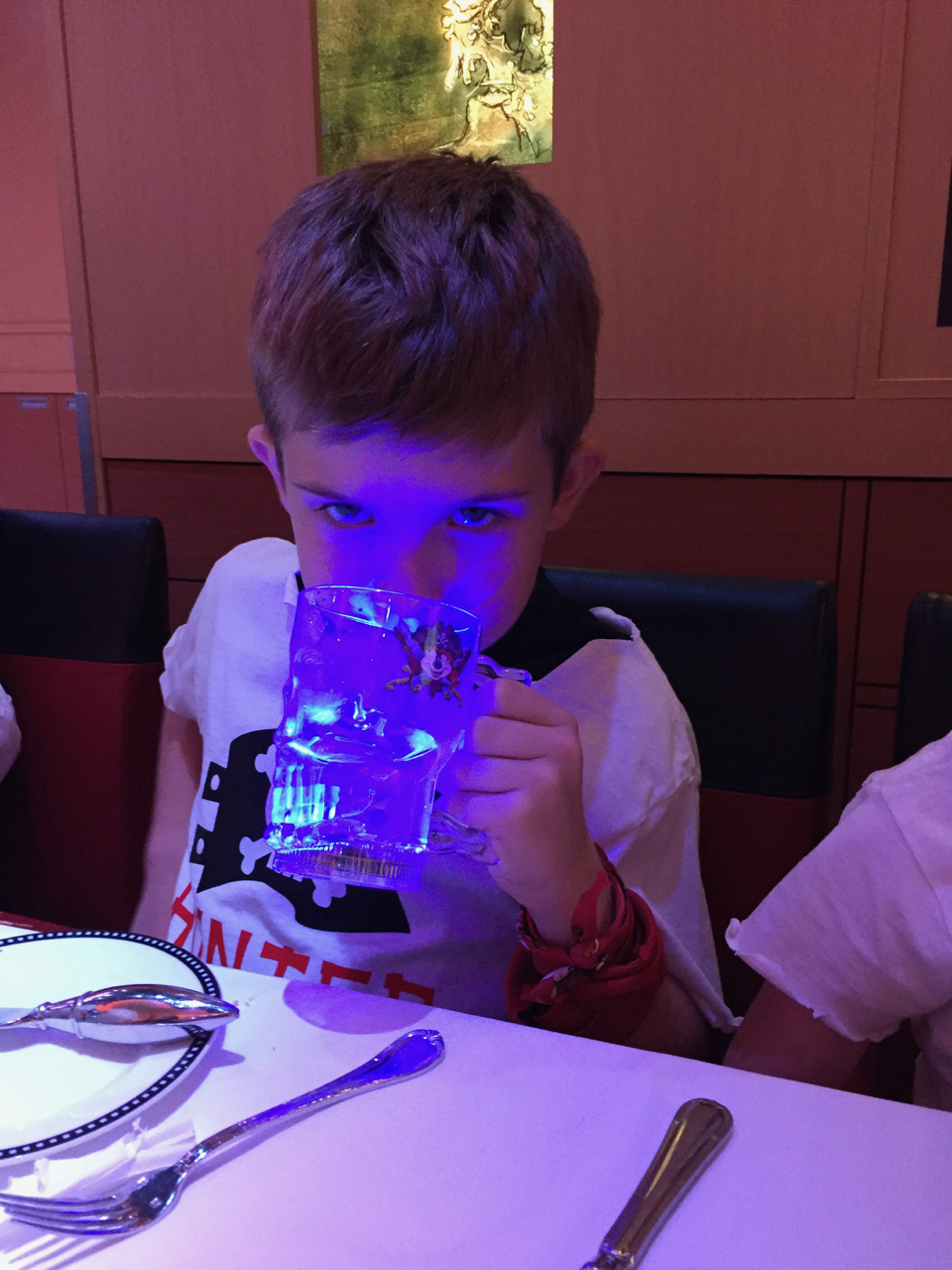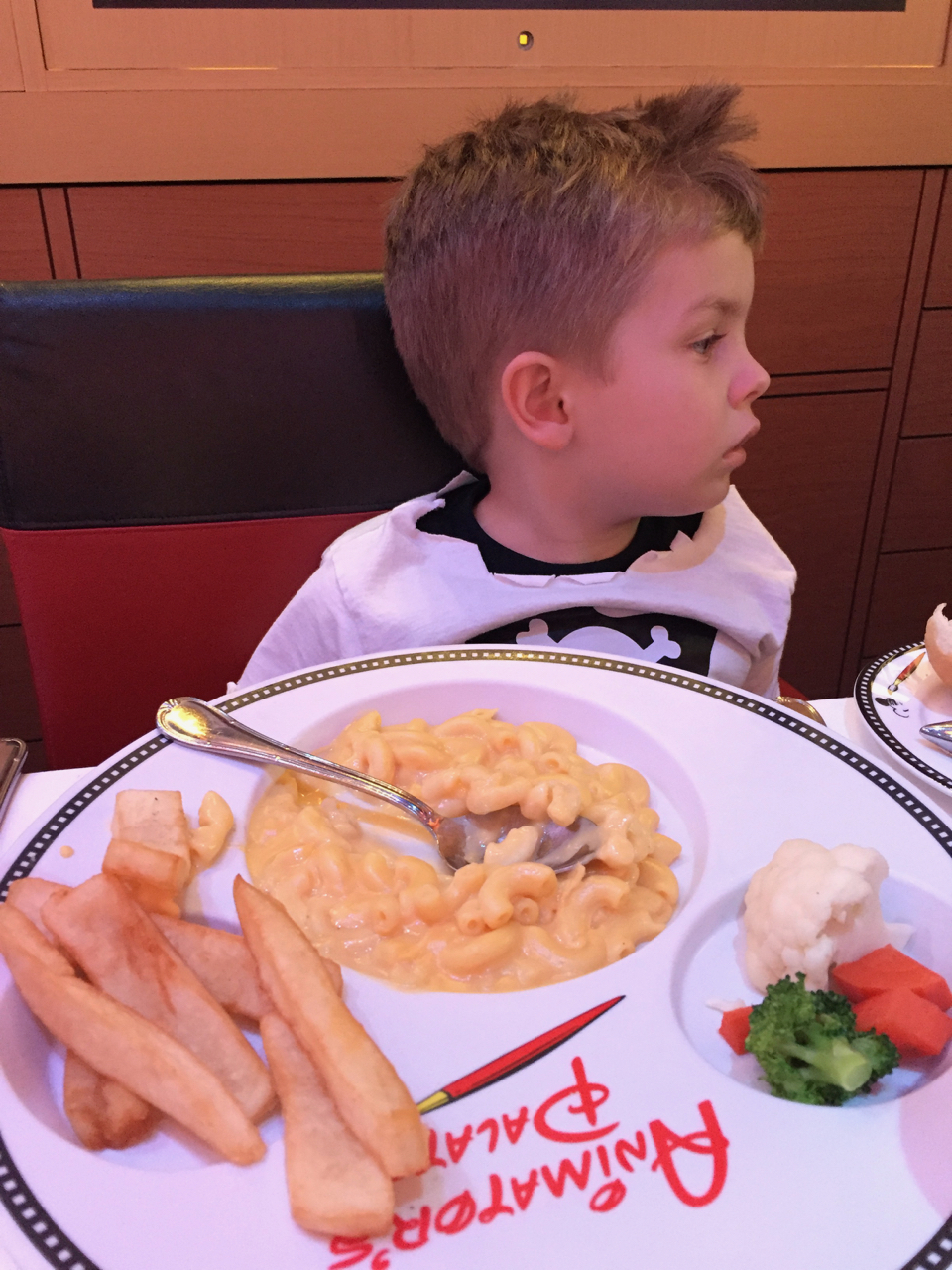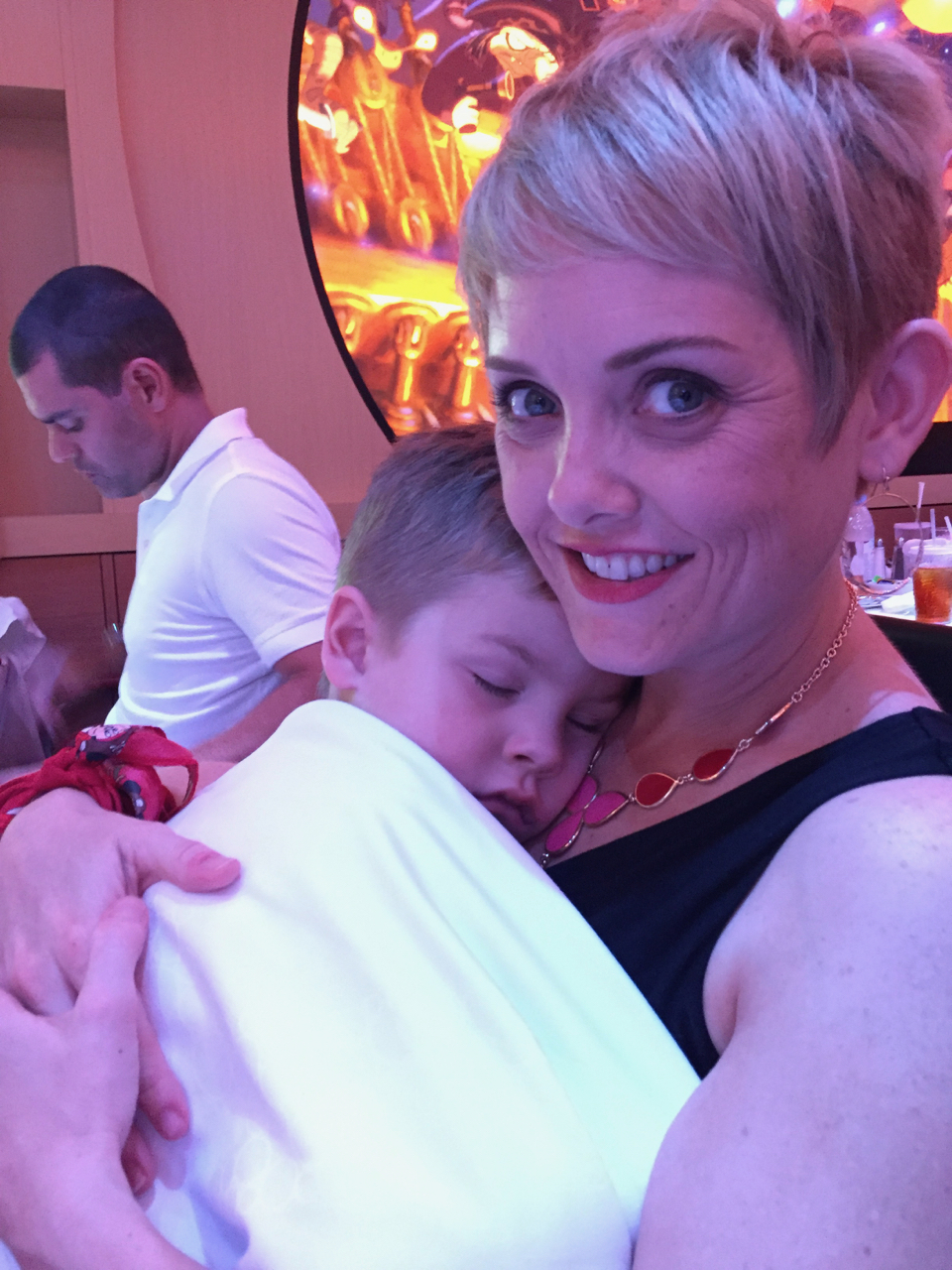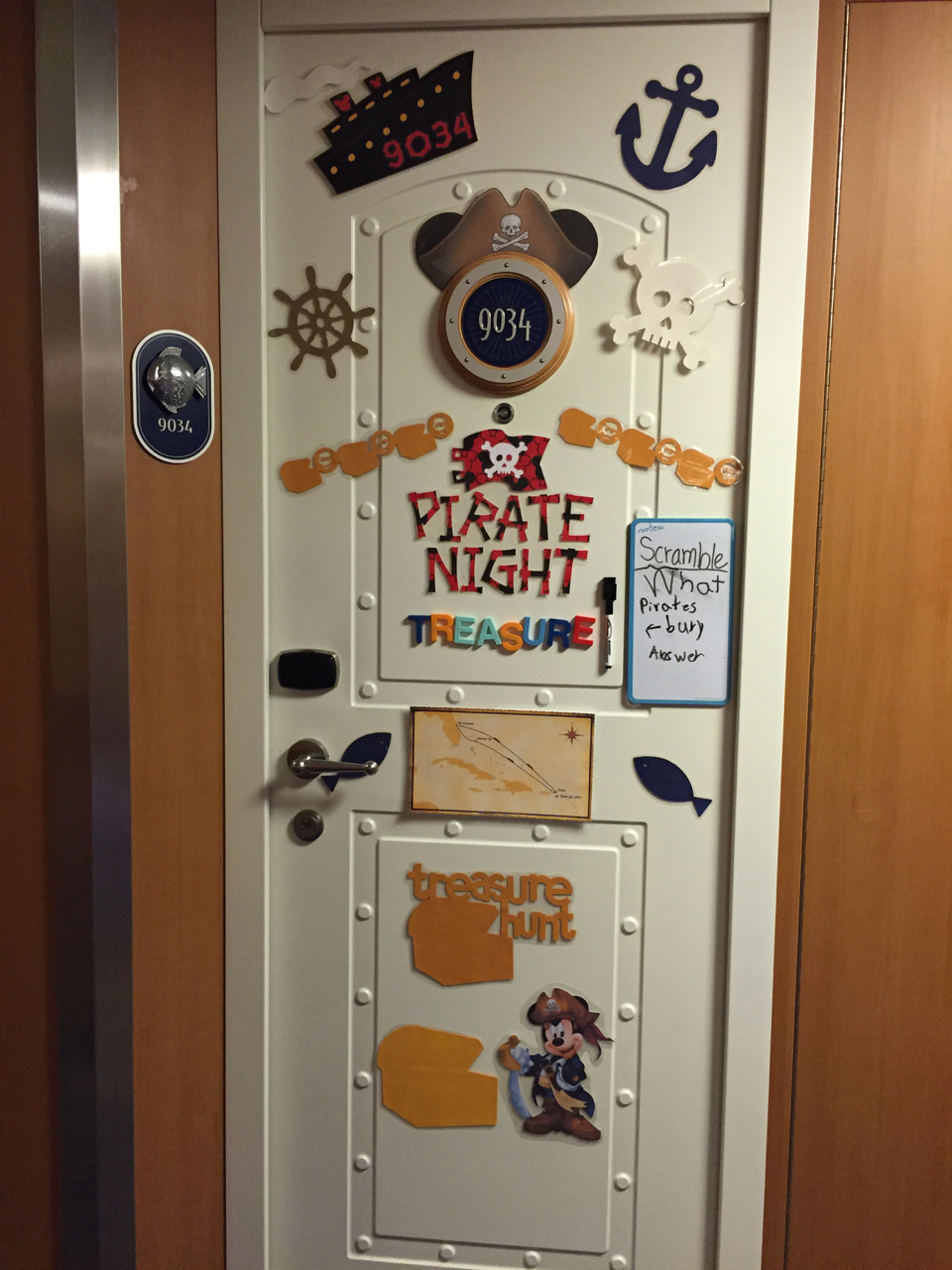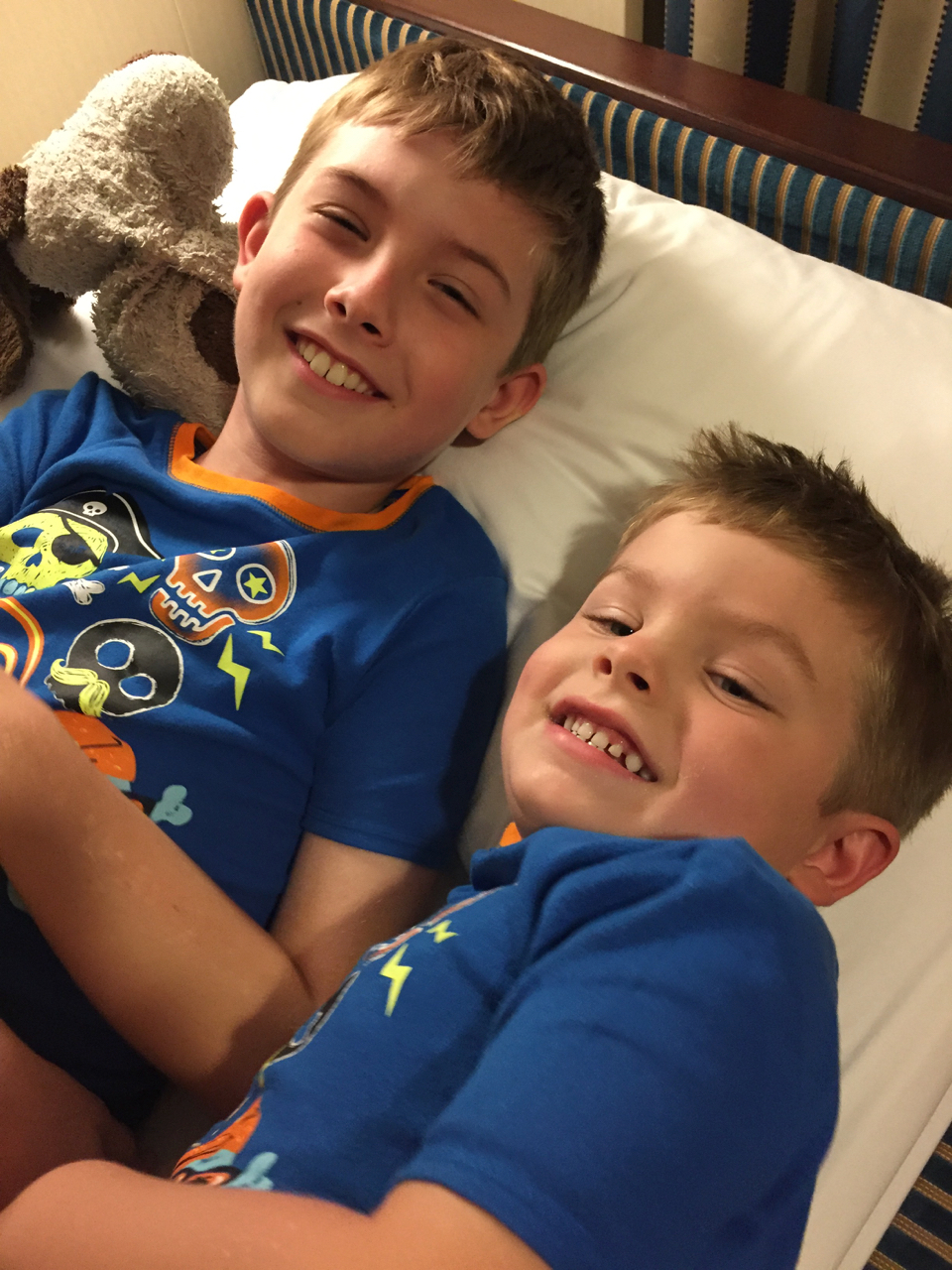 (Visited 51 times, 1 visits today)