It would be hard to top day four in Aruba but we were willing to give it a try at the island of Curaçao.  One of my favorite Disney Cruise morning activities on days in port is to wake up early and head up to deck 12 to take a timelapse video of he ship coming into port.  Unfortunately, today wasn't one of those days.  When I awoke this morning the ship was already in port, but I headed up to deck 12 forward anyway and took a sunrise timelapse over the island of Curaçao.  While I waited for the camera to capture the video, it gave me some time to stay caught up on the Hayesvision travel journal.
Curaçao was one of the islands for which we booked a Disney sponsored port adventure in advance, which entailed a bus tour of the countryside of the island with a few stops for photos and a bit of the history of the island.  Emily was most excited about the idea of seeing flamingos in their natural environment, a salt lake.  Because the tour departed at around noon, it didn't require us to have a strict morning schedule, which was a nice way to start the morning.  I returned to the room and everyone was still relaxing in their bed either reading or watching television.  We took our time getting ready but all agreed we wanted to try Royal Court for breakfast to have a little more relaxed experience.  That is one of the most amazing things on the cruise, there are numerous places to enjoy each meal and they are all included.  If you want quick buffet they have it, if you wanted a relaxed meal served to you, they have that too.  It is a really nice way to change up the dining routine.
Breakfast delivered on our expectations of both relaxing (as much as you can relax with two boys firing bread crumbs over the table like a Nerf assault rifle) as well as taste.  I got a deliciously cooked omelette, and Emily enjoyed her favorite, Eggs Benedict.  After breakfast Sawyer was still craving fruit so we swung up to deck 11 to get a bowl of fresh fruit from Cabanas and went out to the deck 11 port side to chill overlooking the island.
It was still relatively early in the morning, allowing us plenty of time to start a game of Midship Detective Agency.  This also gave us an opportunity to burn off some of our breakfast, see the ship, and take some fun photos.  We had a fun time being goofy around the ship as Hunter was laughing so much he almost wet himself.  It wouldn't be a trip around the ship without our daily stop at the Vista Cafe for some morning pastries that hit the spot.
Our excursion time was nearing so we headed back to the room to get our supplies, and apply our daily dose of suncreeen.  We packed up some snacks and water since we were going to be out from 12:00 – 4:00 and figured there would be some requests for food and drink during this timeframe.  We were the embodiment of your cheesy vacationers only a bit better dressed thanks to the meticulous planning of Emily.  We met the other excursioners at the D Lounge on deck four at 11:45, got our Ariel stickers, and headed off the ship to our bus.
Disney does a fantastic job of getting the excursion seamlessly organized.  As you disembark the ship, your island transportation is there to meet you and get you right on your travel vessel.  The island tour was in a really nice air conditioned bus with a tour guide to explain the areas around the island as you drove past them.  I quickly found out that the roads of Curaçao were bumpy and super curvy, providing the the perfect storm of a personal hell for a guy with motion sickness.  I was sitting with Sawyer who started not feeling well too and ended up sleeping on my lap for the first half of the tour.
The flamingos were not quite as exciting as the build up, as we could only view them from the bus windows.  Our guide said they would take off if we tried to get out and see them, but they were fairly far in the distance.  Our guide also said she's seen times where hundreds were gathered in this spot, but for us they numbered in the tens.  We did get to stop at some interesting places for photos and history which included a breath-taking beach area that looked like it was straight out of a travel magazine.   We also stopped at a rocky overlook ("not a beach" as our tour guide kept reminding us) and got to watch the waves pound against the unique rock formations.  Both were great areas for photo opportunities.
Slavery was also a big storyline of the island and on our route we stopped at a plantation building to get a tour and history which was quite interesting.  The Kunuku House is a former slave plantation where we toured the living and working conditions of a family that lived on the island.  What amazed me the most was how resourceful these islanders were, making use out of everything they came in contact with.  They showed how they would reuse the sacks of flour and make clothing out of them.  Quite a difference of how we have come to live in the U.S.  The walls of the plantation were lined with cacti and the photo below shows how then built cacti grabbers out of sticks.
 Our island tour took a little longer than anticipated and Hunter, the worry wart, had in his head that we weren't going to get back in time and the ship would leave without us.  This narrative dominated the second half of the tour and was accompanied by a couple episodes of tears.  Ah, the relaxation of vacation. Believe it or not the parents were right and the bus got back to the ship with 40 minutes to spare.  We took a few photos of the ship from the island, looked around at the shops outside the ship, and then returned to our lovely home at sea.  
Our stomachs were telling us what was next on the agenda as we ran to the room, dropped our stuff off, set up the GoPro on the balcony for a sail away timelapse, and sprinted up to deck 11 to get some plates of food for a very late lunch.  We grabbed a seat on deck 11 by the Nemo's play area so we could see the end of the Muppets movie on the Funnelvision and be in place to watch us sail away from the island of Curaçao.  It is really neat watching how they untie this massive ship as it navigates out of each port.  Captain Fabian said his goodbyes to the island with his full arsenal of ship horns.  As the island became a distant vision, we returned to the room to grab our Midship card and map so that we could finish our game that we started in the morning.  Turns out Captain Hook did it this time.  
We had been pretty much go, go, go for the previous few days so we thought a nice chill break in the room would be in order before taking on our nighttime activities (allowing us to capture the sunset photo above).  Emily and I agreed a cocktail would be nice before dinner and since we didn't get to go to Skyline the night before, we thought it would be less crowded before dinner.  After a small break, we got the boys dressed and ready and dropped them off at the Oceaneer Club and went to deck 3 aft for fancy drinks (Londinium for Em and Paris 75 for moi).  As you can see from the photo below, mine even came with a light up ice cube!
Our dinner rotation for the evening was Animator's Palate, so Emily got the boys from the Oceaneer Club and I settled the bill at Skyline.  Crush paid a visit to the restaurant at Animator's on this night as he swam around the room paying a visit to the tables in each section.  We had fun sharing stories with our table mates of what we all did that day.  Although the boys had planned to go to the Oceaneer Club after dinner, it was clear that our entire side of the table was ready to collapse, so we agreed to head back to the room to get some rest for tomorrow.  
When we arrived at the room we were greeted by a gift and note from Stateroom Santa.  They were rewarded for capturing a photo of the flamingos during our tour of Curacao.
You're back on the ship from your day of exploring
I hope that the bus ride wasn't too boring.
You captured a photo and completed the task
A gift is awaiting and you didn't even have to ask
You're back on the ship from your day of exploring
I hope that the bus ride wasn't too boring
Although you didn't see a flamingo for today's task
A gift still awaits and you didn't even have to ask
After two amazing island days the Hayes family was excited for a day a sea to catch up on some sleep and enjoy some fun activities around the ship.  Looking forward to day six and sea tomorrow!
Disney Fantasy Navigator – Day 5
Disney Fantasy Day 5 Curacao Photo Slideshow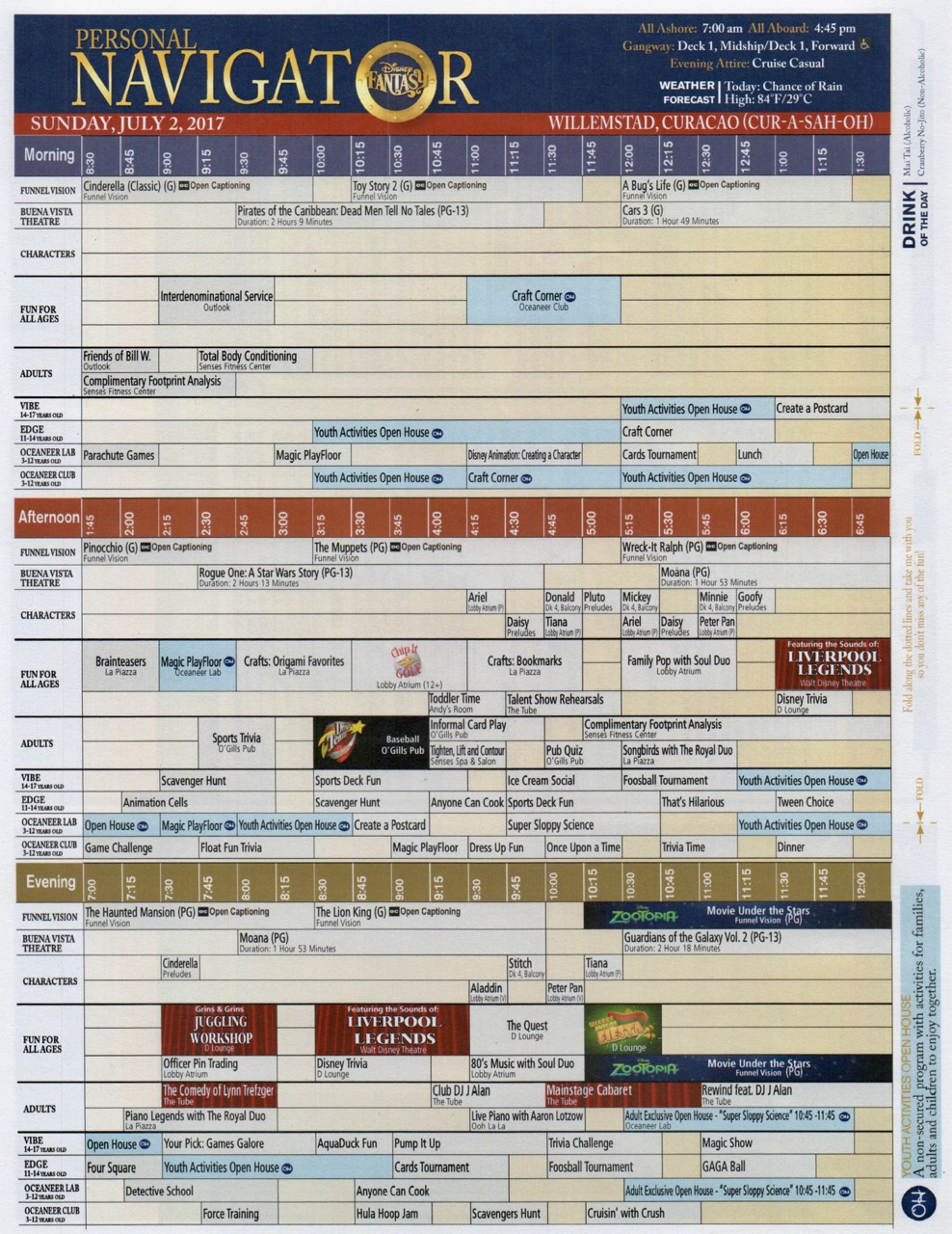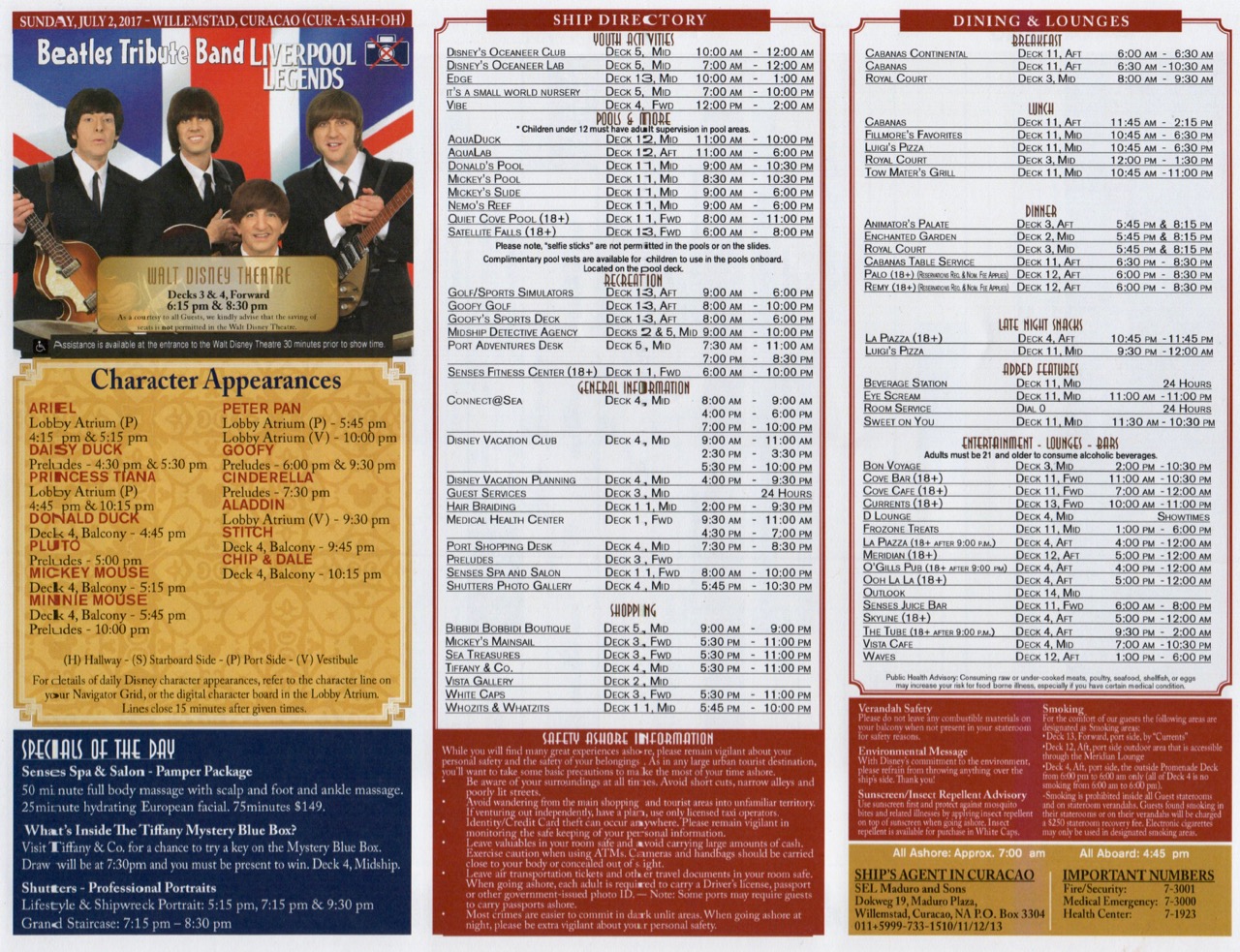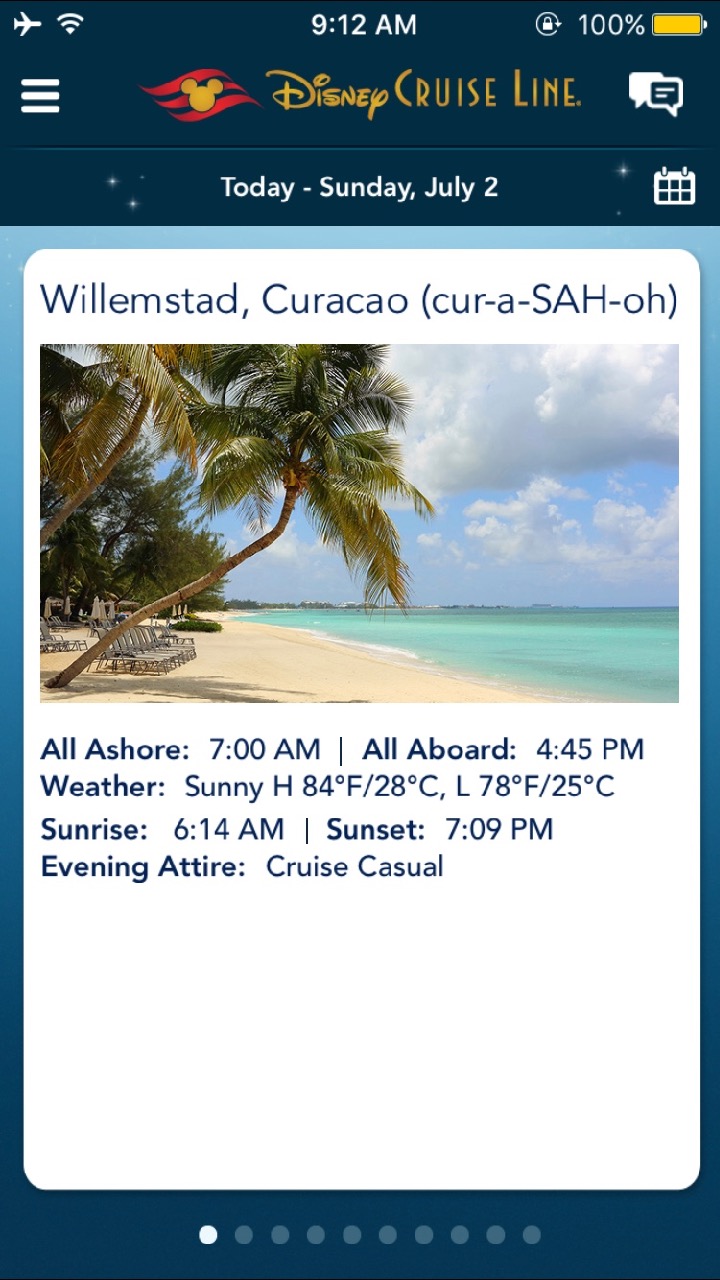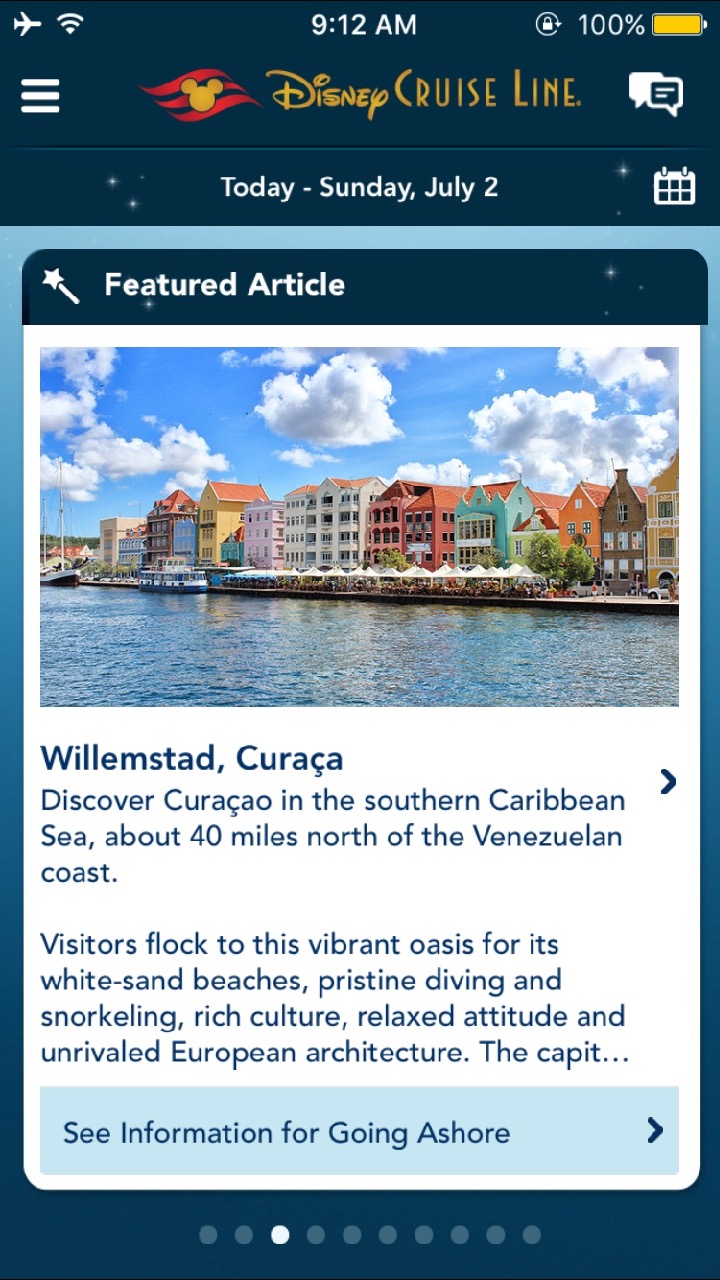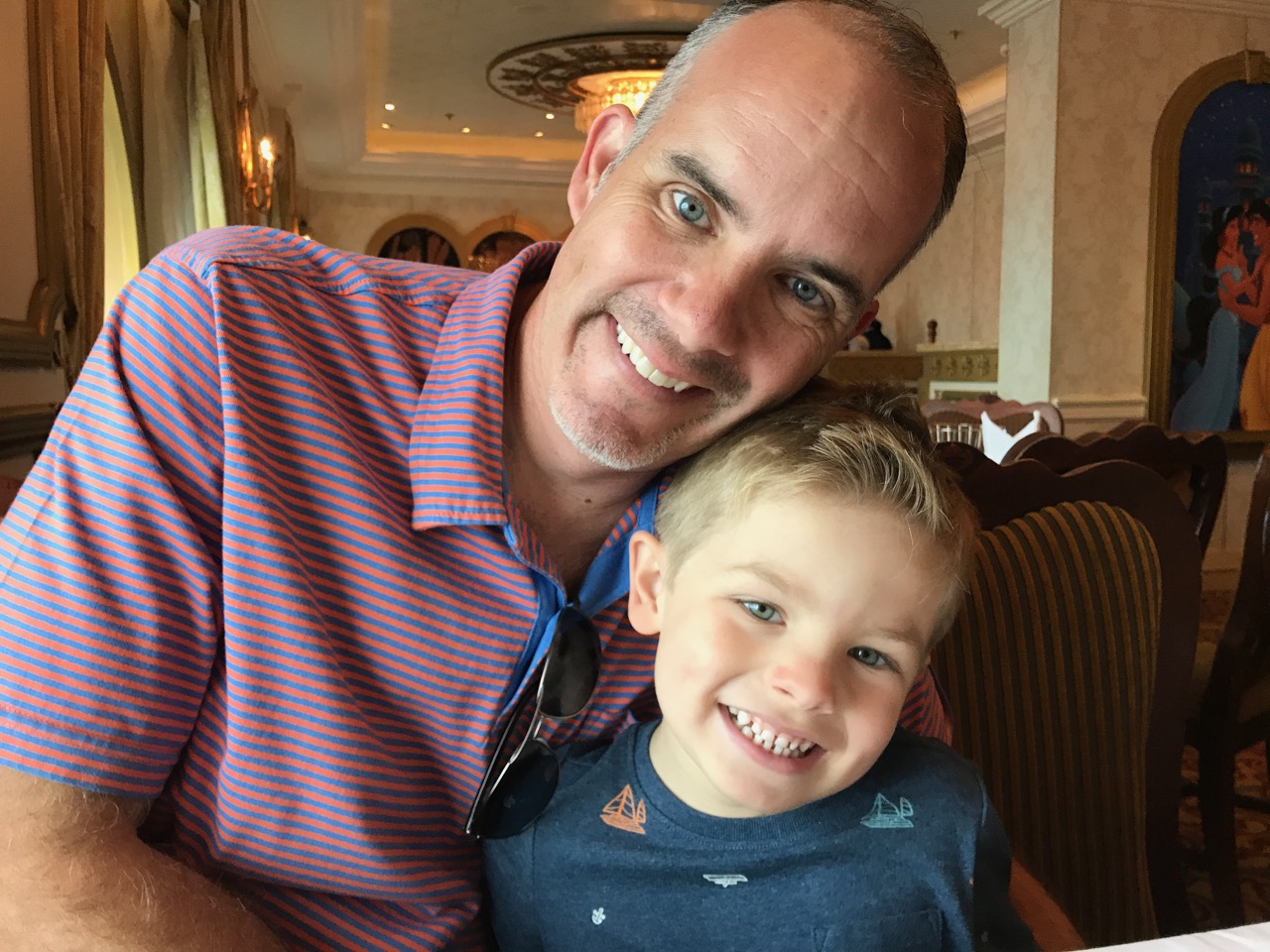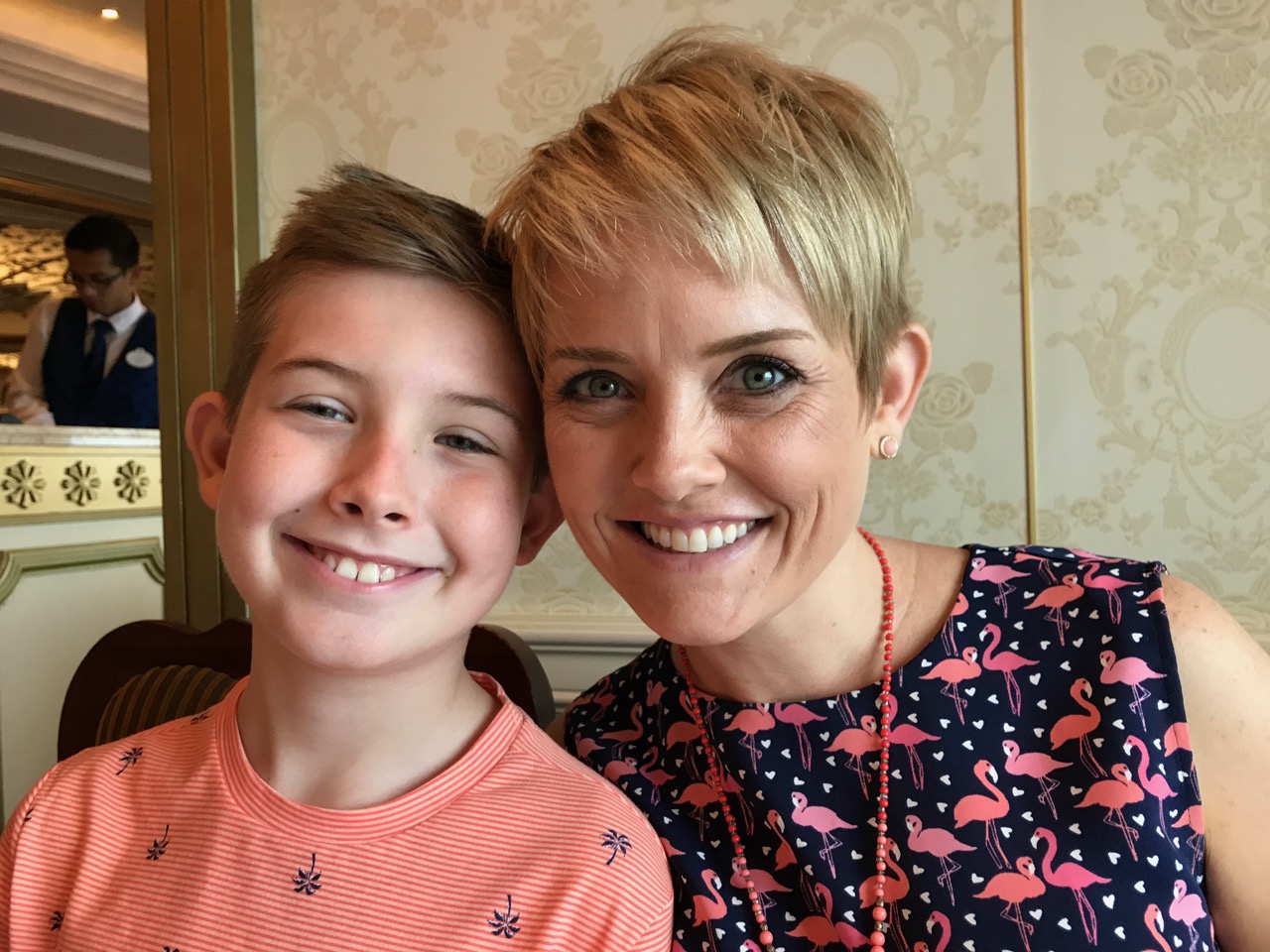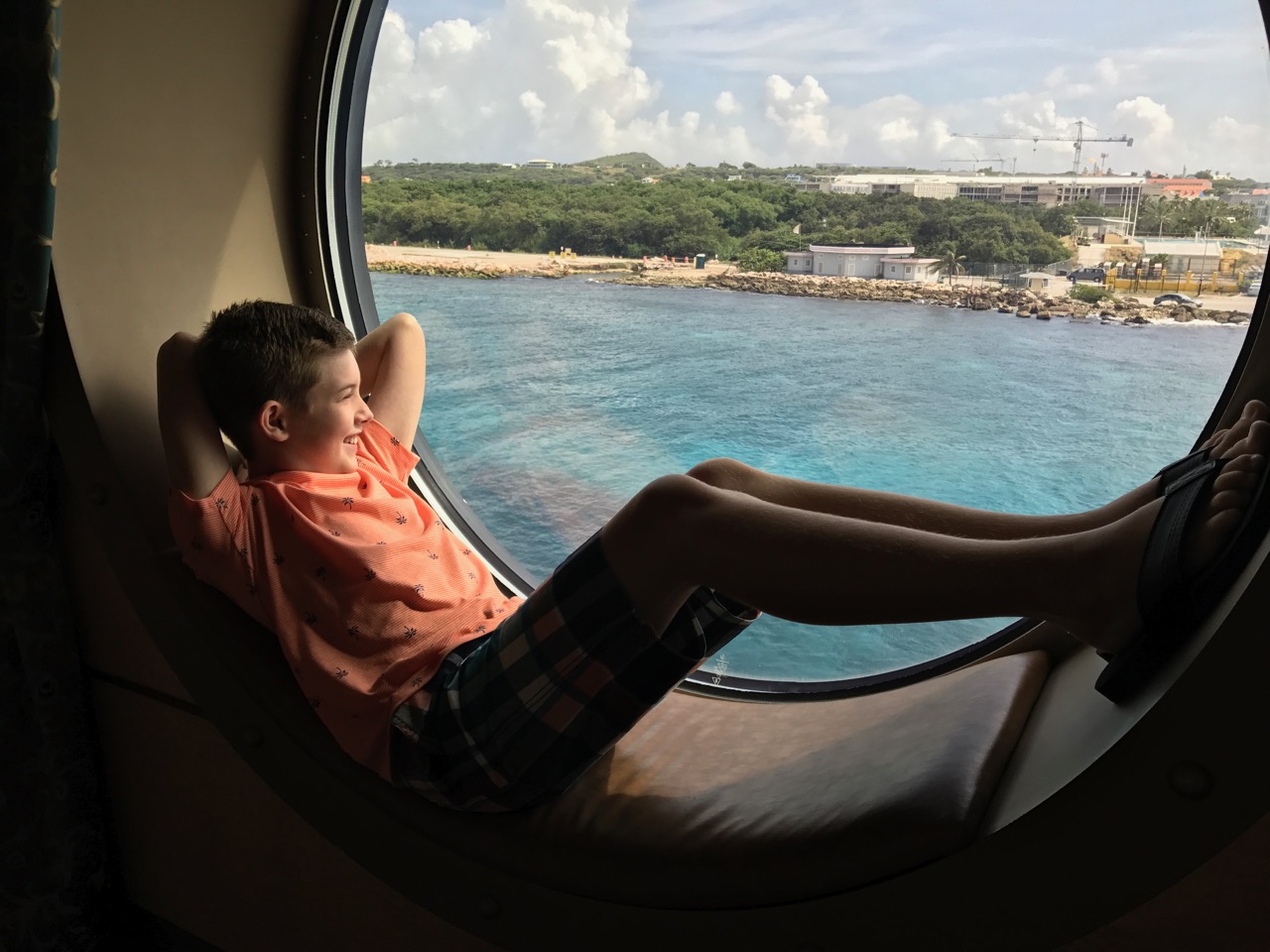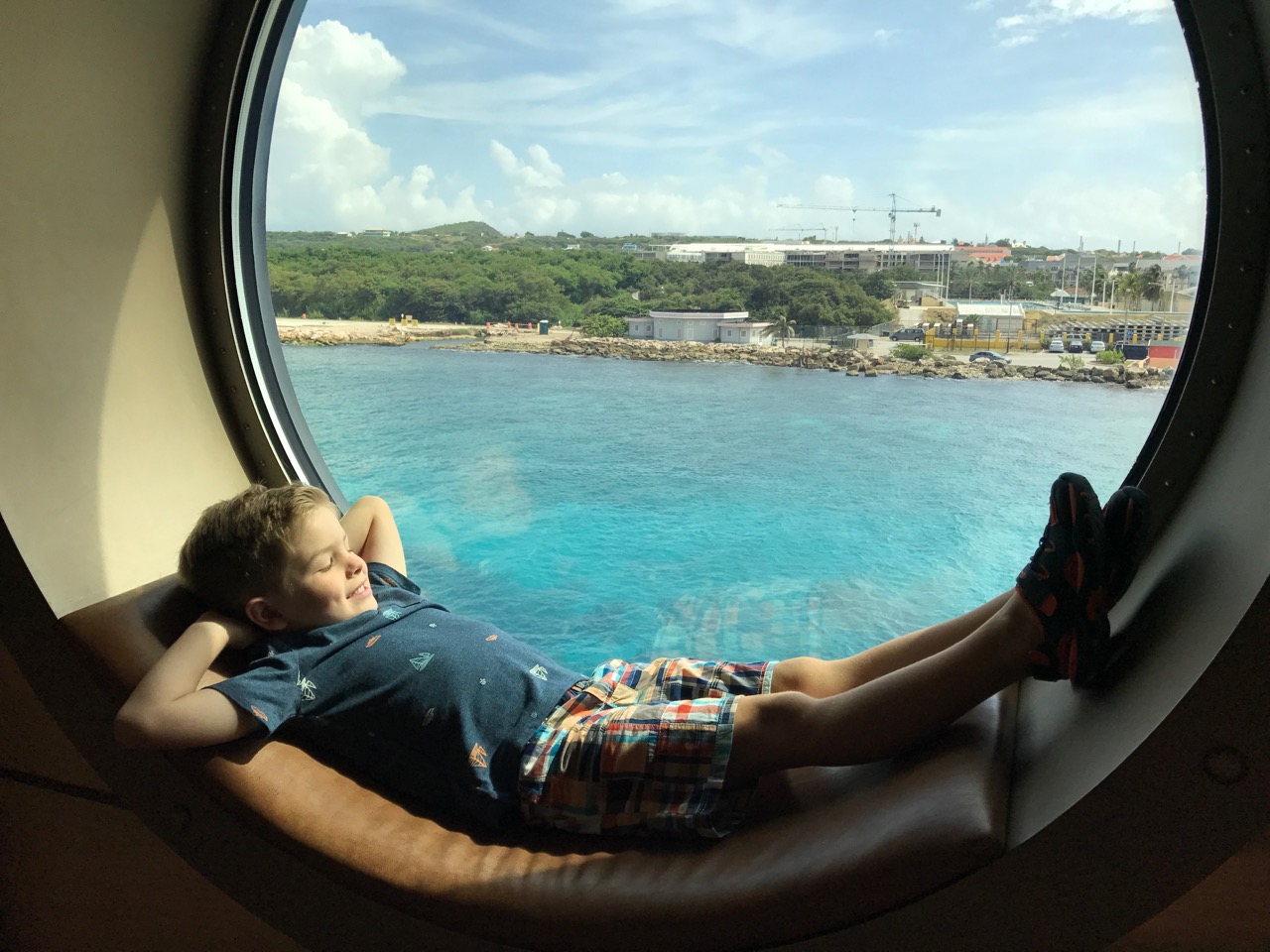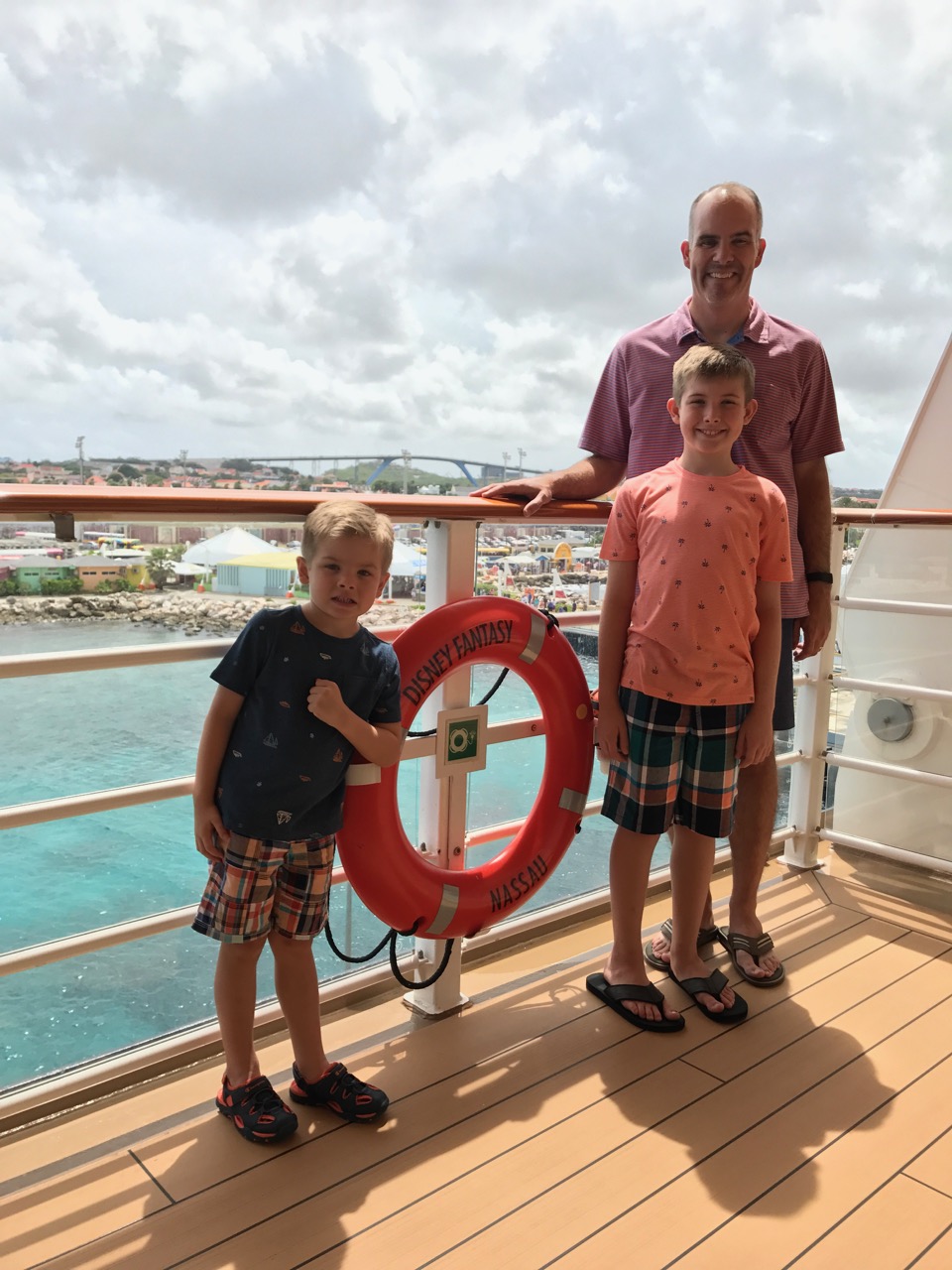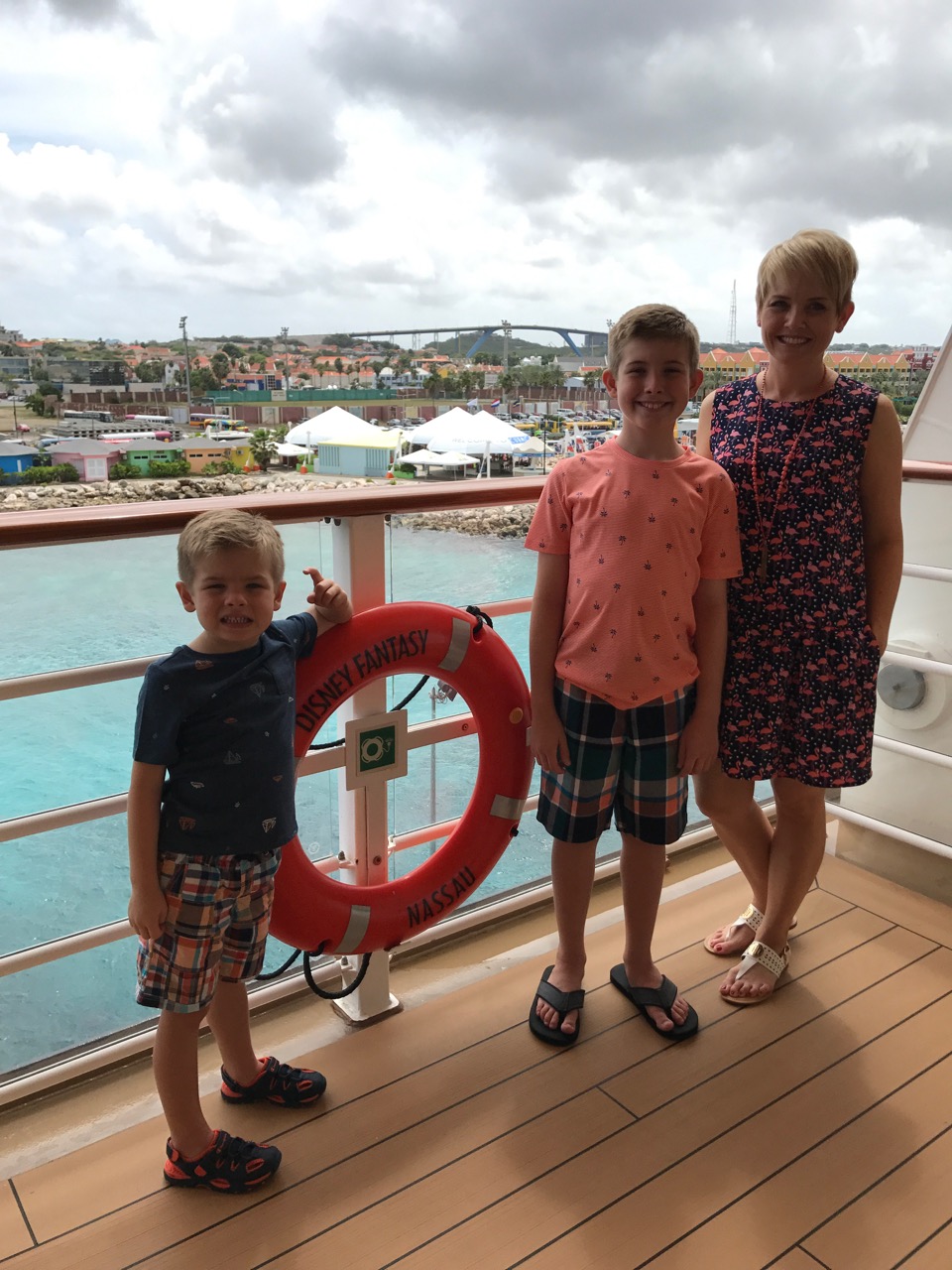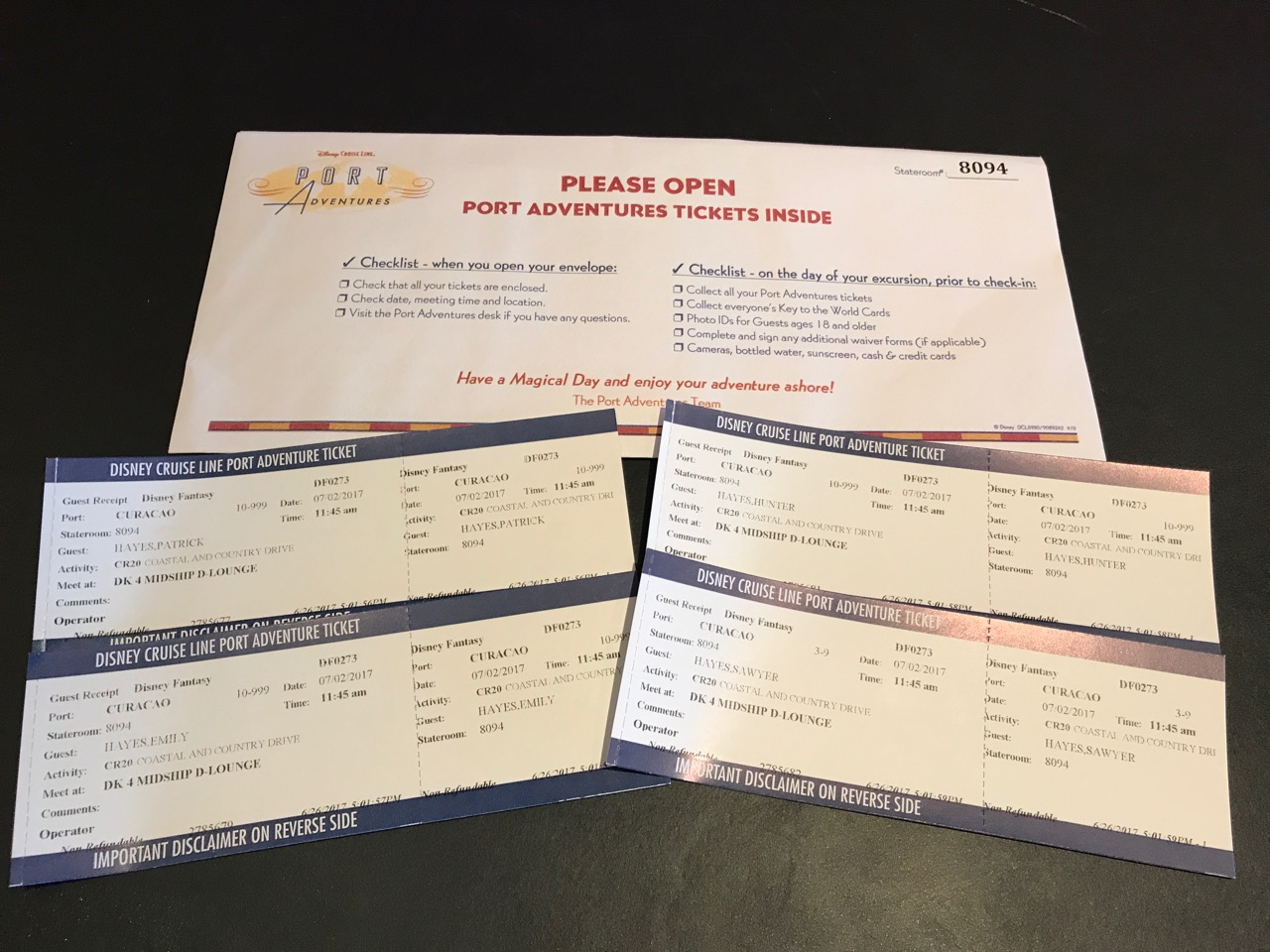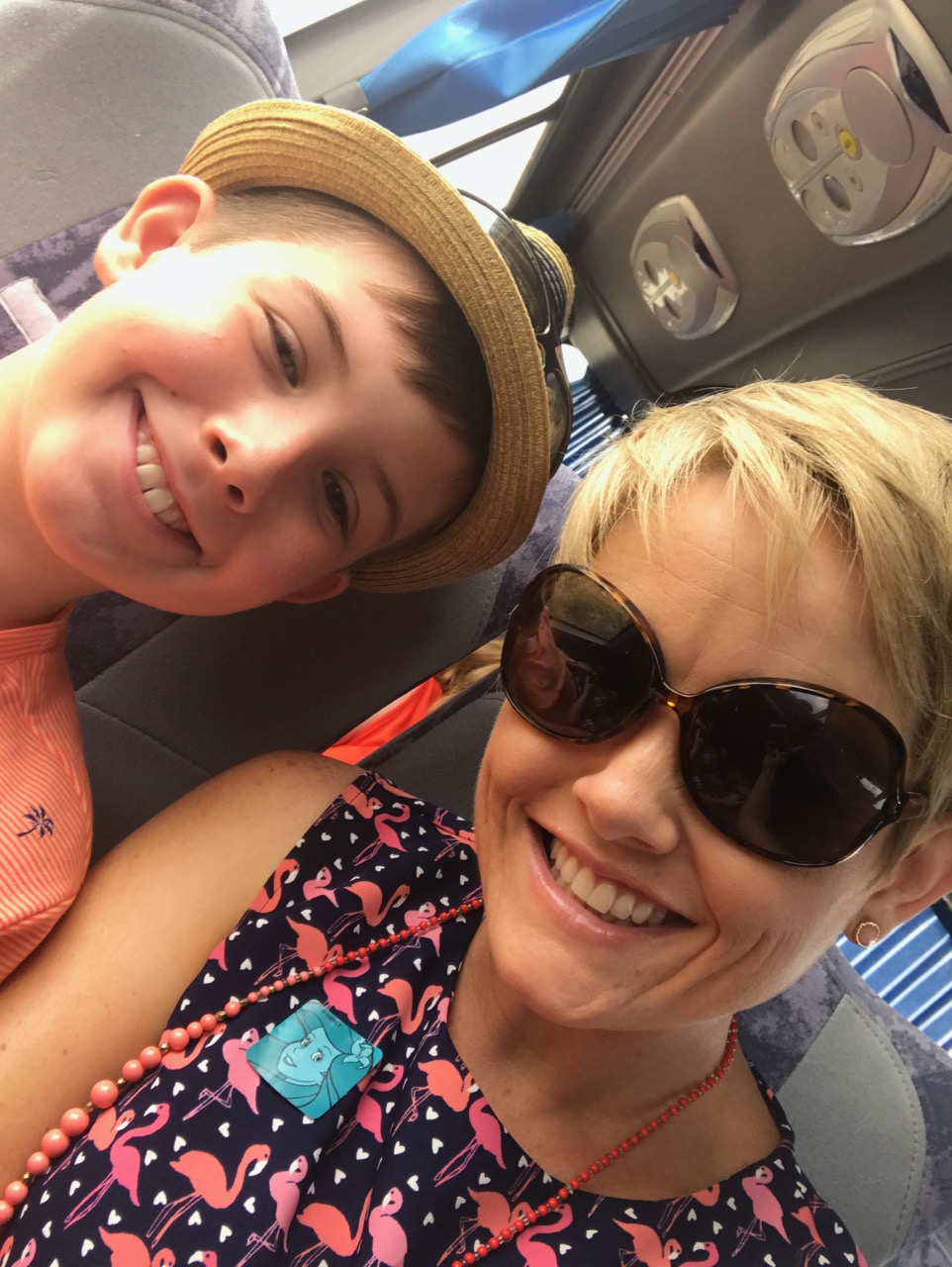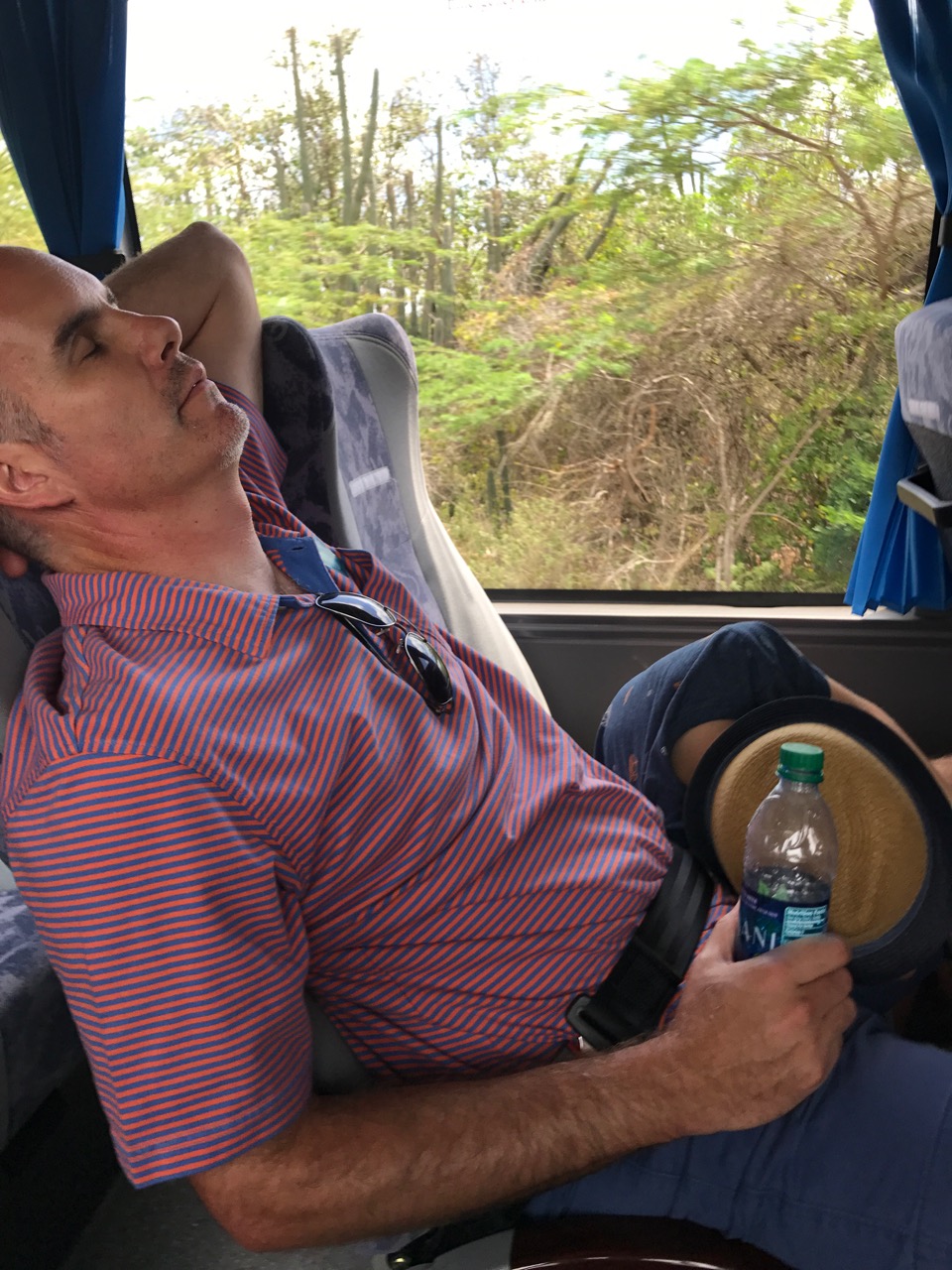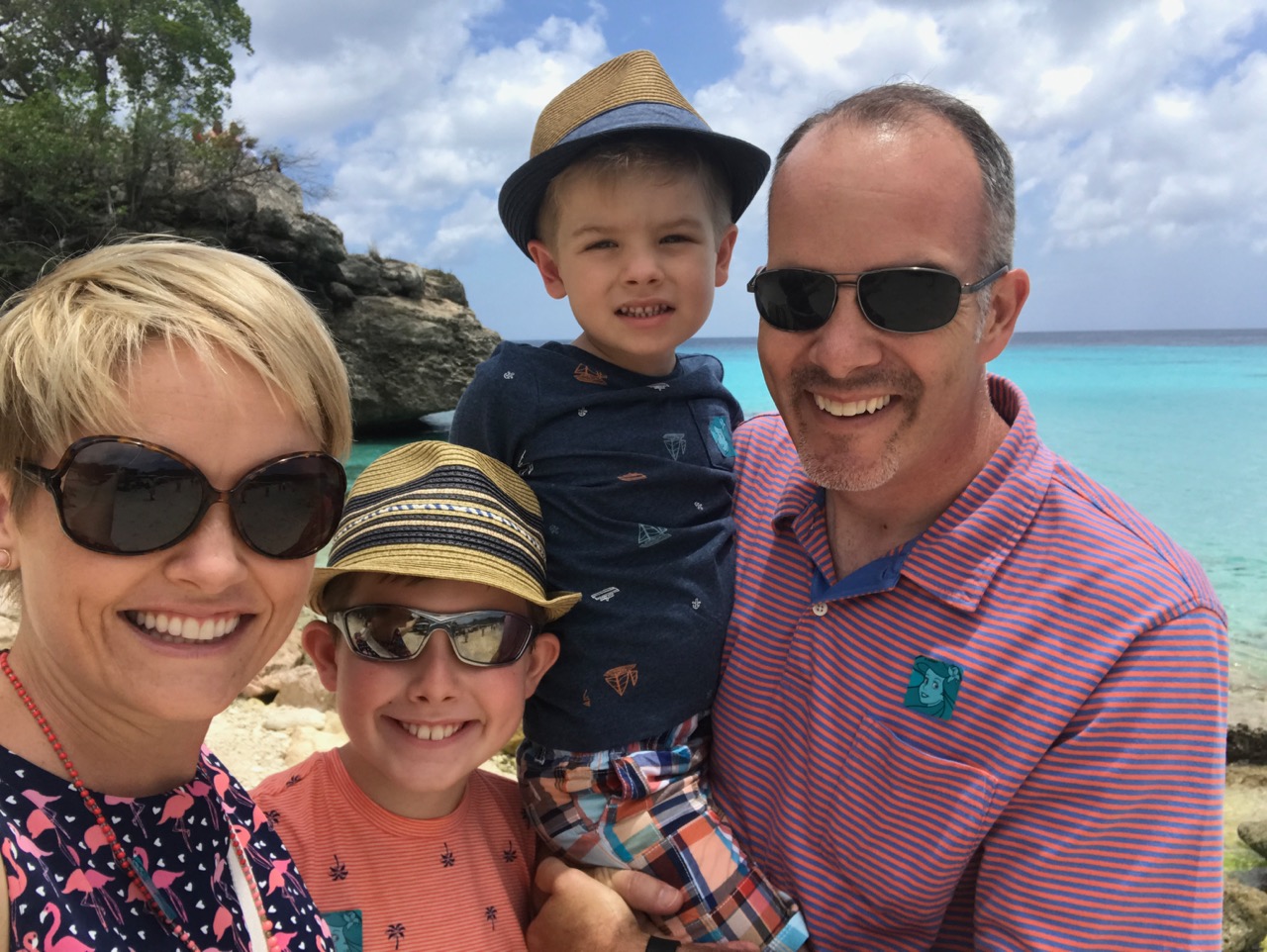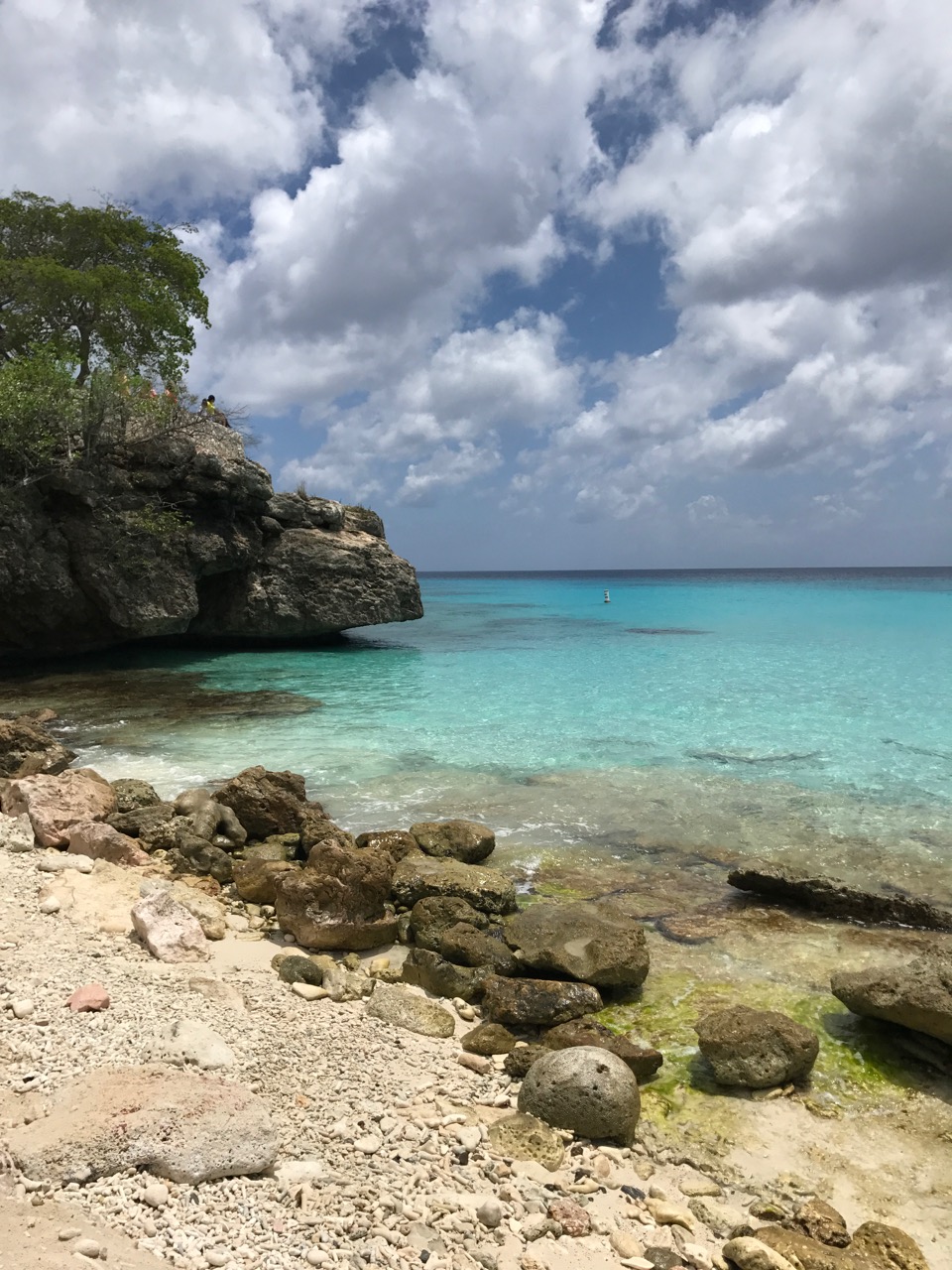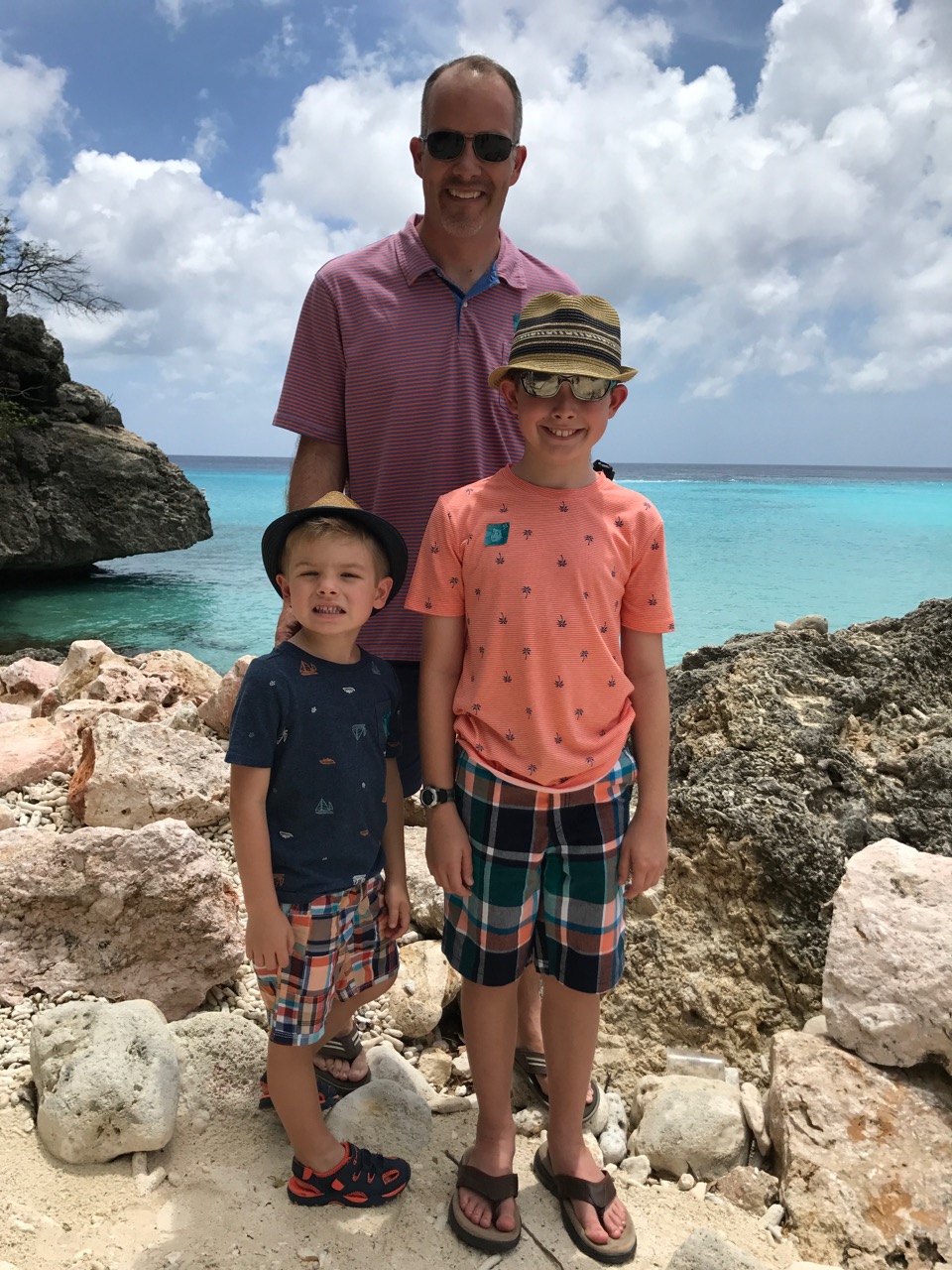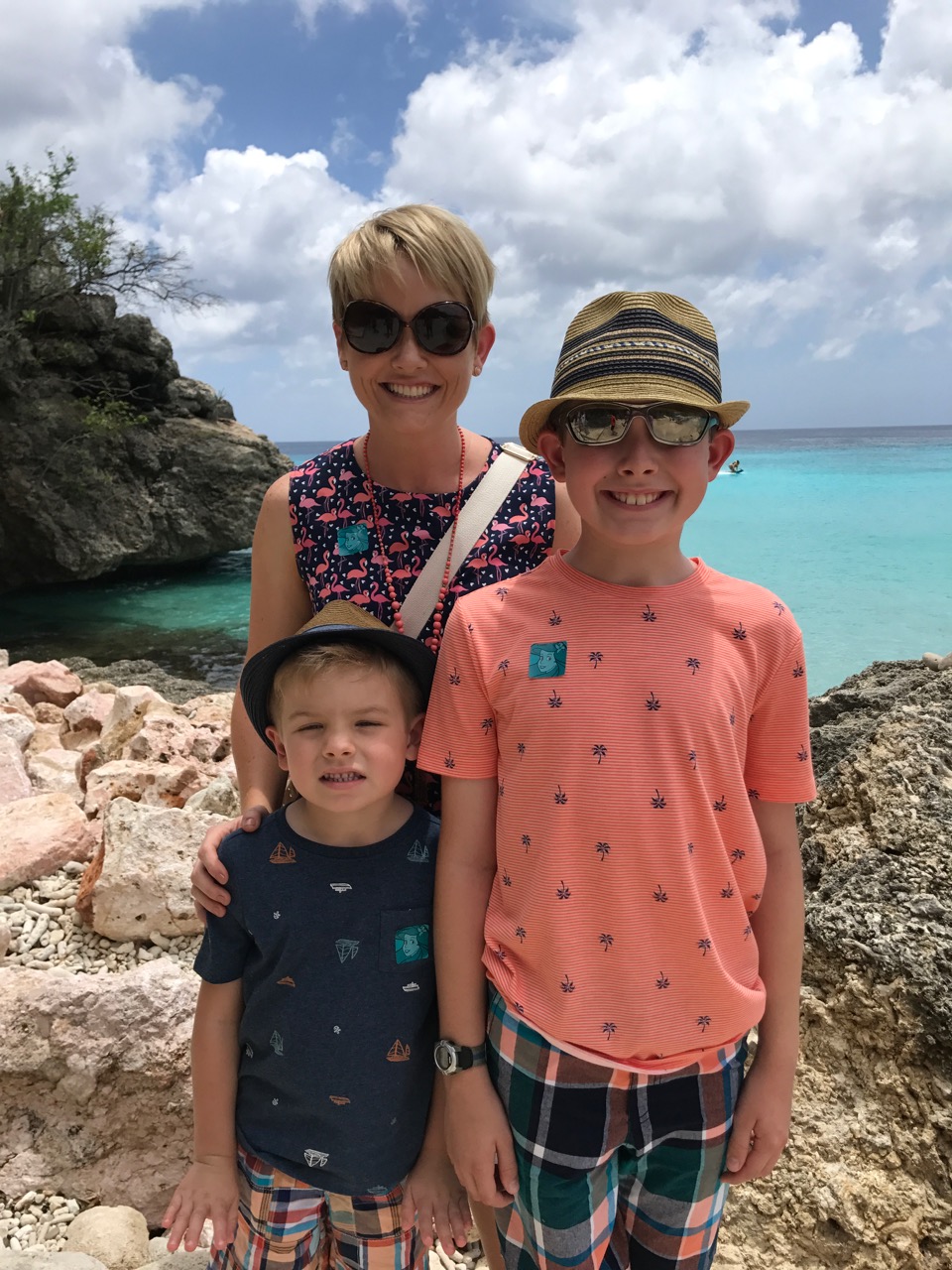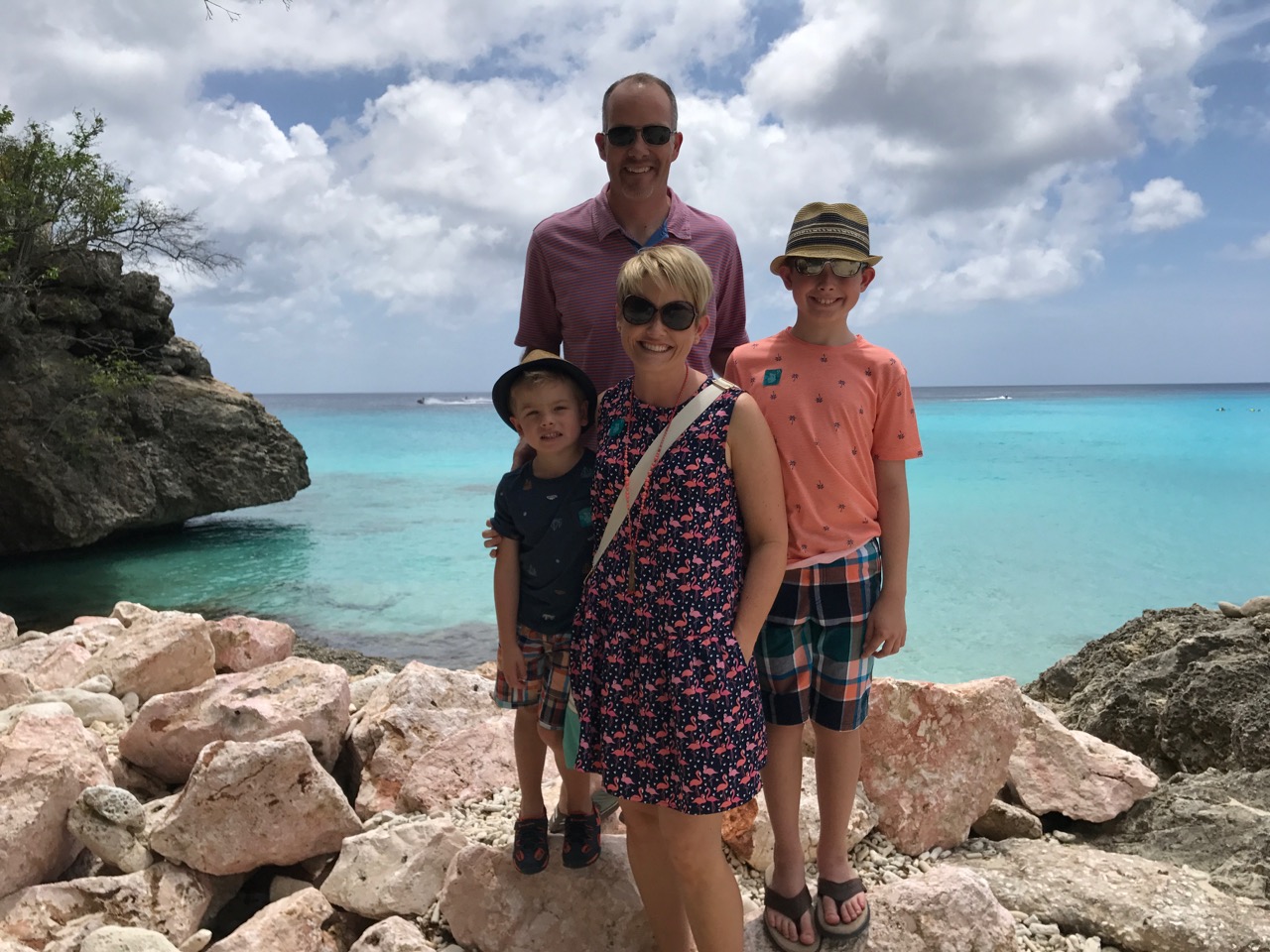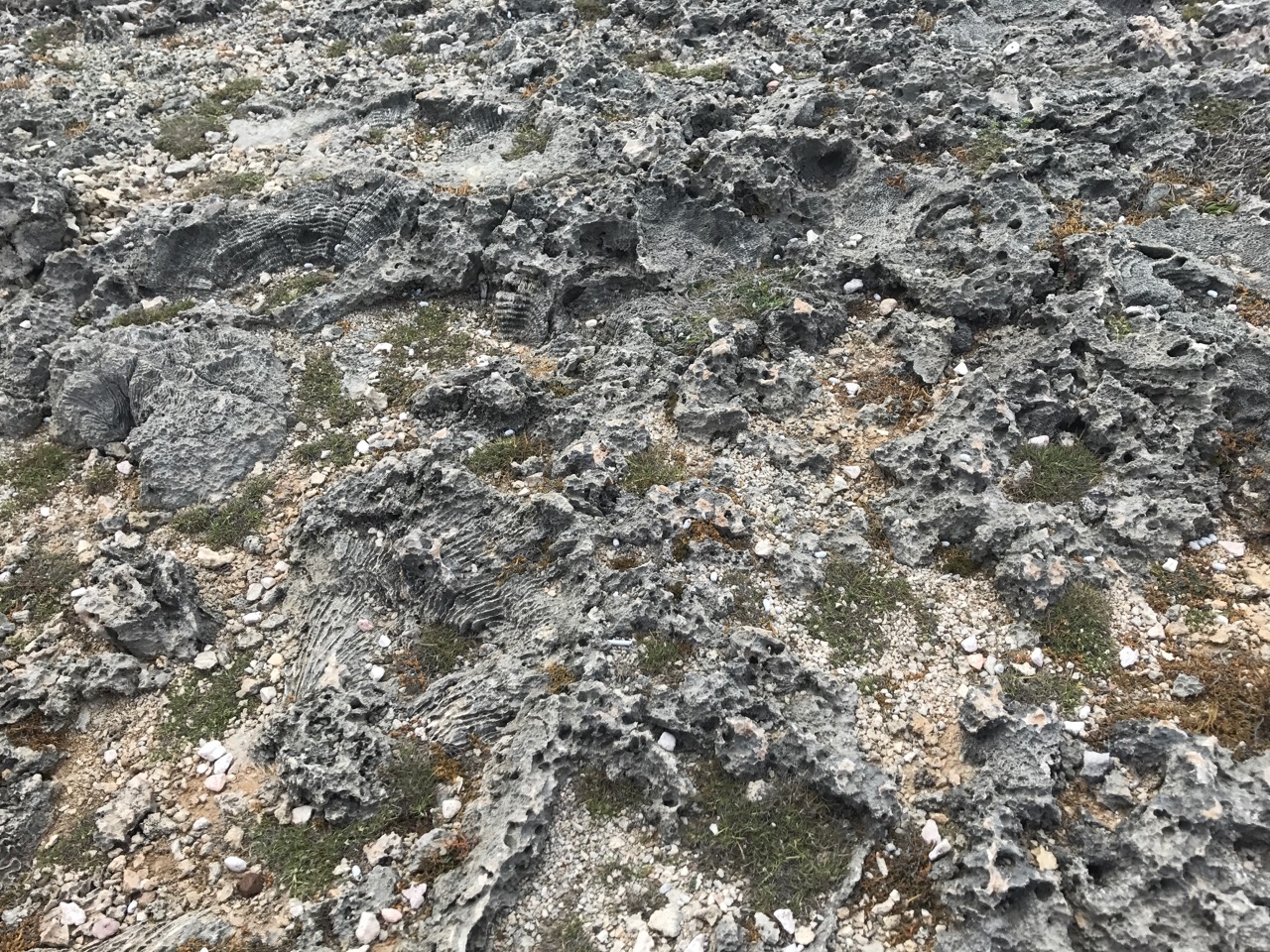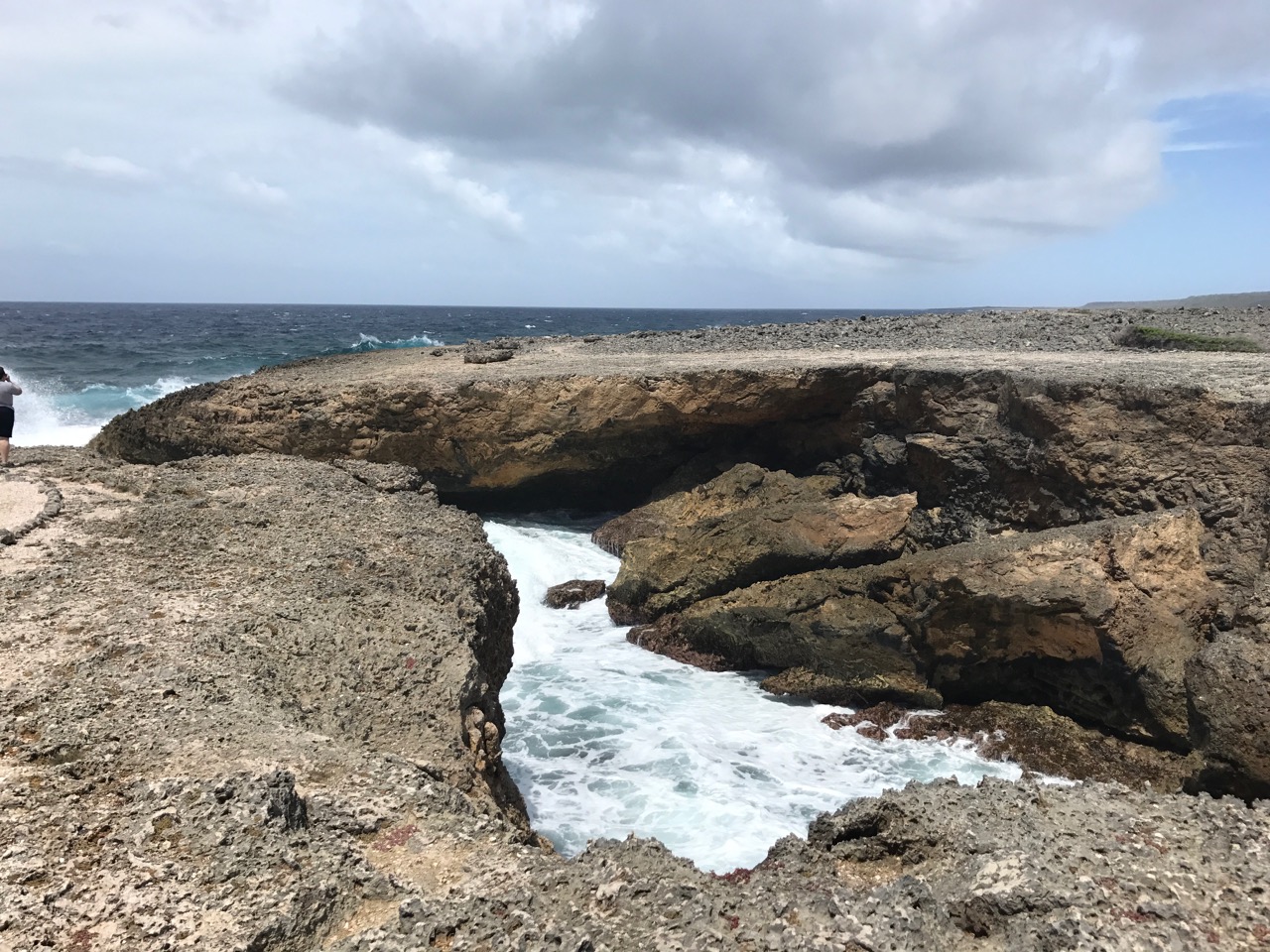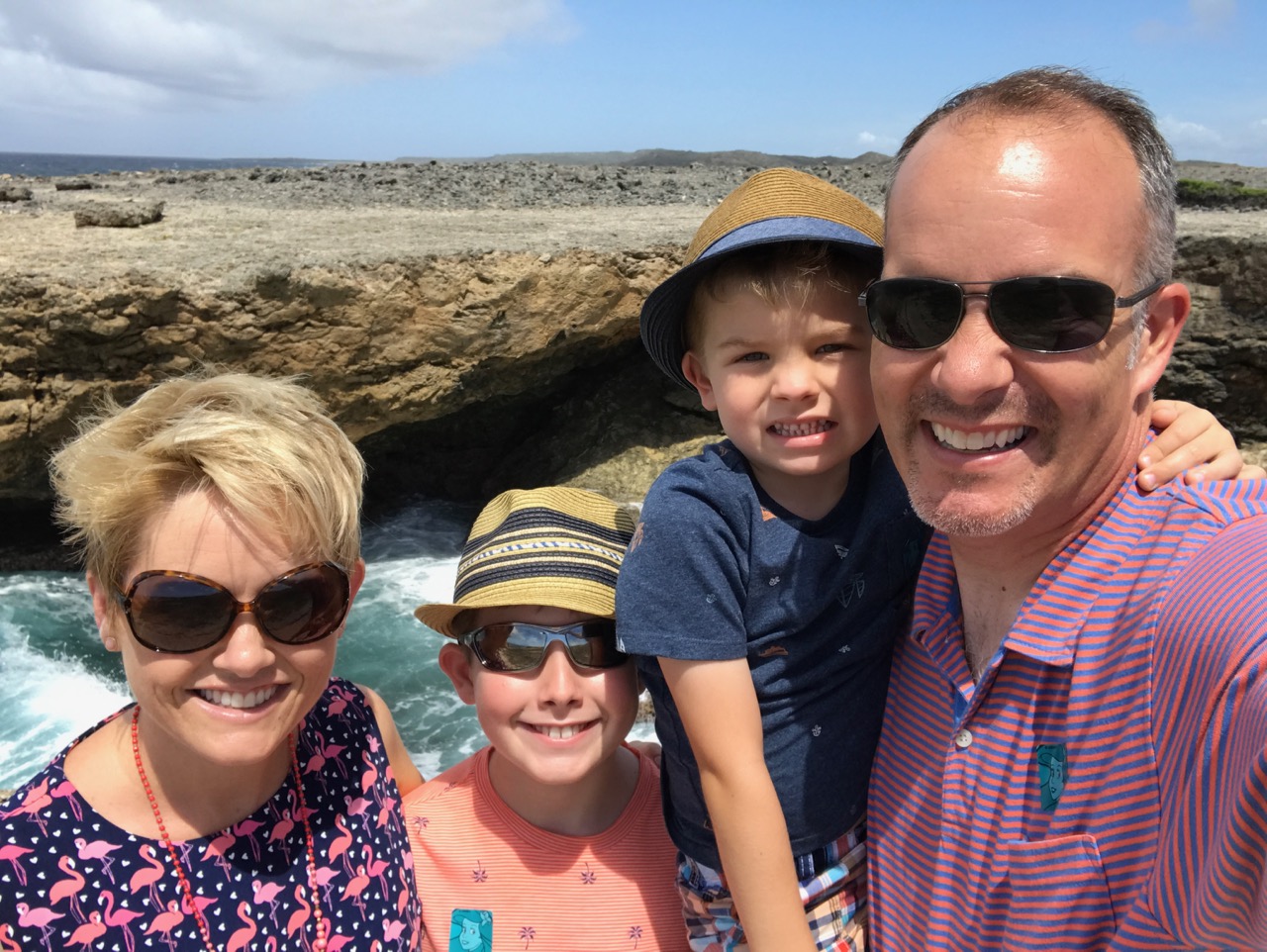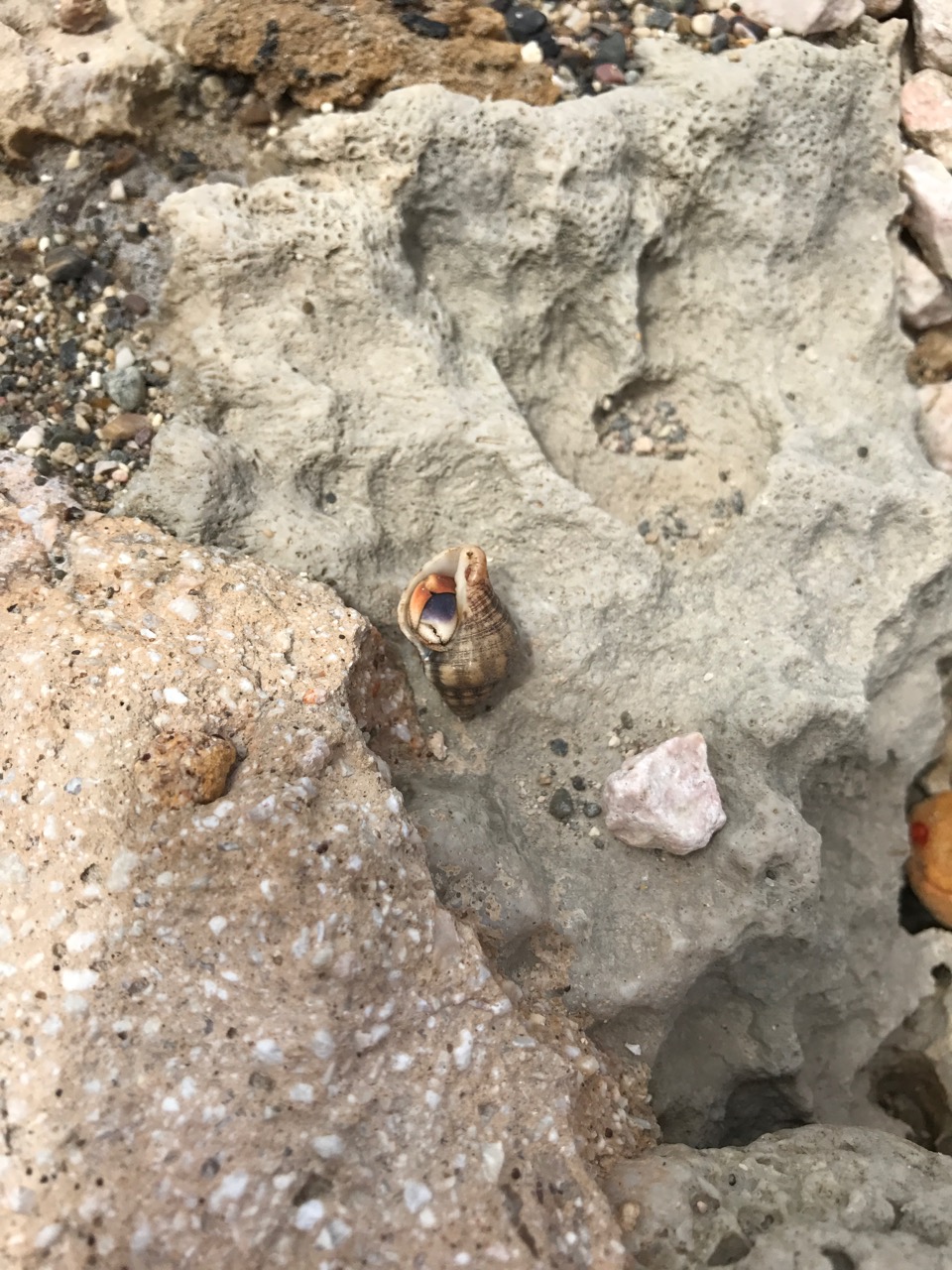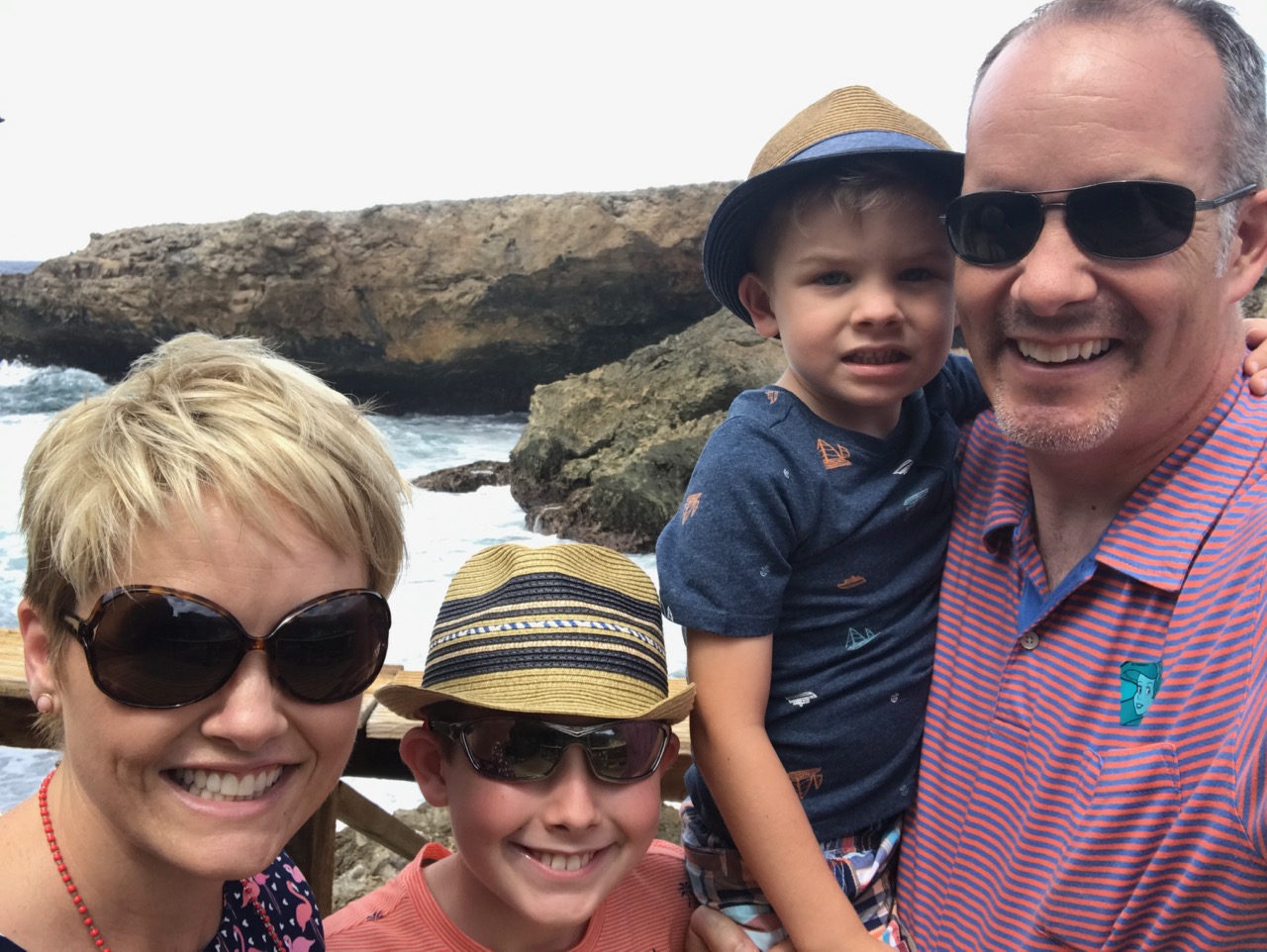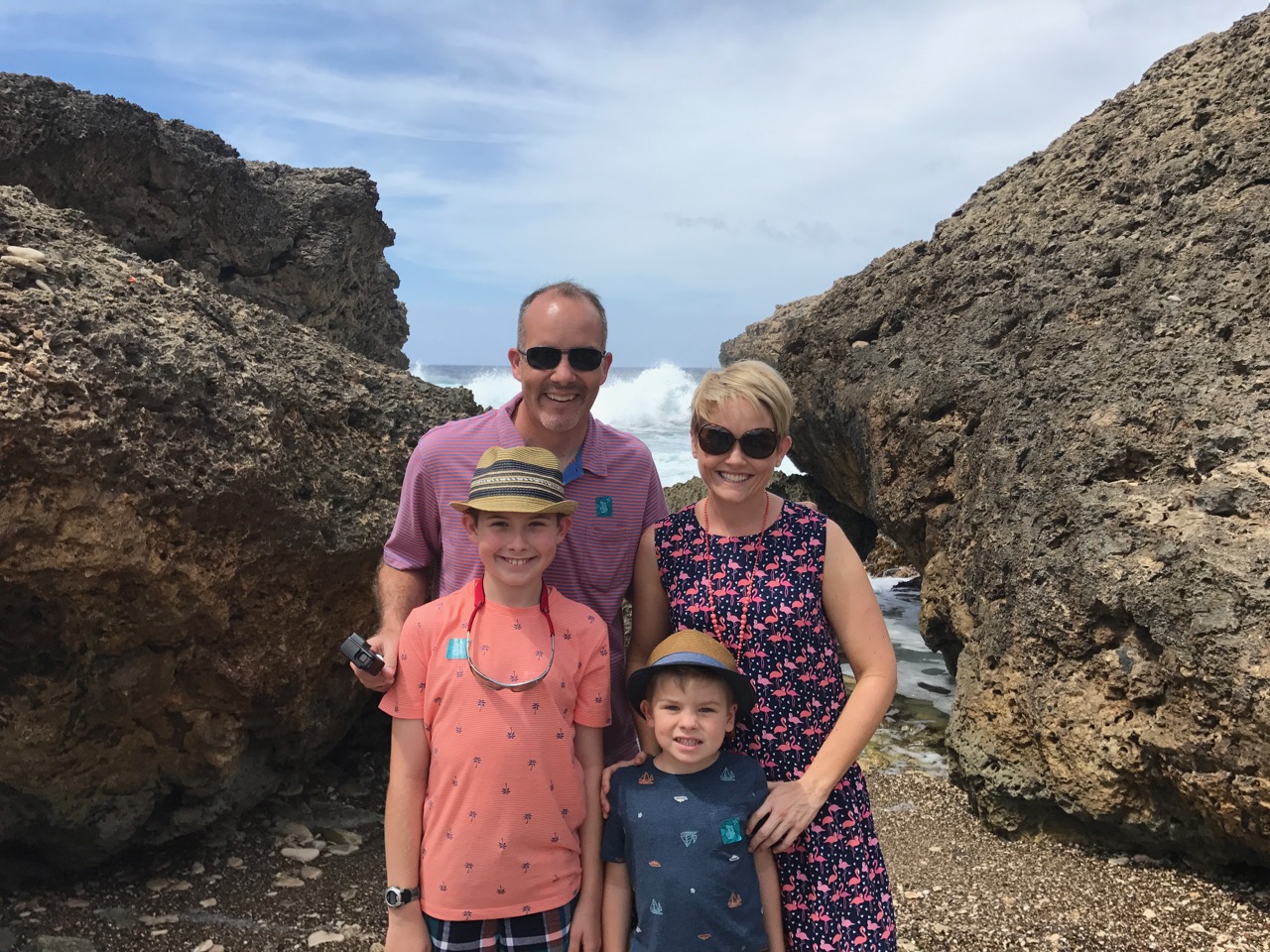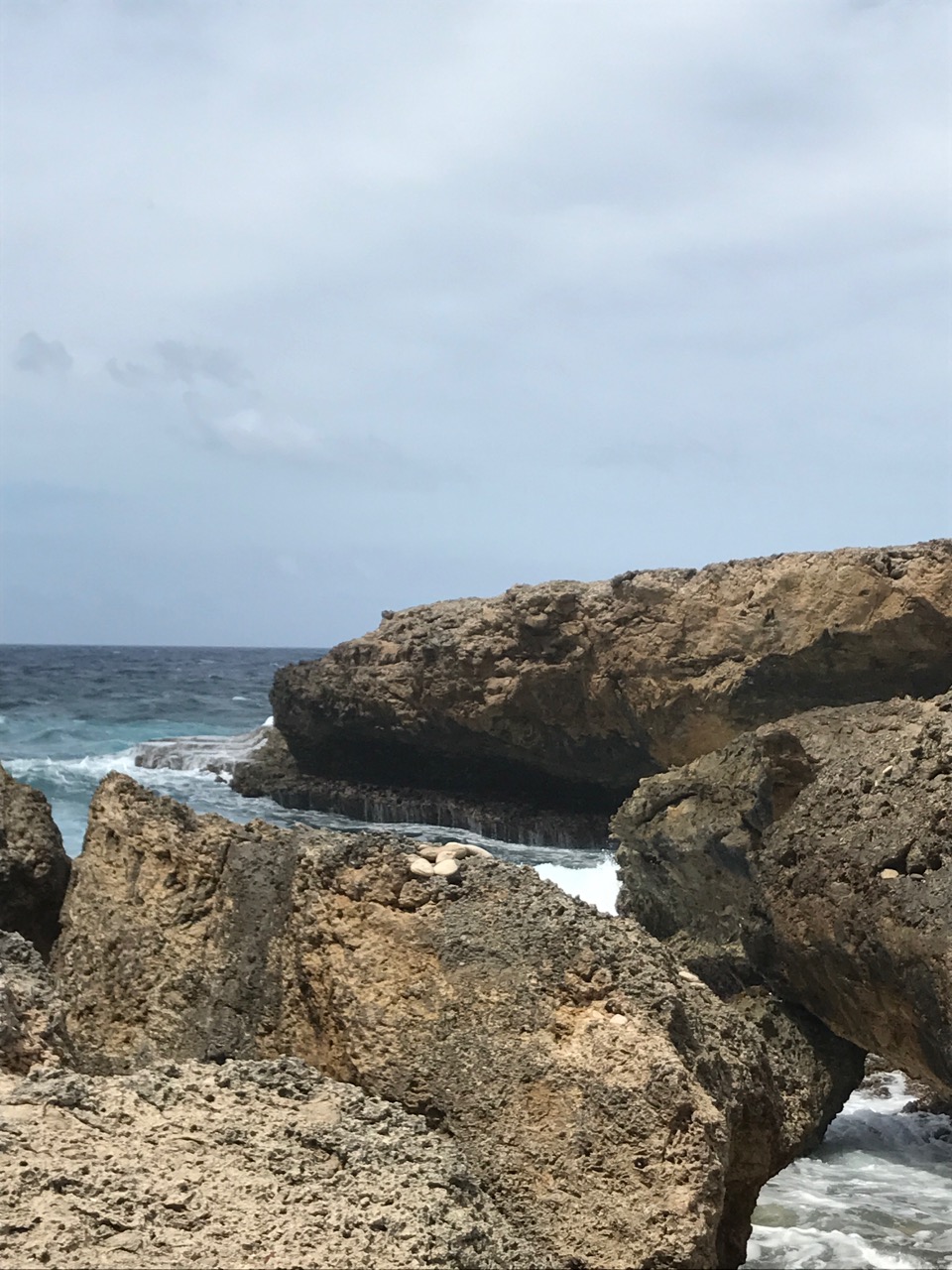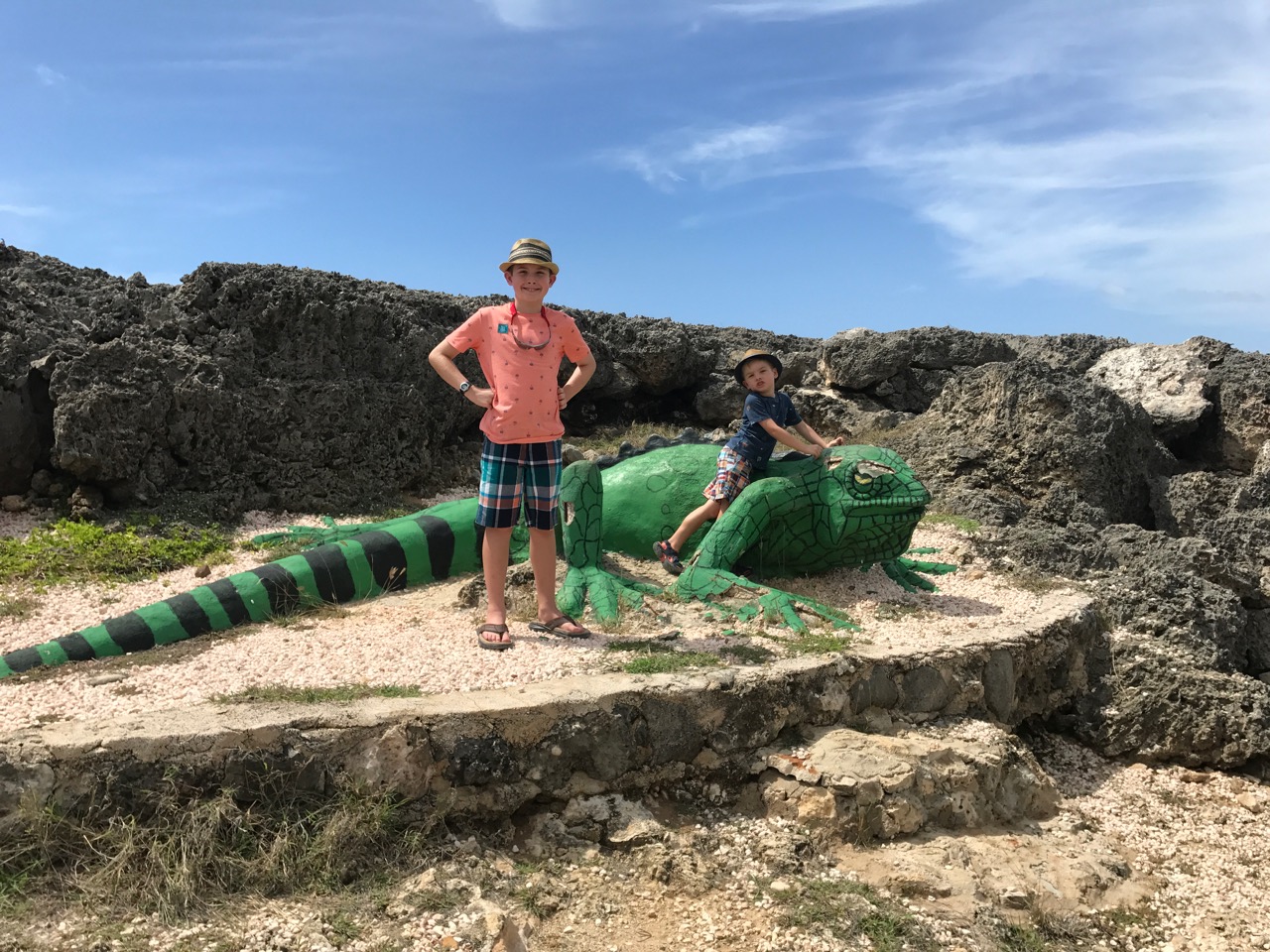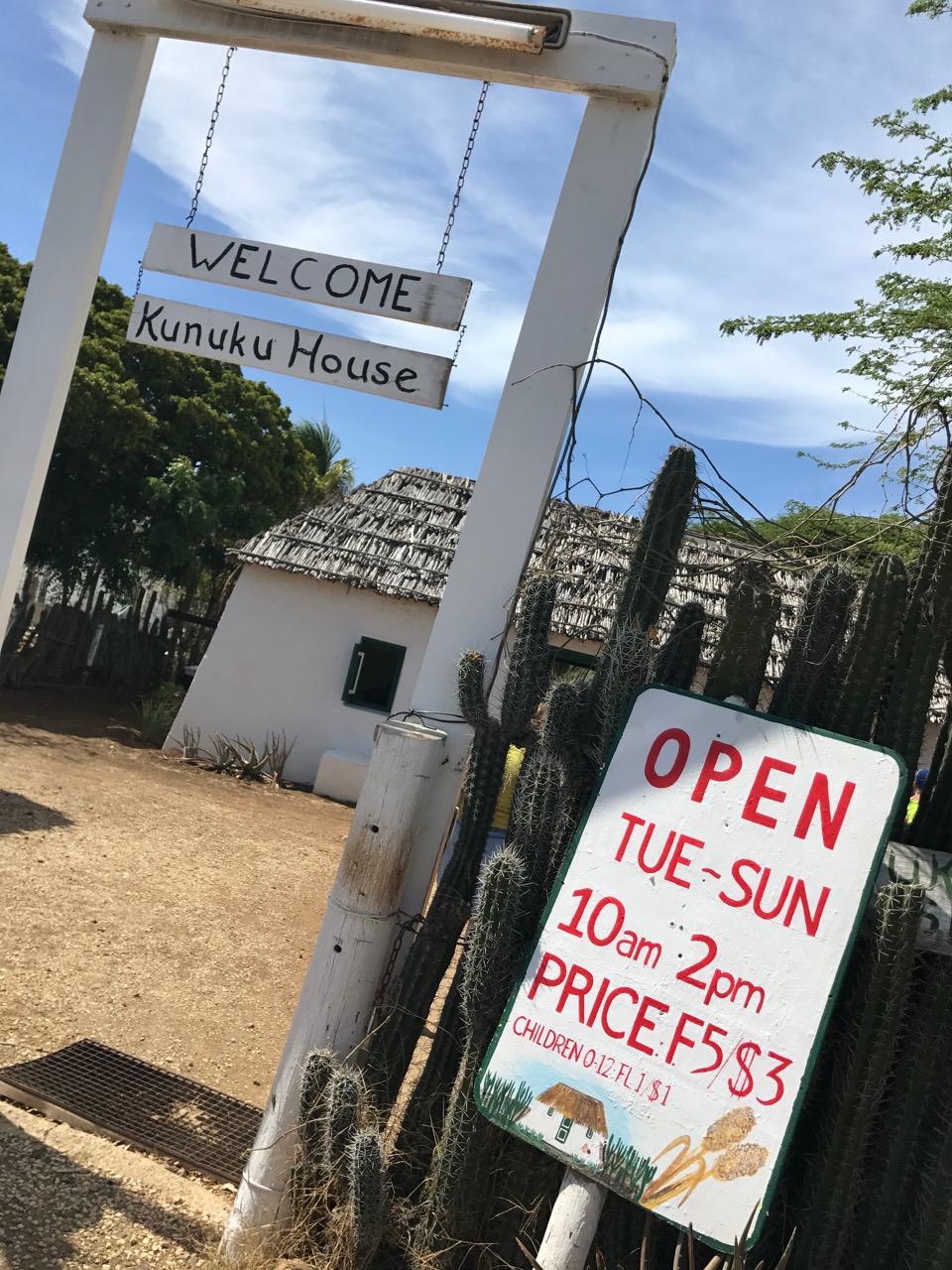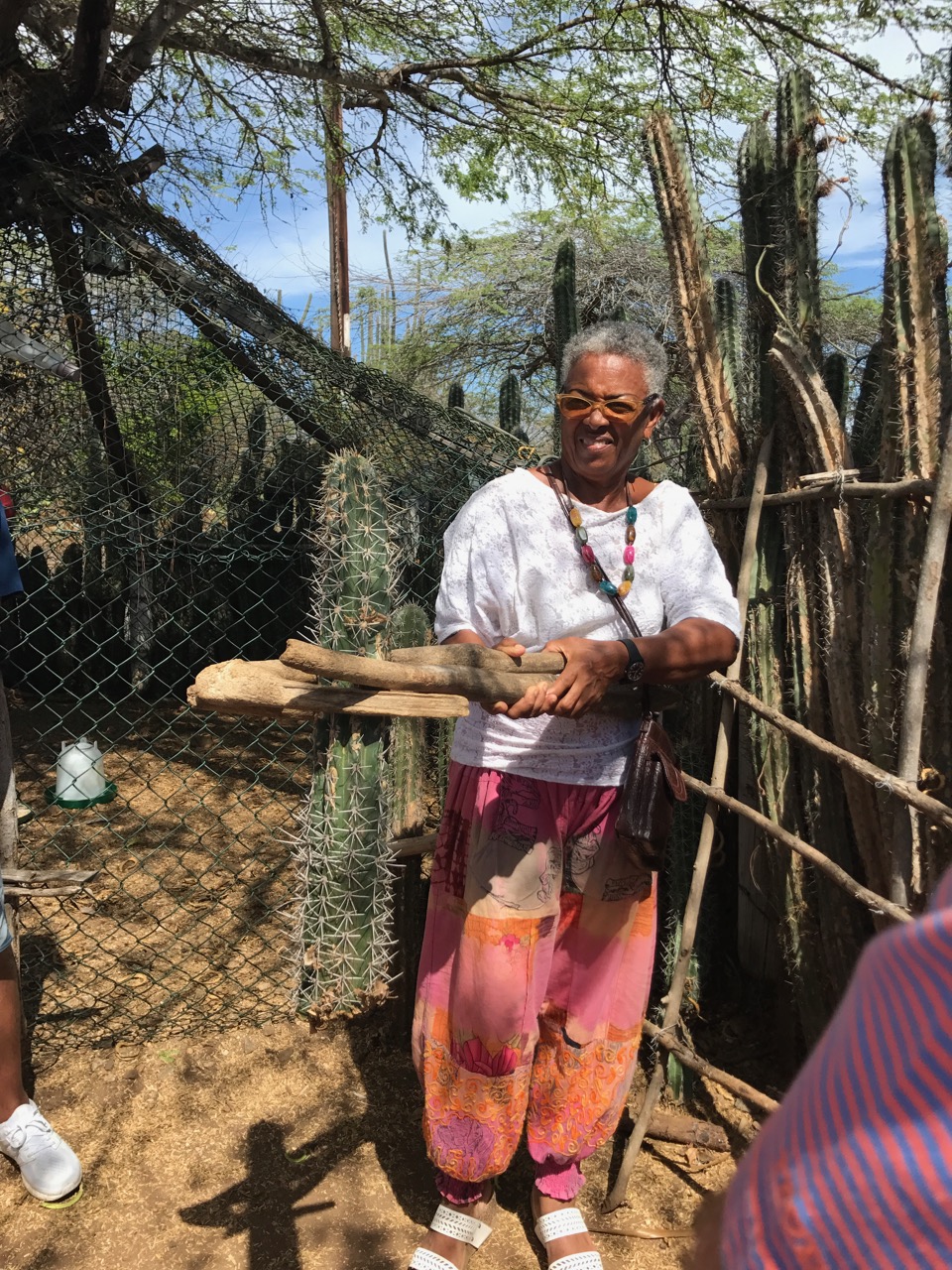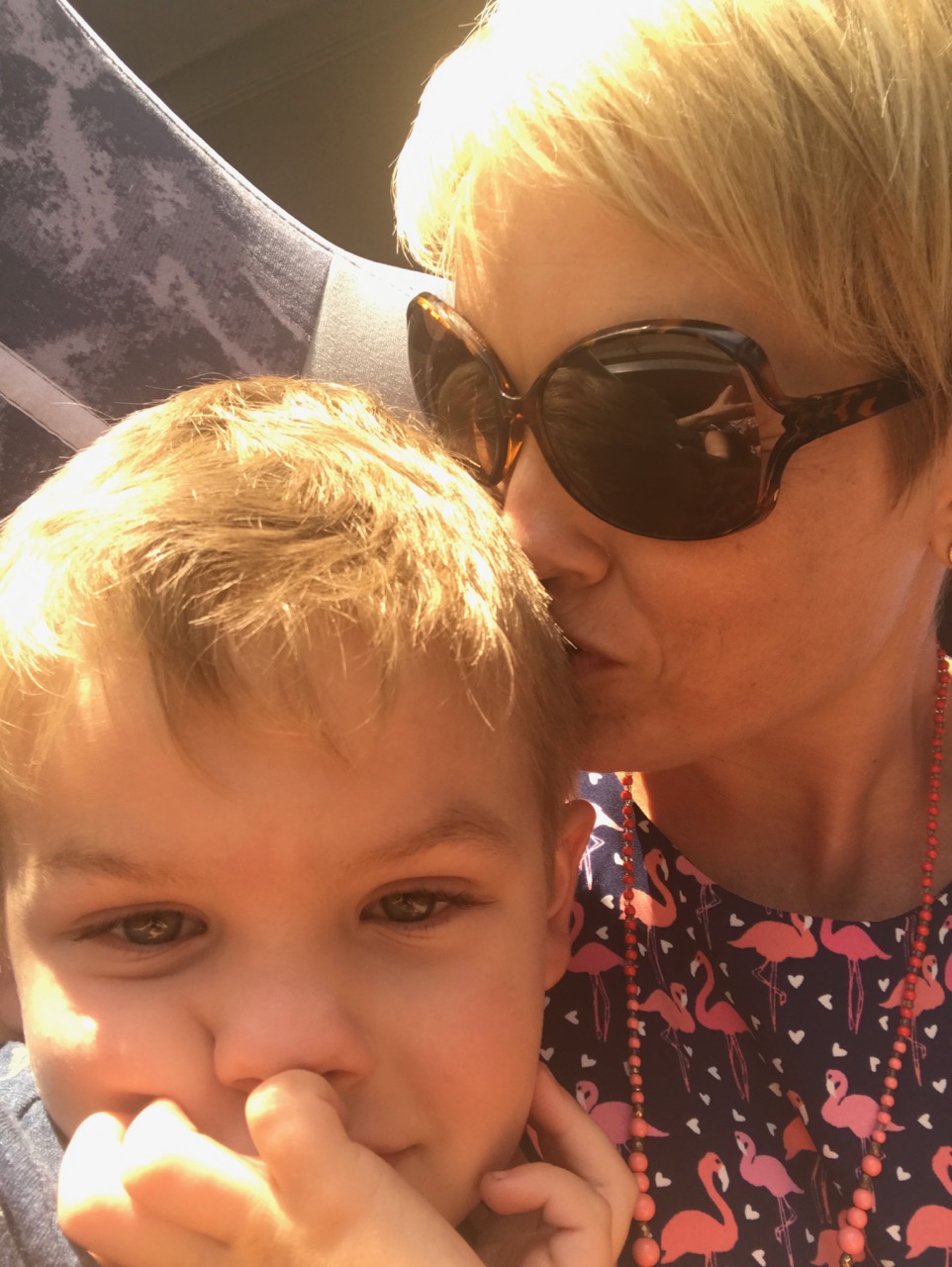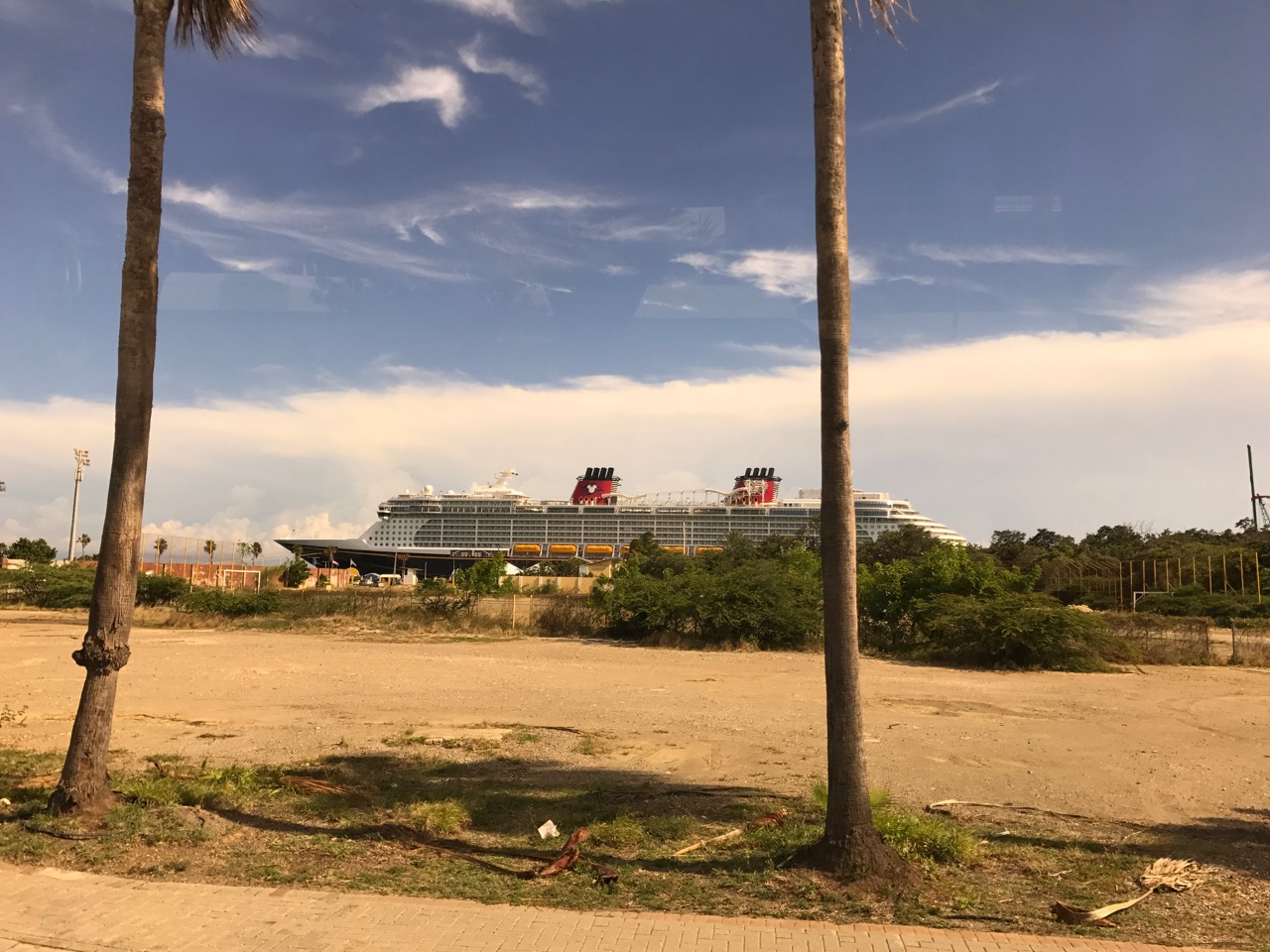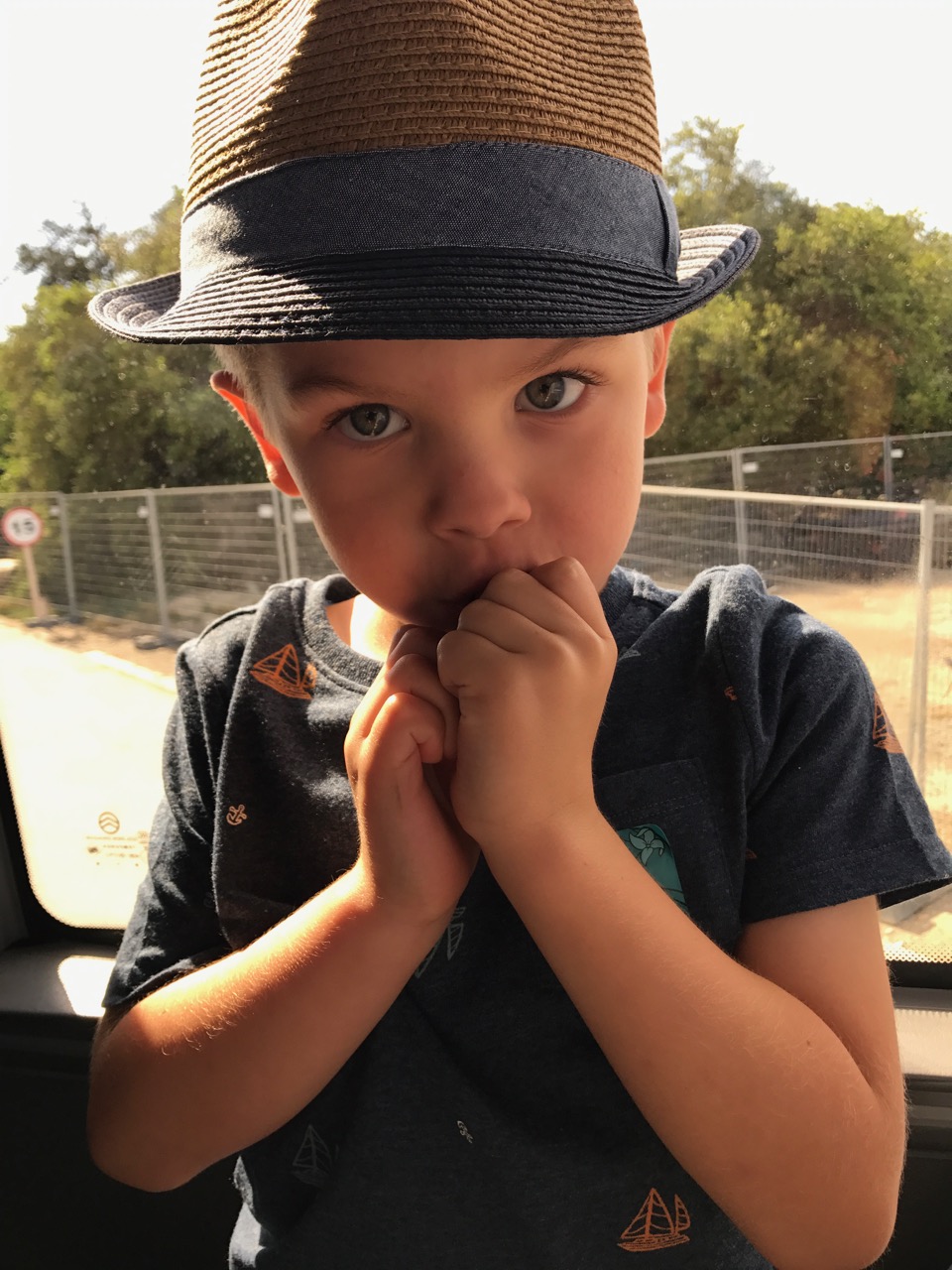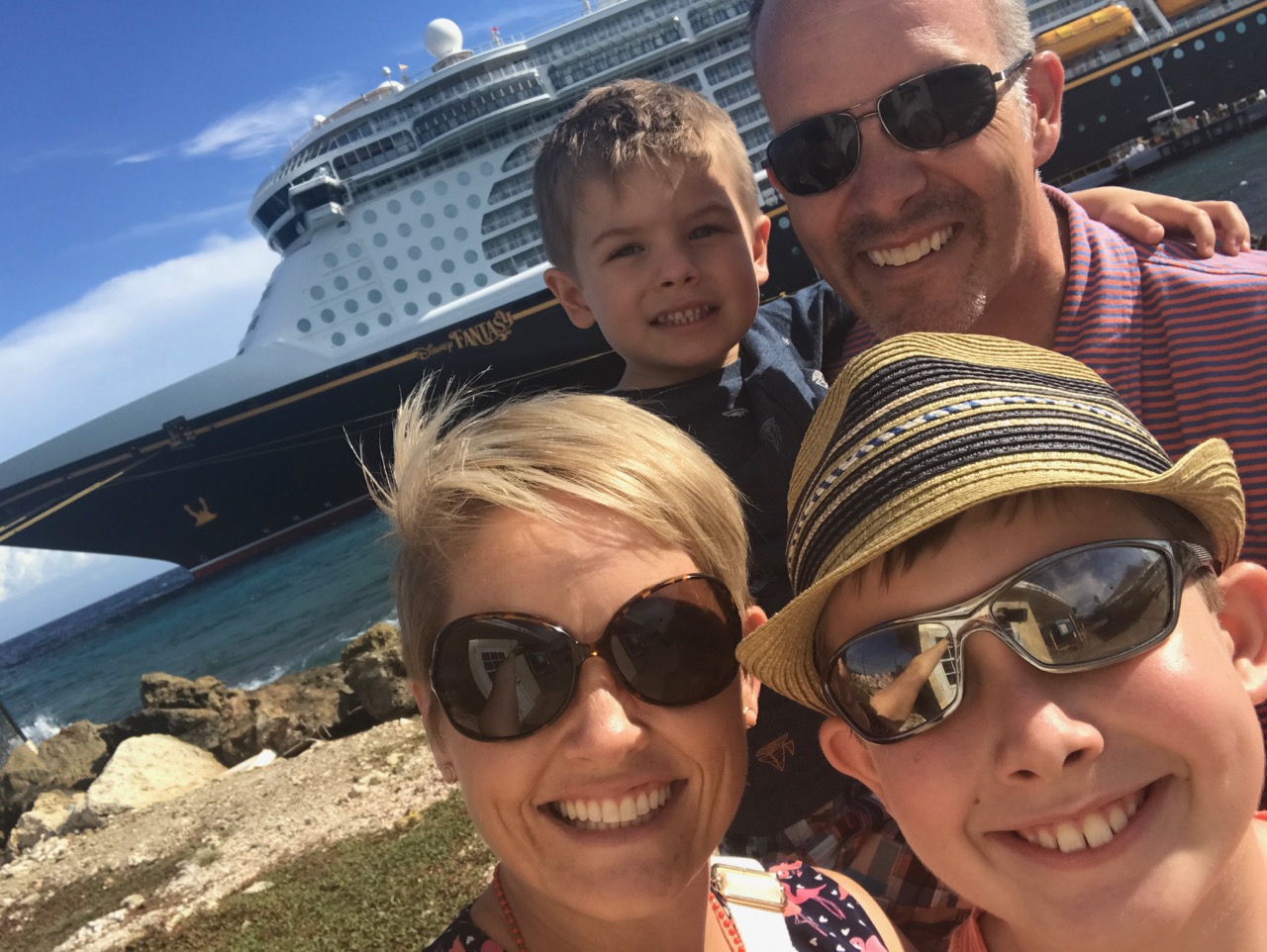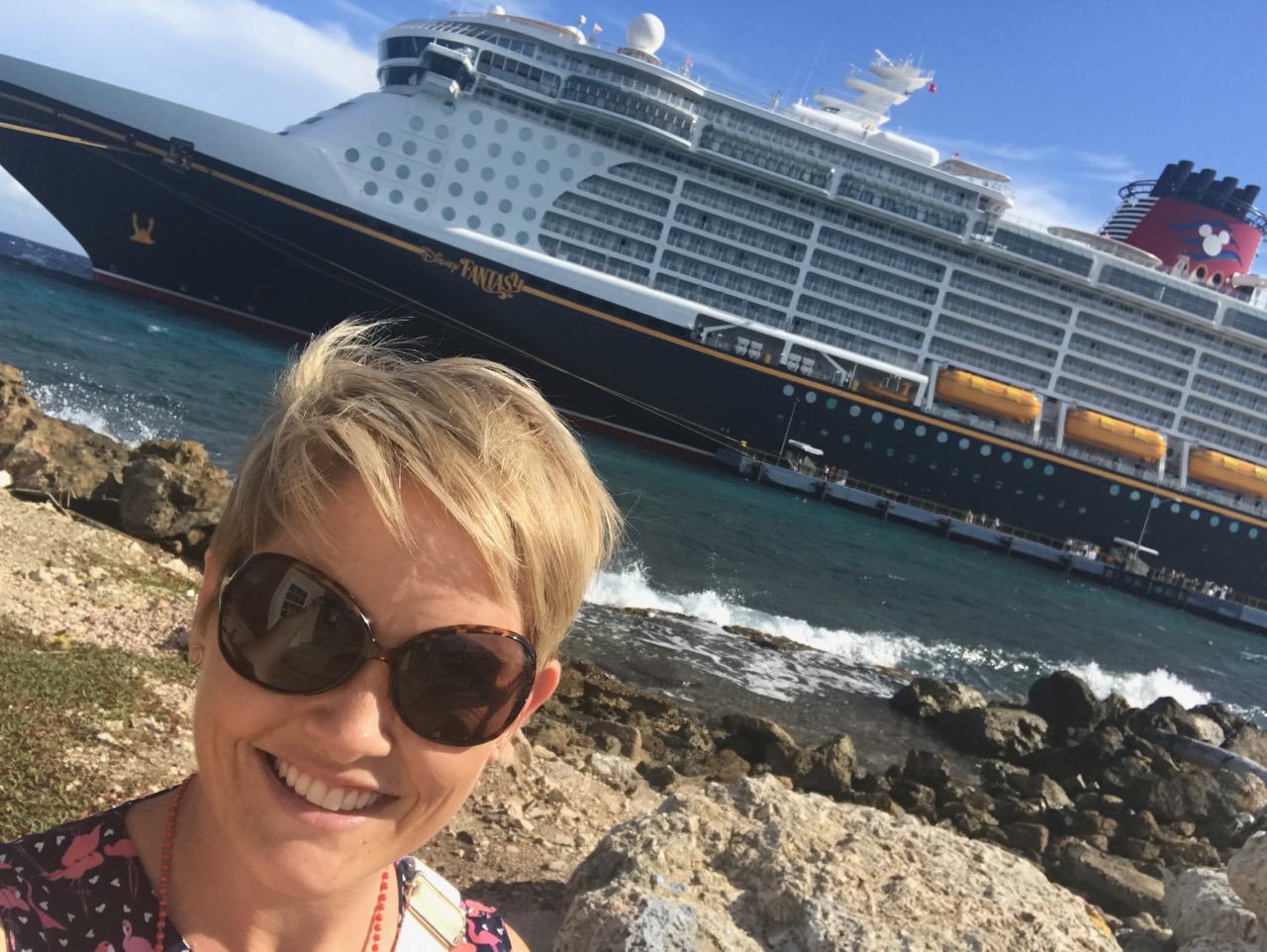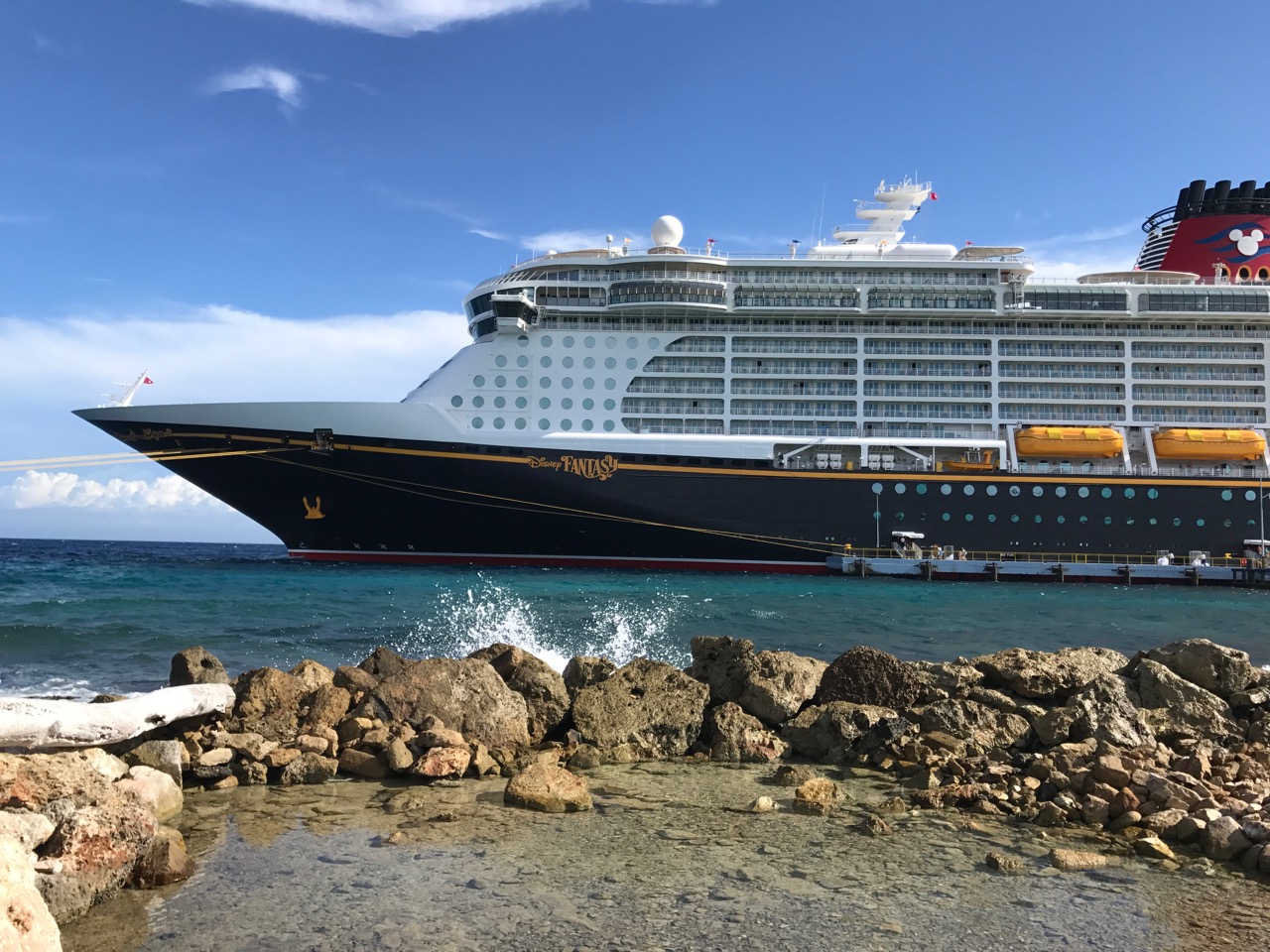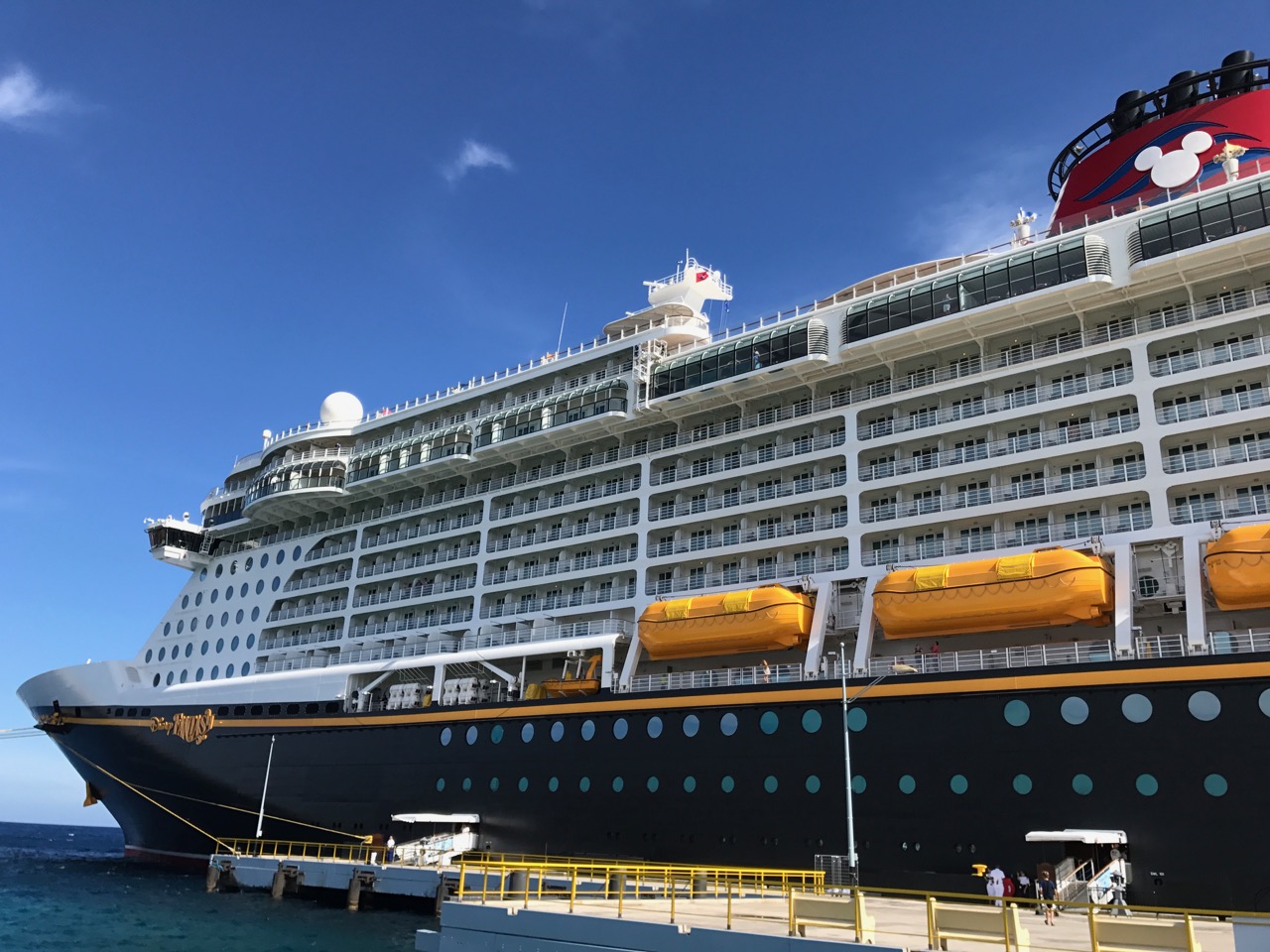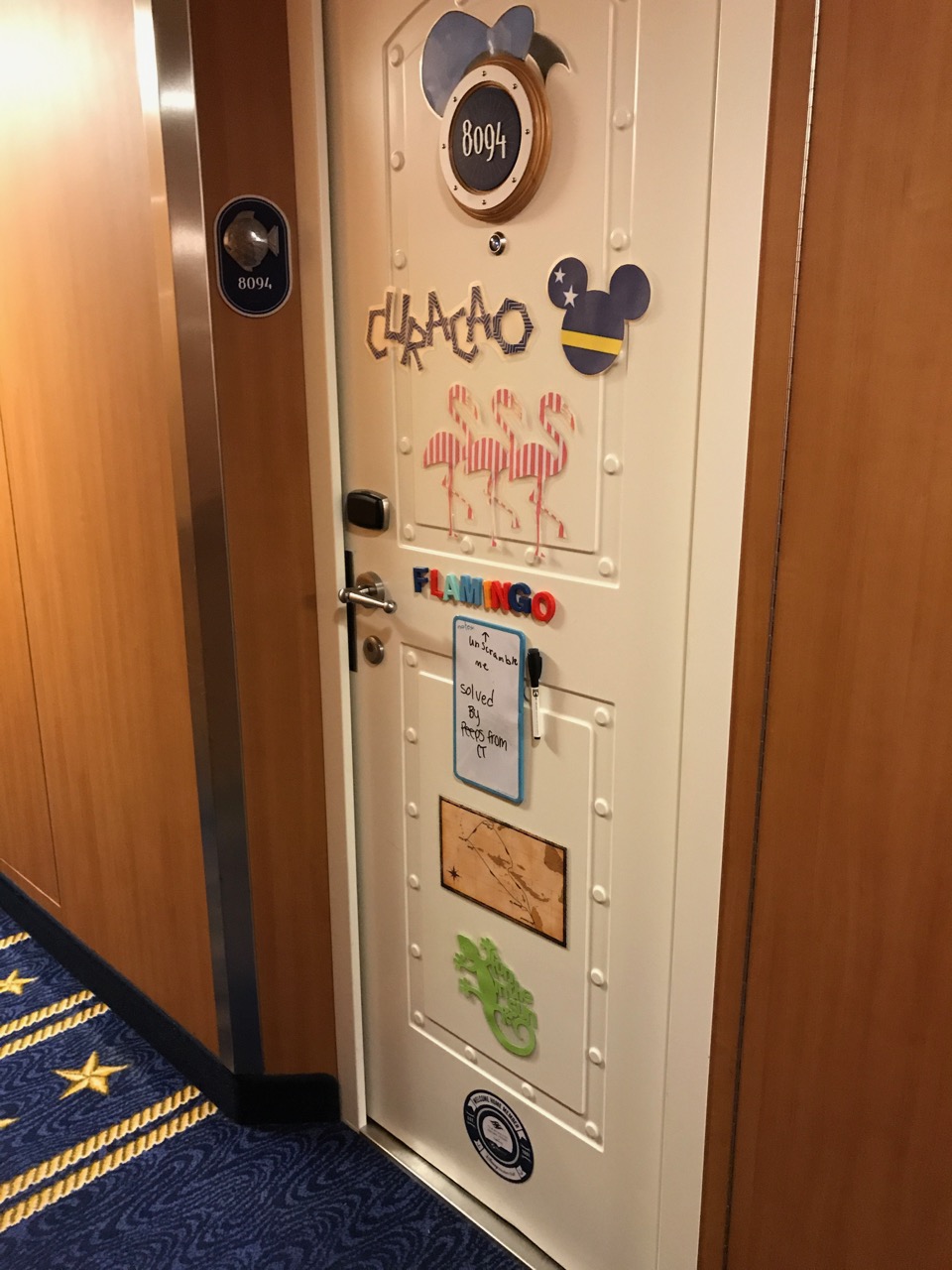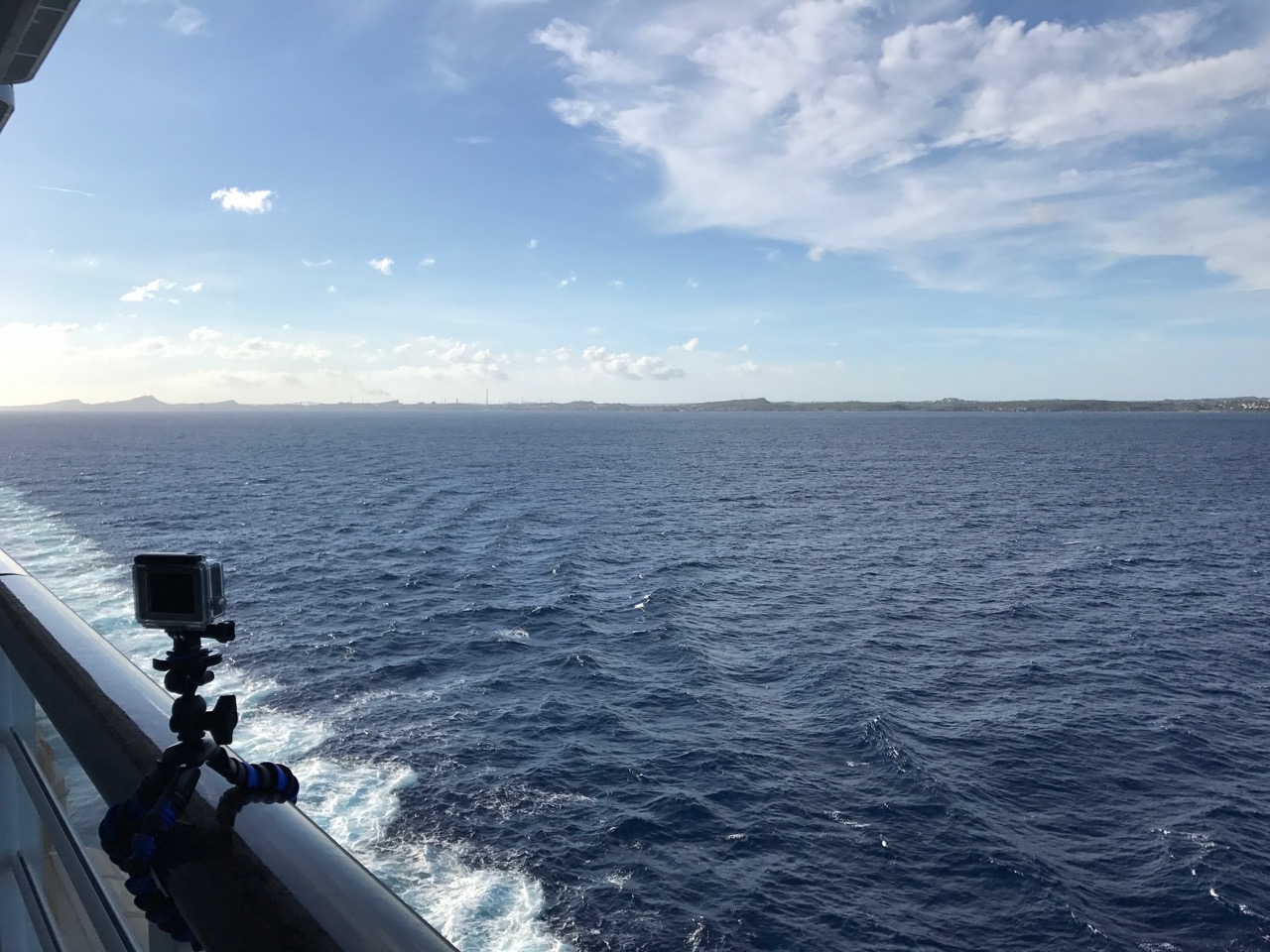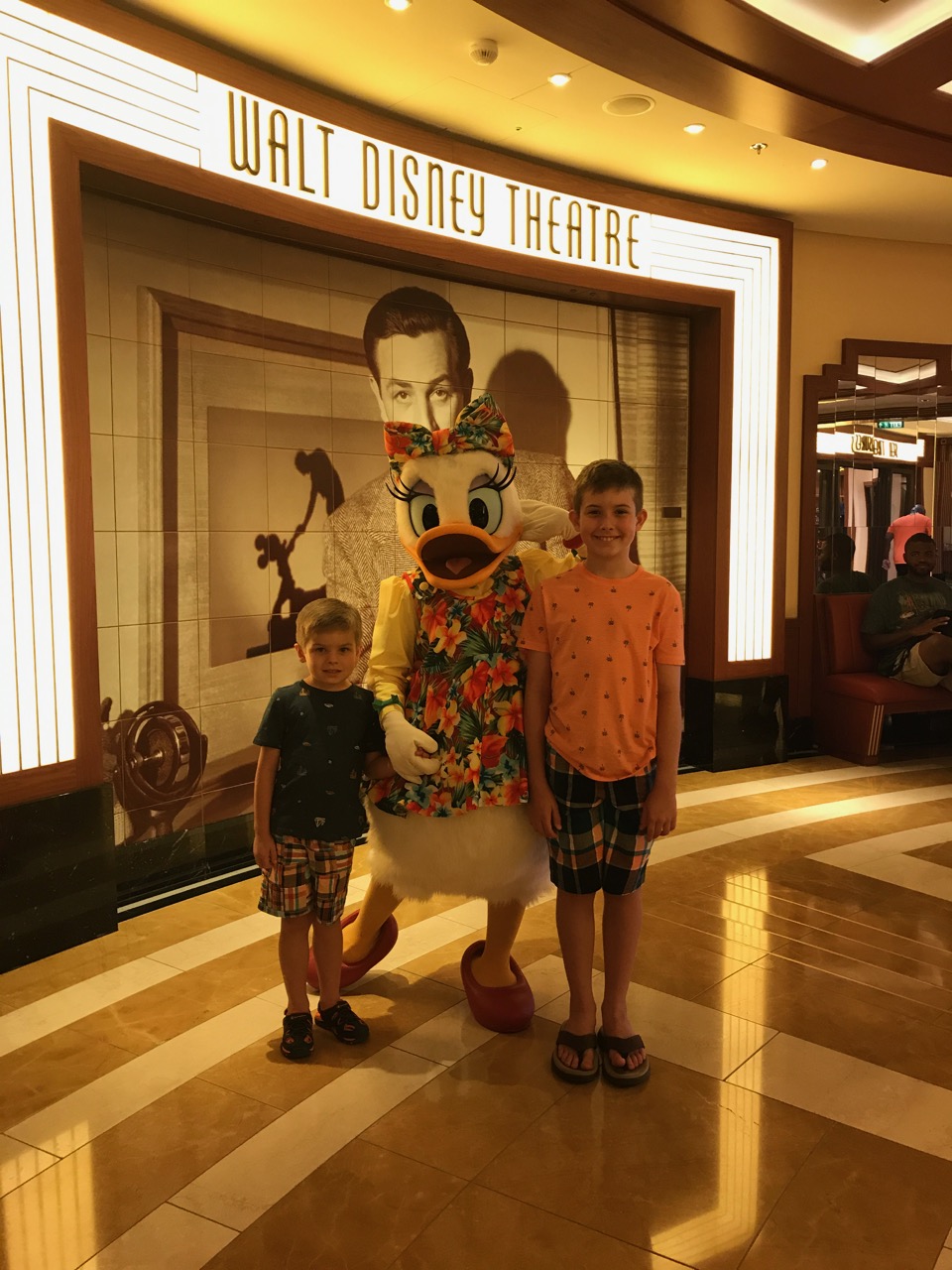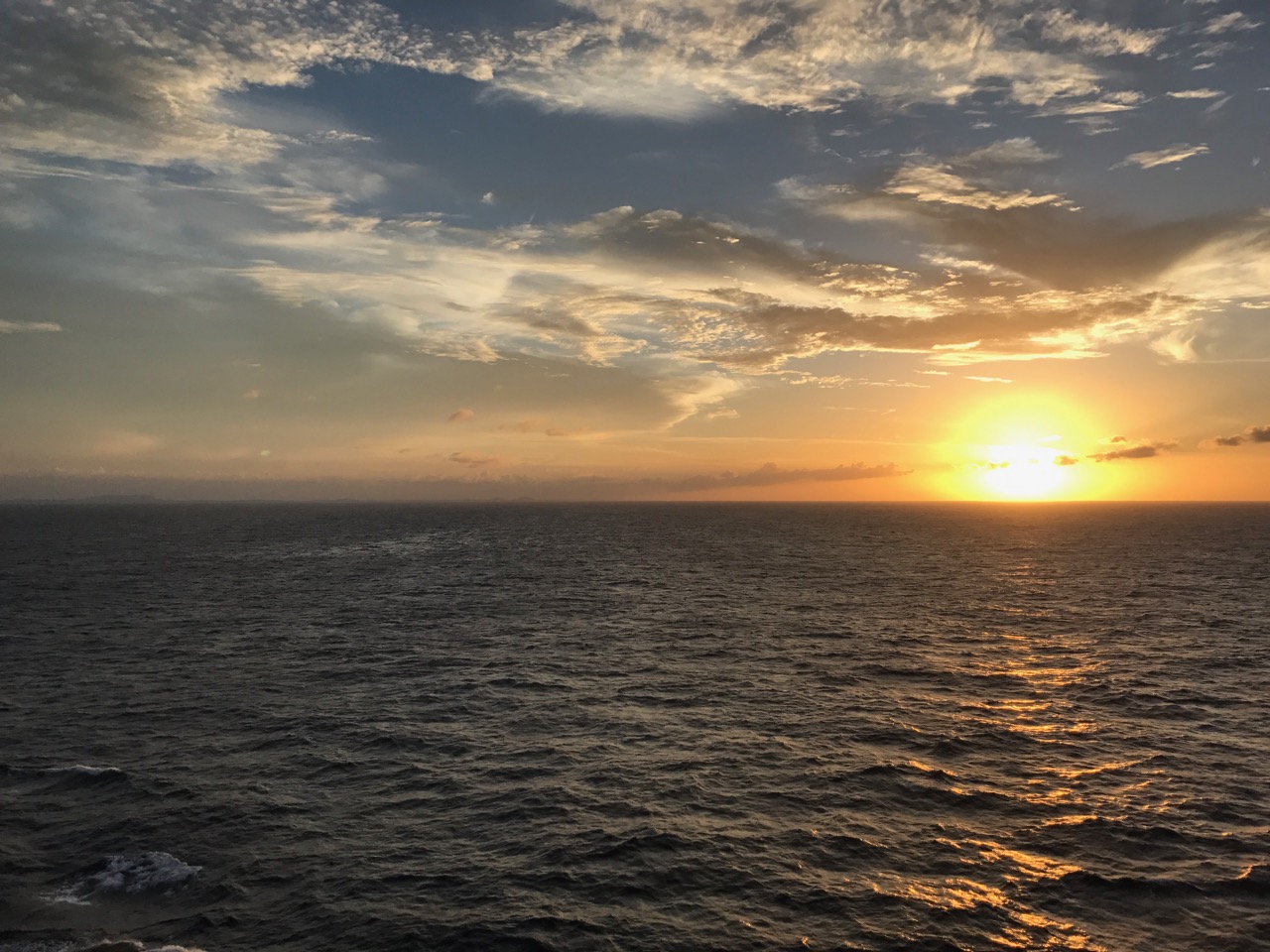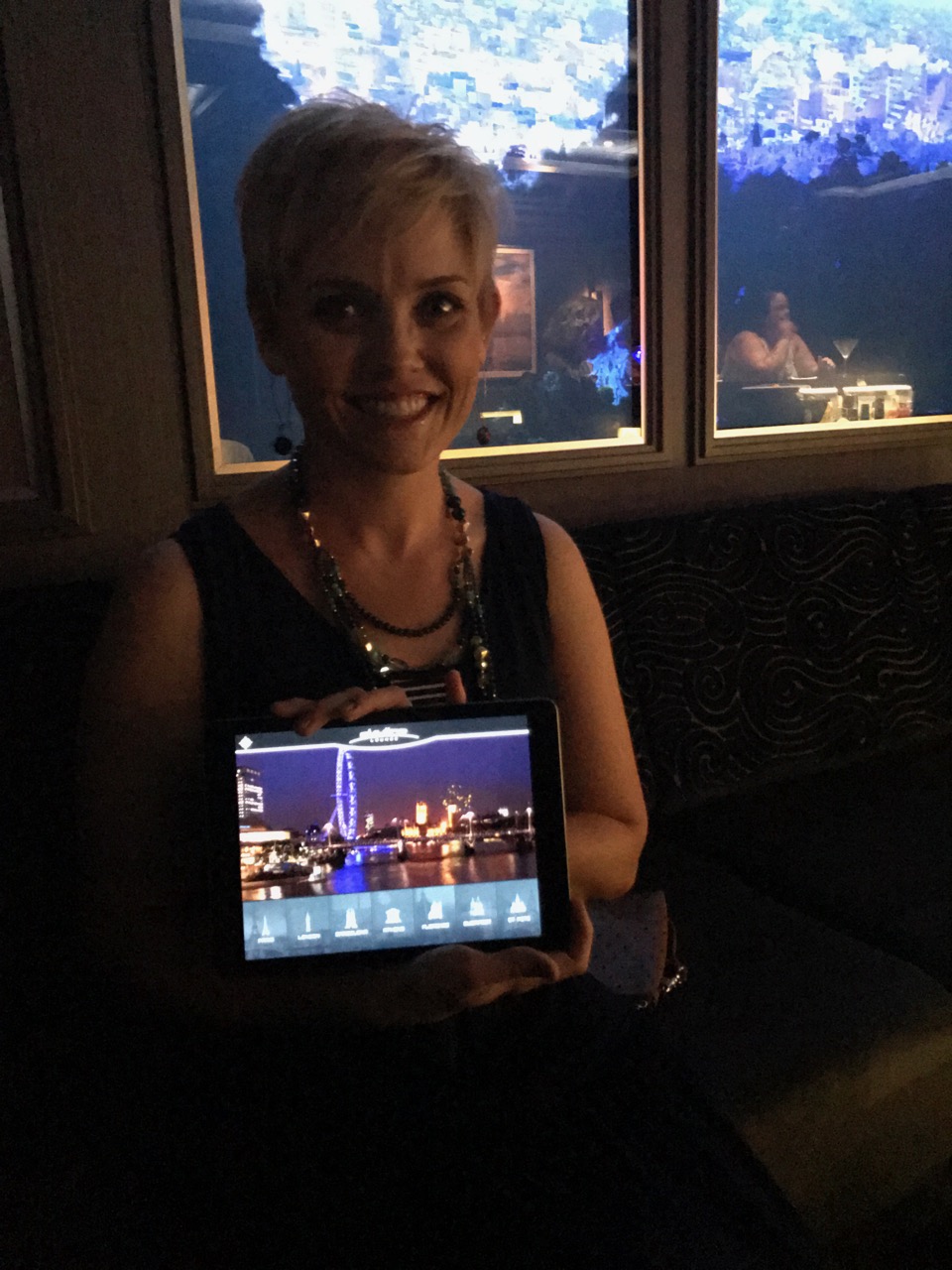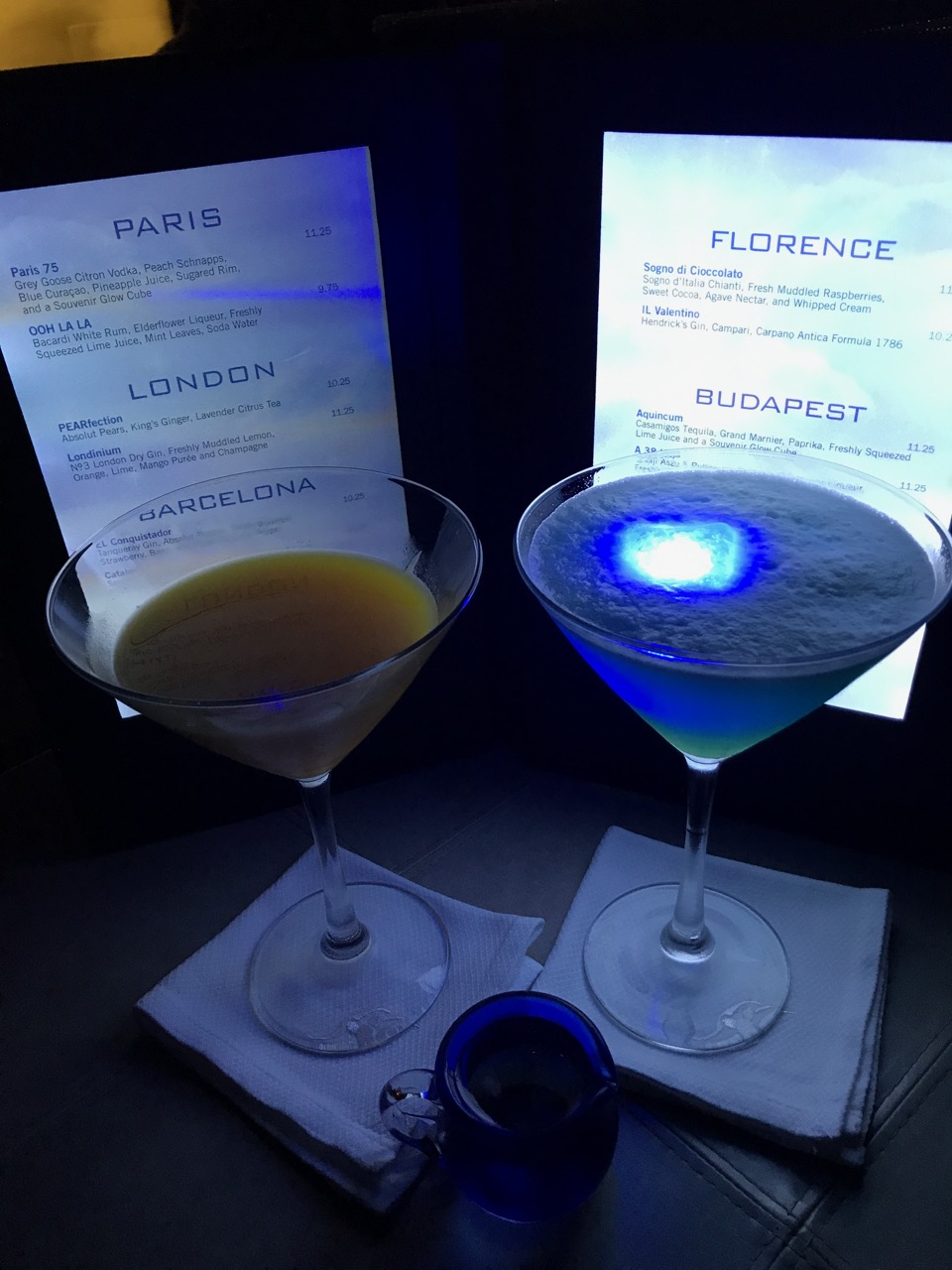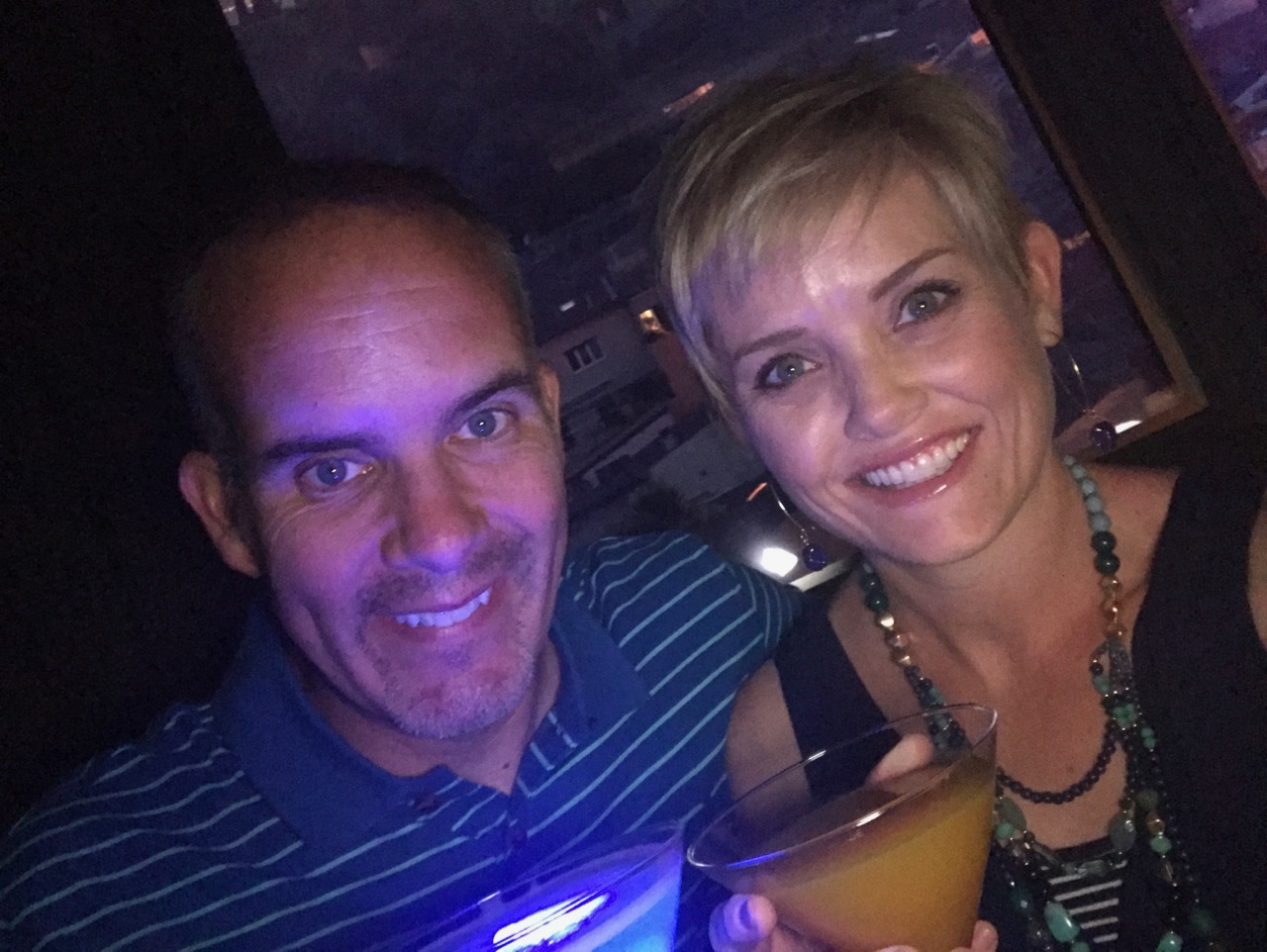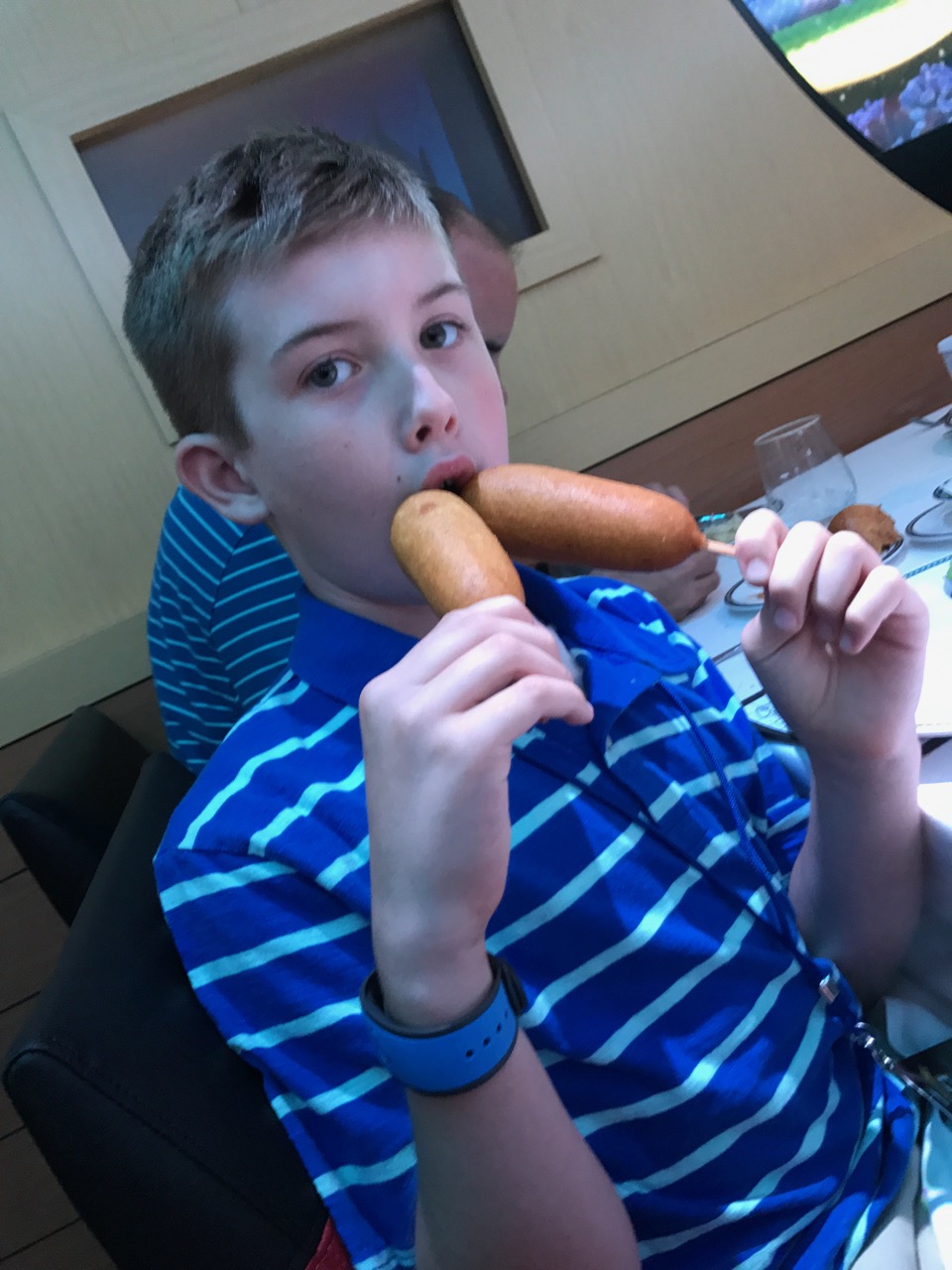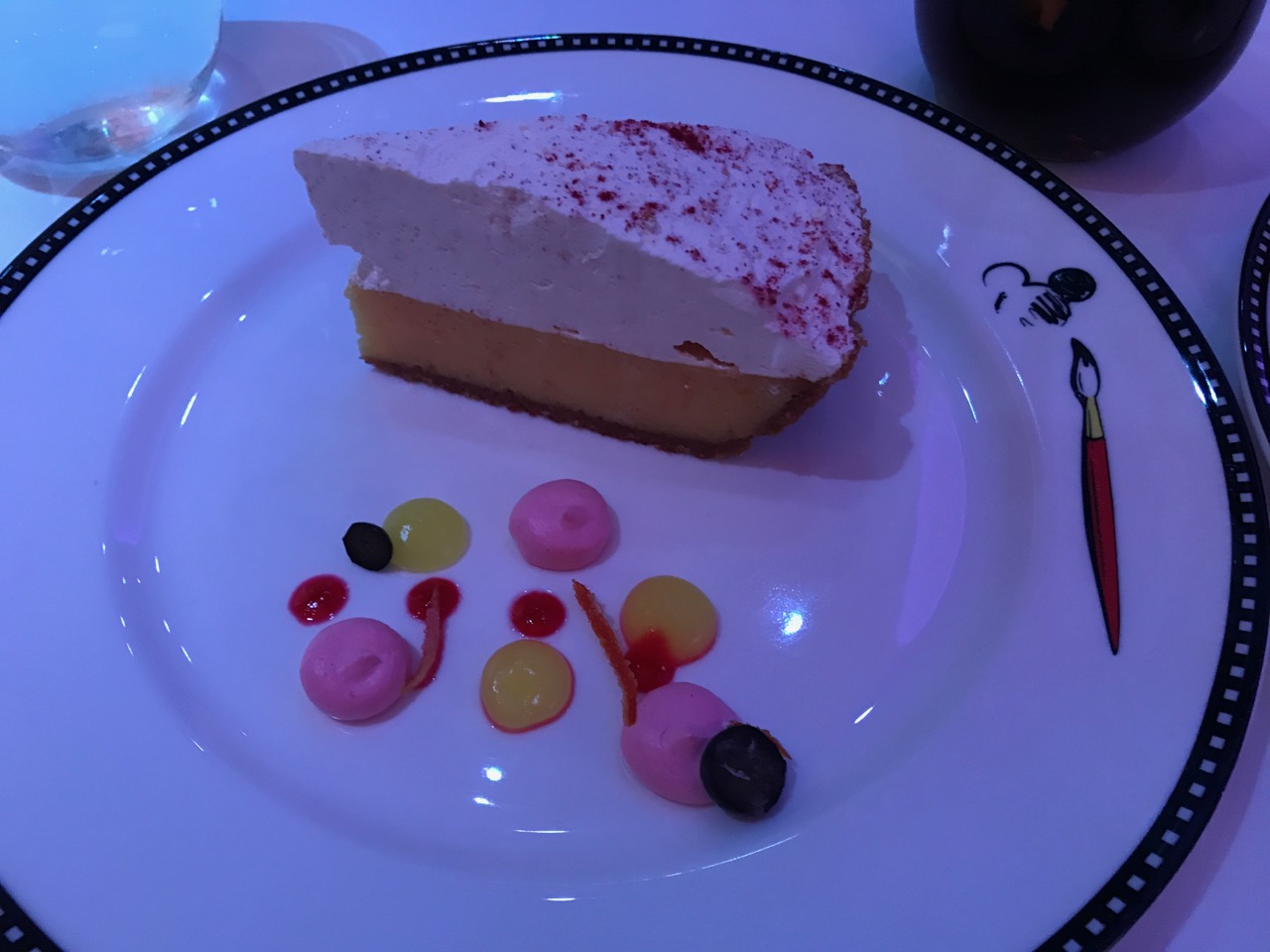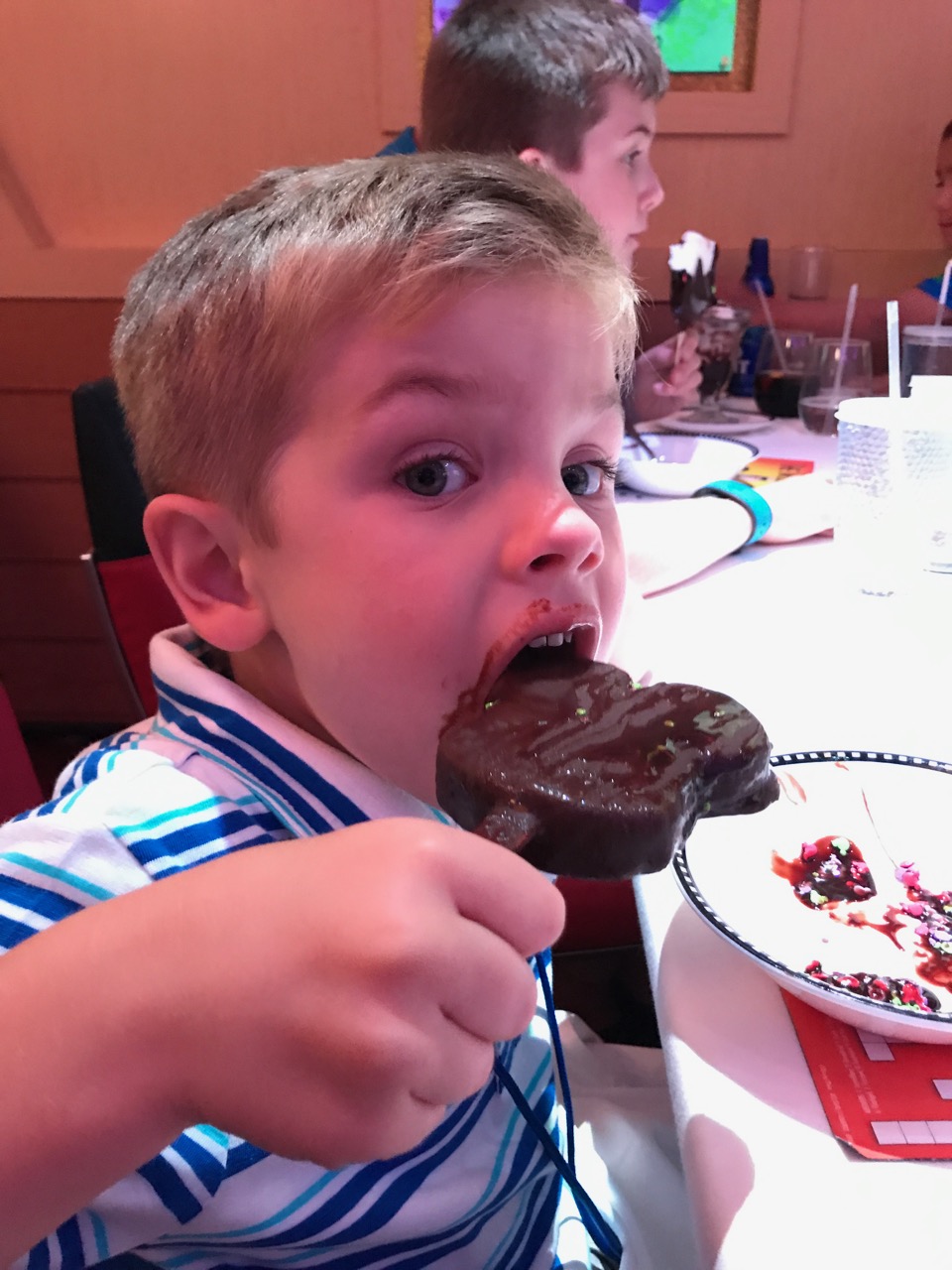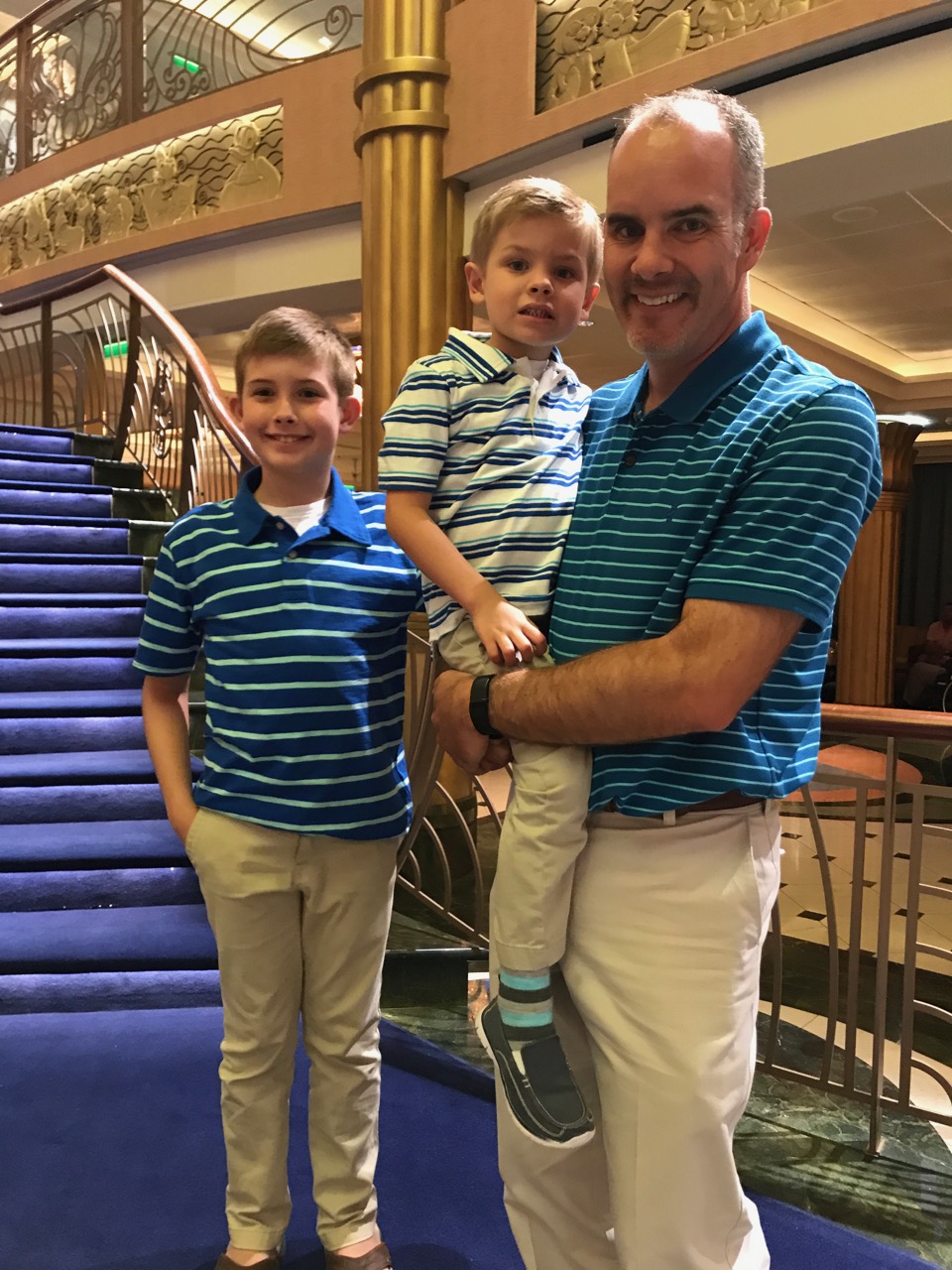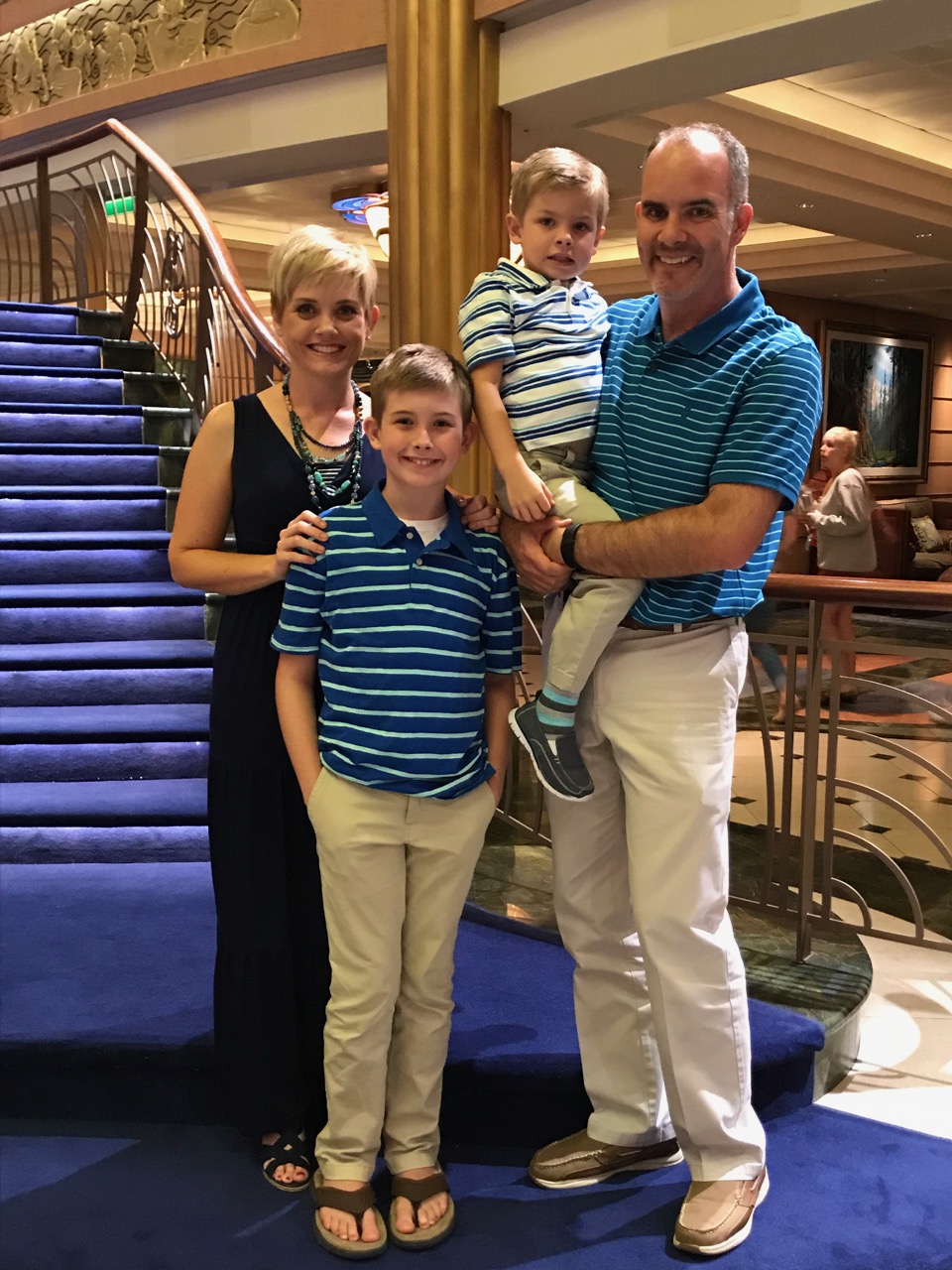 (Visited 1 times, 1 visits today)