After a turbulent day on the ocean during our second Disney Fantasy sea day, we were excited to be approaching our first island stop of our cruise.  We awoke around 8 am, as the ship was still making its way to Aruba.  This gave me time to get the GoPro set up on the veranda and take an approaching timelapse video.  The timing could not have been better because the ship pulled in and docked during the time it took us all to get ready.  I left the GoPro set up while we went to breakfast as well to capture the last of approach and the island.
We didn't have an excursion pre-booked for Aruba so we decided that we would get off the ship and take a taxi to the beach.  We all got dressed in our beach gear and headed to Cabanas for our morning nourishment before our day out.  Being that we were now docked at Aruba the outside back deck was calling for us to enjoy the beautiful island view.   The morning weather was perfect and the sound of chewing really made it the complete and relaxing package we were hoping for.
Emily, being the prepared mother that she is, had our day bag packed the night before with all of the island essentials as well as our money and passports.  We heard the all ashore call on our way back to the room, so it was time to check out the beautiful beaches of Aruba!
On most of our cruises we look at the Disney excursions that are offered and play it safe booking the best of what is left available by the time we book.  Often times, however, the best excursions are already gobbled up.  Rarely do we venture out via taxi, but today we were going rogue (as rogue as you can consider Emily's months of research and multiple "best beaches in Aruba for families" pins on Pinterest).  We disembarked the ship, headed through the cruise terminal, and found the taxi stand to hail our ride.  It, of course, was way easier than we thought it would be.  Our intent was to just get a ride out to the beach to do some swimming and come back to the ship.  Lucky for our timing we got hooked up with The King, Elvis. No, he wasn't dressed like The King, but he was a an Aruba native and had an incredible spirit and energy.  He, of course, could see us coming from a mile away and easily talked us in to his island tour of Aruba prior to dropping us off at the beach, which in hindsight, I am glad we did.  
Elivis' first stop was this natural rock formation which provided a fun rock staircase climb to the top.  We later found out there was a second, less trepidatious, staircase, but the one that we originally took had like a four foot opening that you had to crouch through to get to the next staircase.  At the top the view was awesome.  You could see almost the entire island, including our cruise ship in the distance.  We were grateful to have arrived by taxi because we beat the tour buses to this stop, so we had it almost to ourselves.  One of the surprising attributes of the island was how dry it was.  We said it was like Arizona but in island form.  The place was covered with cacti as the island rarely gets rain.  I would be remiss if I didn't insert Emily's joke here on Hayesvision.  As we were driving through Aruba, Elvis pointed out several residences that had cacti fences that surrounded their property (basically just multiple cacti planted closely to one another for an inexpensive but effective barrier).  Elvis commented, "I should tell Donald Trump that he could just make his wall out of the cacti," to which Emily replied, "As long as we could put him on the other side of it."  Hunter and Elvis got quite a kick out of that one.
We continued our drive through Aruba as Elvis pointed out many things that you could tell he was really proud of.  He showed us a new sports area that had been built to house numerous sporting activities for the islanders.  He also went into great detail about how they now have water piped right to their house, explaining the progression of how the island got water in the past.  We drove past the mansions on the water and the undeveloped north side of the island which looked like a dry desert that touched the ocean.  Our last stop took us to the California Lighthouse which provided an elevated look at the entire six mile island.  From here we could see the high rise hotels and the beach where we would ultimately end up spending our late morning/early afternoon. 
After Elvis gave us the King's tour of Aruba, he dropped us off near the high rise hotels at a public beach called Palm Beach, in the trusting hands of his friend, Totino (no relation to the pizza rolls).  Elvis agreed to return at 1:30 to pick us up unless he heard differently from Totino.  Totino then proceeded to walk us the 200 feet to the beach where he introduced us to another individual who gladly took our money for a beach umbrella and a couple of chairs.  The good thing about the setup, however, was that it was right up next to the water so we could chill in the shade while we watched the boys play in the water.  The water was the most beautiful light blue, like out of a vacation brochure, and the boys had an awesome time splashing around in it.
After a couple of hours swimming and splashing around in the ocean, we were ready for some lunch.  On the way in we passed a strip of hotels where we saw a Hard Rock Cafe that looked like something we wanted to try.  We made the quick five minute walk to the restaurant to enjoy some lunch.  The food was average at best (the "salsa" Emily ordered was a warm dish of marinara with about seven tortilla chips), but it did give us the opportunity to connect with some free wifi for the first time this trip.  We finished our lunch just in time to grab a few photos on our walk back to meet up with Totino.  As promised, Elvis was there with the minivan fired up, ready to take us back to the ship.  We marveled at how smoothly it all went even without the ability to text or call to make the arrangements!  After saying goodbye to Elvis (Hunter took it the hardest), we took a few minutes to look around the shops at the port before getting back onto the ship.  
We were back on the ship just before 2:00 pm, giving us some time to shower and get a second-lunch snack, before Emily had to go to her massage and facial appointment.  The guys had a full agenda when Emily was away which started with a round of Goofy golf on Deck 13 aft.  Since it was a port day, there weren't many people out playing which helped to expedite the round.  We followed golf with a rousing game of foosball.  Since both of these activities were outside, I thought we had our fill of sun for the day so we moved our activities inside.  We knocked out our third round of the Midship Detective Agency game with stops on deck 11 for ice cream and deck 4 for dessert snacks at the Vista Cafe.  Yep, it was safe to say we made the most our of our two hours without Emily.
I was ready for a break so we made our way back to the room to chill and wait for Emily to return from the spa.  The entire family was excited for the main activity in the Walt Disney Theater, the showing of Cars 3.  It was released a couple weeks prior to going on the cruise but we intentionally didn't go see it so that we could see if for the first time on the ship.  I, at one point, even told the boys the local theater was sold out several weekends in advance just to stop them from wondering why we weren't going to see it.  Emily arrived just in time to hand out the themed movie candy she had brought (see photo below) and get down to deck 3 for some popcorn and juice in the souvenir Dinoco cups.  The movie was a hit with us all, and it was a great break from the active day that we had.
After the movie wrapped up we raced to the room so Emily could get ready for dinner and so the boys could make it to the Oceaneer Club in time for the Thor activity.  The previous night they attended the Dr. Strange activity for which they received a personalized lanyard.  On the lanyard there are spots for four stickers if you accomplish four different tasks in the Oceaneer Club and tonight was the Thor experience that the boys wanted to check out.  I thought it was at 7:30 so the boys were literally tying their shoes as they were running down the hall.  Turns out it was actually at 7:45 but it did give me a little extra time to get ready myself.
I returned to the room and got ready with Emily and we swung by and picked up the boys on our way to dinner at Royal Court.  This was our first dinner at Royal Court.  The food was good, but you could tell the server team was still working through the learning curve of a new cast and wasn't quite firing on all cylinders.  The Cast from the Oceaneer Club came by and asked if there were any kids that wanted to go to the club while their parents finished dinner and dessert.  They boys were excited to get up from the table and go play.
Emily and I finished our dinner and multiple desserts and were looking for a place to grab a quick drink before calling it a night.  Since we hadn't been to the Skyline Lounge we made our way there only to discover that it was completely packed (not the chill vibe we were looking for).  Because we were still docked (all aboard was at 1:30 AM!), we thought it would be a great opportunity to enjoy a drink from Currents on deck 12 midship and take the drink up to deck 13 to enjoy a nighttime view of the island without the winds of a night at sea.  Although it was a bit breezy it was the perfect spot to chill as there was nobody else around.  Emily started to think it would be a good opportunity to show the boys this area of the ship since it is normally off limits to children.  We picked them up from the Oceaneer Club and did just that.  Hunter was of course worried the entire time that we would get in trouble, so I am not sure he enjoyed it as much as we hoped he would.
Back at the room we ordered a couple warm chocolate chip cookies and milk and Emily got some chicken noodle soup as we enjoyed what was left of the night watching Cars 2 on the movies on demand on the TV.  Stateroom Santa stopped by in the evening to drop off a note and task for the boys to complete the next day which read:
Here's hoping that Aruba was a fantastic place
And that you enjoyed your time and it wasn't a race.
Tomorrow is sure to bring more fun
When you will explore Curacao and be one (with nature)
So your task for tomorrow is an easy one to do
Just remember your phone and be sure to charge it, too.
As you travel the island while you are on the go
See if you can photograph your mom's favorite, a flamingo.
And if for some reason
The flamingos are playing shy
A photo with a Disney character pal
Is sure to get you by!
We truly could not have asked for anything more from today.  Amazing island, tour and beach, and an action packed afternoon on the ship.  Cars 3 was awesome and Emily got some time to chill at the spa.  Another amzing Disney Cruise Line island day awaits us tomorrow at Curaçao!
Disney Fantasy Navigator – Day 4
Disney Fantasy 10 Night Southern Caribbean Cruise – Day 4 Photos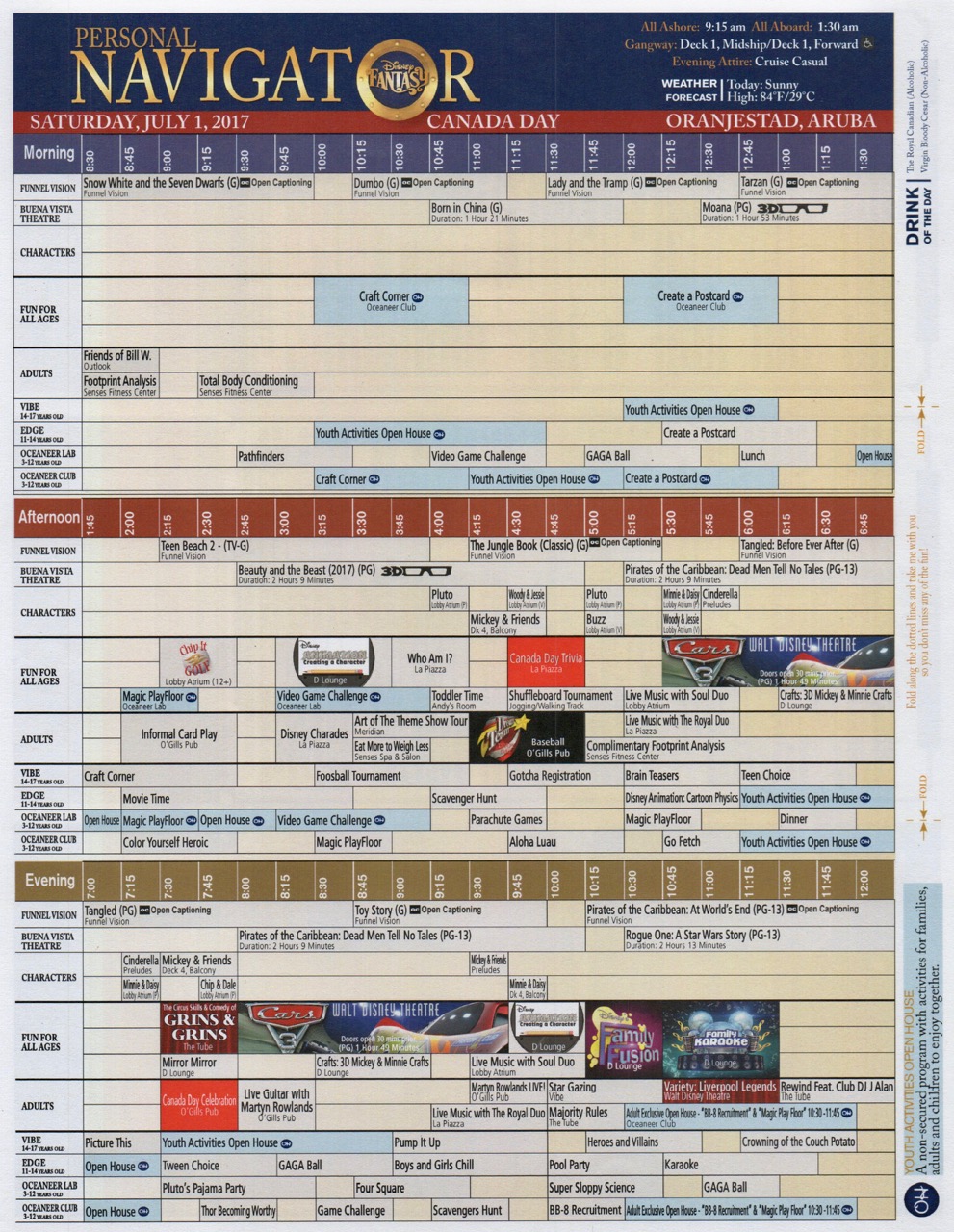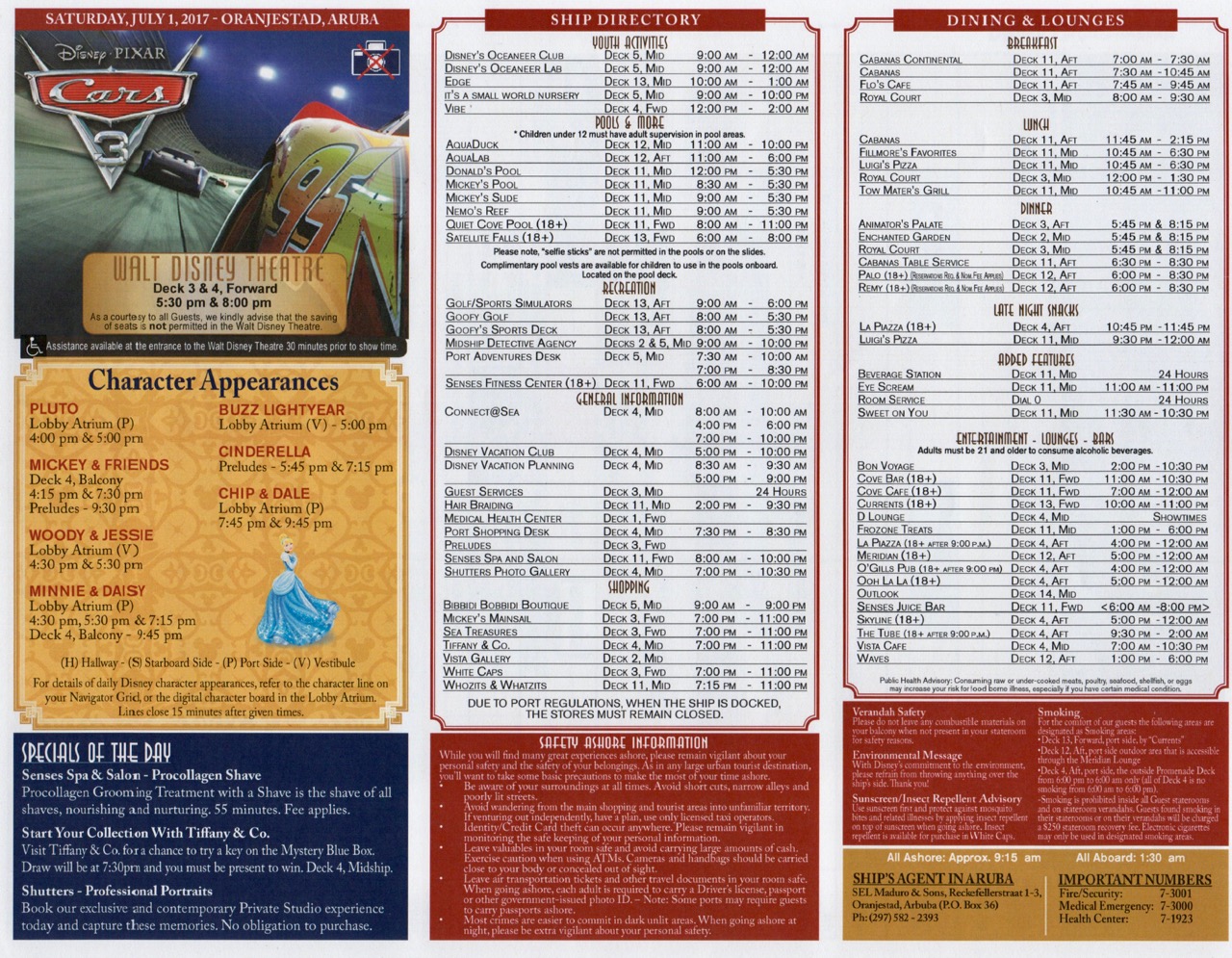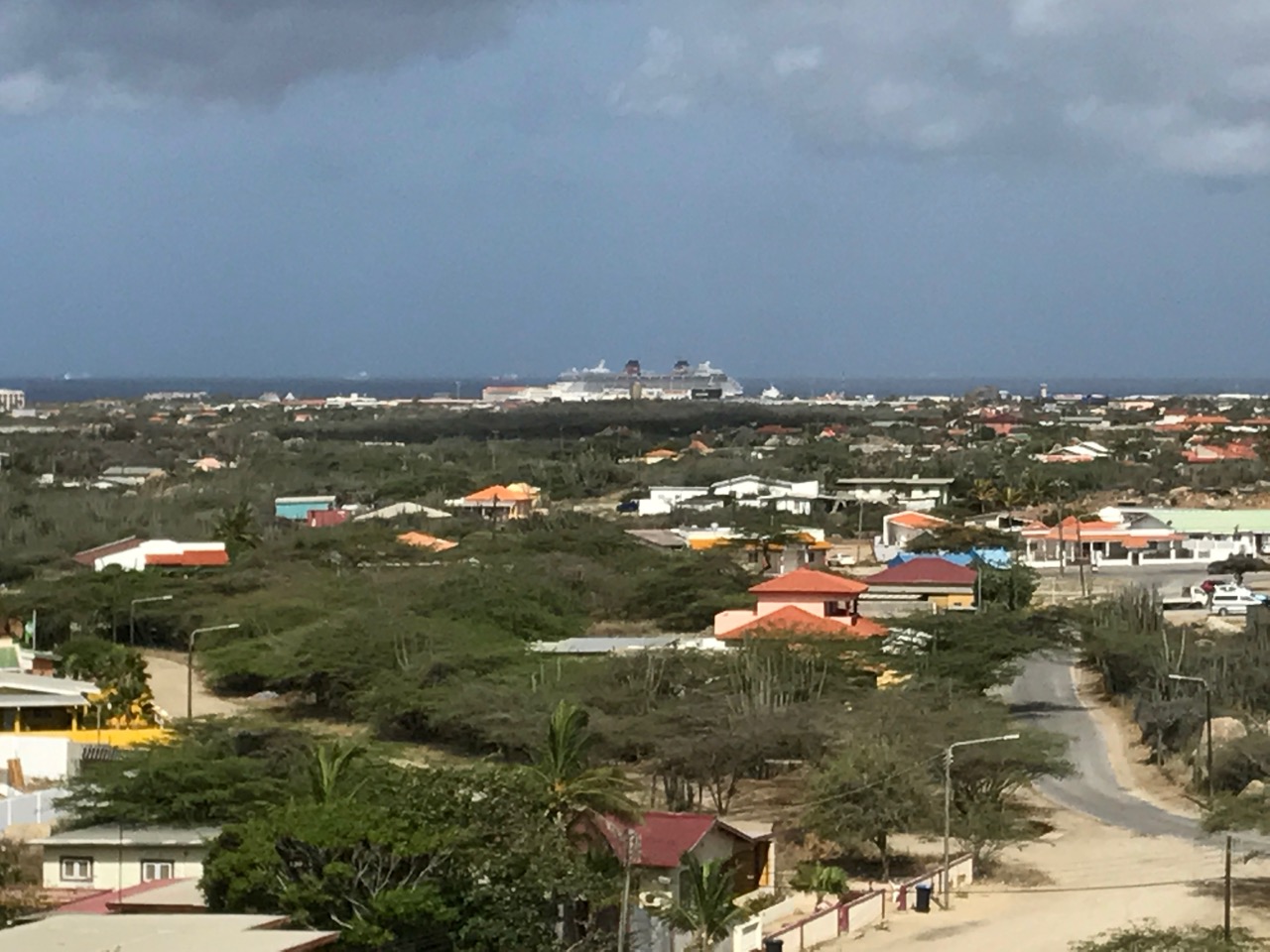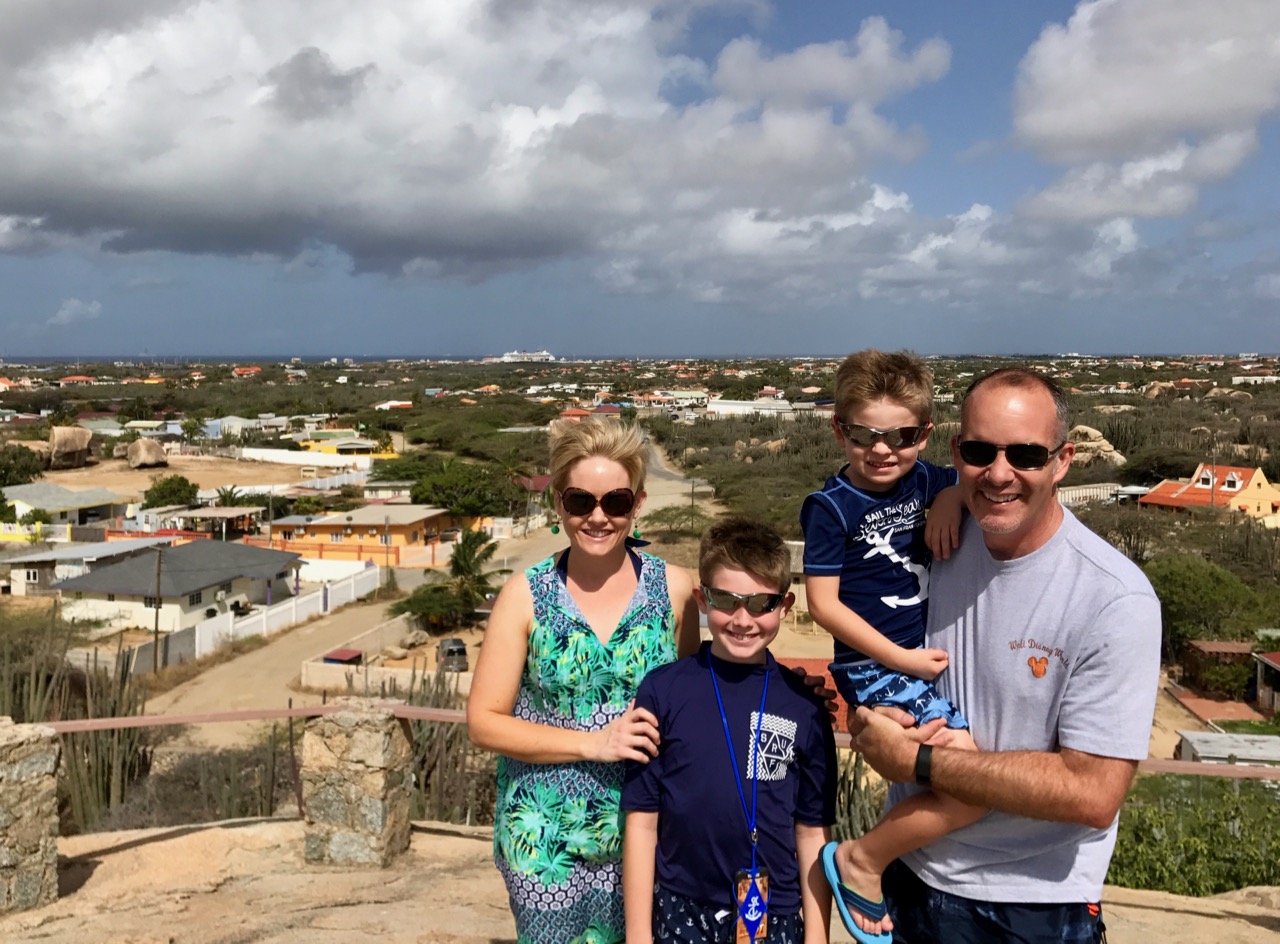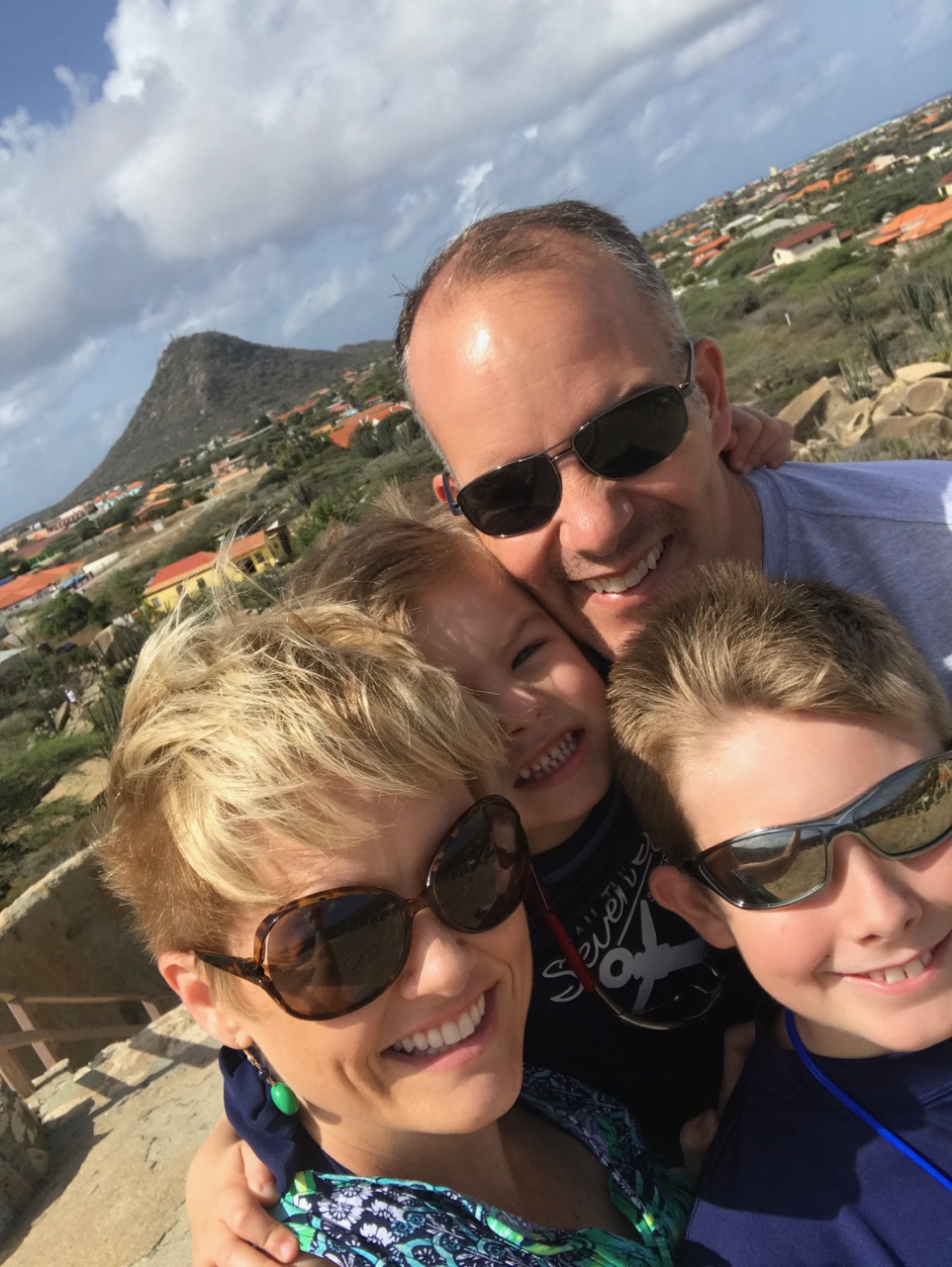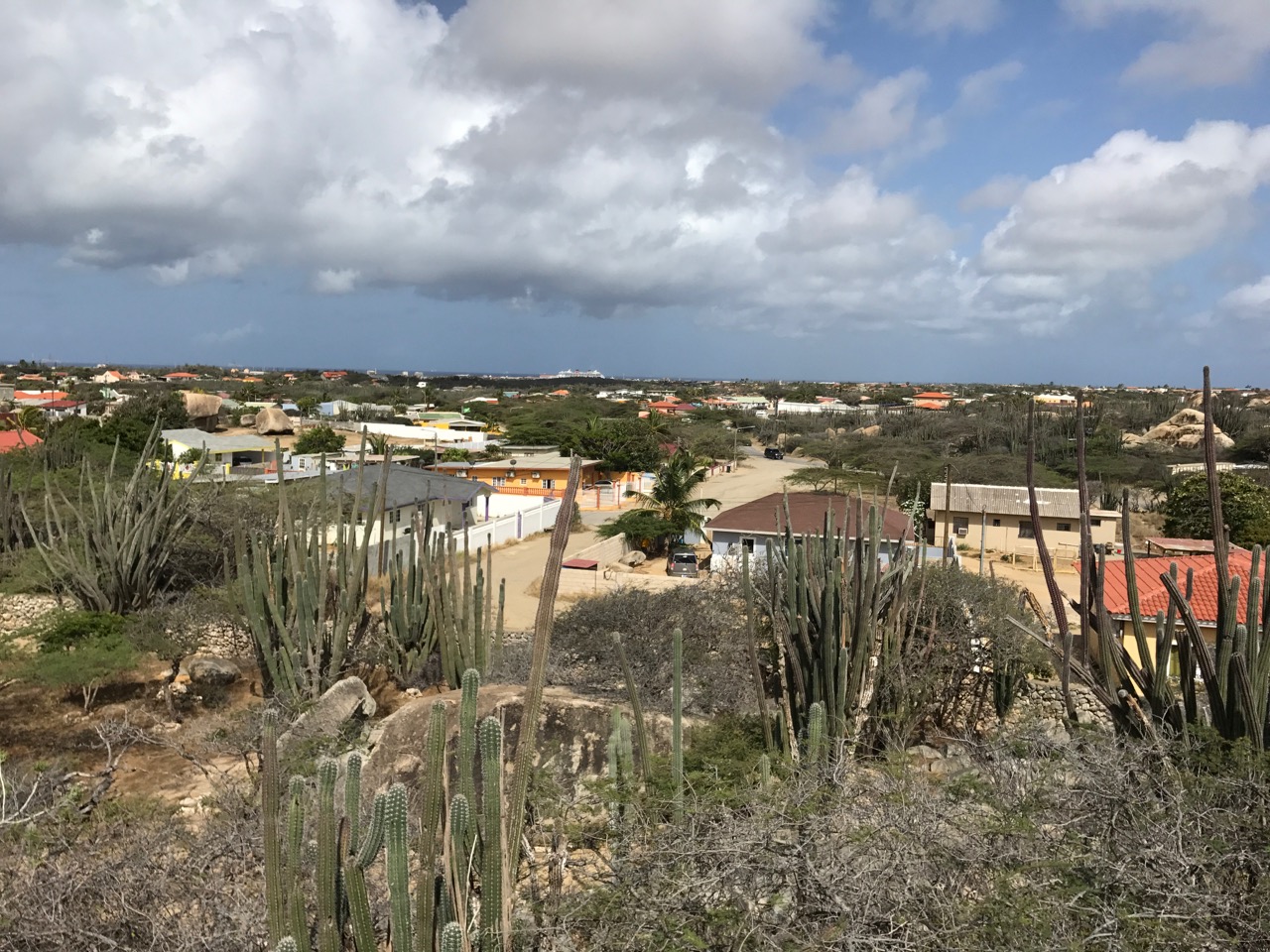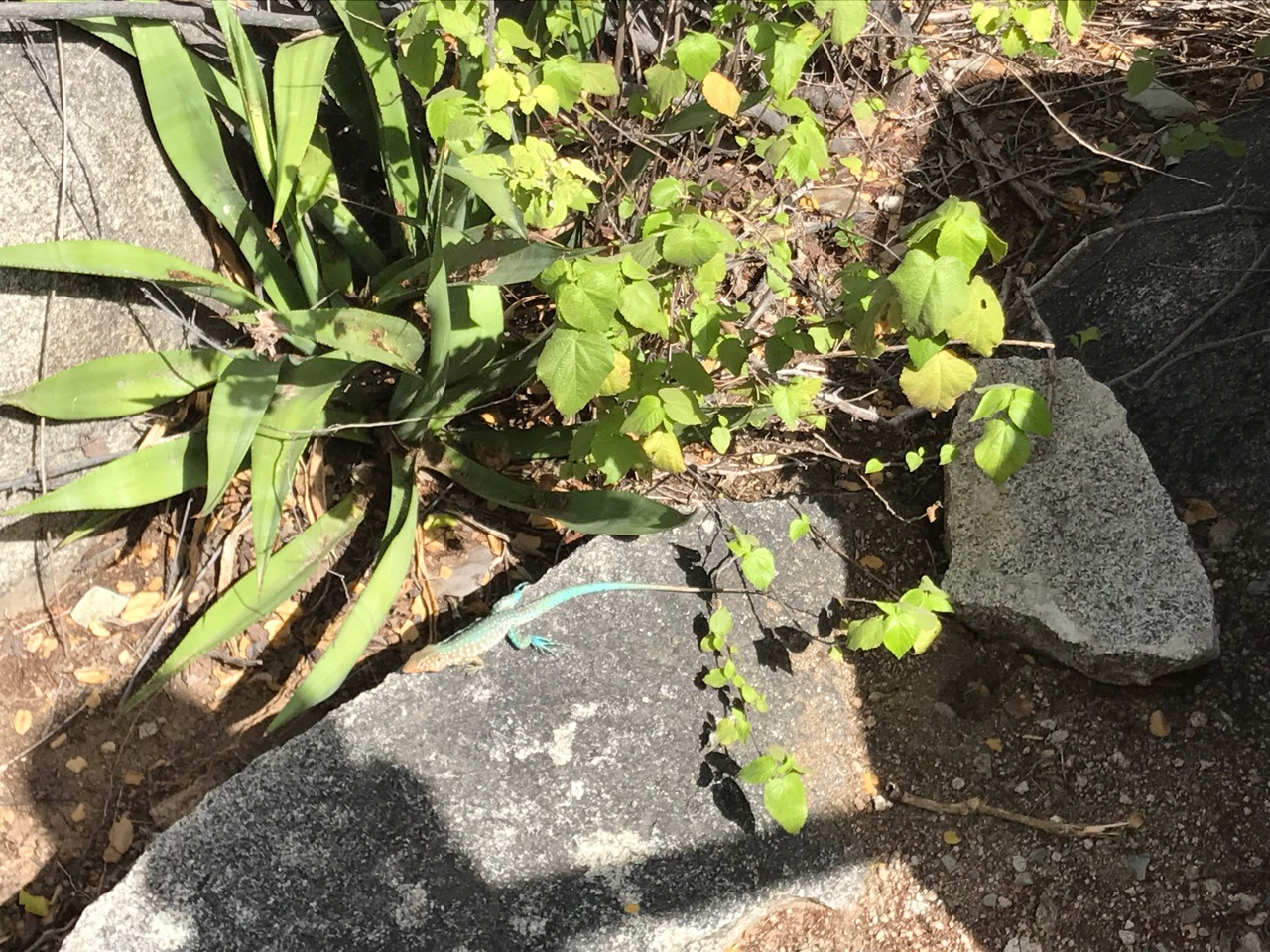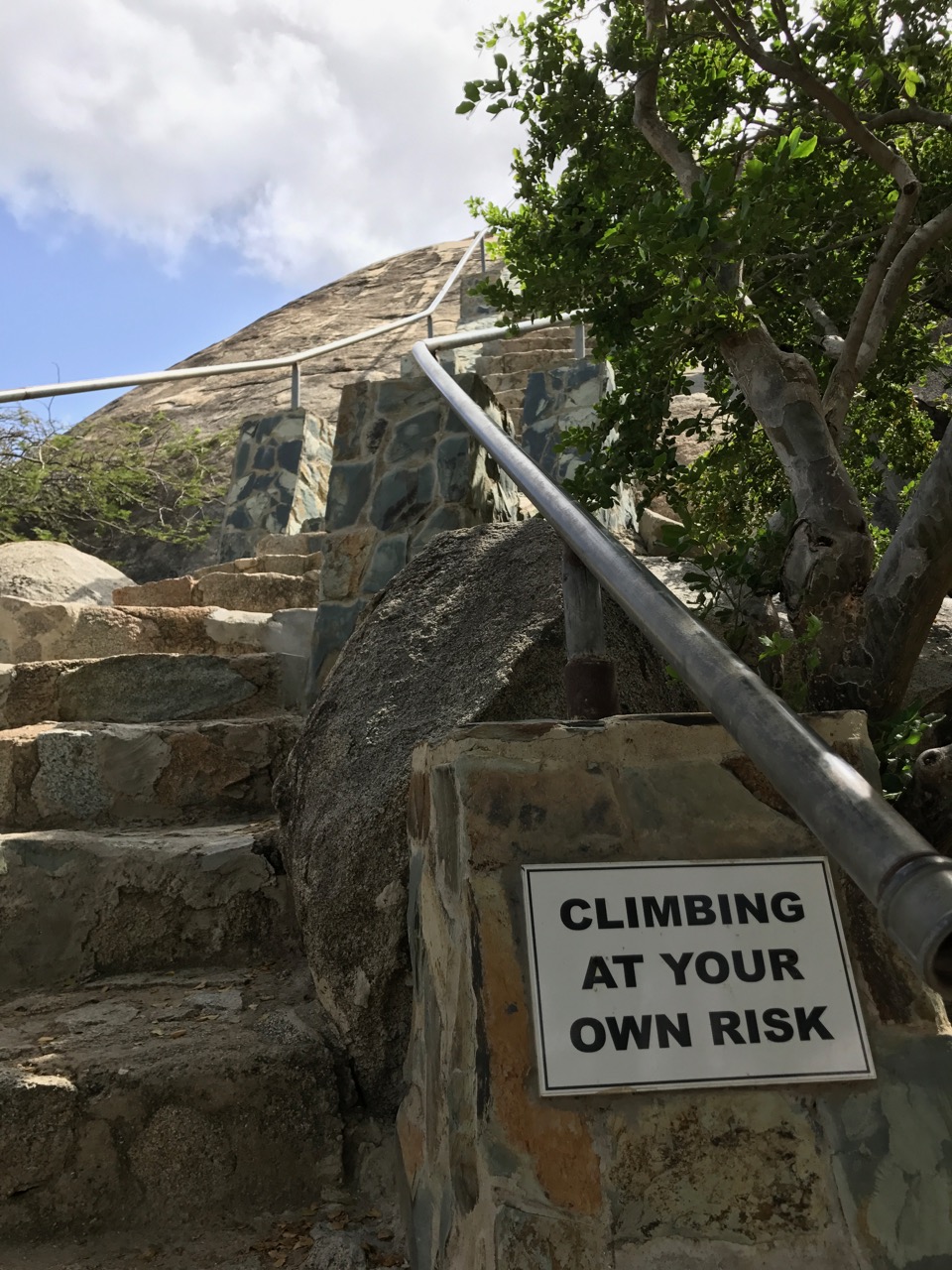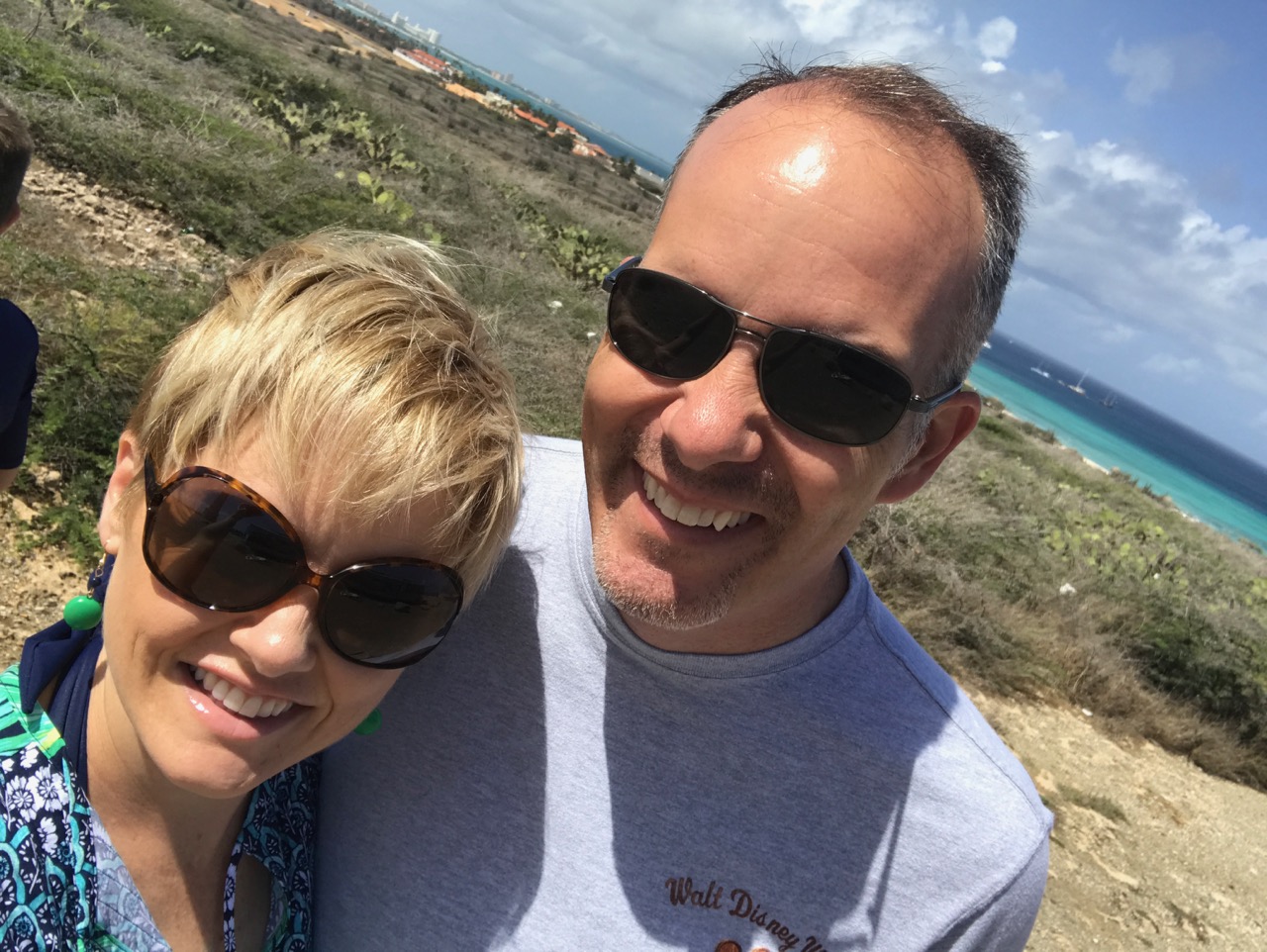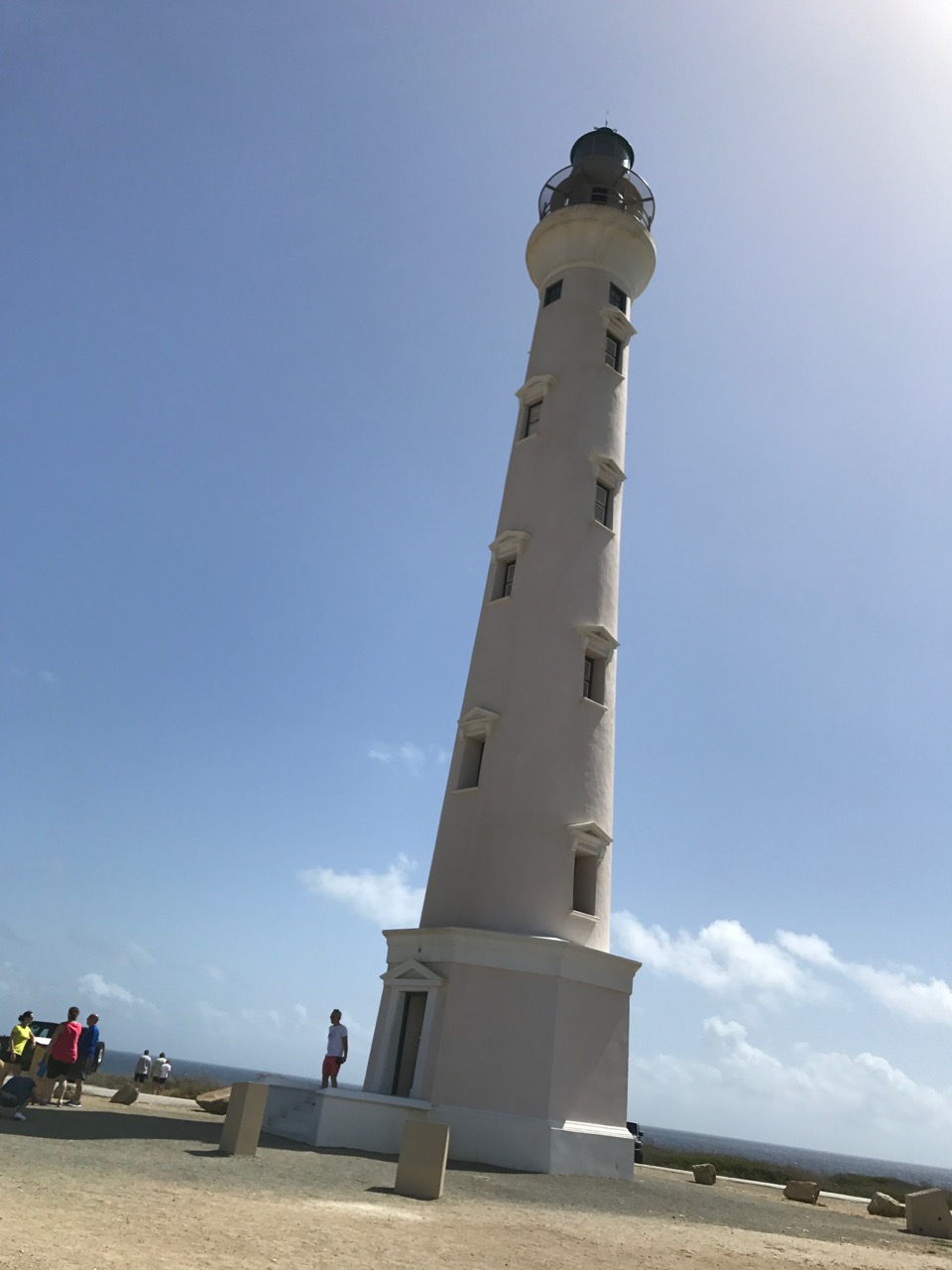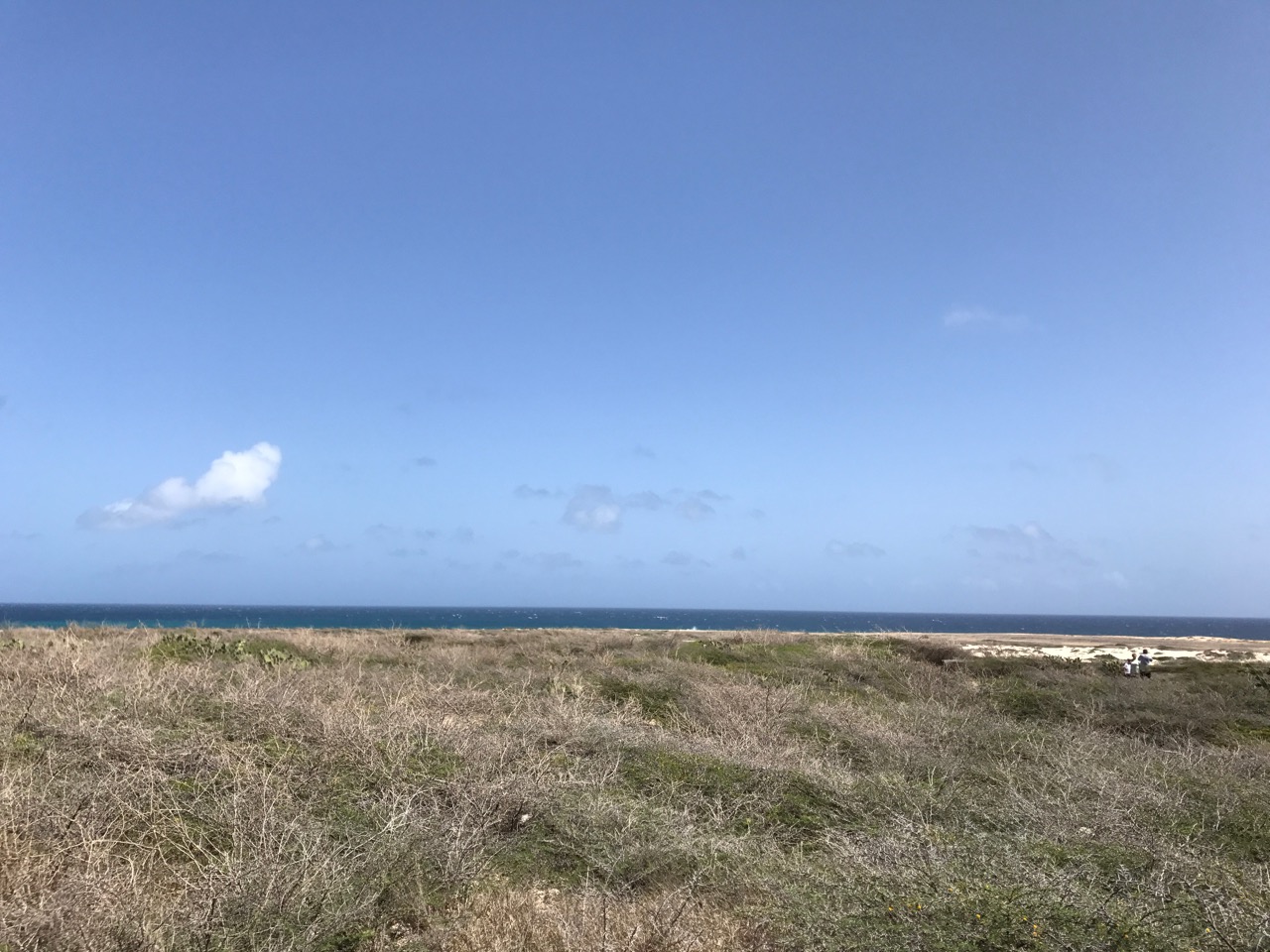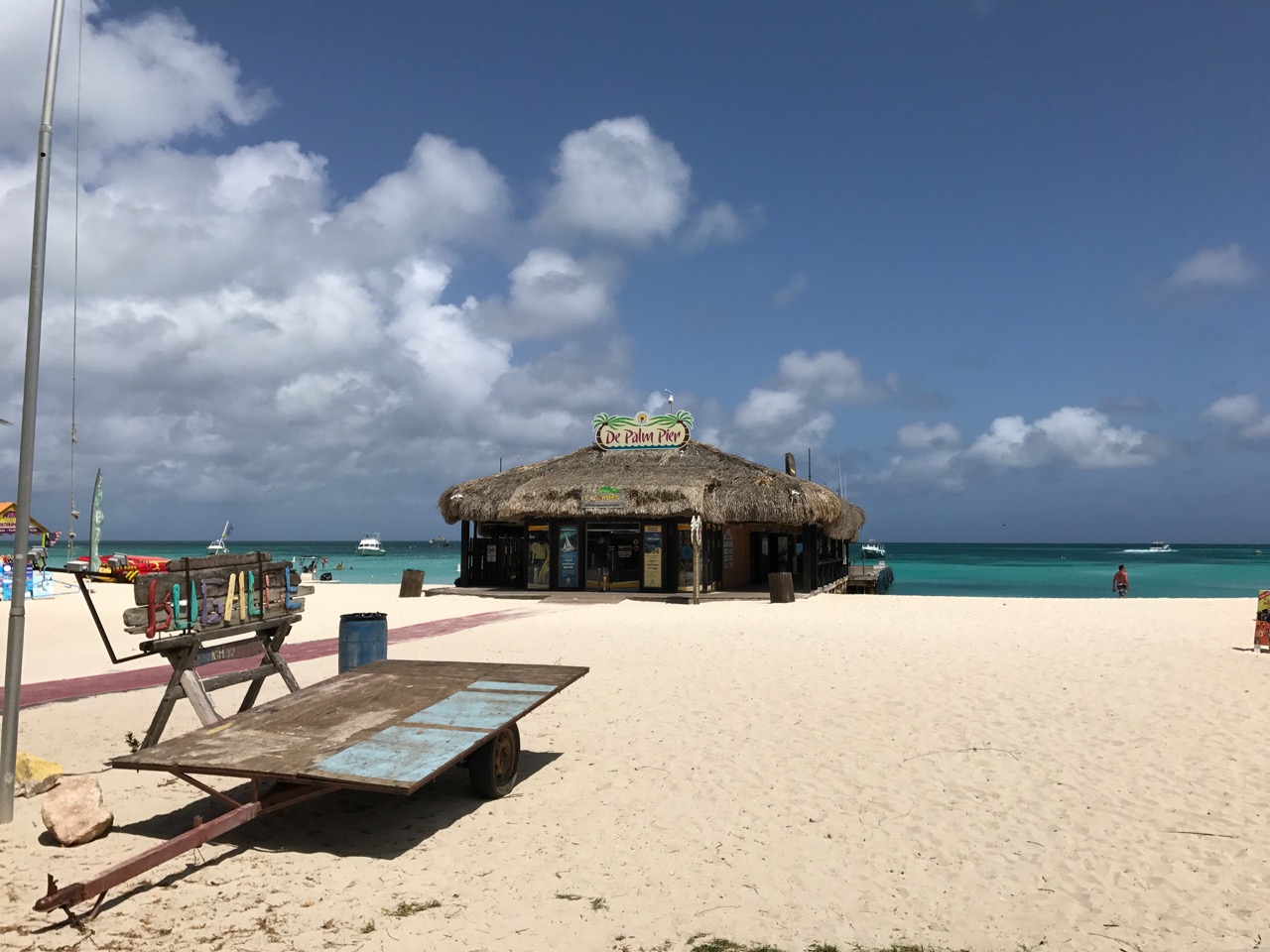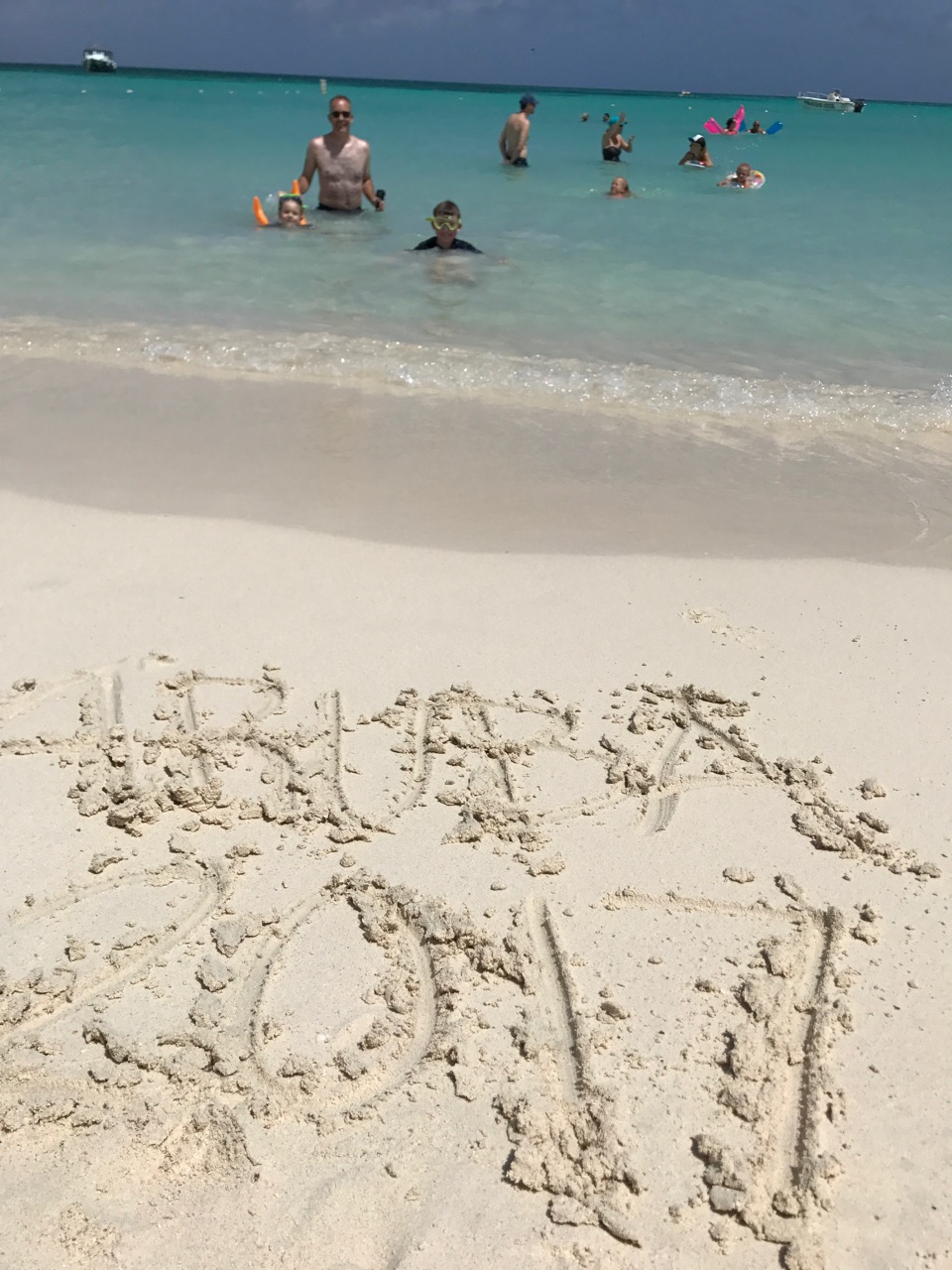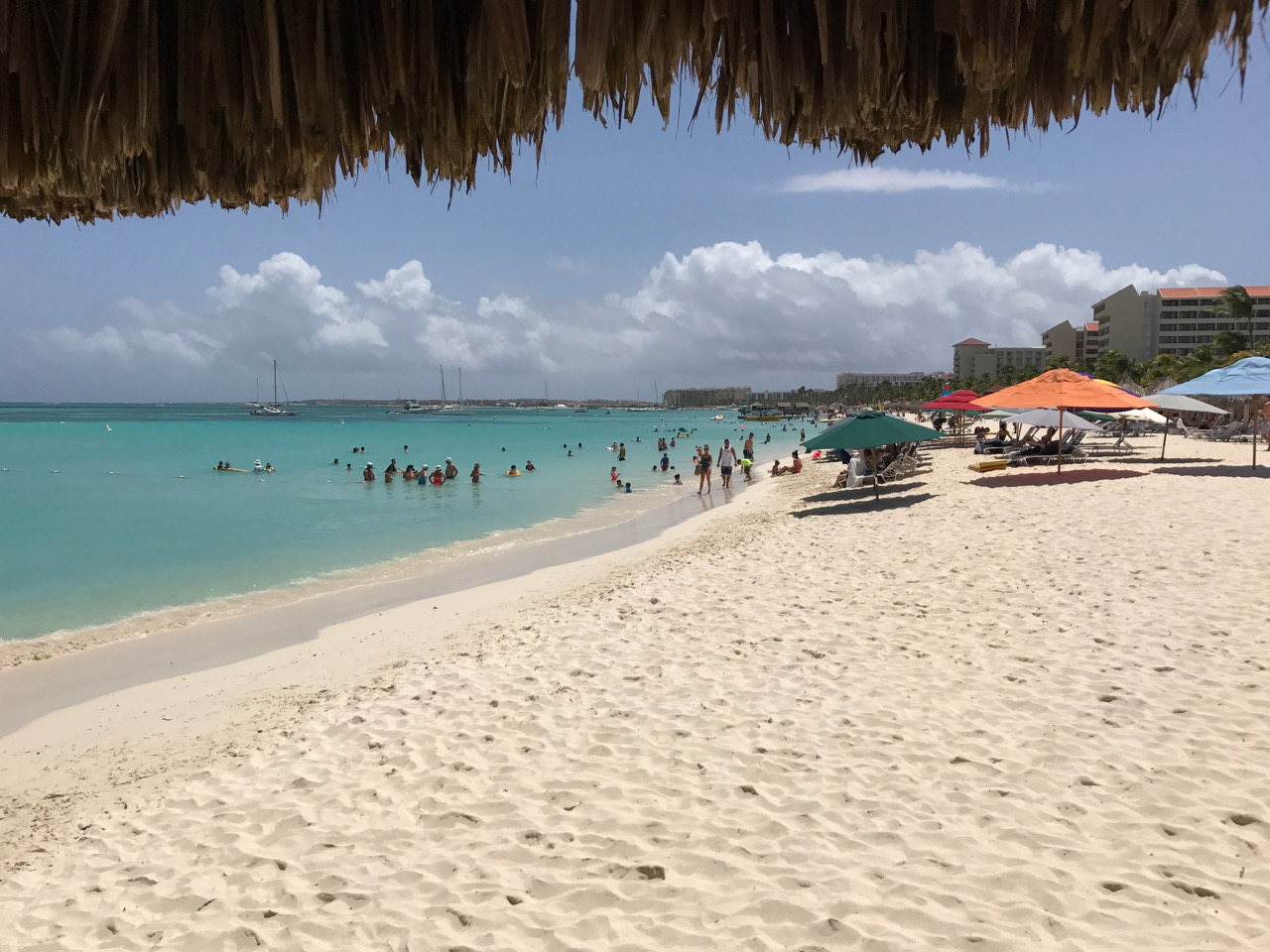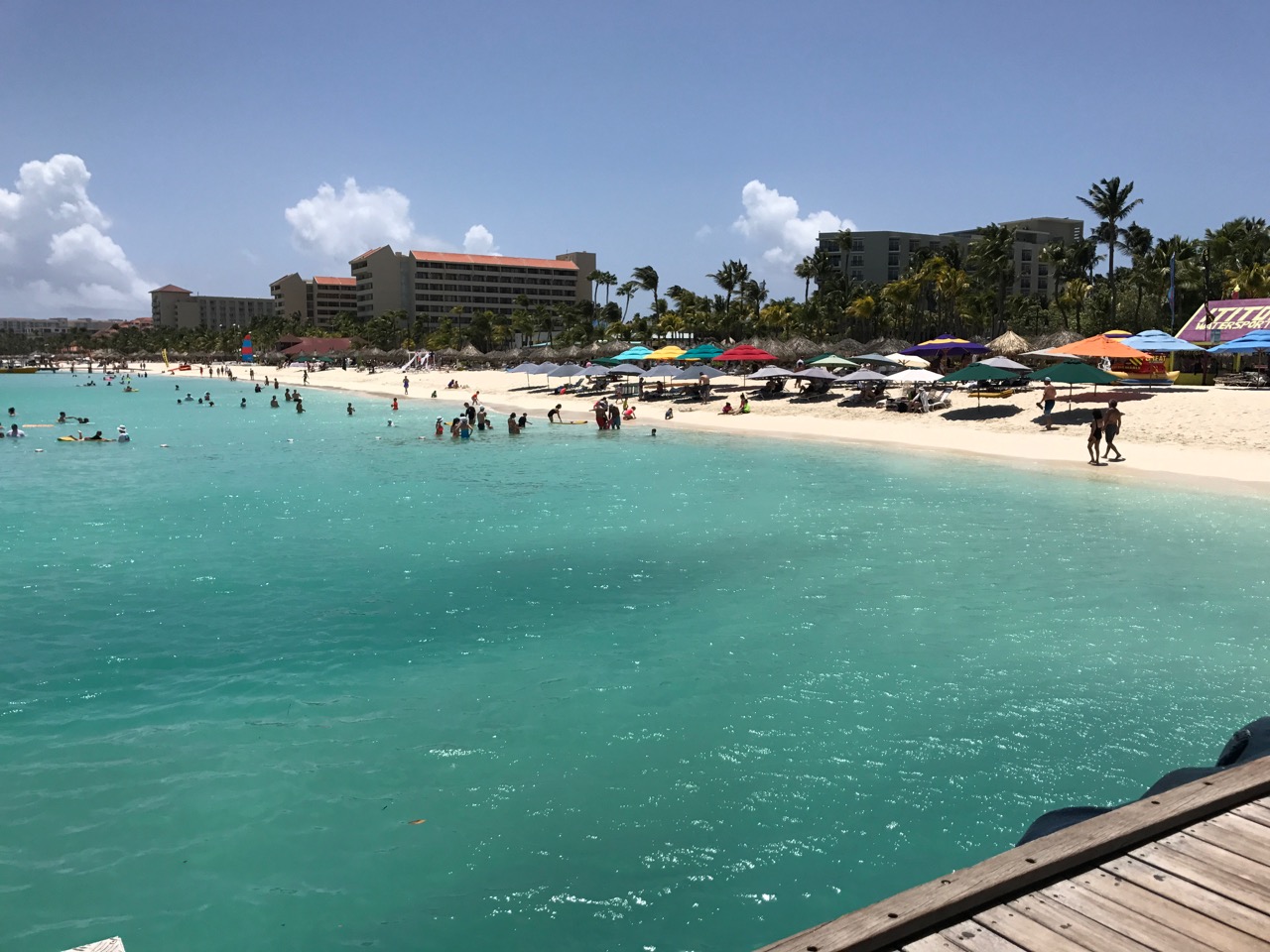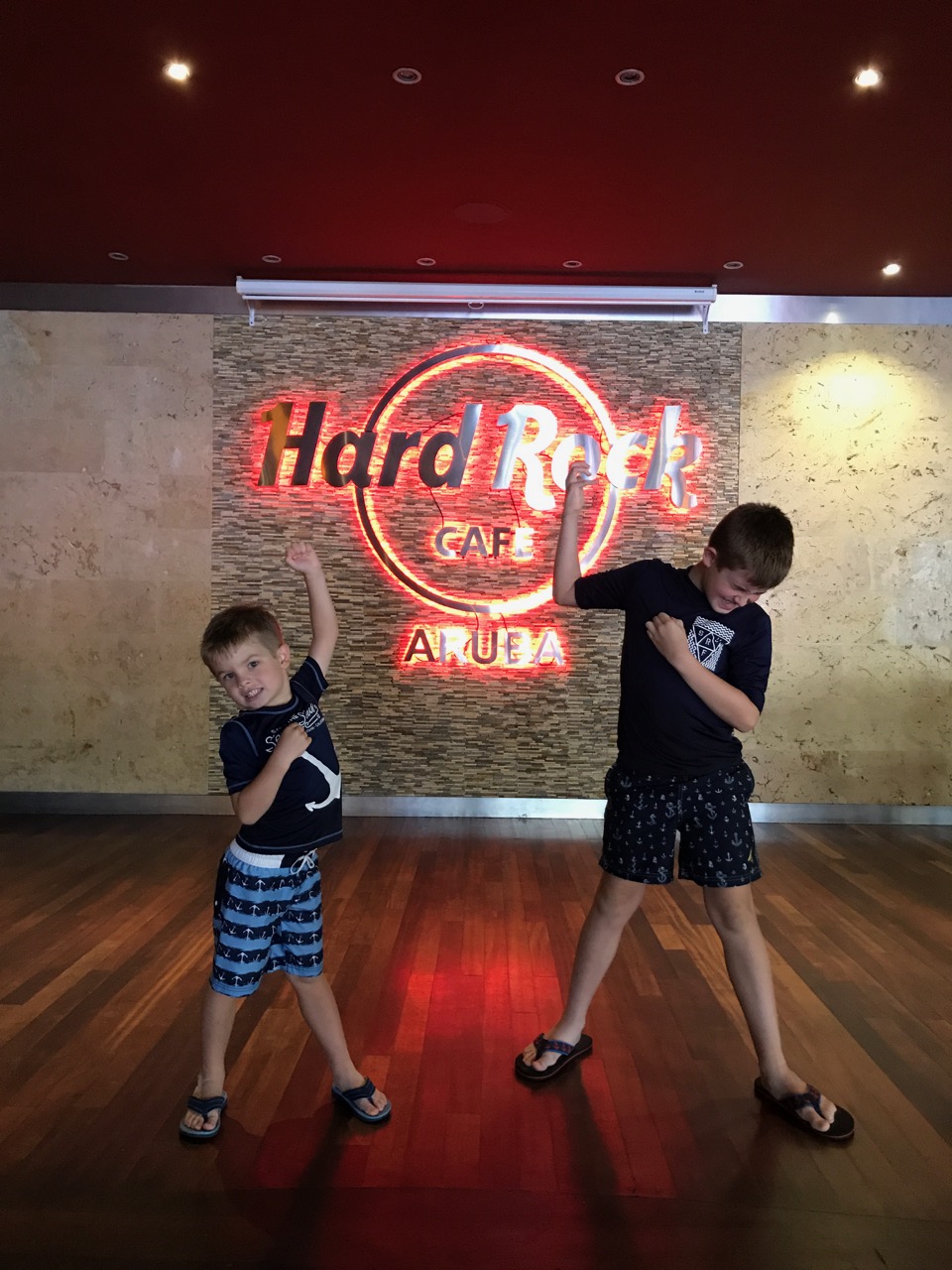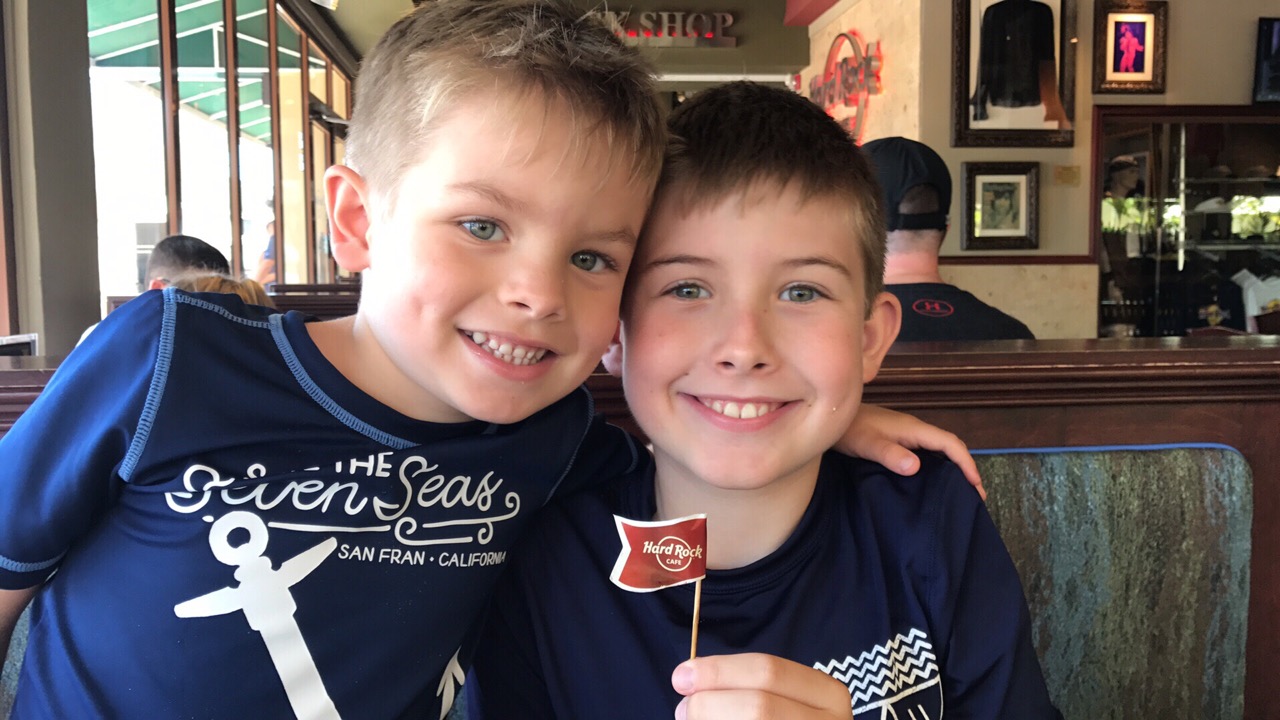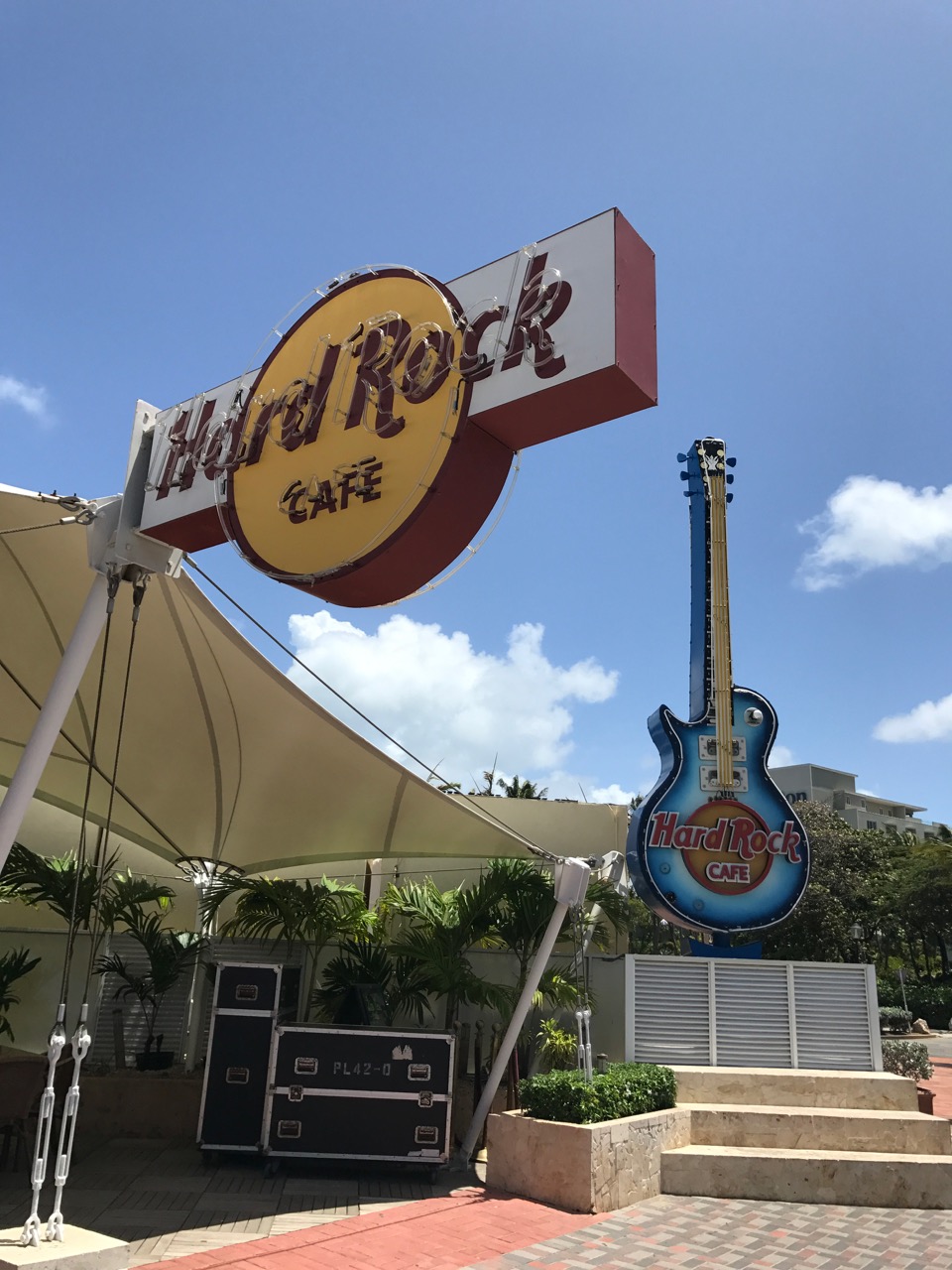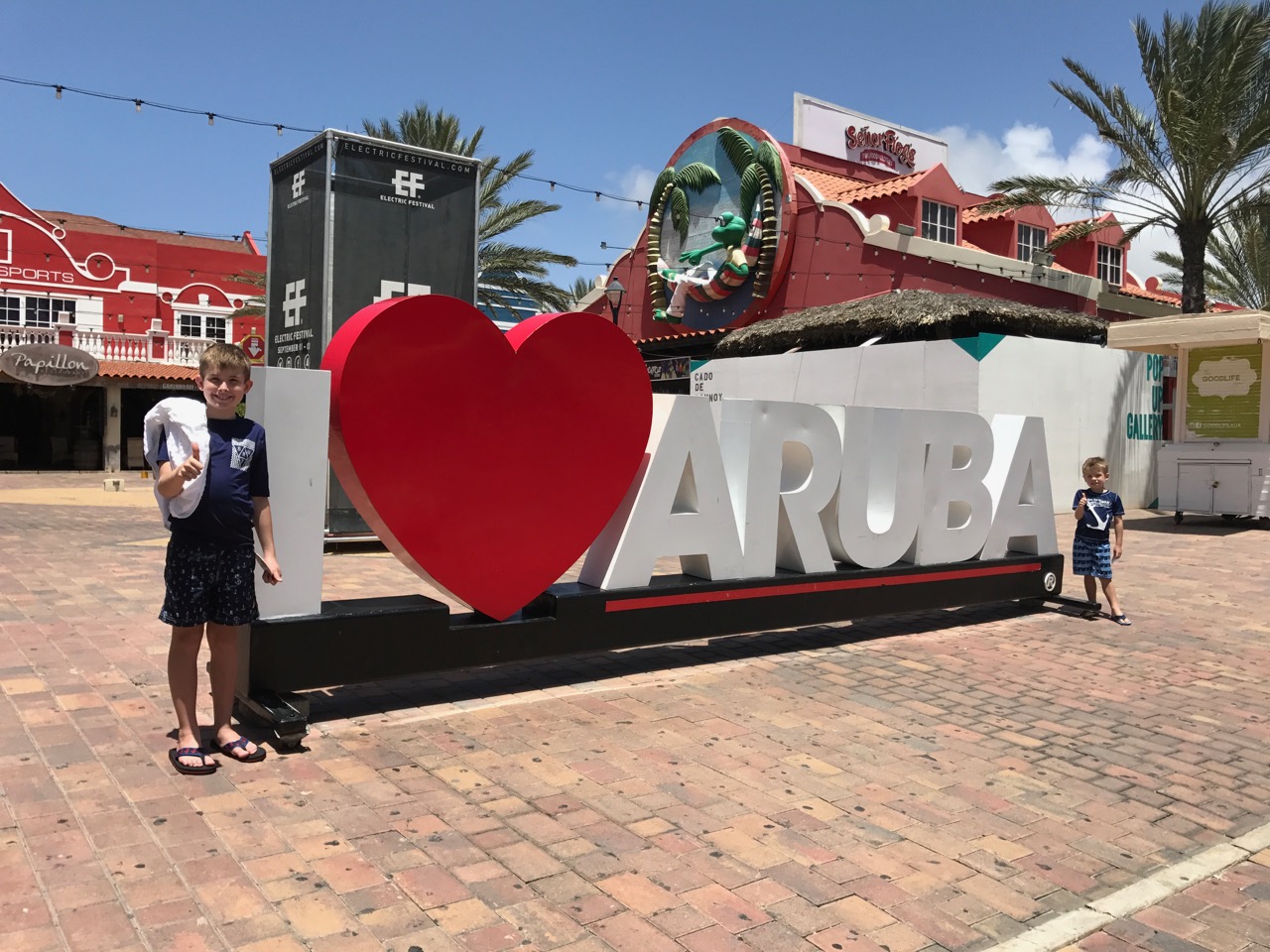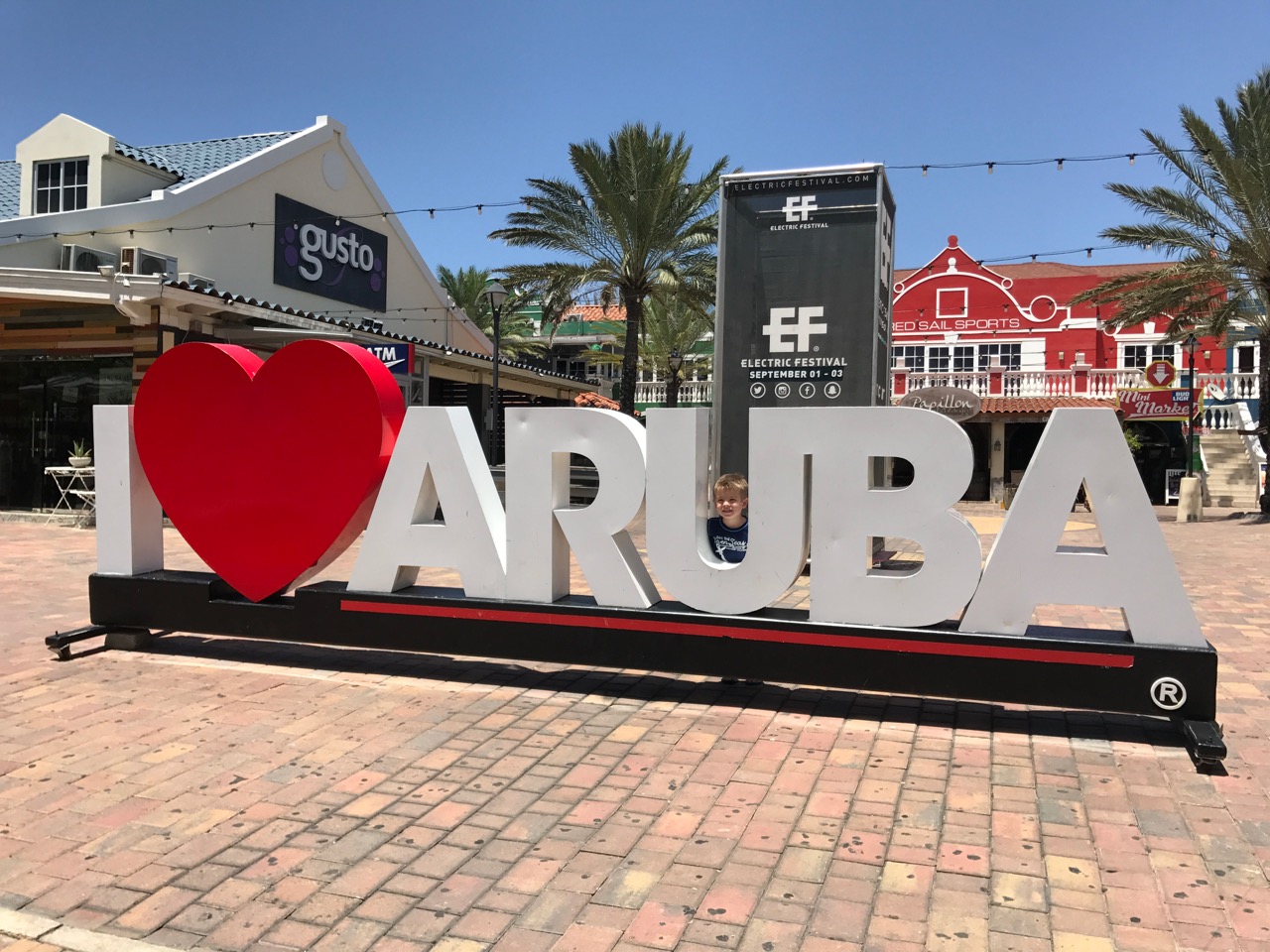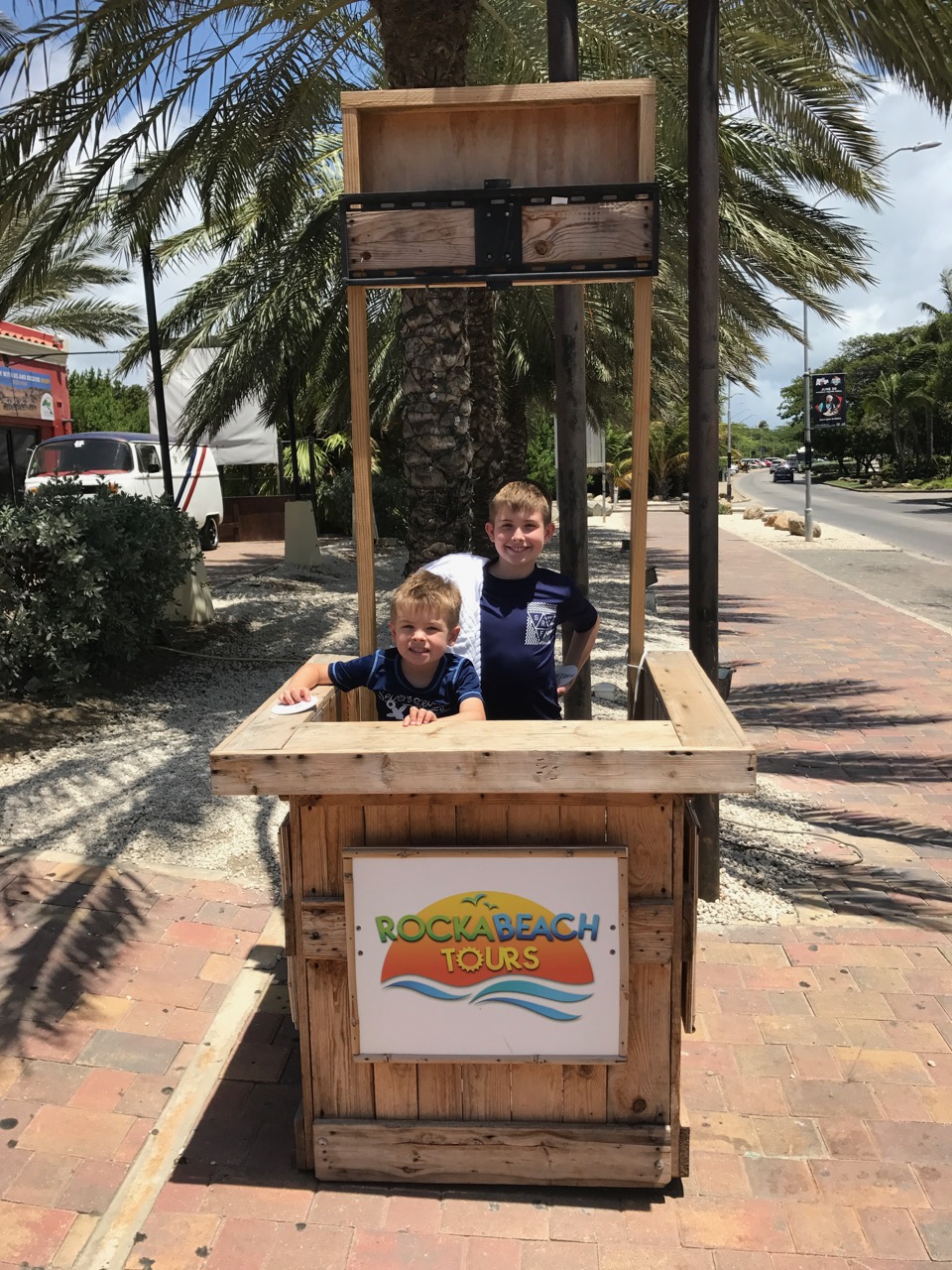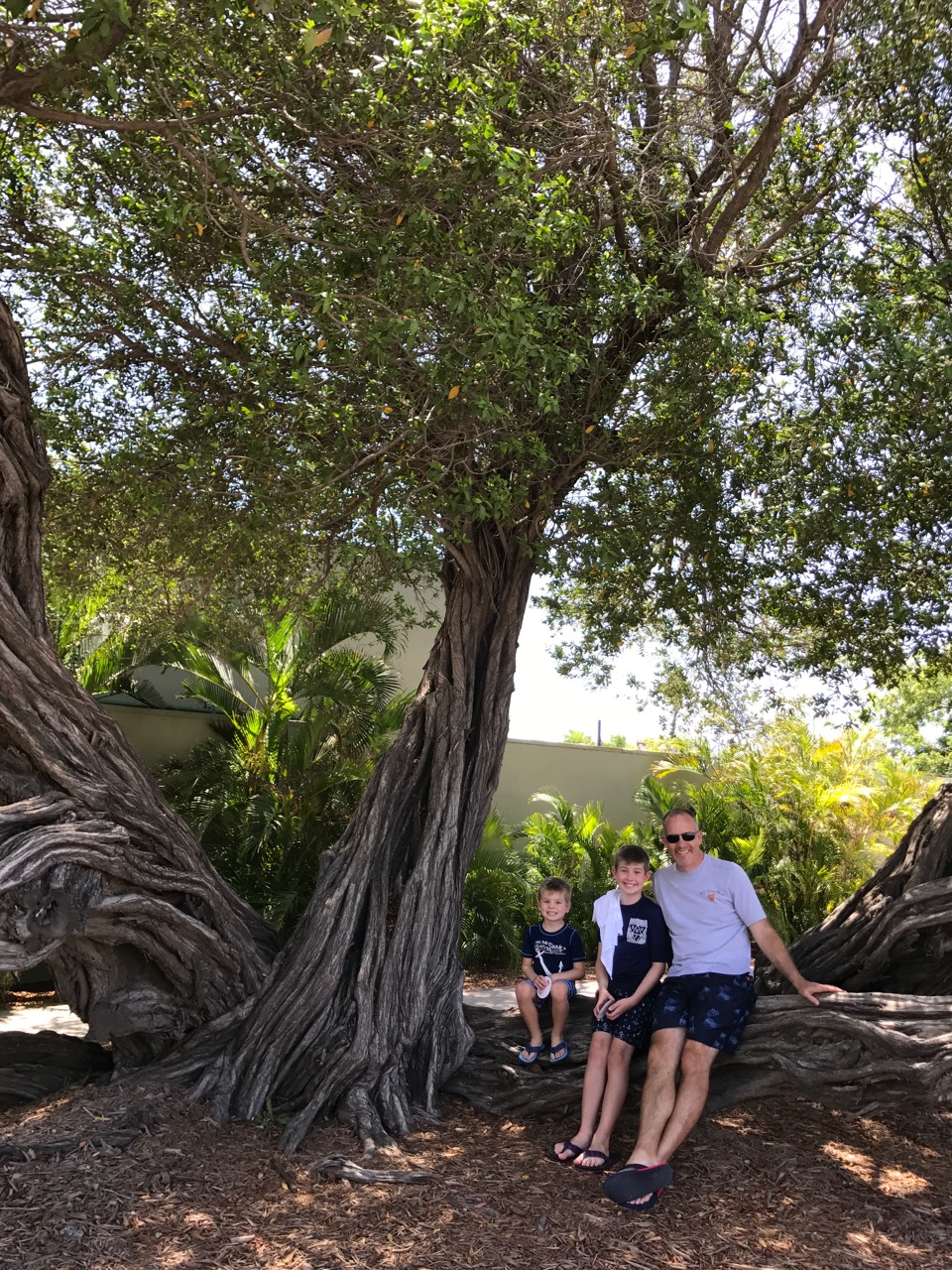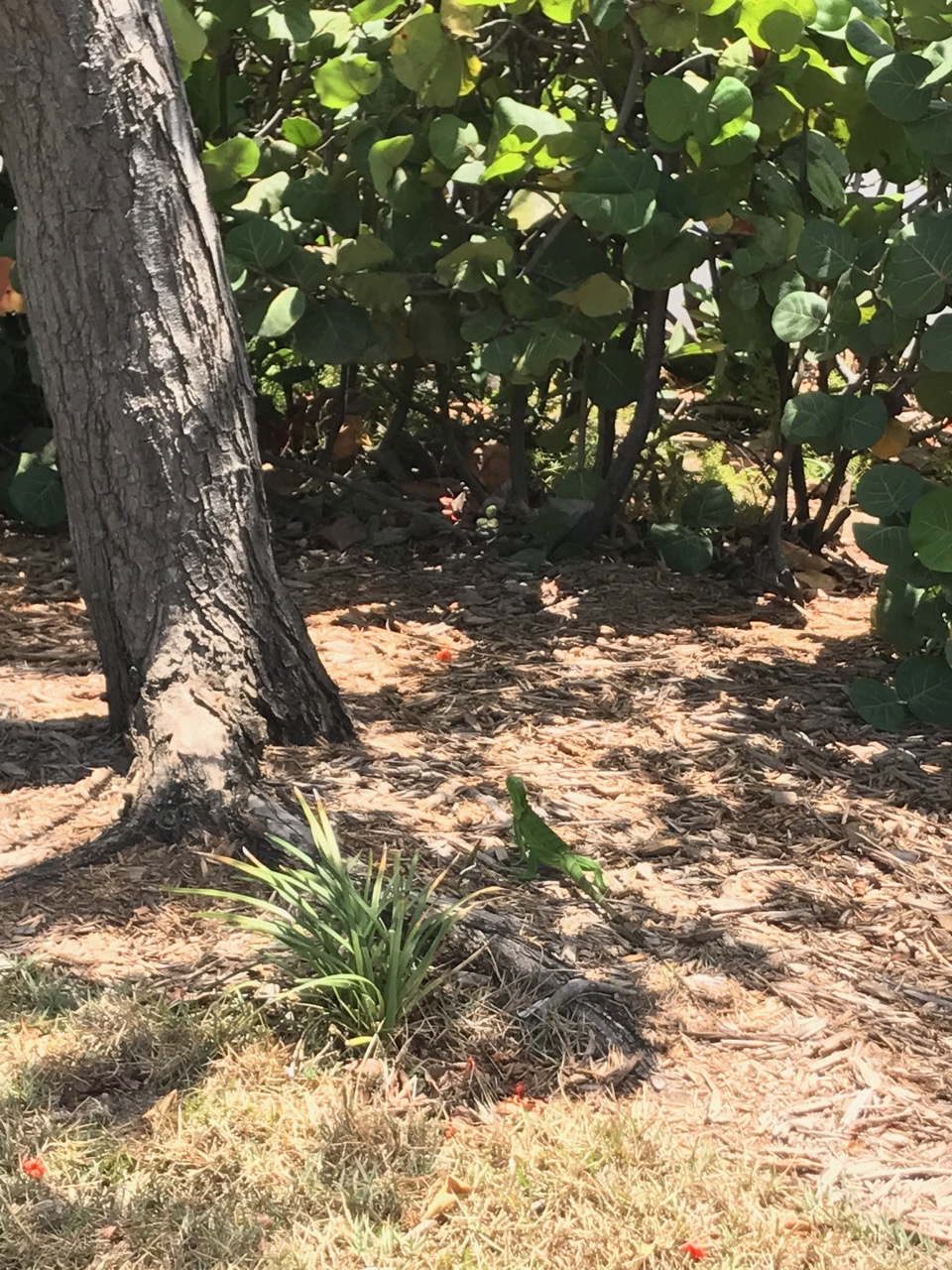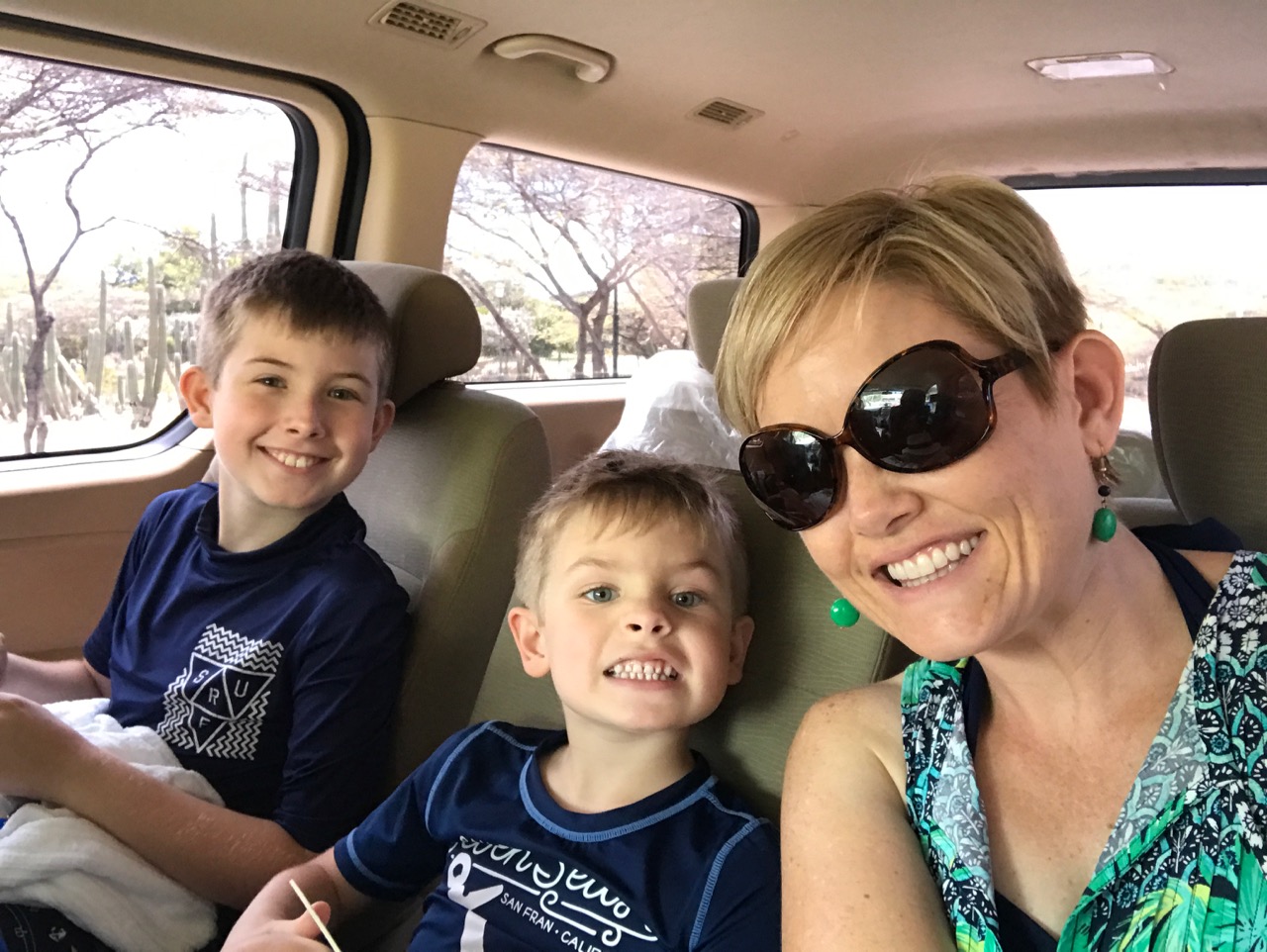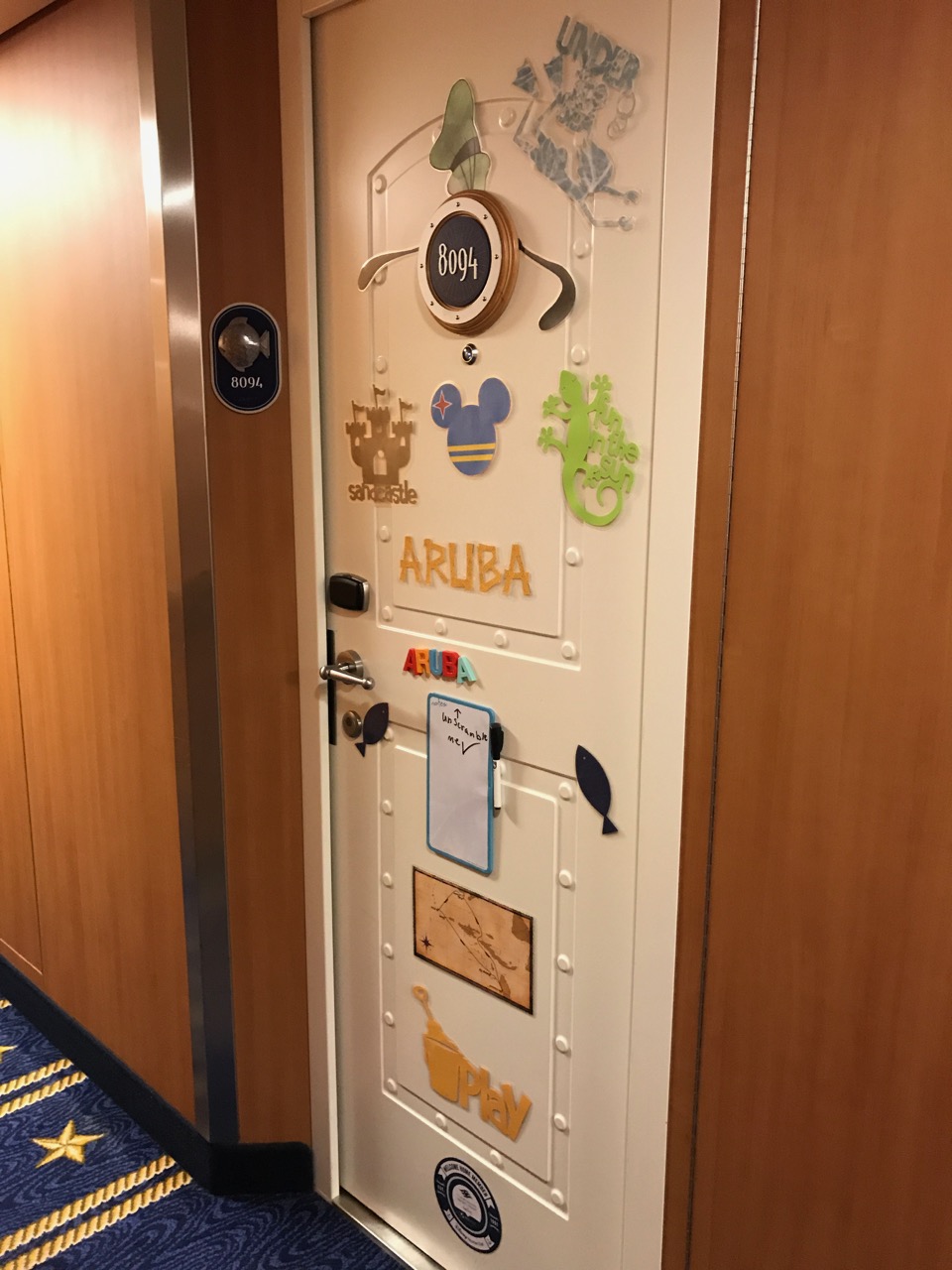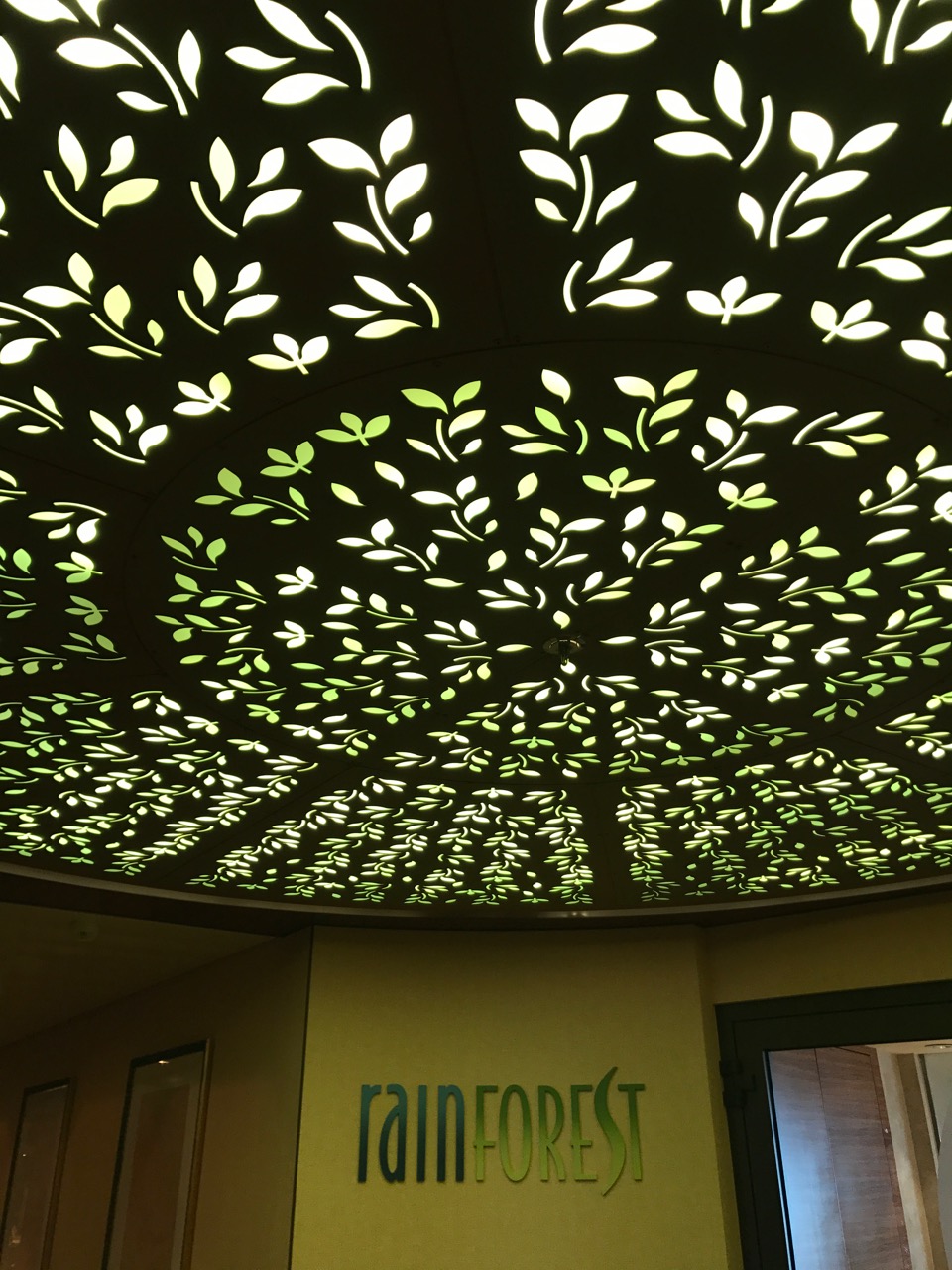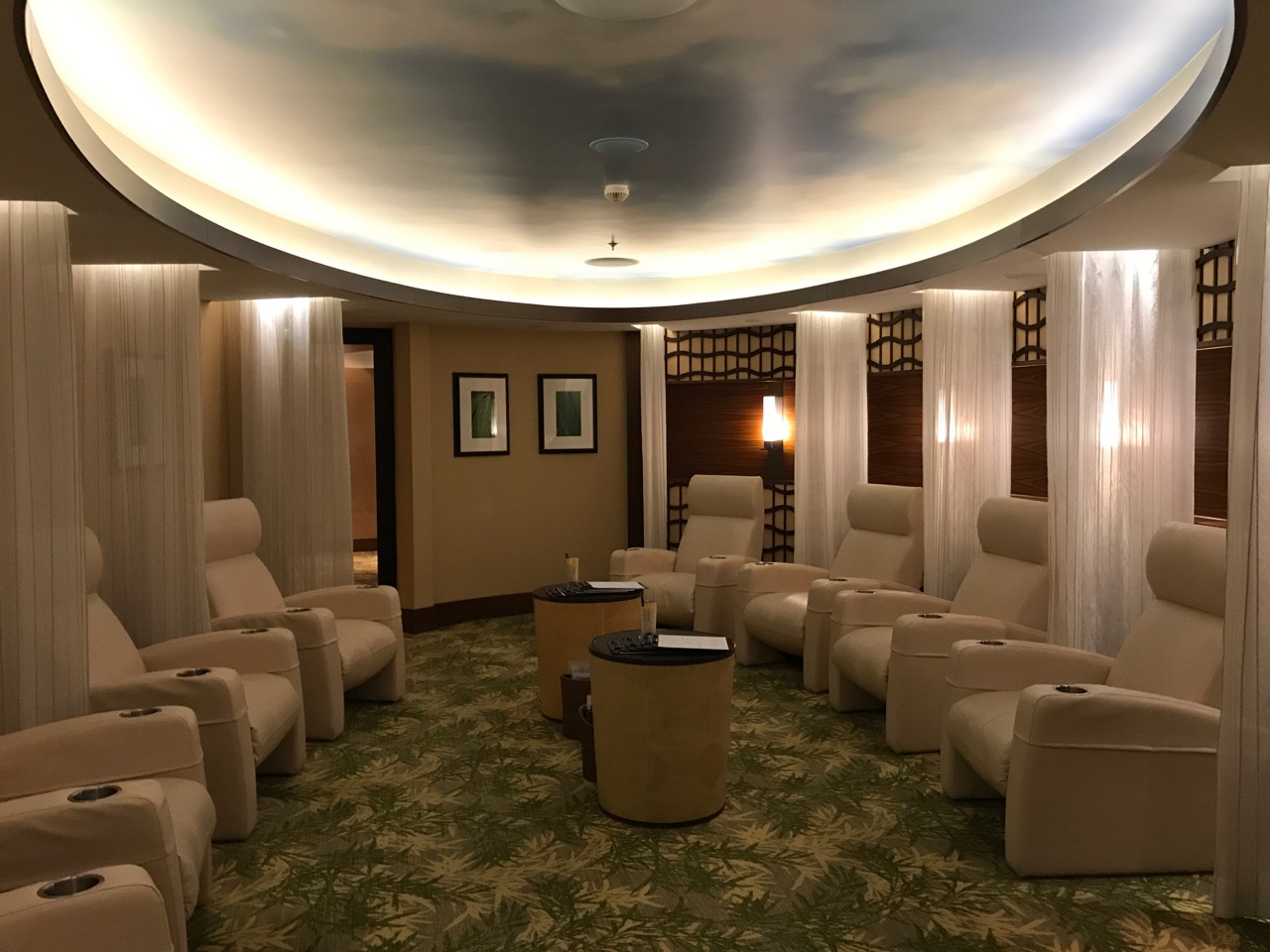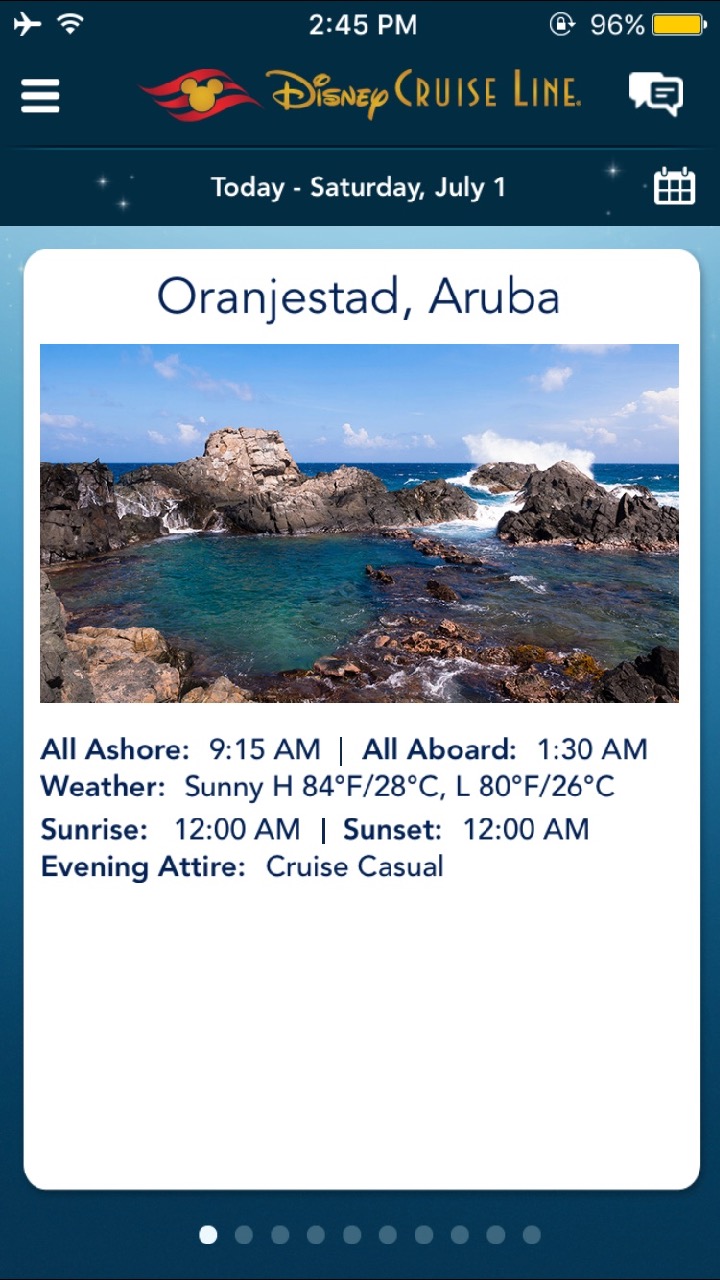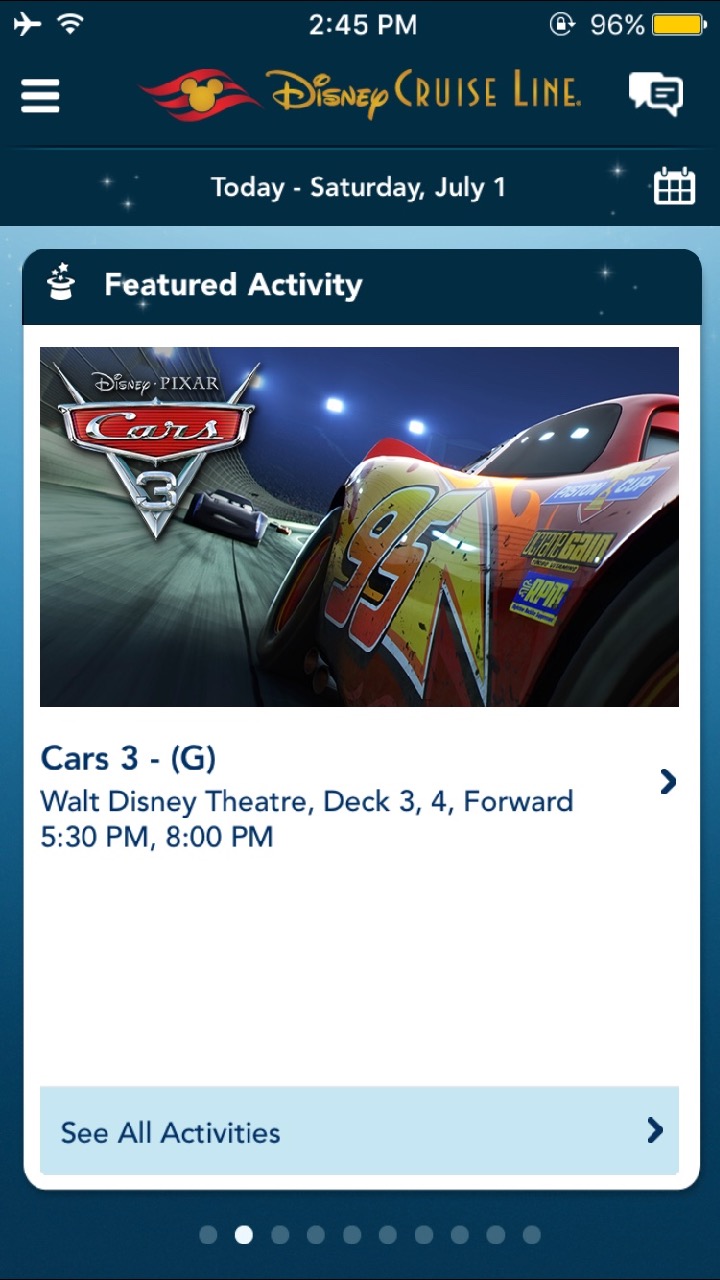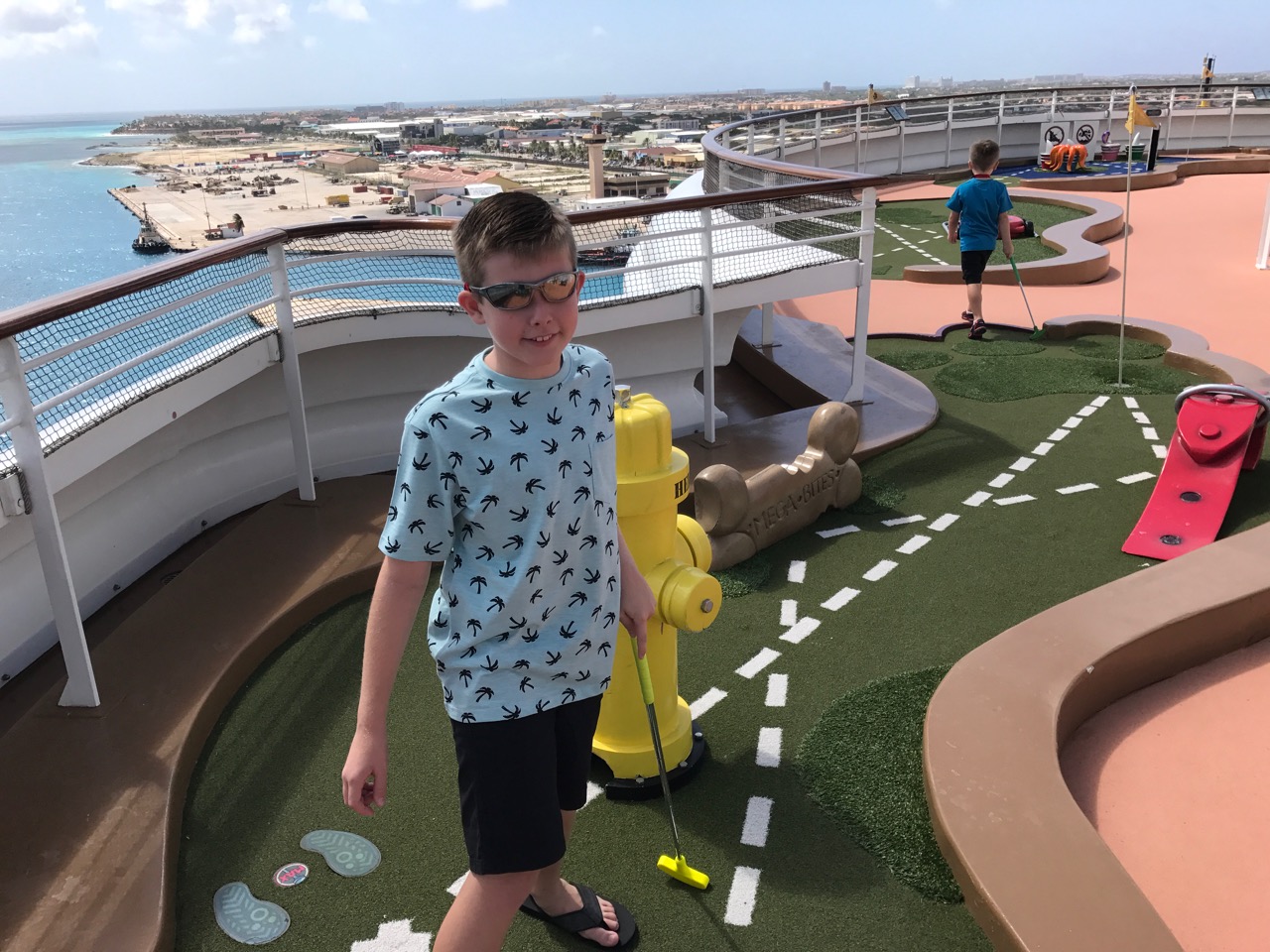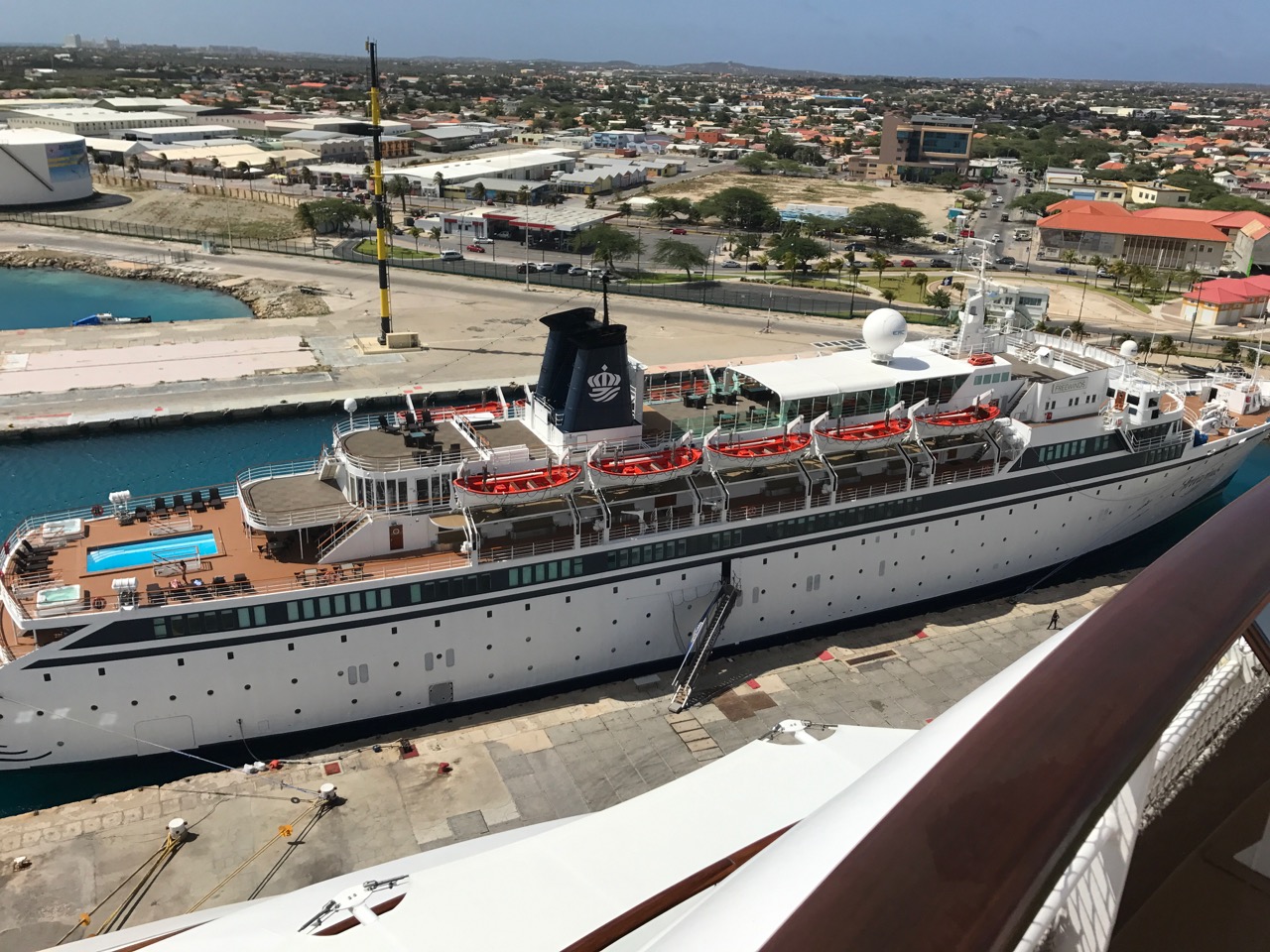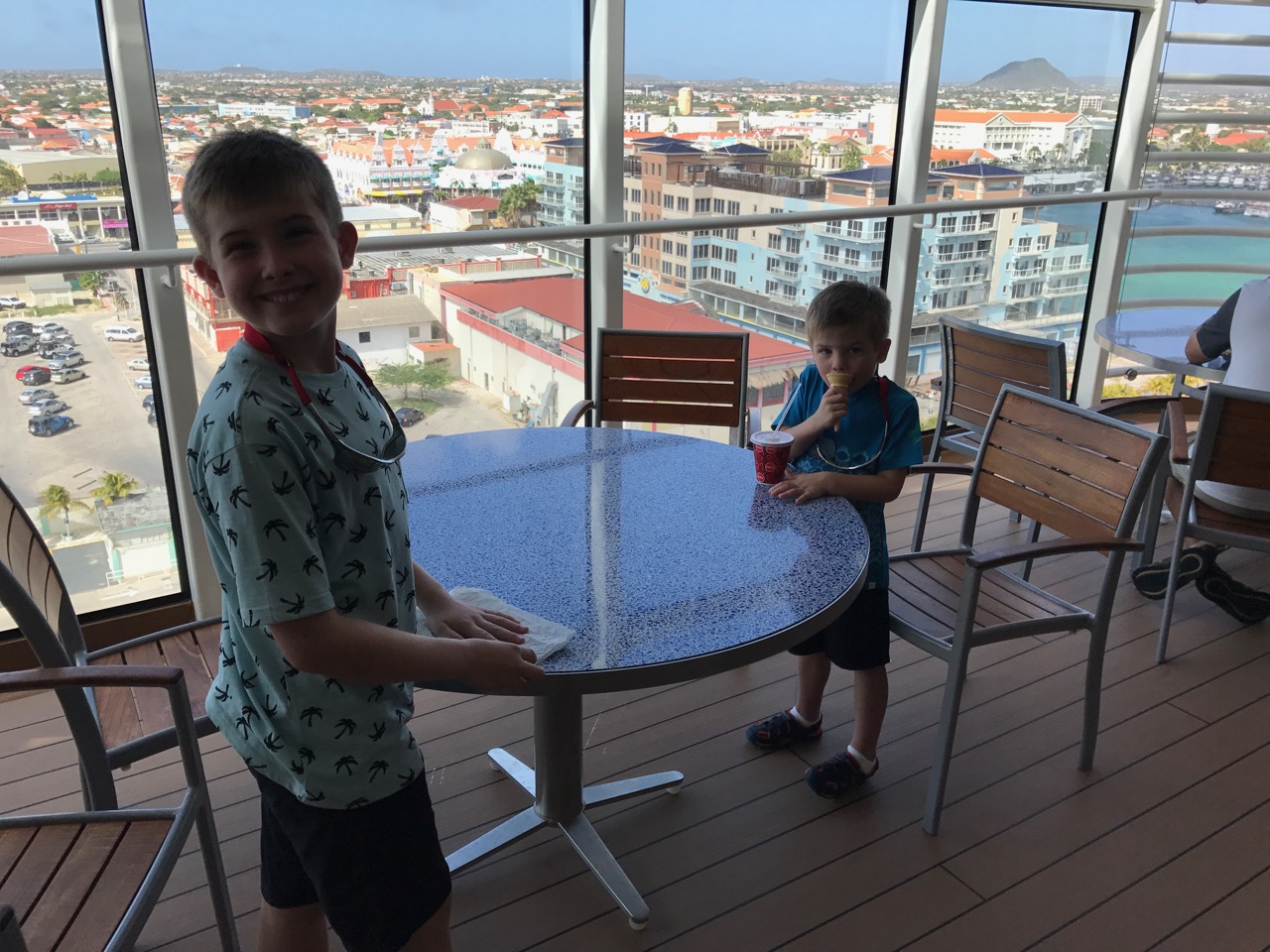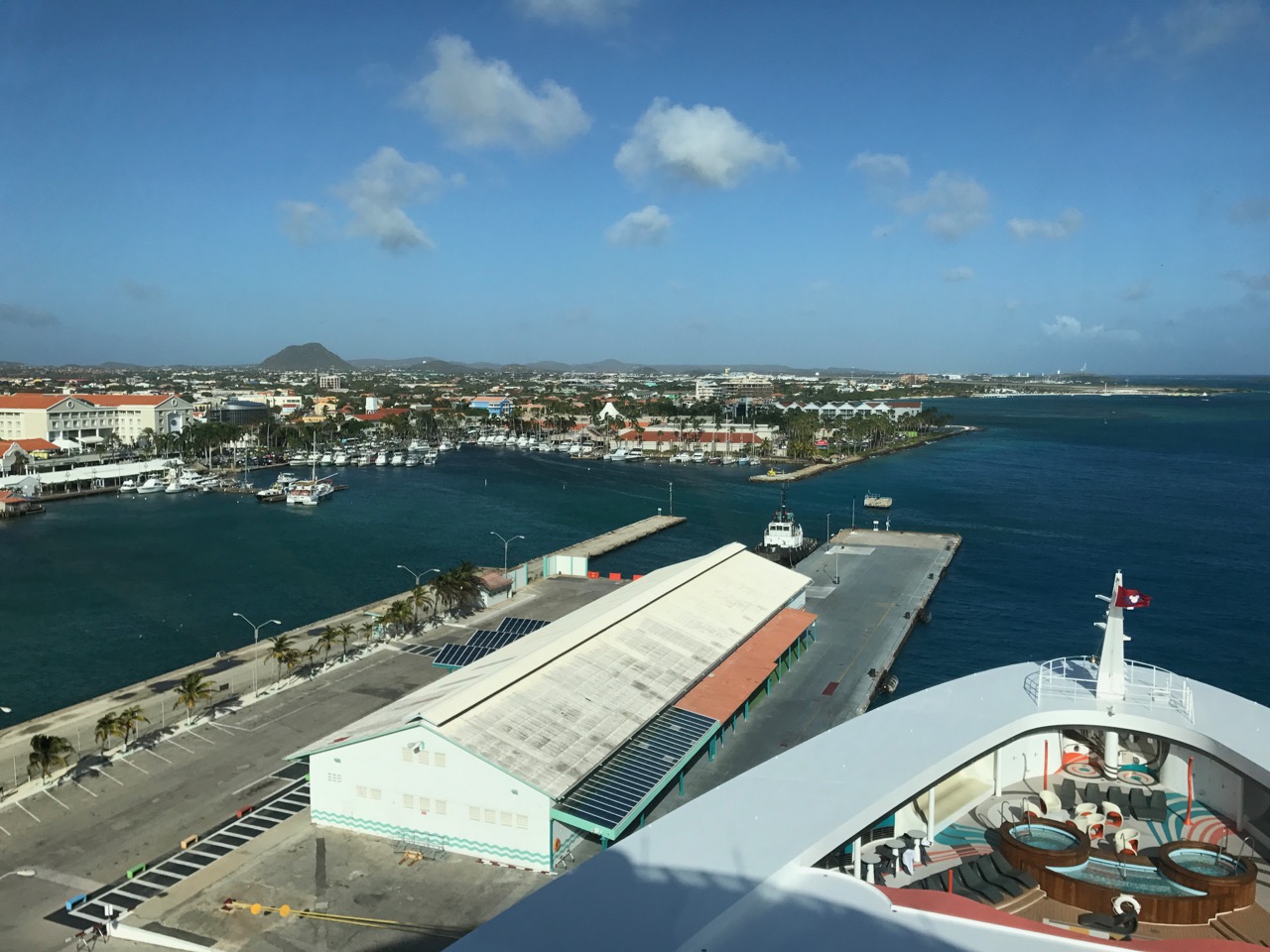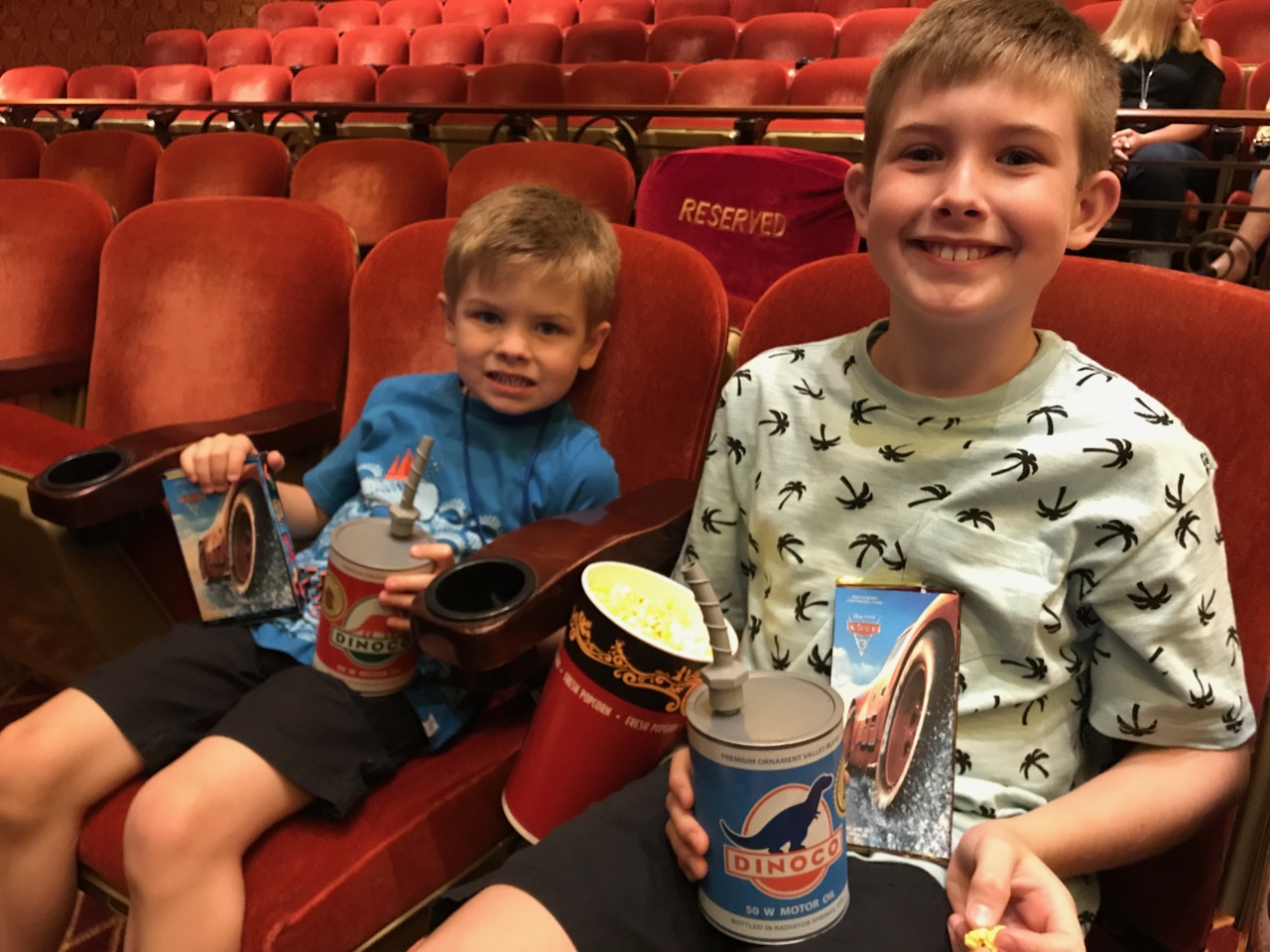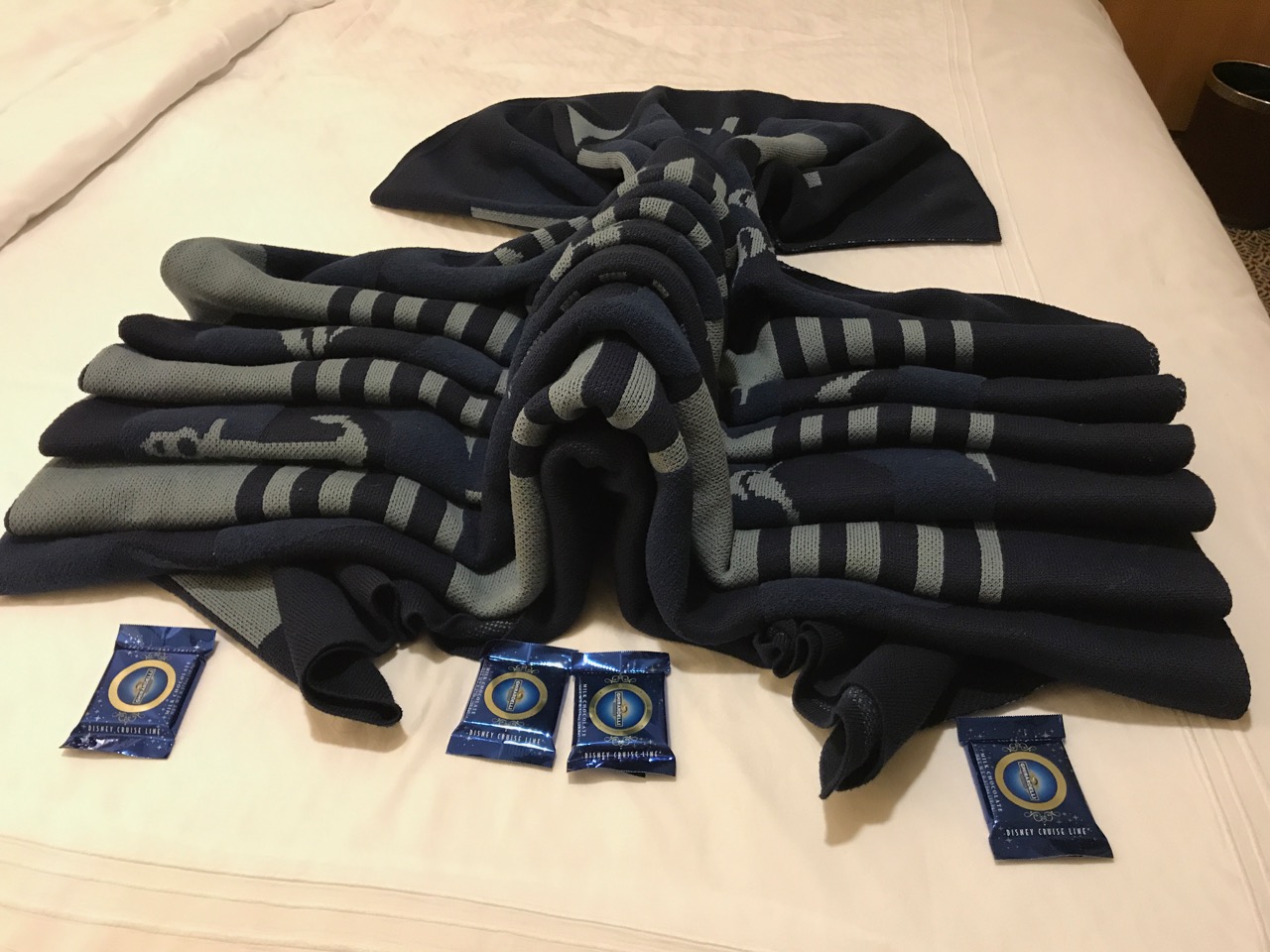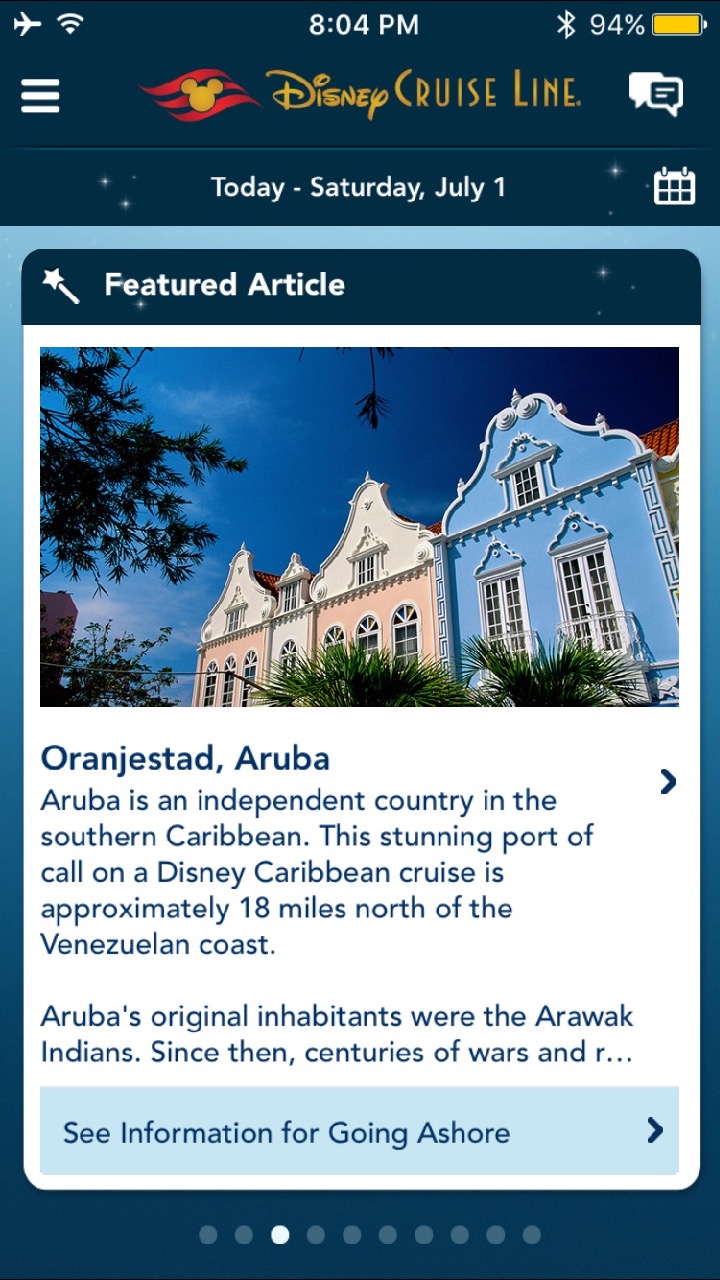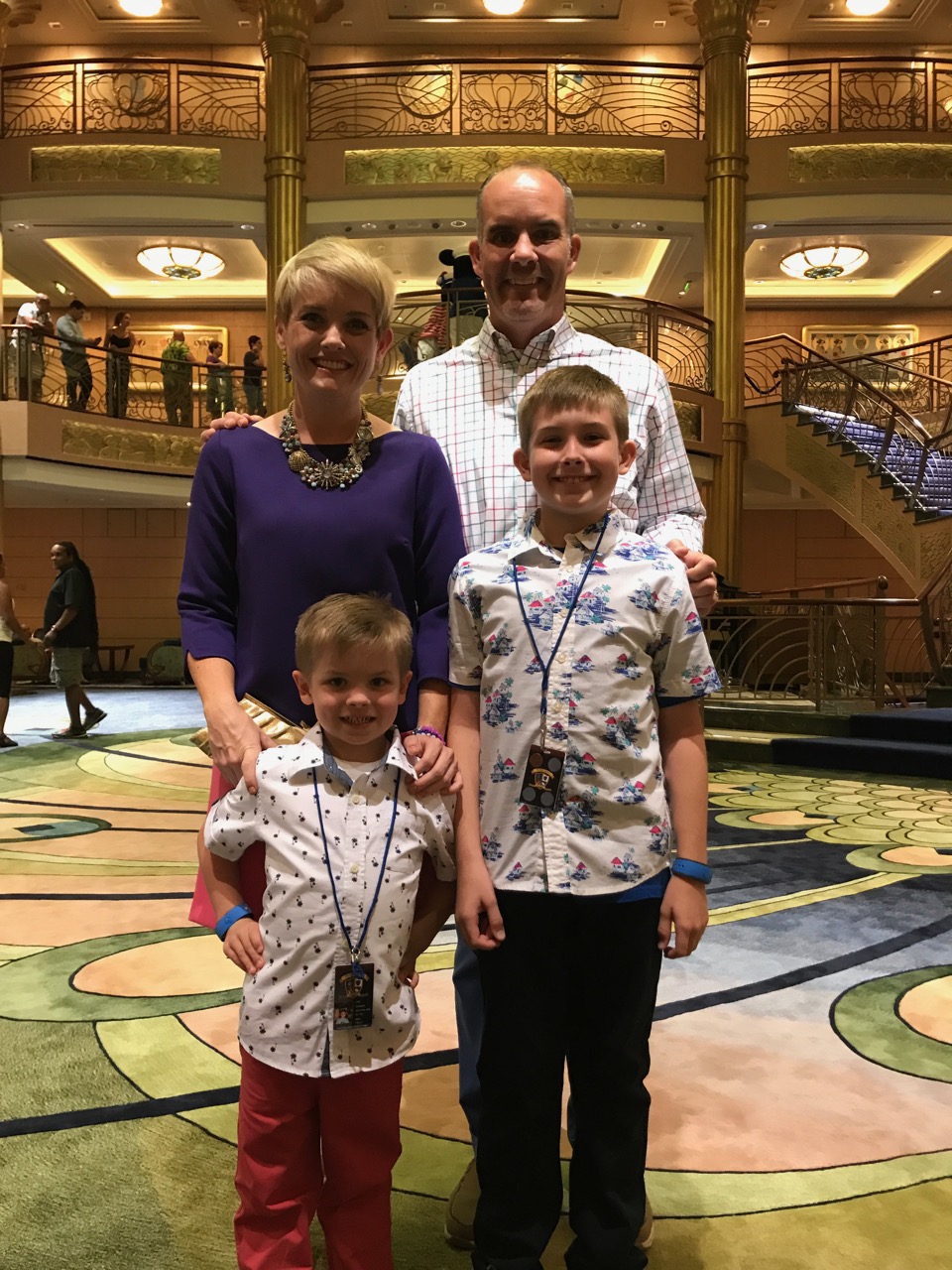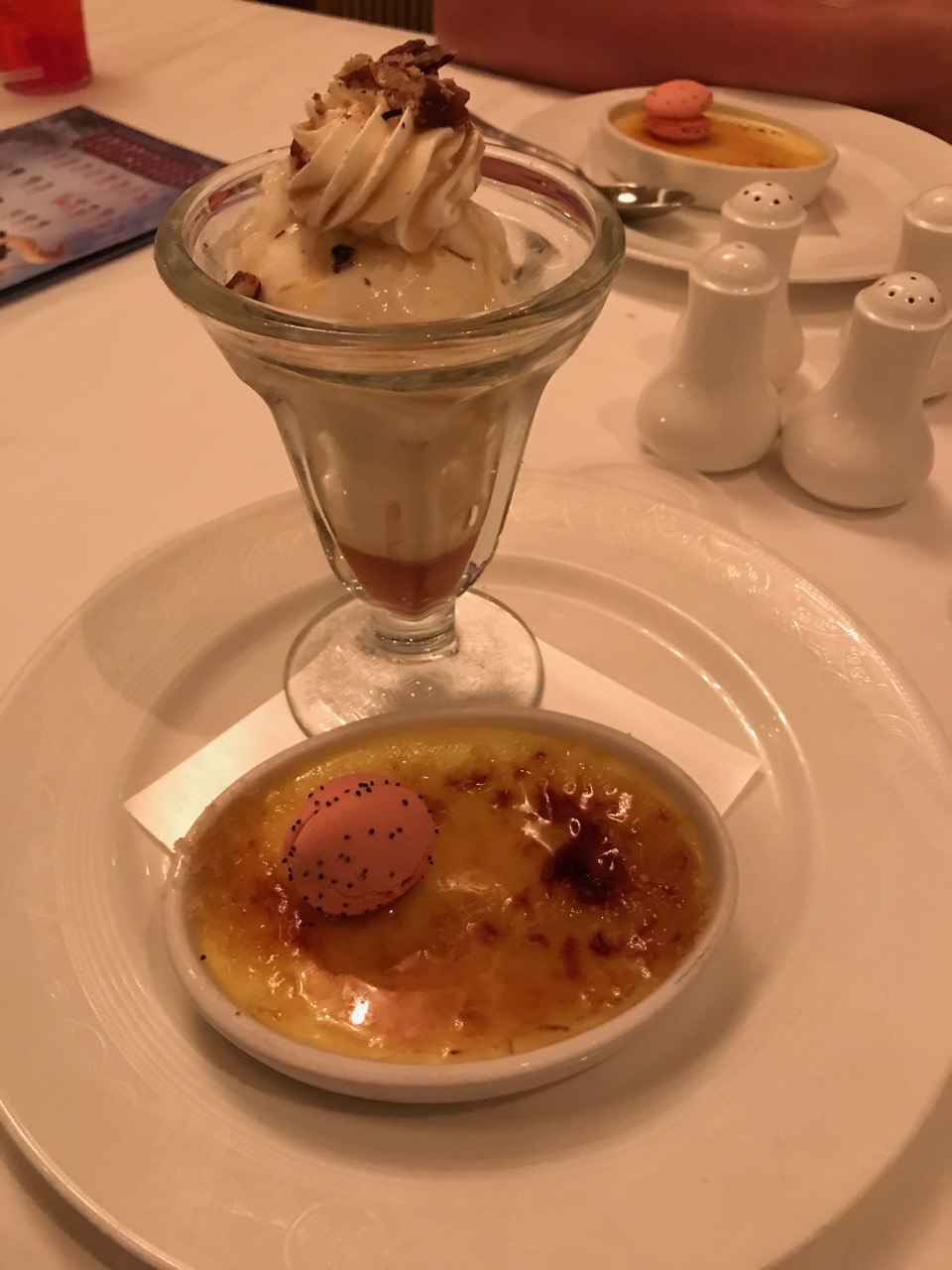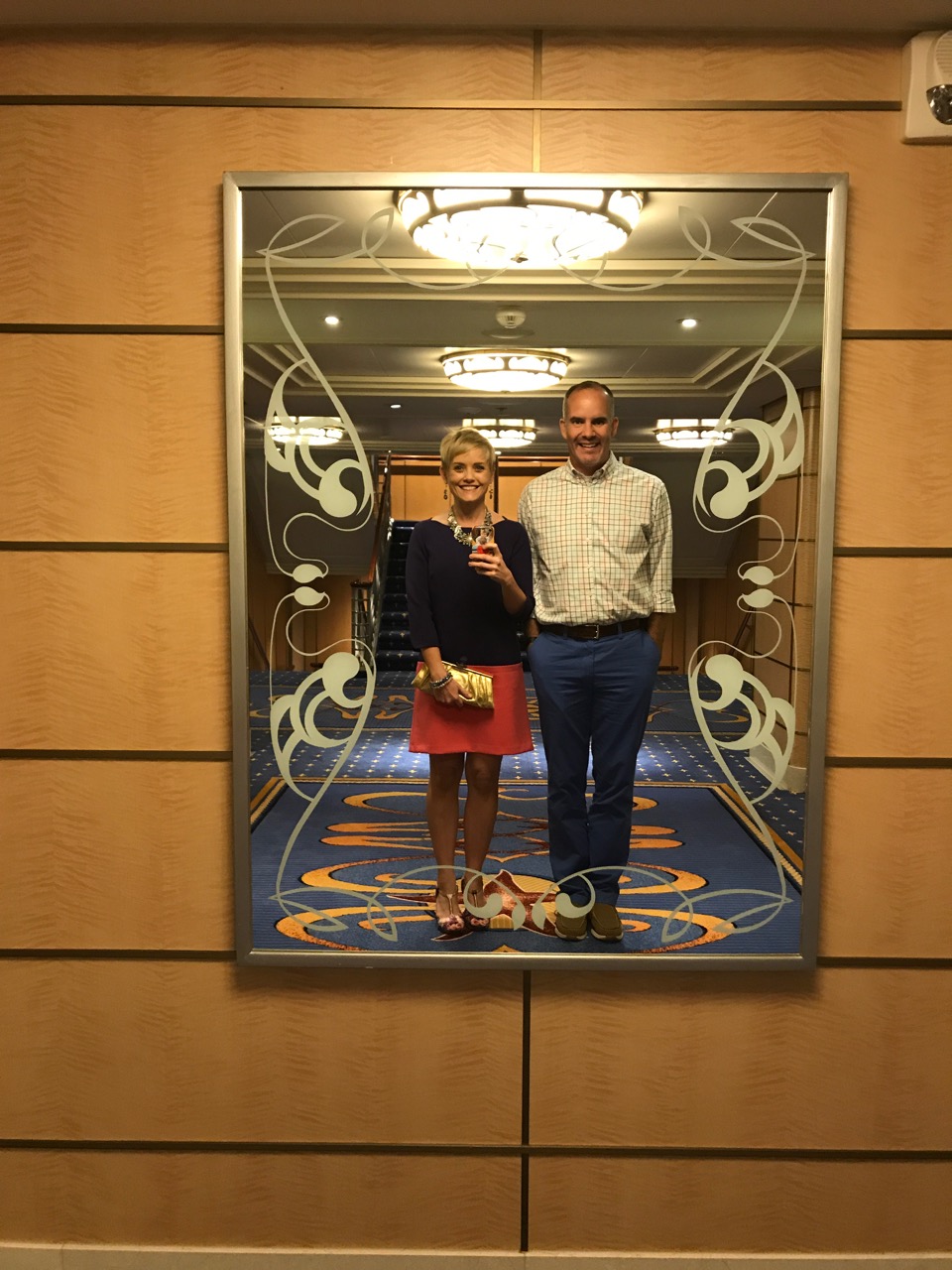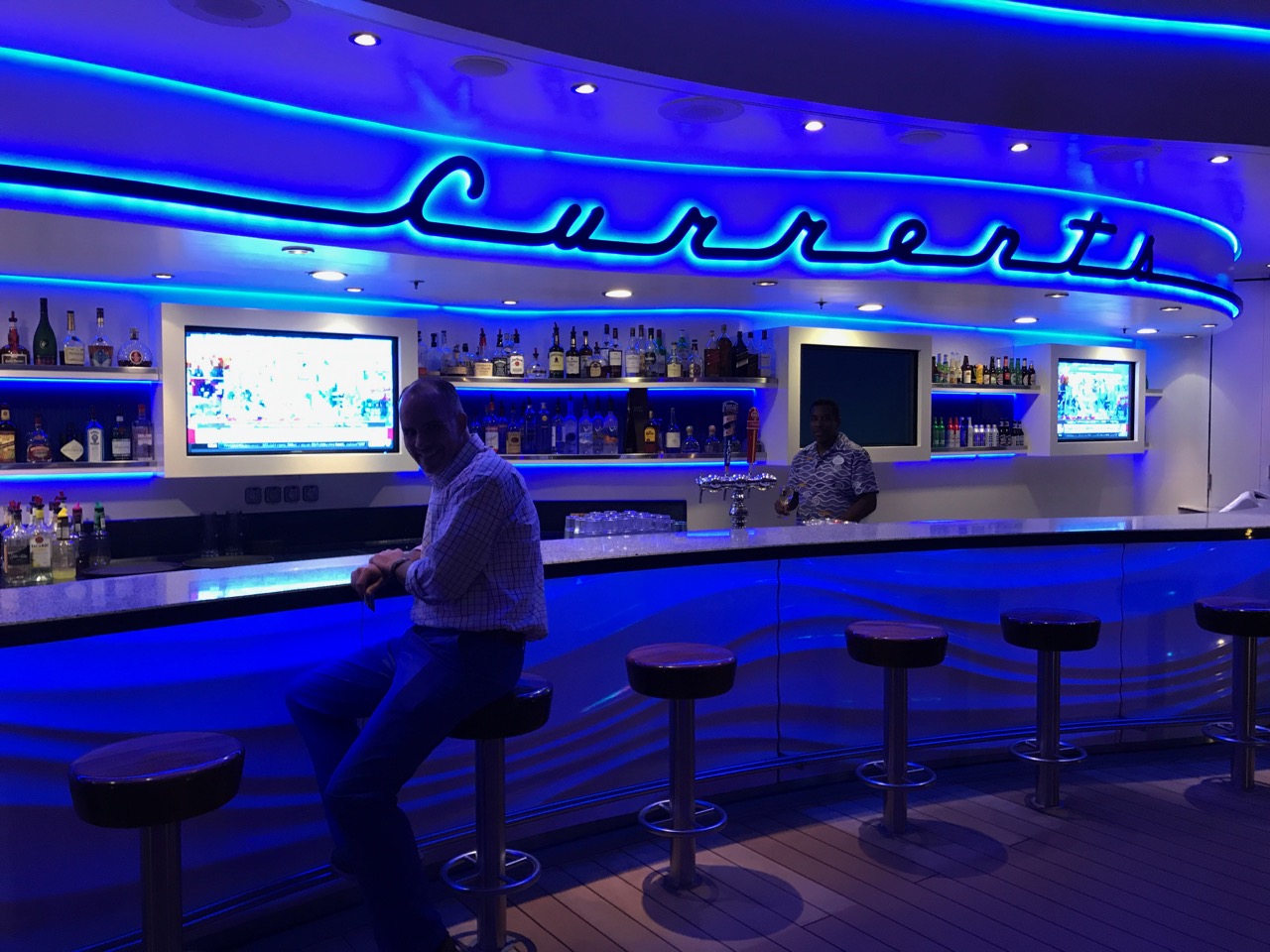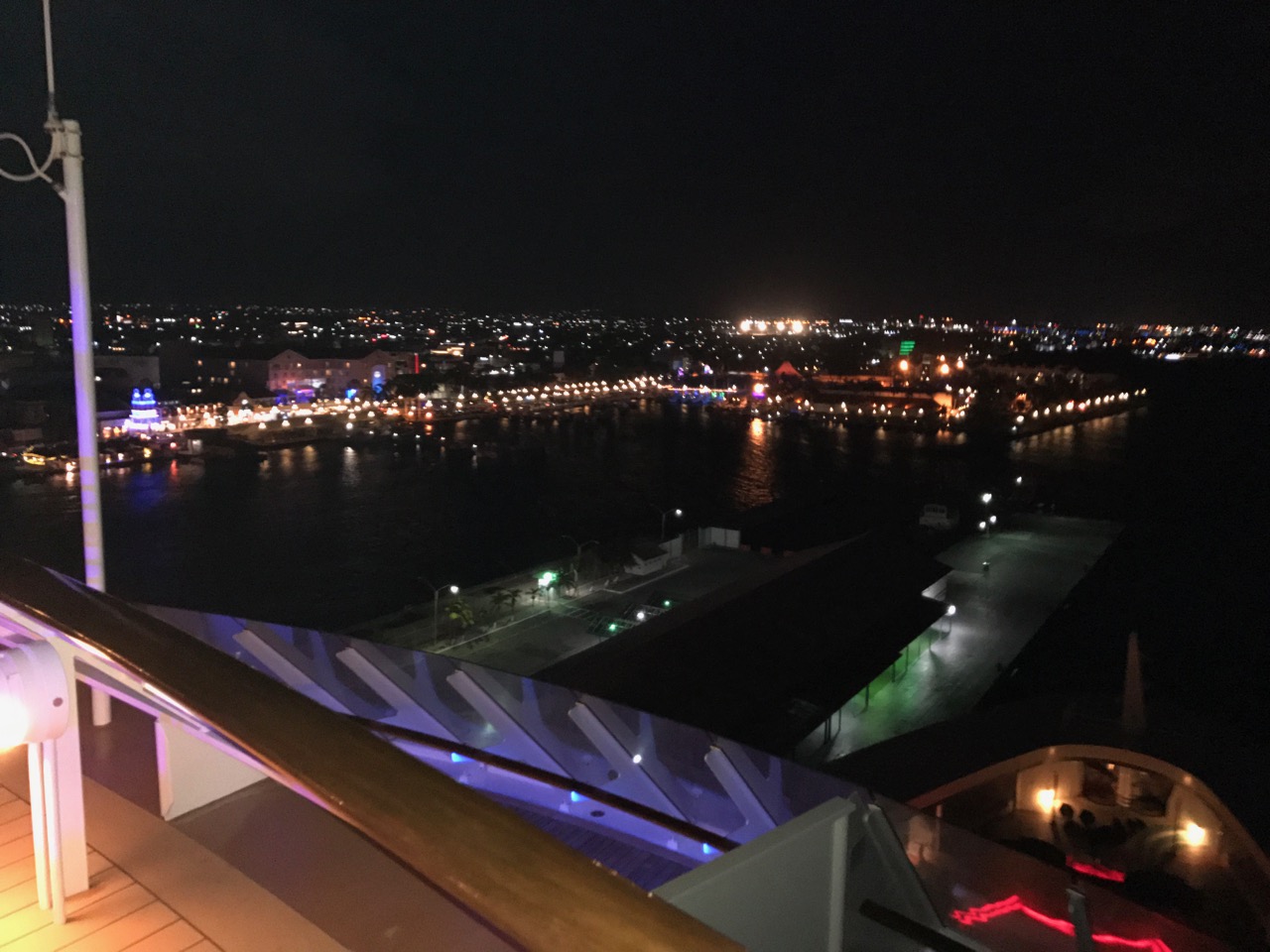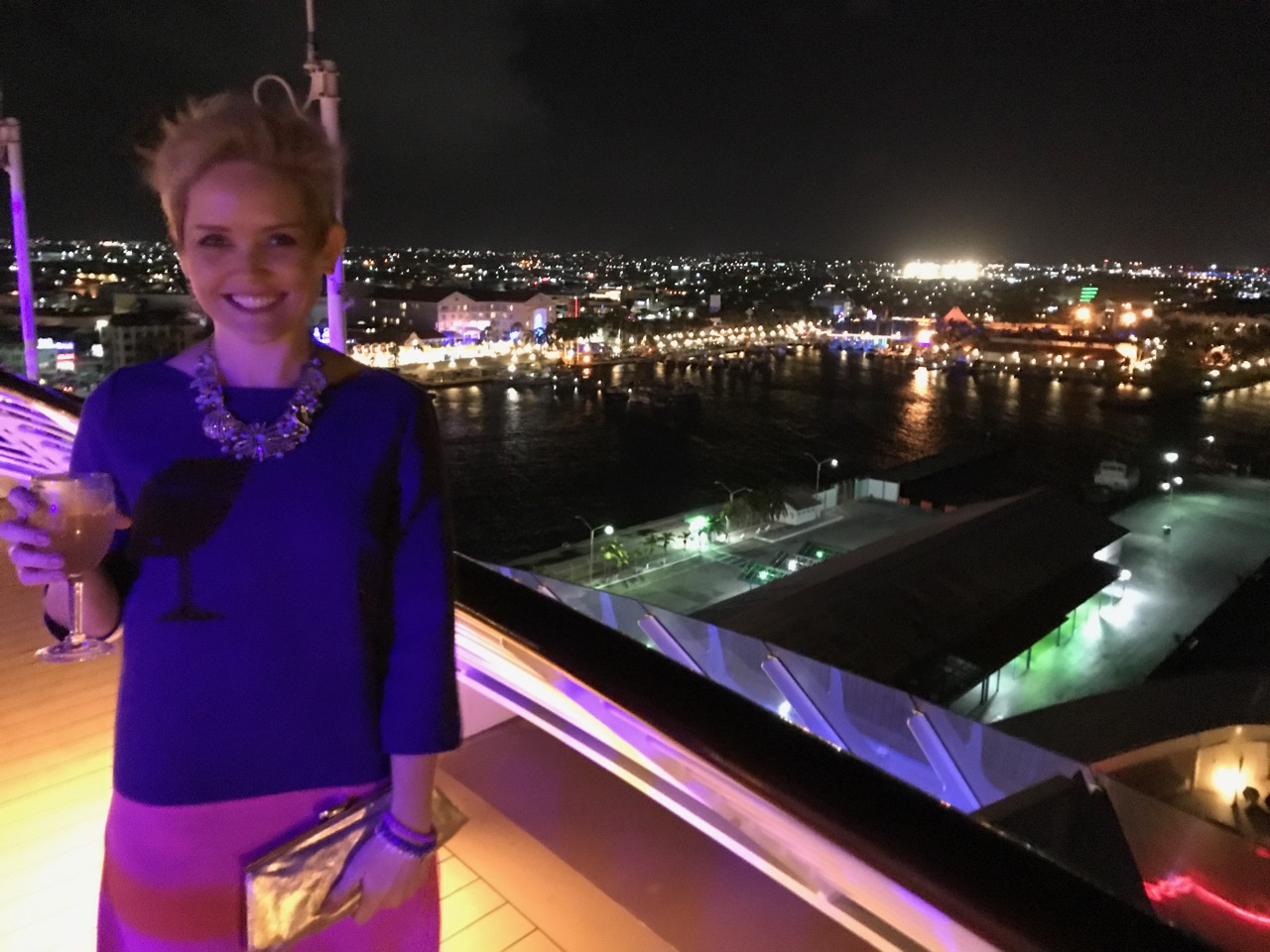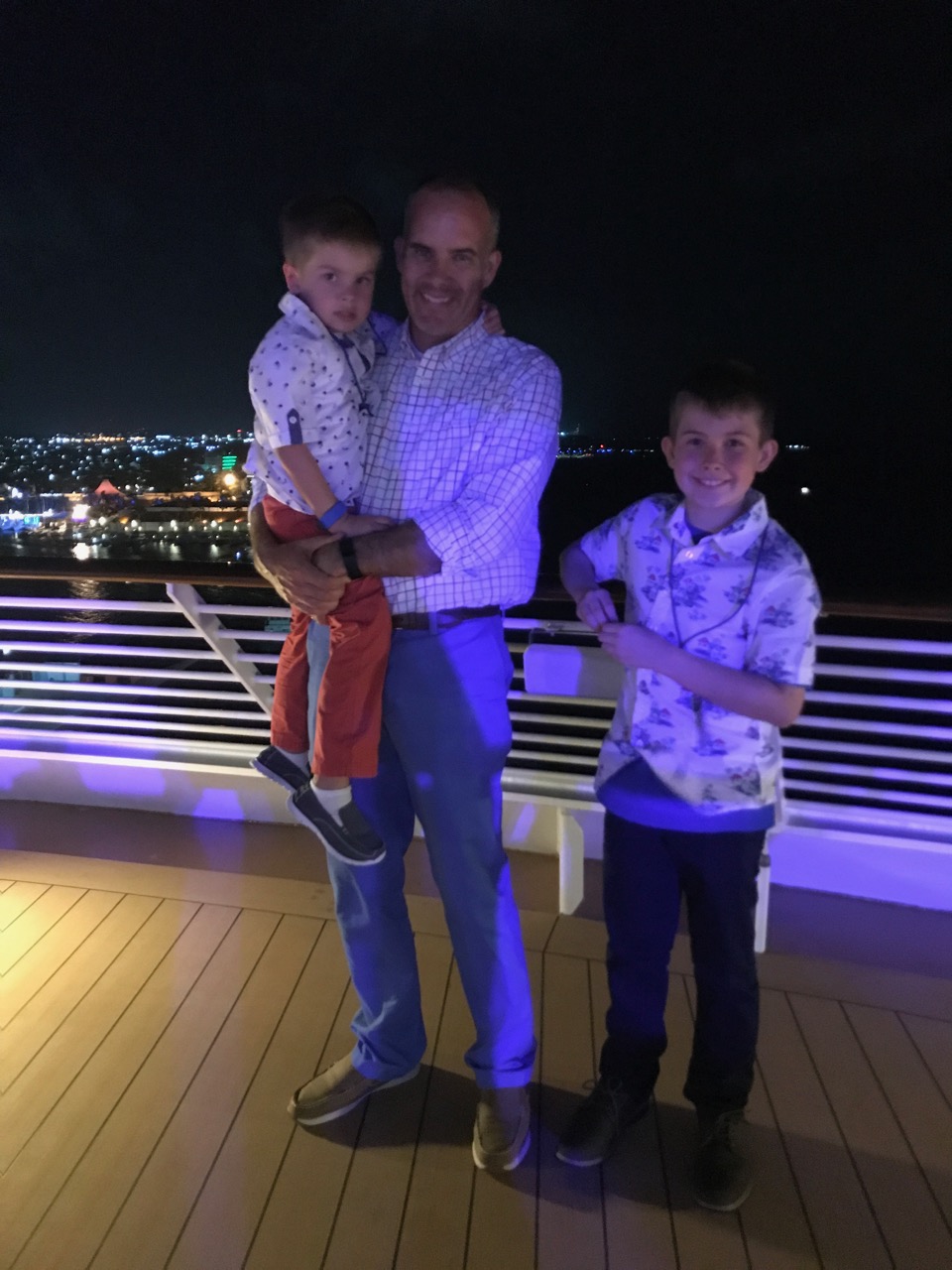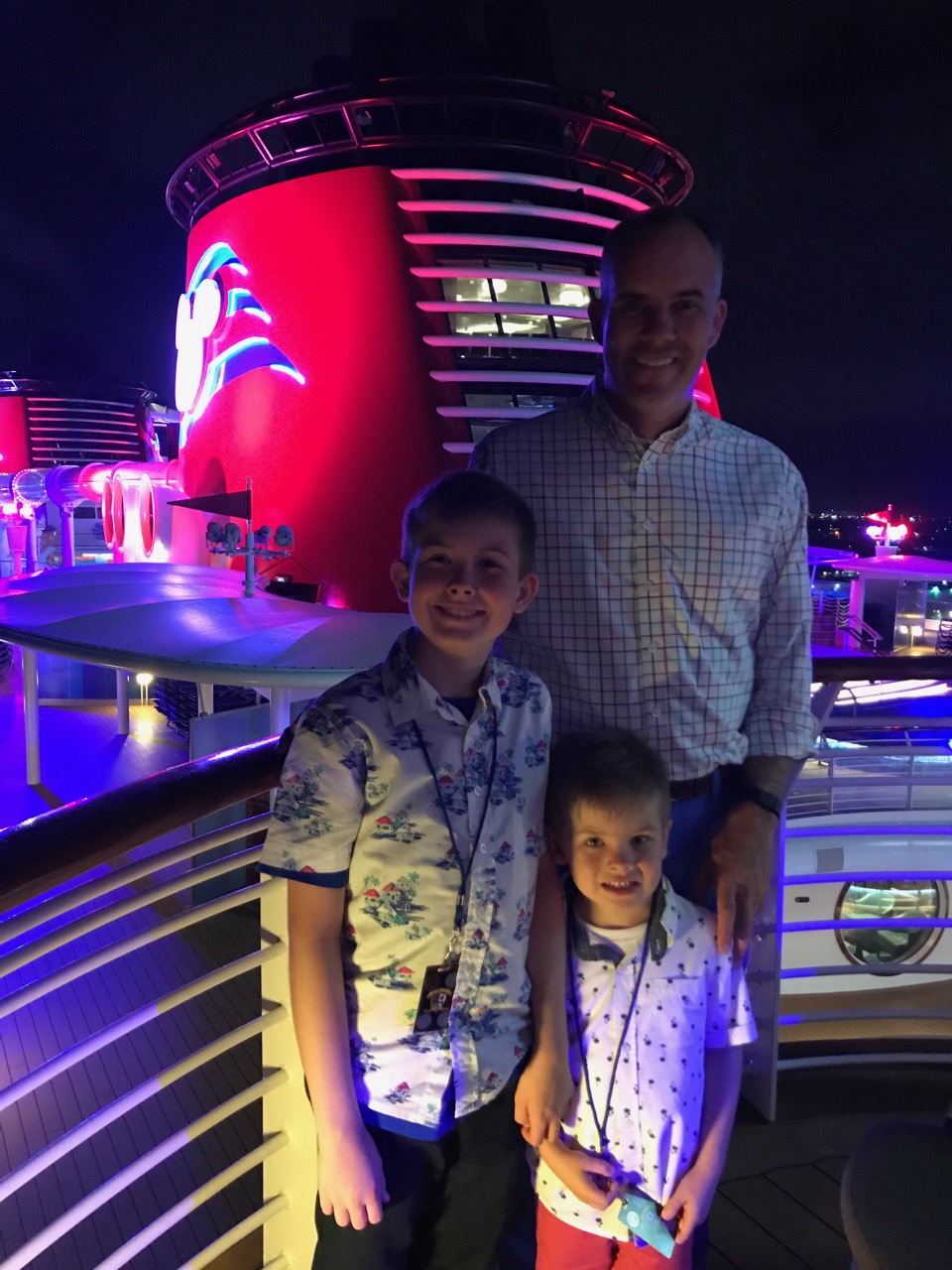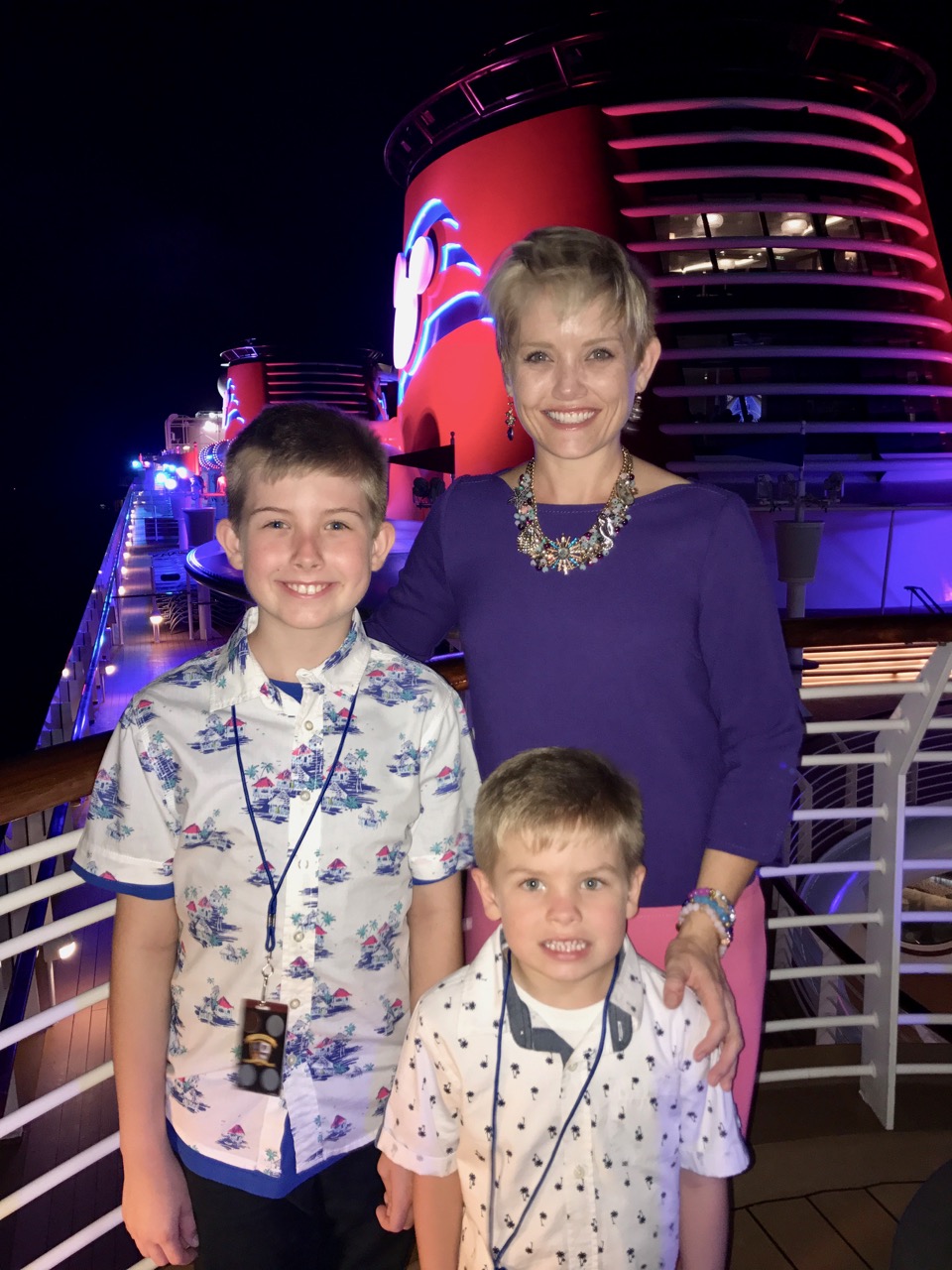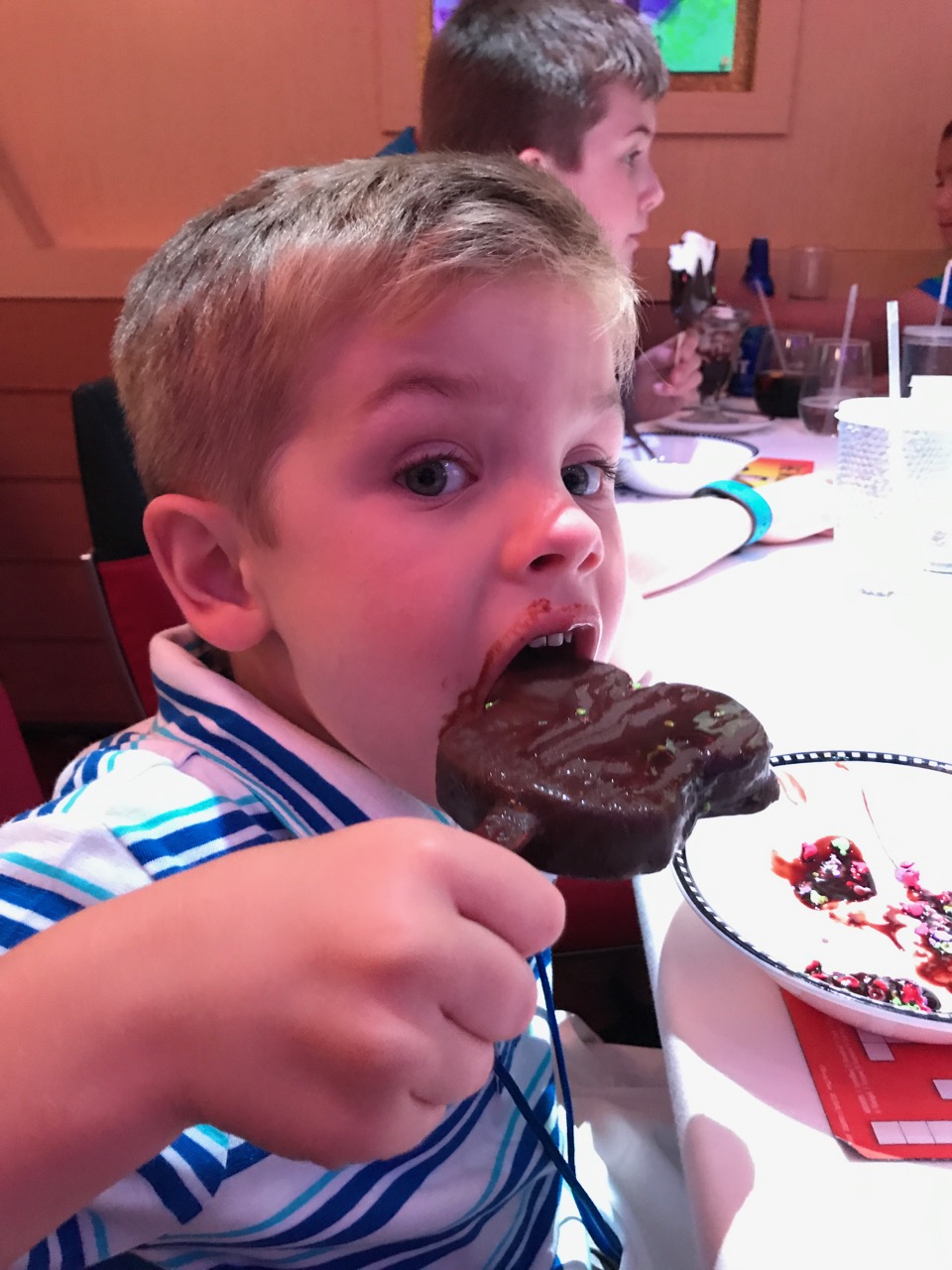 (Visited 3 times, 1 visits today)