Morning on the Disney Dream
With the seas as rough as they had been the night before after departing Castaway Cay, waking up to the calmness was both a blessing and a curse. It meant that the ship was tied up and we were back at Port Canaveral… our cruise had ended.  We were excited, however, to wake up to Sawyer's 5th birthday!  The early morning was a bit rainy as we showered and rounded up our final items to put in our carry on.
One of the things they want everyone to do as early as possible on departure day is to eat breakfast.  They offer a plated breakfast in the restaurant you ate your final dinner on the previous night, and they also serve breakfast at Cabanas.  Since we had never eaten Cabanas on our last day before, we opted out of the scheduled breakfast to have one final shot at the breakfast buffet.  We, of course, weren't the only ones with this idea, so it was a bit tight in the dining area with the Guests and all of their luggage.  We managed to get a seat and enjoyed the last round of our favorites.
Since we didn't have anywhere that we had to be, we took our time meandering around deck 11 which had a beautiful glow as the rain clouds were breaking.  We paused at the smoke stacks and captured some really fun photos of Sawyer in his birthday shirt and ears.  Hard to believe the little guy is five already.  We ultimately needed to make our way to deck three to disembark the ship, but we tried our best to find the longest route possible.  It is hard to leave the ship on the last day as it truly is a magical experience.
Next Stop… Epcot
We finally disembarked the ship, kicking and screaming, and loaded our luggage into the car for the trip back to Orlando.  Normally we would head home after such a trip, but since it was Monday, Sawyer's birthday, we all took the day off and set our course to Epcot.  Taking Sawyer to Epcot has been a tradition of Emily's for the last four years.  Last year we had an awesome day at Epcot with the whole family for Sawyer's 4th birthday when Mariachi Cobre sang happy birthday to our little buddy.  Somehow it has worked out that at least Emily and Sawyer were both able to spend time on his actual birthday at Sawyer's favorite park.  Today we wanted to keep the streak alive.
We arrived at the park just before 10 am, which seemed to be quite a popular time for other Guests as well.  We spent a fair amount of time waiting for parking, security, and to get into the park.  We finally arrived inside Epcot to see the beautiful decorations celebrating the first annual Festival of the Arts that was taking place during January and February.  We enjoyed the beautiful entrance decorations and captured some fun photos that are posted in the slideshow at the end of the post.  
We documented the birthday event well and it was now on to our next stop, the Epcot Character Spot, for our first Fastpass to see Mickey, Goofy and Minnie.  The characters were amazing as always, but my favorite part was when Minnie gave Sawyer an enormous hug.  He got really shy after that.
After we said goodbye to the characters, we had just enough time before our next Fastpass to ride the Nemo ride and say hello to the dolphins.  This is another tradition that Emily and Sawyer share, as the dolphins were always one of Emily's cousin Amy's favorite mammals.  We spent some time admiring them as the swam in circles around the tank.
Next stop on our birthday adventure day was Test Track.  Sawyer has been a huge fan of this attraction ever since he could ride it just over a year ago.  We split up in design teams, Emily and Sawyer vs. Hunter and I.  The boys designed some radical racers and we took them to the track to see who would win.  Turns out that it was a tie.  The boys had a great time reaching top speed on the outside portion of the track. 
Since the boys were just in the mood for chicken tenders, Emily and I agreed that Mexico would be the perfect place for all of us to get something delicious to eat.  We grabbed some food from the quick serve location and brought it inside, possibly eating at the same table where we had lunch the prior year on Sawyer's birthday.  Since it was a bit windy and chilly, the indoor dining was a nice break from the elements. 
After lunch we took a ride on one of Sawyer's favorites, the boat ride in Mexico before heading outside to watch the Mariachi Cobre trio that performed just outside of the merchandise shop.  Our day of traditions had now been fully complete.  Emily's parents were planning to come over for dinner, gifts, and dessert, so we said our goodbyes to Epcot and headed to the car.  
Back to the House for Sawyer's Birthday Dinner and Gifts
On the way home it was clear that Sawyer was exhausted because he did something that he rarely does, fall asleep in the car.  This gave us the opportunity to pick up some balloons and his cake from Publix on the way back to the house.  When we arrived home, he was still sleeping so we were able to unpack all of our luggage and get the rest of the house set up for his birthday party.  Emily found a bunch of Muppets decorations which, along with the balloons and cake, made for a really great Muppet birthday (even if he was still having flashbacks about Pepe's door).
The gift that we were most excited to give to Sawyer was charging in the garage, waiting for us when we got home thanks to an assist from PopPa Colonel.  We got Sawyer a Batman dune racer with two seats so that he and his brother could cruise around the neighborhood.  When Sawyer finally woke up from his car nap, we all went out to show him the surprise.  He loved it!  Sawyer and Hunter immediately hopped in the buggy and took it for a spin around the neighborhood.  I wish they had these when I was a kid!
Emily's parents arrived to the house, and we caught up for a bit sharing our experiences from the cruise.  They continued to chat, and I headed out to get the delicious birthday dinner of McDonald's for the boys and Nona Blue for the grown ups.  We weren't quite out of vacation mode and ready to cook again!
After dinner Sawyer tore into his gifts with excitement over his new Legos and Power Rangers weapons.  It was fun watching his reactions to all the gifts he received from near and far. Following presents we enjoyed the amazing ice cream cake that Carrie at Publix made.
Sawyer got to enjoy his toys for a bit longer until it was finally time for all of us to call it a day.  It was an amazing four days with the family!  We are so grateful we get to spend these special occasions with our little buddies as they are growing up so fast.  Happy birthday, Sawyer… we love you so much!
Sawyer's 5th Birthday Photo Slideshow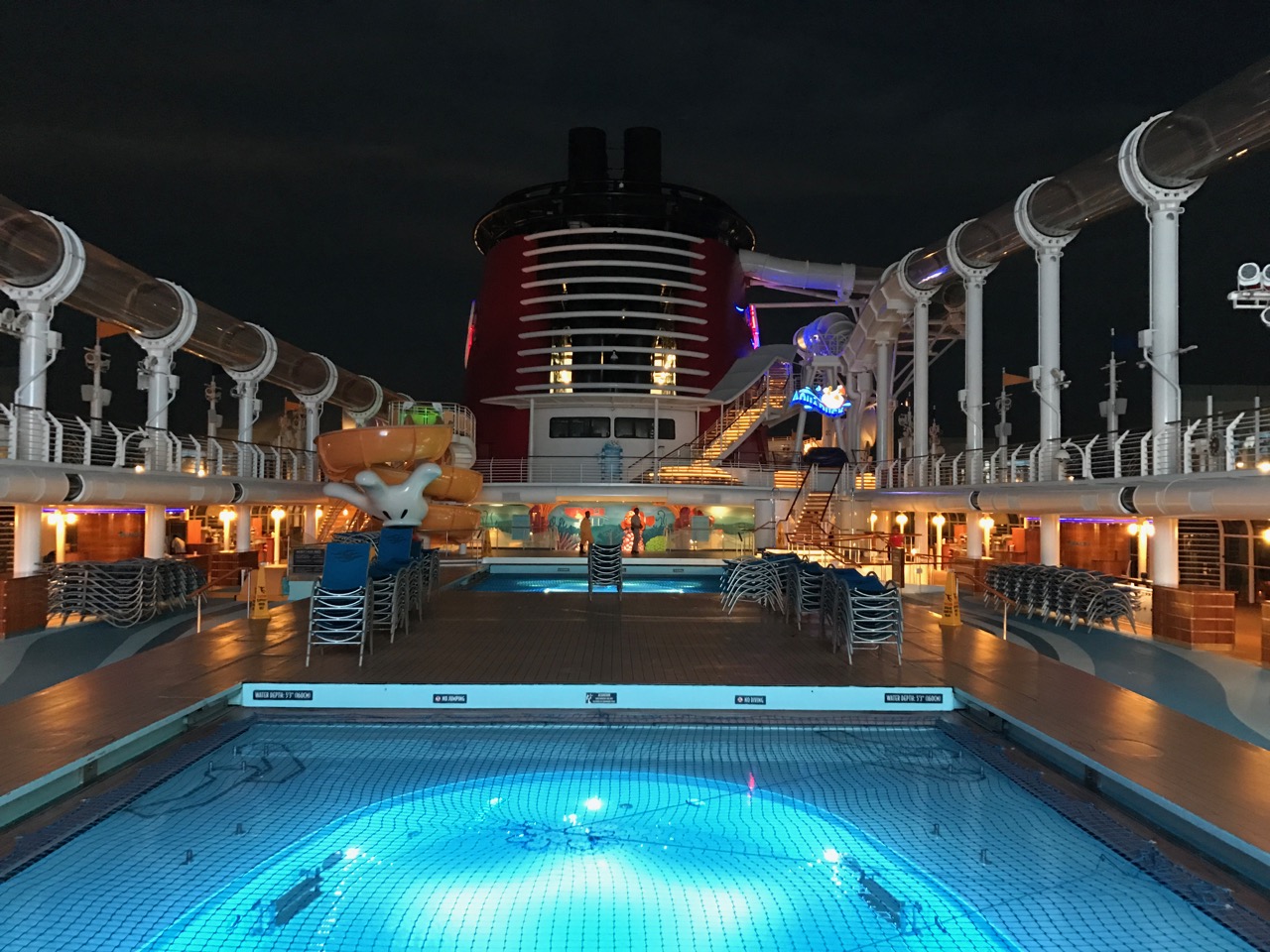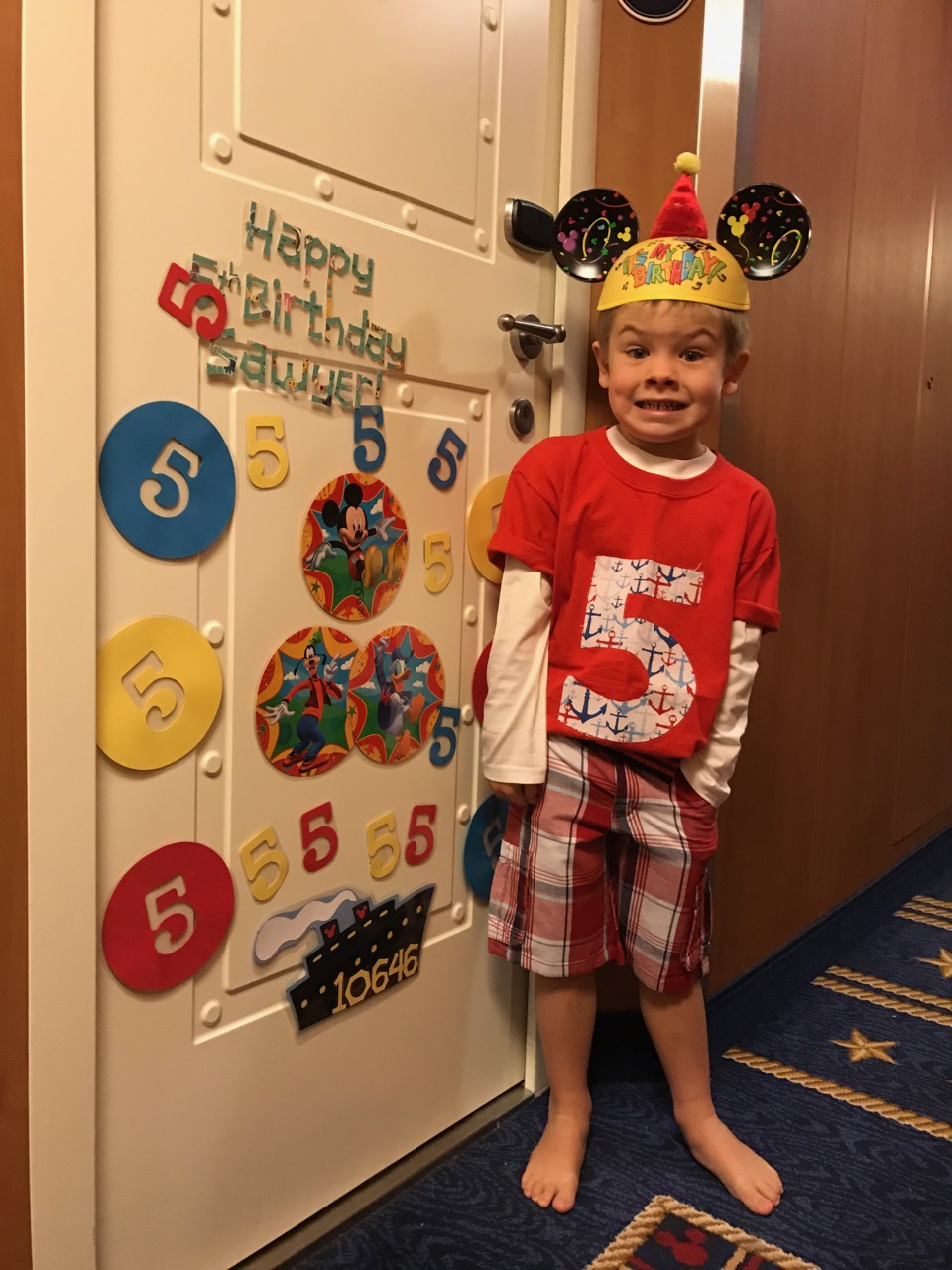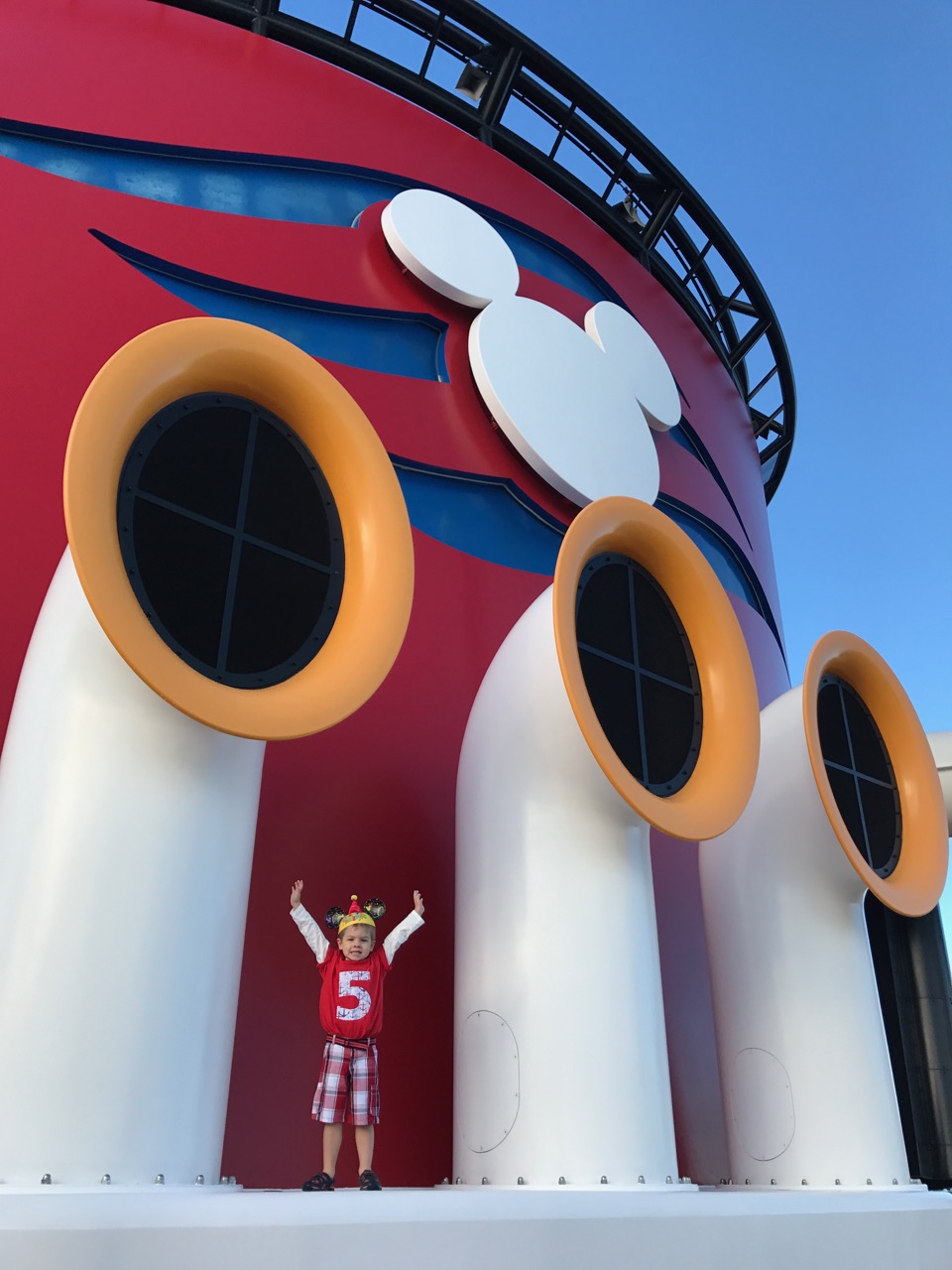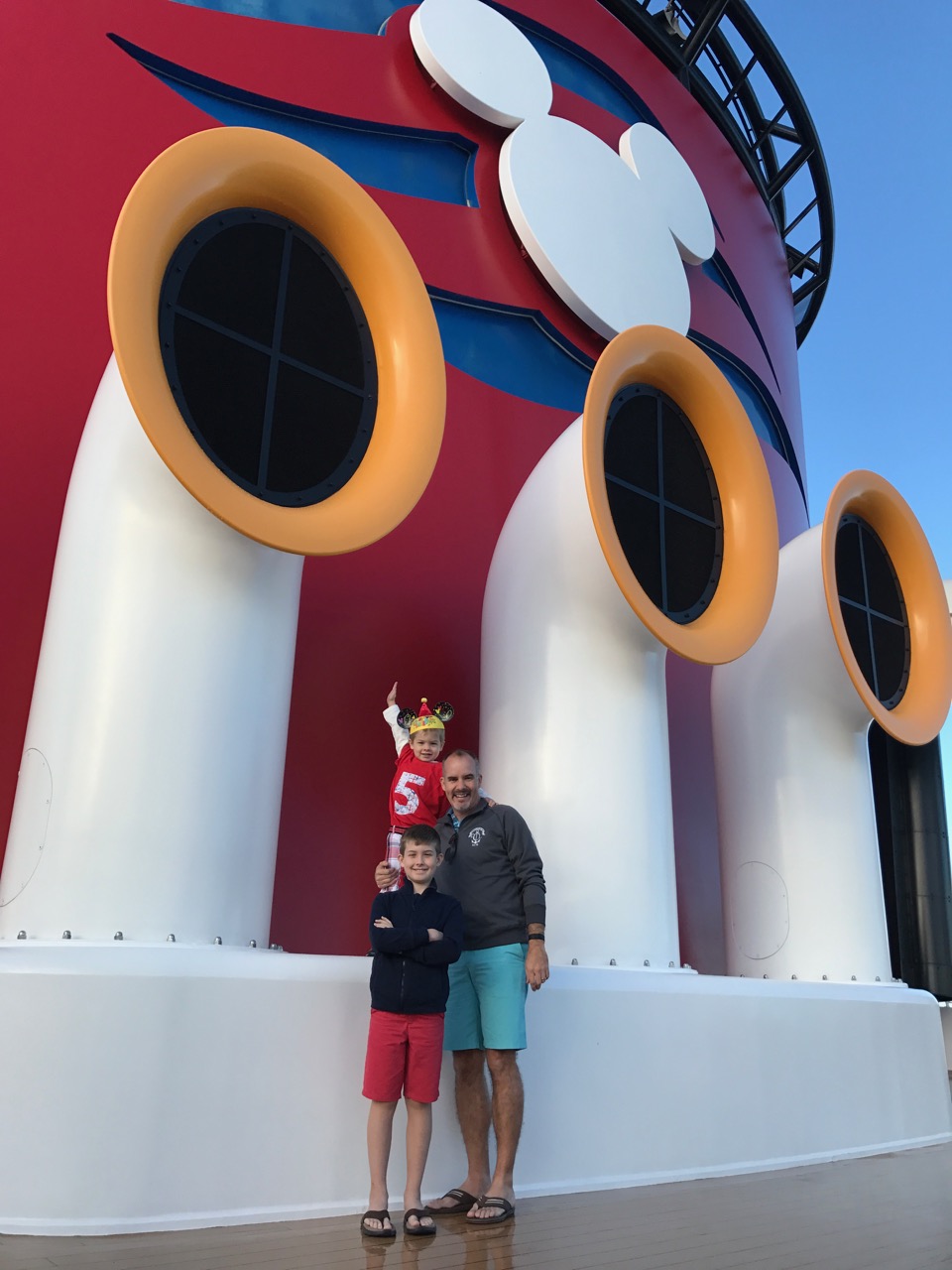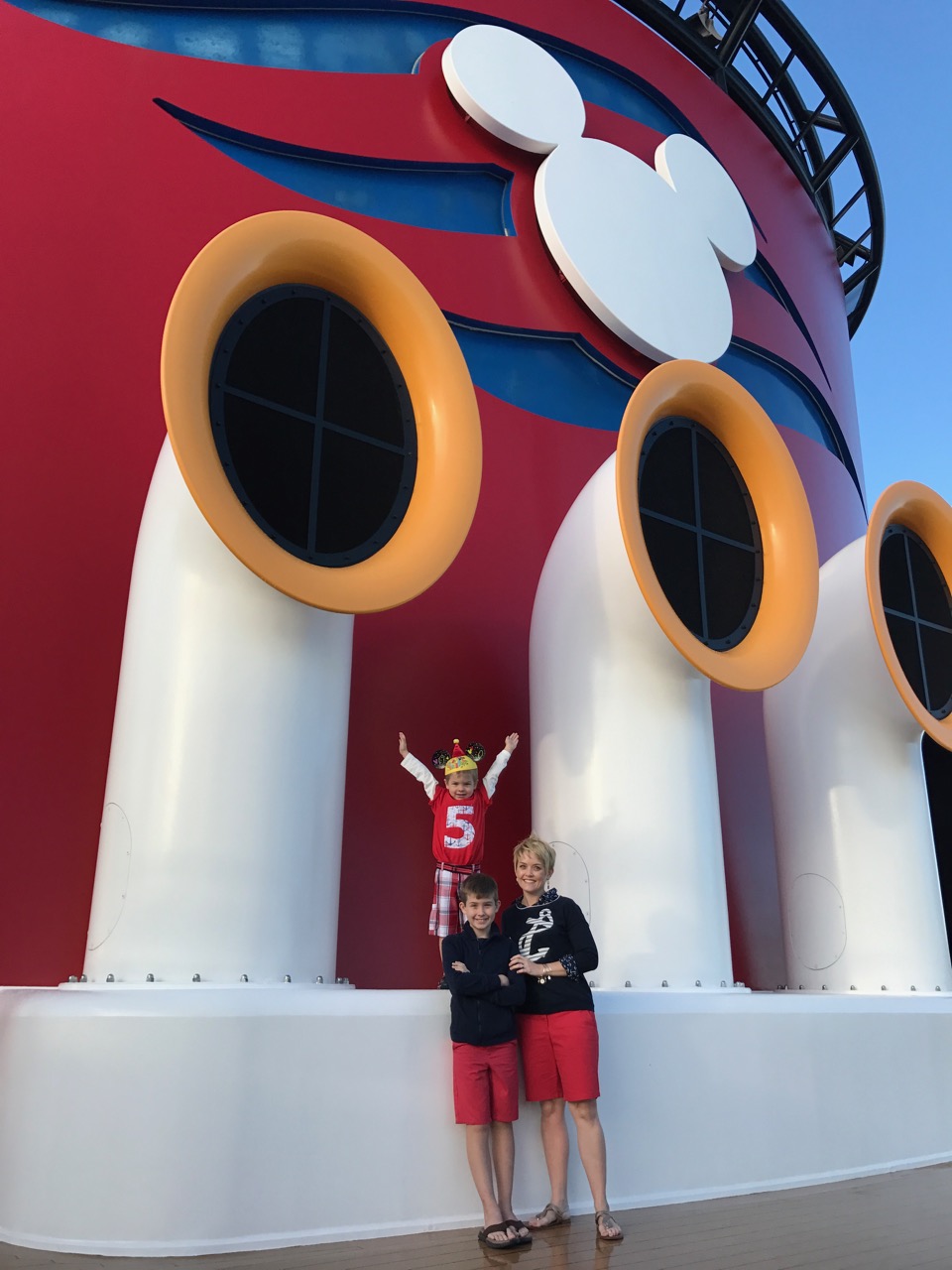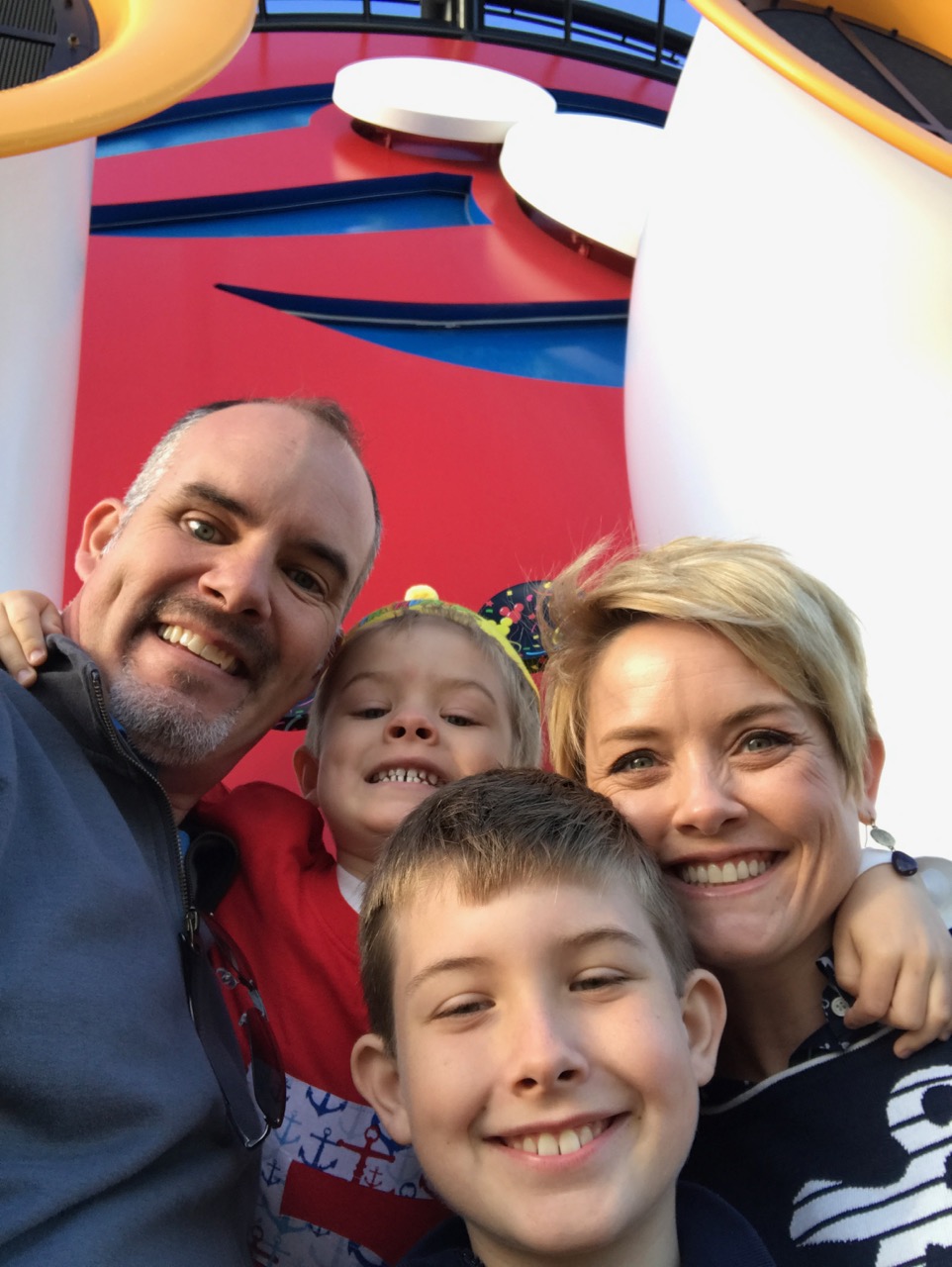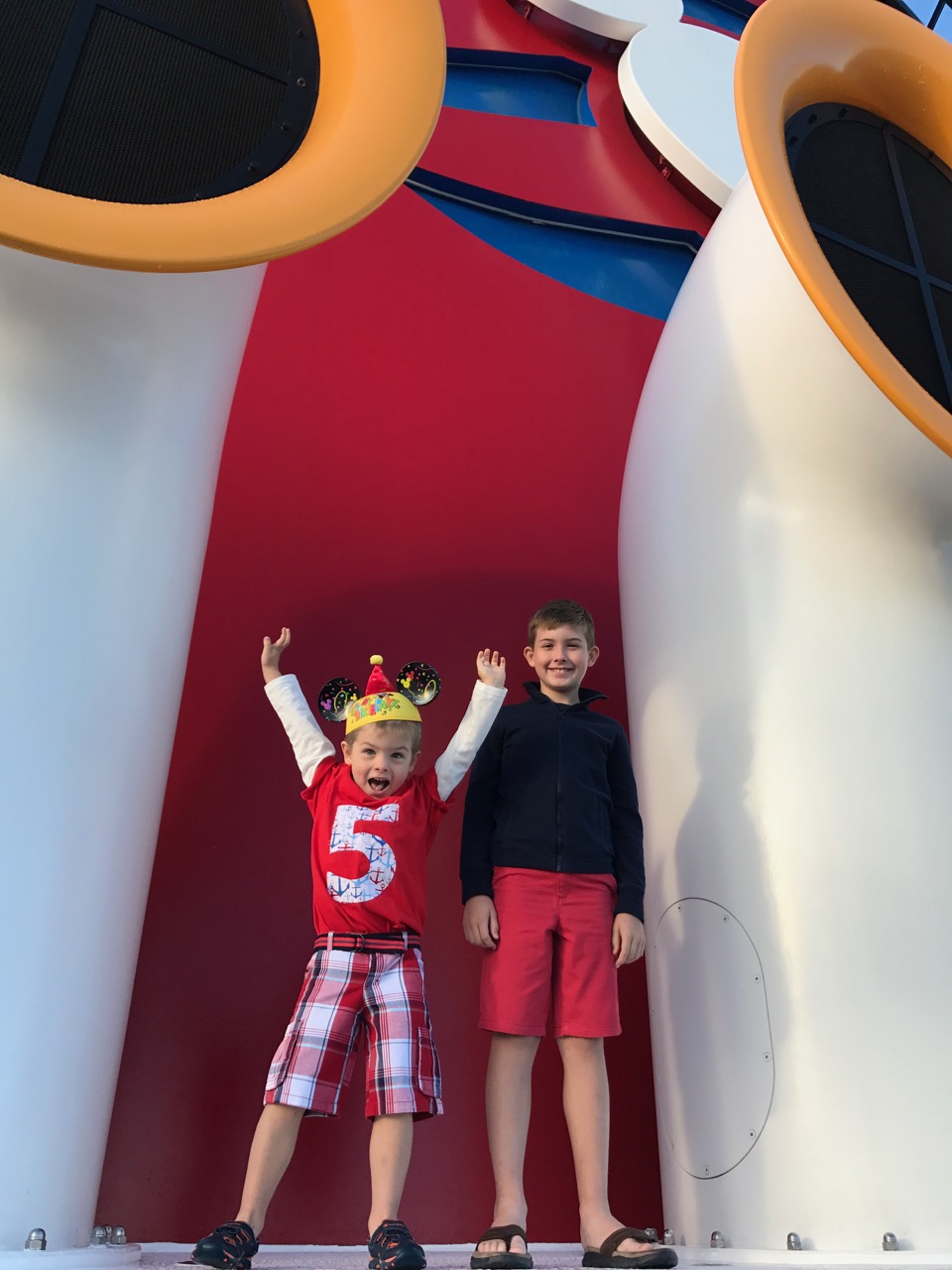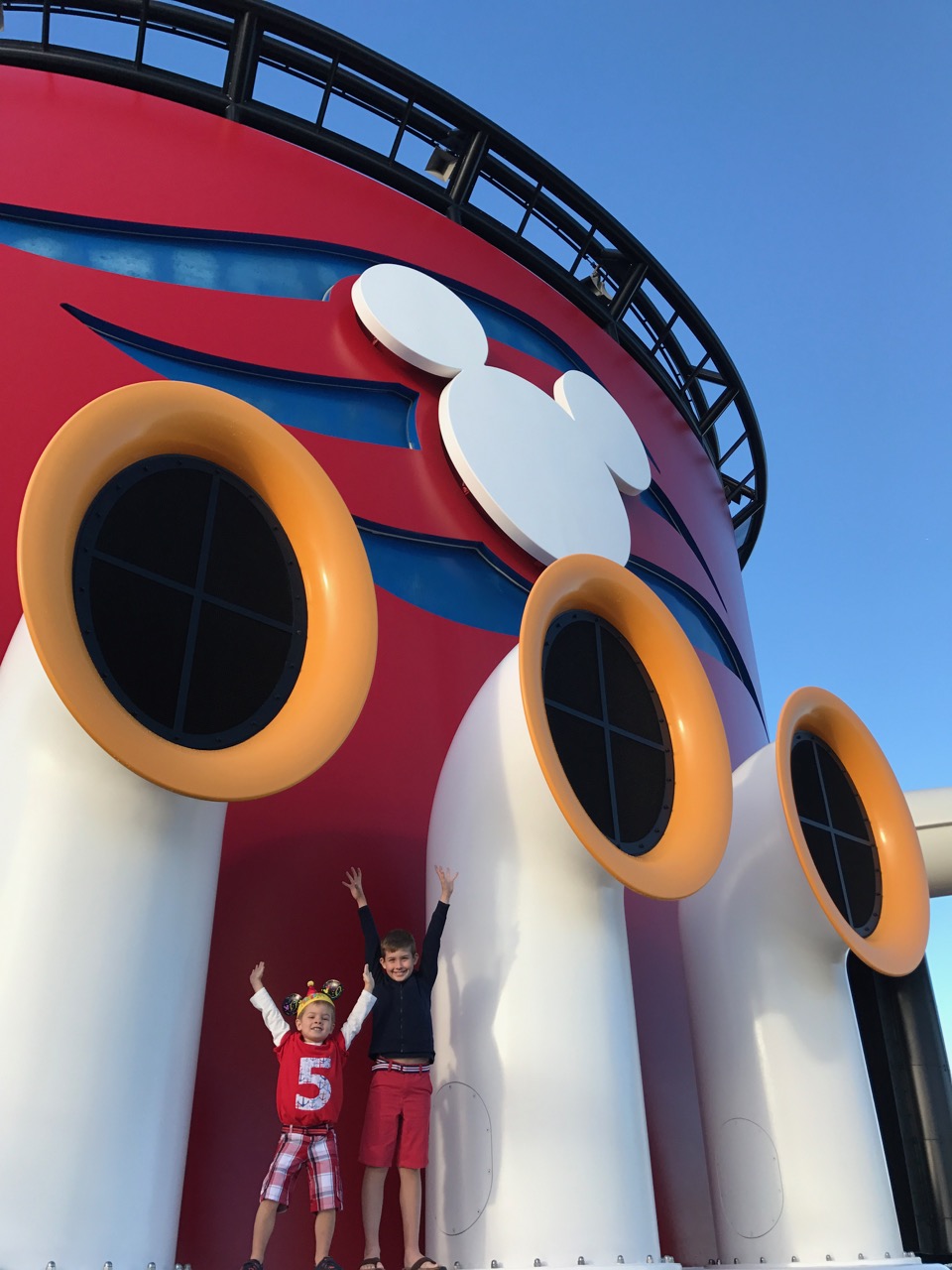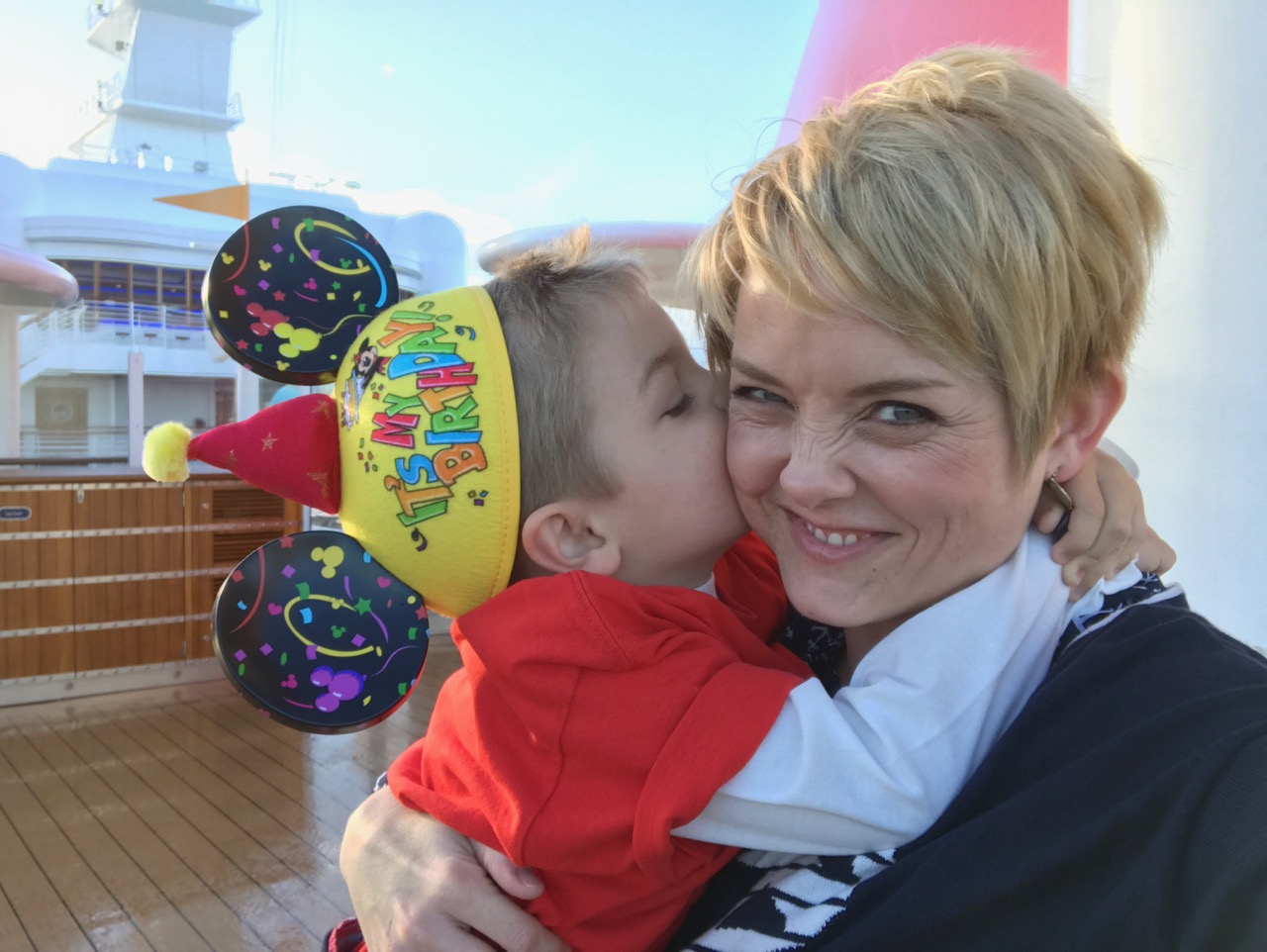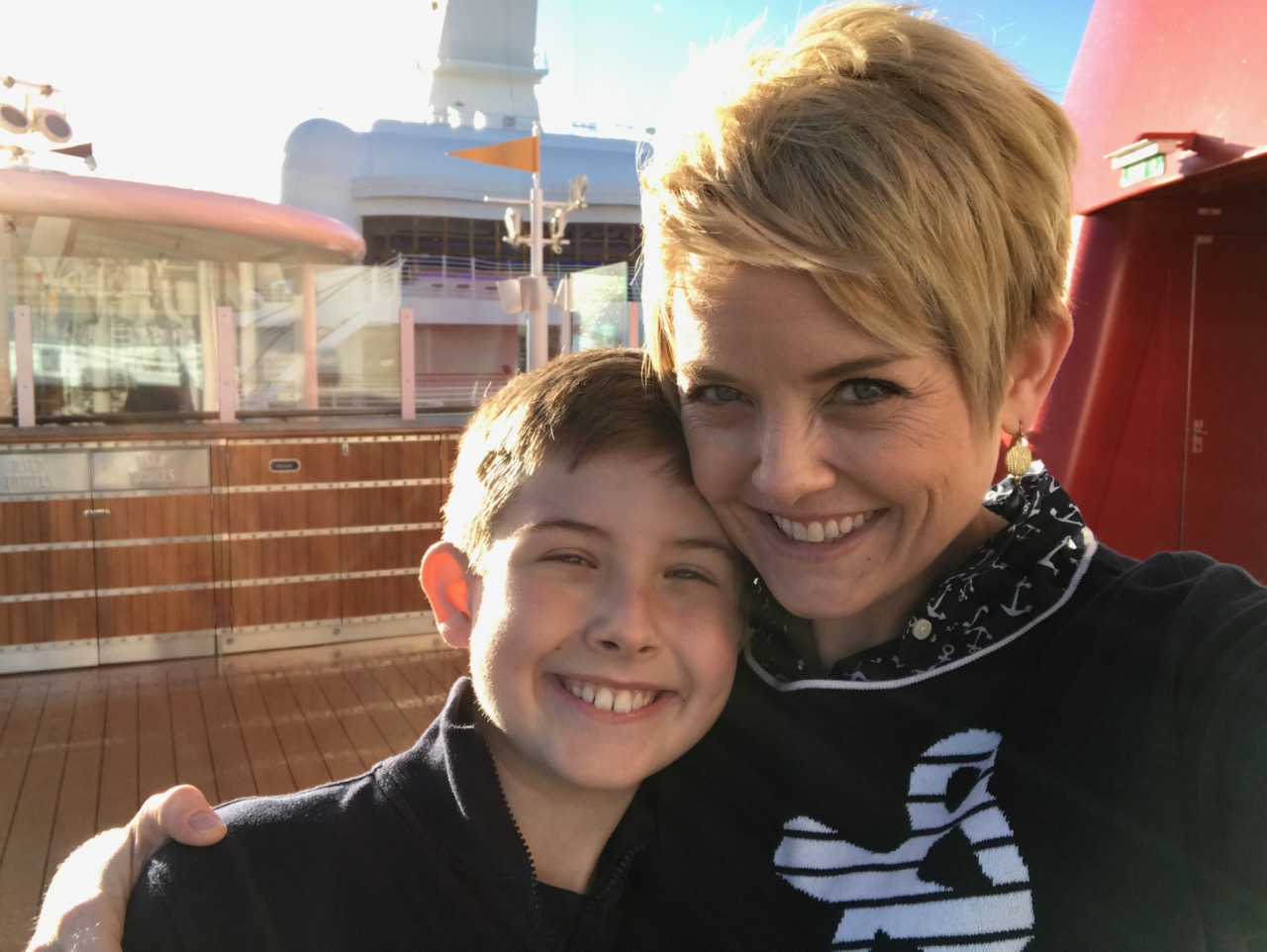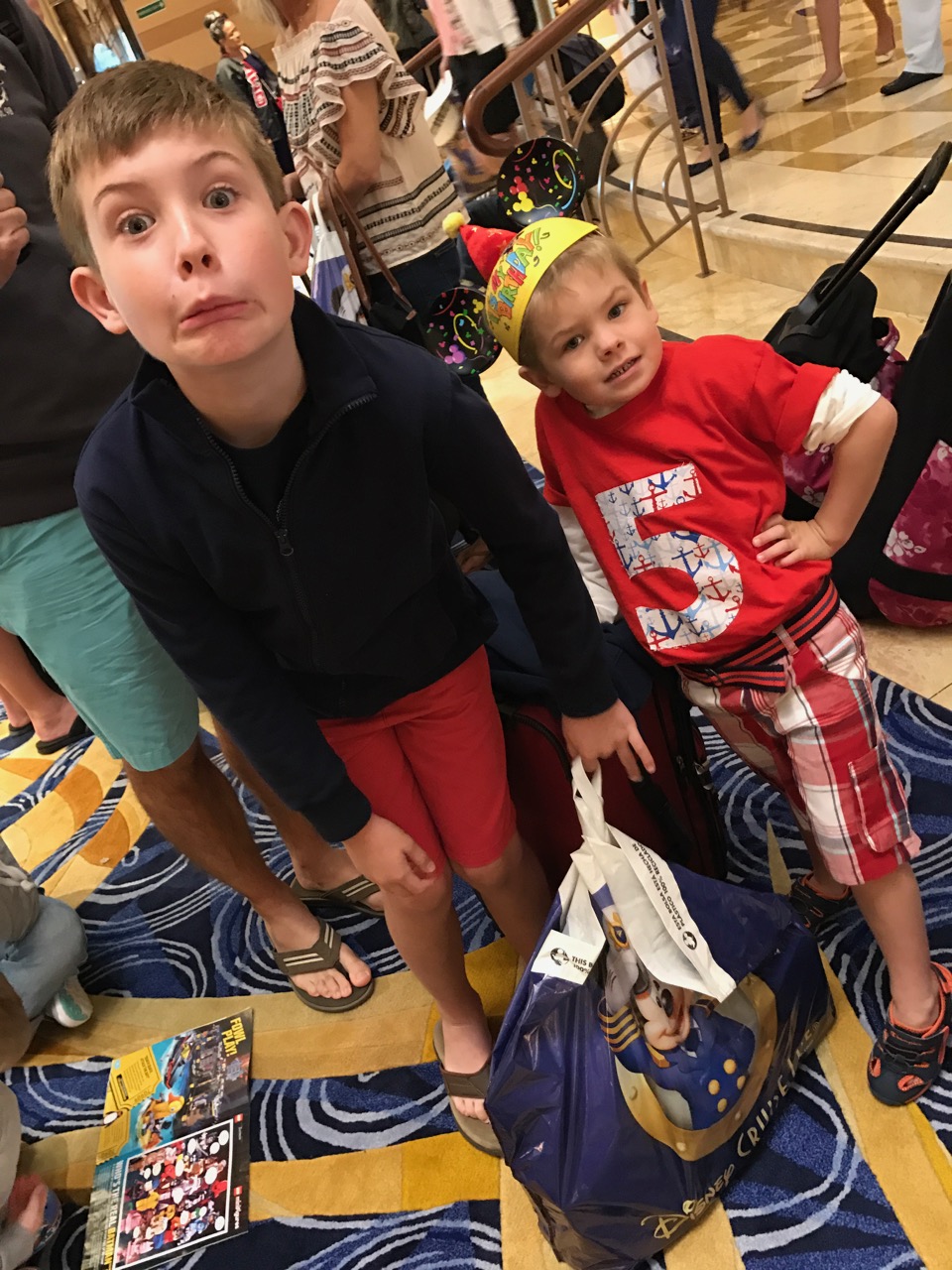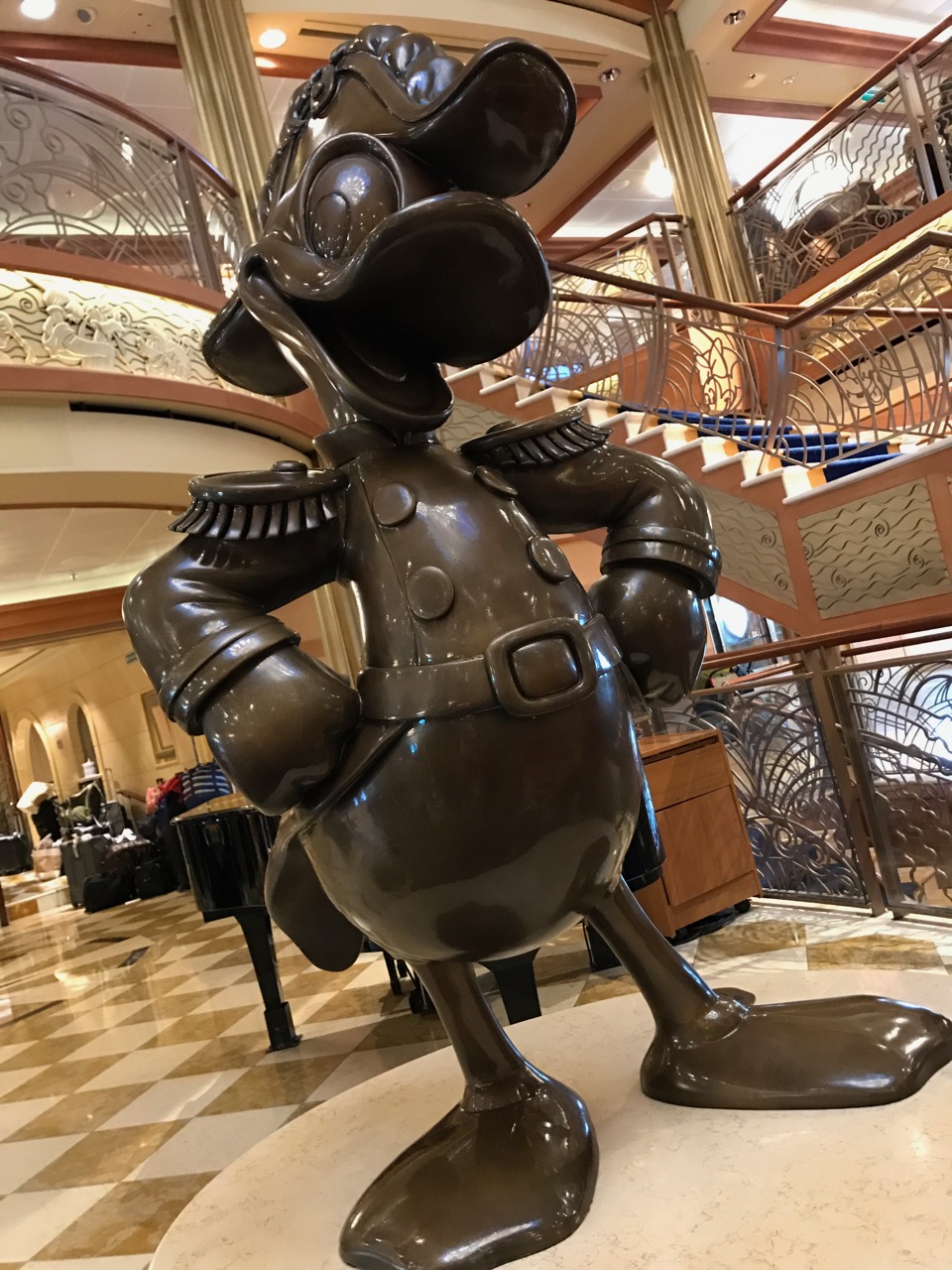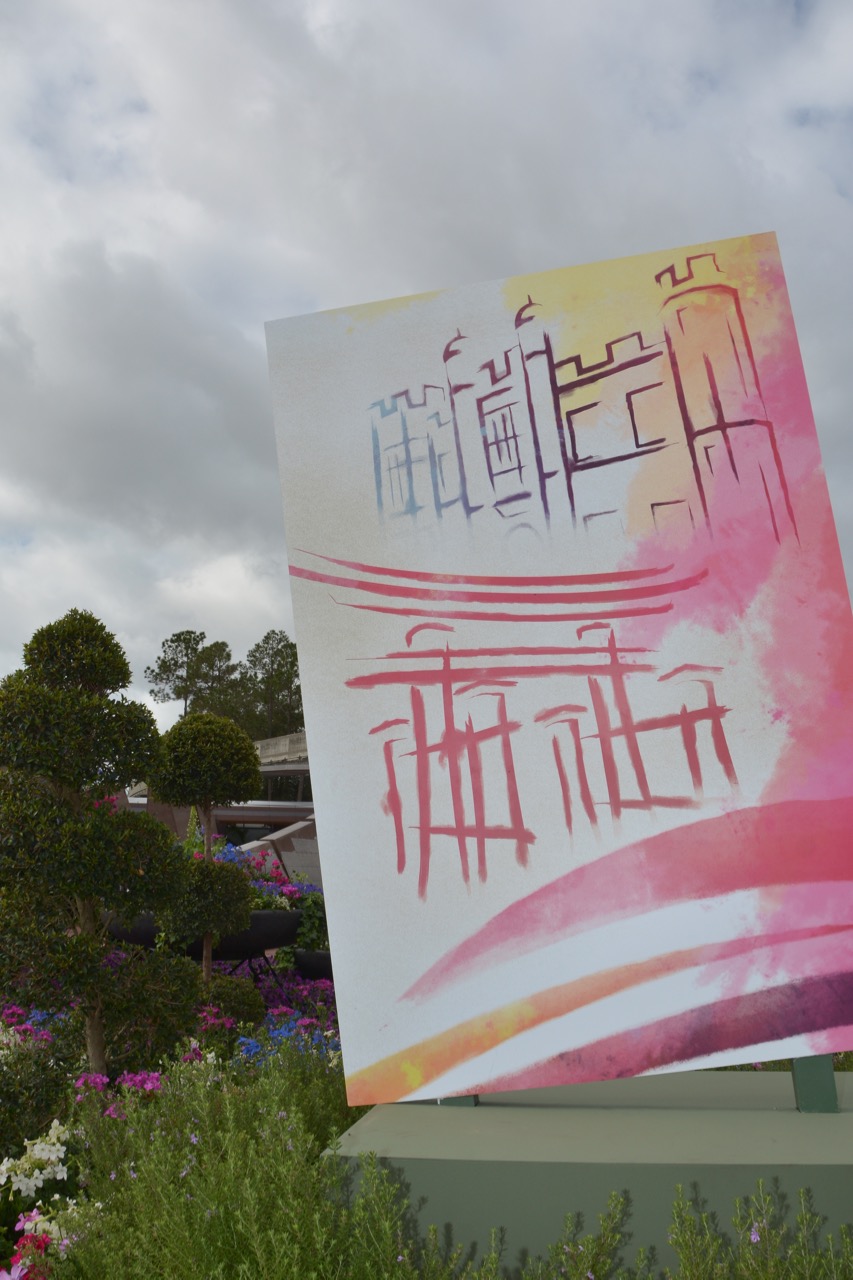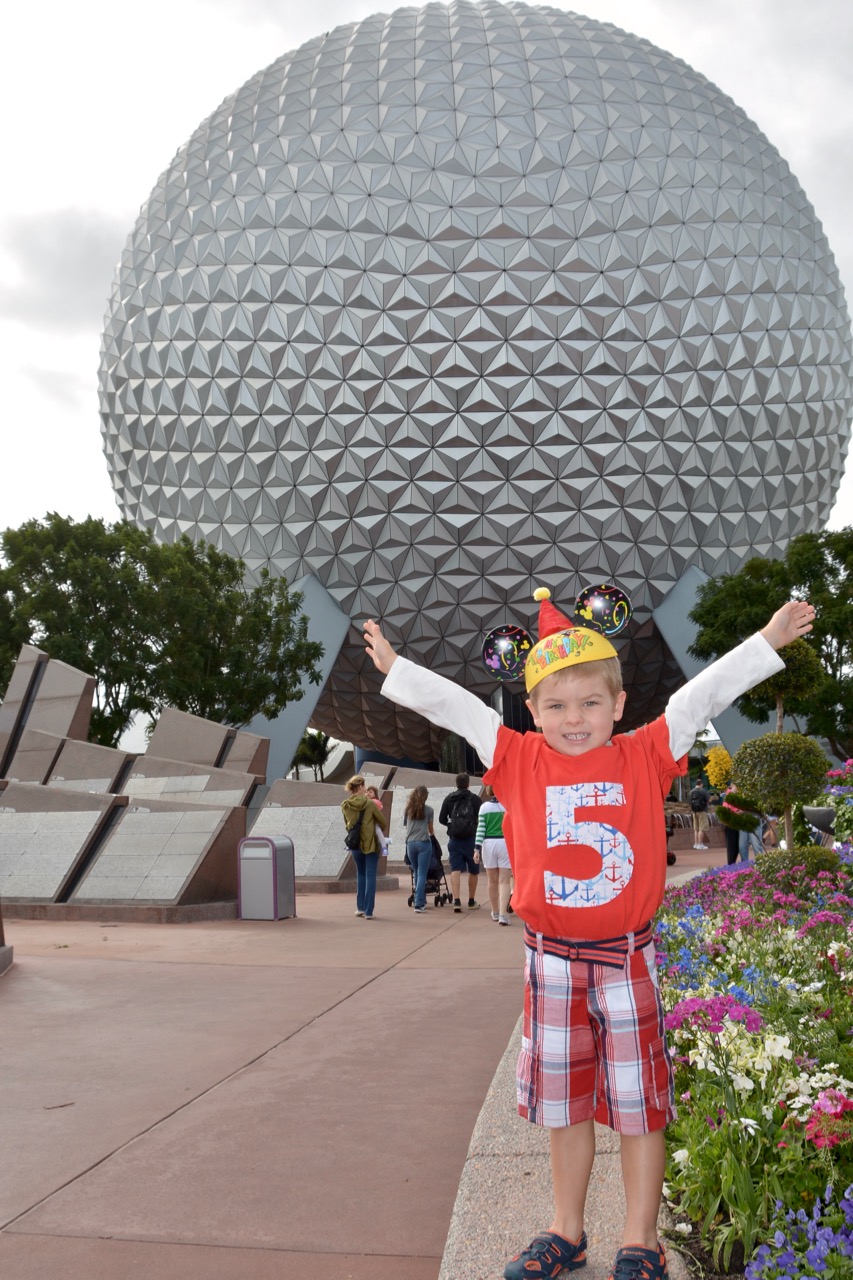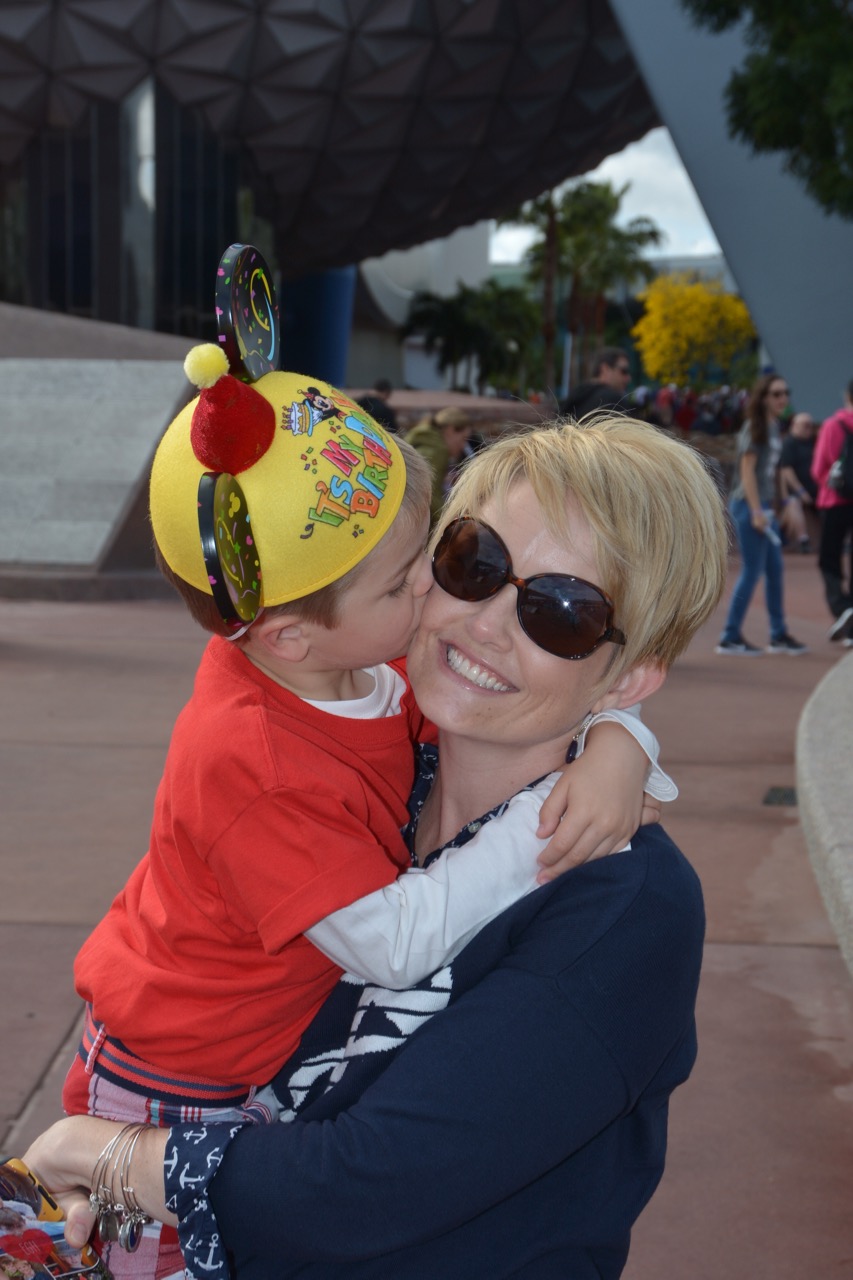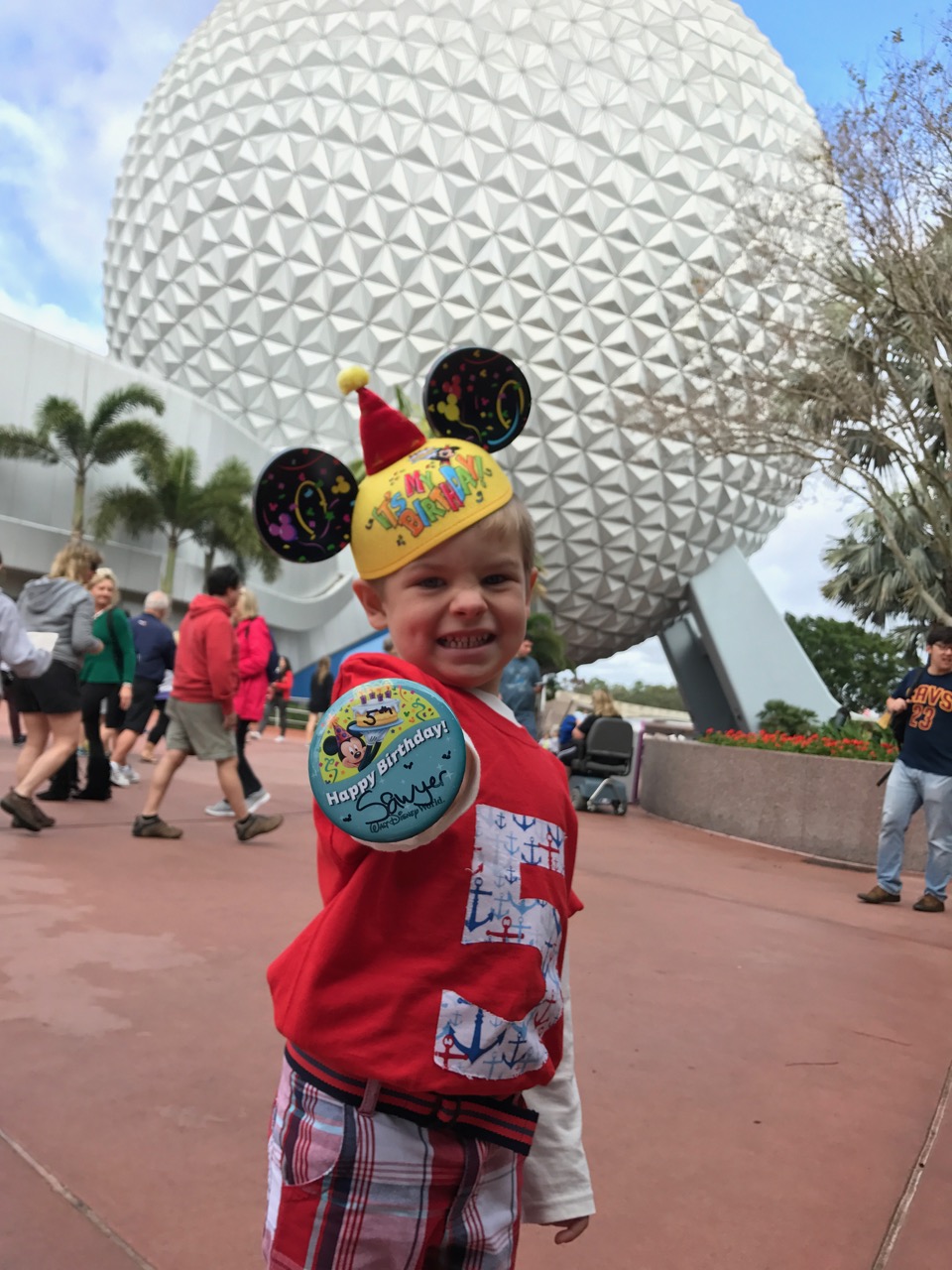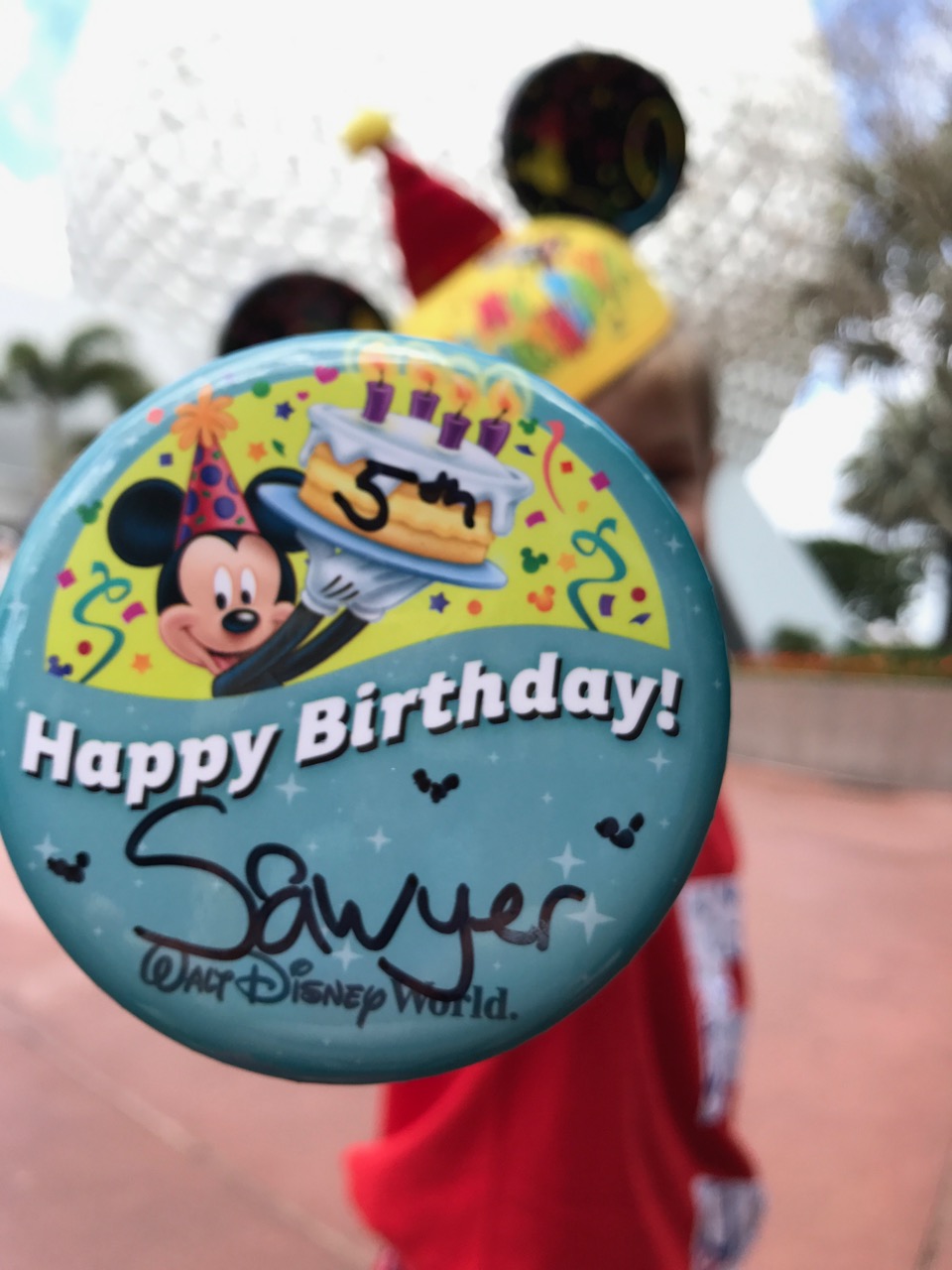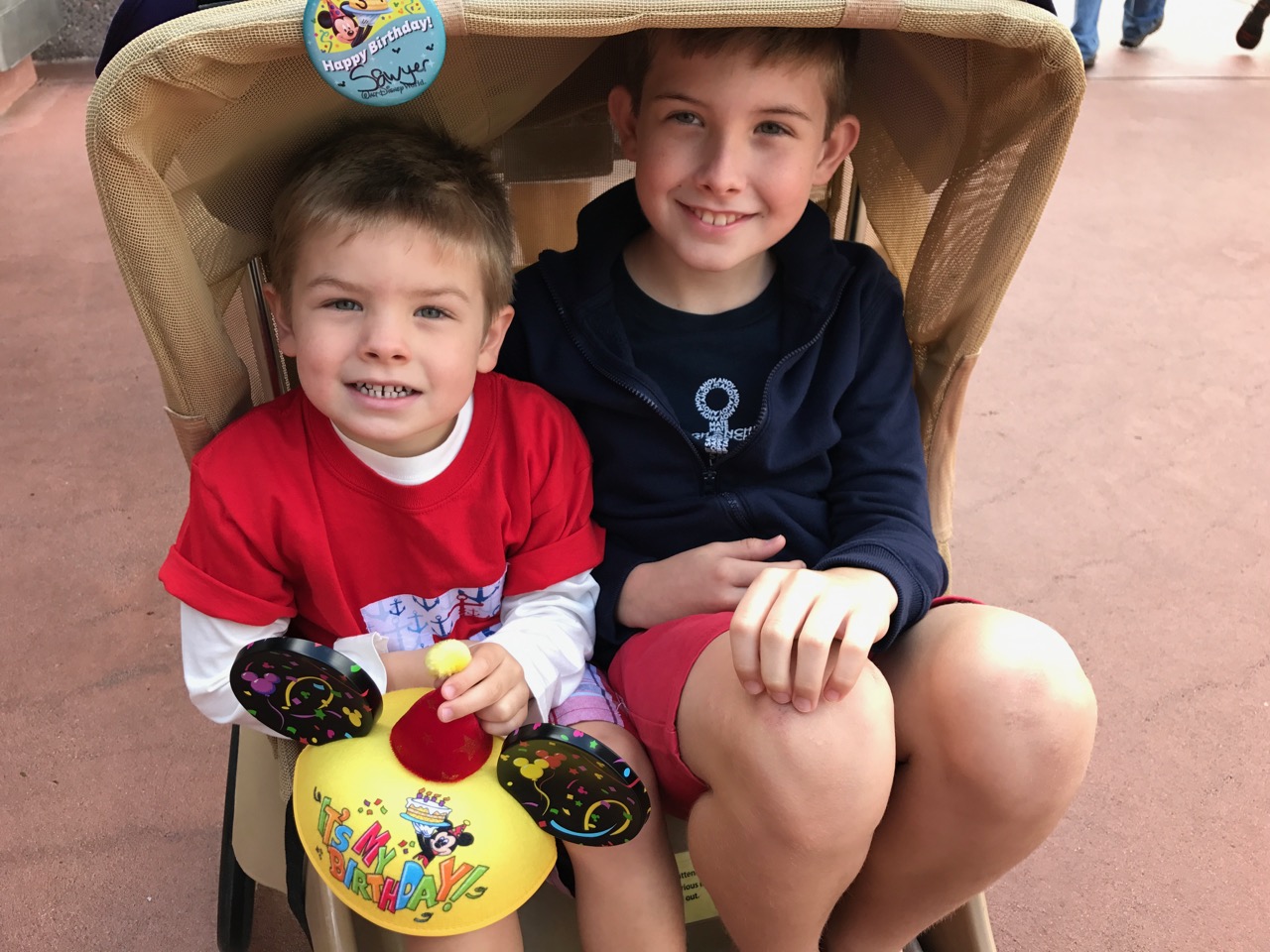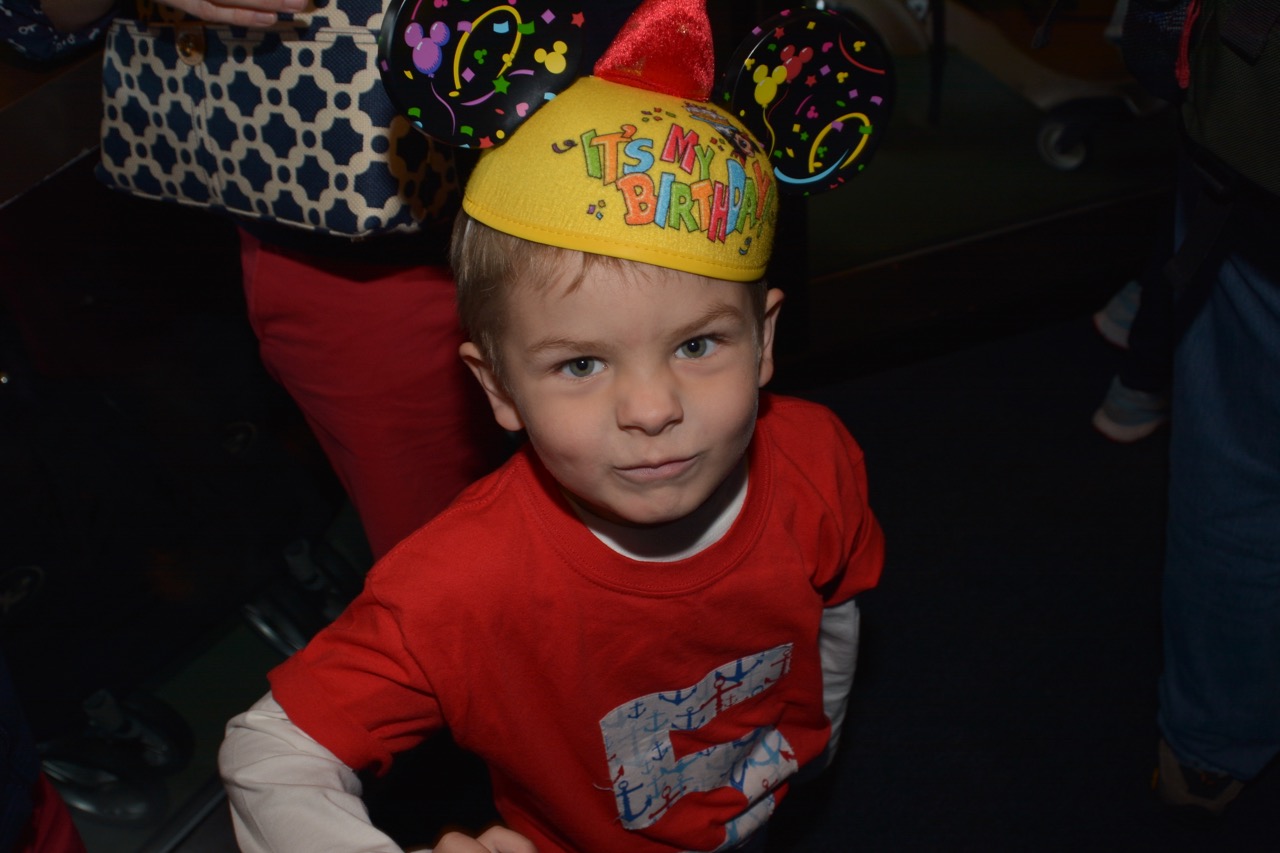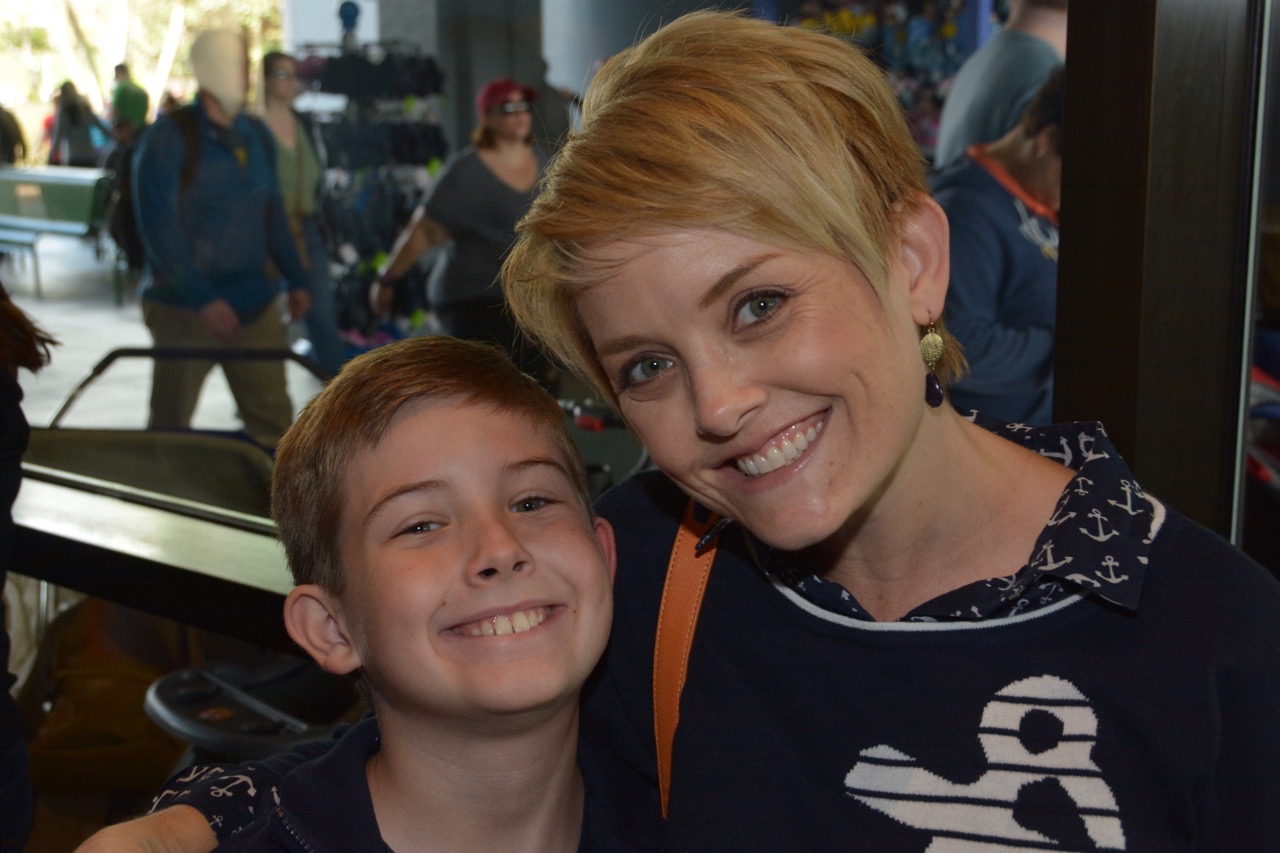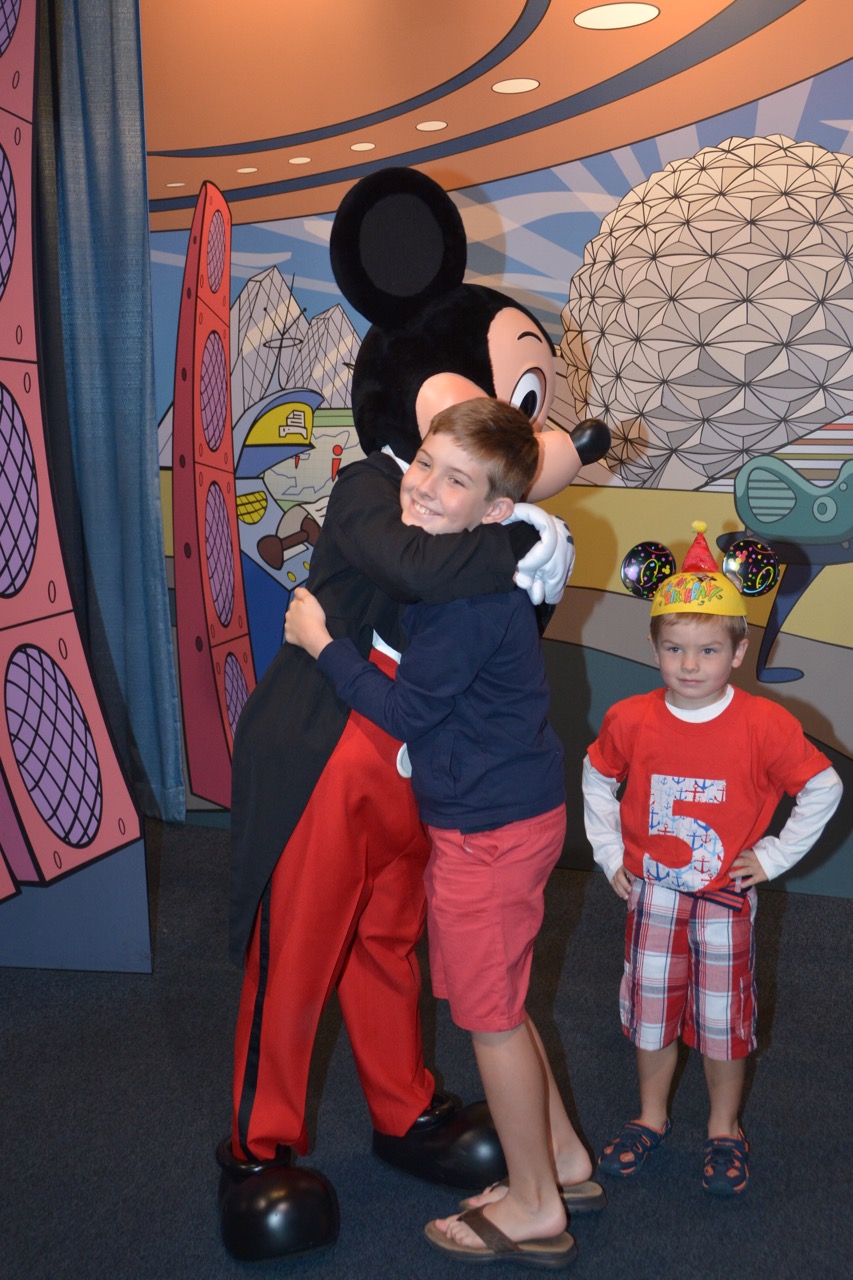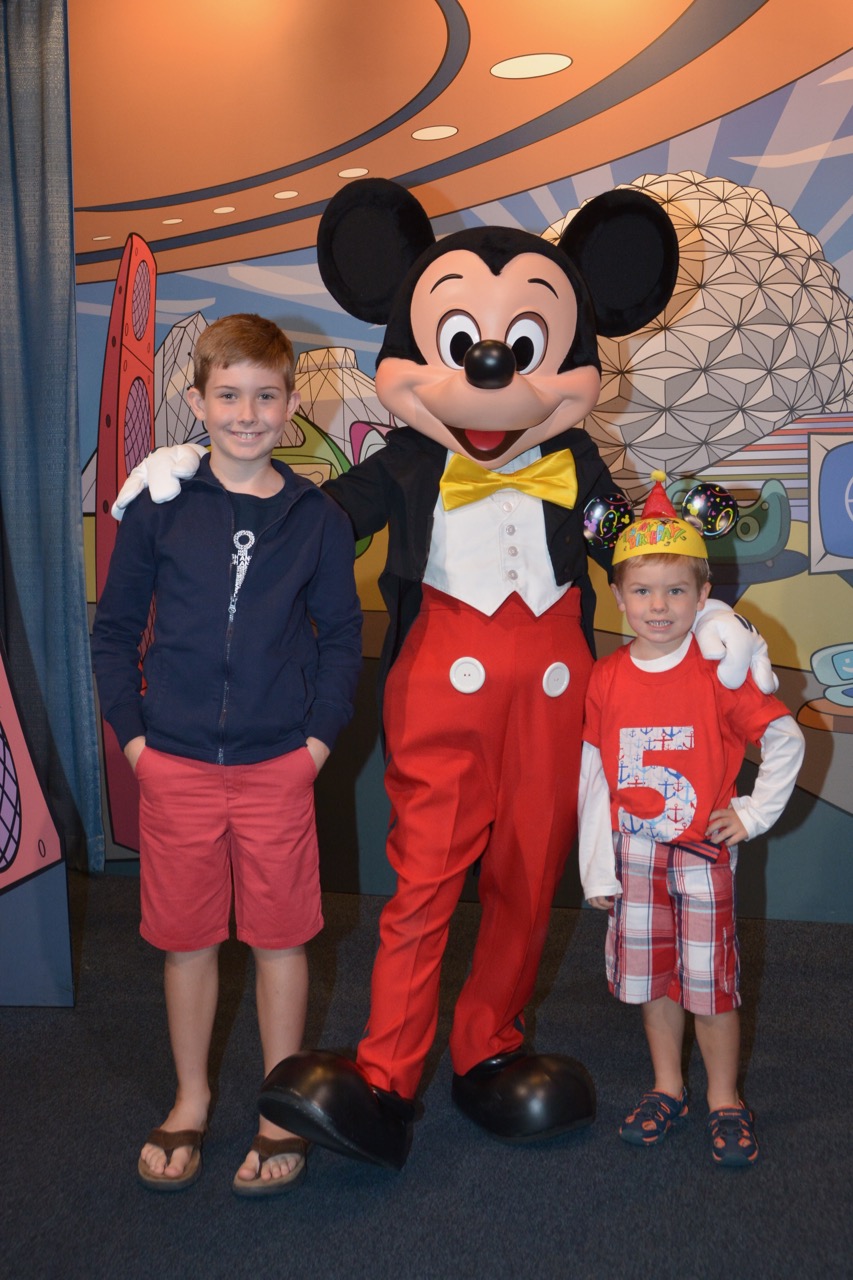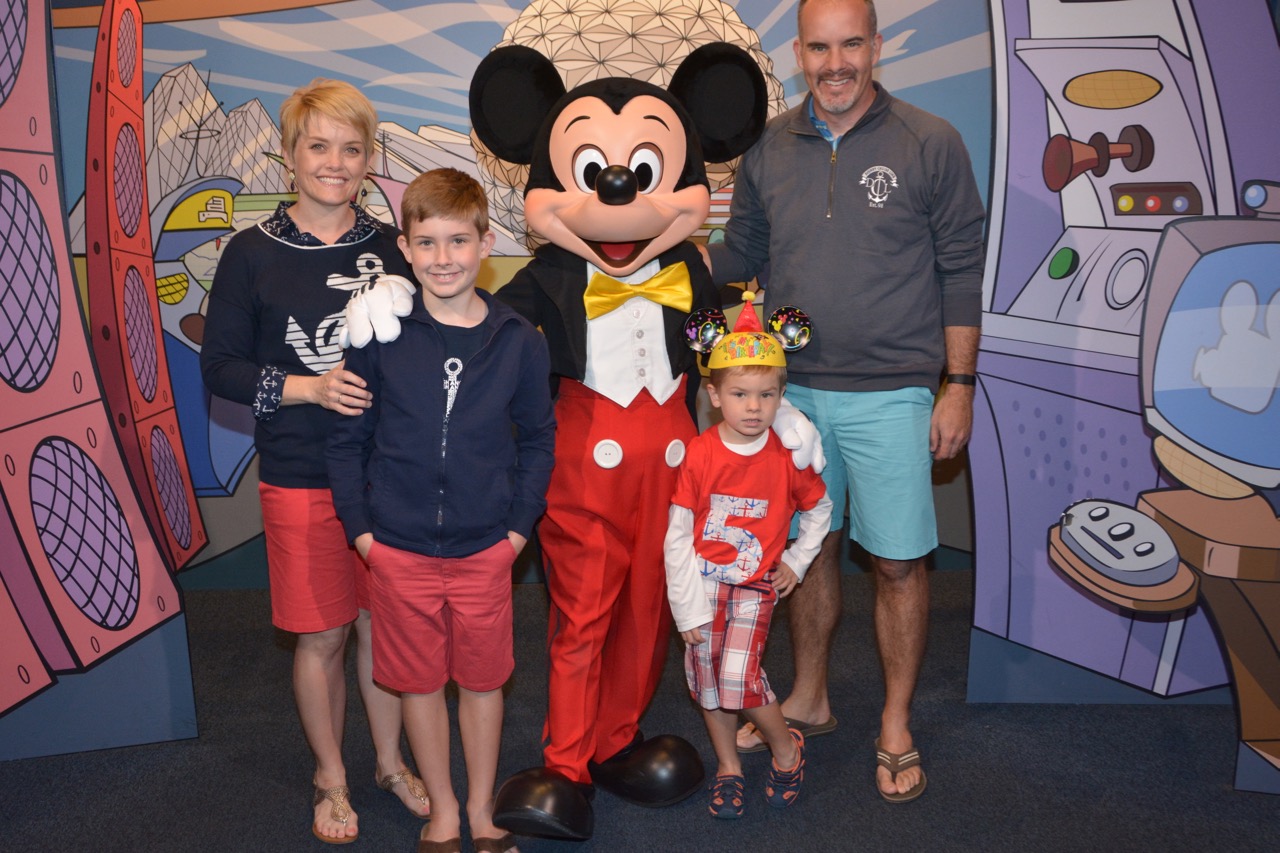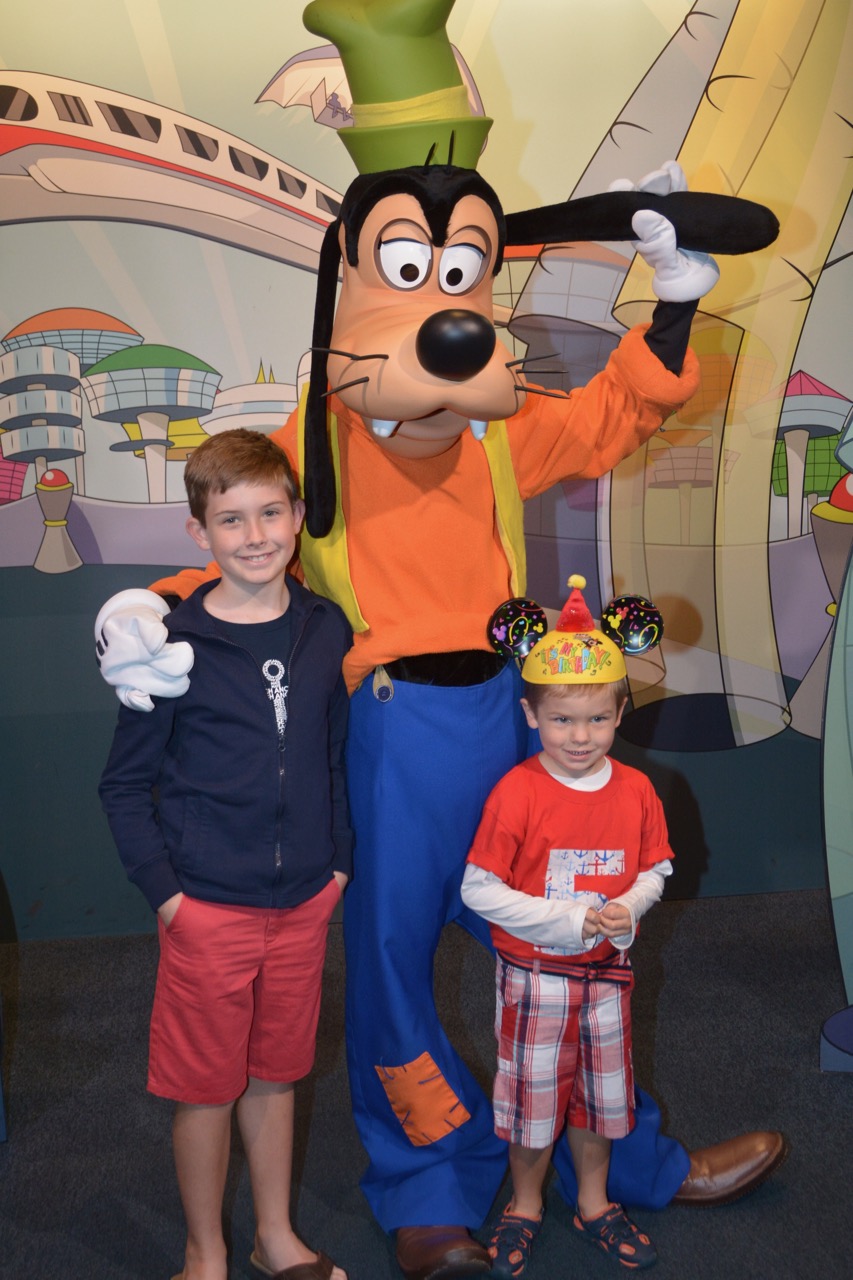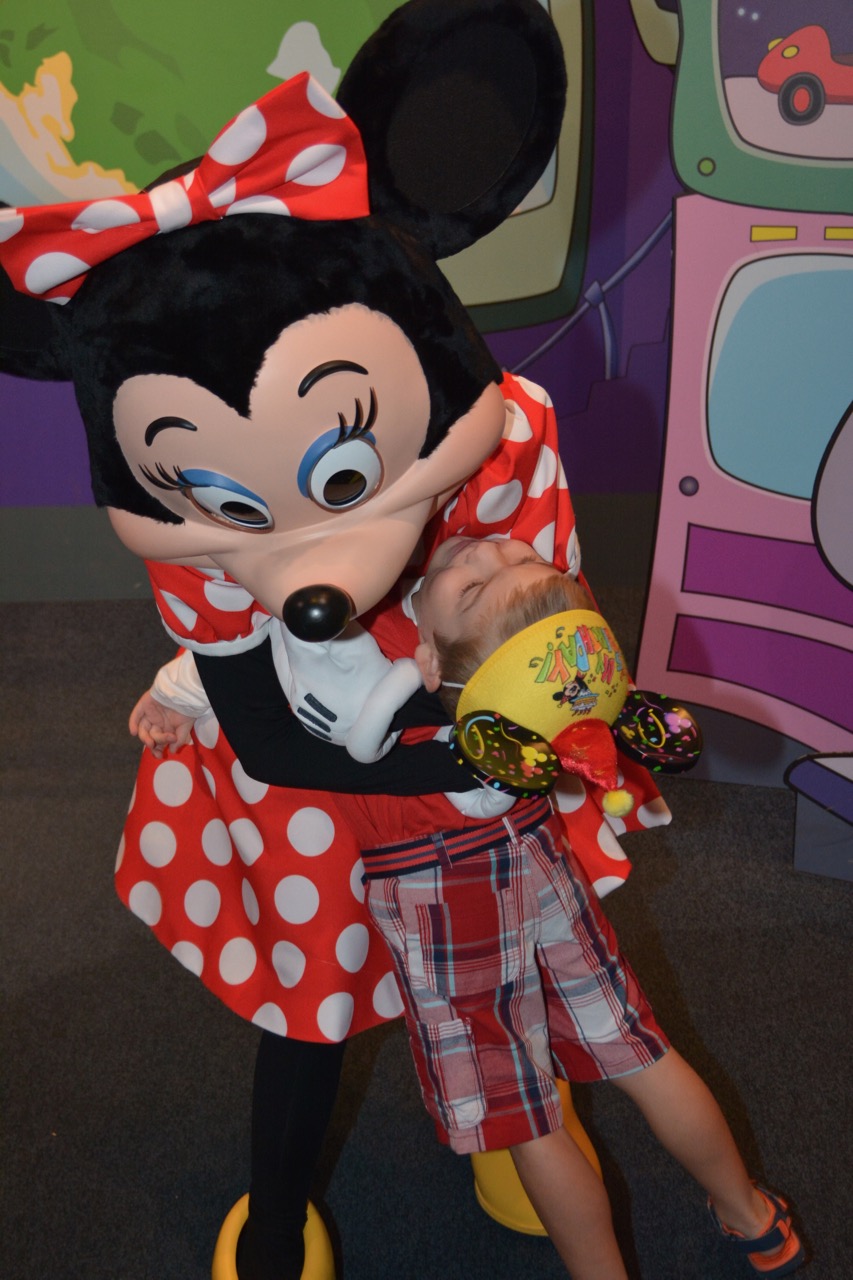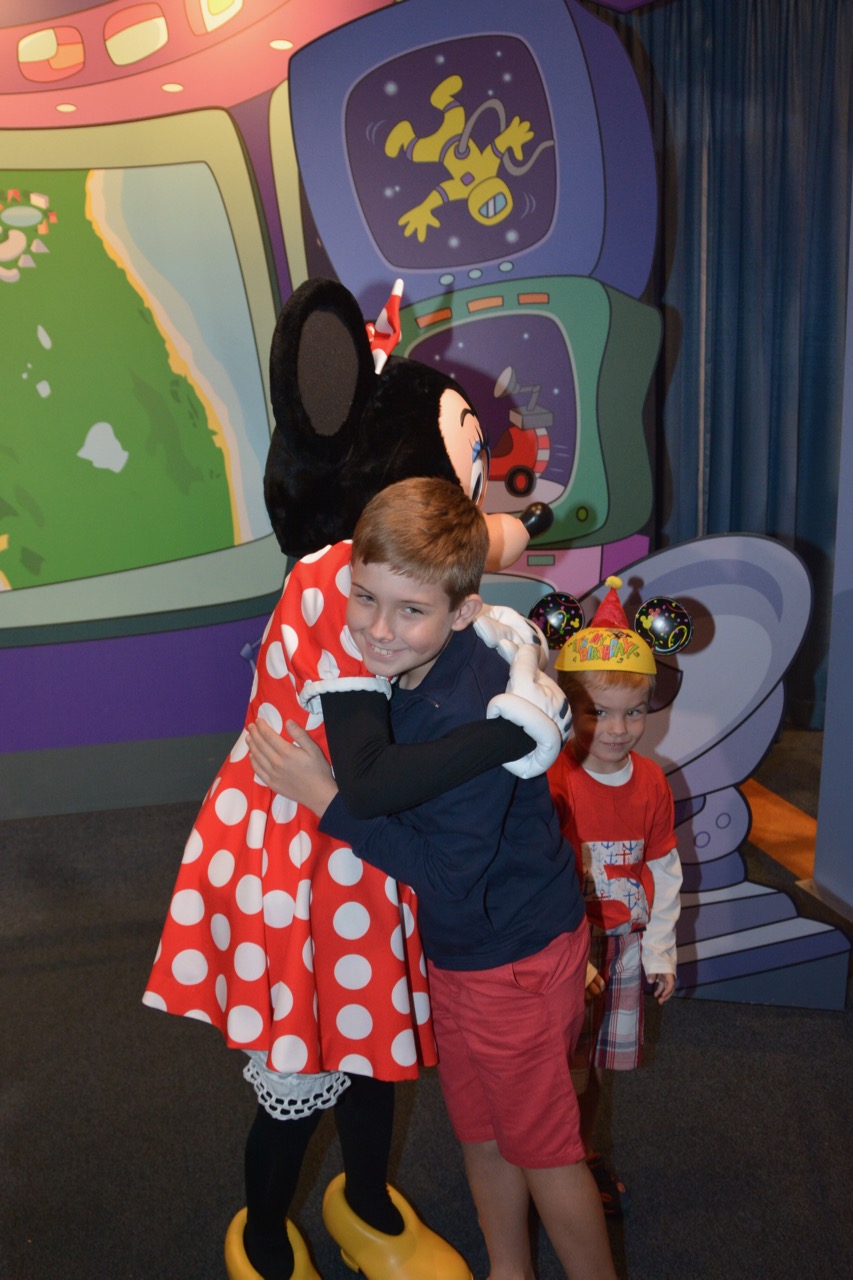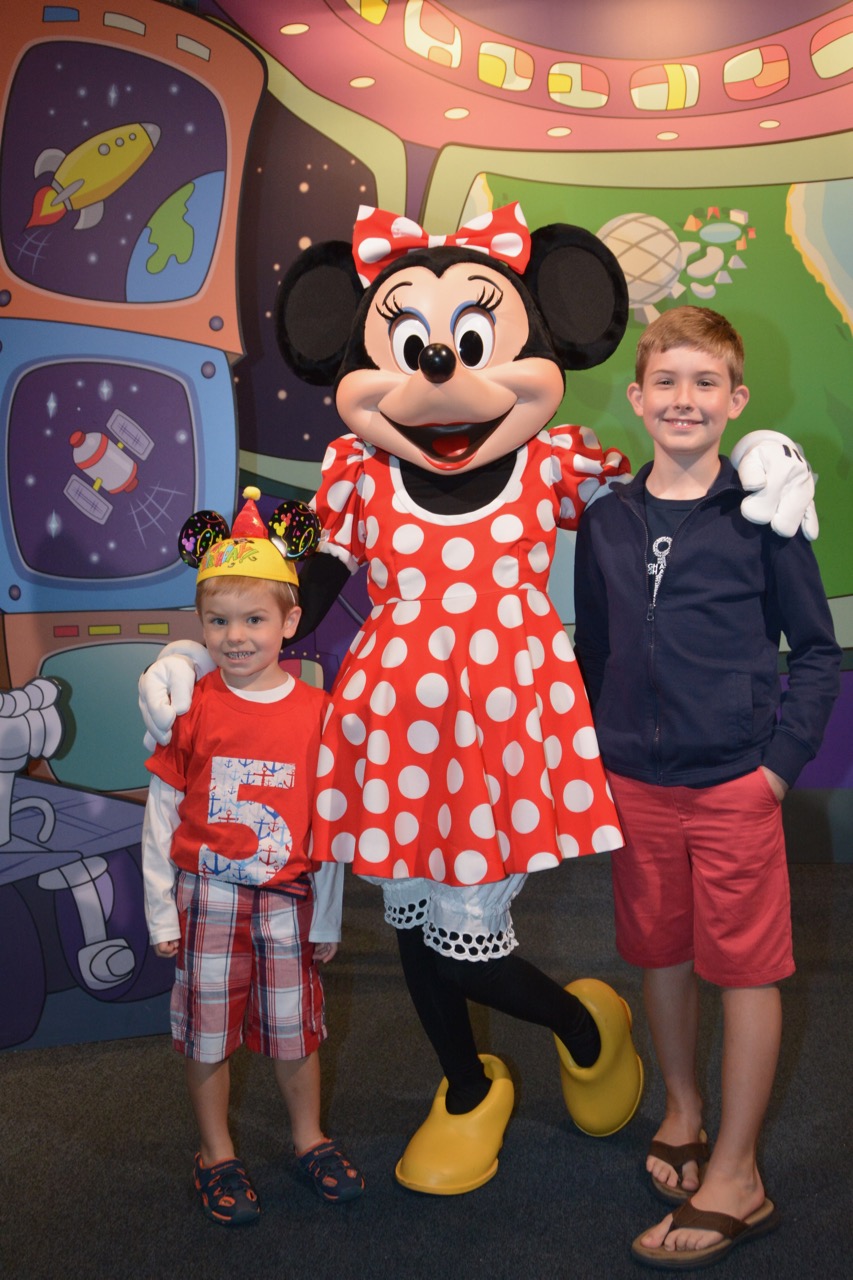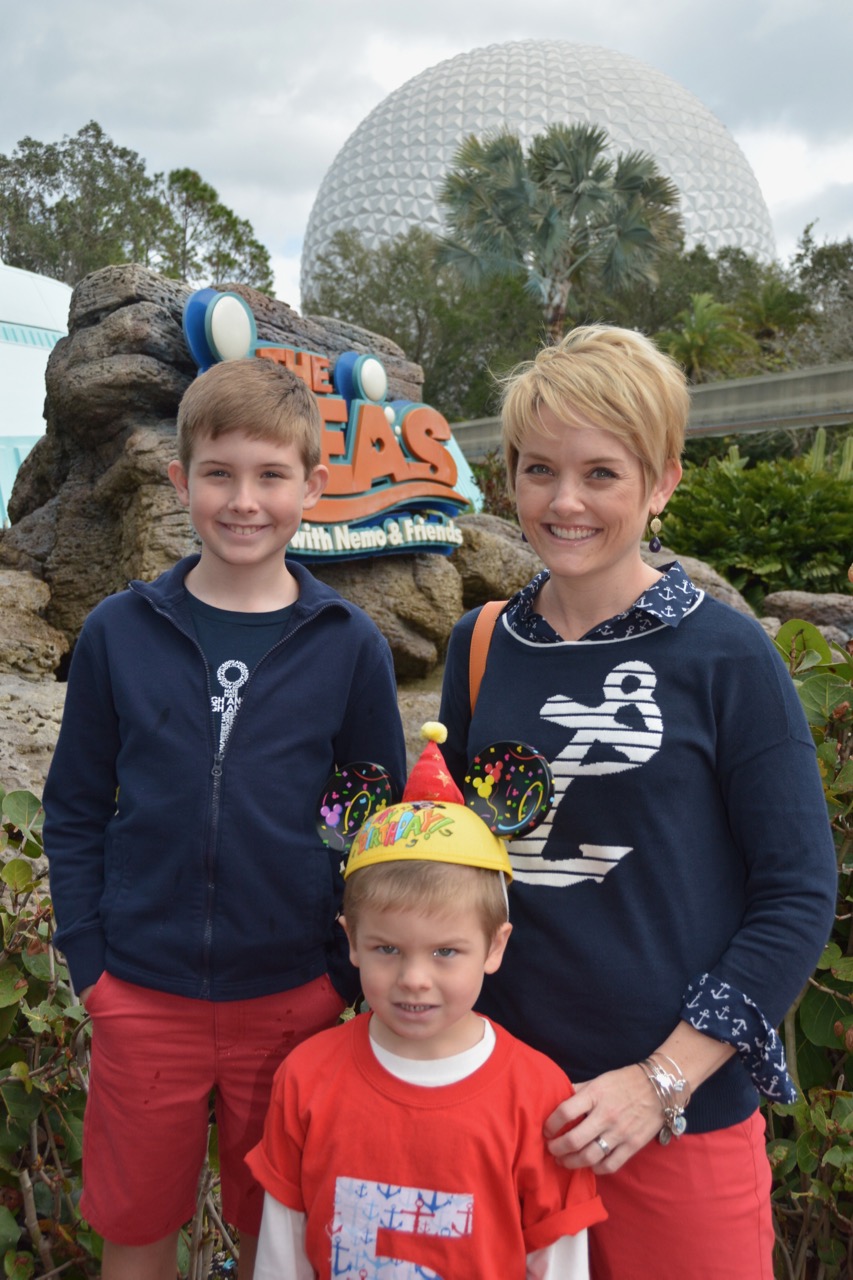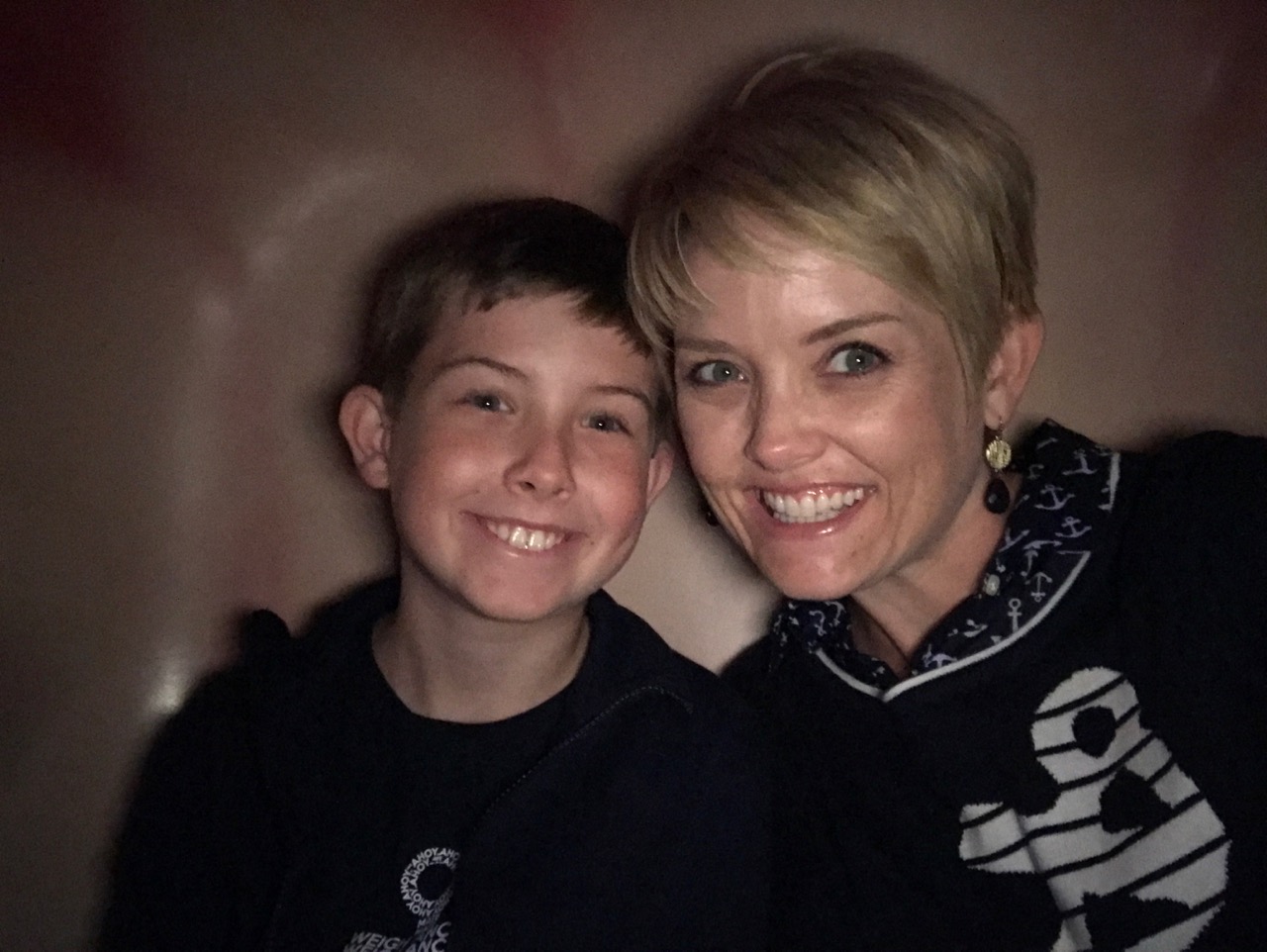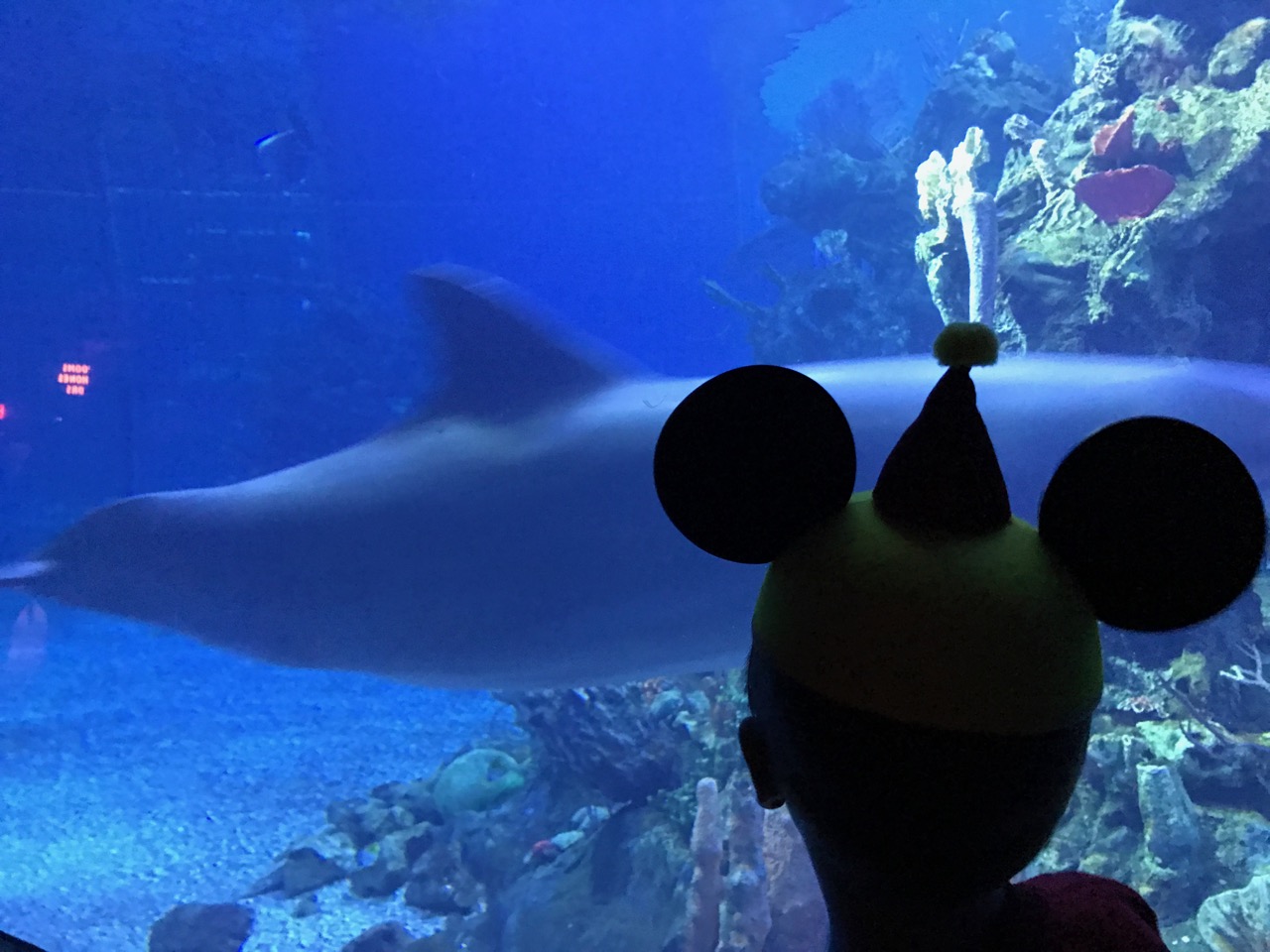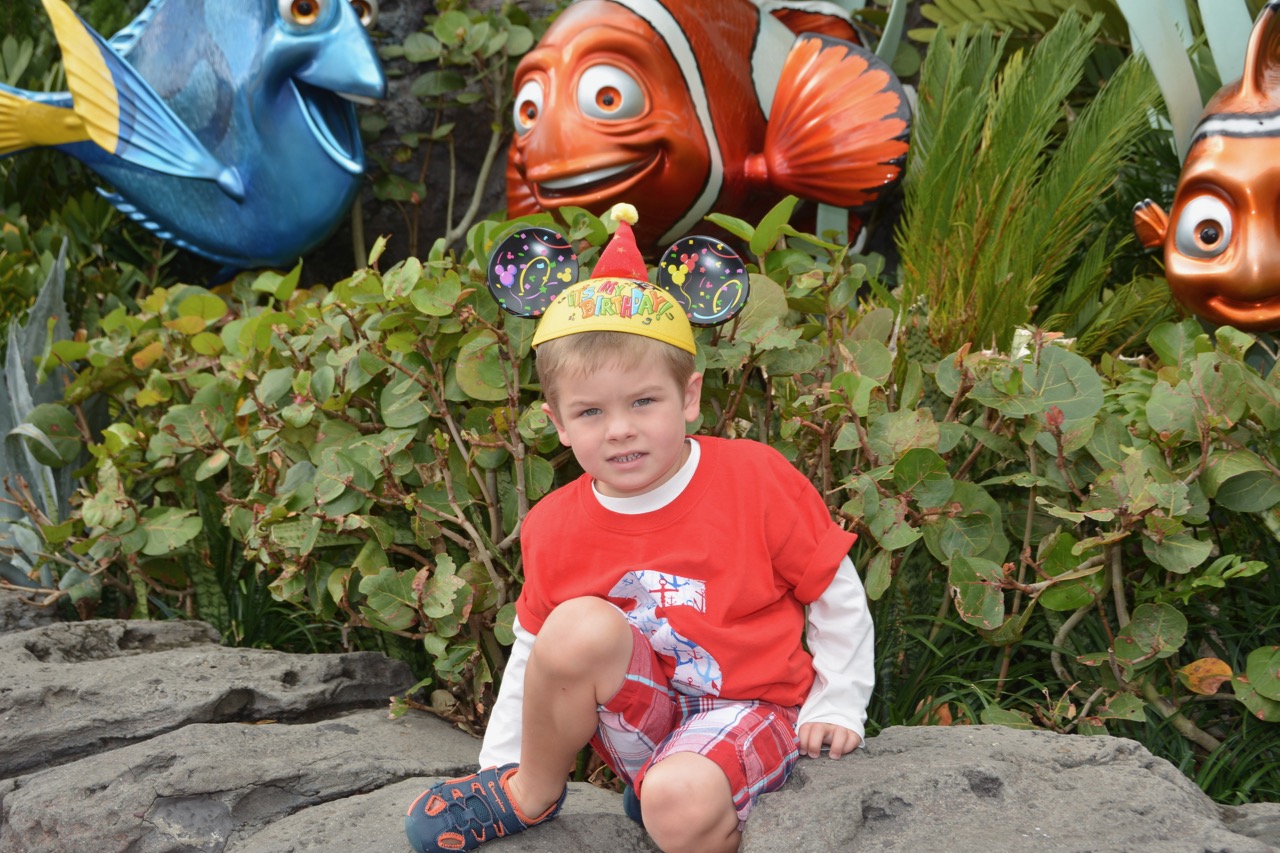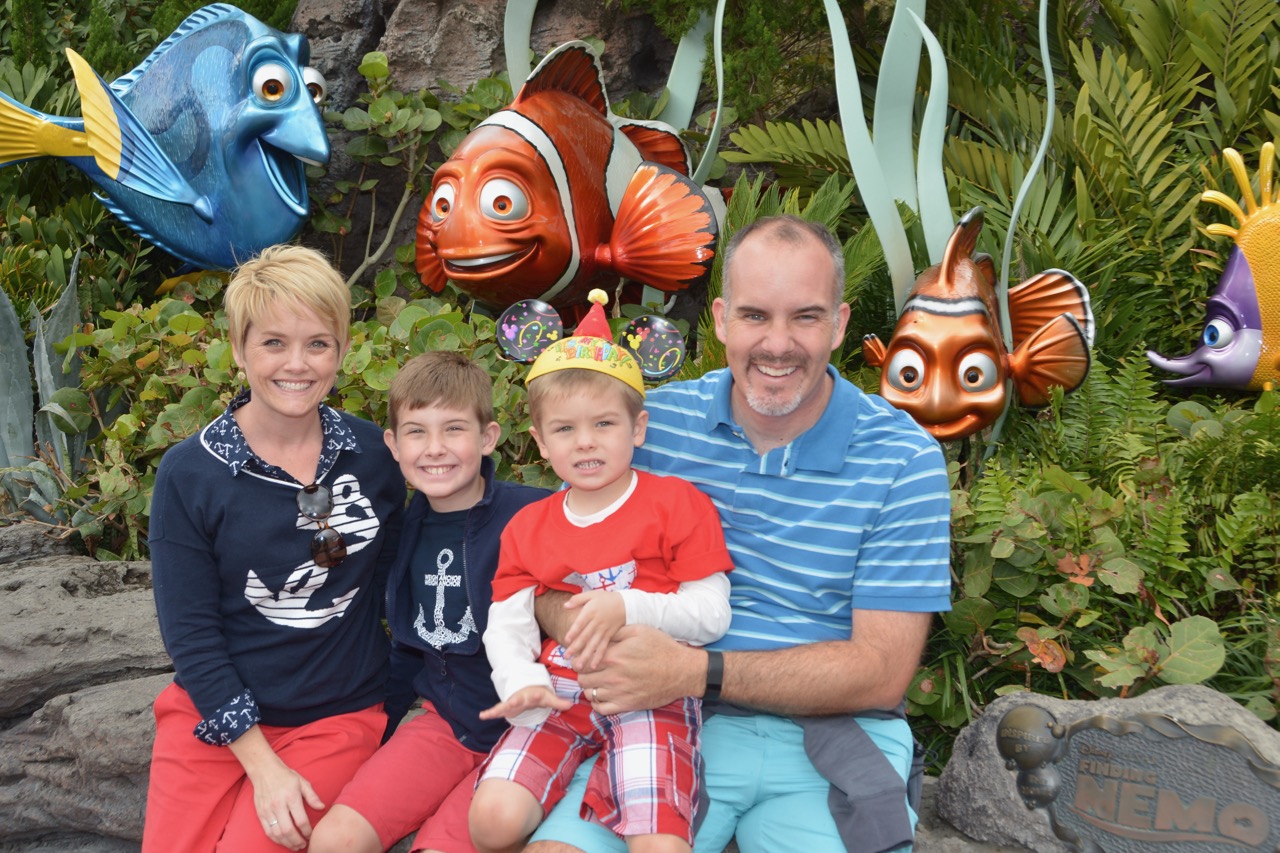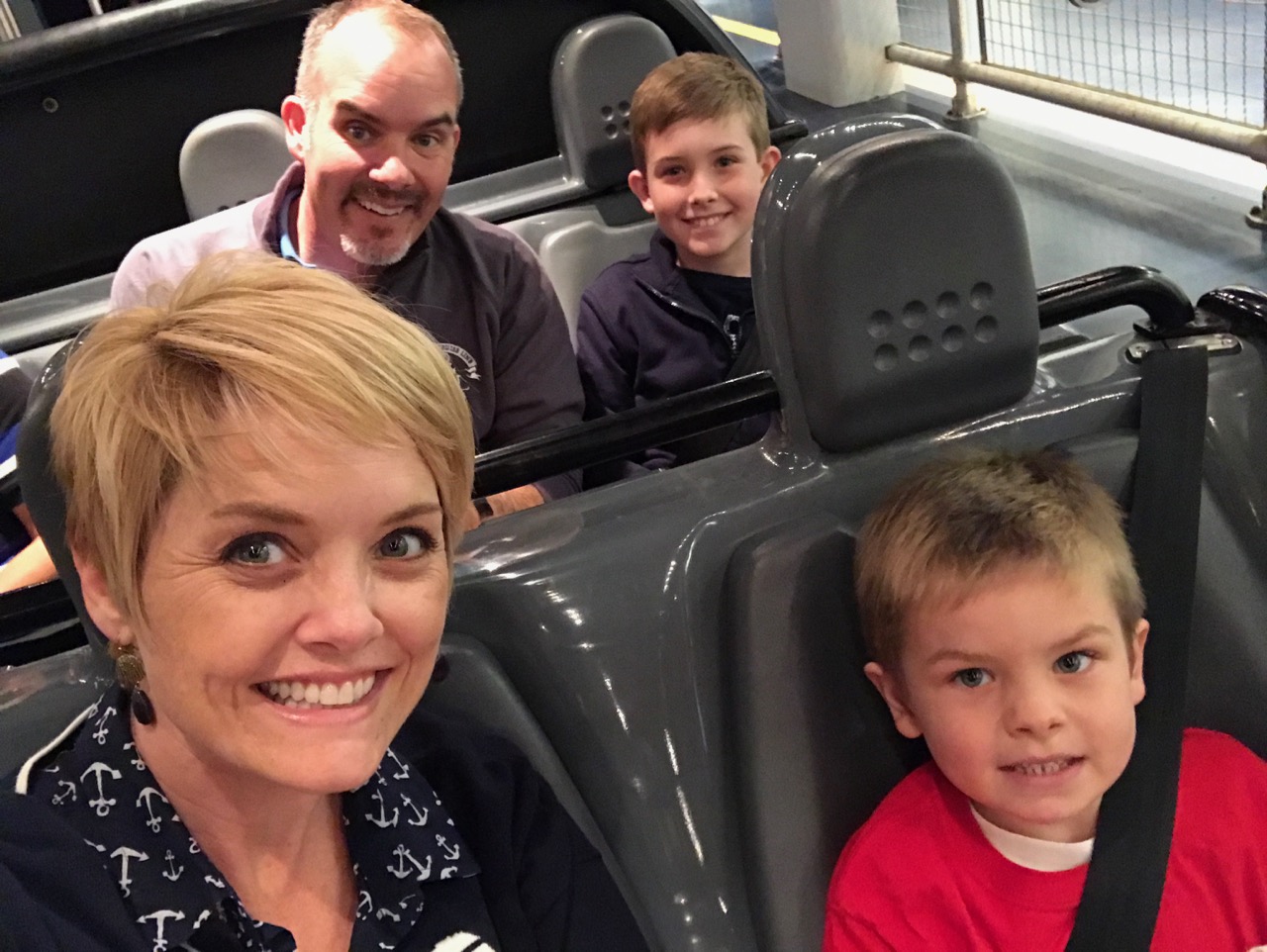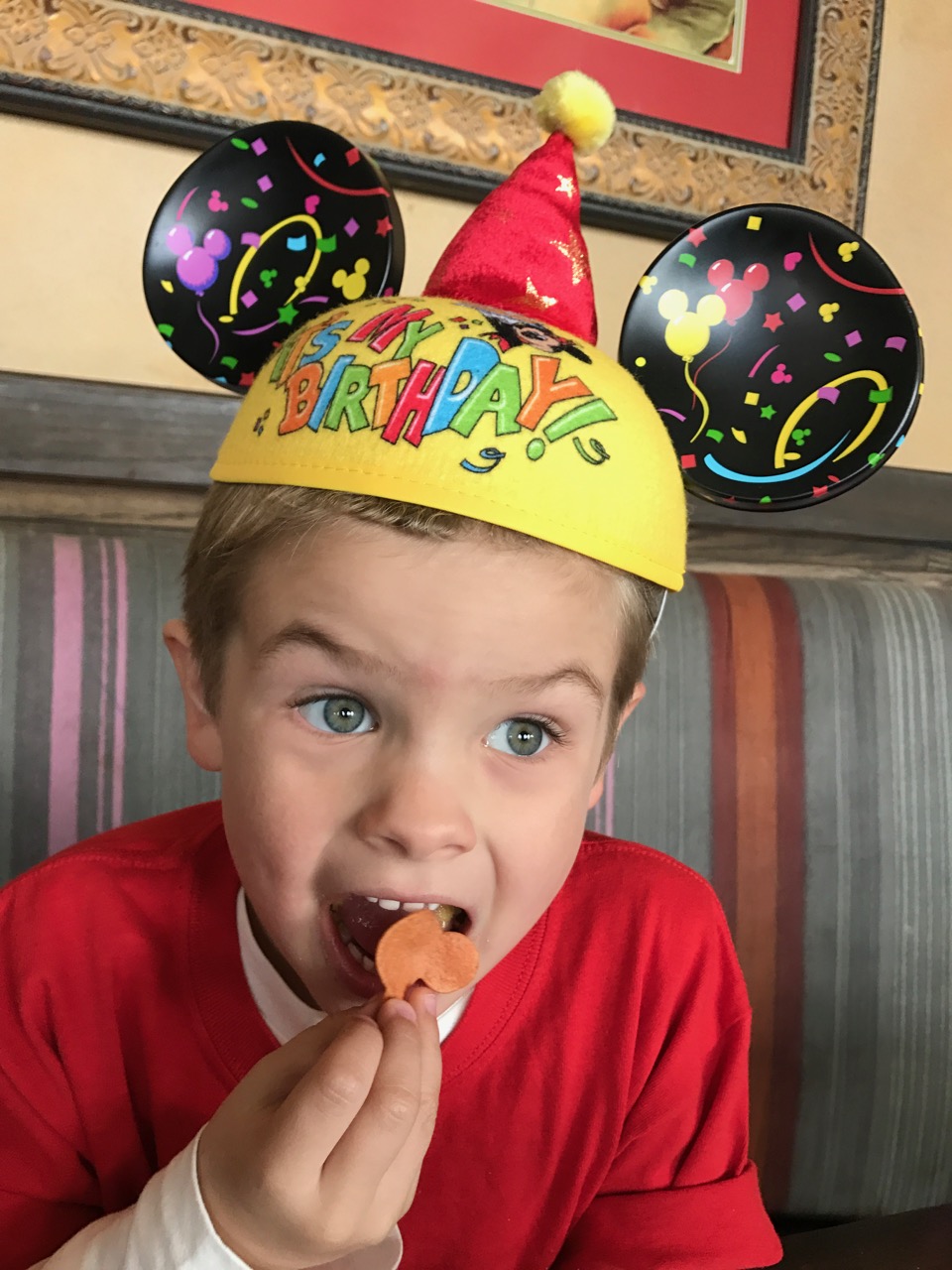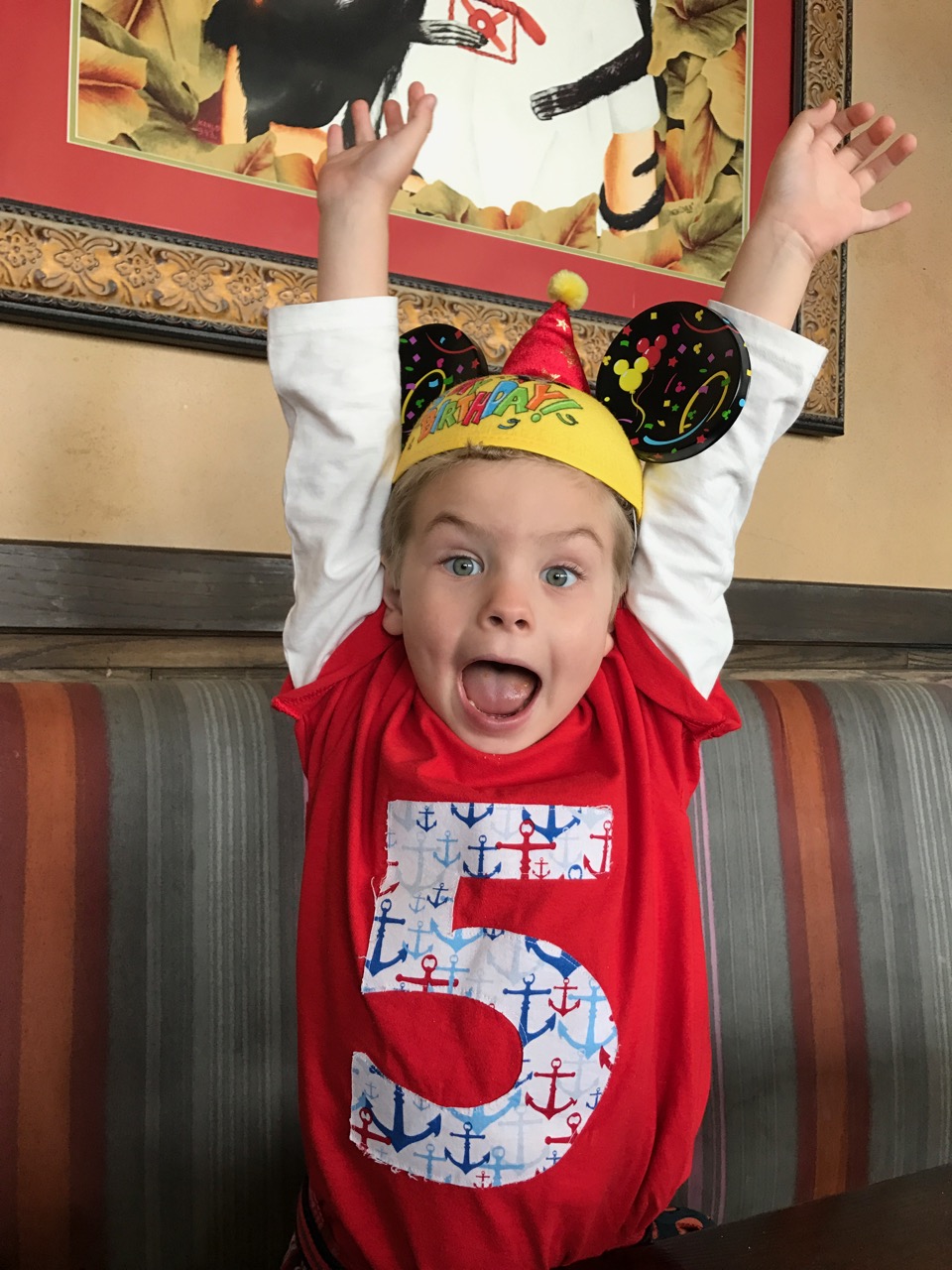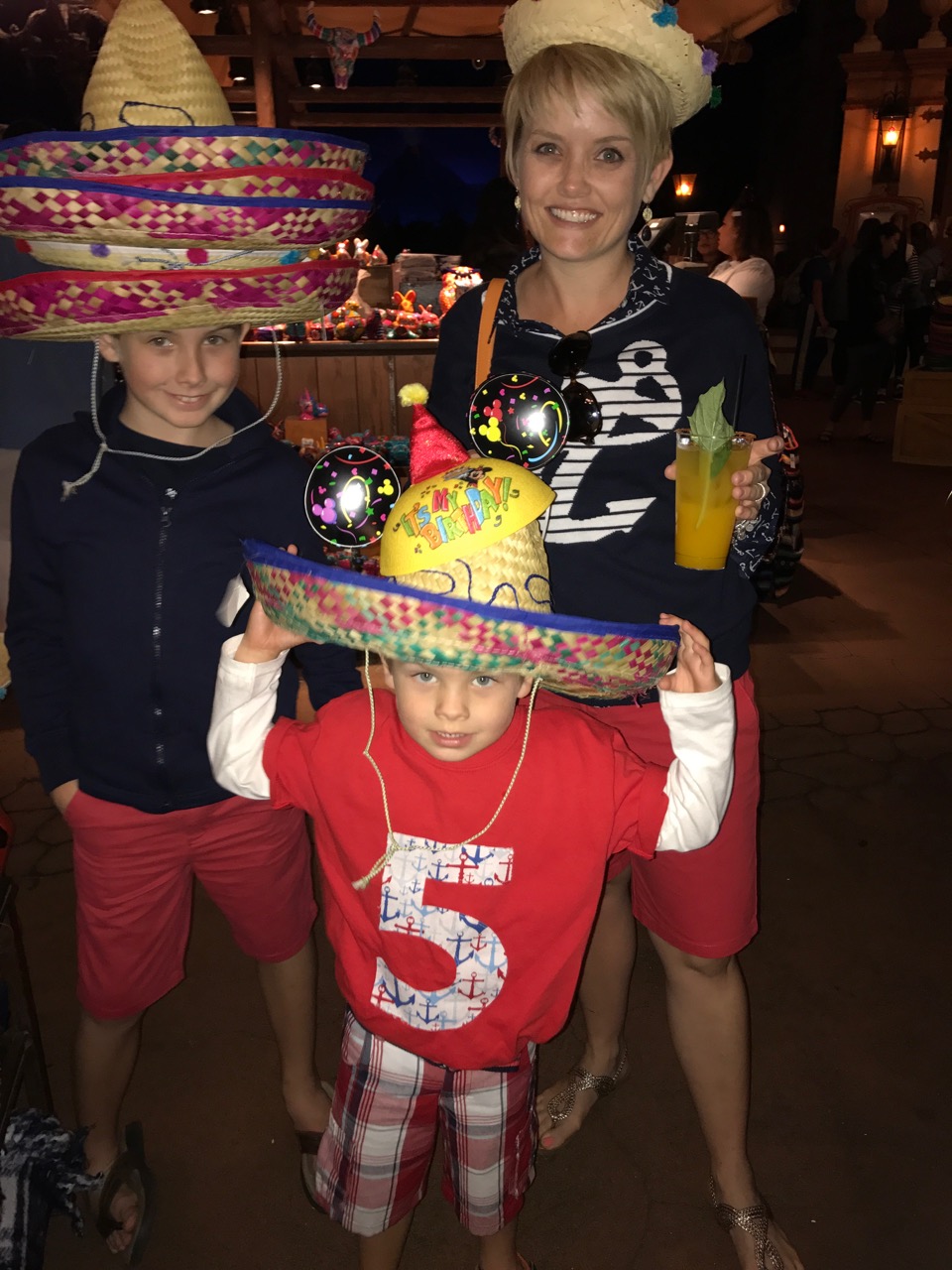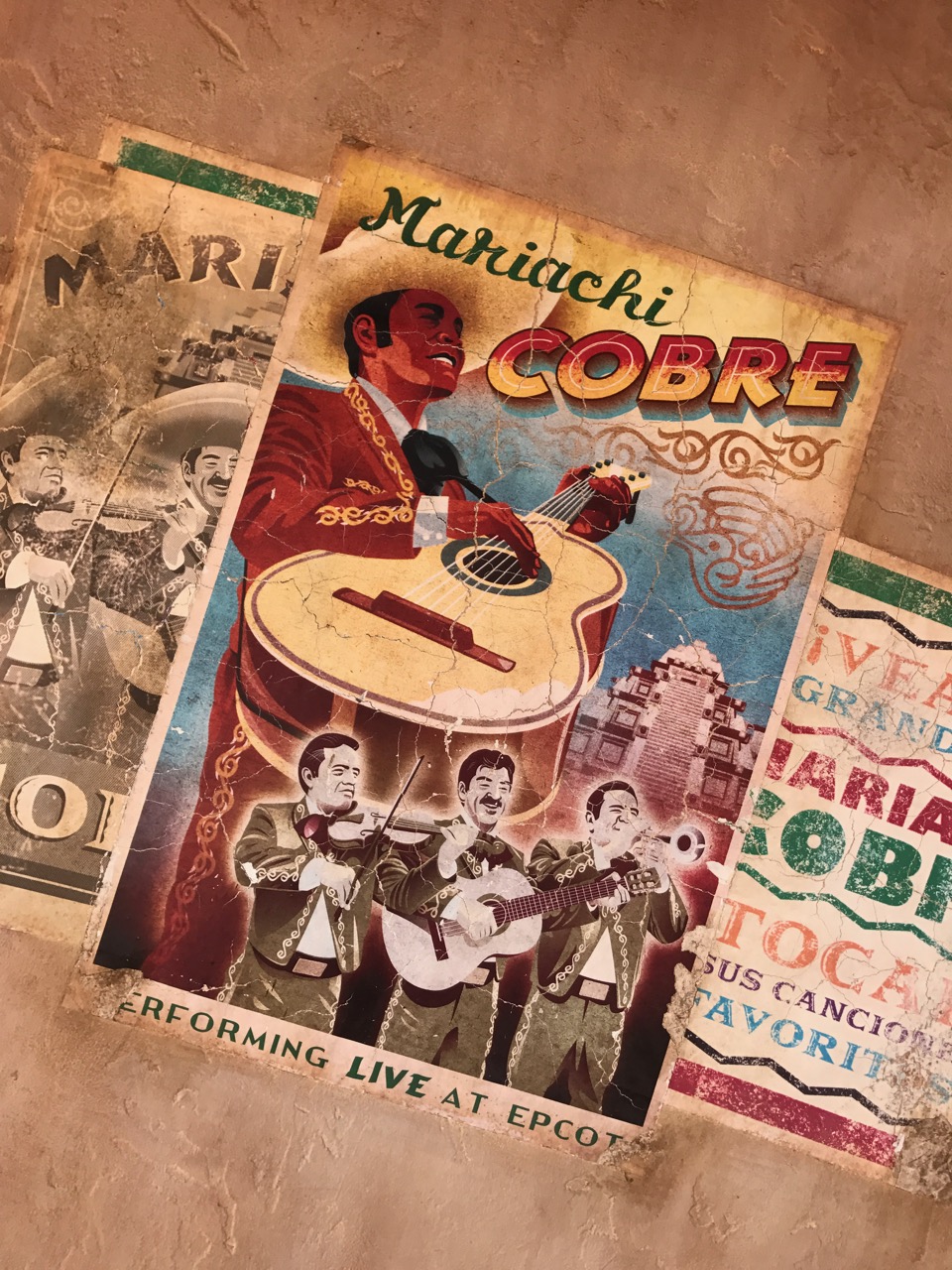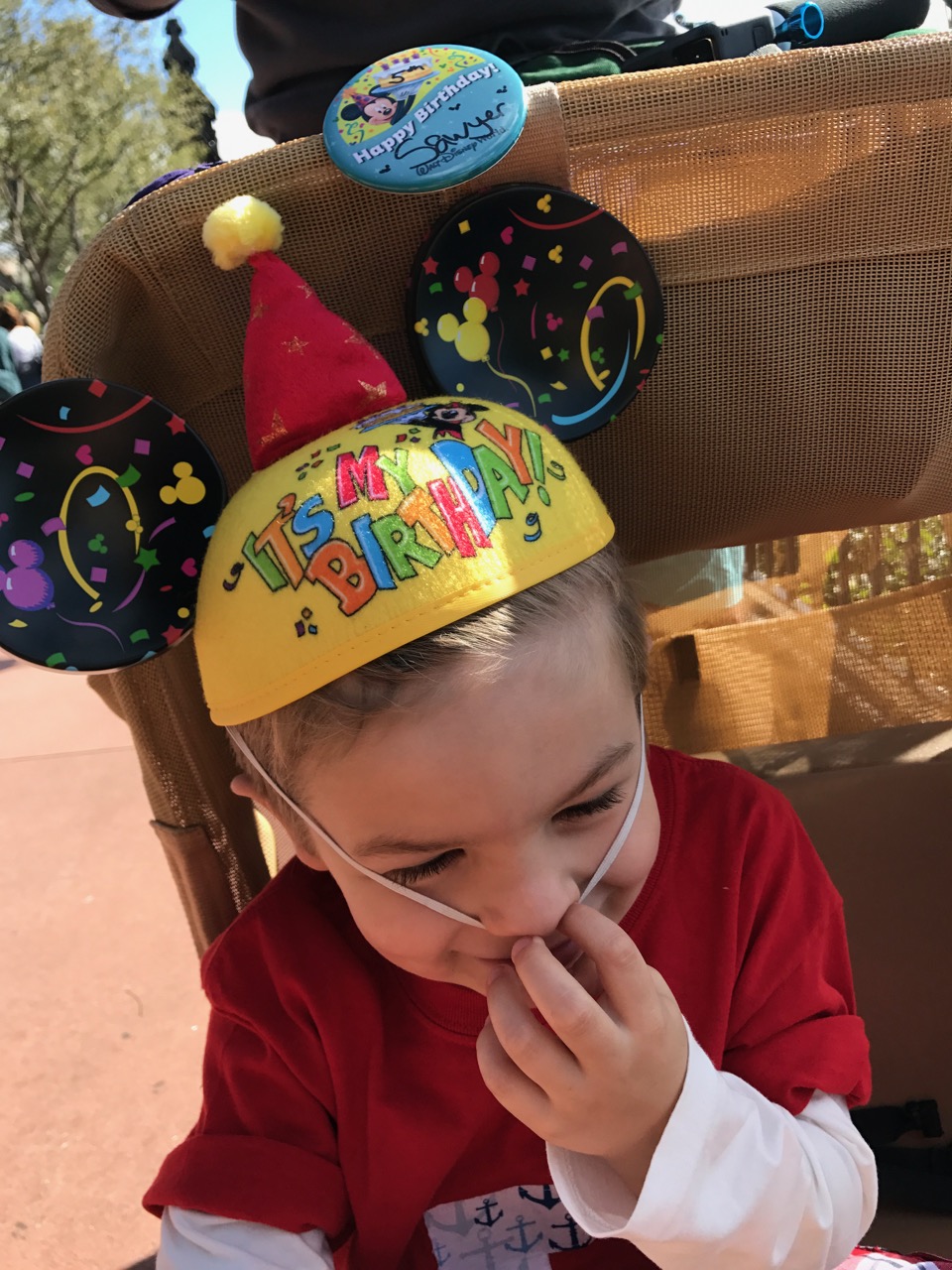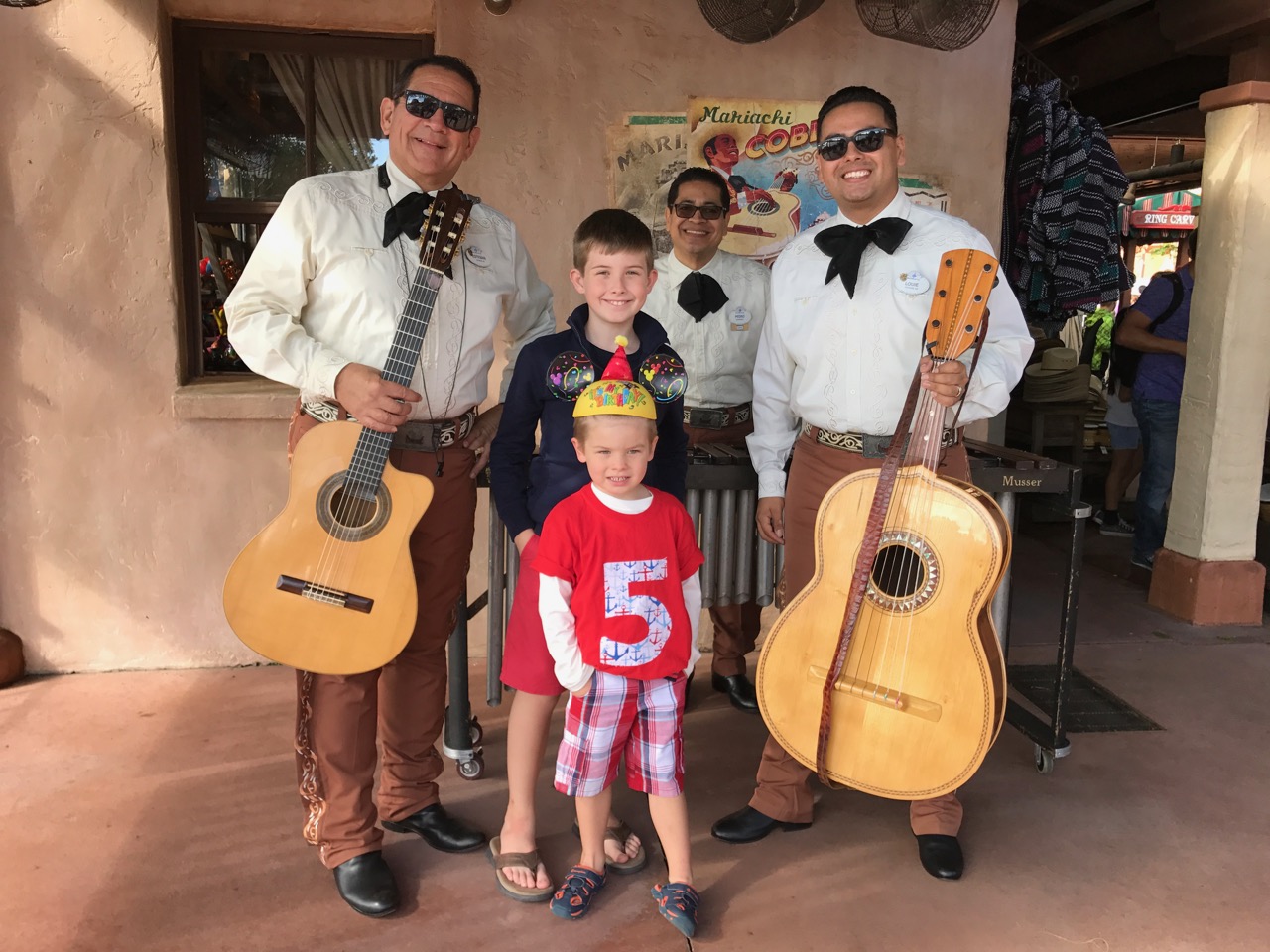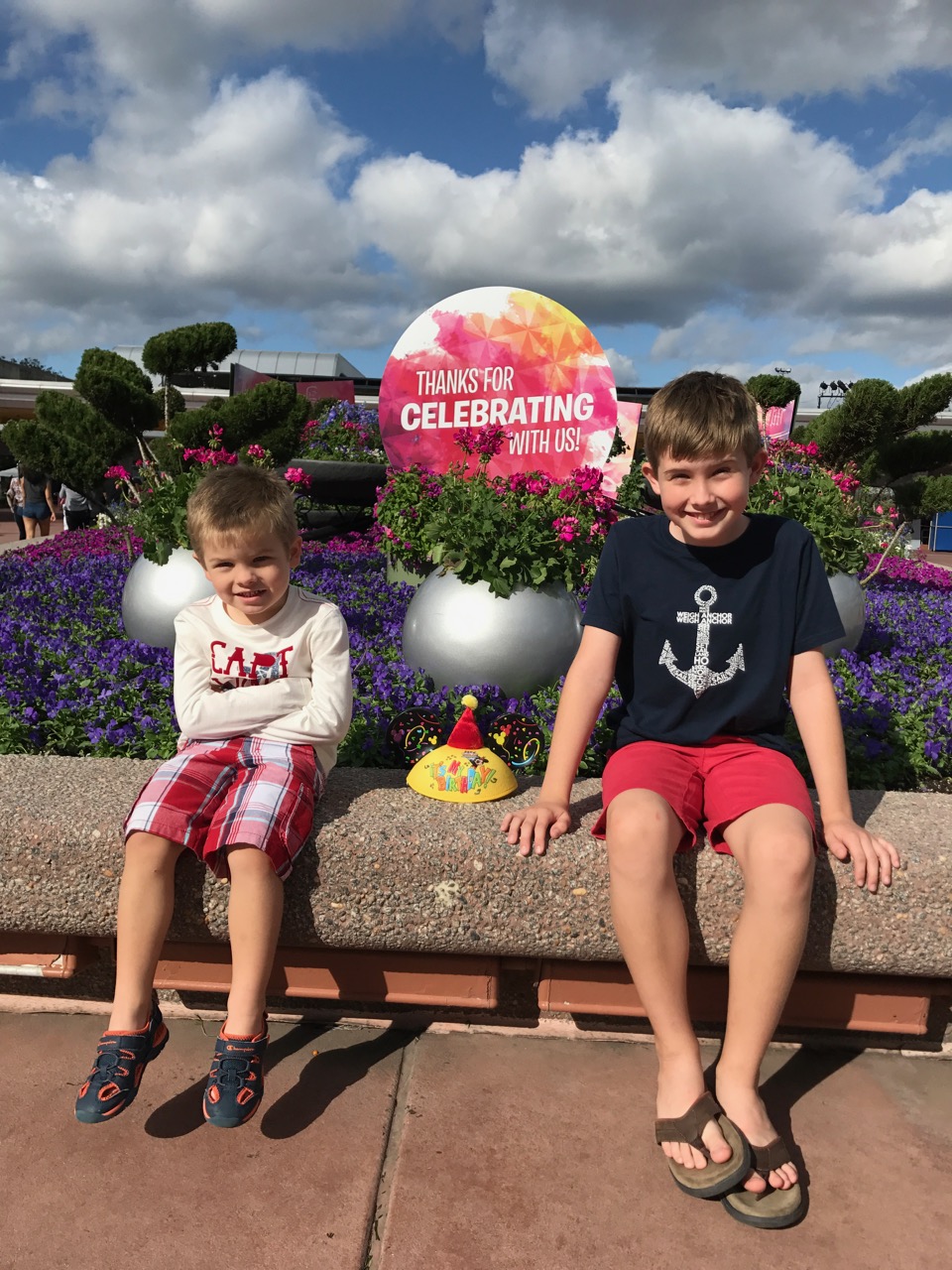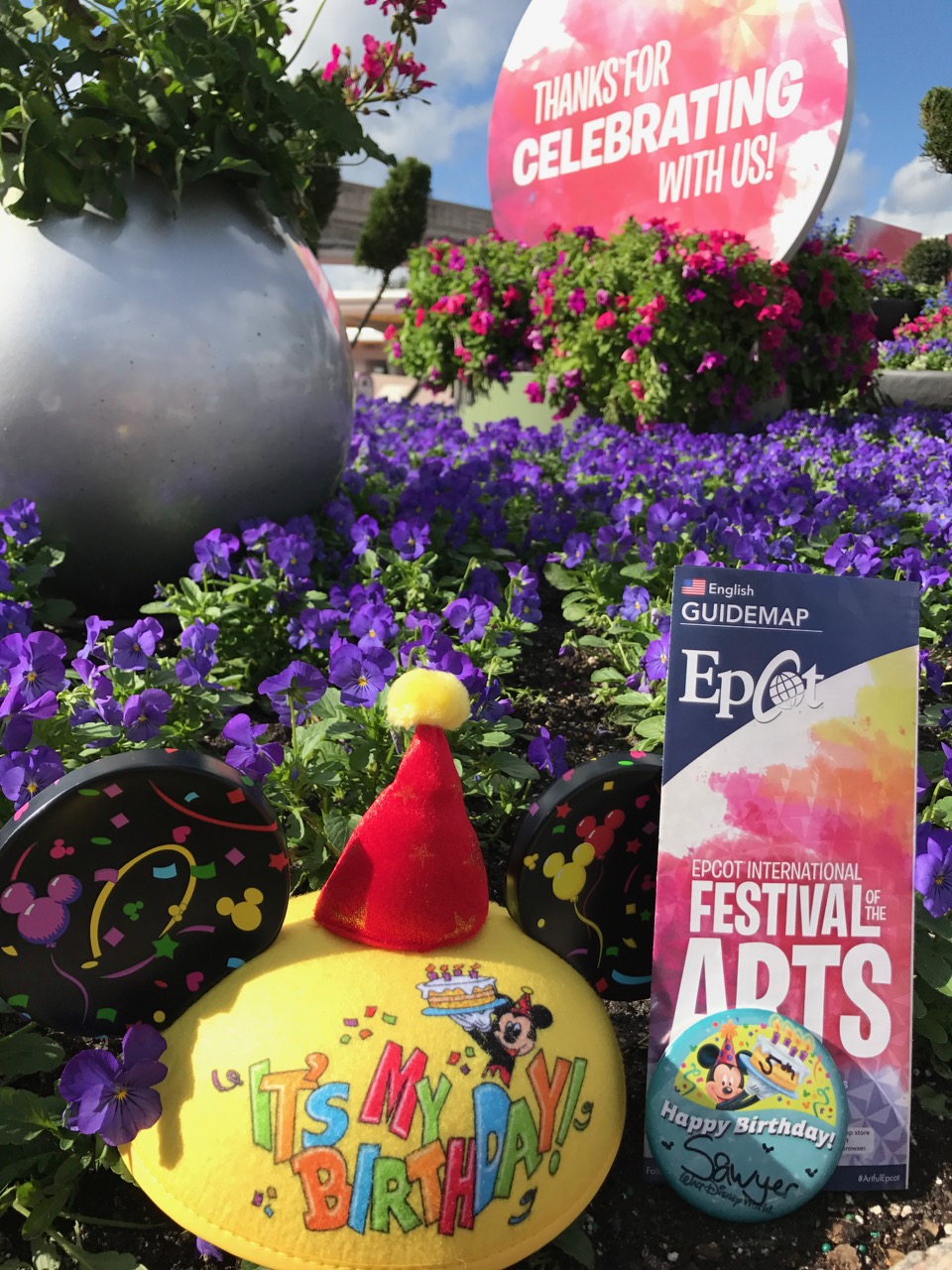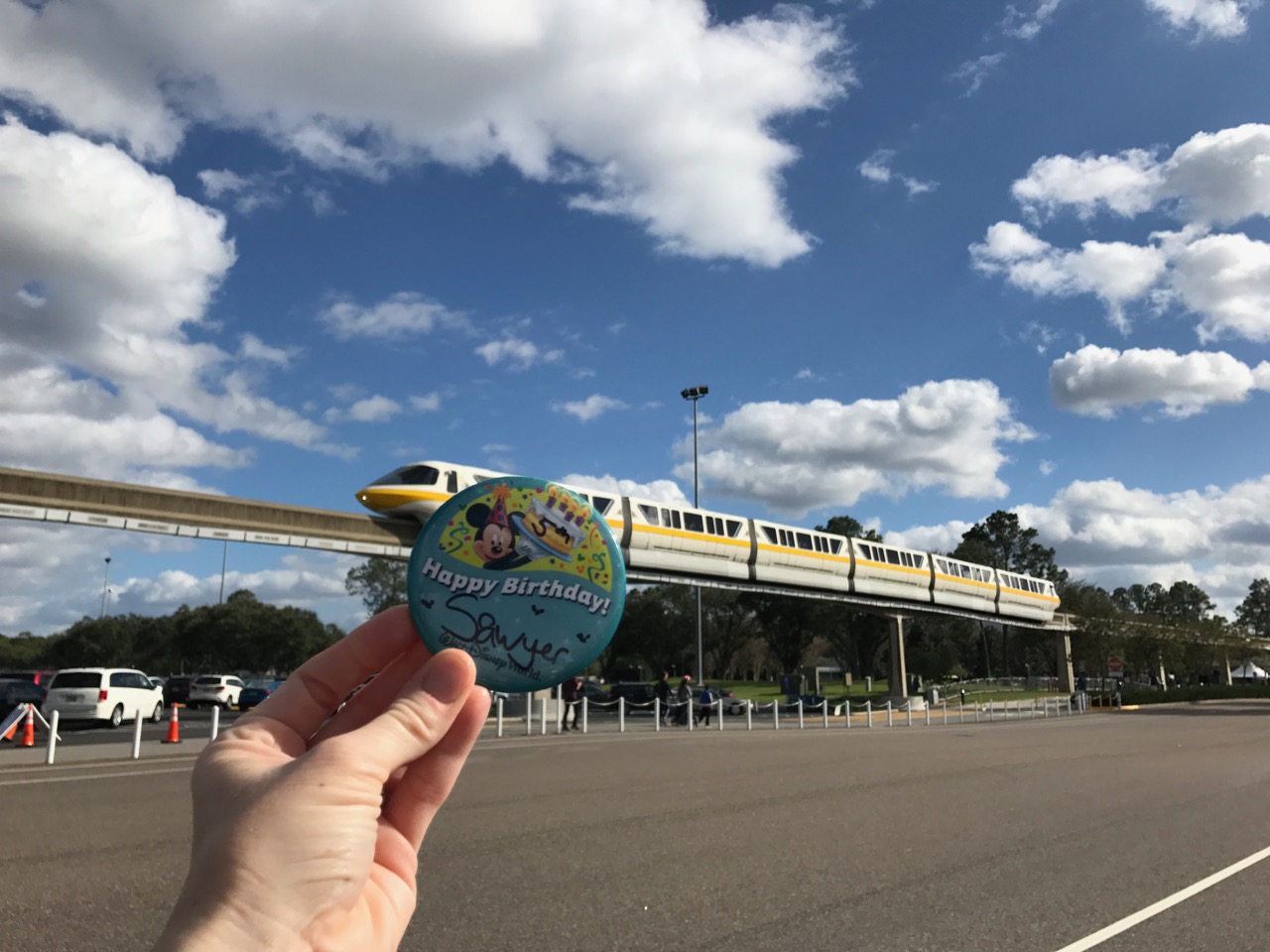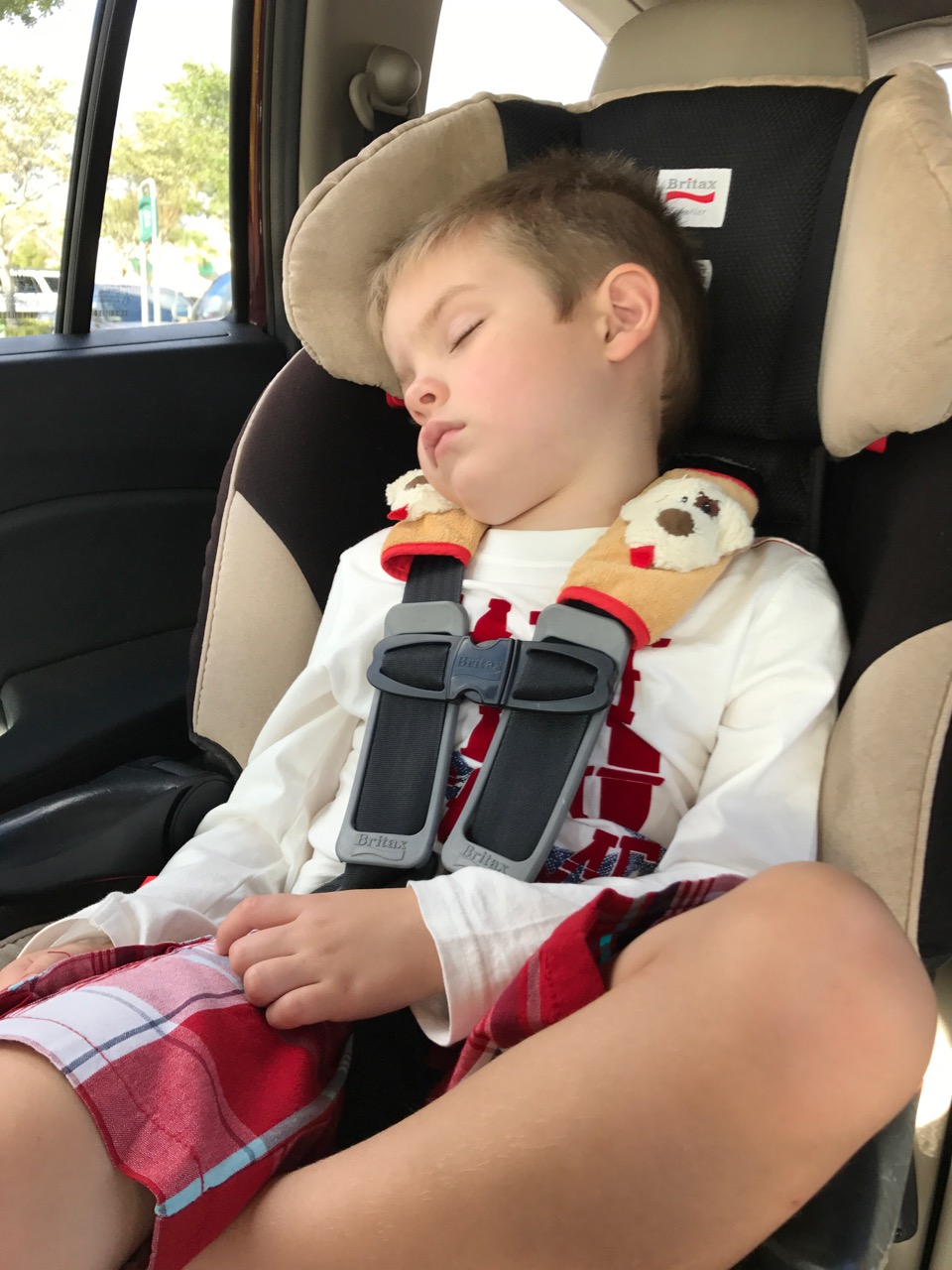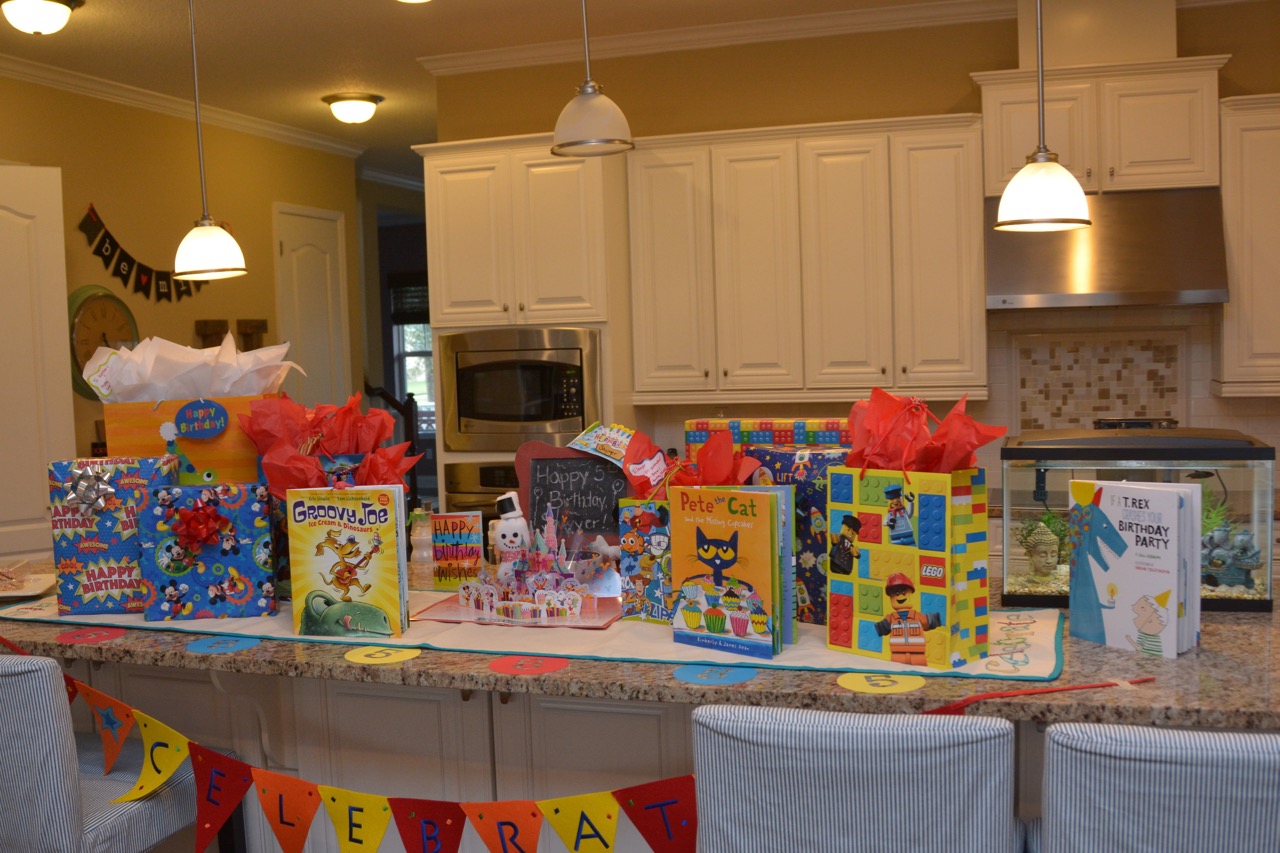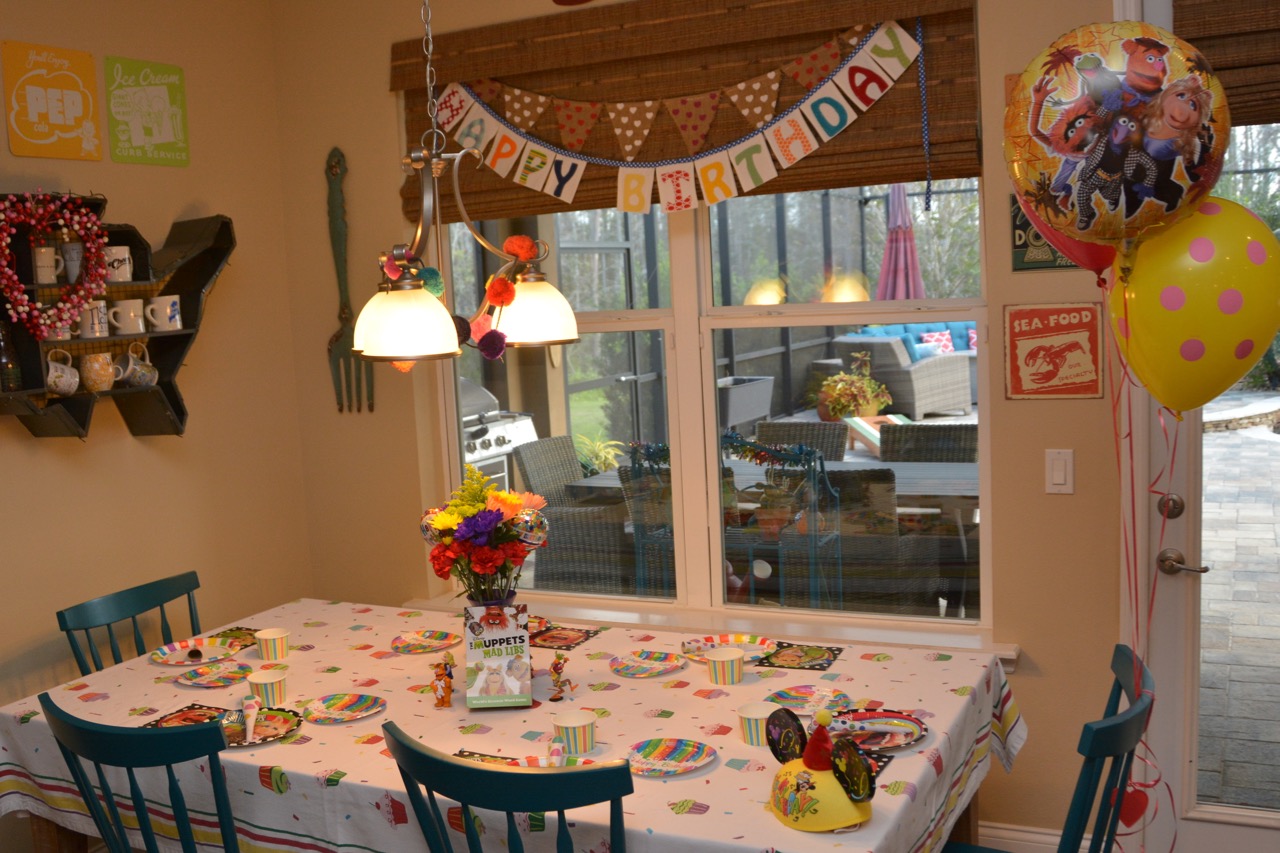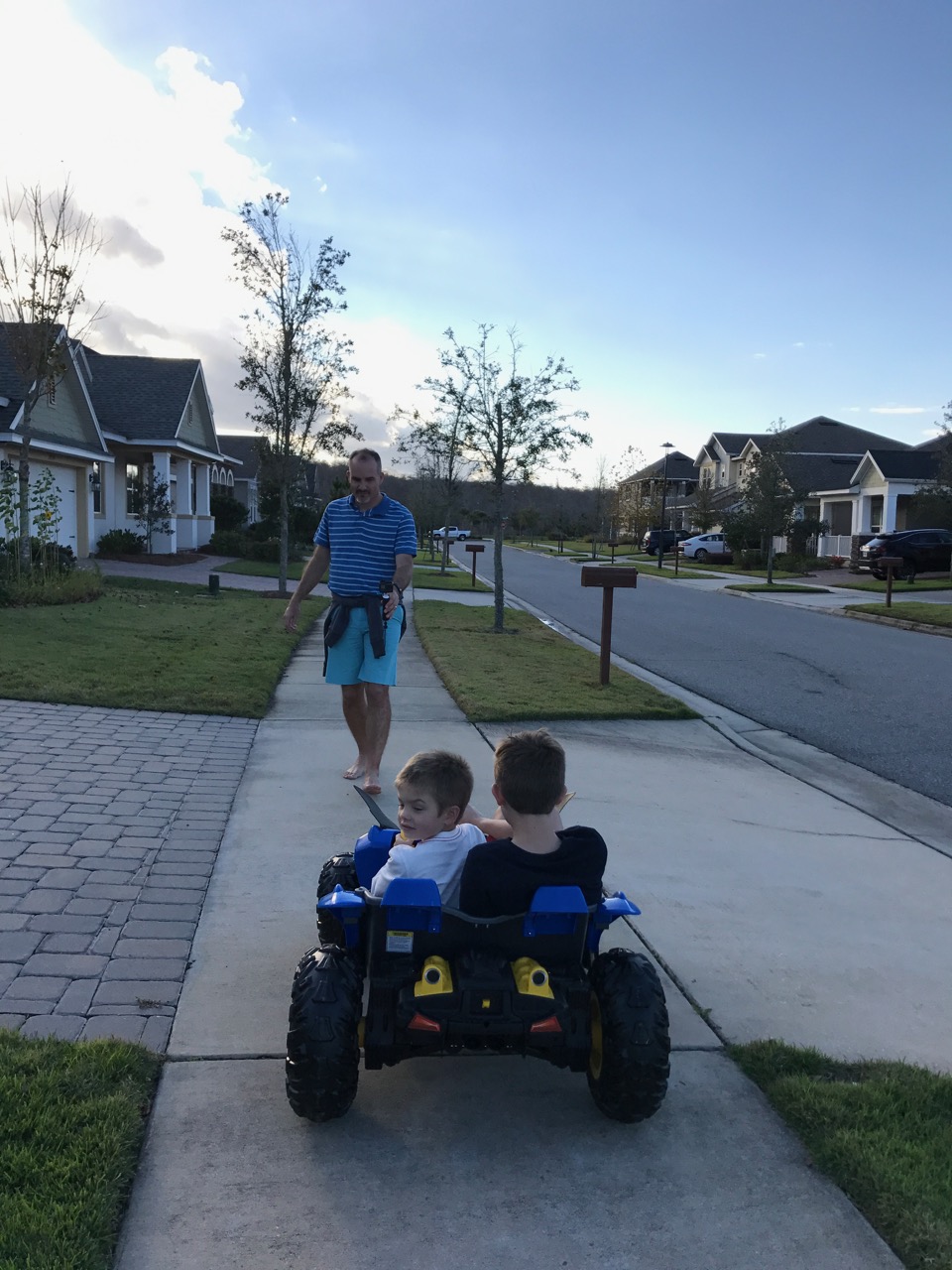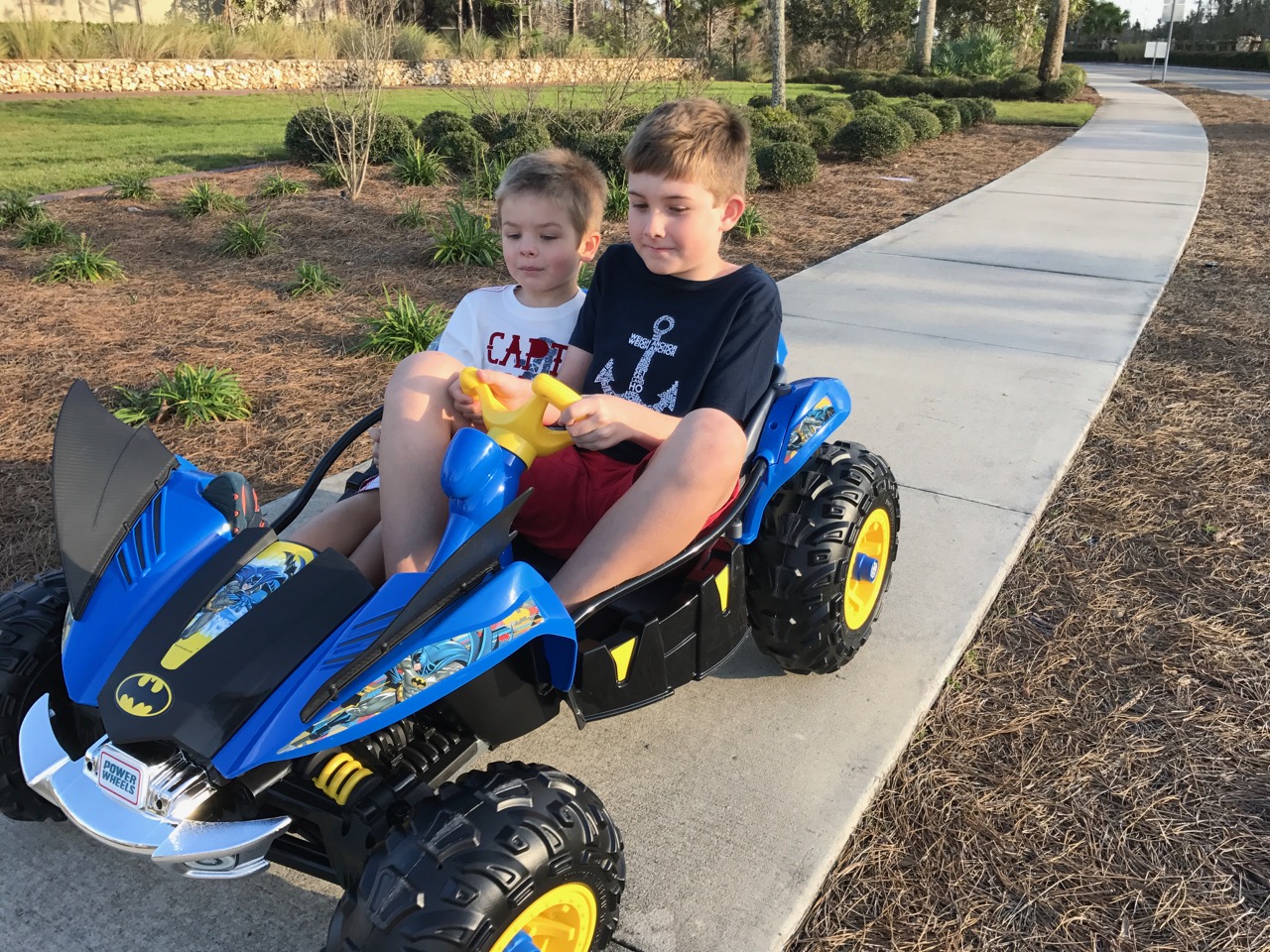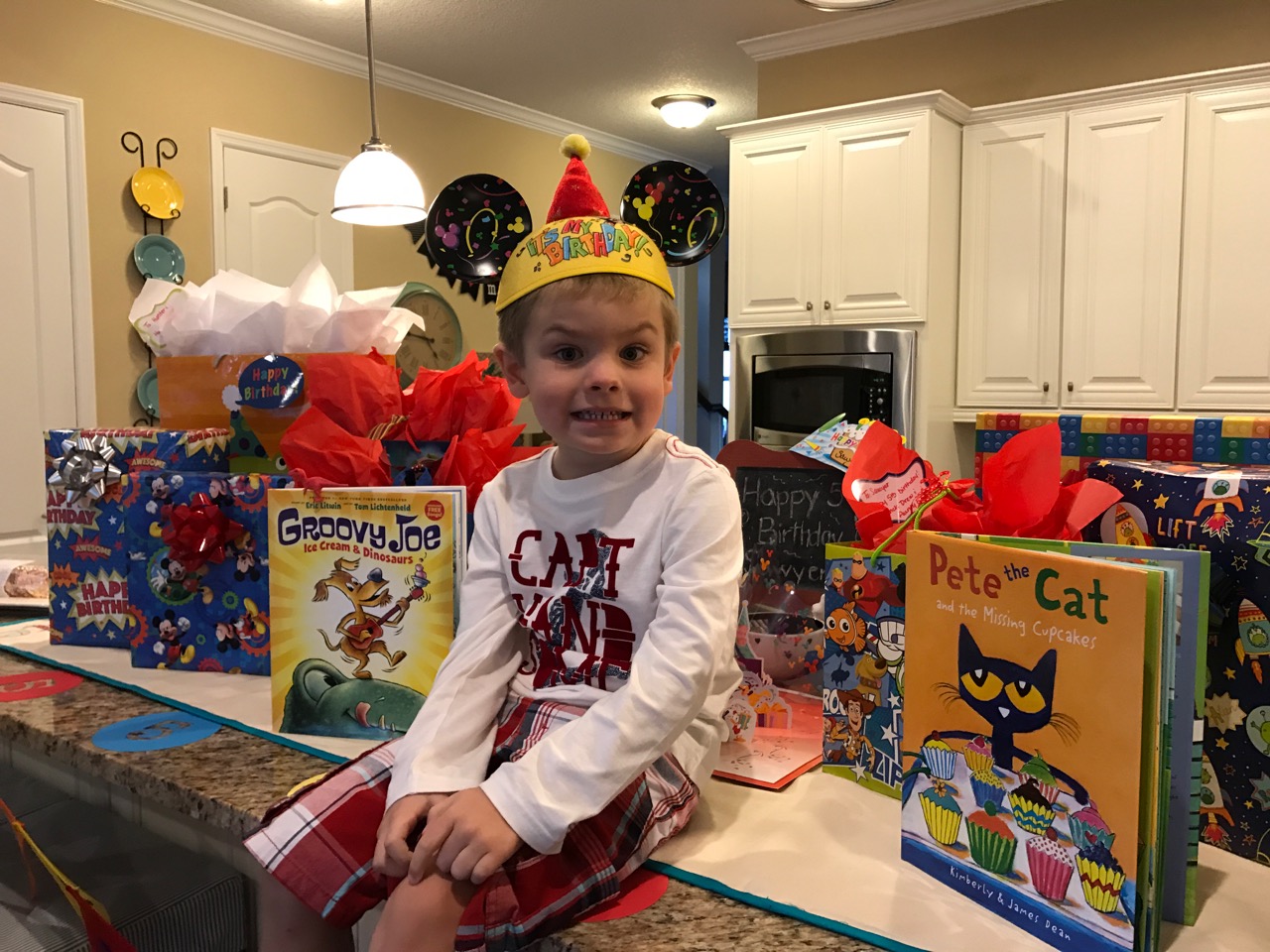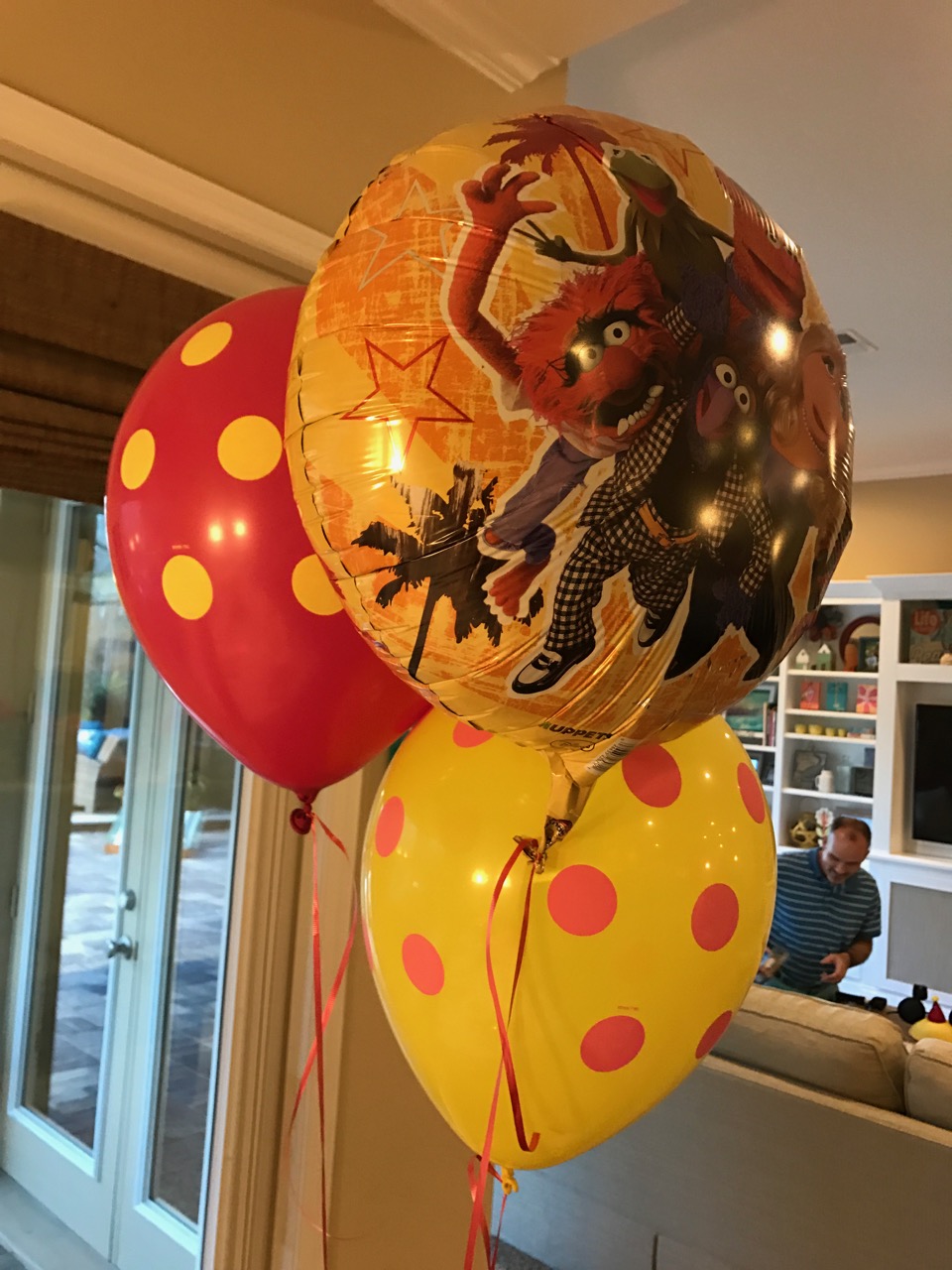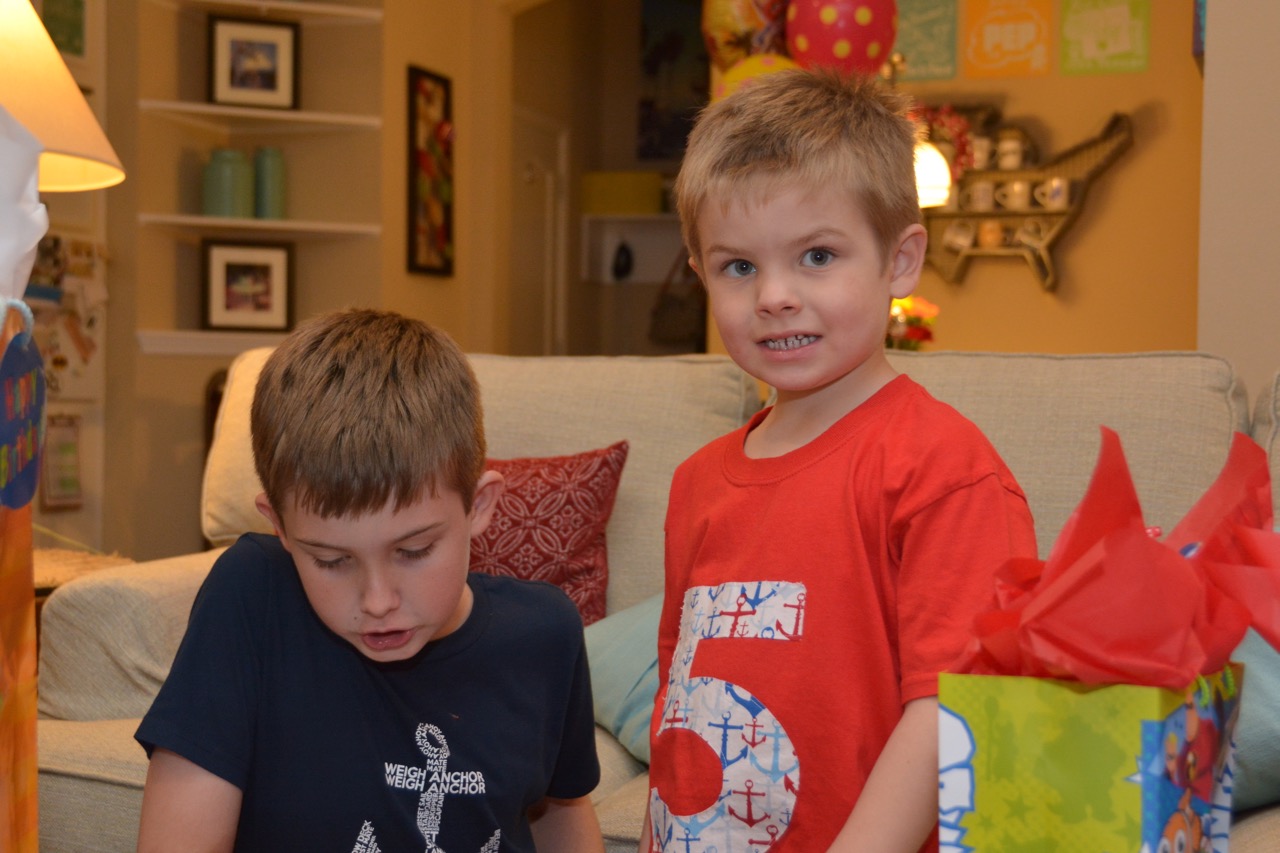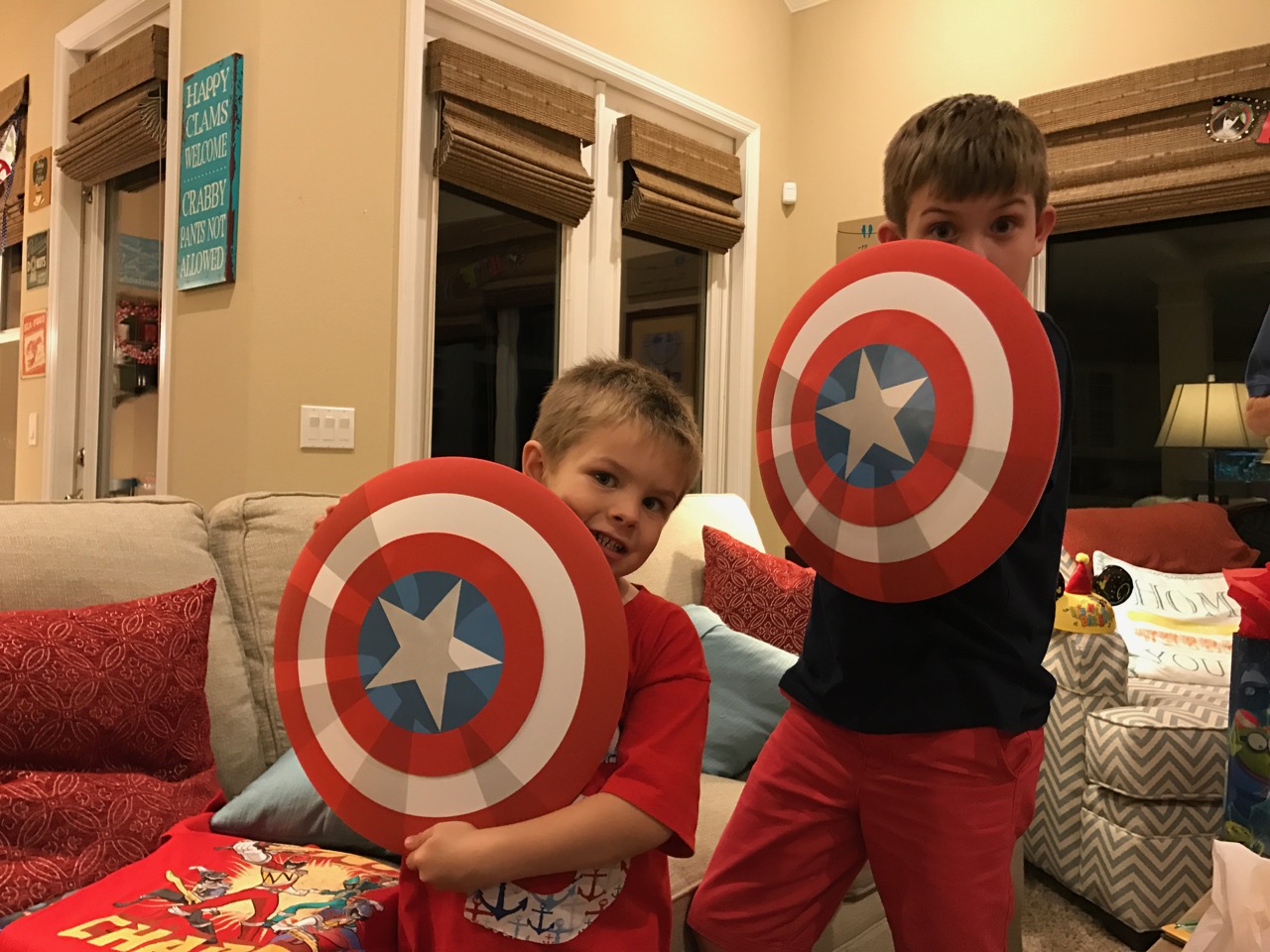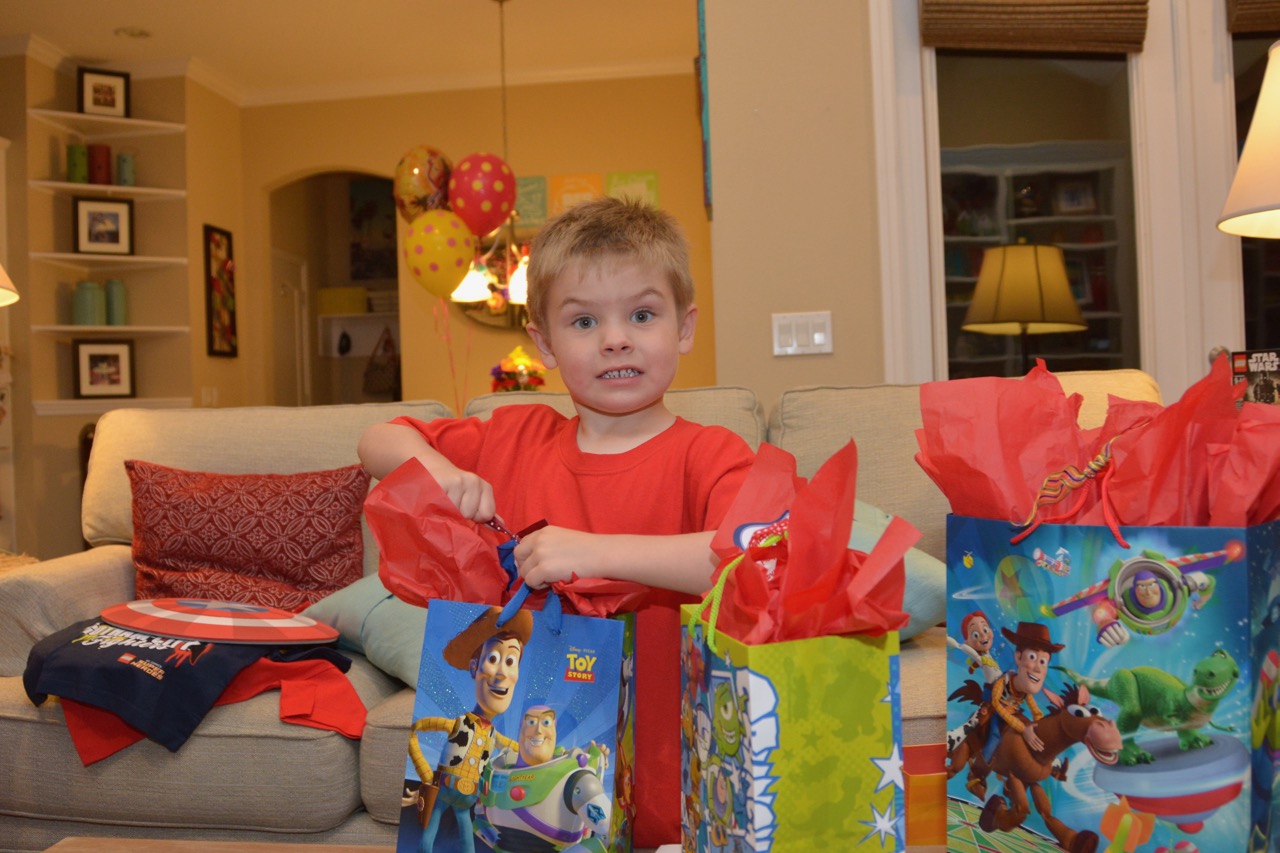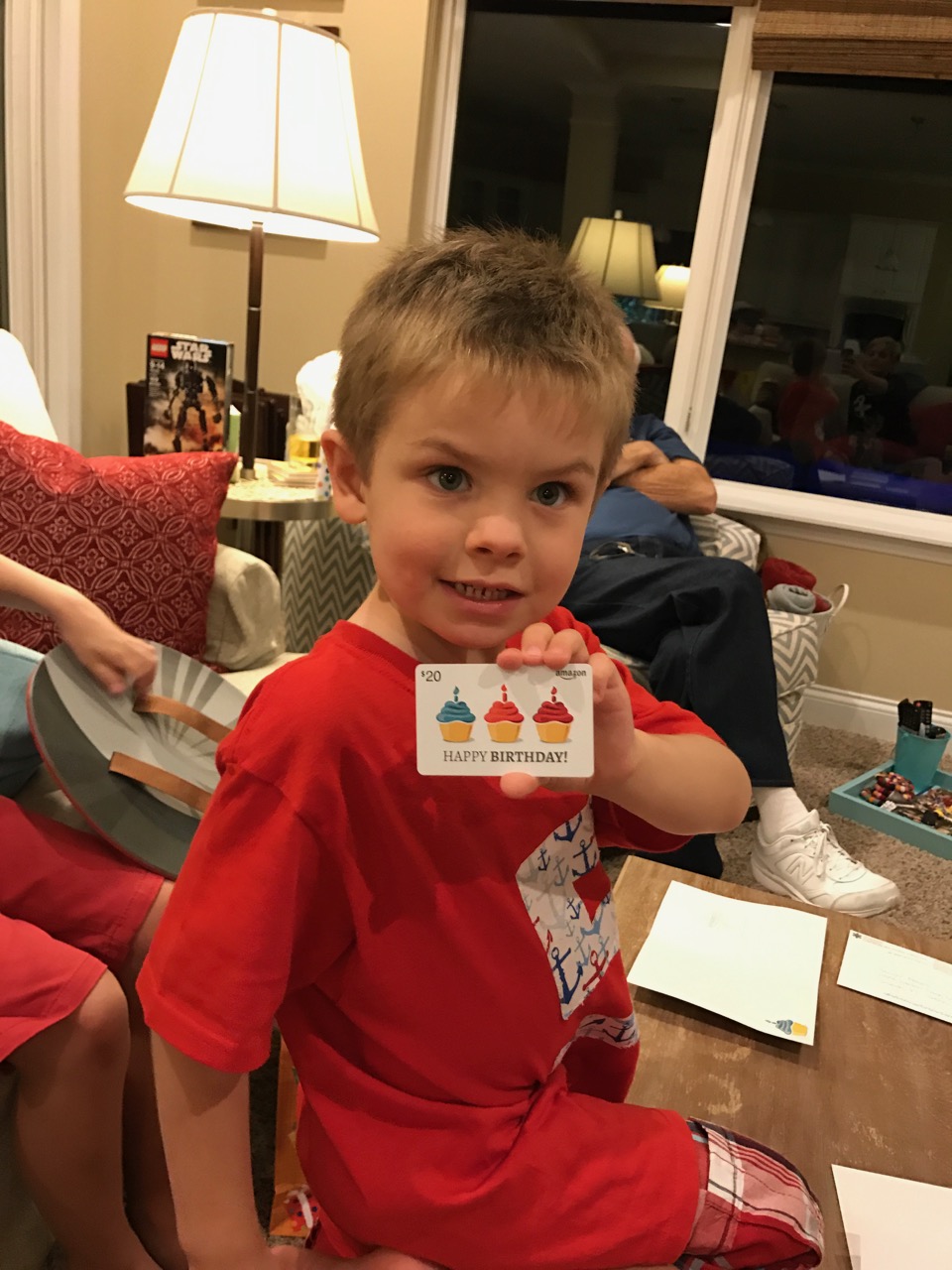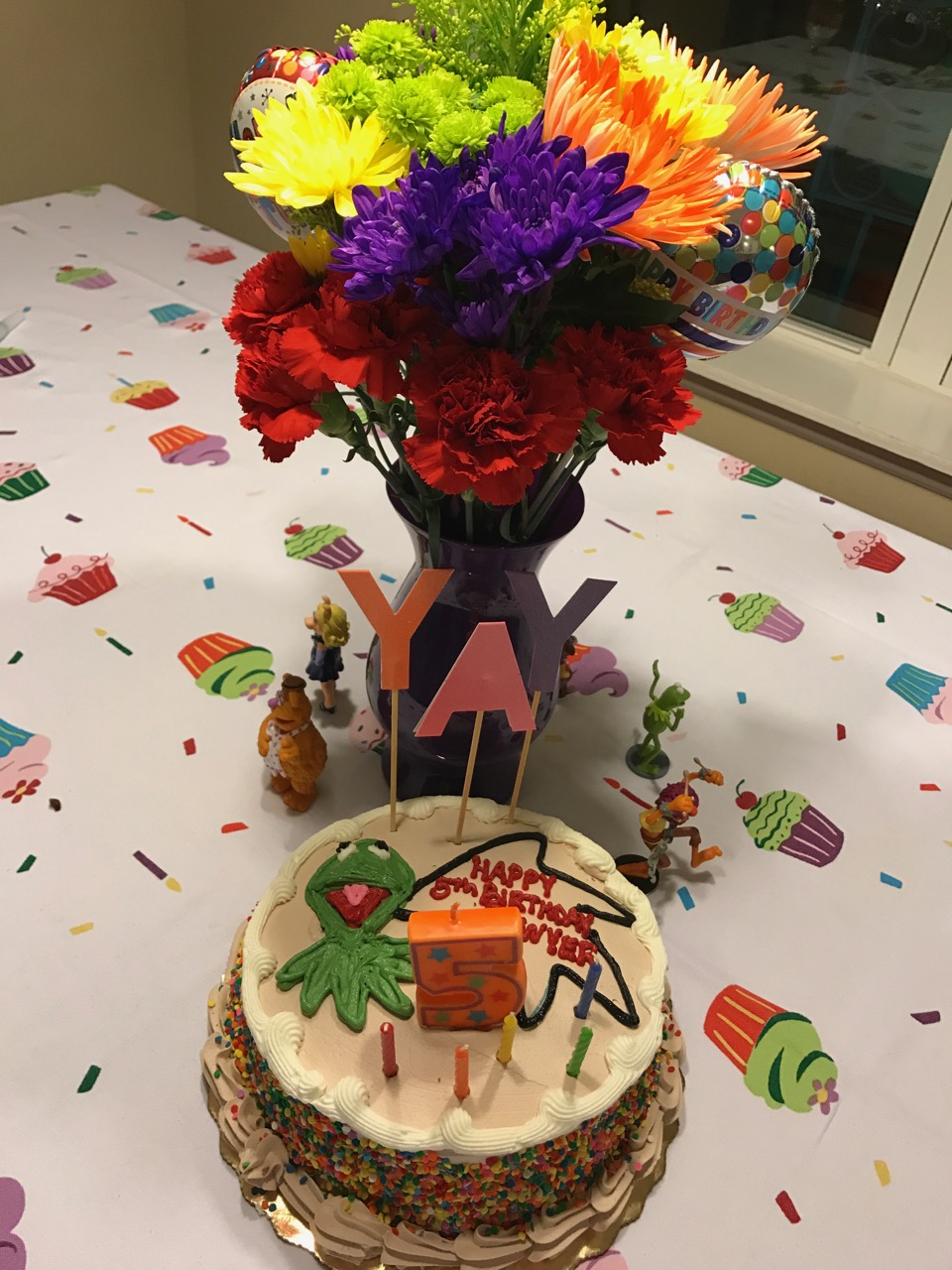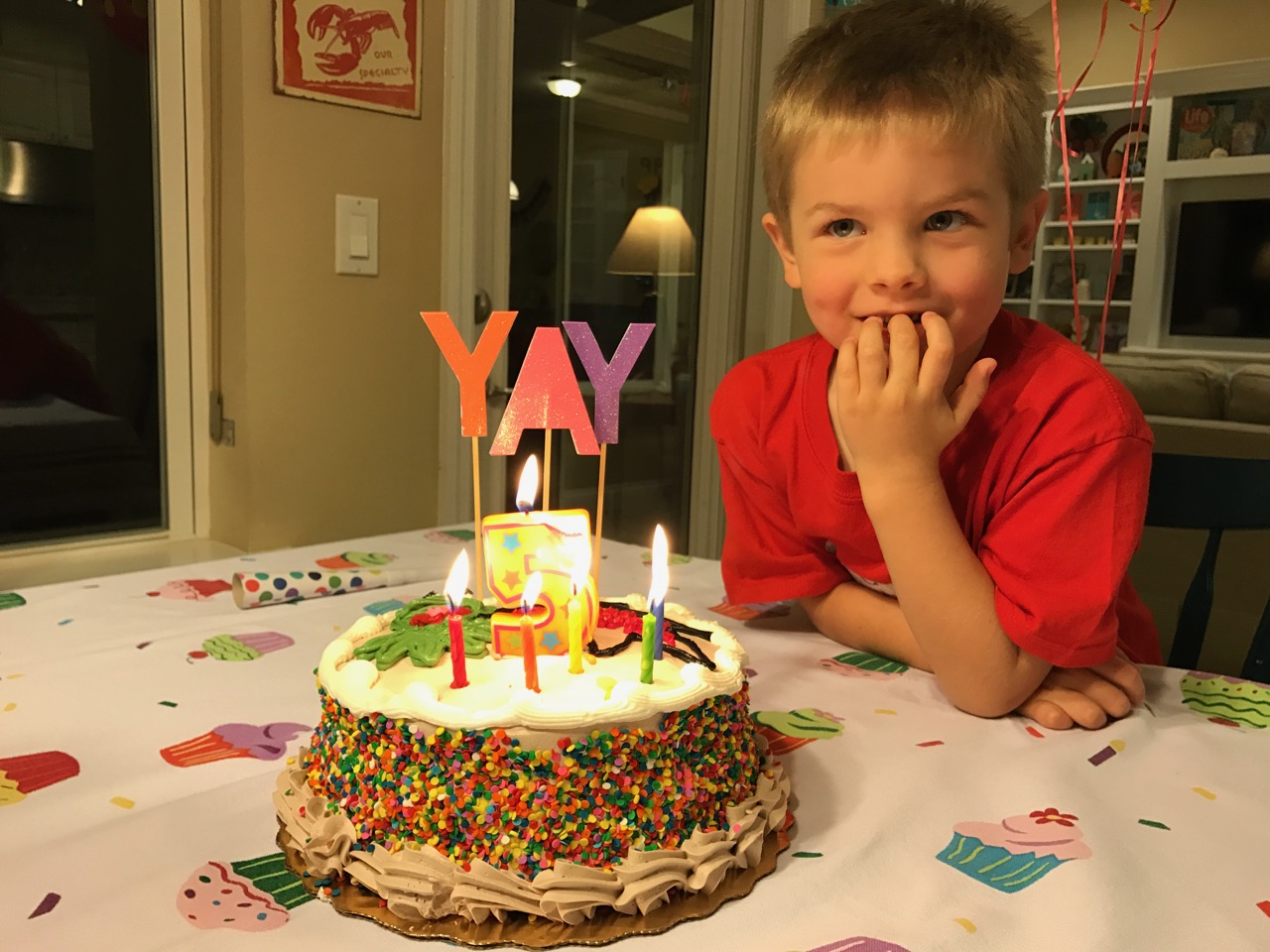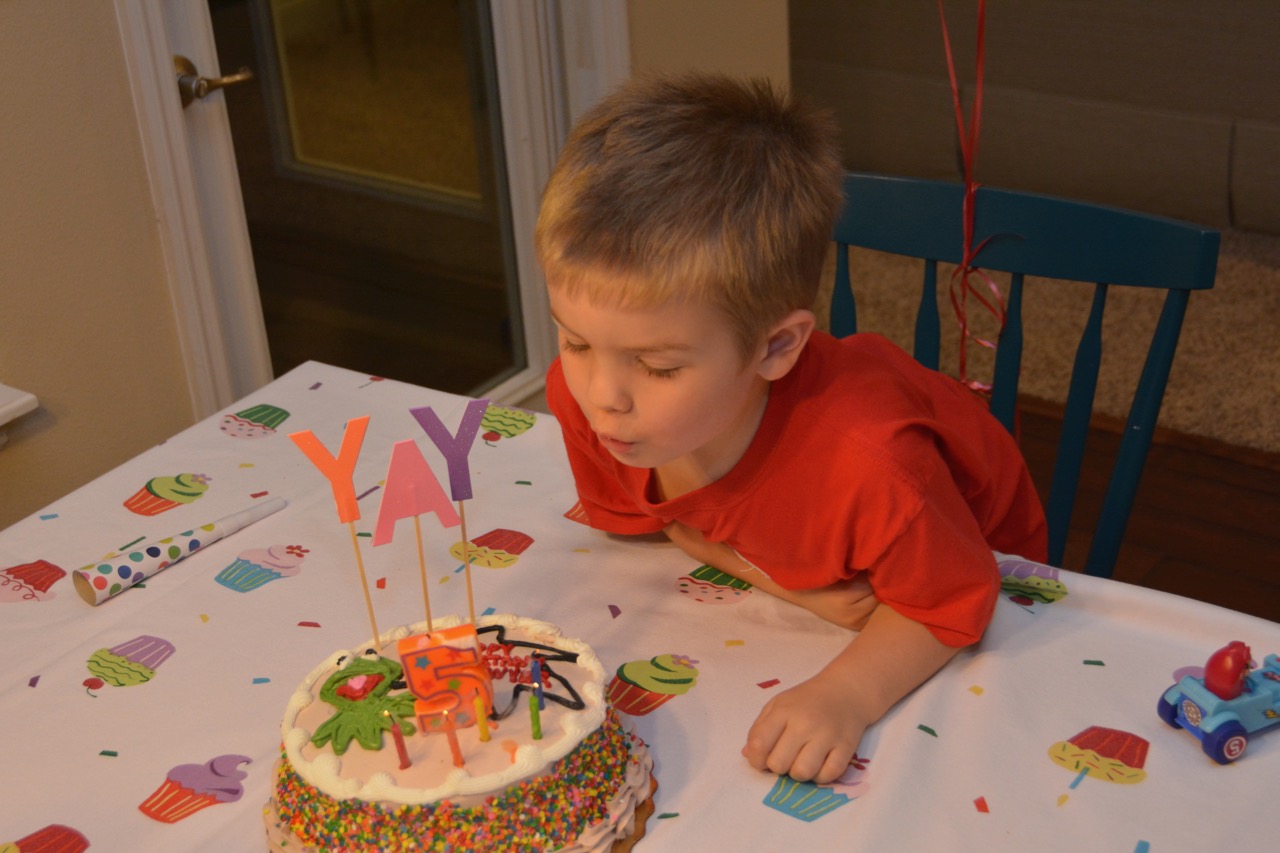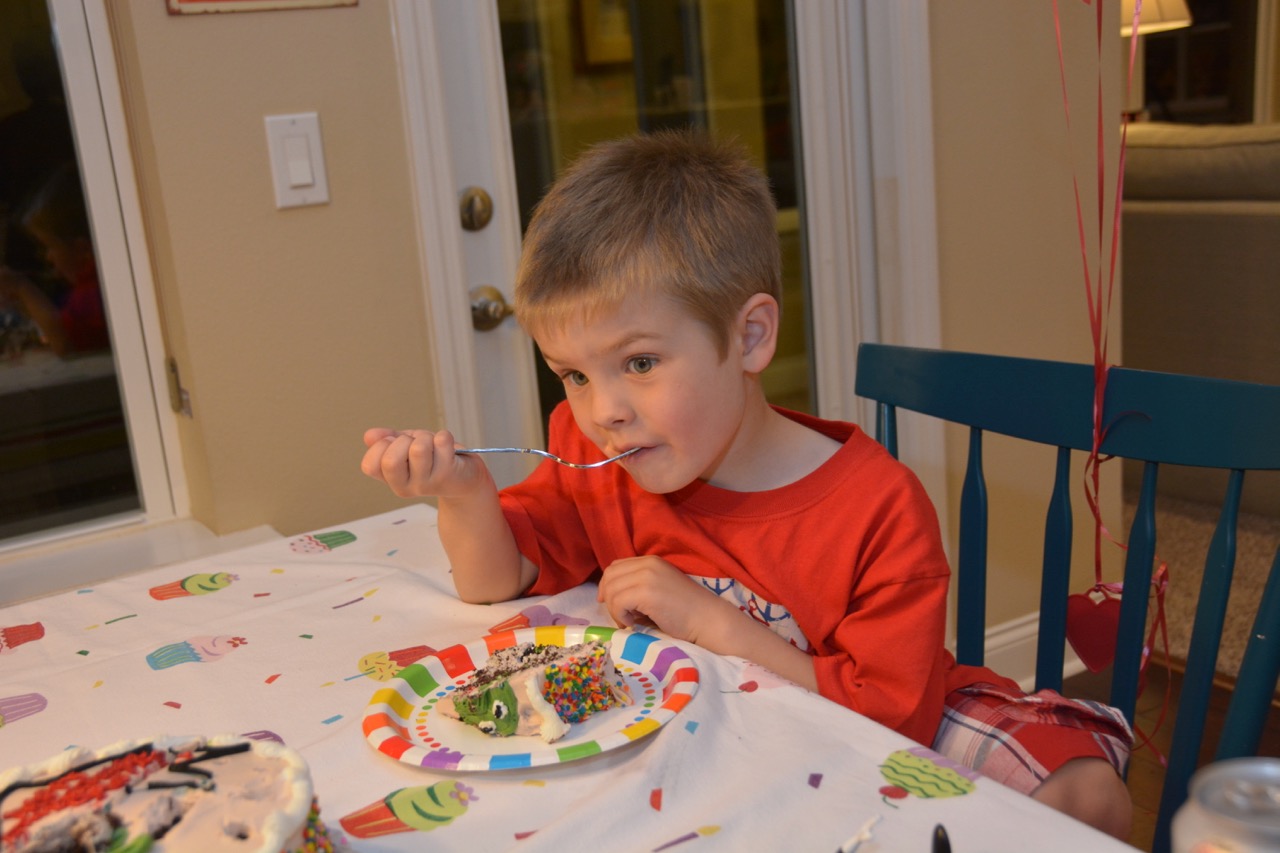 (Visited 6 times, 1 visits today)