Today, Sawyer officially met his 4 year birthday milestone, and the fact that it was Saturday meant we could all celebrate the entire day together.  I wrote about the day below, and I also created a video of some of the highlights of the day, so please check it out right here.
Although we took advantage of the long holiday weekend last Friday and Saturday, where we enjoyed a couple days at Disney's Wilderness Lodge and playing around Disney, we wanted to make sure we celebrated Sawyer's actual birth-day as well.  The day was lining up to be in the low 40s (high 30s with the wind), but we needed to keep alive Sawyer's birthday tradition of visiting Epcot on his birthday.  Emily has taken Sawyer to Epcot on the actual day since his first birthday.
To get the day started I ran to Dunkin' Donuts to get the family some sugar to fuel our Saturday expedition.  Hunter and Sawyer are pretty much exclusive rainbow sprinkle donut connoisseurs, so I brought back a few of those and some other grub to get us going.  We all got dressed and let Sawyer open up a couple presents before we departed to Epcot.  Being the planner that Emily is, she had purchased Sawyer a new Baymax sweatshirt both because it was going to be cold, and because there was a new Baymax meet and greet at Epcot that we would be visiting upon our arrival.  Sawyer absolutely loved his new "jacket."
We packed the camera, stroller, and our winter clothes and made our way to the Experimental Prototype Community of Tomorrow.  We knew it was going to be chilly, we just didn't know that the 400 mile an hour wind would be helping that chill penetrate our bones.  Any weather toughness I had growing up in Wisconsin has long departed.
Our first stop of the day was to visit Baymax from Big Hero 6.  Big Hero 6 was probably one of the first movies that Sawyer really watched when he was old enough to follow along with movies.  I believe that this movie has also sparked his love of superheroes, that his brother and the rest of the family don't necessarily possess.  The meet and greet location was right across from the current Character Spot location at Epcot, so we made our way through the wind tunnel to pay the giant balloon man a visit.  The Baymax meet and greet was really neatly themed to San Fransokyo which is where Big Hero 6 takes place.  Although Sawyer was a little timid to meet to giant marshmallow, he got over his fear enough so we could snap a few photos.
Emily had another one of her truly brilliant ideas this week to purchase a Mickey ears birthday hat that we will take turns wearing as the special birthday hat.  Sawyer was the first to don this hat, and it paid huge dividends in his visit to Epcot, as he got a lot of special attention, and we got a lot of great blackmail photos for his high school years.
After Baymax we were off to the Seas with Nemo and Friends, another one of Sawyer's favorite stops on the Epcot circuit.  The clam shells were the perfect opportunity to find a bit of shelter from the wind and cold.  After the ride we spent some time at the aquarium admiring the dolphins and other beautiful sea creatures that inhabit the enormous tank.  I really enjoy the Living Seas pavilion, as it is always calming.
The 23rd of January was also Emily's cousin Amy's birthday, who passed away before Hunter was born.  Emily enjoys visiting the dolphins at Epcot, which were Amy's favorite animal, as a way to say hello and wish her a happy birthday.  Happy birthday Amy… we miss you.
One of the Fastpasses that Emily had arranged was Character Spot with Mickey, Minnie, and Goofy .  Emily takes Sawyer to this spot each year so that he can get a big birthday hug from Minnie.  The experience was awesome, as both Goofy and Minnie conducted the onlookers in singing "Happy Birthday" to Sawyer during their meet and greet.  All the Characters were very interactive with both the boys and definitely worth the visit.  Three great characters, one short line… that's the key right there.
Our poor little Floridian bodies were working overtime to stay warm, so were hungry and needed to find a place quick and warm.  We decided upon La Cantina de San Angel, which is normally a great spot to sit outside, but thankfully they have indoor seating as well.  This was also en route to our next stop, the Gran Fiesta Tour Starring the Three Caballeros in Mexico.  We ordered up some delicious Mexican food and headed inside to both fuel and warm up.  We had a great lunch as the boys were being really silly.  Emily captured one of my favorite photos of the day above (I just love Sawyer's mischief face in that one).
Our experience in Mexico was one of the highlights of a pretty amazing day.  We headed into the Mexico pavilion and were excited to hear the sweet sounds of the Epcot Mariachi Cobre band, who were playing inside due to the weather.  If you have not heard this band I think they are one of the best, most authentic things about Epcot.  The group has been playing at Epcot since the park opened in 1982.  Last year Emily and Sawyer were lucky enough to see the Mariachi Cobre for Sawyer's 3rd birthday, when they serenaded him with the Happy Birthday song.  Well, maybe it was the hat, because they picked the little guy again to come up with the group while they sang Happy Birthday.  It was a really neat experience which we captured in video (top of post).
After listening to his fill of mariachi music Sawyer indicated that he was ready to embark on his boat tour around Mexico.  Although I have the script and music memorized from my 396 "Donald's boat ride" sailings, there was in fact something new that I have never seen on the Gran Fiesta attraction.  At the end of the ride they have replaced the video of the Three Caballeros with actual animatronics.  These animatronics originally started at Magic Kingdom in 1971 in the Mickey Mouse Revue attraction.  They also made a stop at Tokyo Disneyland before ending up back here in the Sunshine State at Epcot in December.  Amazing how much history there is in this place!
We had a little time to kill before our Test Track Fastpasses so we headed over to the Universe of Energy so we could show the boys how large cordless phones used to be.  As we approached the attraction we spotted a nice grassy area that was covered in colorful leaves just waiting to be thrown around.  We took the opportunity to capture some "Florida fall" photos, in January, with the boys.  The simple things.
Wanting to make sure that we didn't miss the Universe of Energy, we got in line with the other 3 Guests who wanted to ride as much as we did.  Ellen and Bill Nye the Science Guy entertained us with their outdated humor and outfits.  In fairness to the attraction, Alex Trebek is still the smug host of Jeopardy, so that at least is current.  I got a chuckle out of how many times the Cast Members warned the group about the fact that it was 45 minutes and you couldn't leave.  I felt like I was back at Alcatraz.  The boys enjoyed the dinosaurs and the corny comedy, and I just enjoyed being out of the cold.
The Epcot main event for Sawyer's birthday was Test Track.  The boys have each only ridden Test Track a couple of times so it is still a fairly unique experience for them at Epcot.  They both agreed their favorite part of the attraction is the "outside" part so we decided to take a video of the experience.  Sawyer kept saying it was his favorite part during the entire outdoor loop (see video above).  It was really cute.  Hunter won the design challenge for those in our car, so he was pretty proud of himself.
Although we had Fastpasses for Spaceship Earth, we all agreed that we could skip that ride and instead get a couple soft pretzels and some hot cocoa to warm up.  We enjoyed the snacks as we made our way back to the car and headed home to prepare for the arrival of Grandma and Papa and some delicious spaghetti dinner.
At home the boys played as Emily put the finishing touches on her homemade cake.  Sawyer wanted a Jurassic World party but Emily decided that there was no pleasant way to make that into a cake, so she opted for the dinosaurs from the gentler The Good Dinosaur.  She made this really creative cake that looked like a mountain range with Spot and Arlo from The Good Dinosaur  on a chocolate hill.  She added graham crackers as the mountain peaks and decorated the outside with different kinds of chocolate candies to look like rocks and boulders.  Here is a link if you want to check out the site that inspired The Good Dinosaur cake.  She really does an amazing job putting the the extra details into the boys birthday parties (boys I hope you appreciate this when you get older!)
Grandma and Papa arrived which meant that Sawyer could finally tear into his presents, which he did with a little help from his older brother.  I love watching kids in that age range open presents because everything is amazing to them, even the clothes.  Sawyer tends to respond, "Are you kidding me?!" a lot during gift opening.  Watch the video above for his best gift opening line.  We paused gift opening to enjoy some delicious spaghetti and garlic bread, and then resumed opening until gift wrap was adequately scattered about.  We reconvened at the table for Emily's amazing cake, sang Sawyer his 4th Happy Birthday song of the day, and eat dessert till we hit capacity.  The boys played for a bit before we put them to bed and called it a day.
Grateful for an amazing day with two awesome boys, a beautiful, creative, and thoughtful wife, and two amazing parents-in-law to share this day with.  Here is hoping your 4th year of life is everything you want it to be, buddy!
If you have any fun stories of your visit to Epcot, maybe even listening to the Mariachi Cobre, leave us a comment below and tell us all about it.
Photo Slideshow – Sawyer's 4th Birthday at Epcot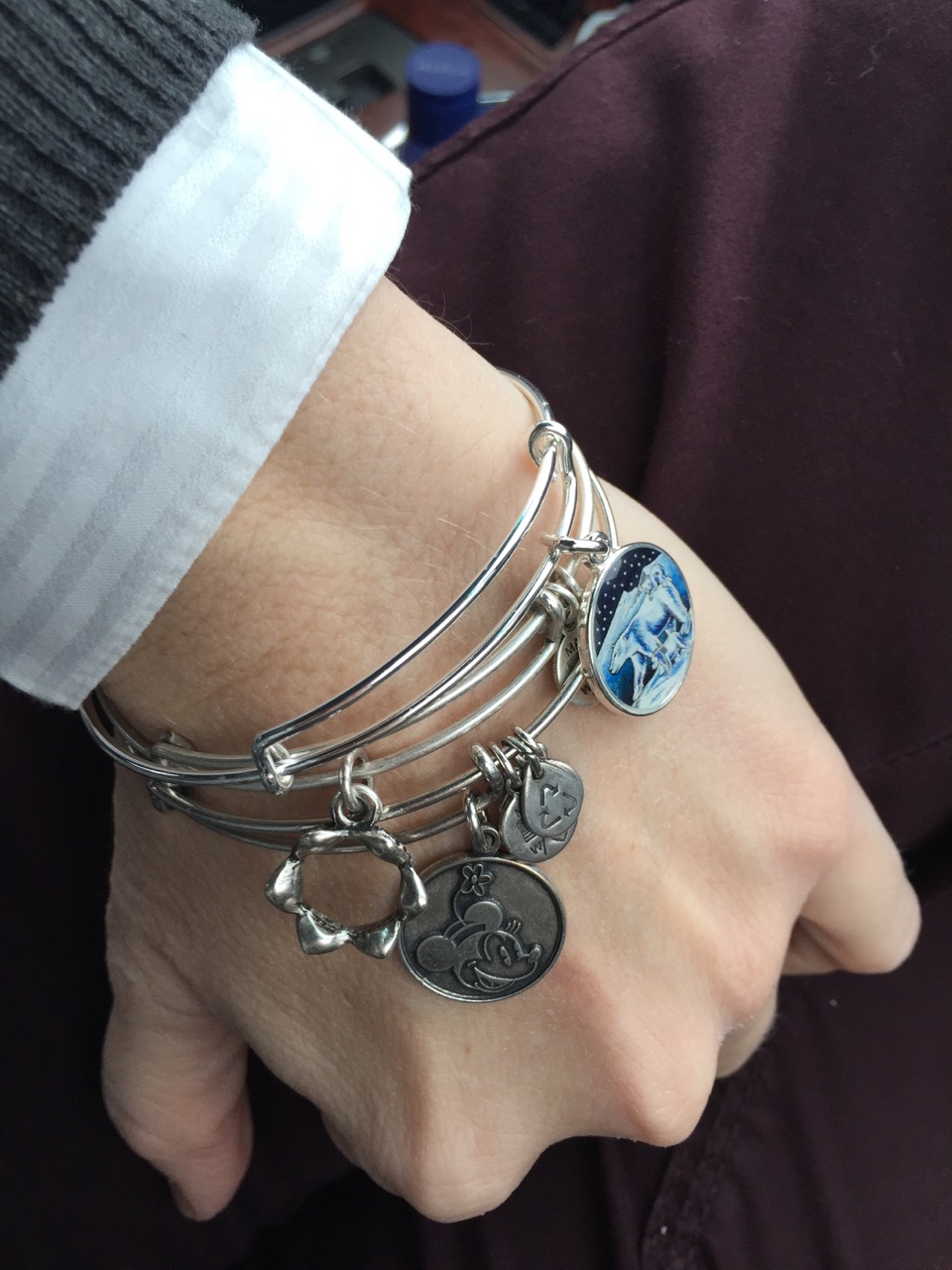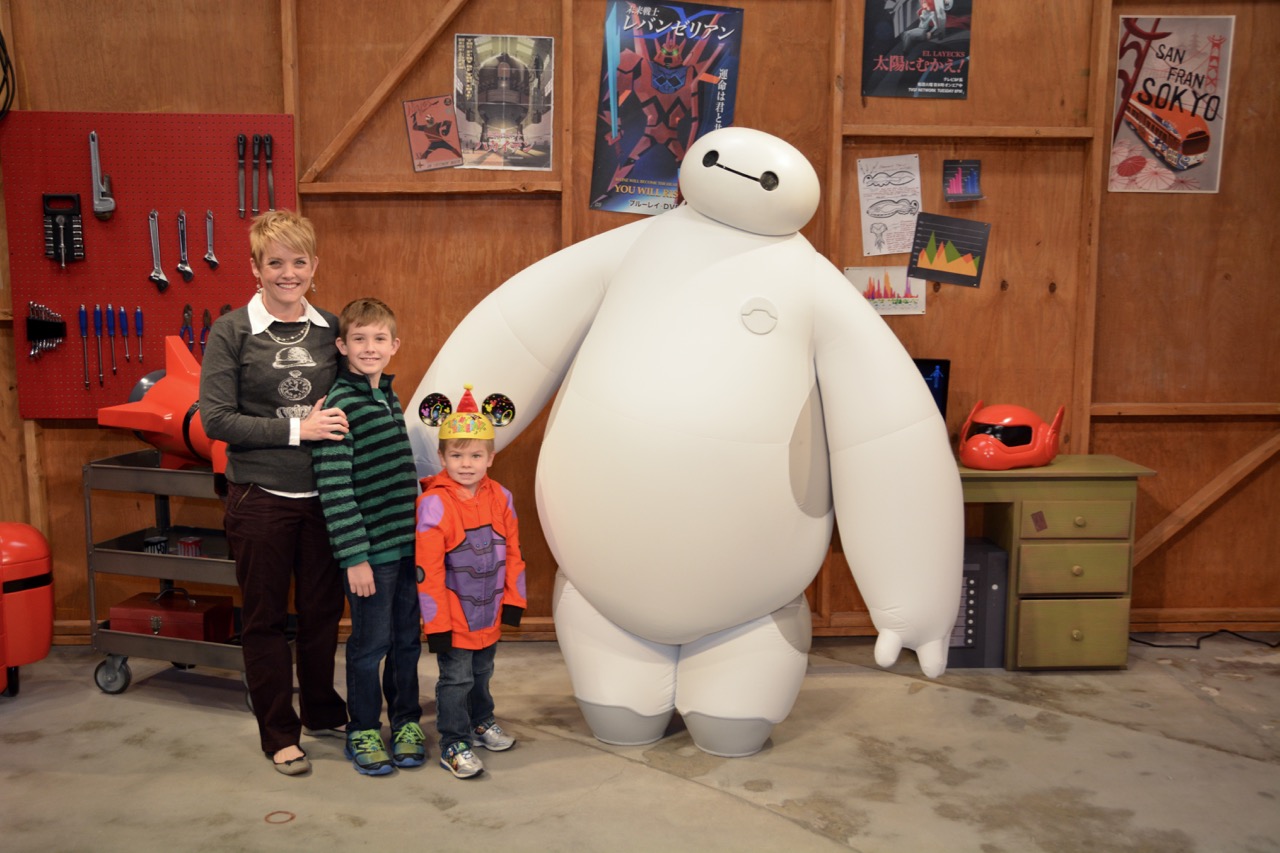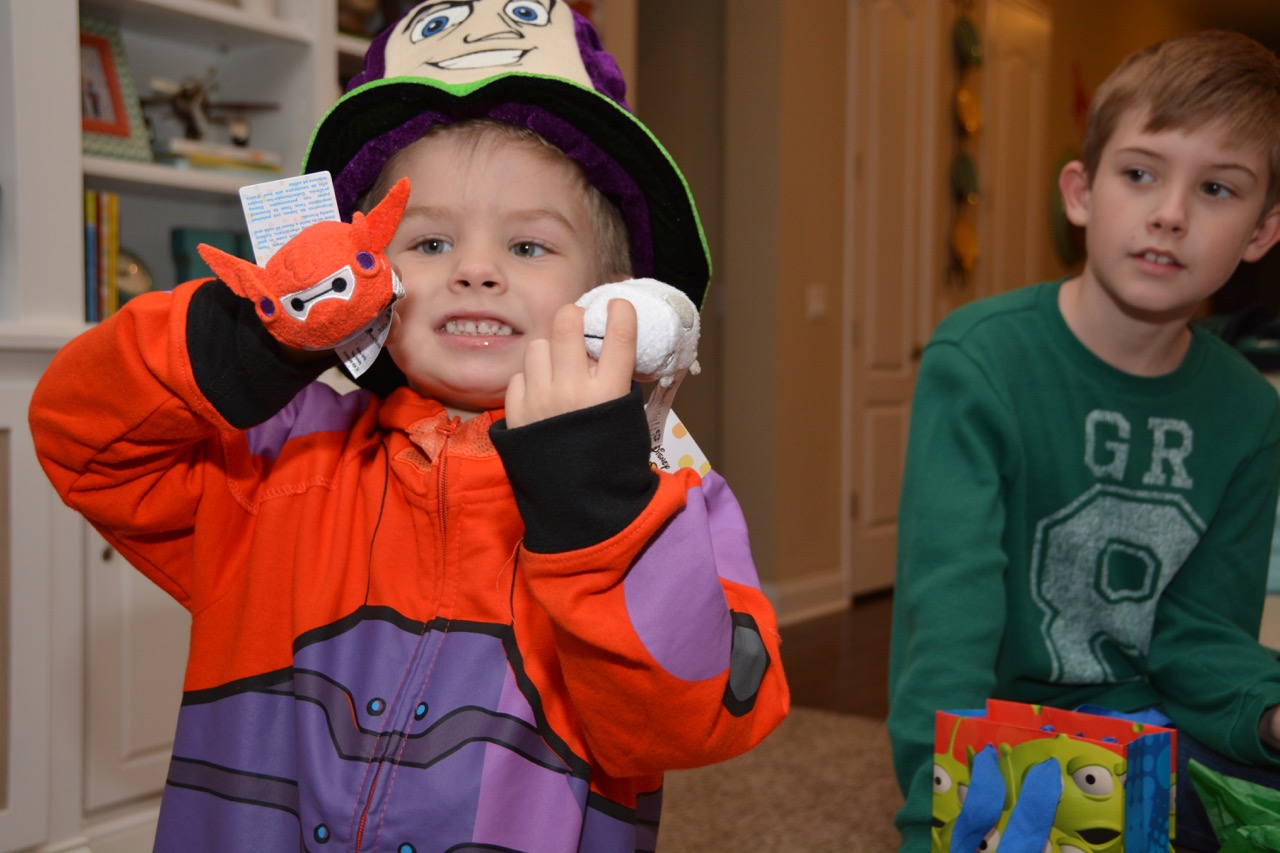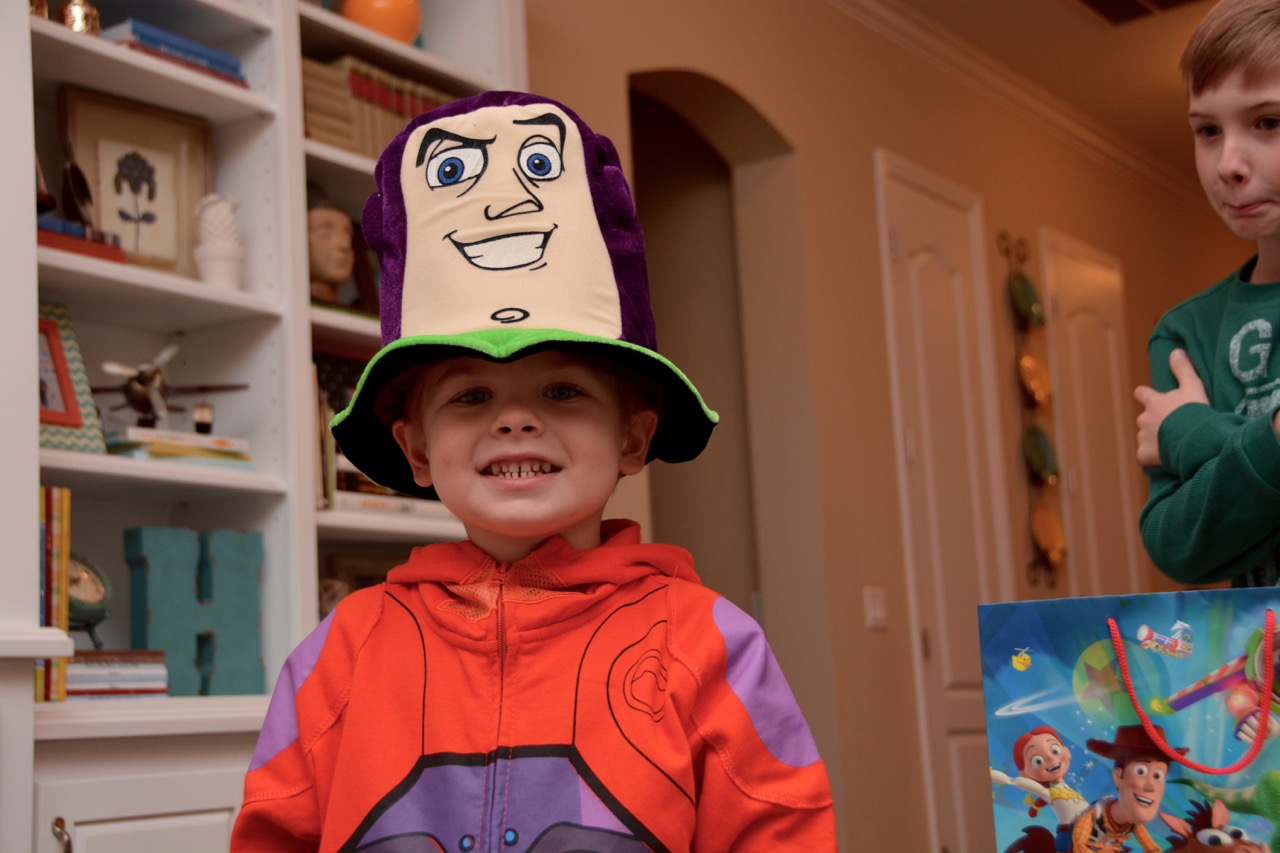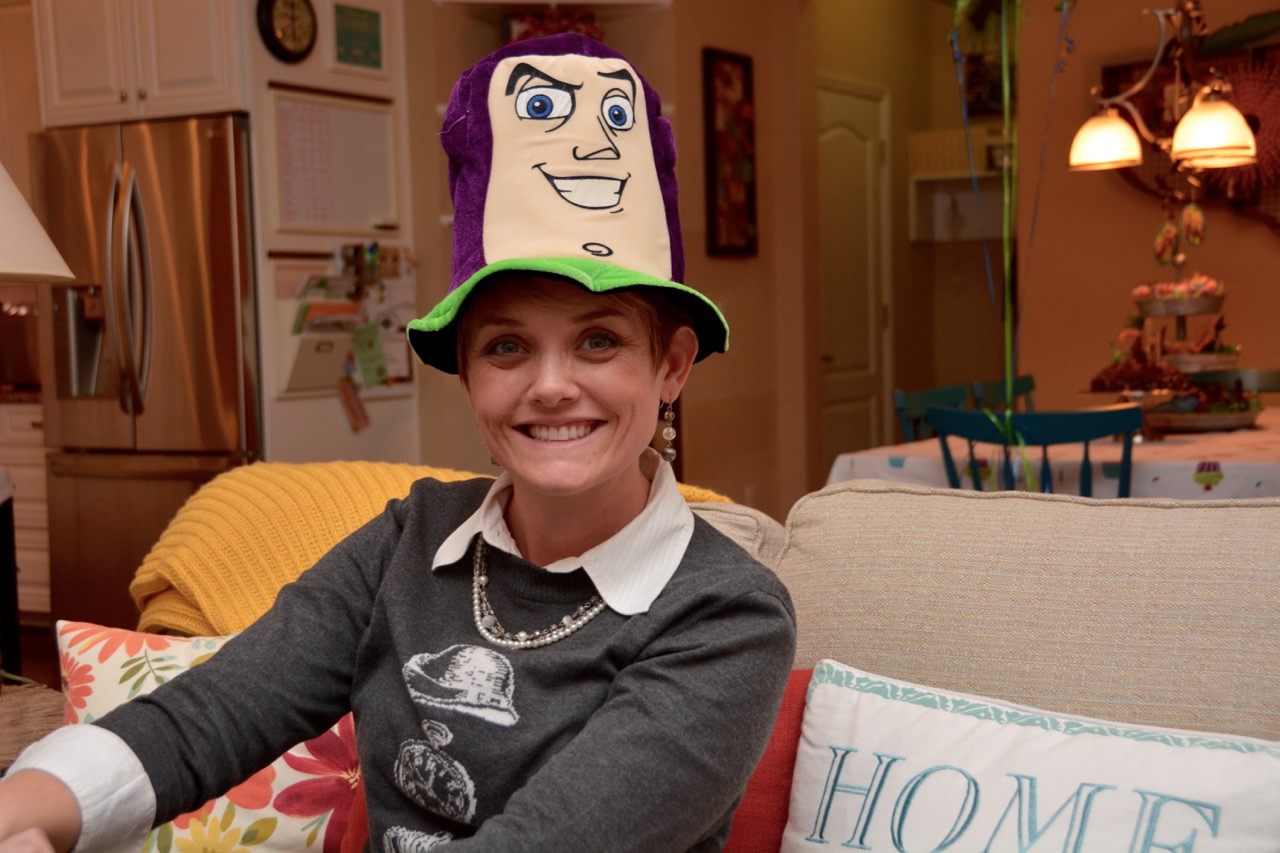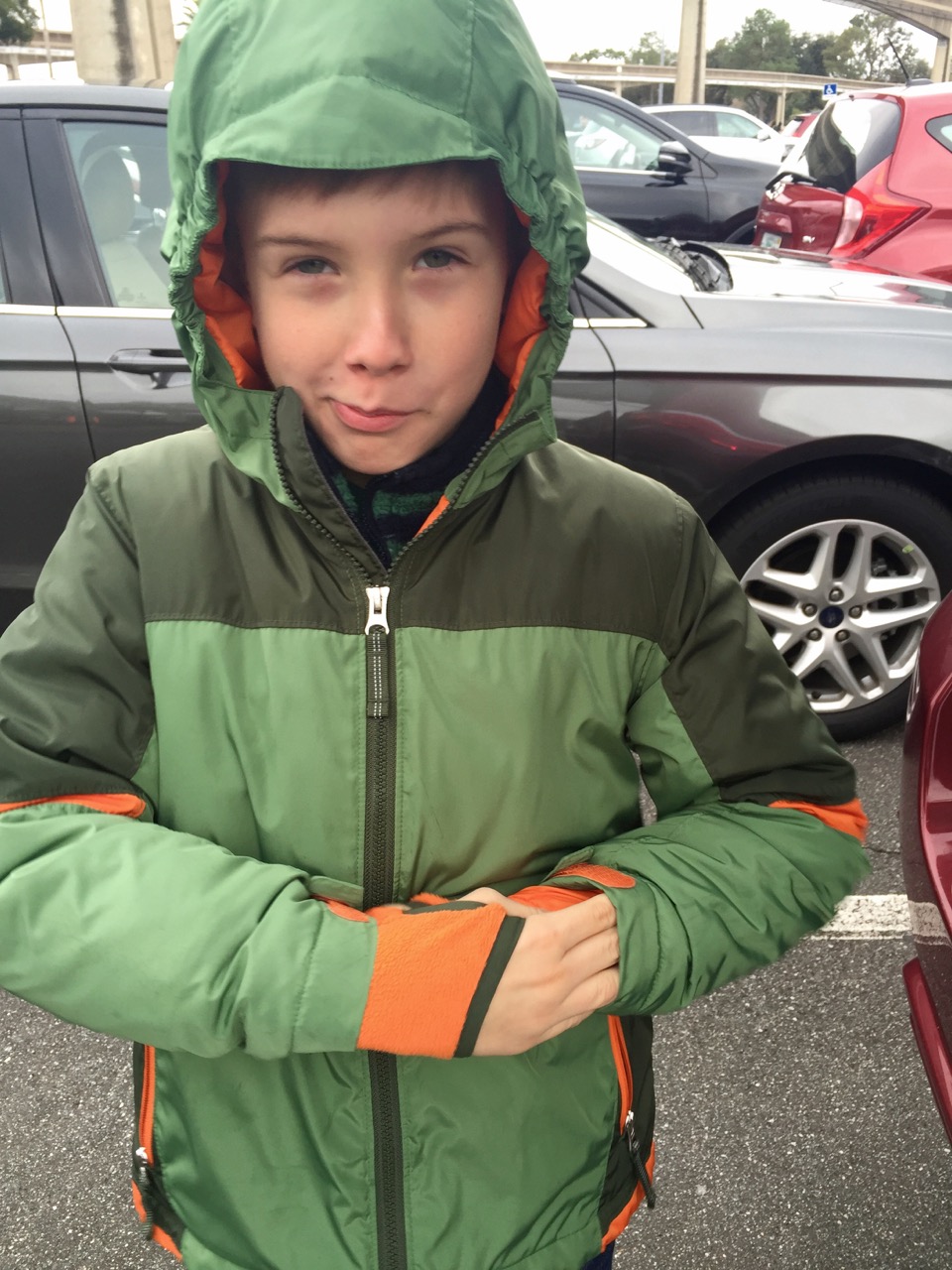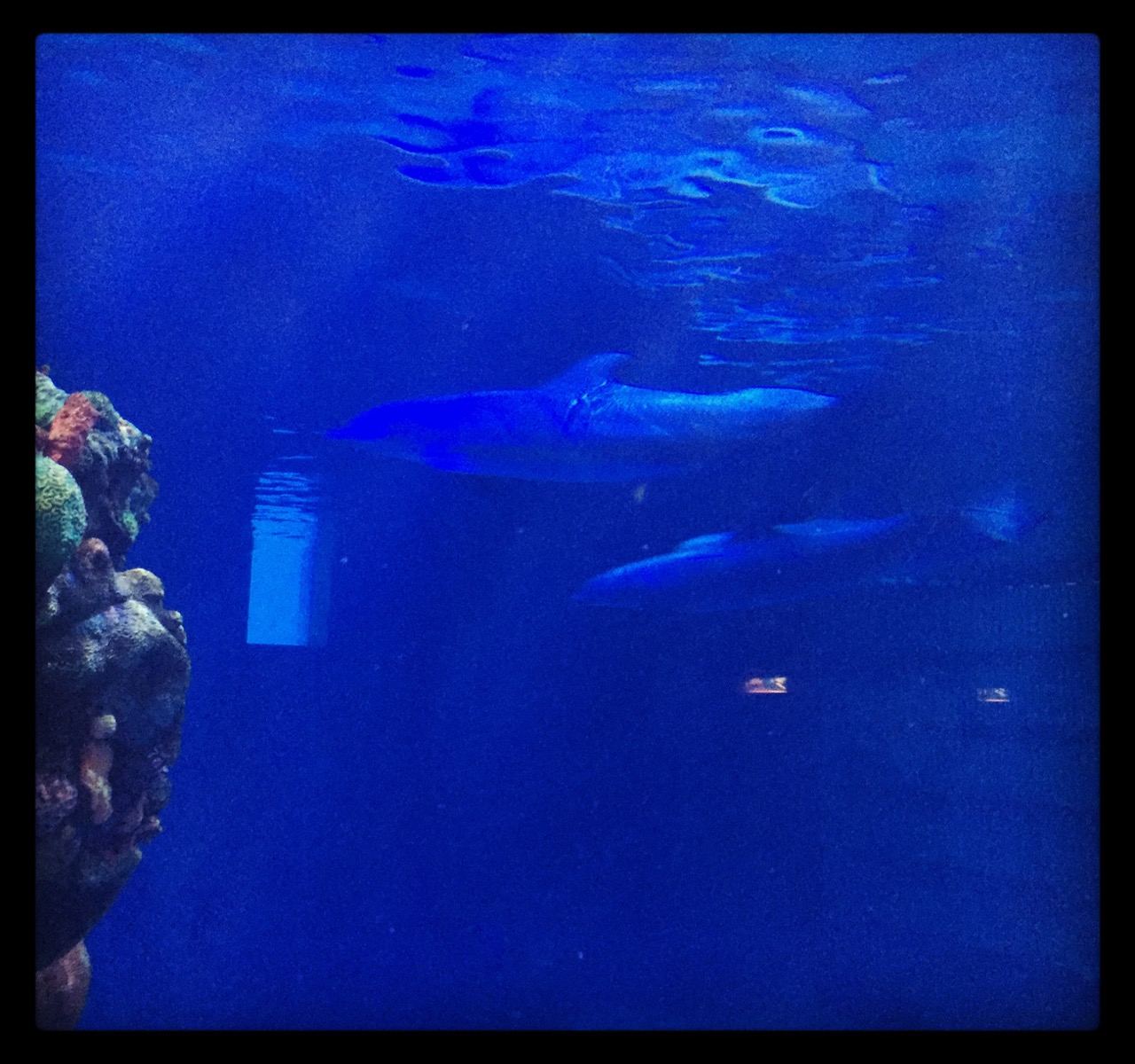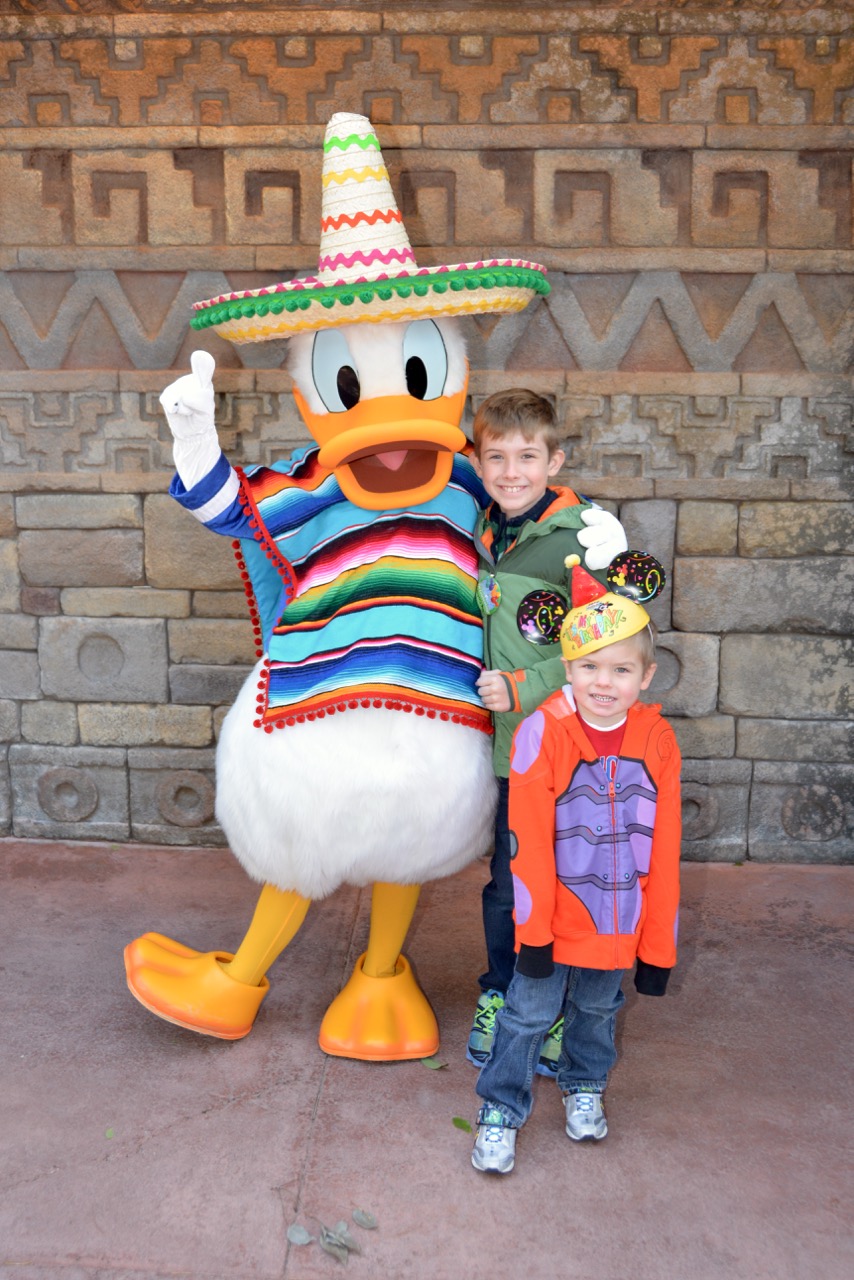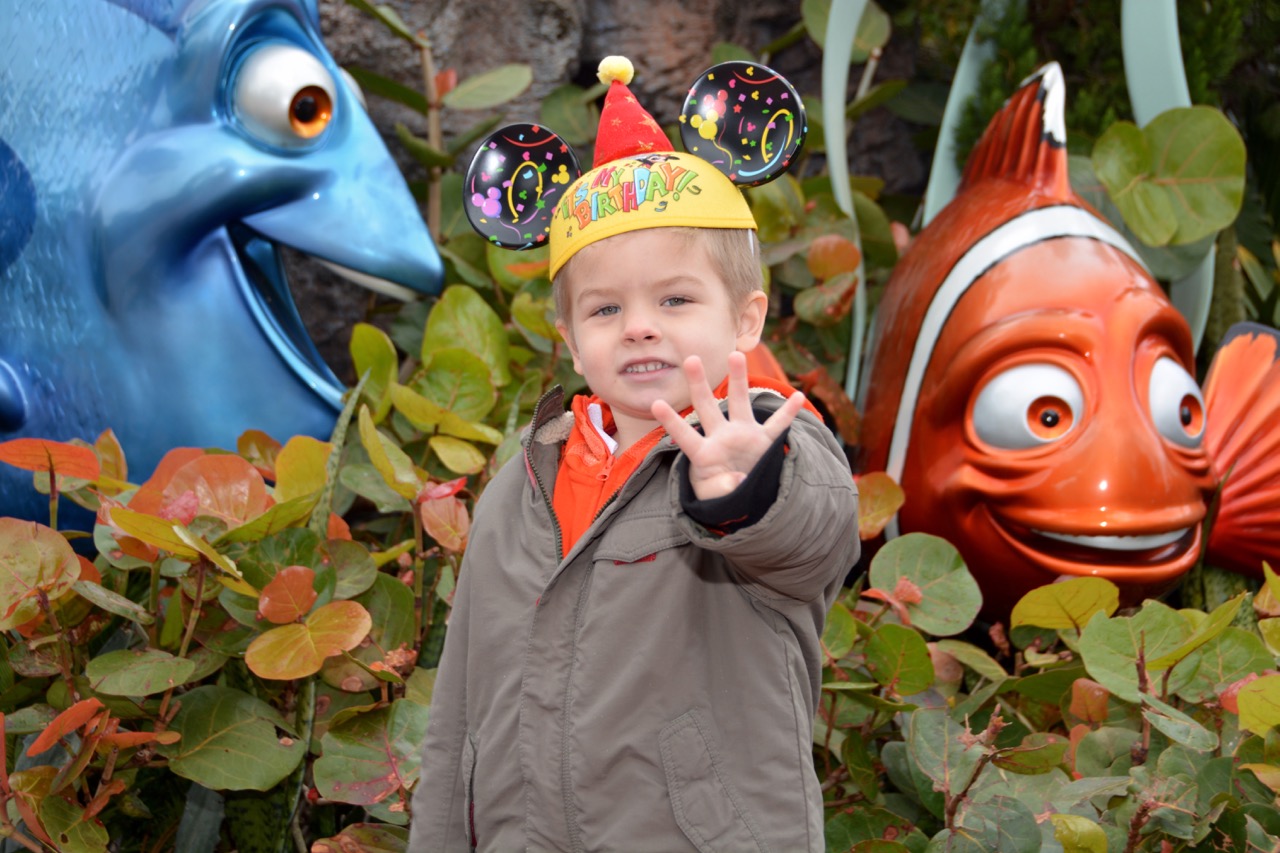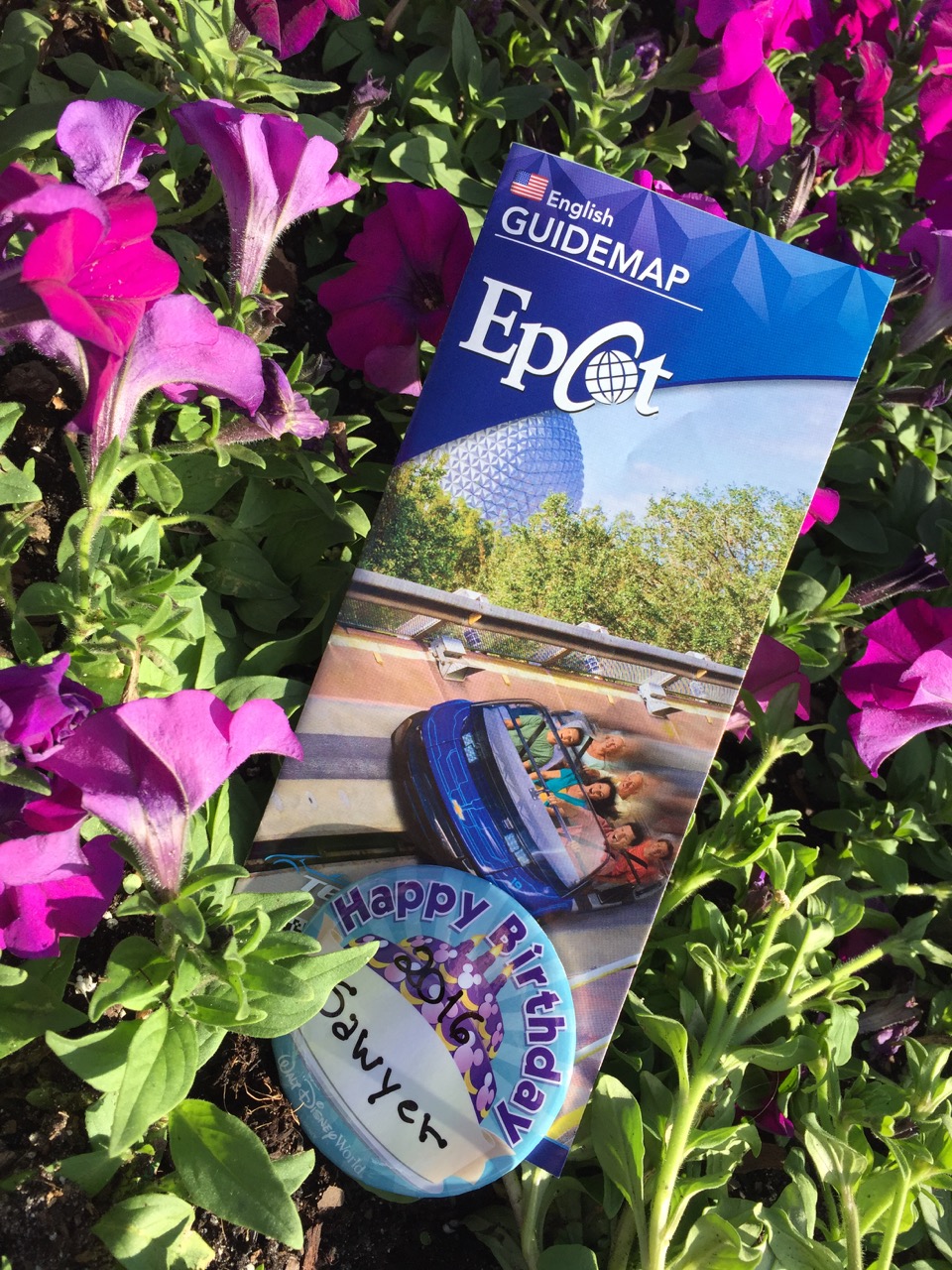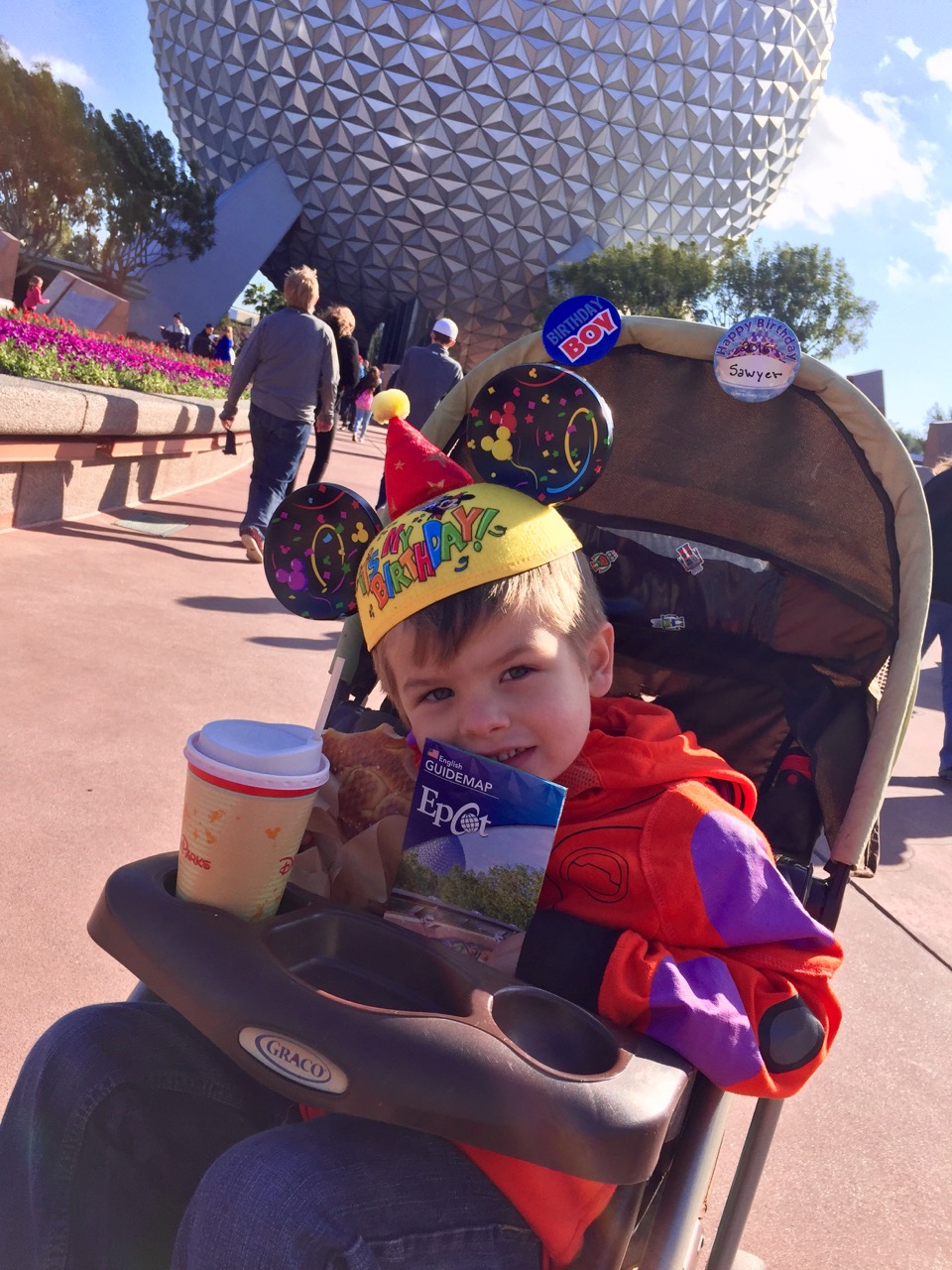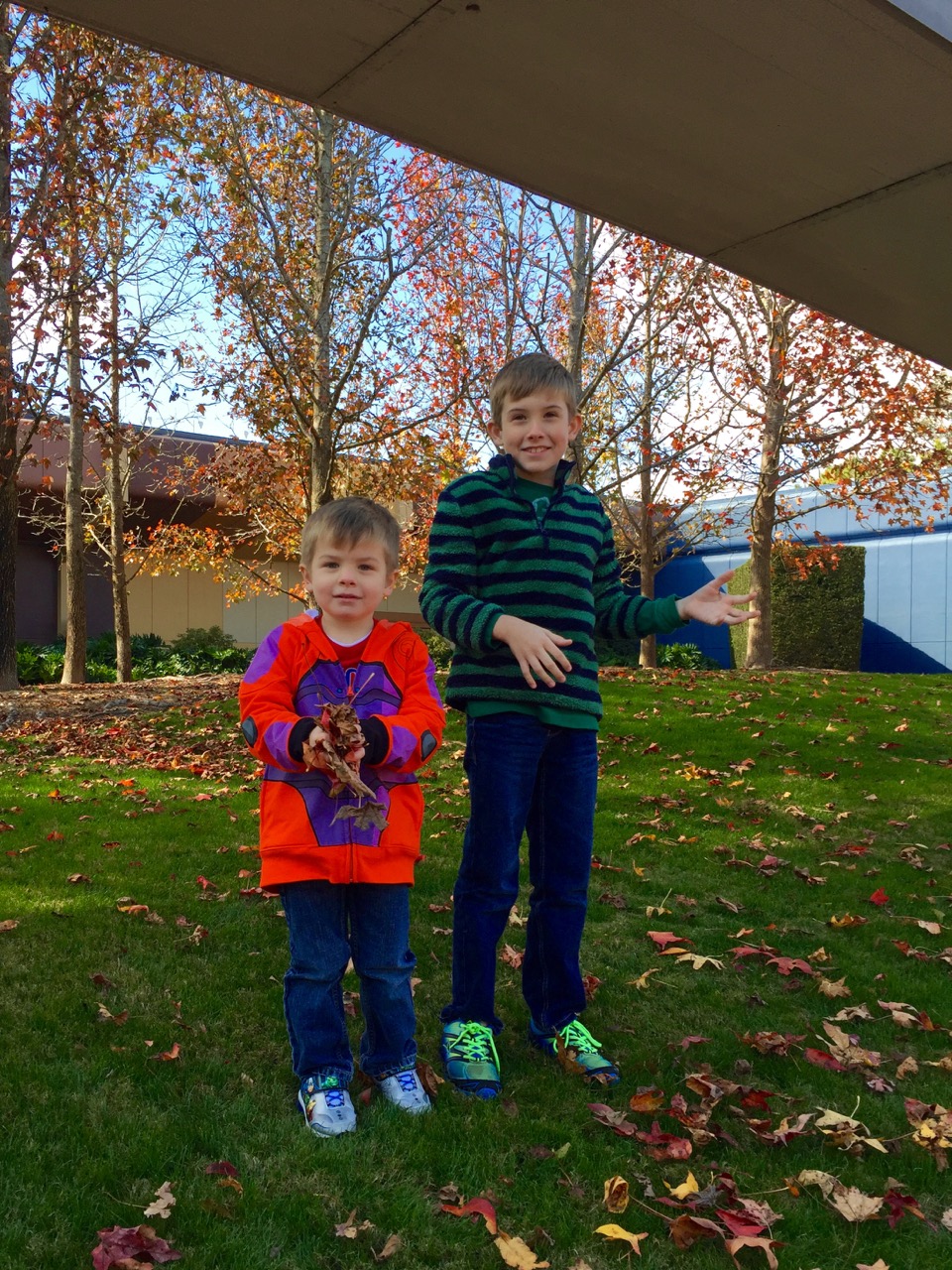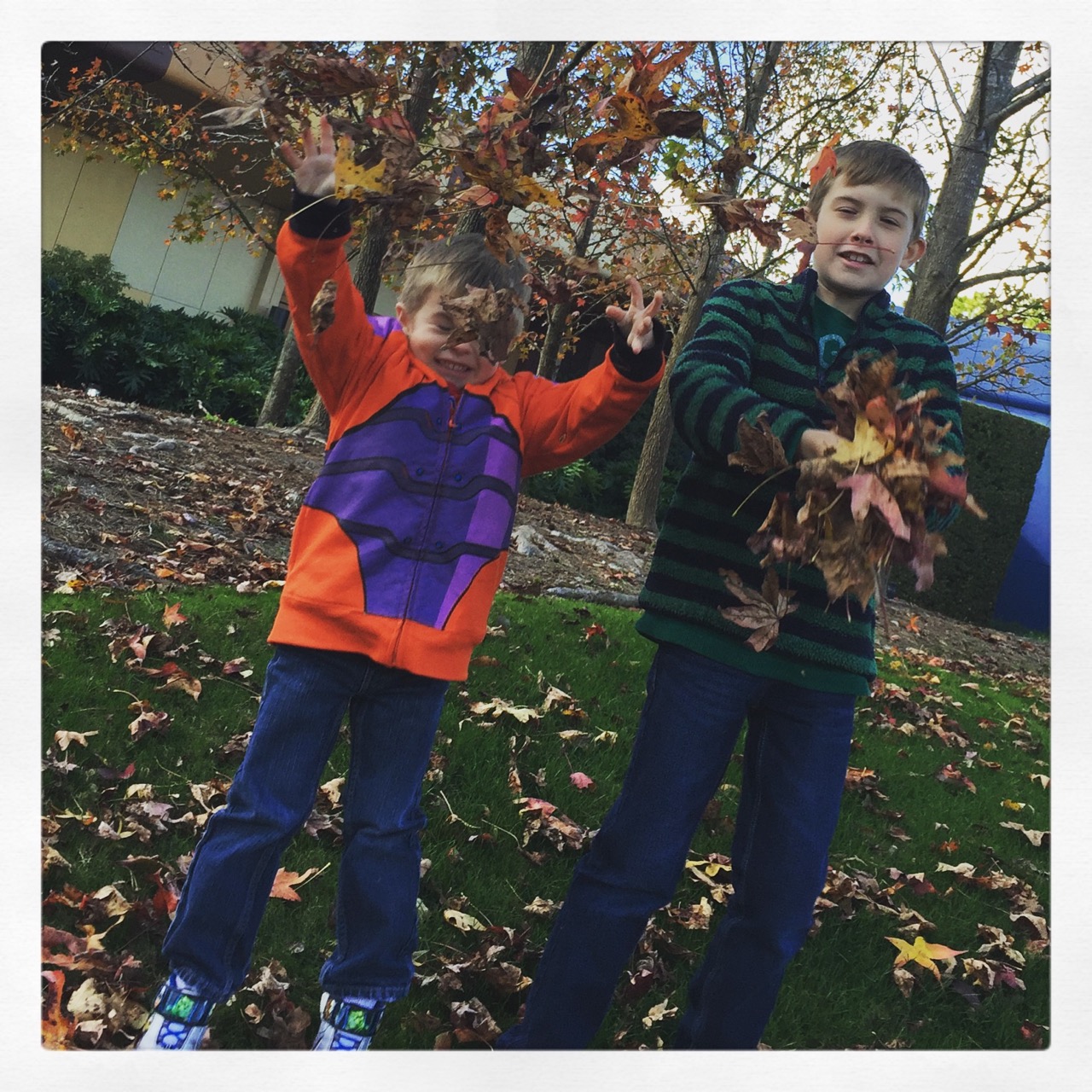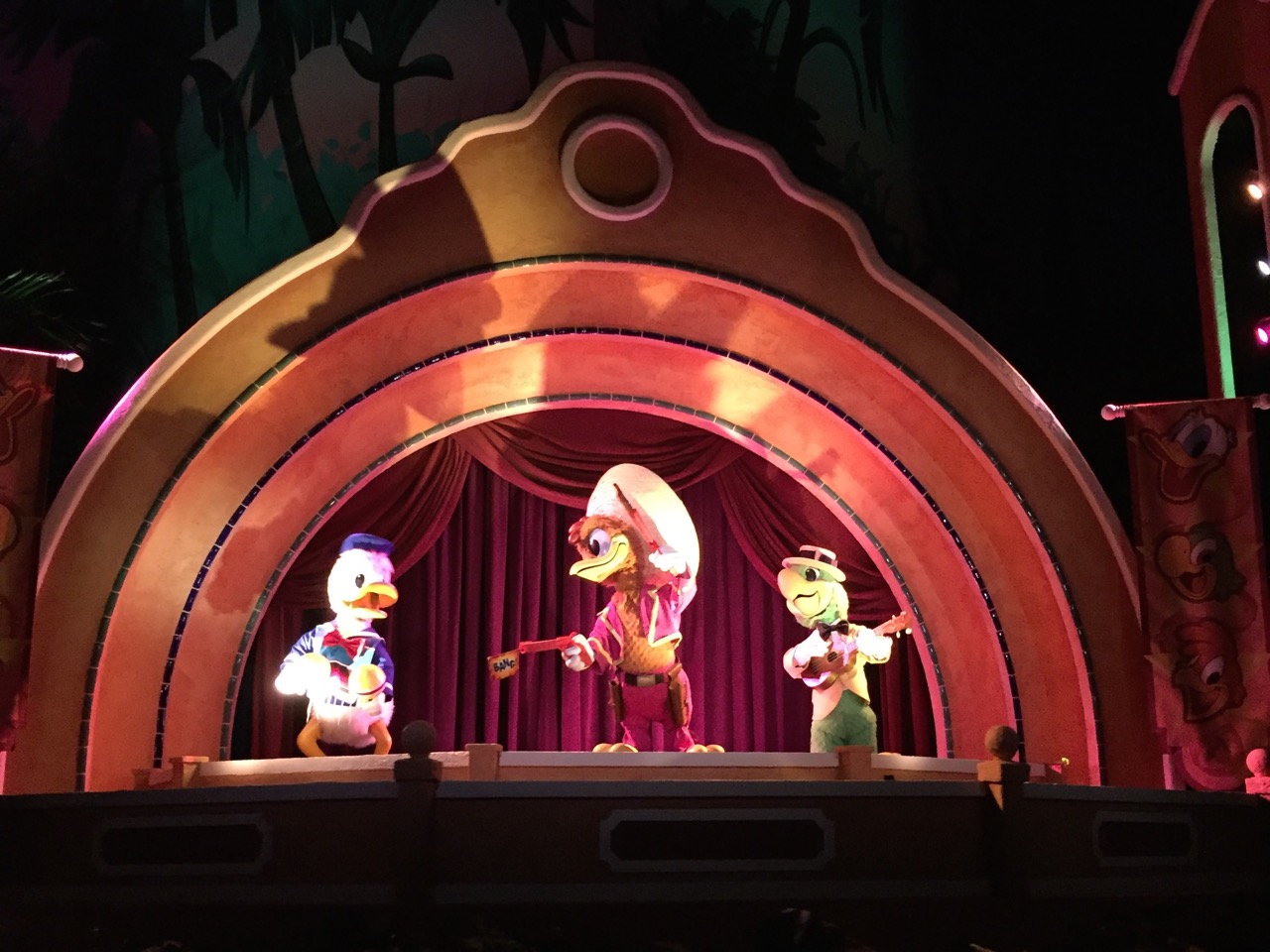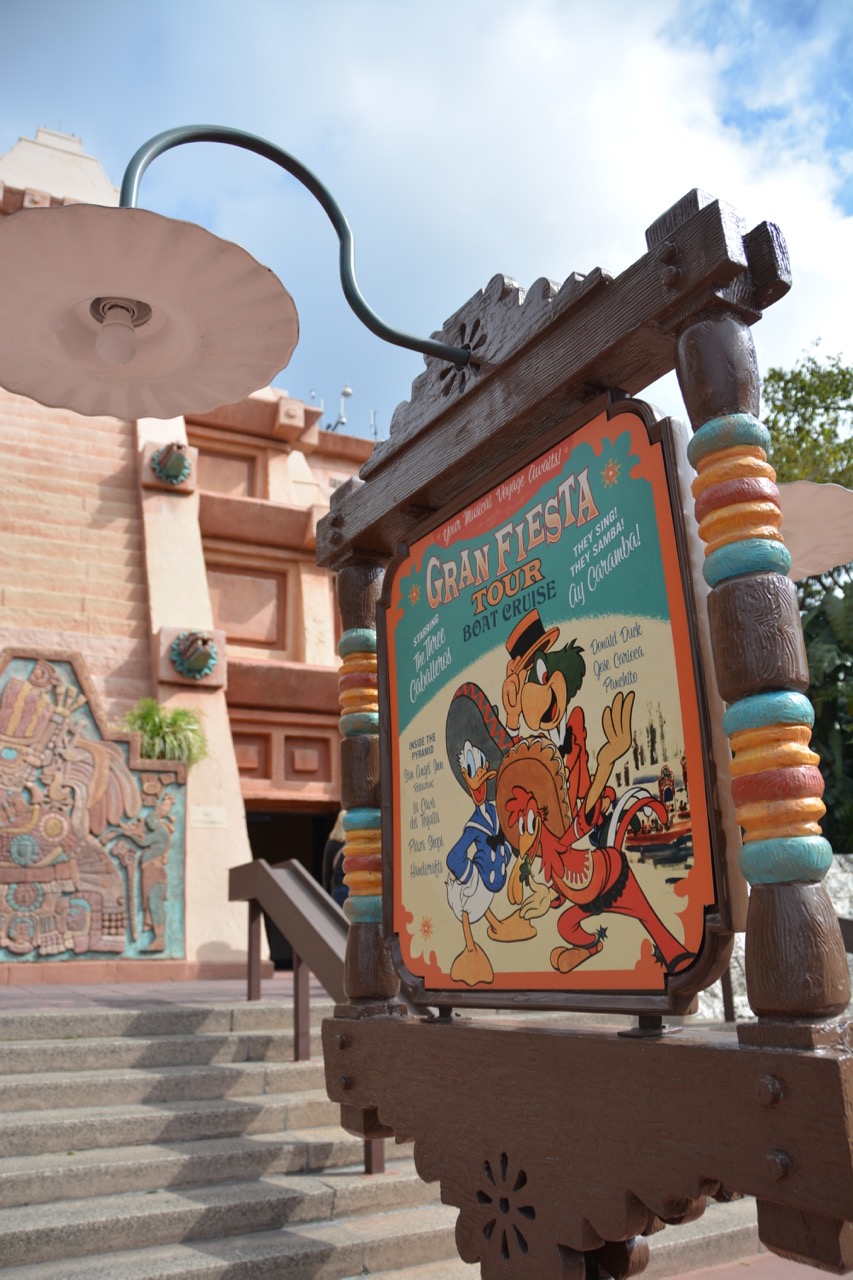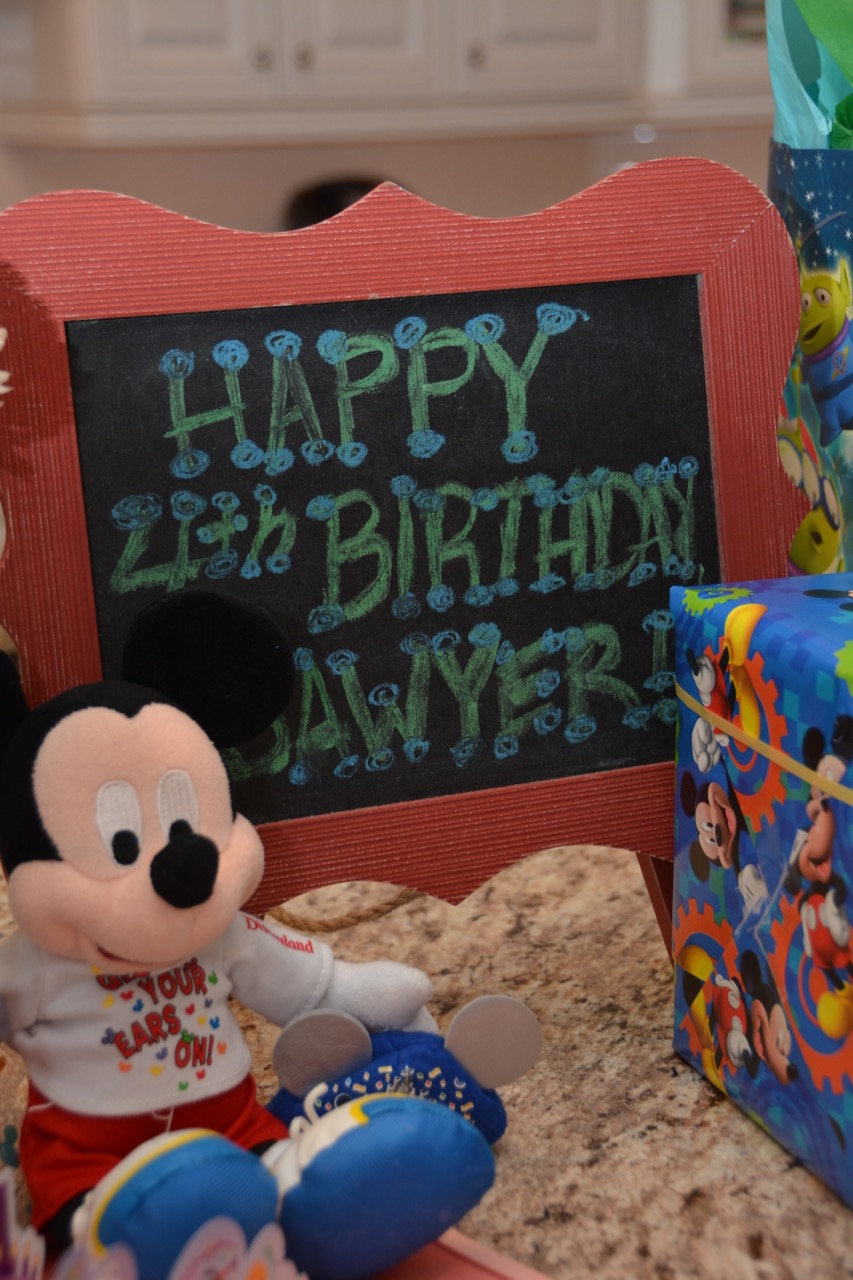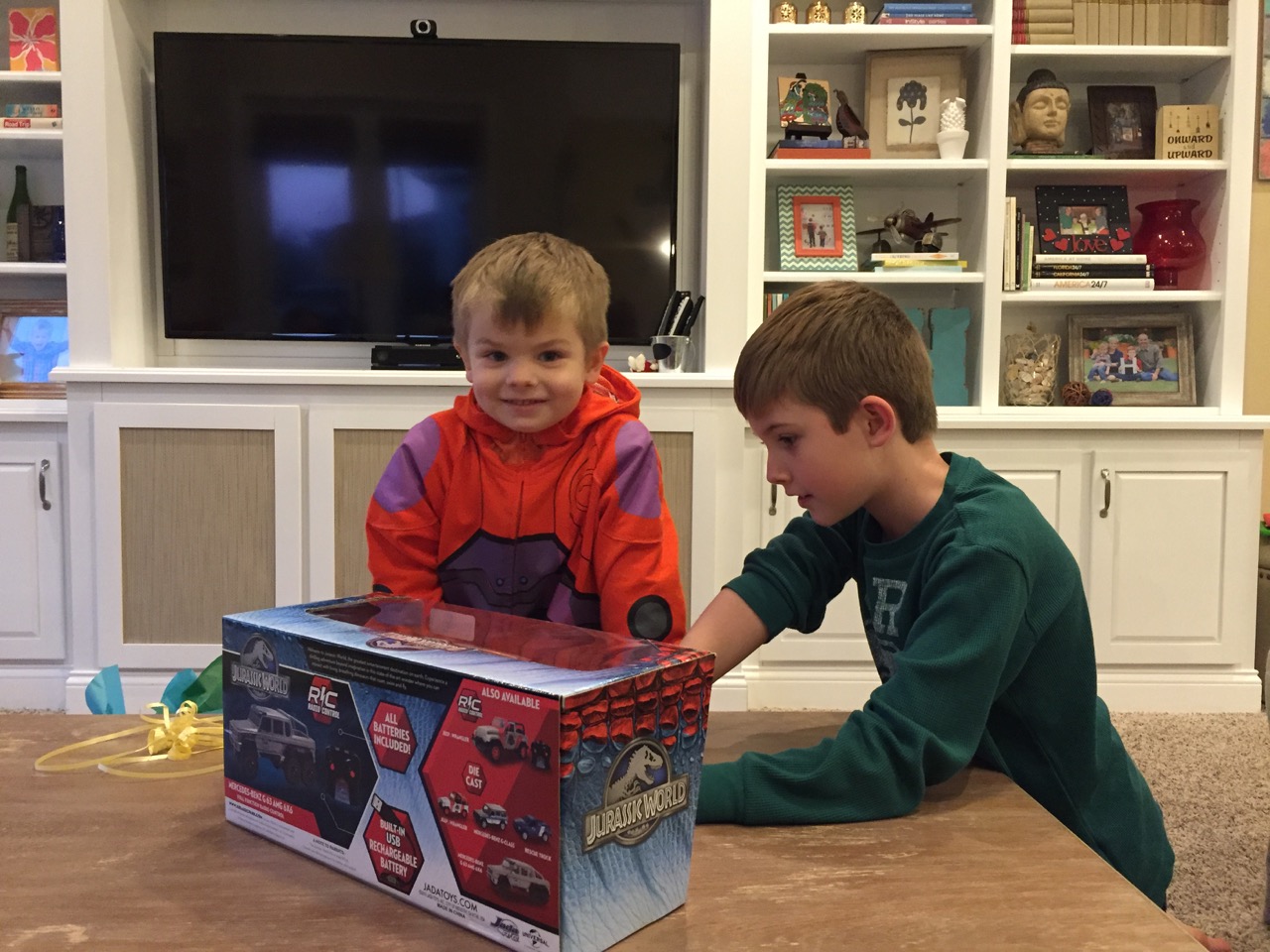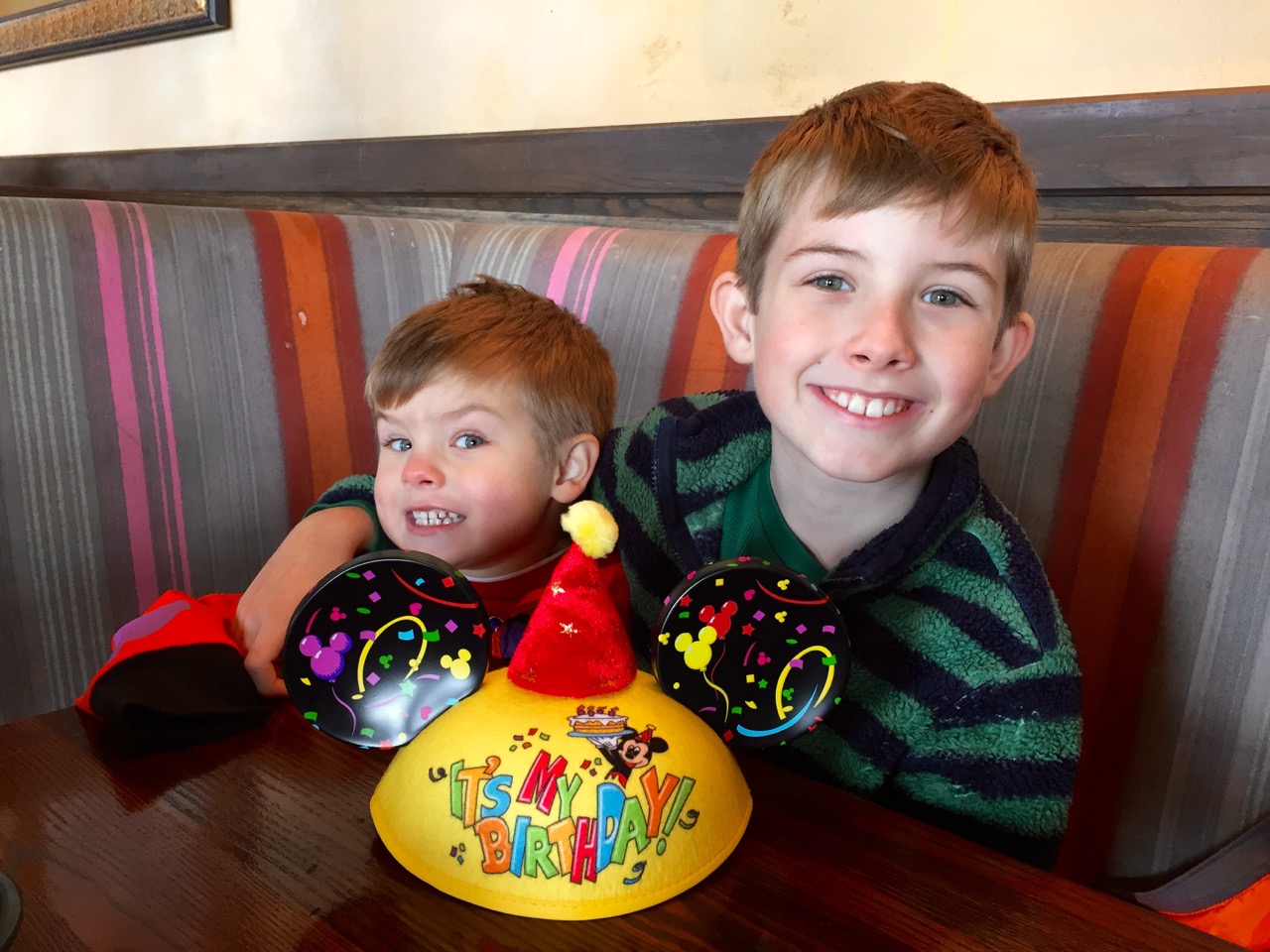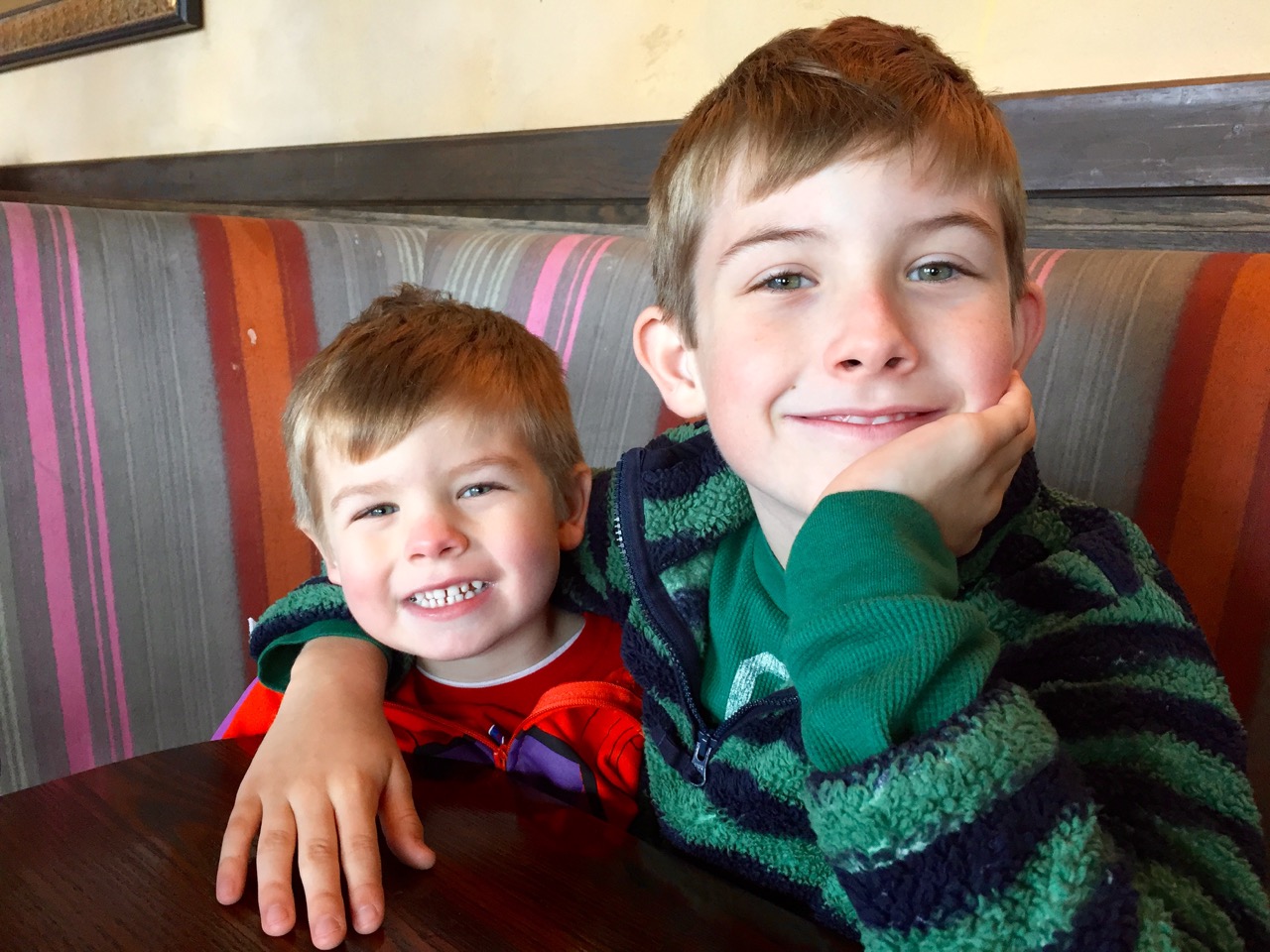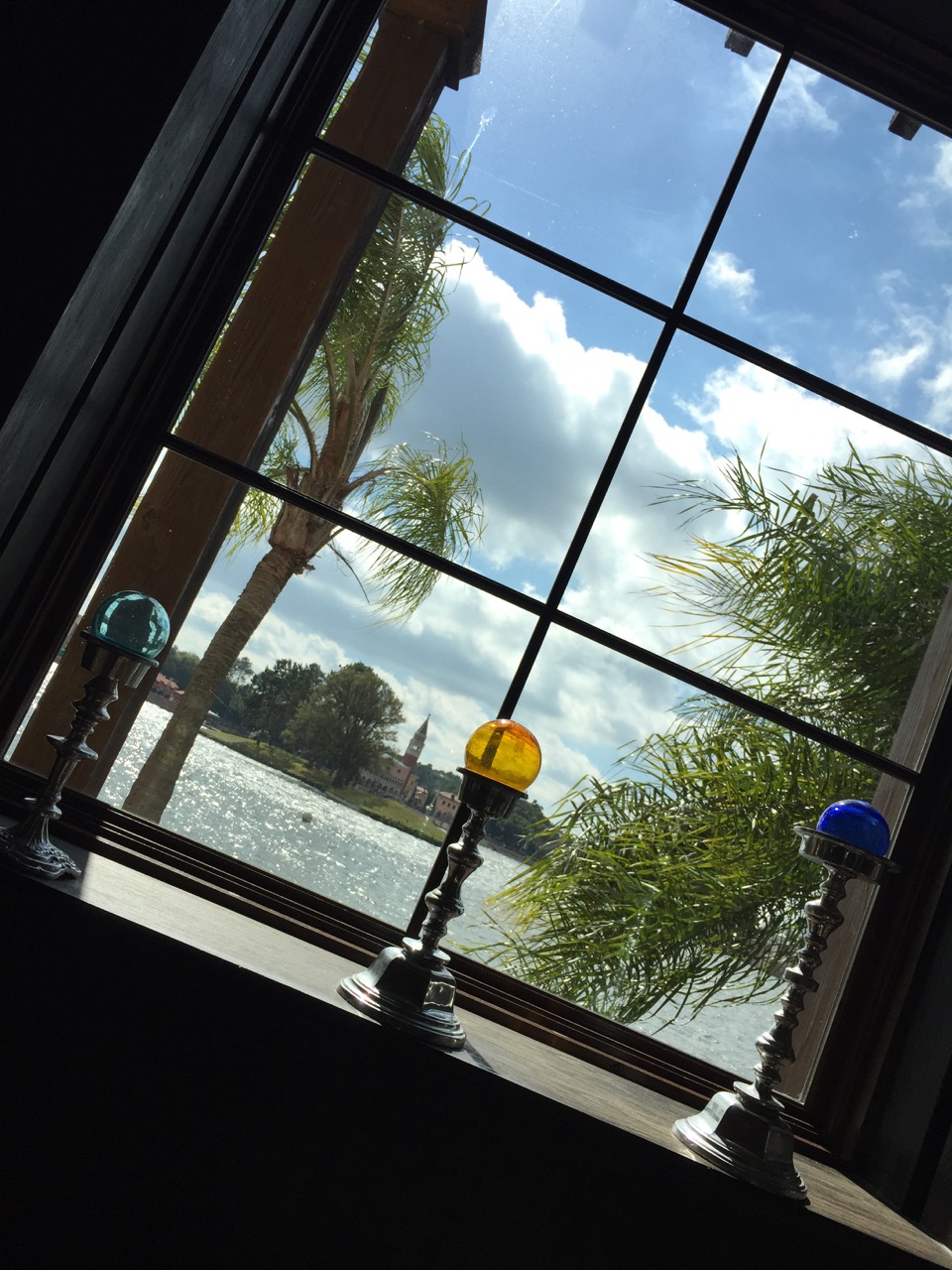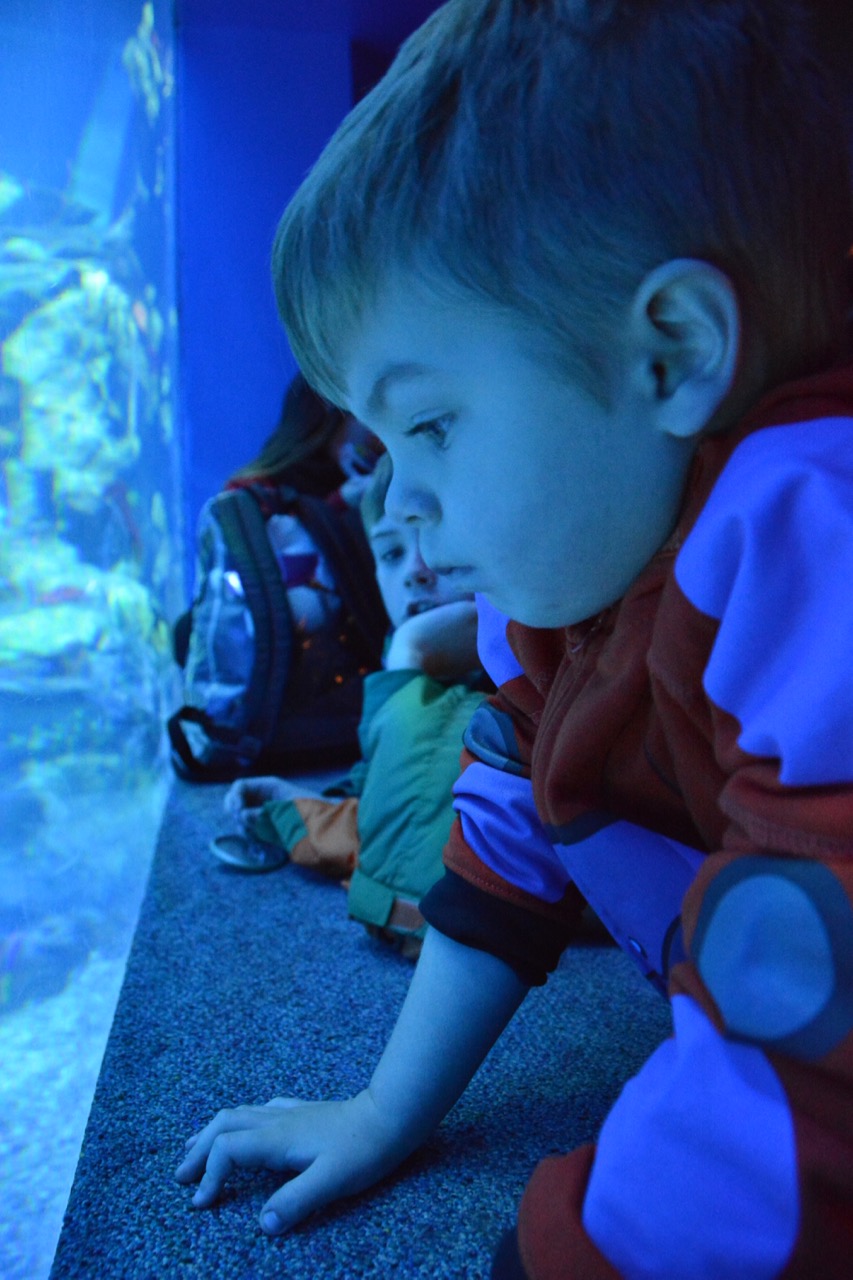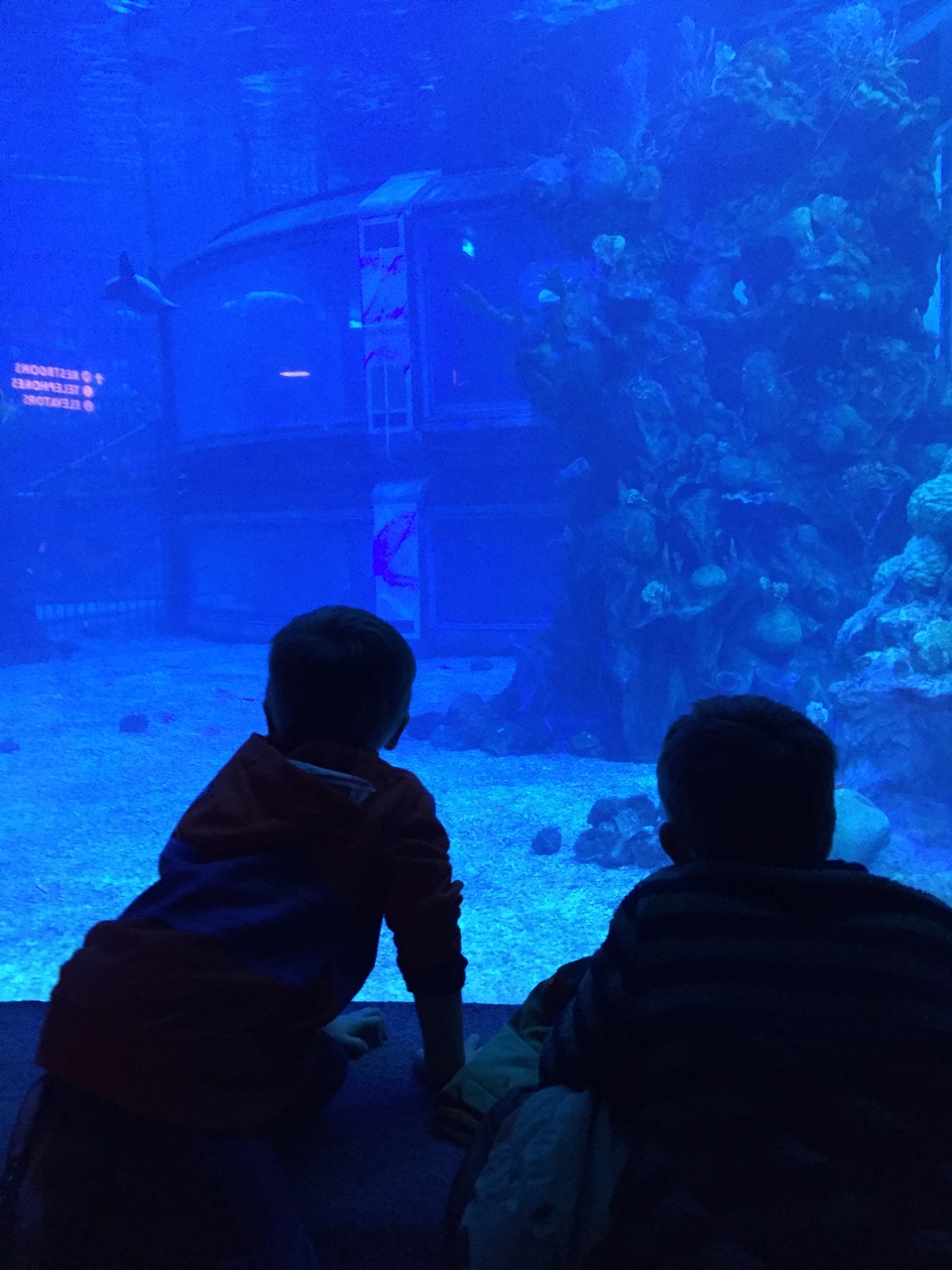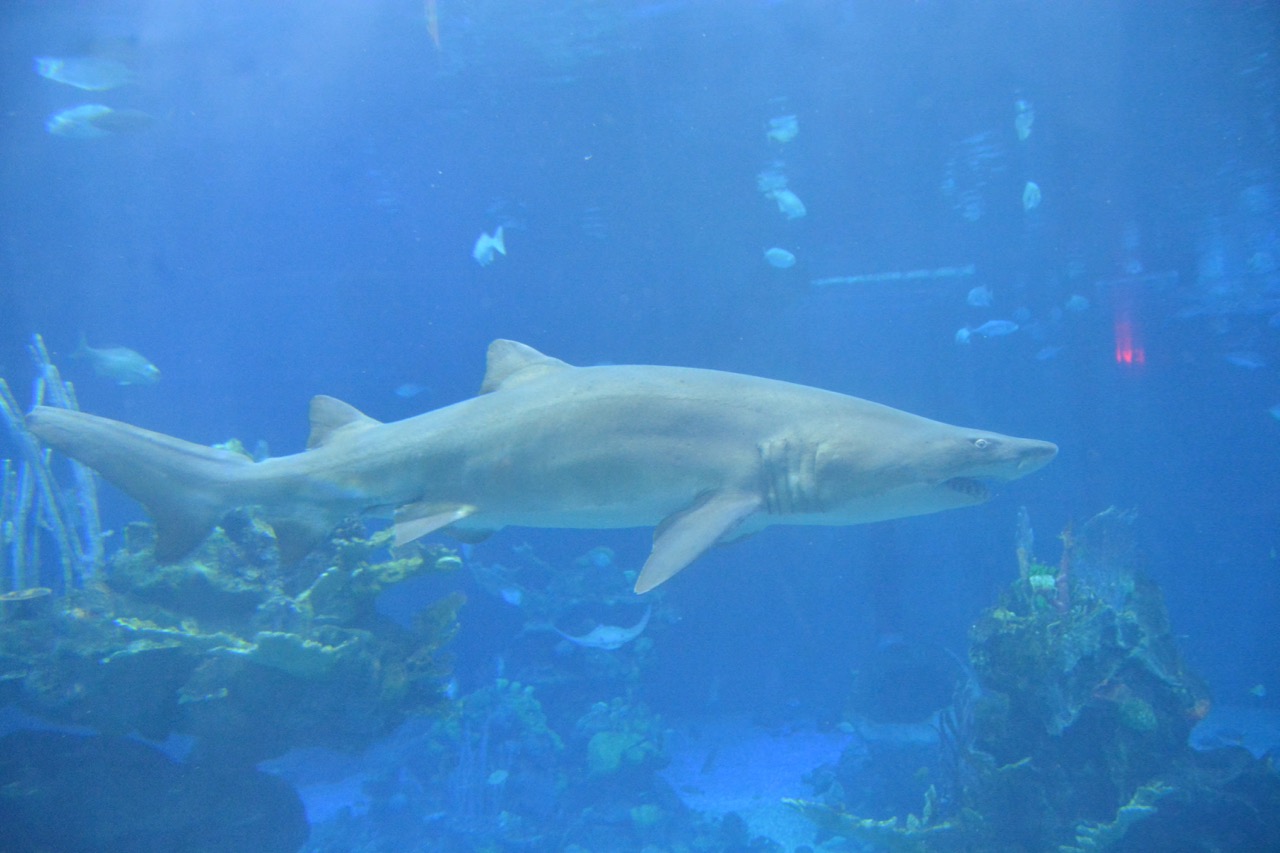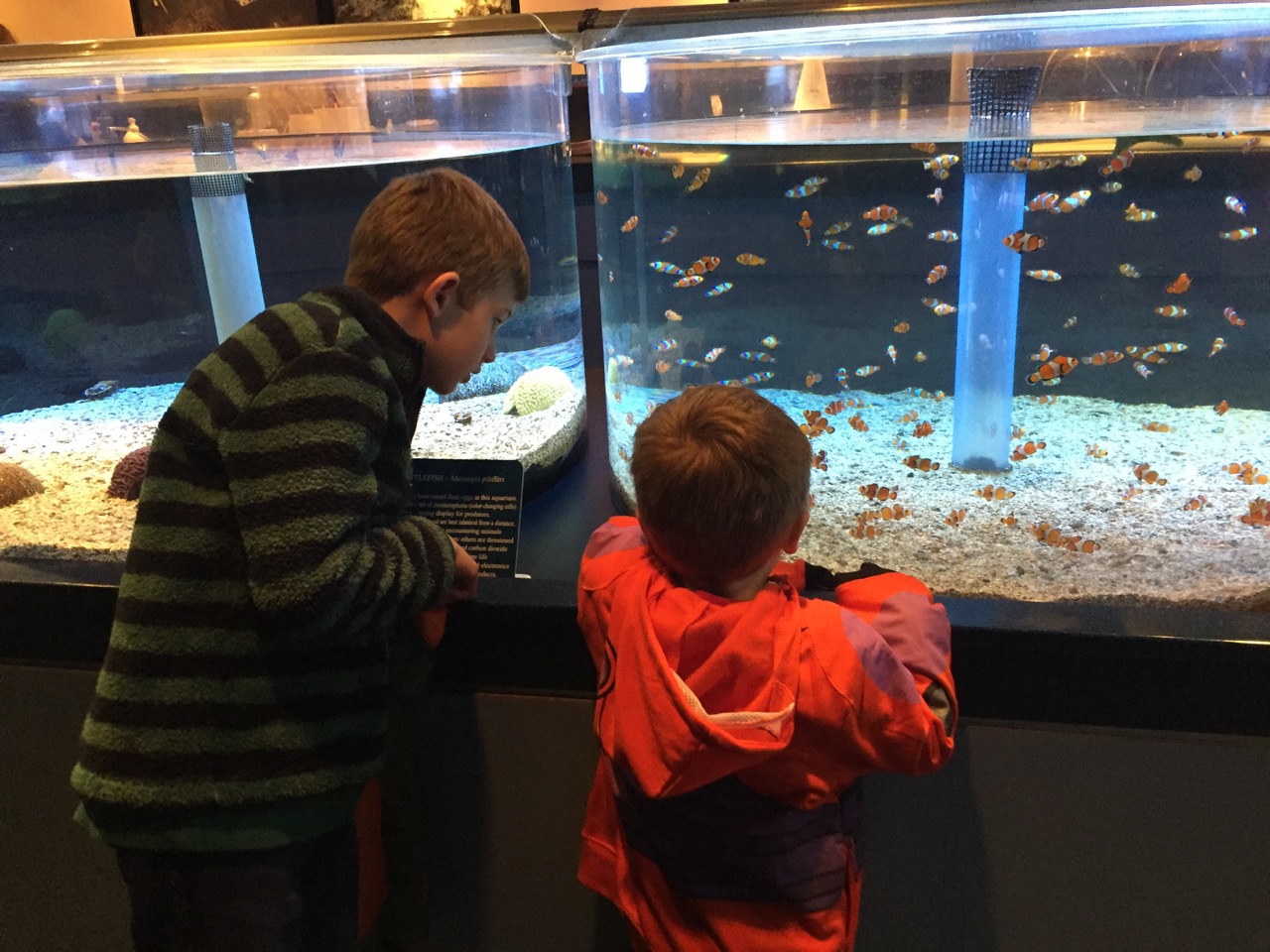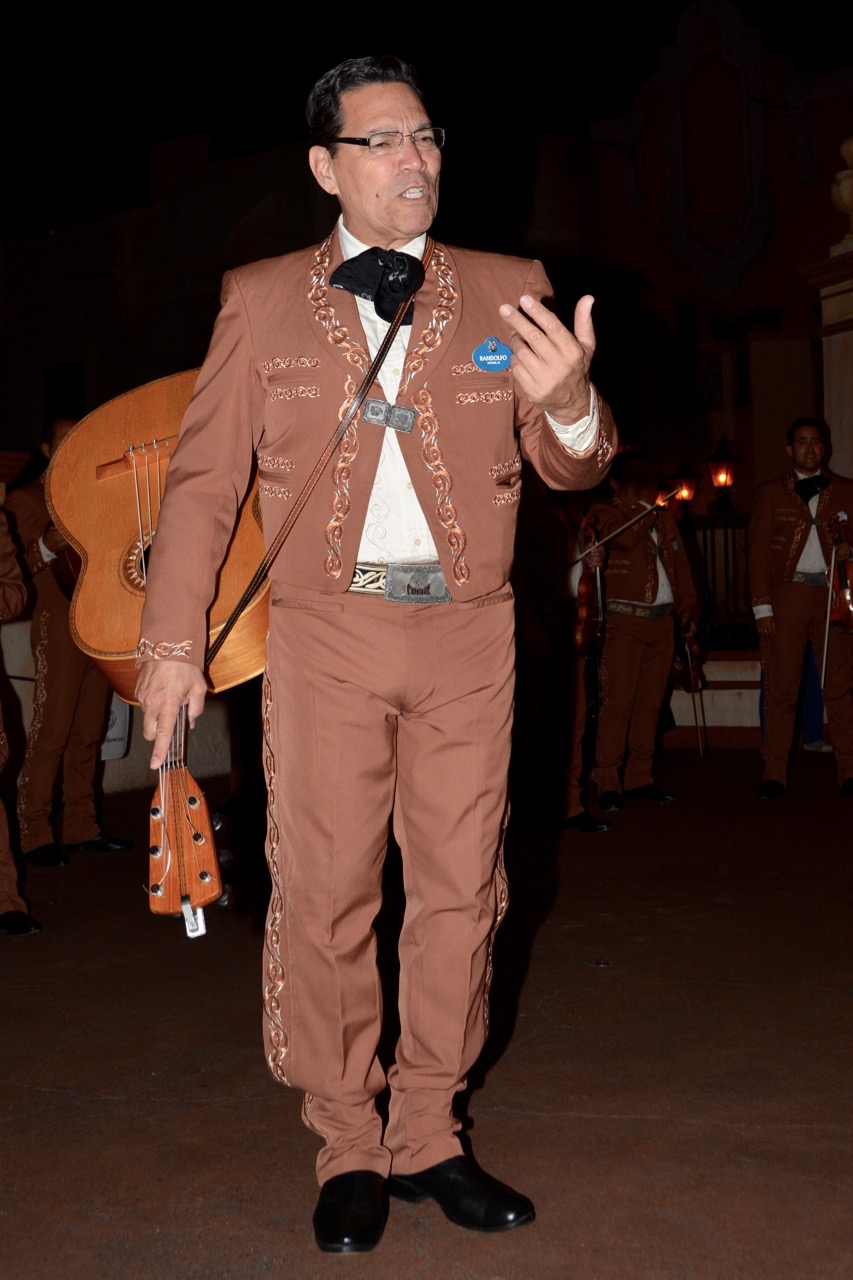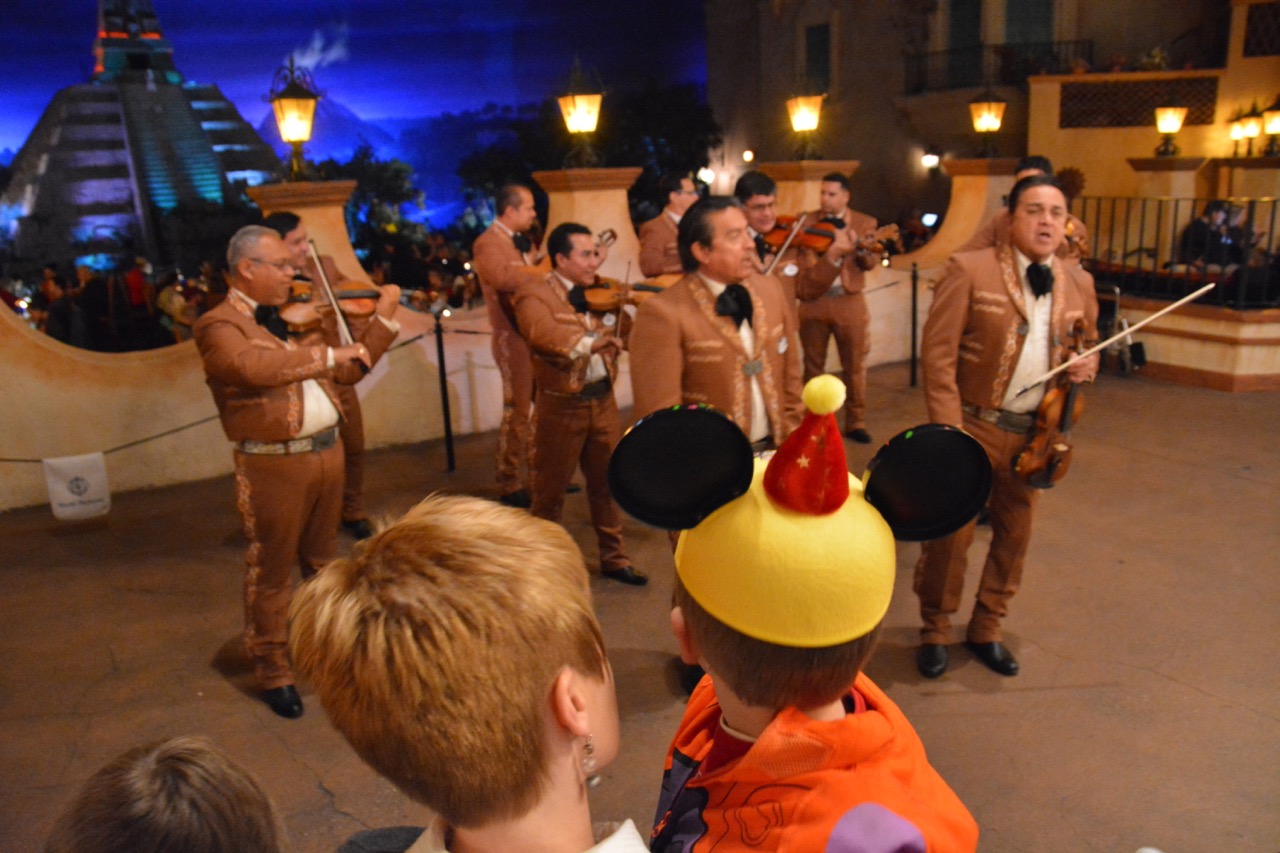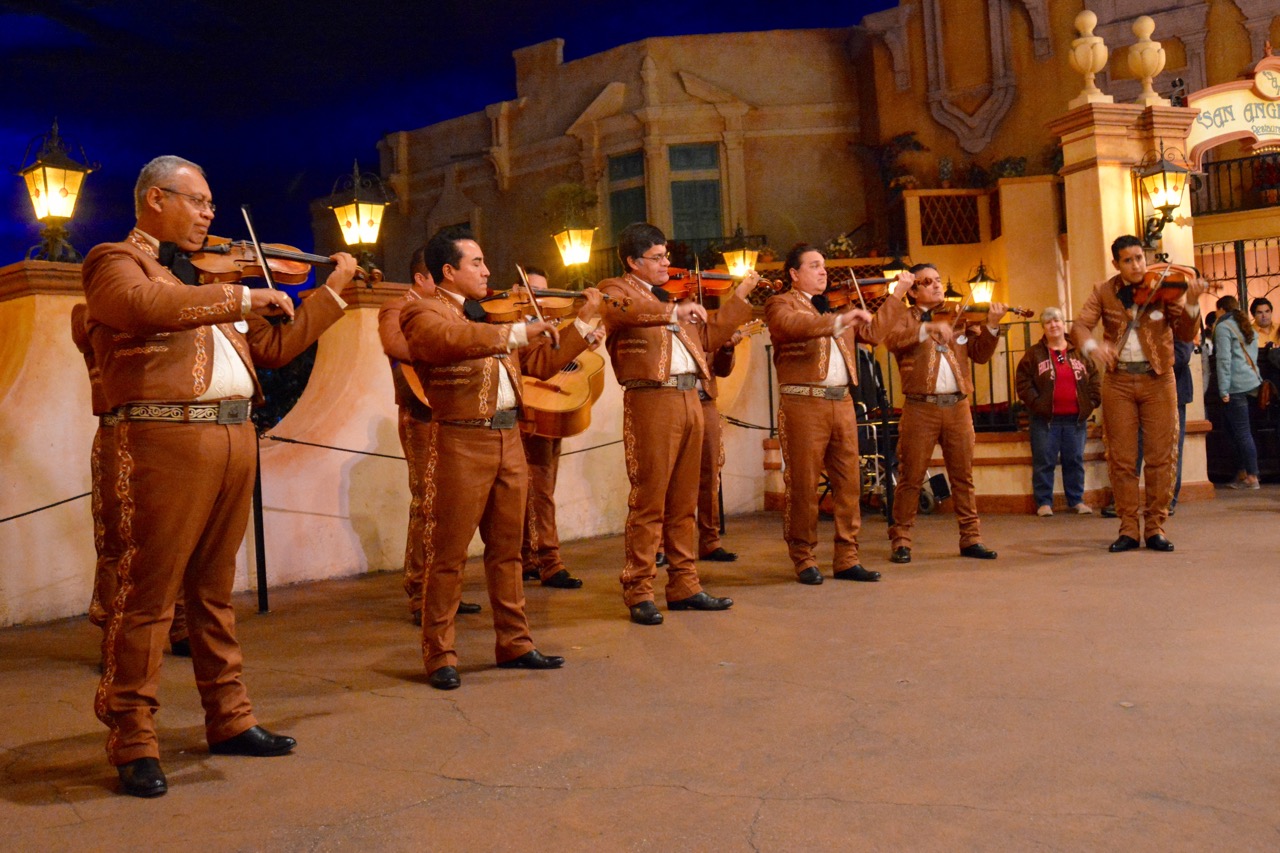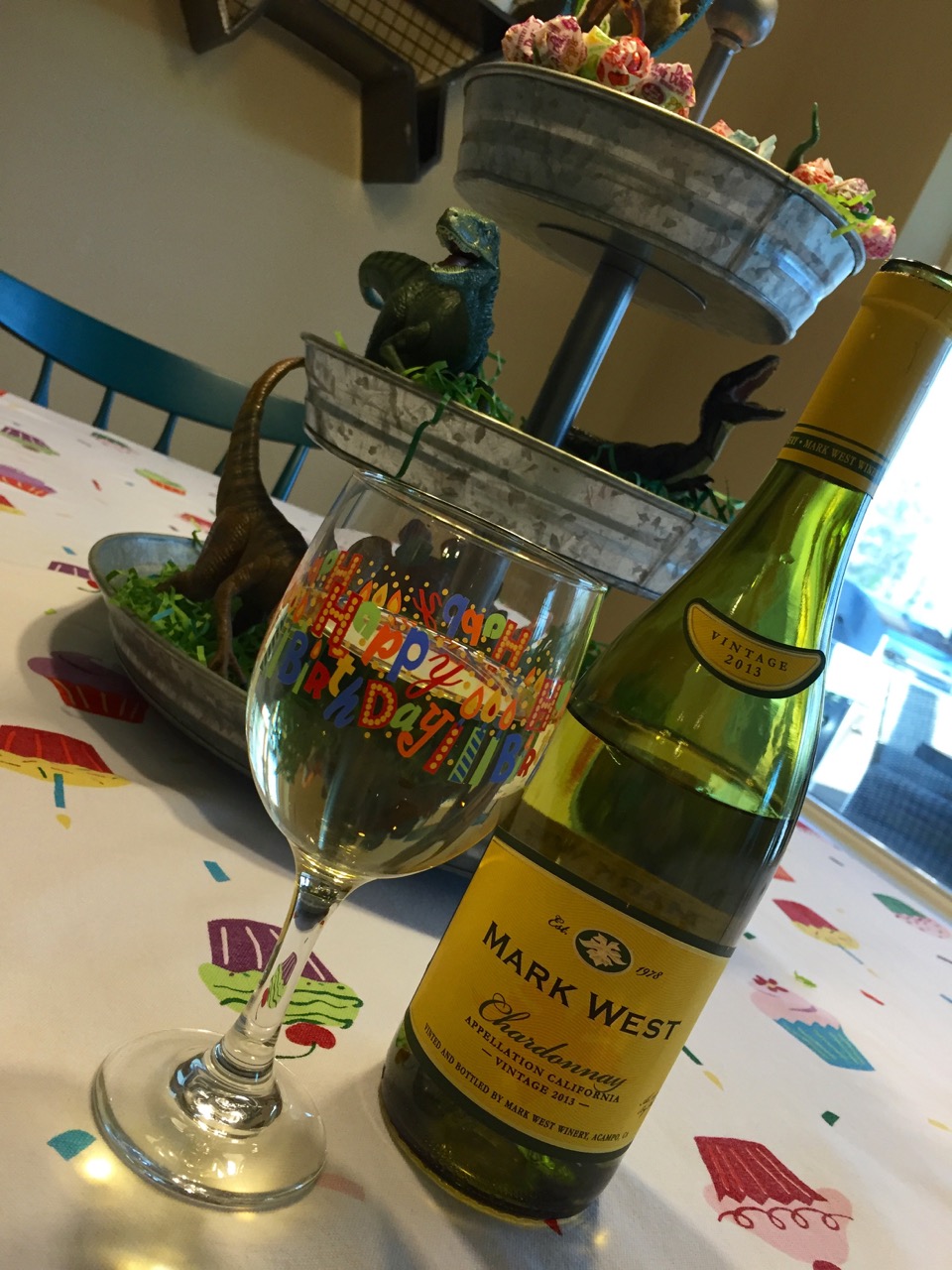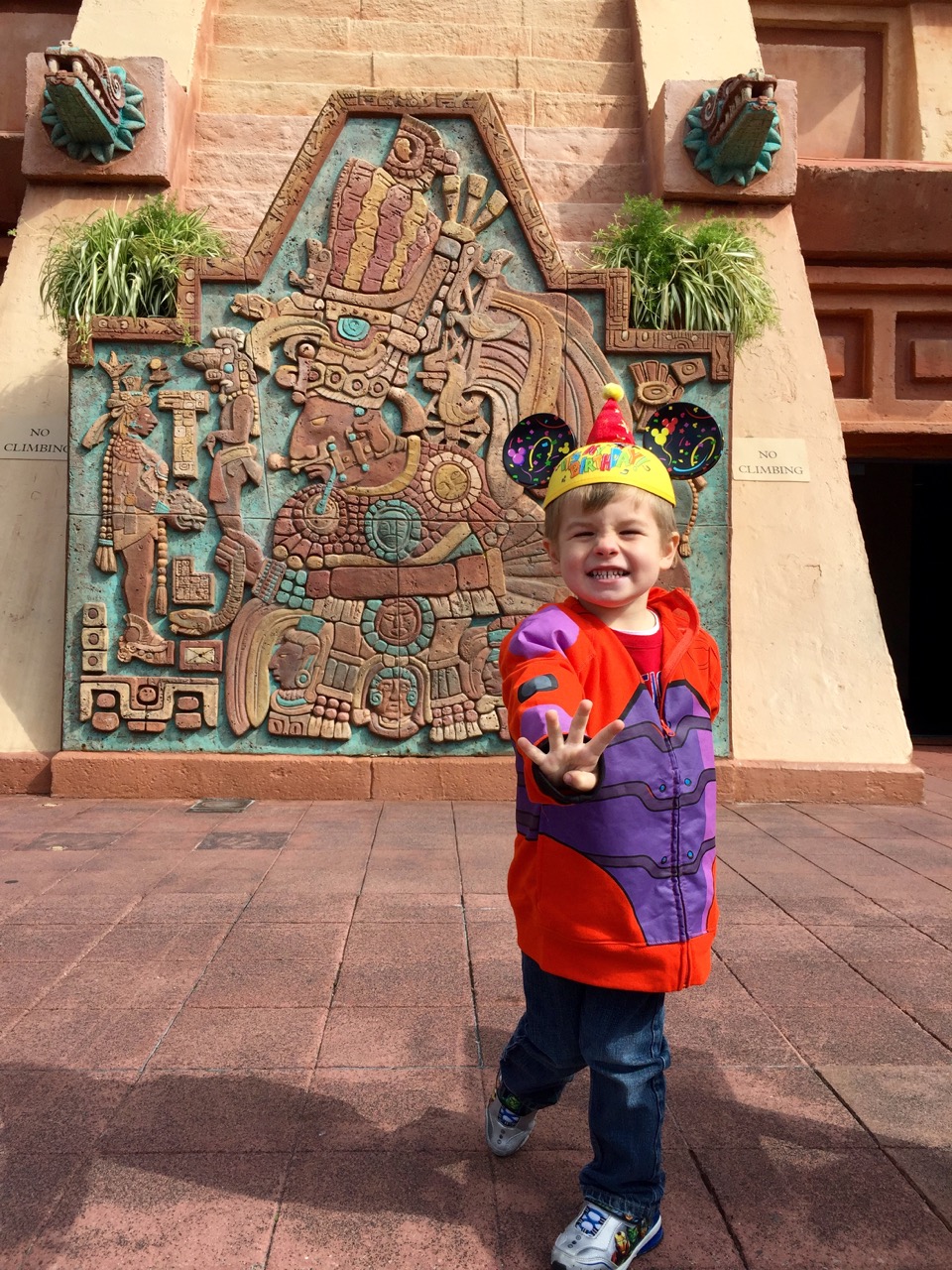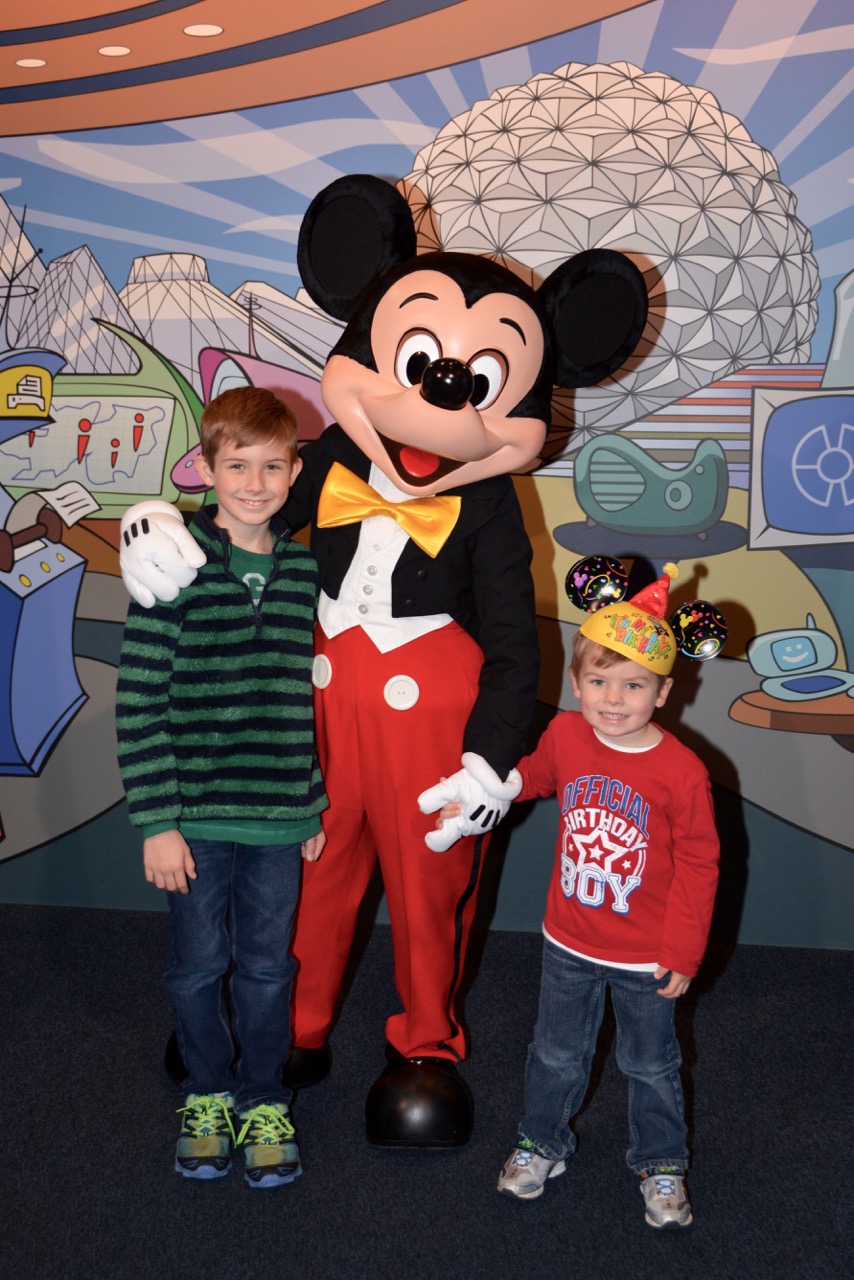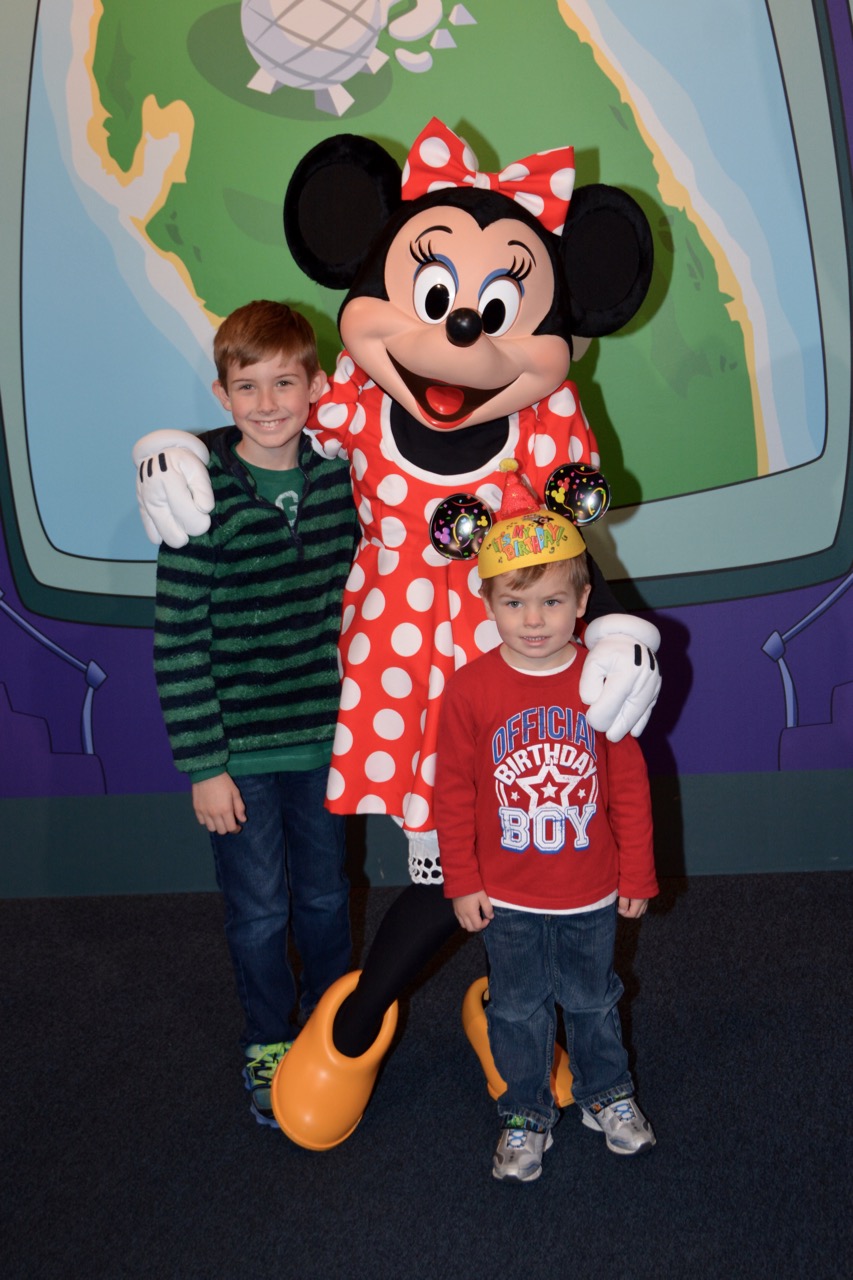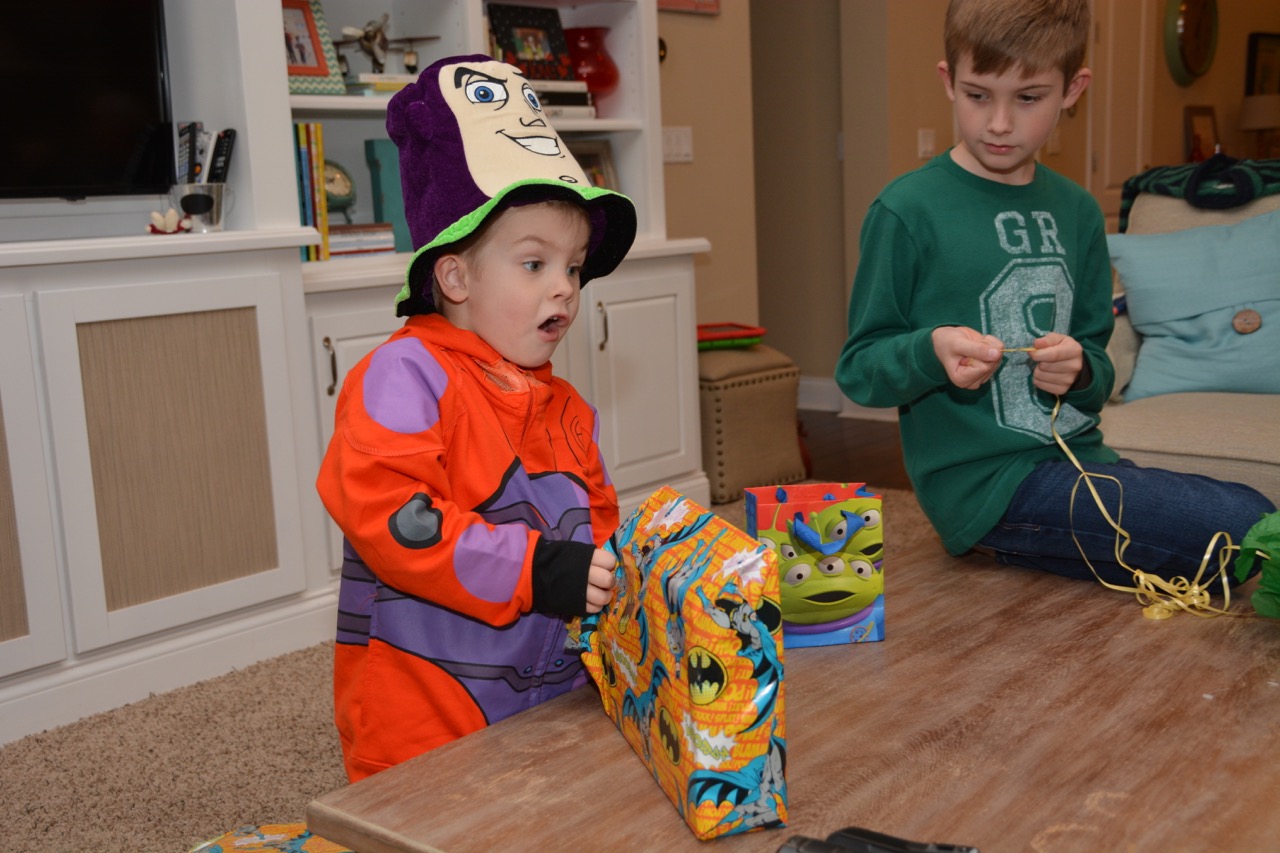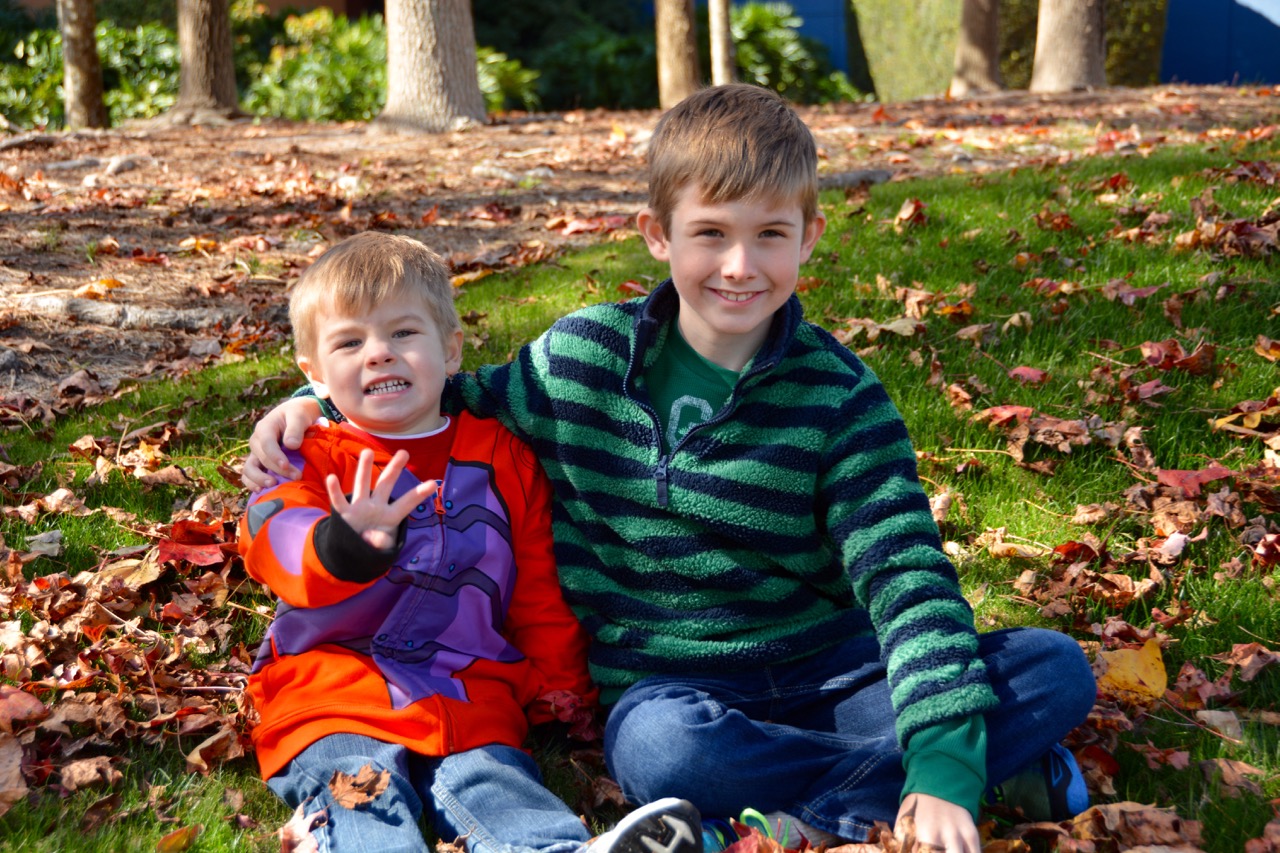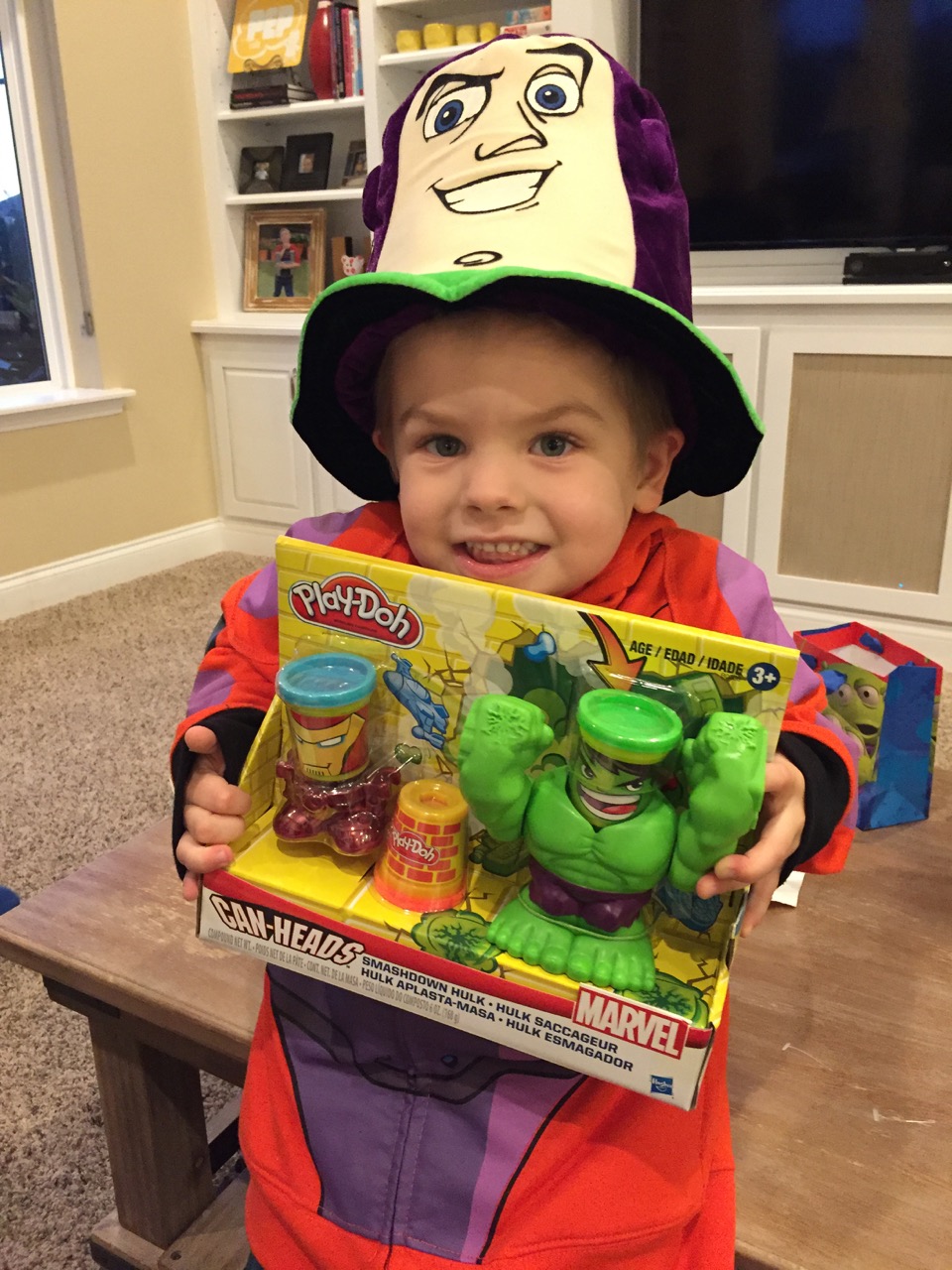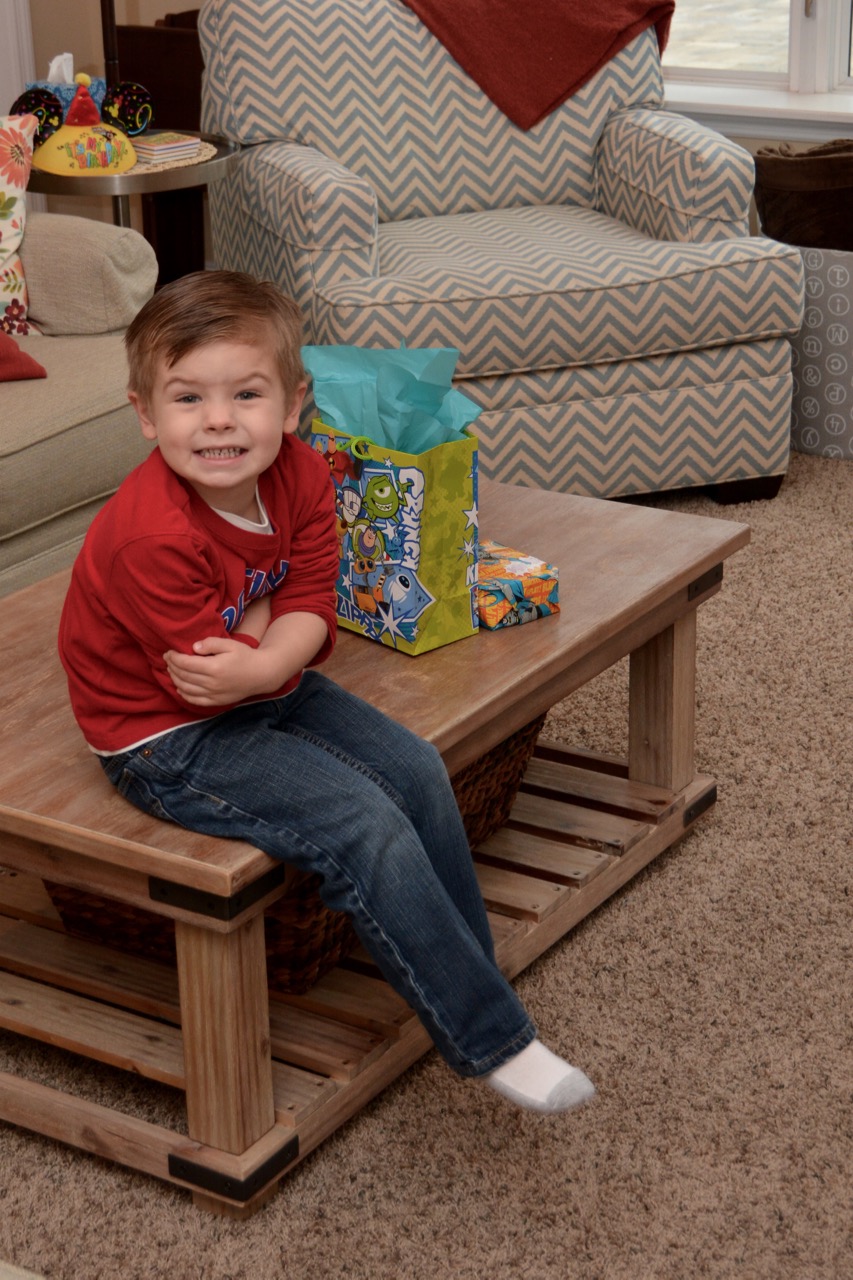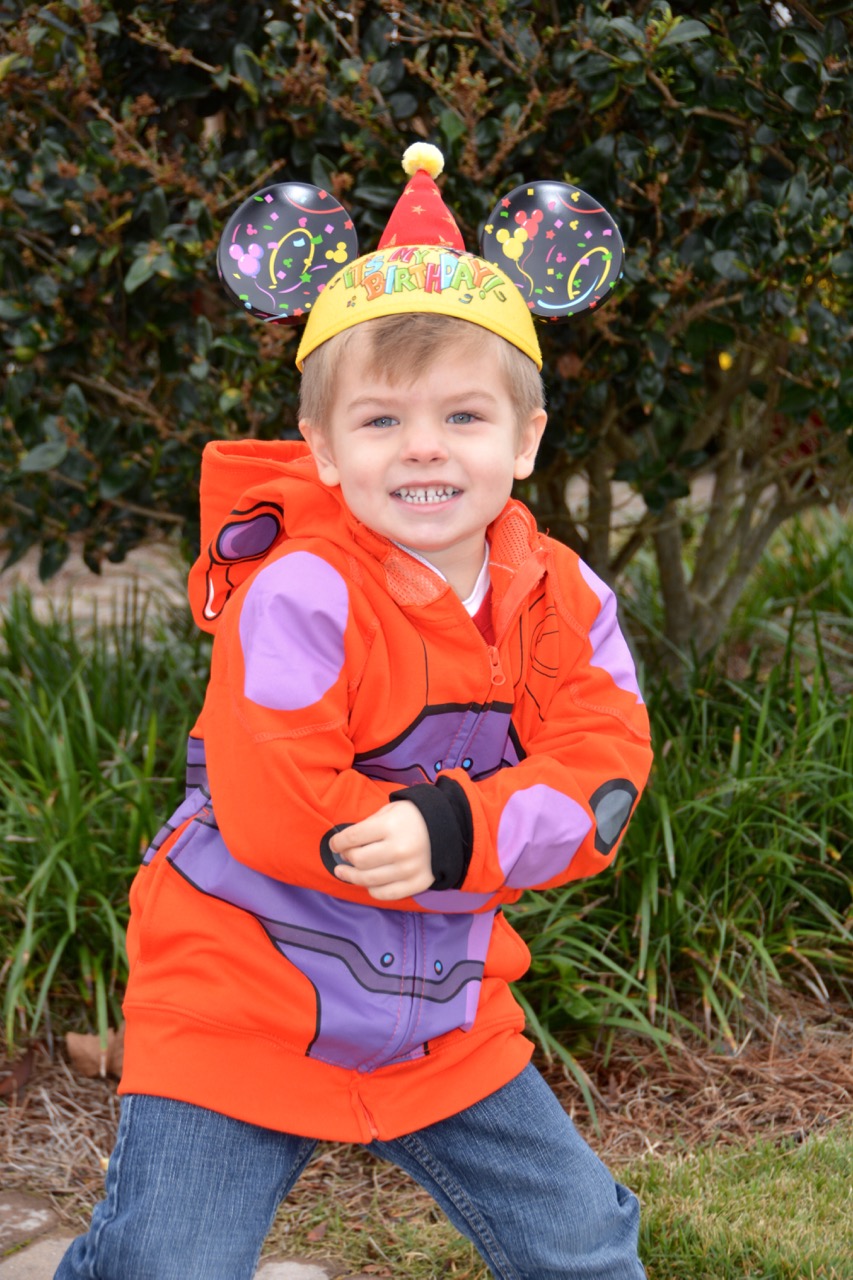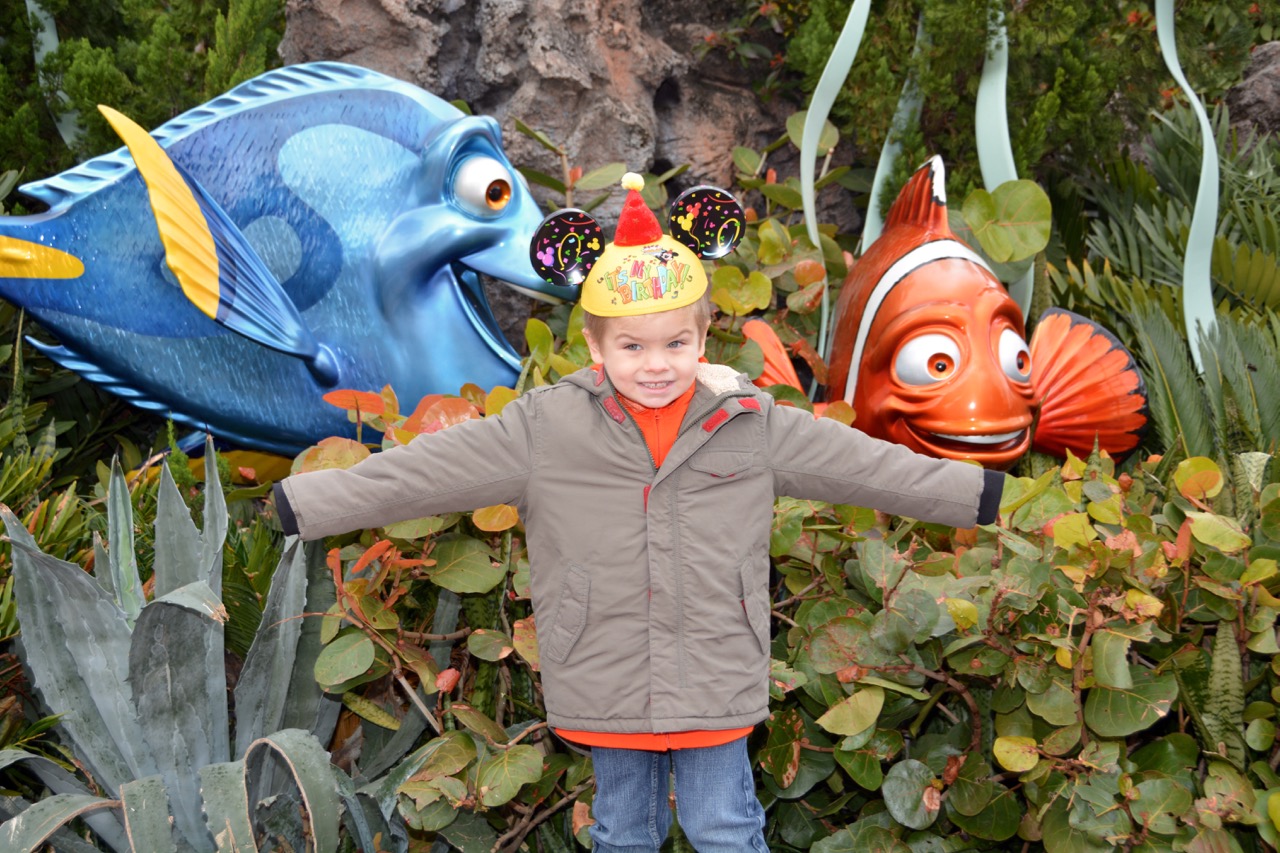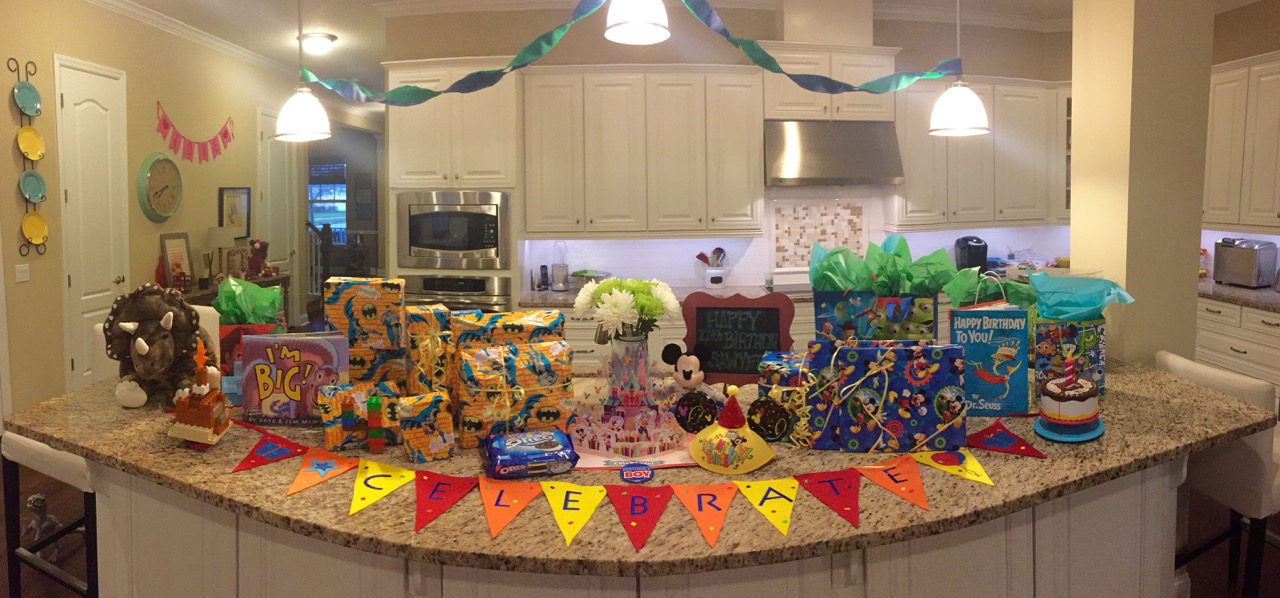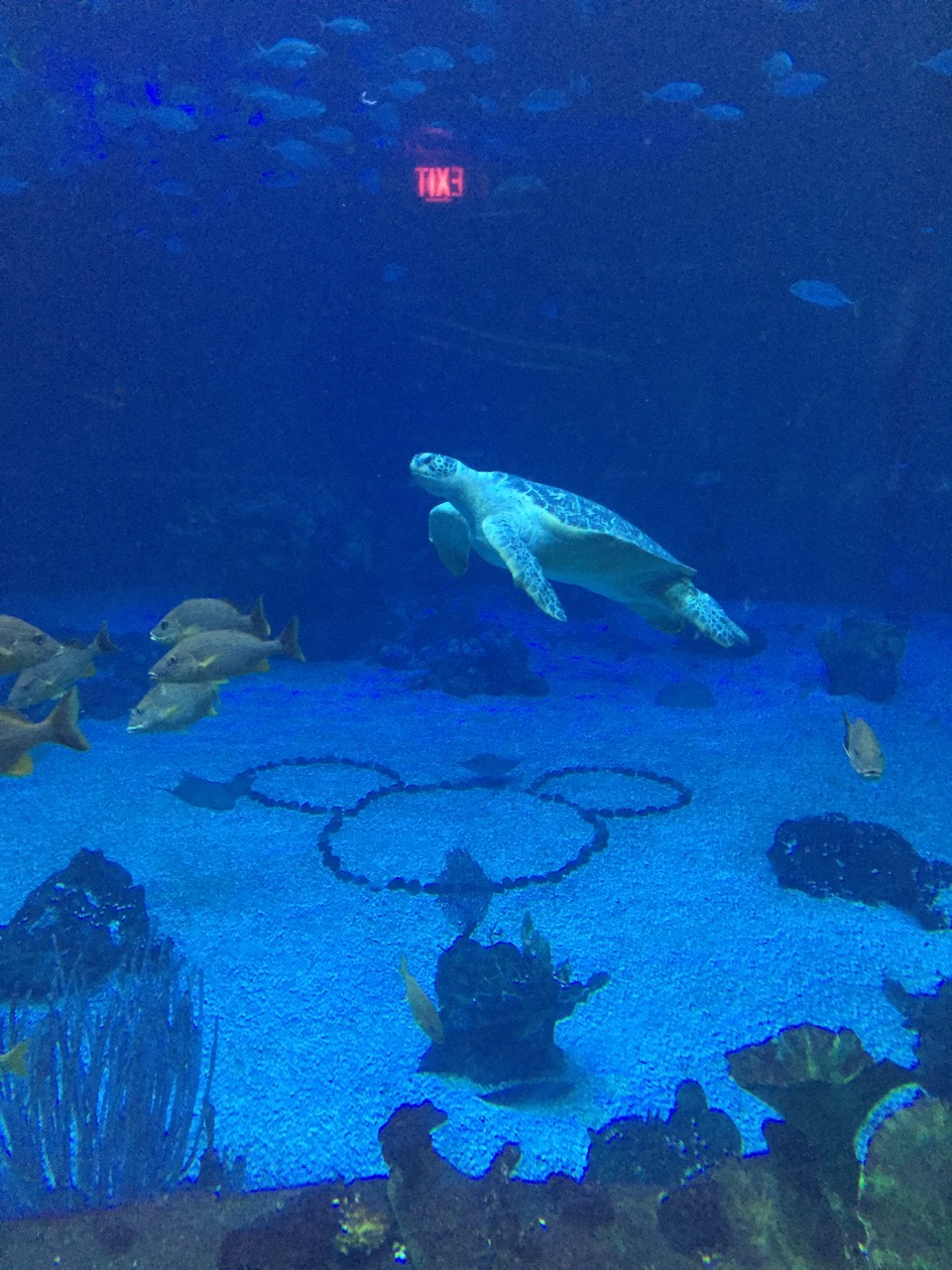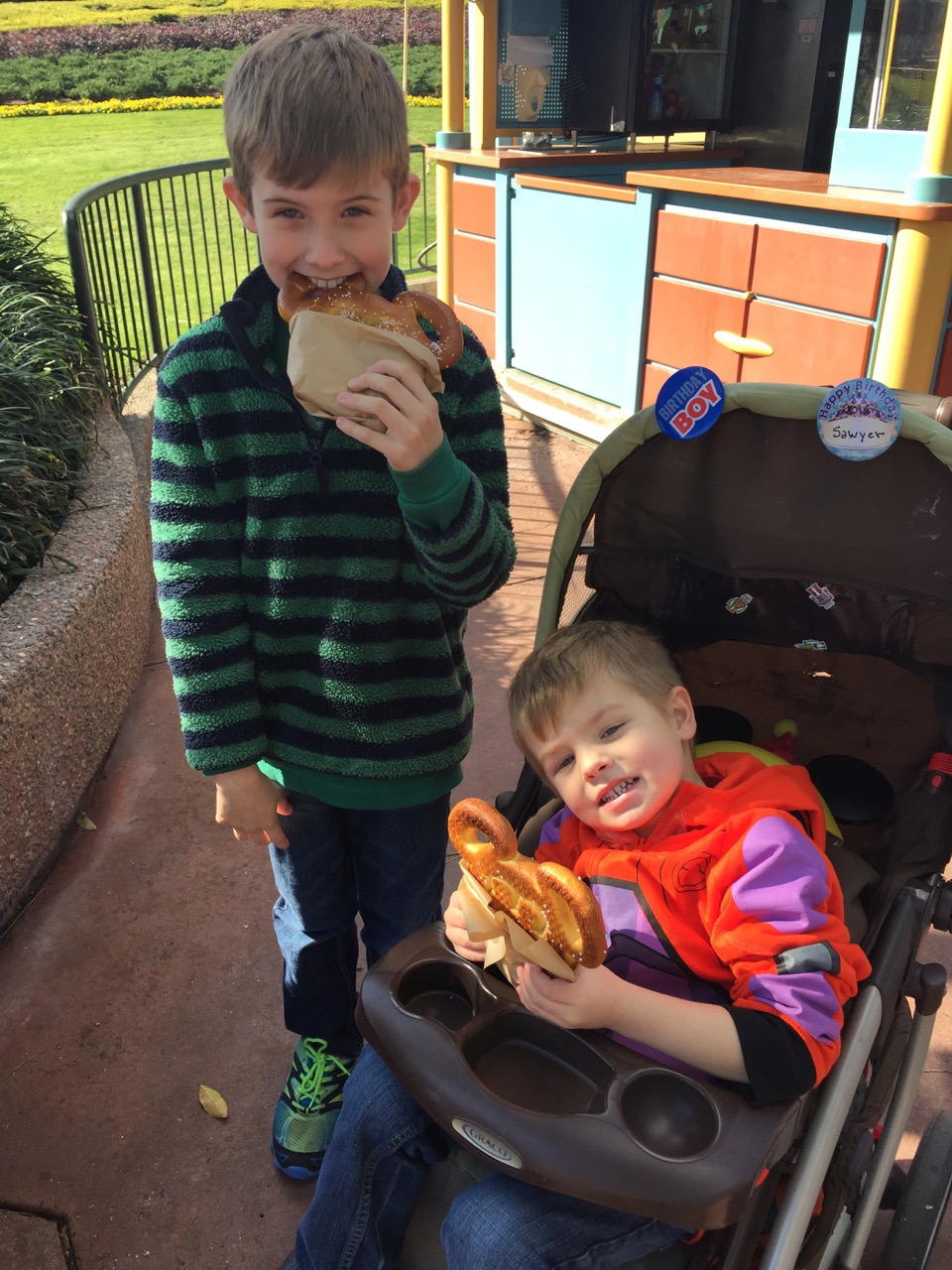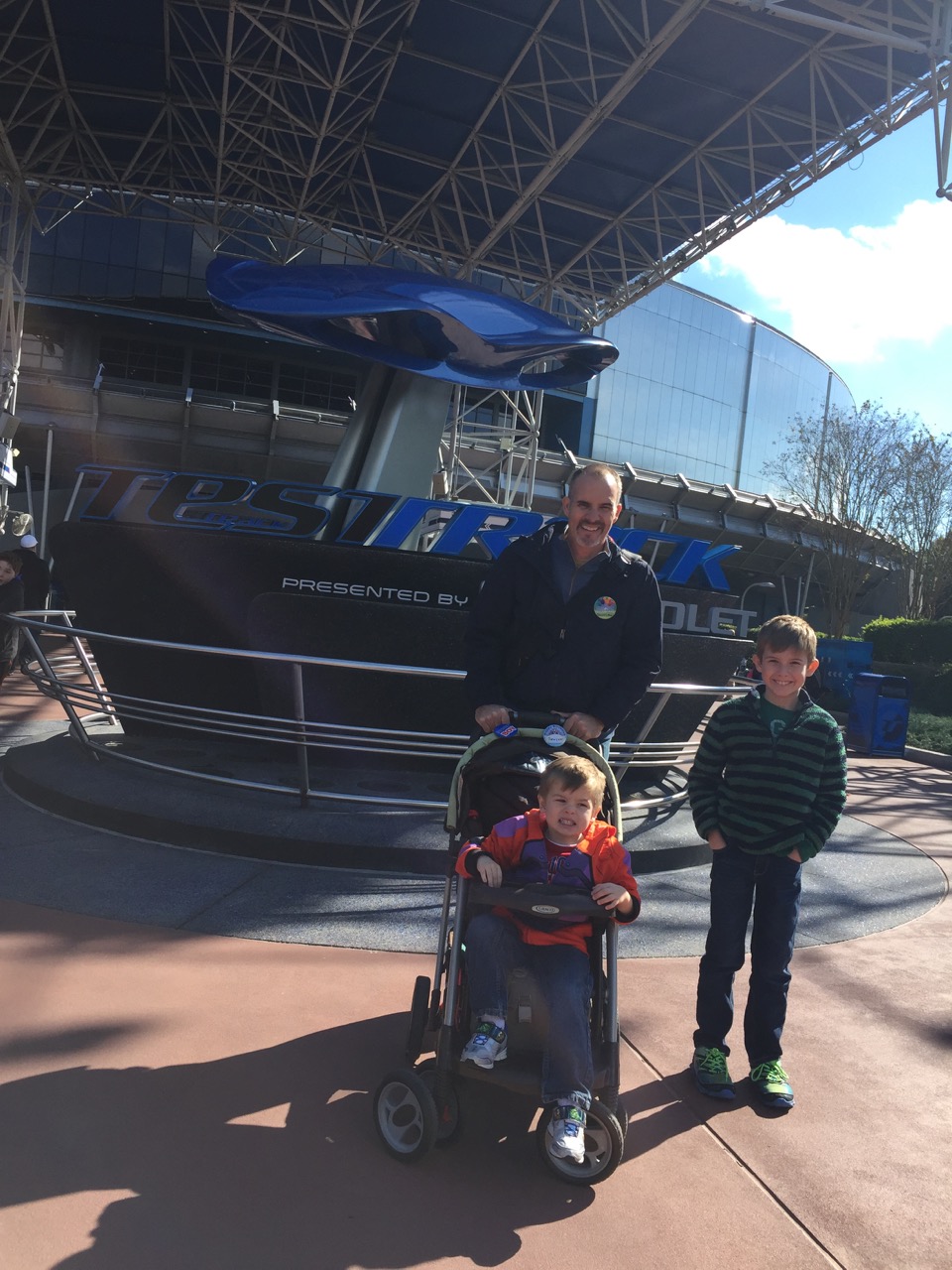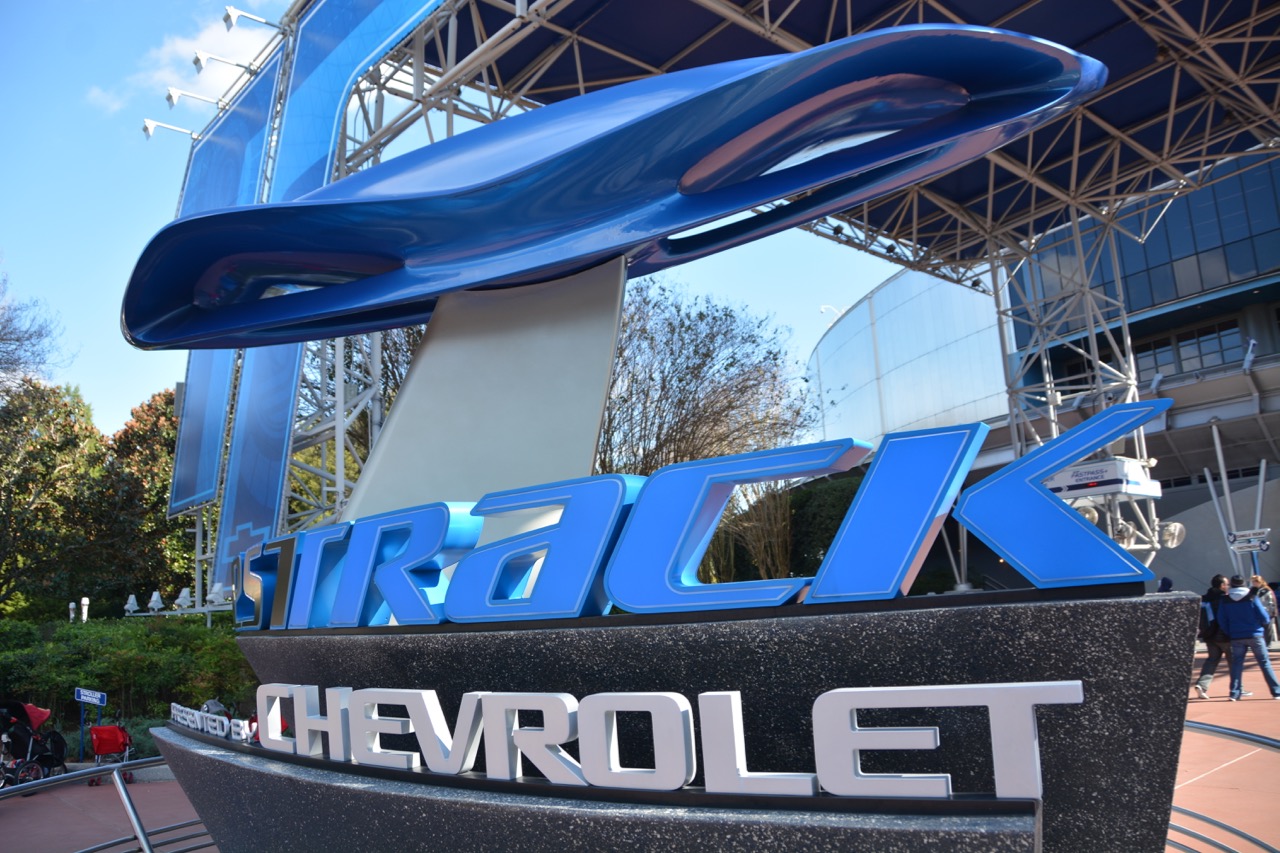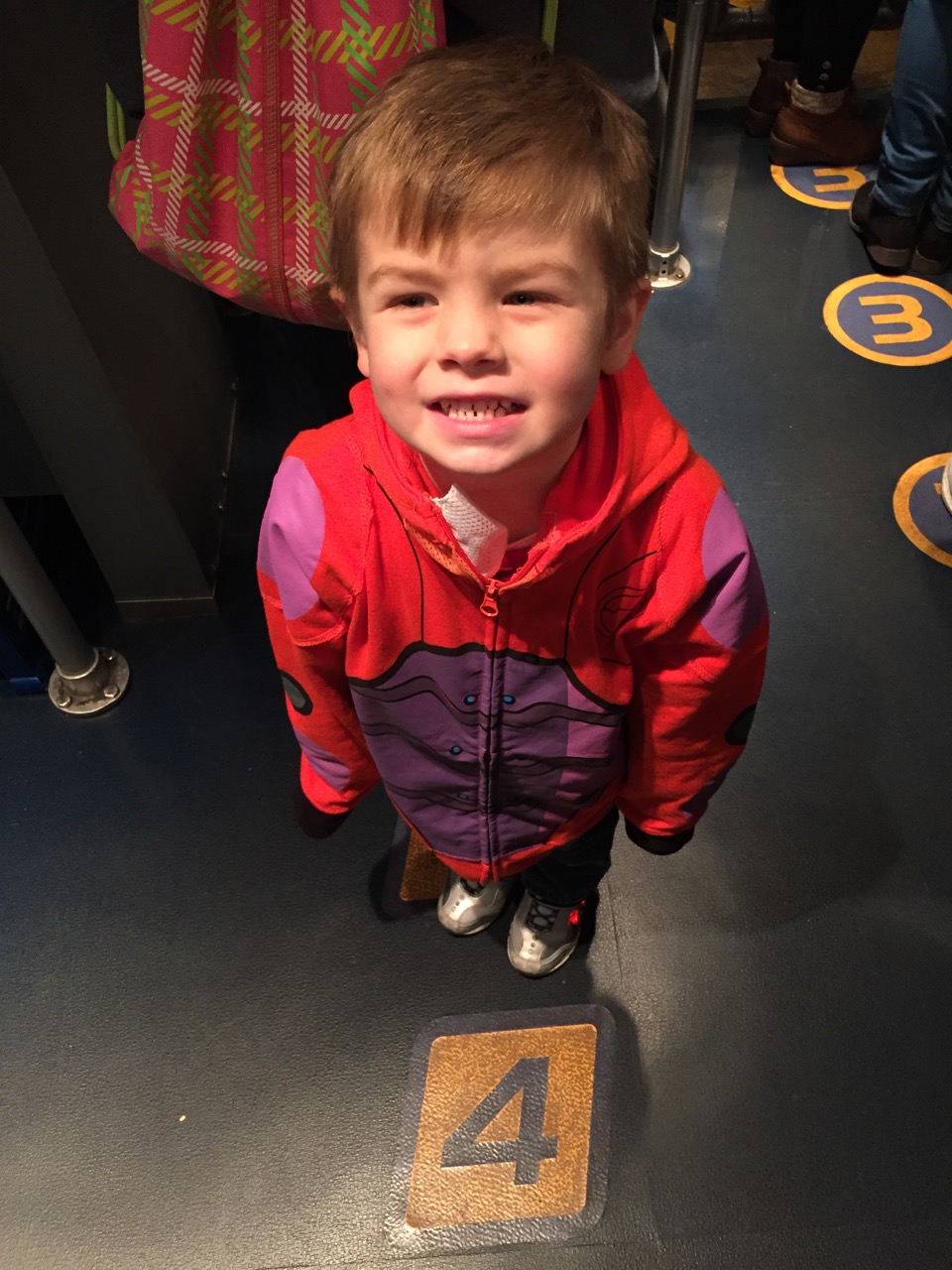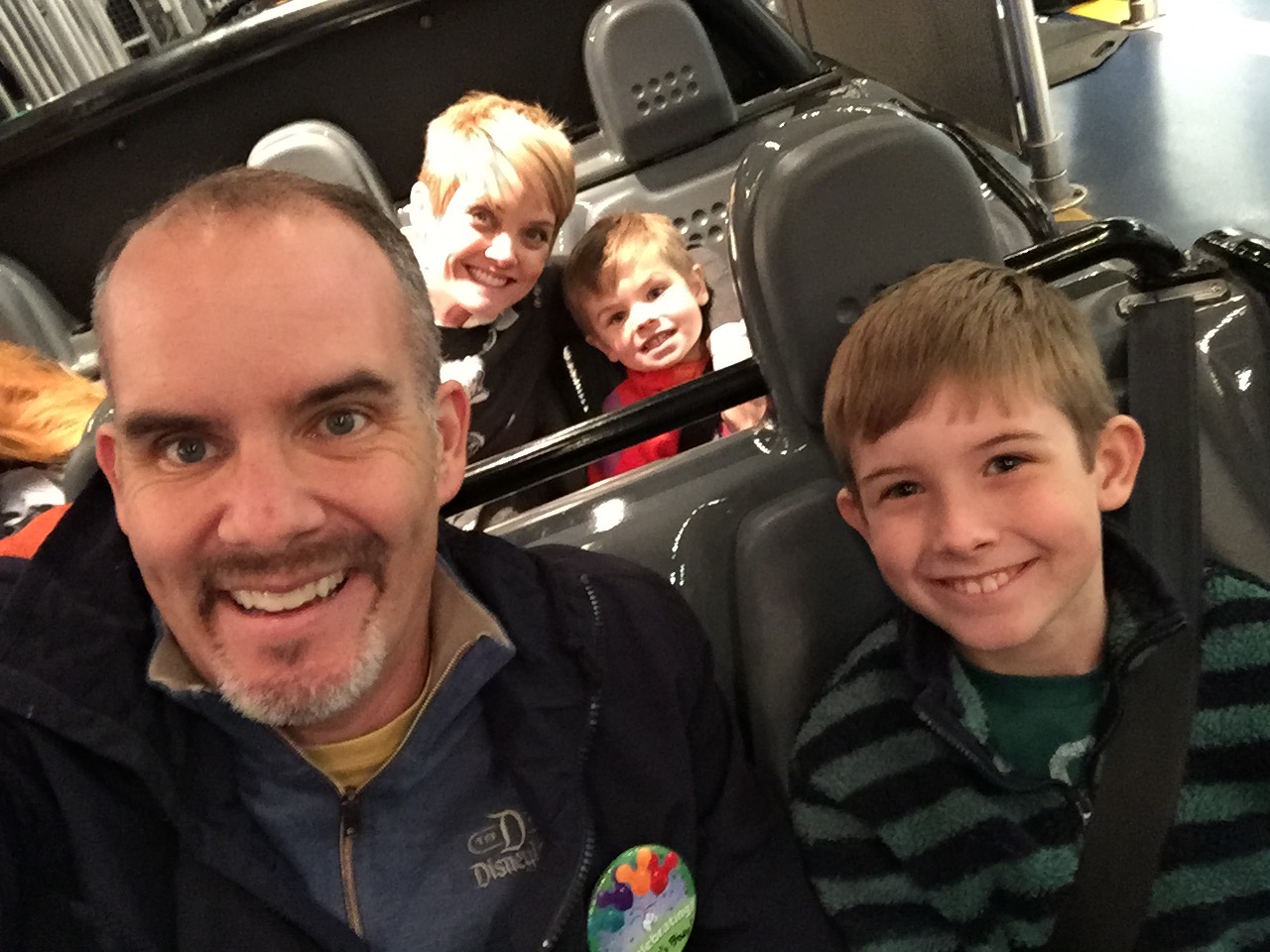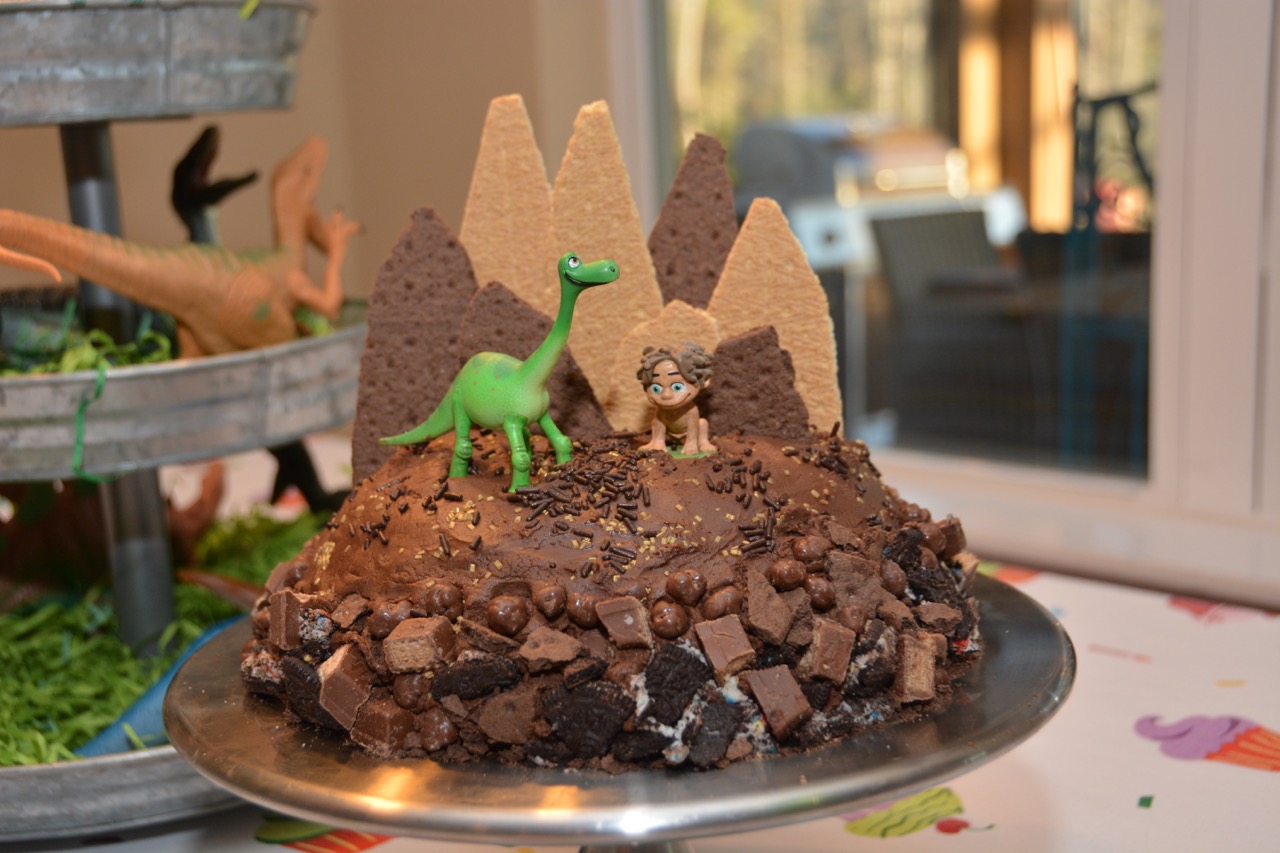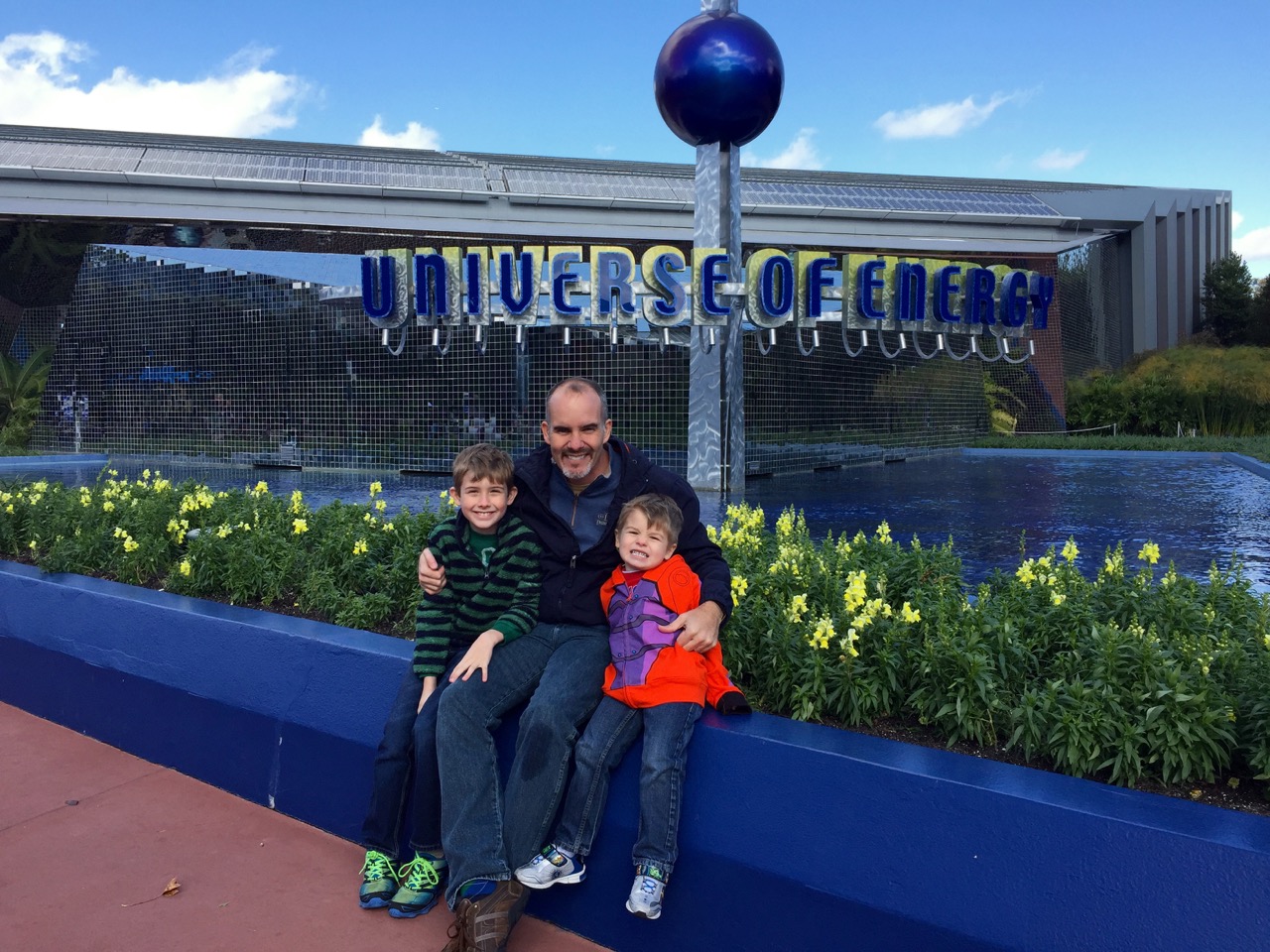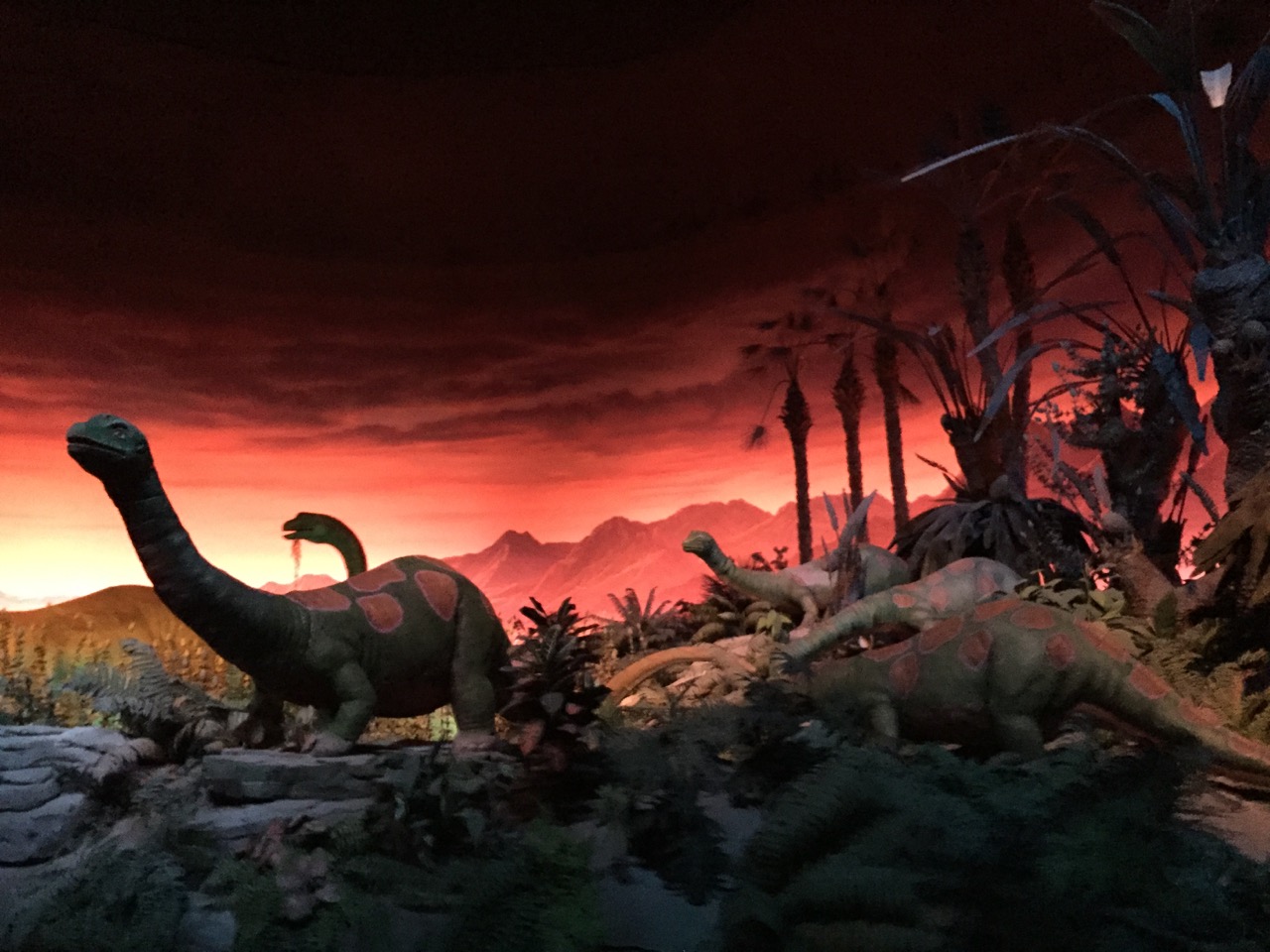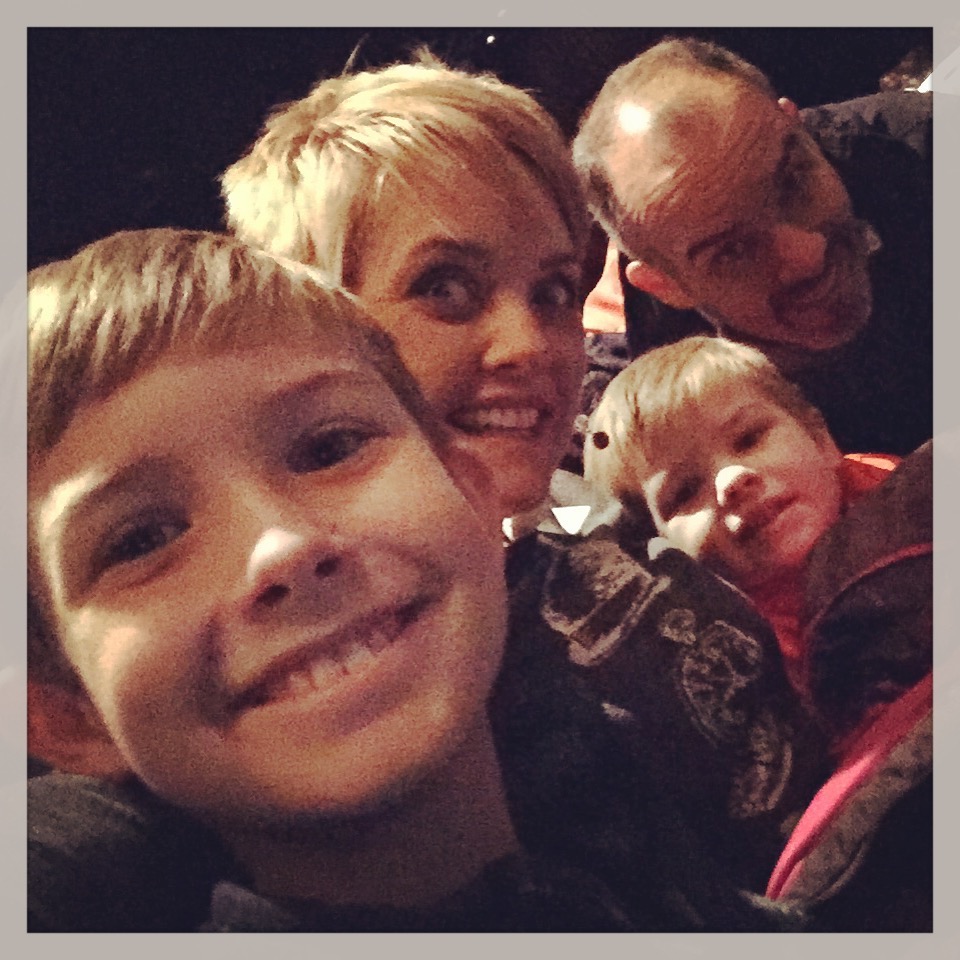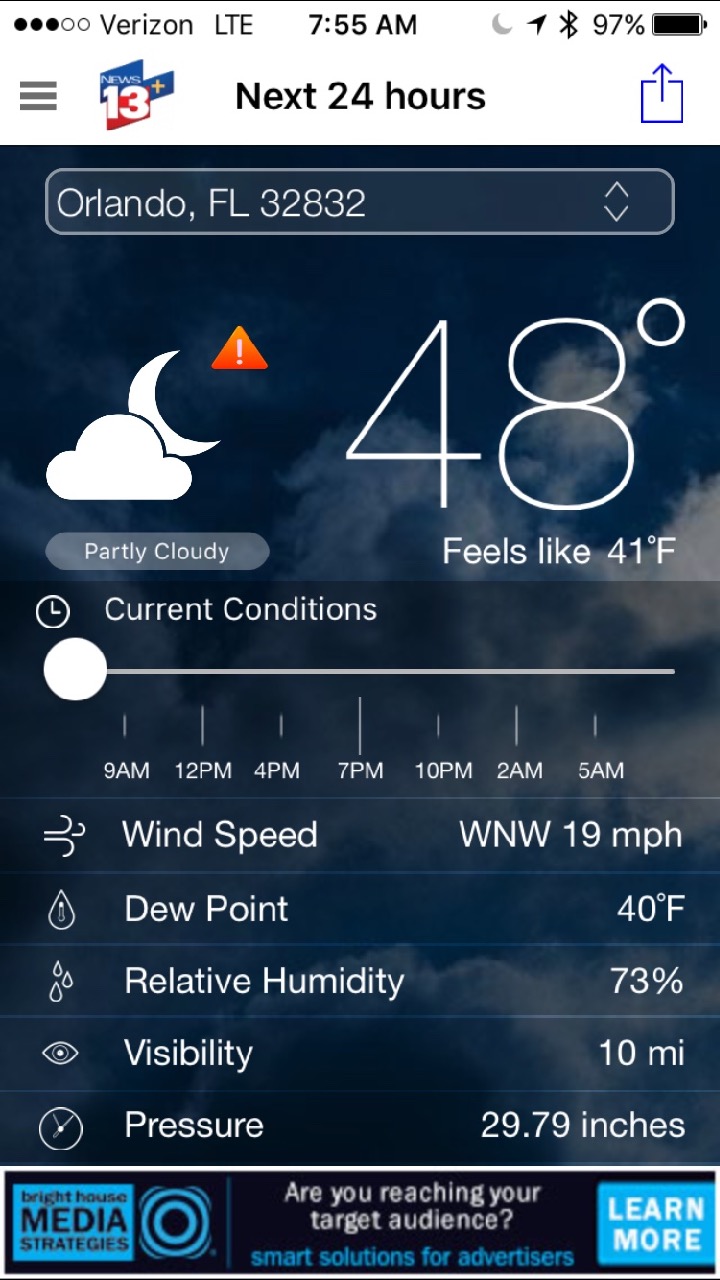 (Visited 51 times, 1 visits today)