It is that time of year again when the Hayes clan gets together for a weekend of fun, sun, and golf. This year's Classic will again take place at the Innisbrook Resort, where defending champ Tom Hayes looks to continue his dominance over the rest of the field.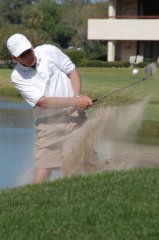 There are a number of talented golfers in the field, but the early Vegas odds are on a repeat by Tom. With all the talent in the field this week, there is one Hayes brother who failed to make the cut and won't be competing this week. J.P. Hayes, while having an amazing start to his 2010 PGA Tour season, was not able to put together the score needed to get through Harvest qualifying. In all seriousness, J.P. is having an amazing year on tour and we wish him continued success.
Patrick Toney will be returning to the field this year off a knee surgery that kept him out of the field in '09.  Patrick's best finish came in '07 when he finished second at Ventana Canyon.  He is hoping his new knee can carry him to his first Harvest victory.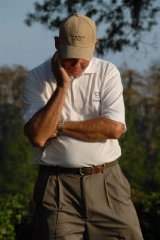 Vern Shukoski has not been heard from yet this year which is not normal.  He normally holds at least one press conference before the tournament.  Sources say that he is so dialed in on his game, he is going to let the clubs speak for themselves.  Terry Haack and Tom Duffy will be joining the tournament again in '10.  Both men had great qualifying rounds and are excited to bring some non-Hayes golf into the mix.
The tournament format will be the same, one round on Thursday, two rounds on Friday, and the final round of competition on Saturday with a scramble to follow.  As always you can follow along right here at Hayesvision.com for all your scoring updates and higlights for the days' action.  Don't forget to vote for who you think will win the '10 Harvest Classic on the right sidebar.